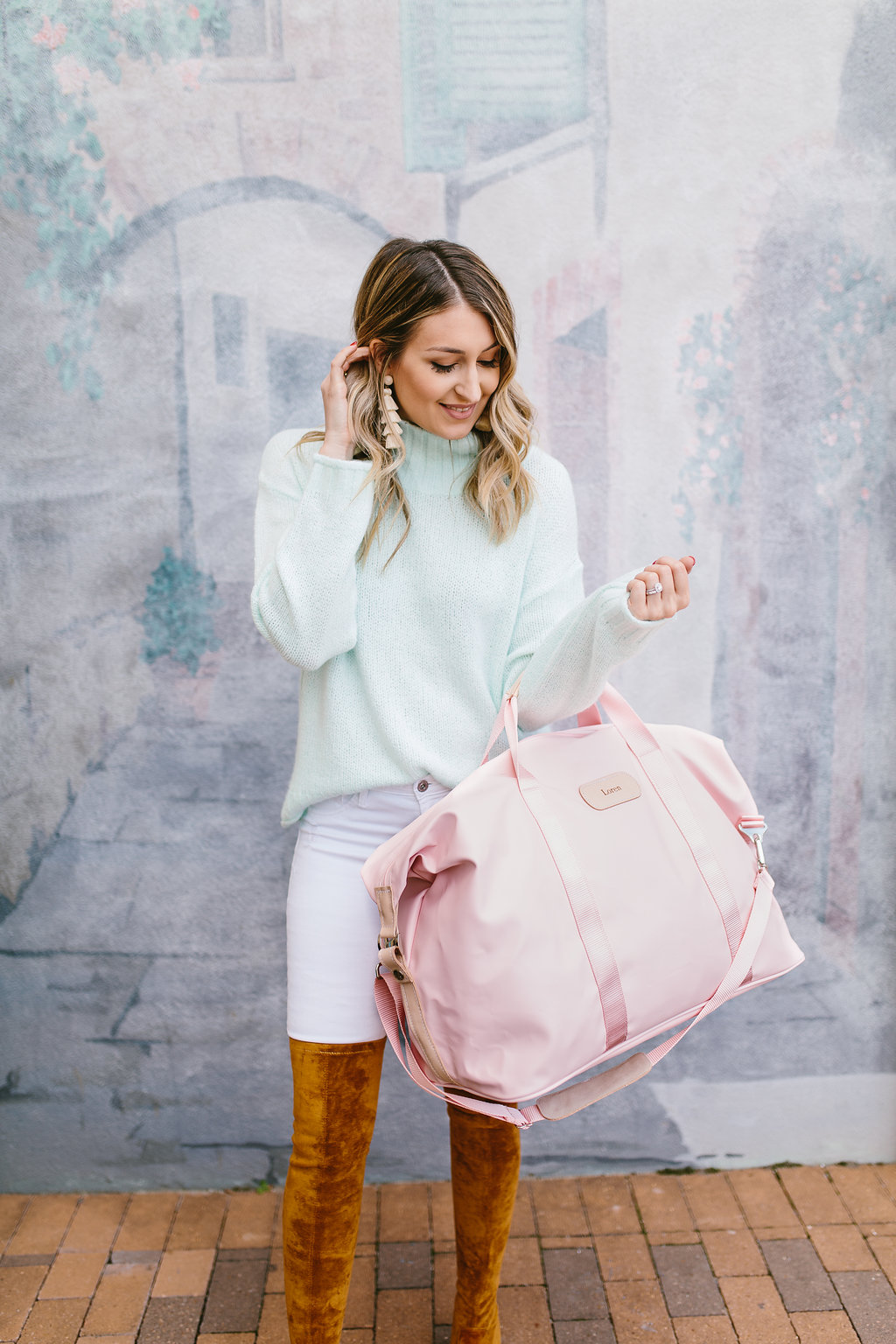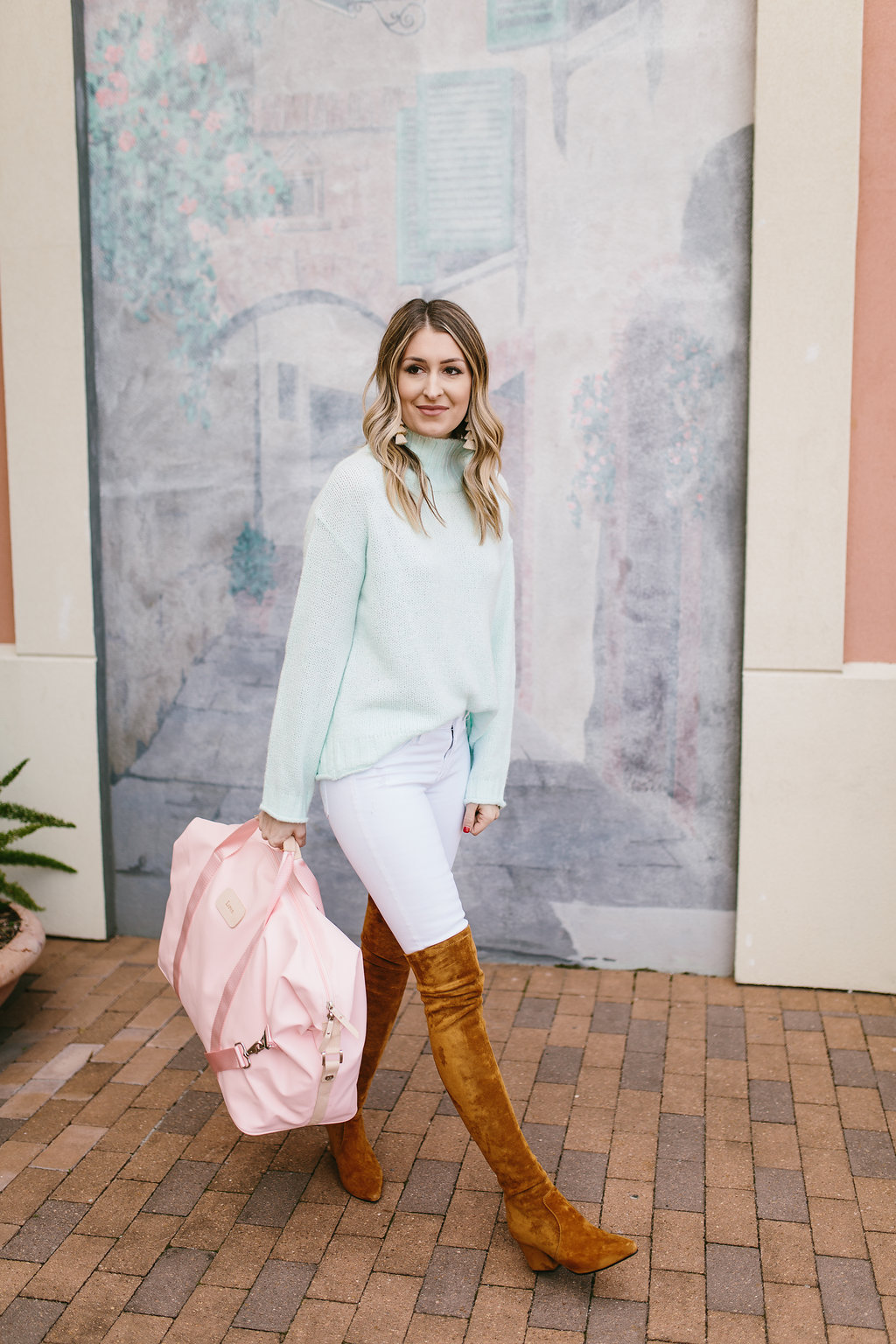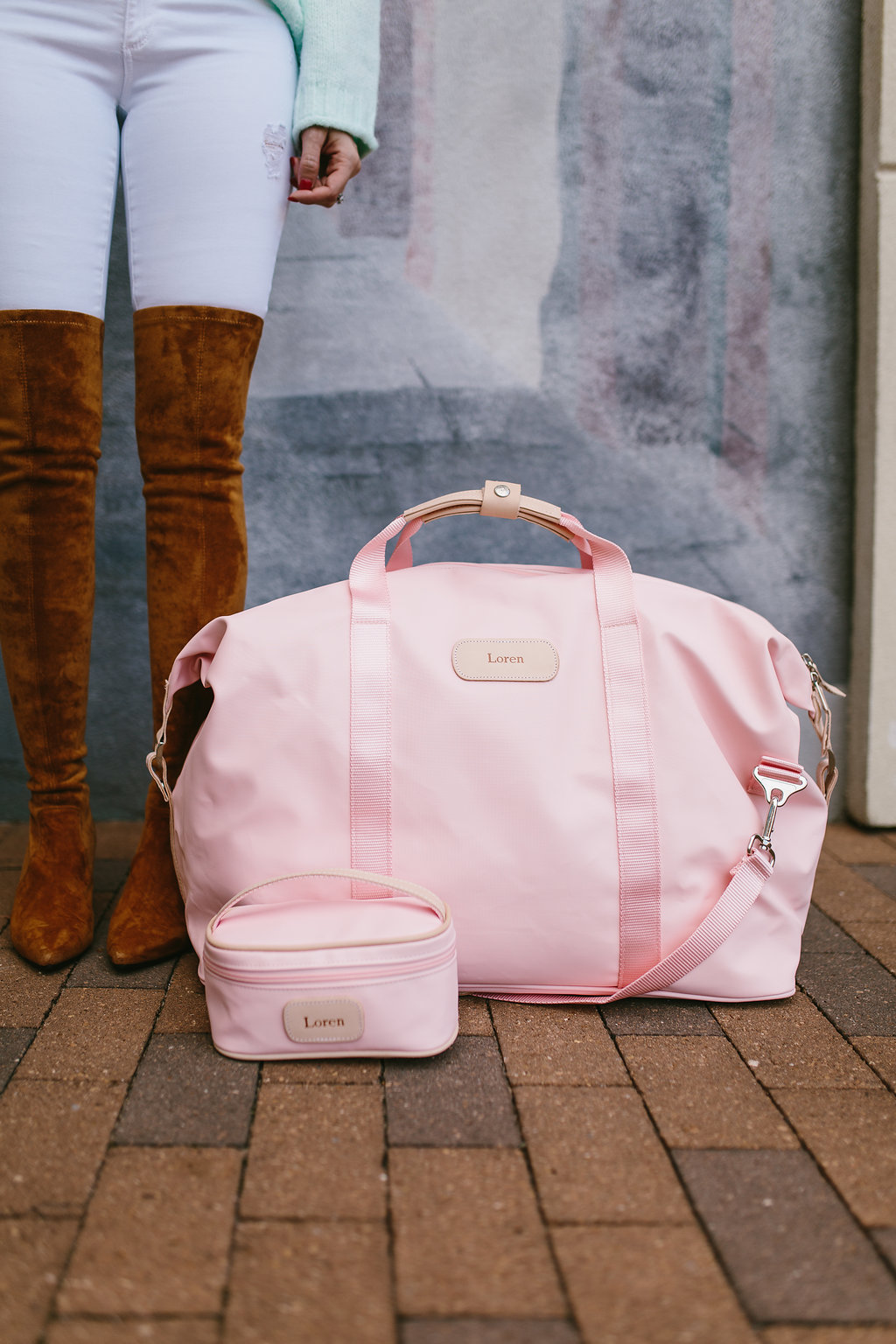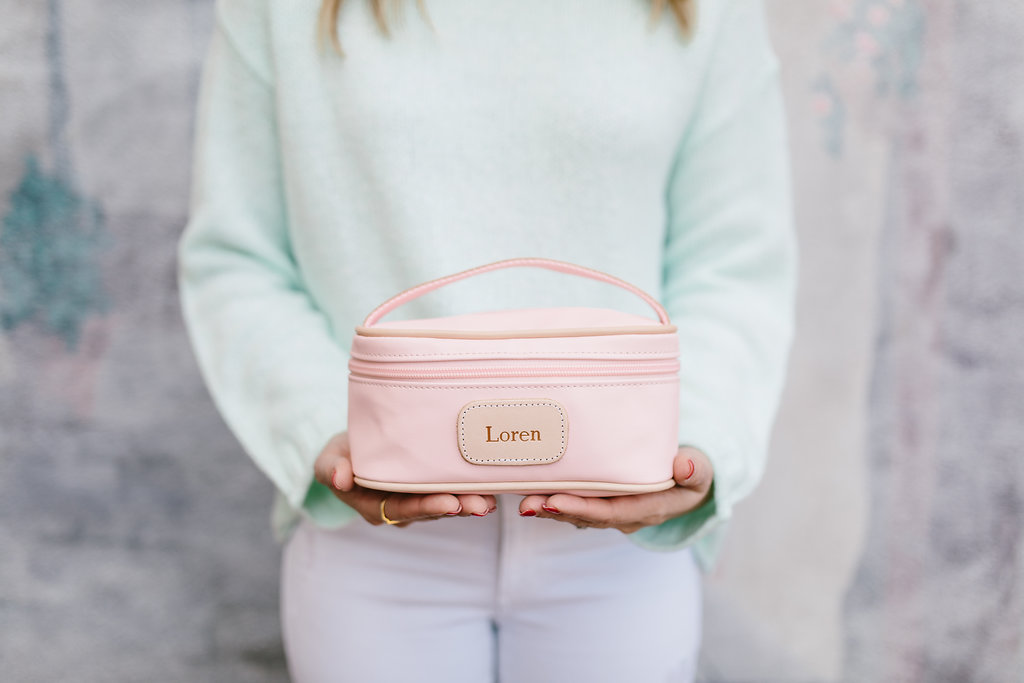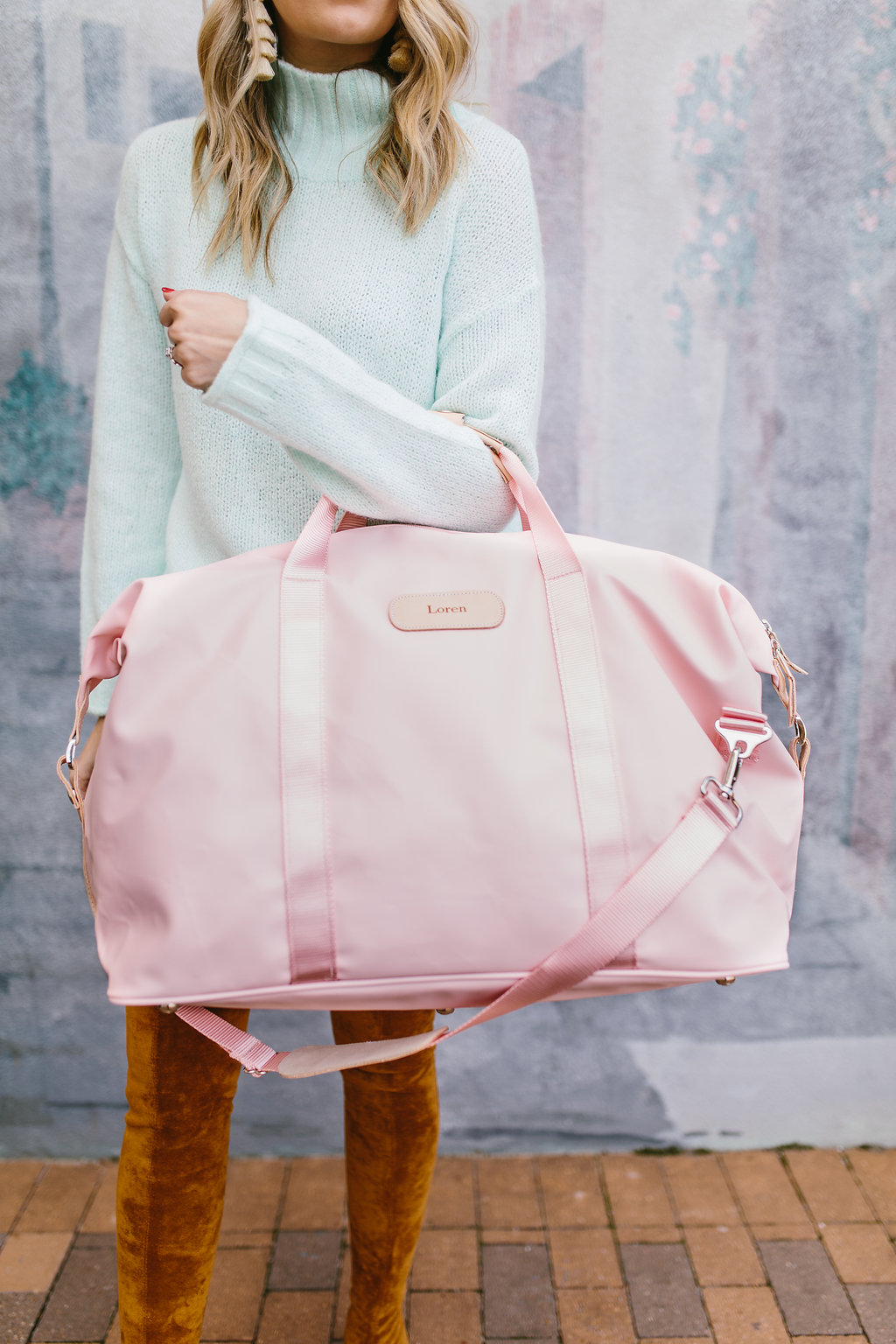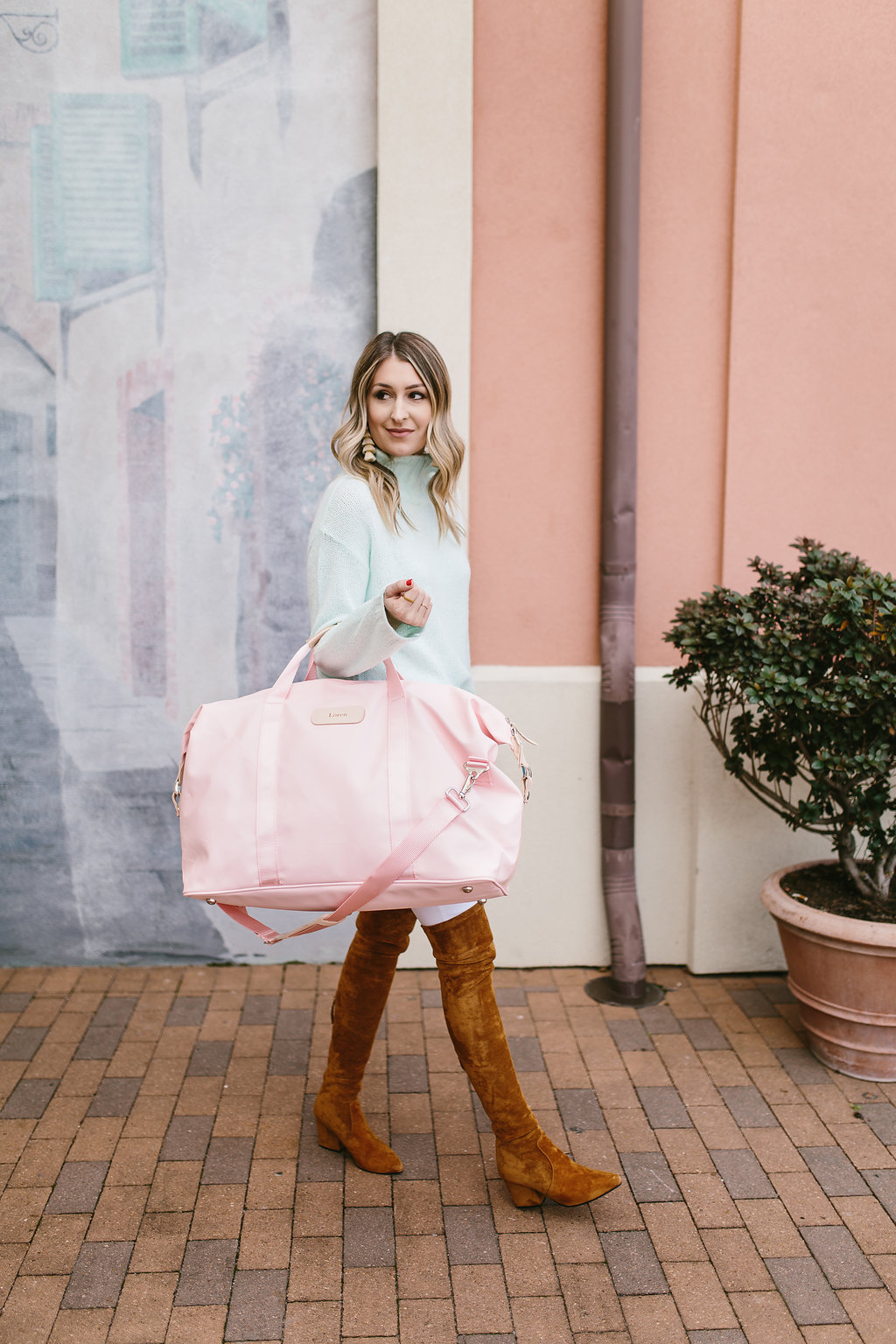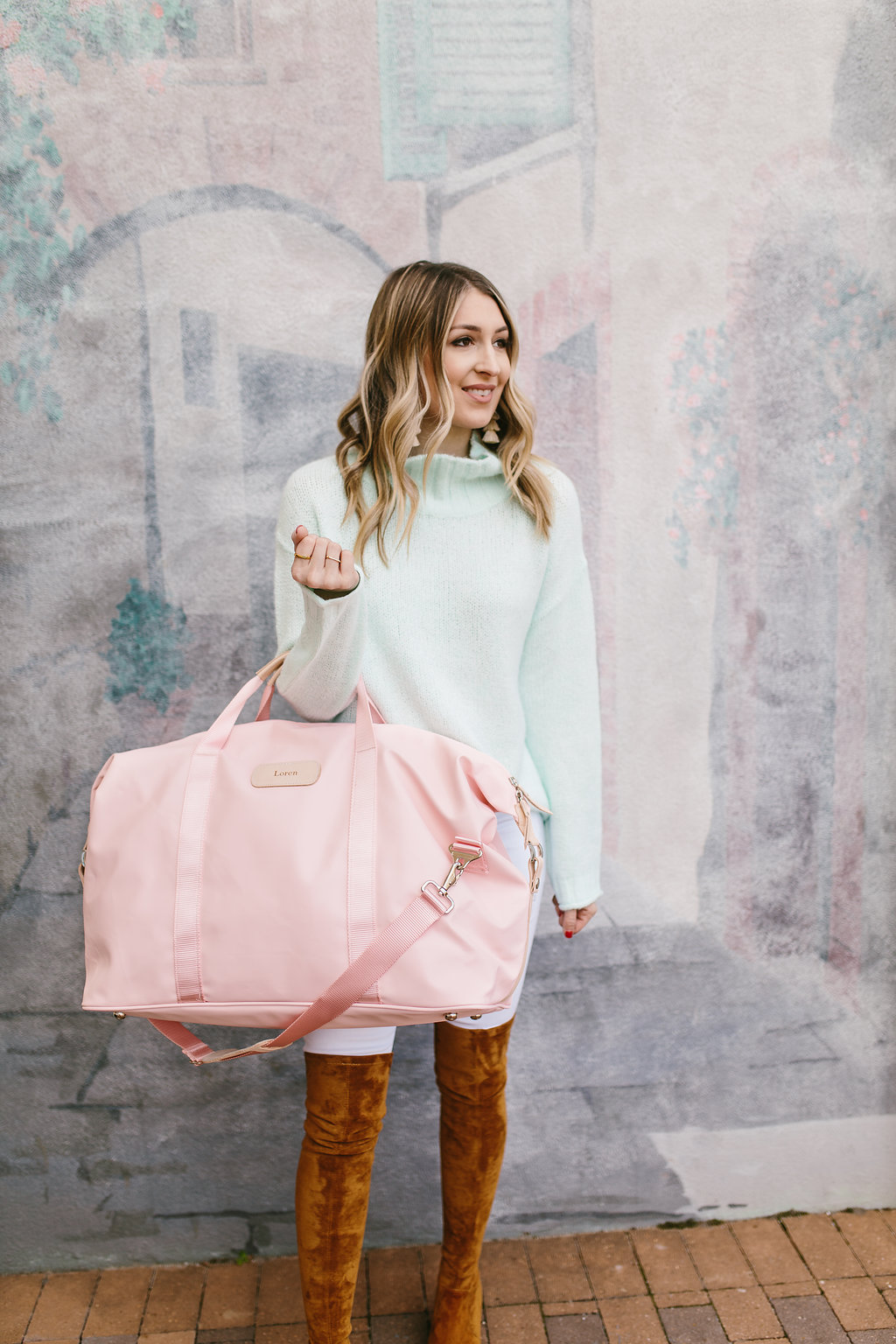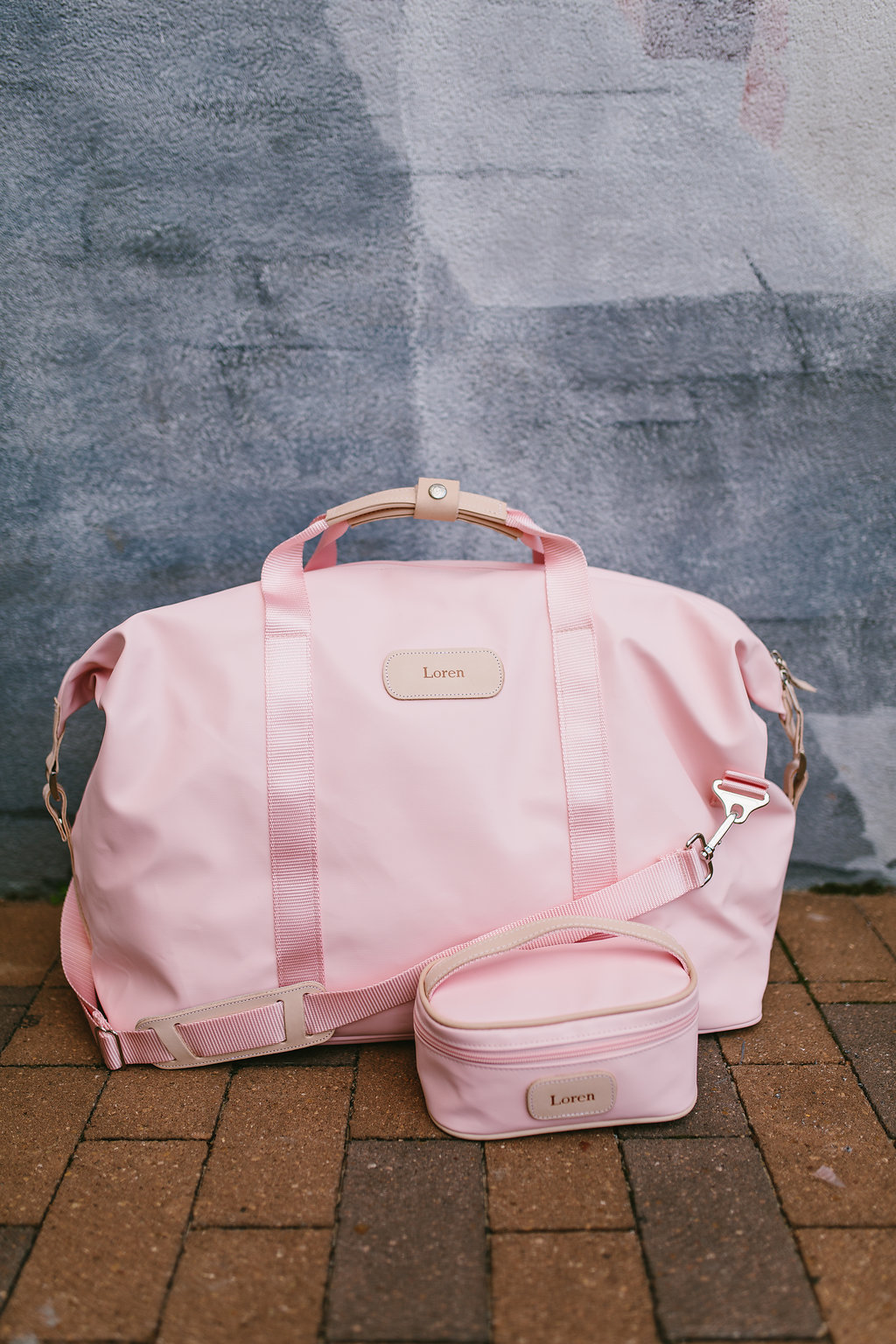 Luggage: Jon Hart
Outfit Details: sweater / jeans / / earrings
Happy Friday babes! What a crazy week it has been here in Houston! We had snow and ice Tuesday and Wednesday and tomorrow is supposed to be a high of 70. This city is crazy! I have to say though, despite the entire city shutting down, I kind of enjoyed the crazy cold weather! My kids, Liv especially, think snow is pretty much the coolest thing ever, so that was definitely really fun.
I'm so excited to share this post with you all! We all know Jon Hart has been making amazing monogrammed bags and gifts for years, but they just launched the prettiest new color! This gorgeous pink hue is their new Rose color option, and I don't know about you, but I am loving it! Blush tones are sort of having a moment right now, and this new color from Jon Hart is no exception.
These two pieces from Jon Hart are actually my first to own, but I have been hearing about (and eyeing) this weekender bag for sometime. If you're already a Jon Hart fan, you know the quality is amazing. I love this bag because the size is perfect for a weekender bag, and it's sturdy enough for me to slightly over pack haha! The matching makeup case is just the icing on the cake. It's perfect for throwing my essentials in for a quick trip!
The thing I love the most about my Jon Hart pieces though, is that they are personalized. You can add your name or your monogram to every piece, giving them a classic personal touch. And, of course, if pink isn't your thing, all their pieces come in a ton of different color options!
Have a good weekend y'all!
xo, Loren
Photos by Julia Arceri Photography