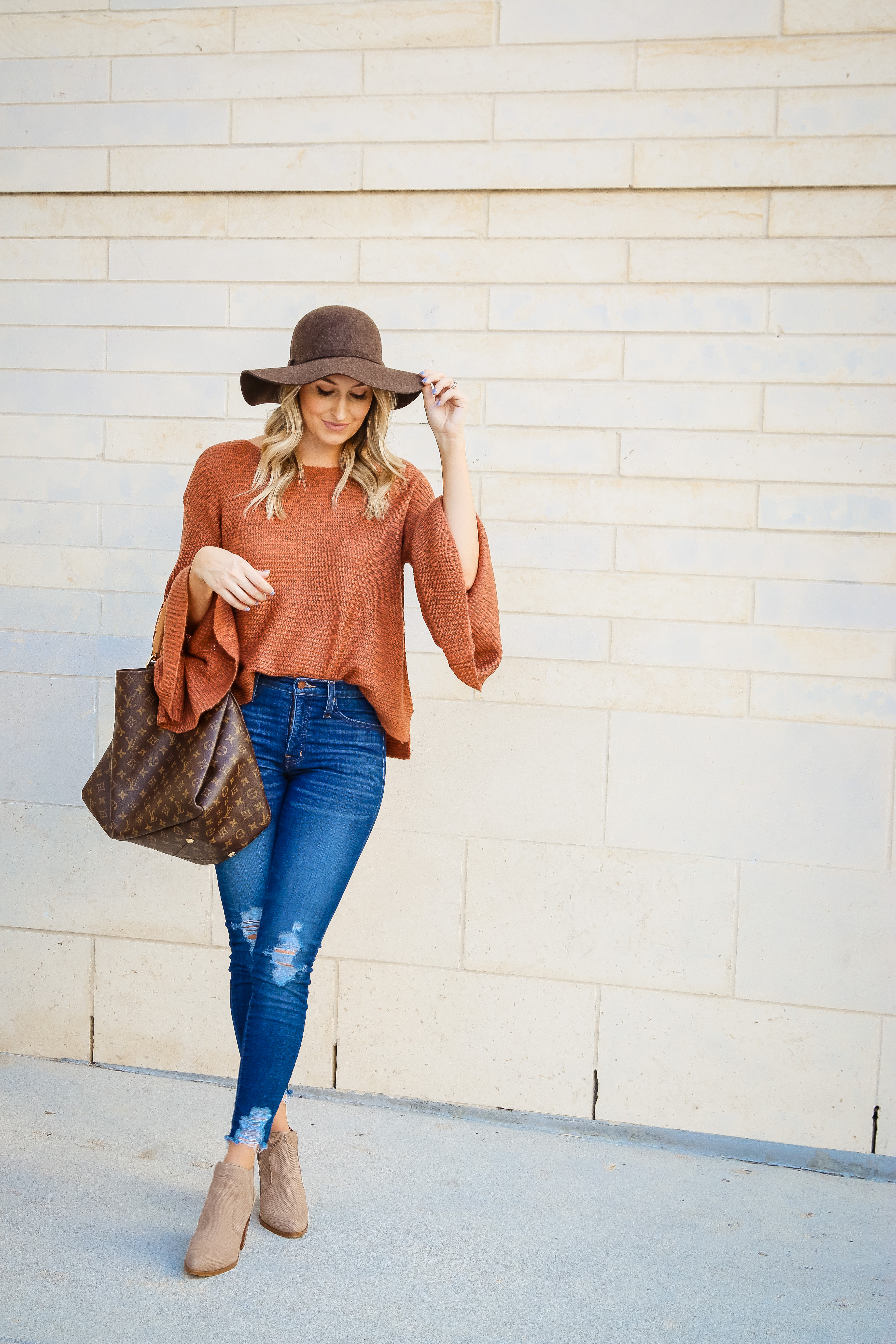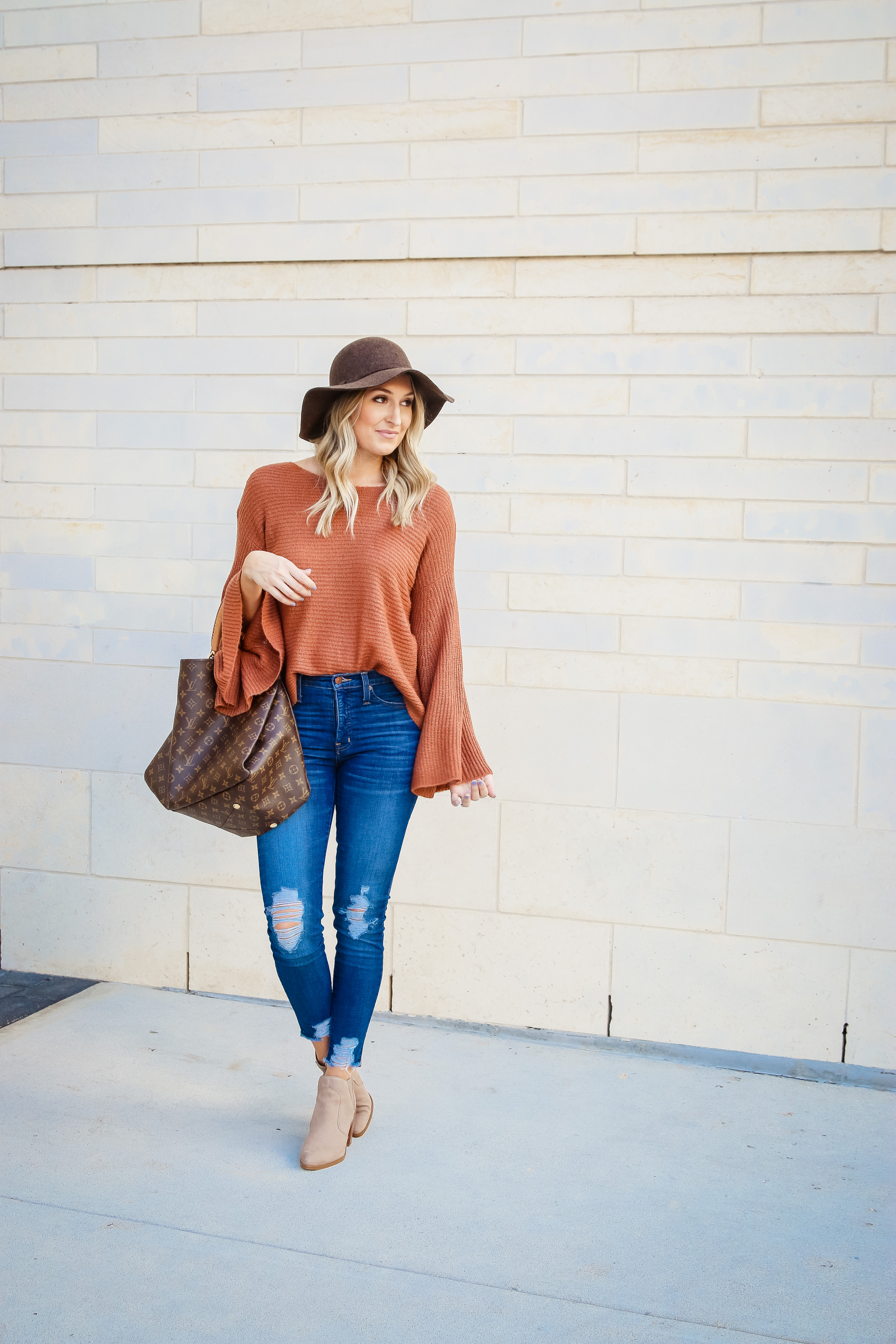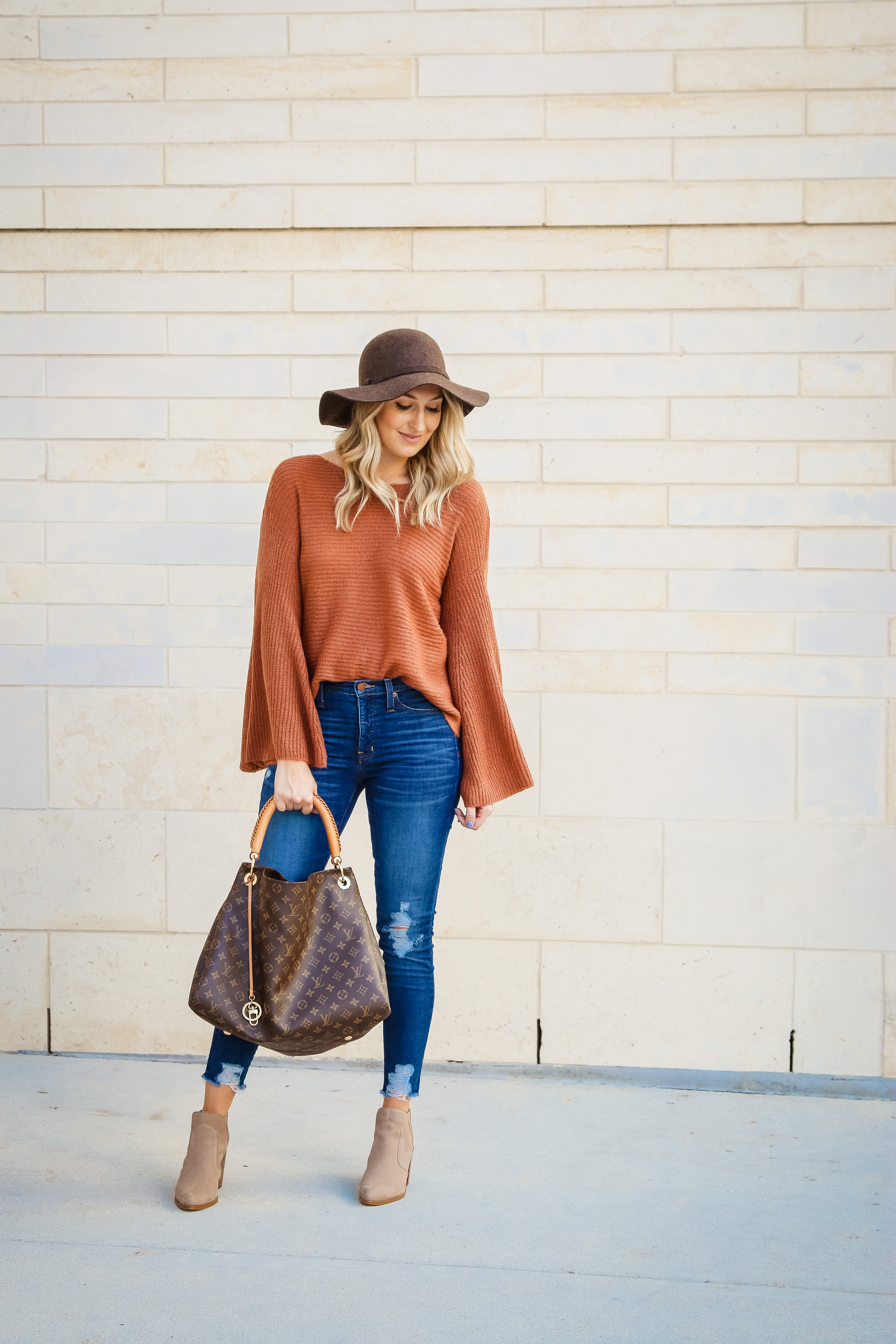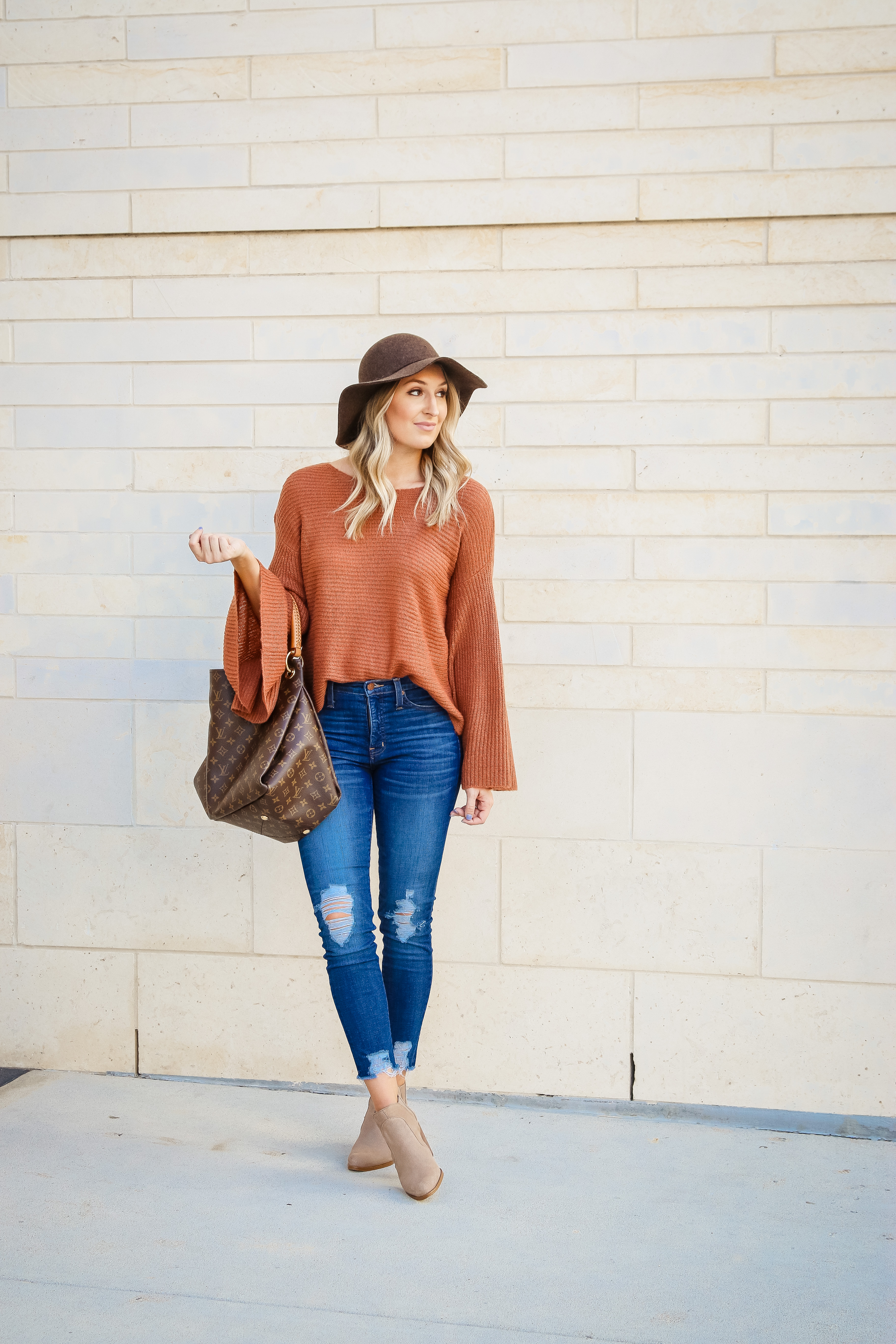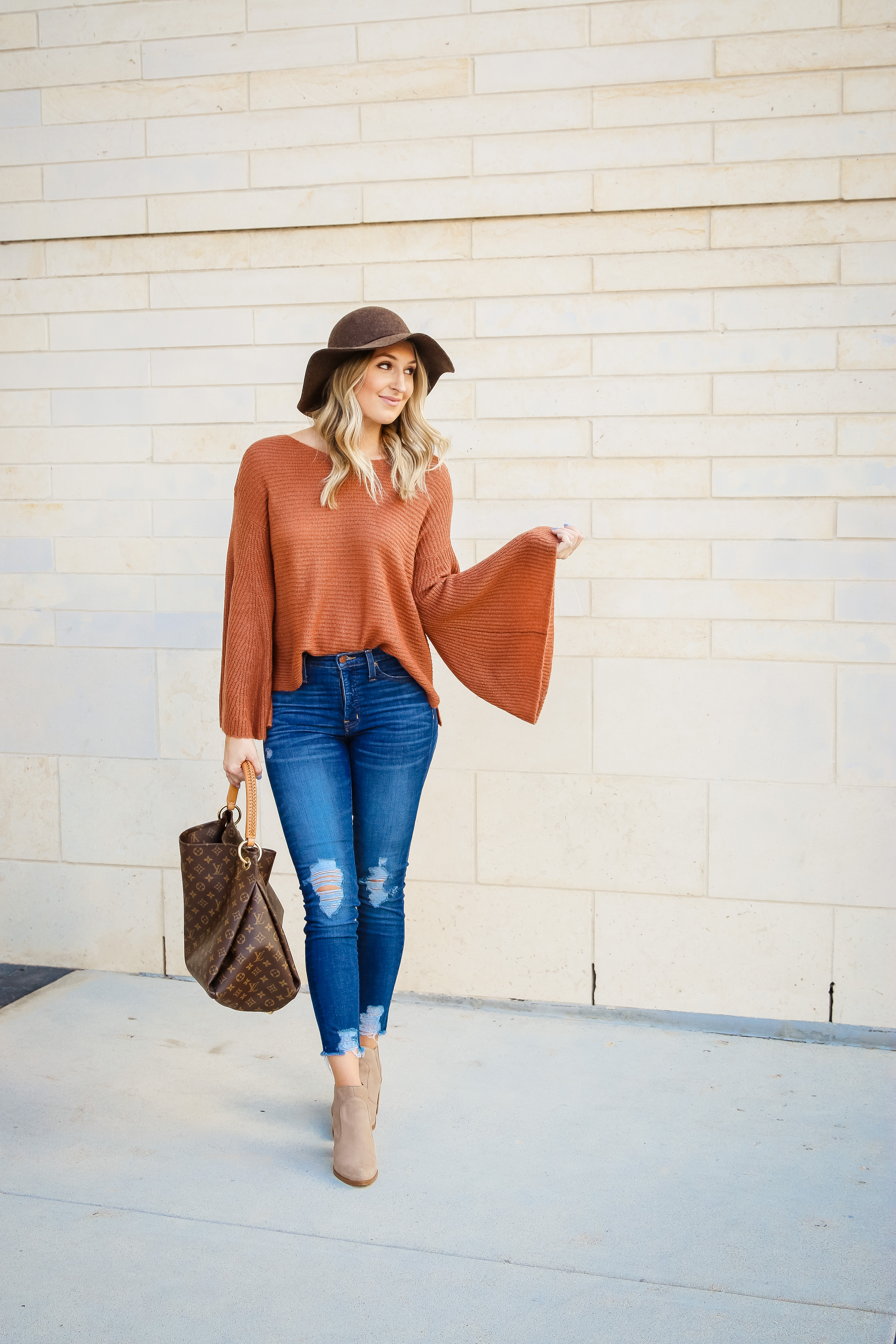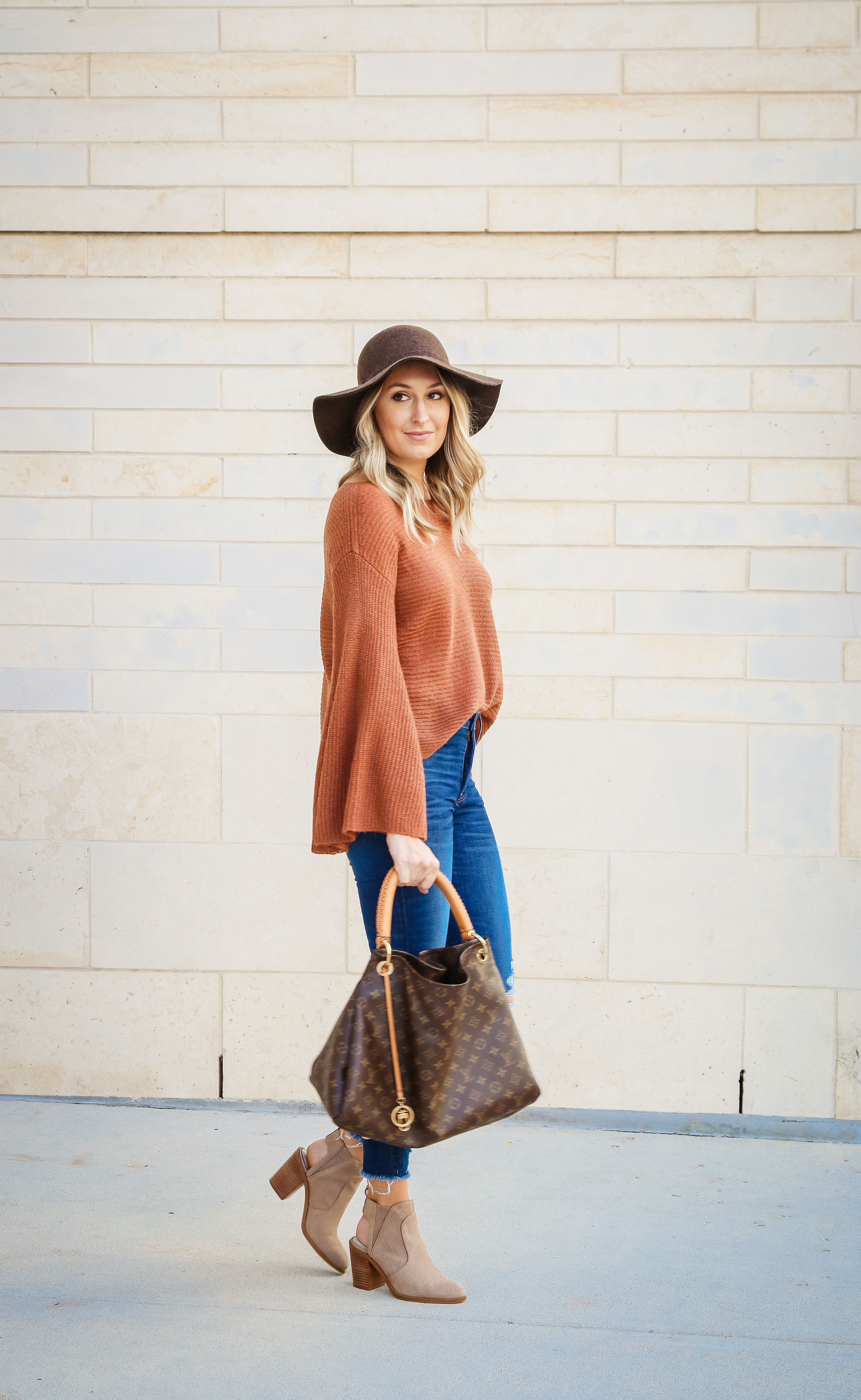 Sweater (only $39!) / Denim / Booties / Louis Vuitton Artsy MM / Similar Hat
Happy Thursday friends! Sorry for the late day blog posts this week. This week has gotten away from me! Does anybody else feel like the month of October has completely flown by? Like, I swear, it was October 1st like yesterday. We are gearing up to celebrate Mason's second birthday on Saturday. I can't believe he is already two!
We actually had some amazing fall weather this week in Houston, and it has me wanting to do all the fall things! I'm thinking we might take the kids to a pumpkin patch tomorrow while it's still pleasant out. I have been dying to go to one, but last year we went when it was still pretty warm out and it was honestly miserable. Chasing around two little ones in 90 plus degree heat while trying to carry pumpkins around does NOT get me in the mood for fall. I'm just hoping this weather sticks around for a while, because it has been so amazing!
This outfit gives me ALL the fall feels. The color of this sweater just screams fall to me, and I have been wanting to wear it every day! I just wore it yesterday actually with some darker skinnies and a black loafers, but for this look I went with my favorite booties (sooo comfortable) and a floppy hat.
xo, Loren
Photos by The McRaes Photography