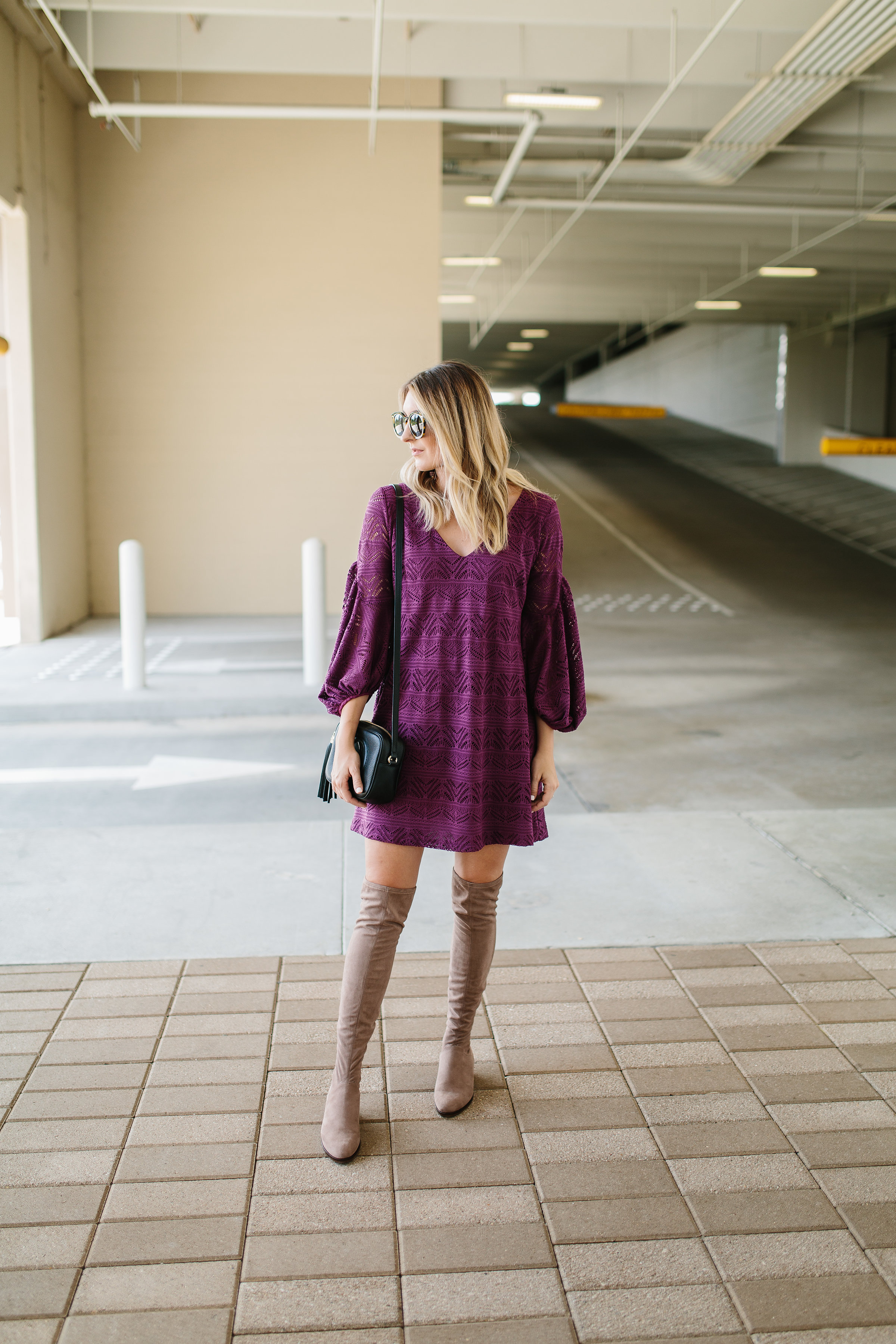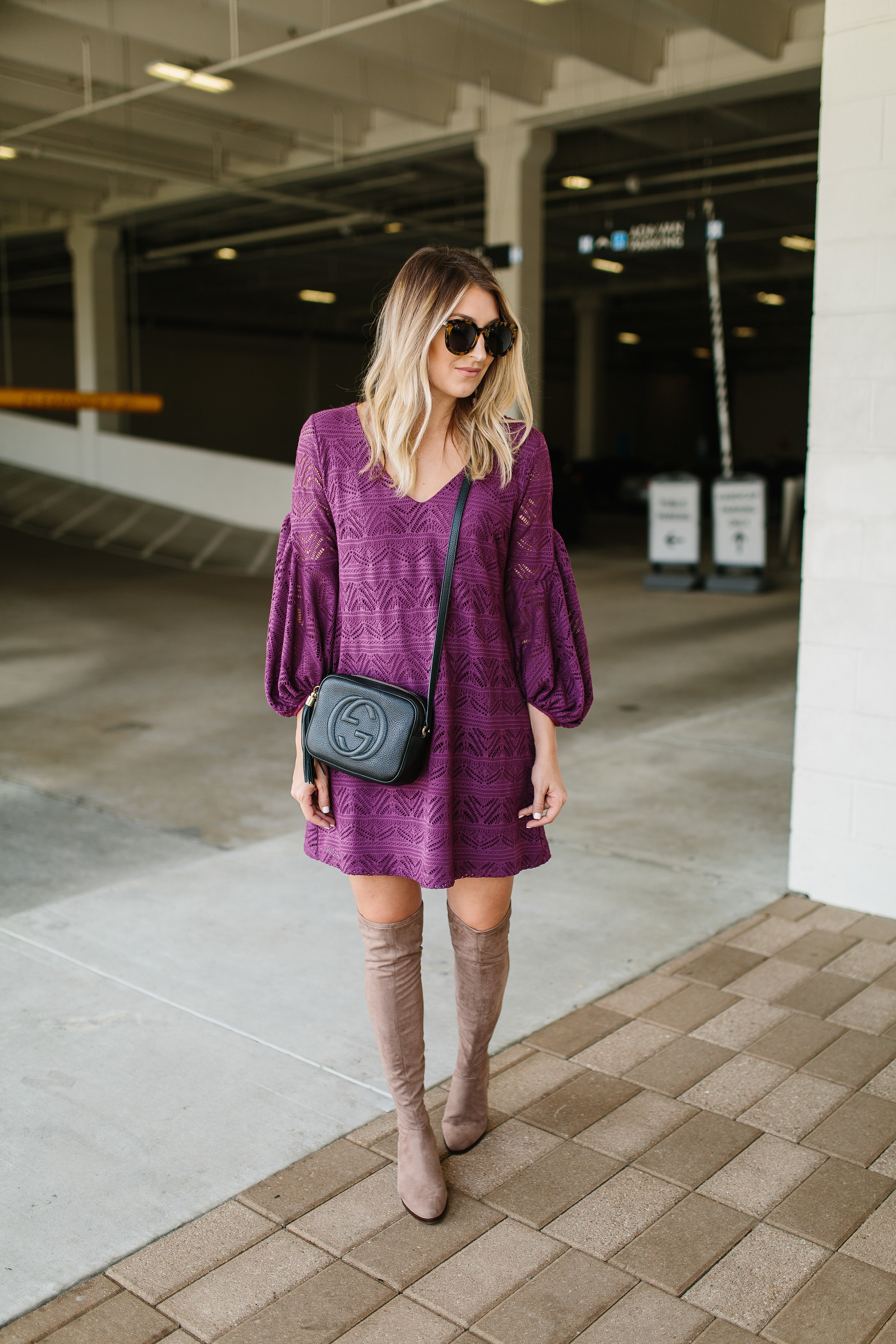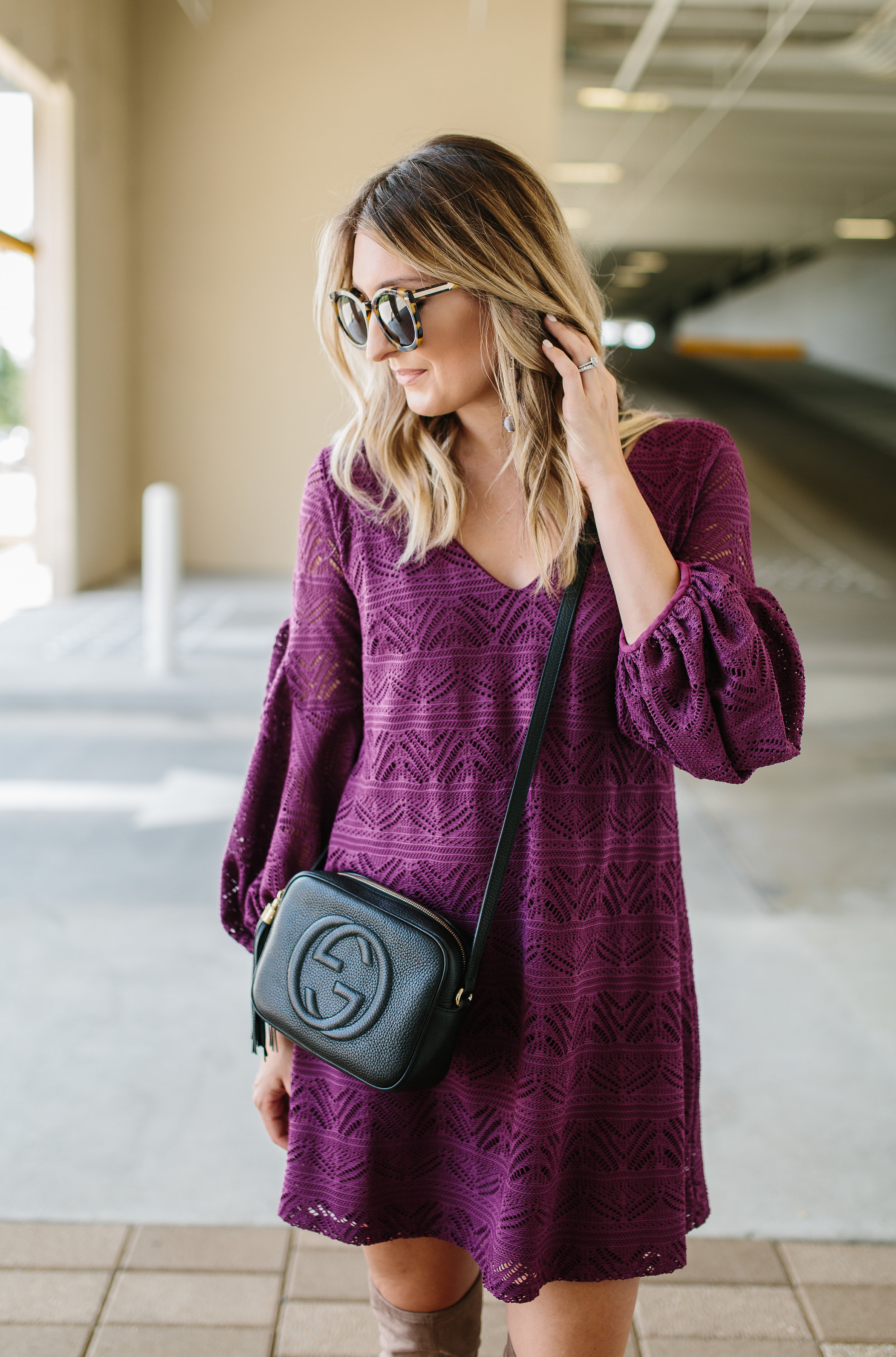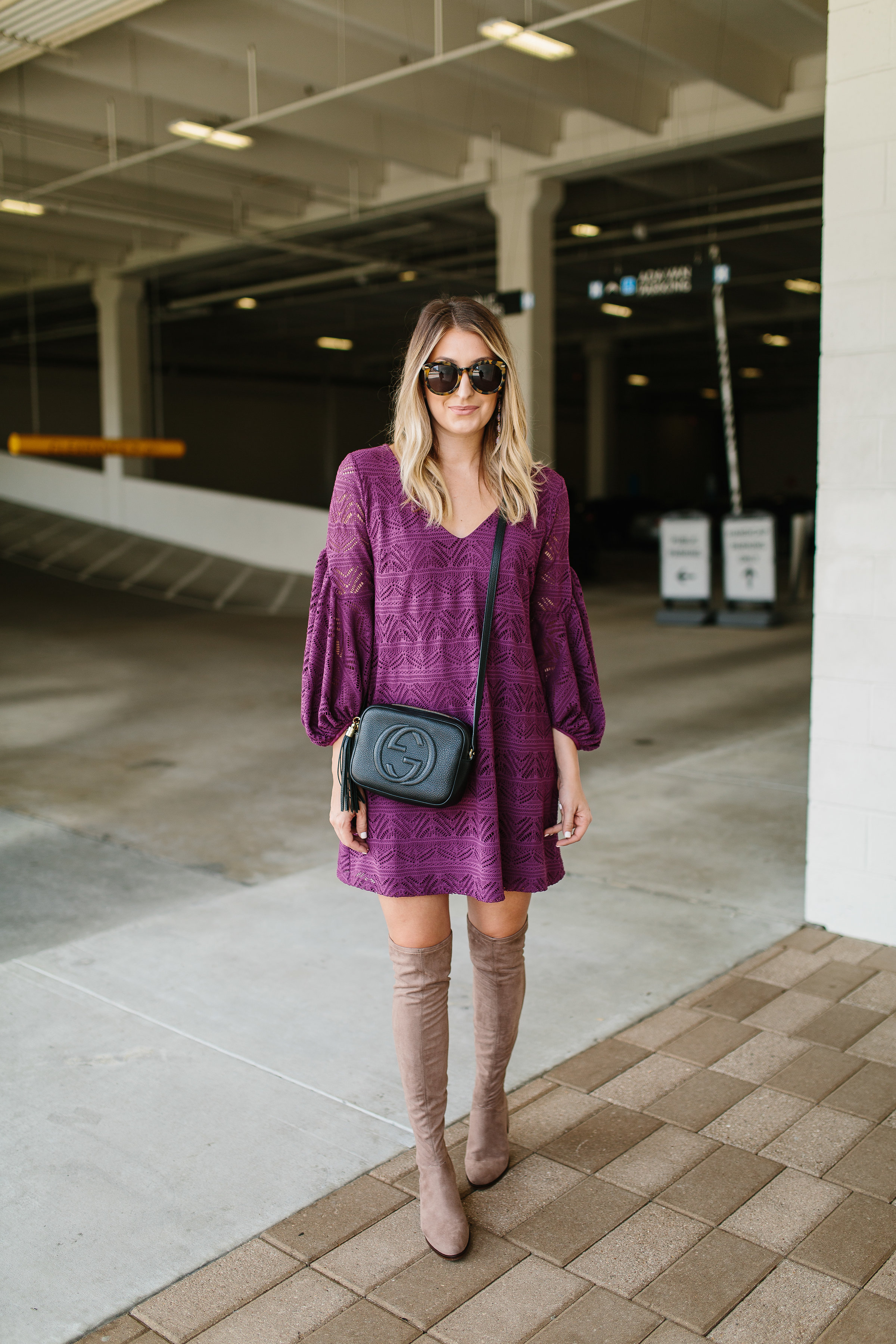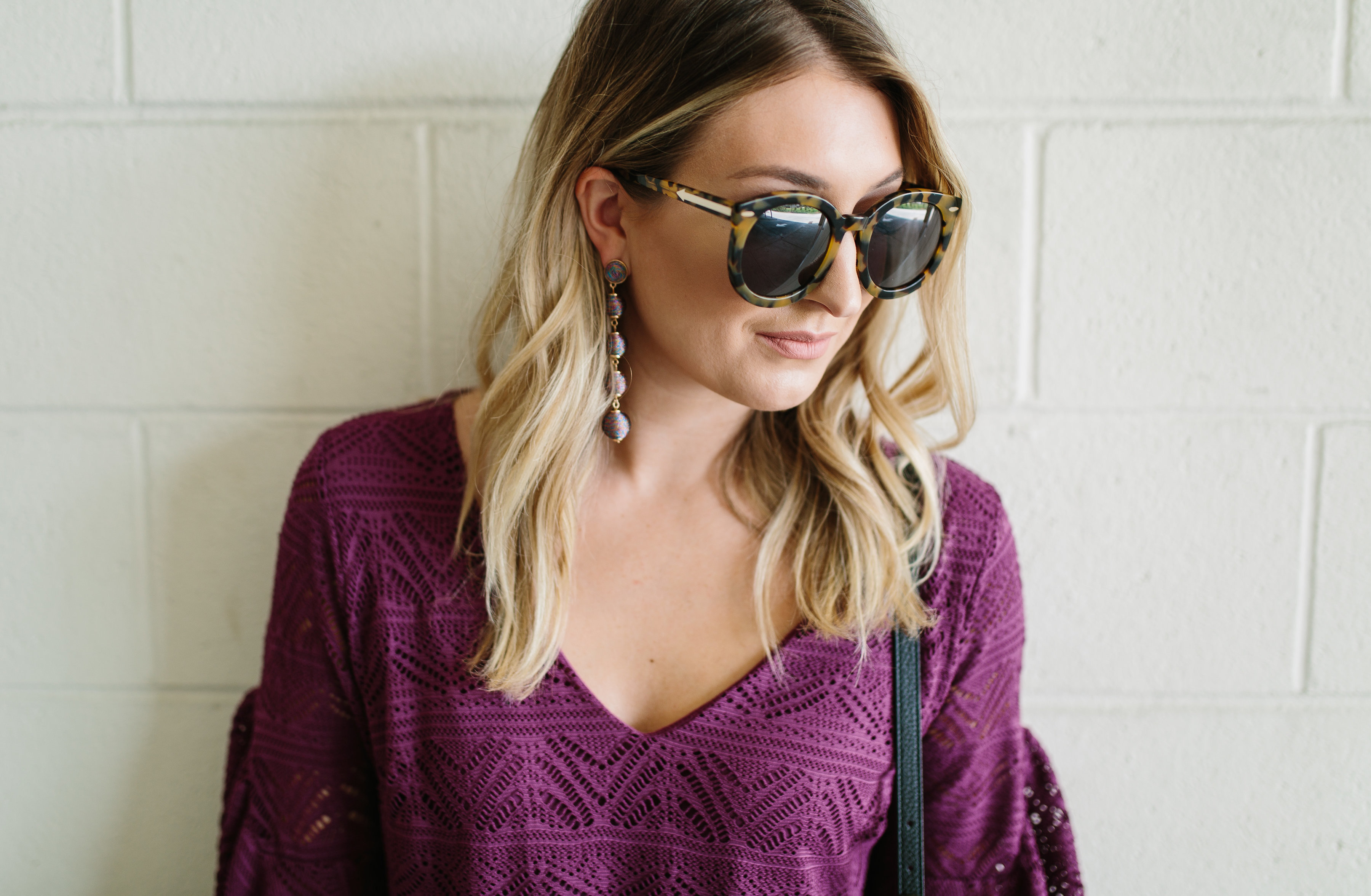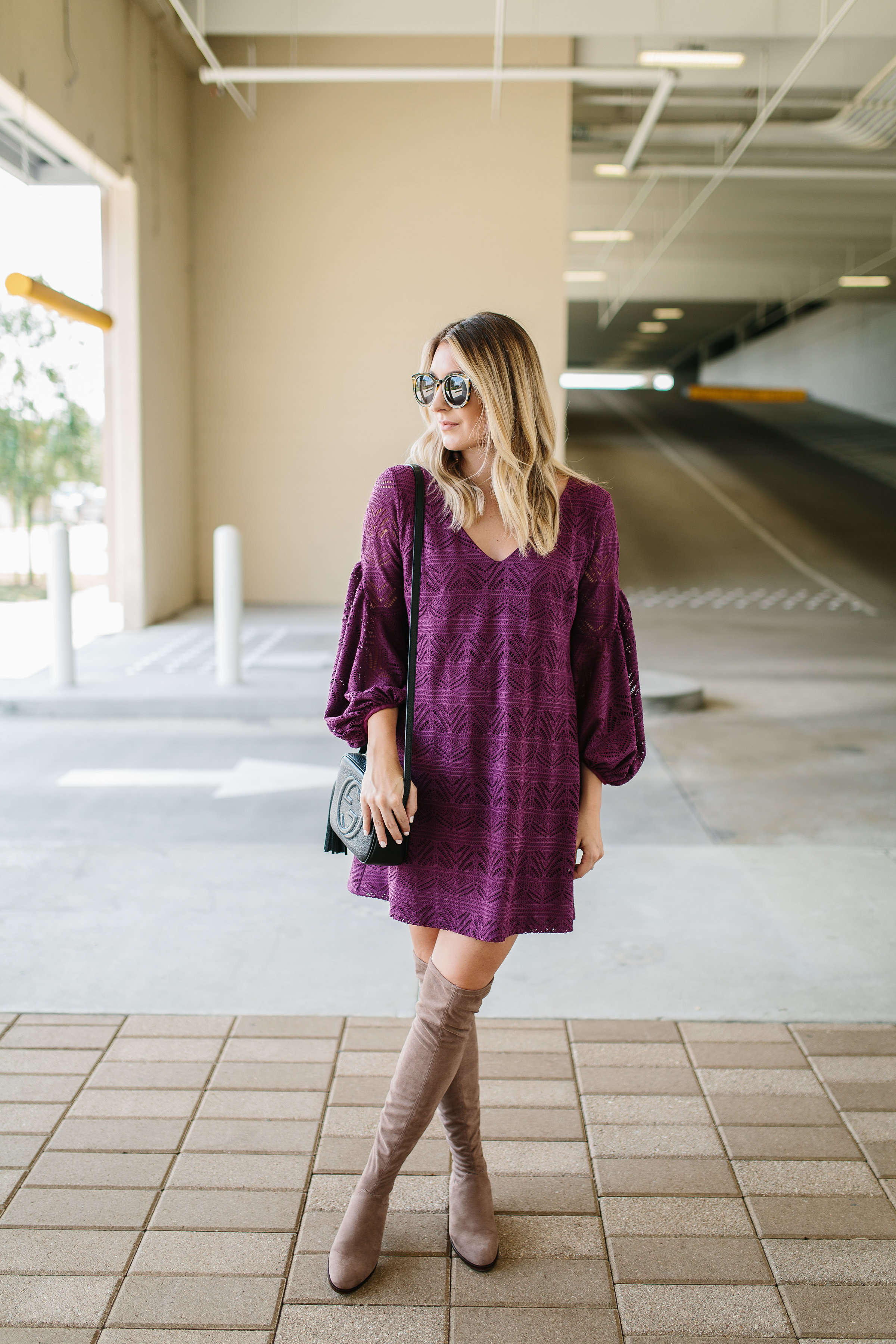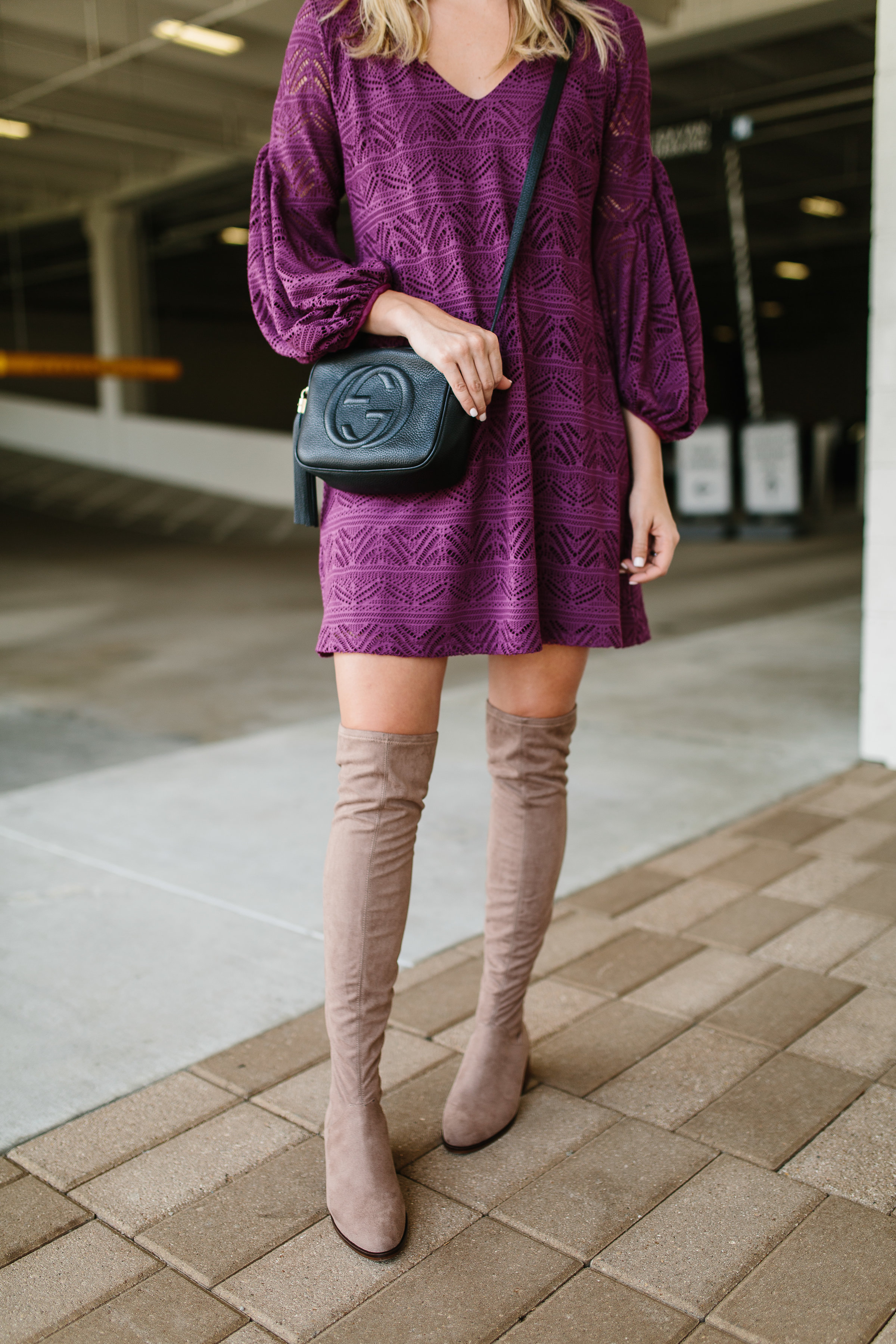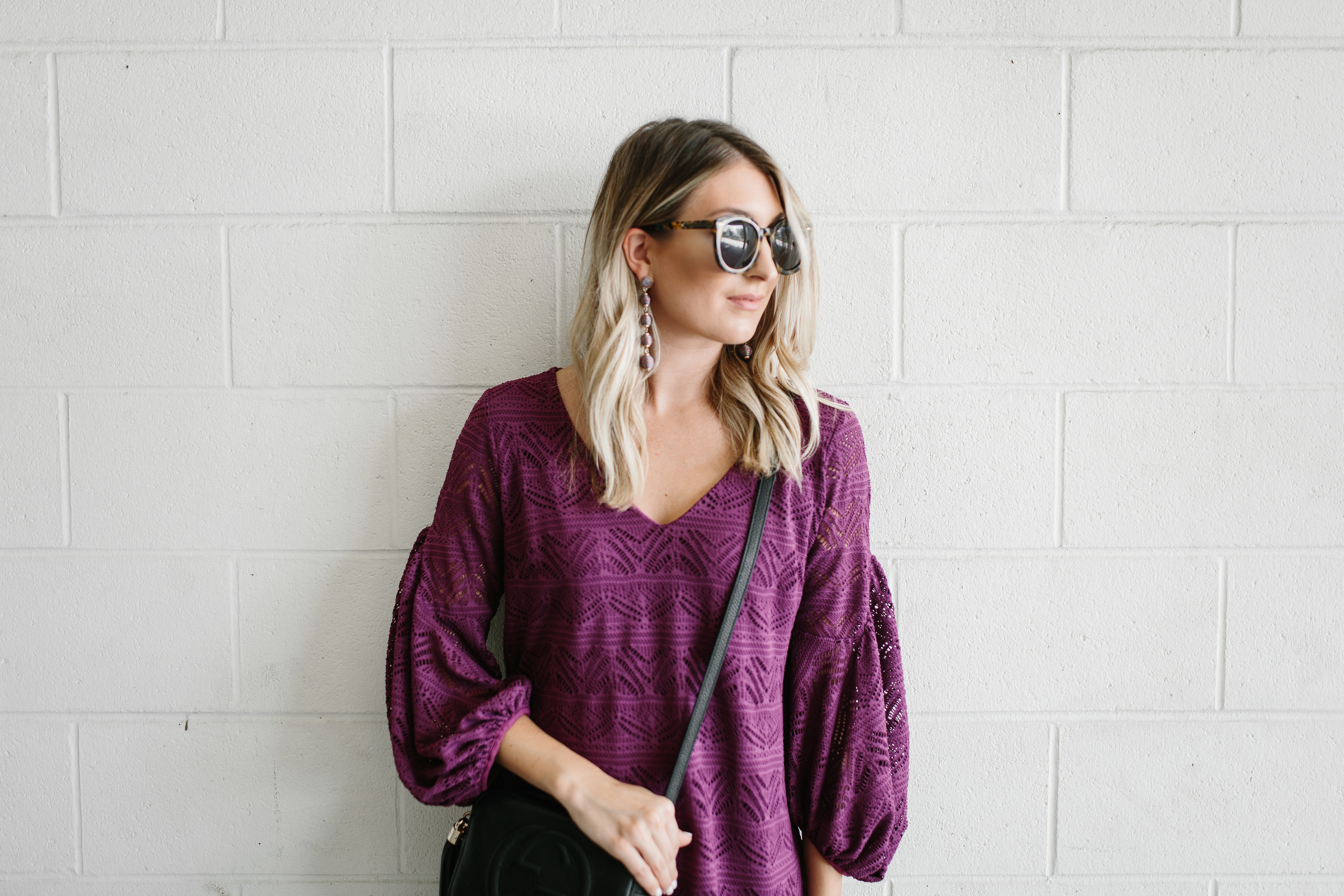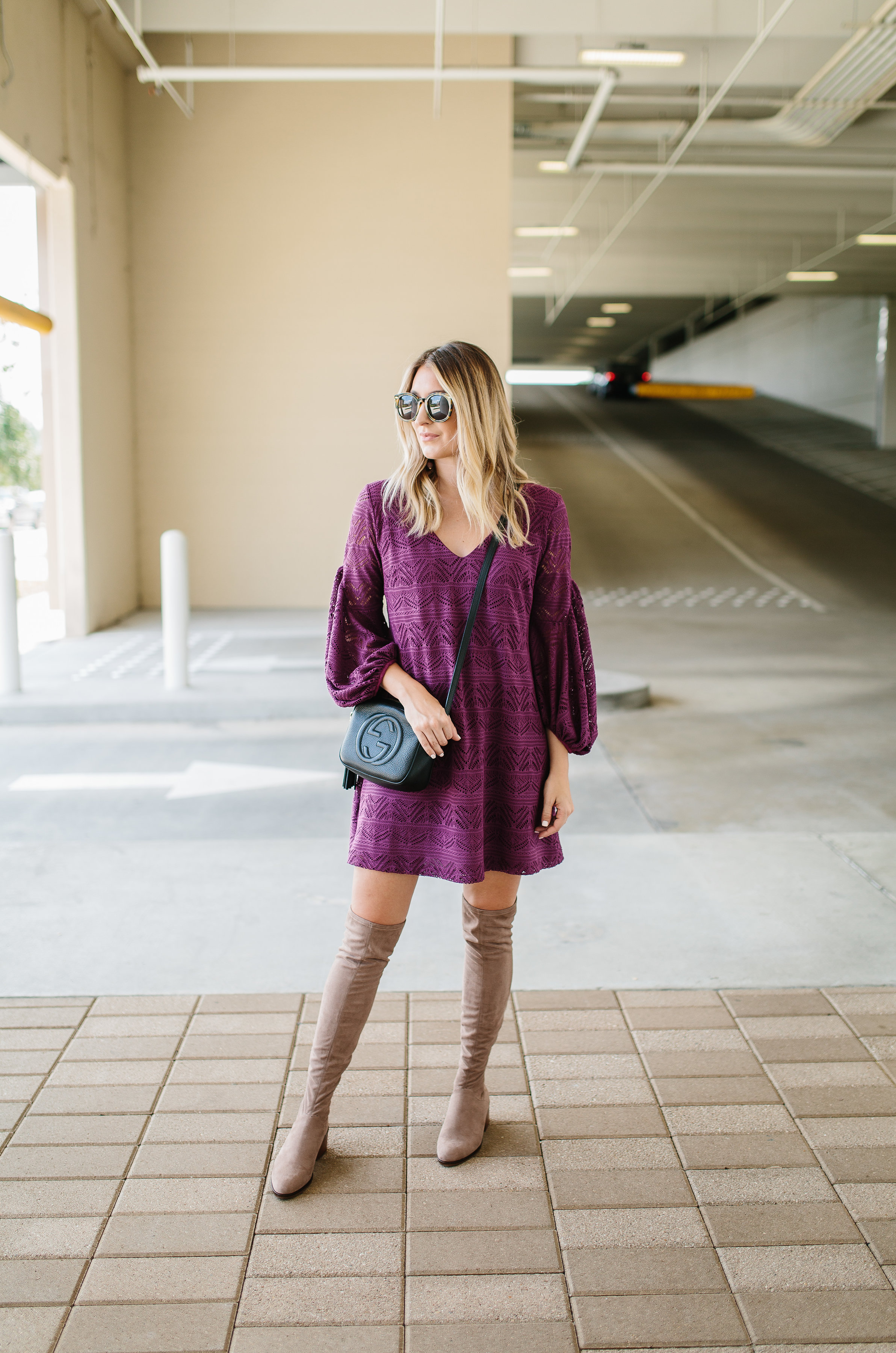 Dress: Anthropologie (on sale!) / Boots: Steve Madden (also loving these) / Bag: Gucci / Sunnies: Karen Walker / Earrings: Bauble Bar
Happy Monday Babes! Hope you all had a good weekend! We had a bit of a low-key one. Liv had a fever on Friday so we just hung out at home, put her to bed early (Mason always goes to bed early) and watched some Game of Thrones. Then Saturday we grilled steaks at home, but things got a little more dramatic when Mason went outside with Brad and got stung by wasps in THREE places. Poor thing was just playing on our swing set trying to go down the slide, and apparently there is a nest up underneath it and they just attacked him. I felt sooo bad for him but he was a total trooper. Once the pain of the stings wore off he was up and running around like his usual self. Thank goodness he isn't allergic to them!
Okay so this dress…how perfect is this for fall?! I am loving this color right now. I spotted this dress while out with my husband a few weeks ago when we were doing a little shopping for our date night dinner and told him I had to try it on. To my surprise, it's actually one of the most comfortable dresses I've ever worn! The lining is super soft, so it almost feels like pajamas. I'm also a total sucker for a statement sleeve, so these balloon sleeves definitely sold me it. This dress has since gone on sale, and under $100 now!
I am also obsessed with over the knee boots y'all. Seriously, I sort of hope this trend never dies. This pair is my most recent addition and they are soooo good. They go up higher than an over the knee style (I think these are technically considered thigh-high boots), but my favorite thing about them is the heel height. So many boots this style have super high heels, and as much as I love tall heels, I just don't have many opportunities to wear them. With this pair I can still get the same look but actually wear these in my everyday life with two little kids.
Have a good week y'all!
xo, Loren
Photos by Julia Arceri