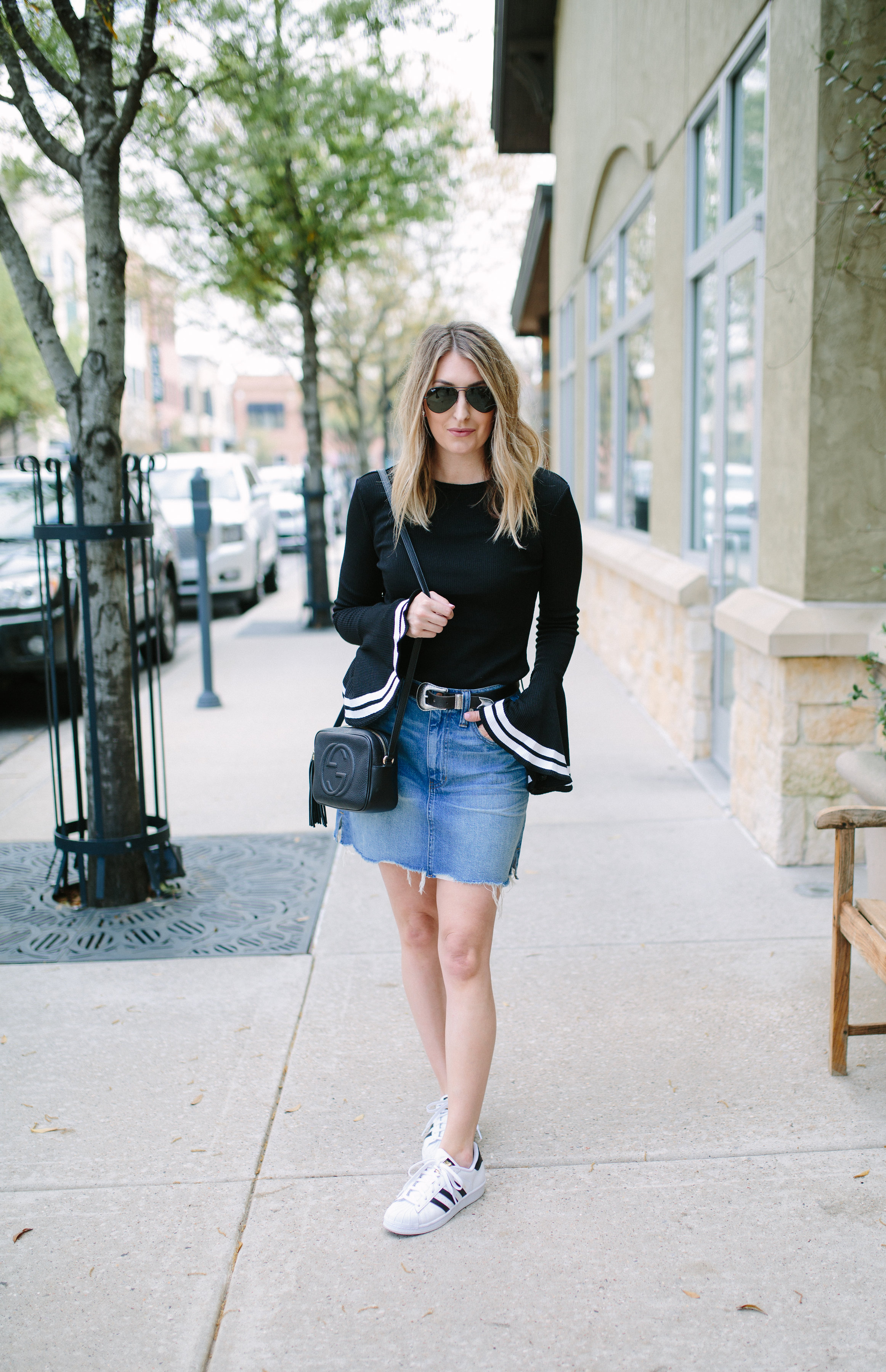 Ahh Monday, we meet again. I never used to understand why parents didn't look forward to spring break when I was a kid, but now that I have my own kids, I get it. My kids only go to school two days a week, but let me tell you, those two days are amazing. Not because I don't have them with me, but because they are entertained for a good 5 hours (and they like being there) while I am able to get things done (like ahem…shooting for the blog). I know it's only two days that I'm losing this week, not five like all the parents with older children, but it makes a difference! Oh, and to top it off, my husband is out late at the Houston Livestock Show and Rodeo TWO nights this week for work. It's only Monday, but I'm already looking very forward to the weekend! Plus, we are celebrating Liv's third (so crazy that she's already three) birthday this weekend with family, and I've got all sorts of Trolls themed surprises up my sleeve for her!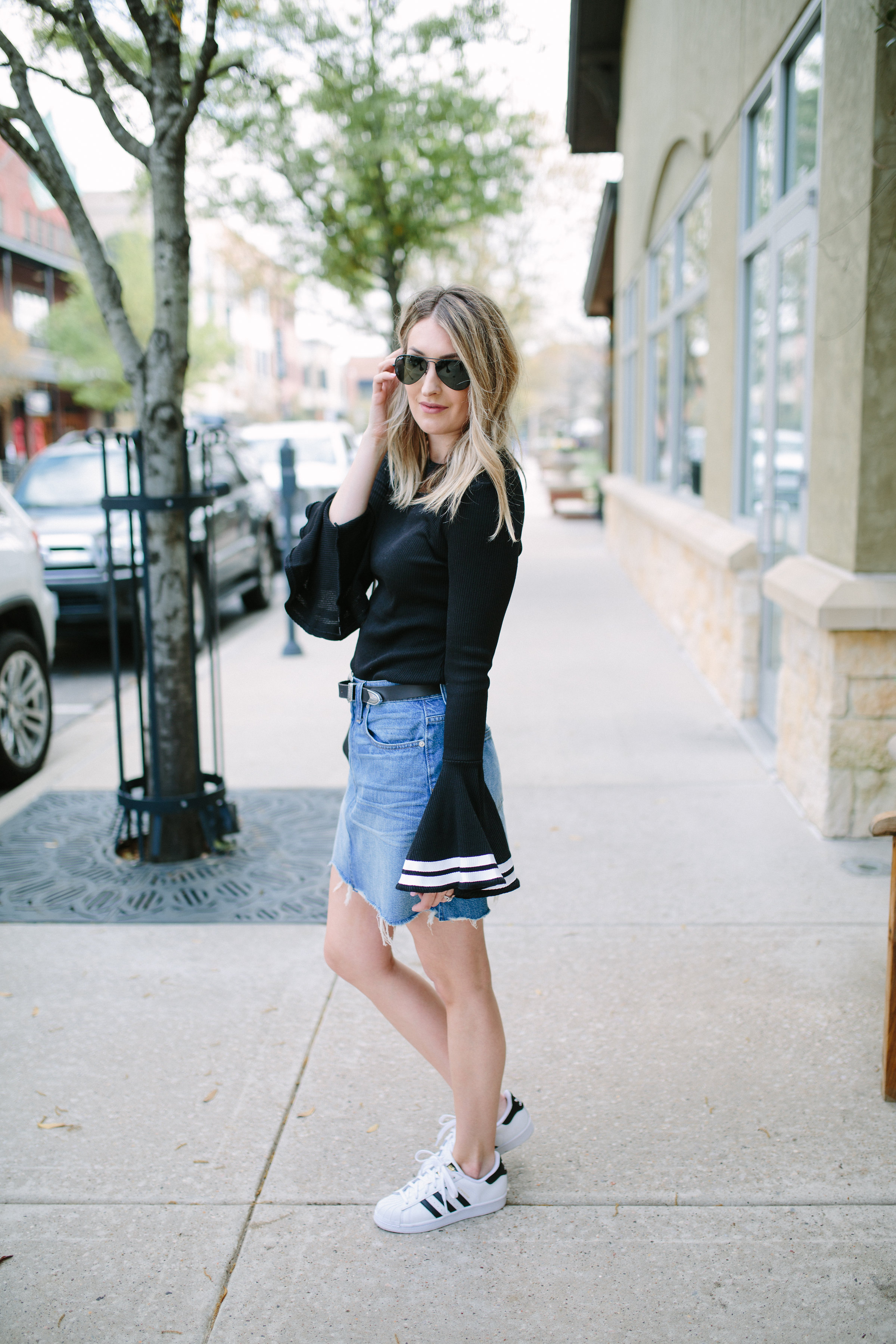 Okay, now let's get to this outfit! Can we talk about the fact that denim minis are back? You guys, I kid you not, this was my go-to look in high school. I literally had about three of these babies (in a much smaller size back then haha) and wore them literally every weekend. So, needless to say, when I saw this trend starting pop up all over Instagram, I jumped on board immediately. No seriously, I rand out to Madewell as soon as I could and picked this one up.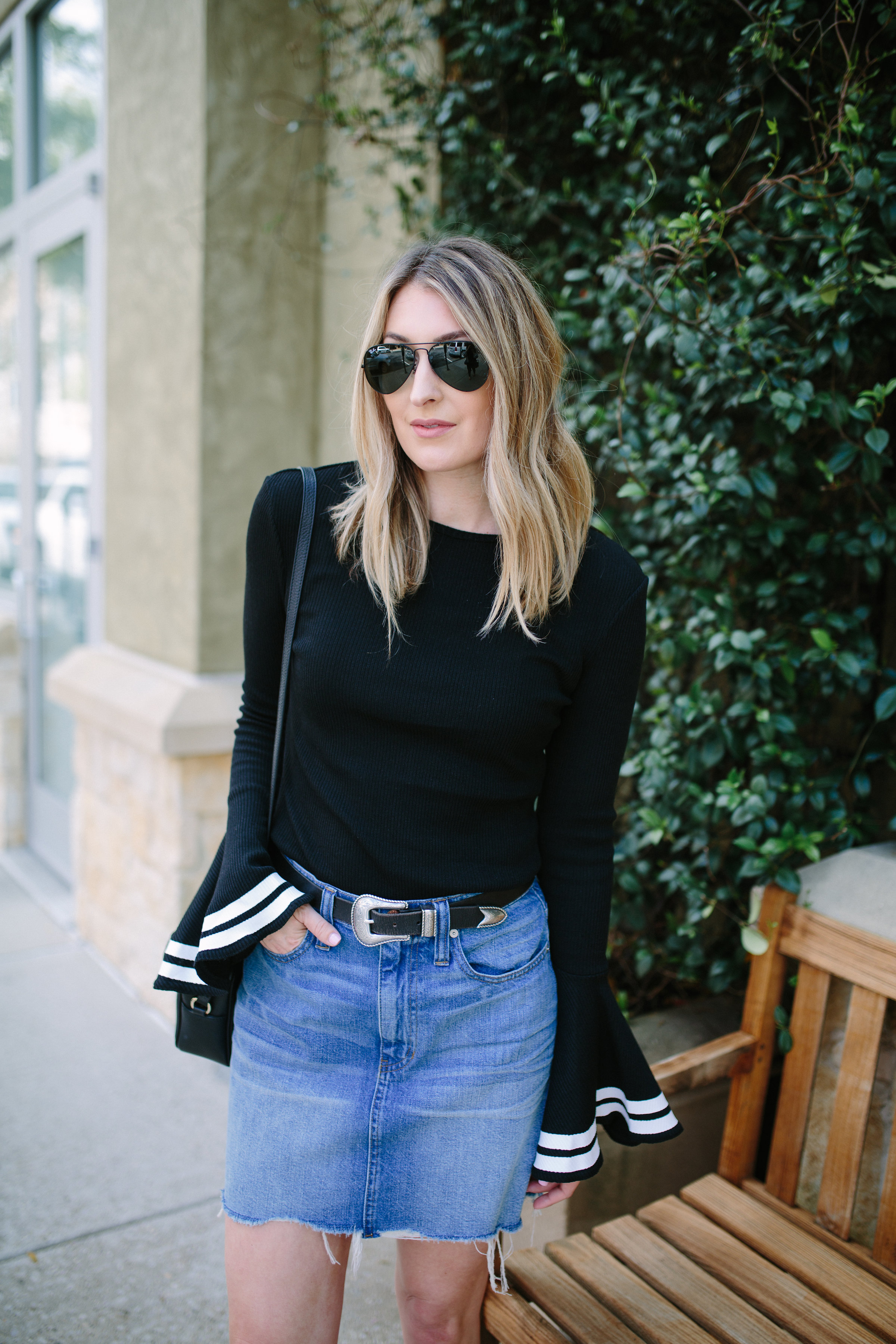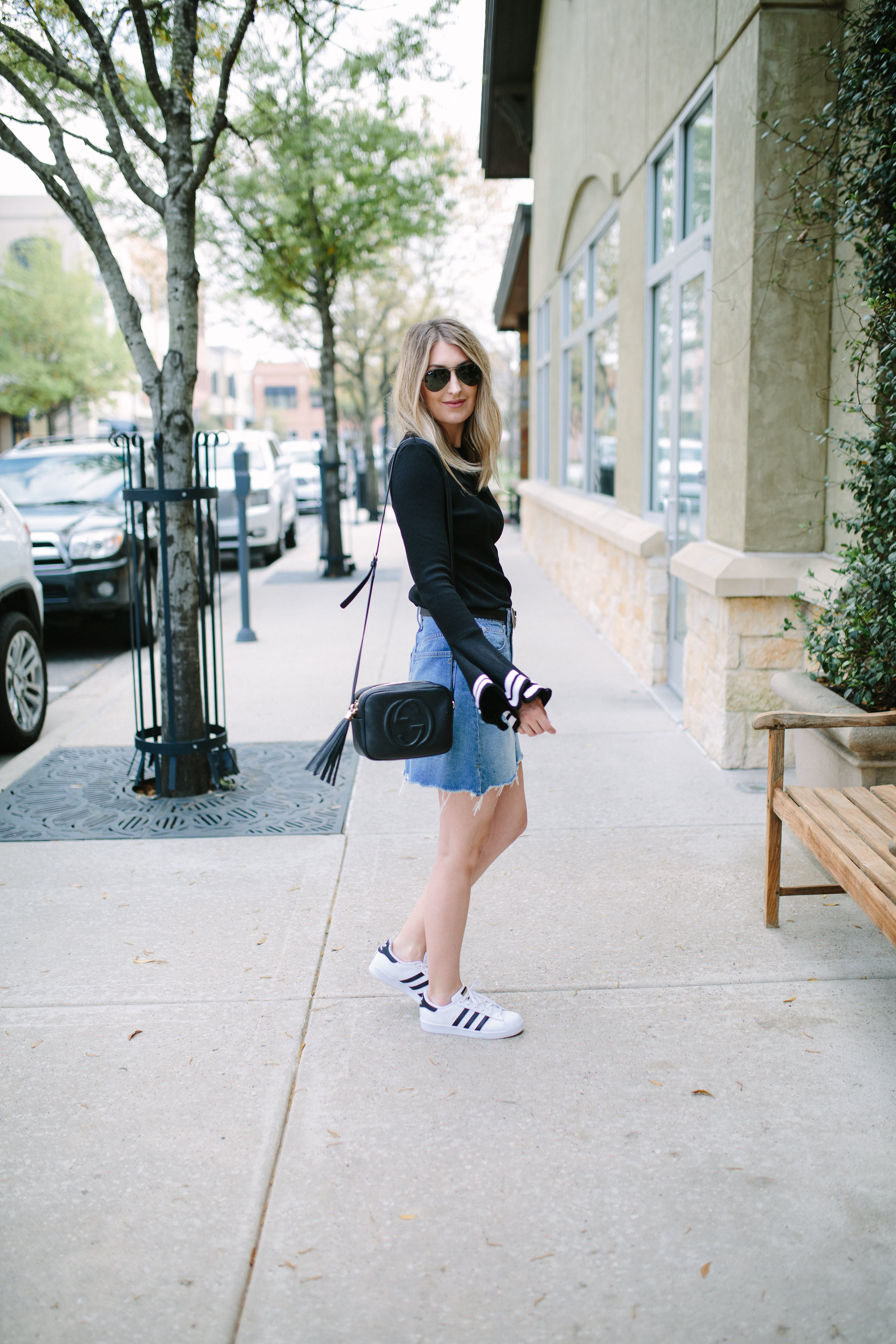 Another trend I've been obsessed with, as have most other bloggers, is the bell sleeve trend. I think bell sleeves are SO flattering. And you're probably wondering why I feel that way, I mean they are just sleeves, right? The only thing I can think of is that bell sleeves add a lot of extra volume to a top, making that detail the "biggest" part of your look, so I think they take away from any flaws you may think you have. This bell sleeved cutie is a steal at just $16. Here's a tip though, I always make sure to size up when ordering from SheIn, as it seems like a lot of their items run on the smaller side.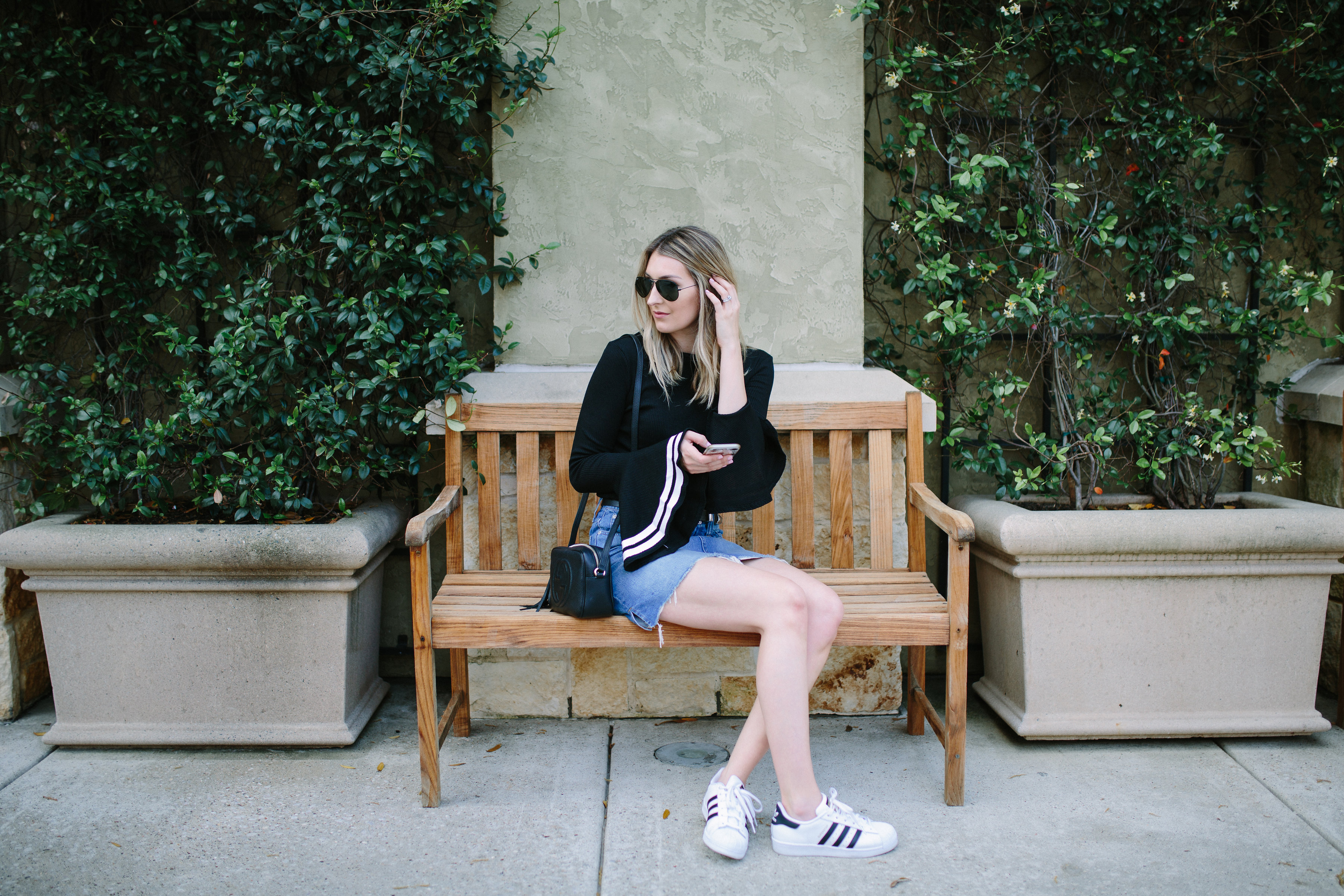 Something about this top felt sporty to me, so I paired it with my Adidas Superstar sneakers. I also wanted to keep it pretty simple with minimal accessories, so I just went with my favorite black aviators and my black Gucci crossbody. Side note: I heard recently that Gucci is discontinuing this bag FOREVER soon. I'm not sure why, since it seems to be everywhere so one would assume that it sells very well. Anyway, if you've ever dreamed of owning this bag, you may want to snatch one up while you still can! I personally LOVE this bag, the size is perfect and it's so convenient to carry around all day, especially when your hands are full with babies and diaper bags!
xo, Loren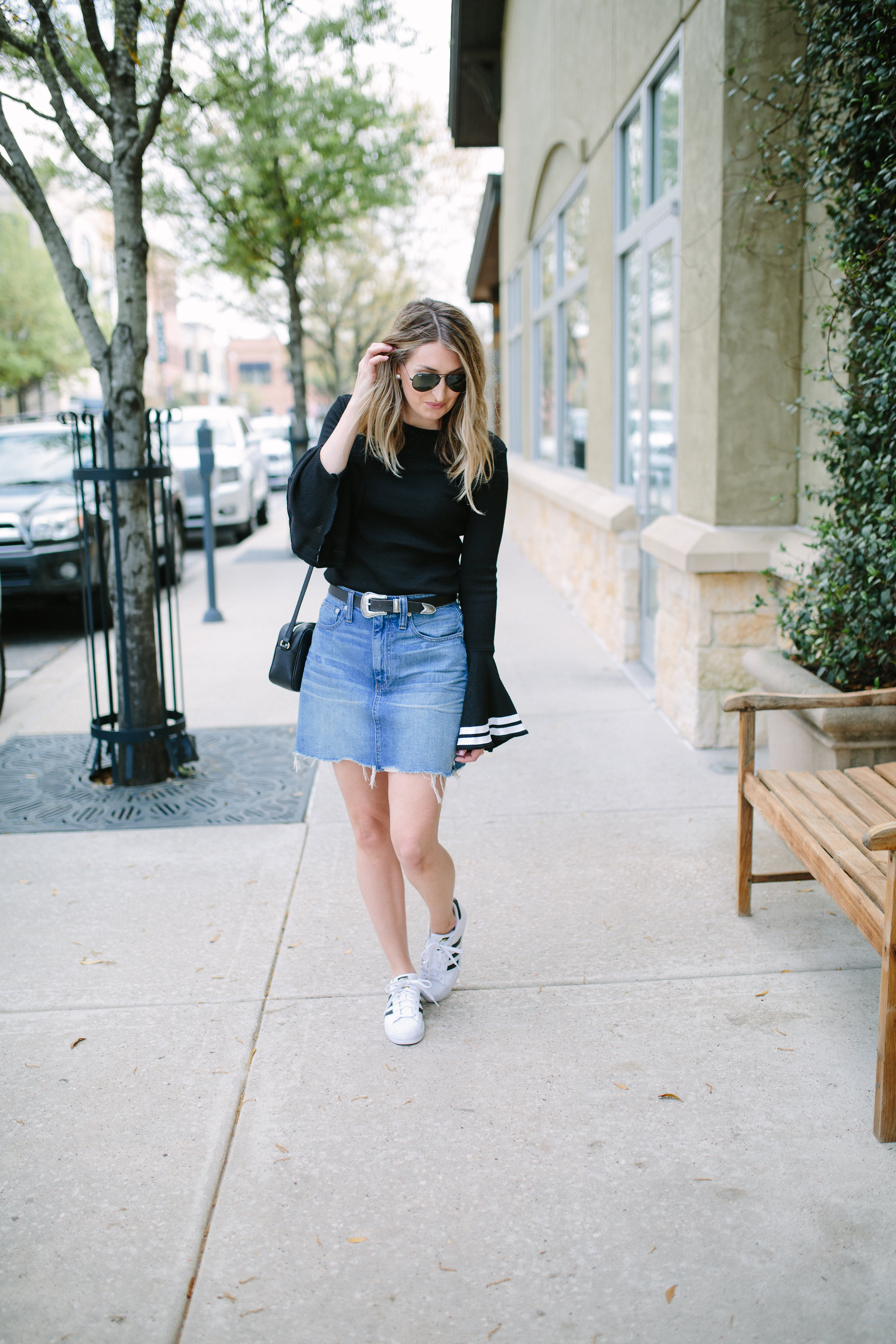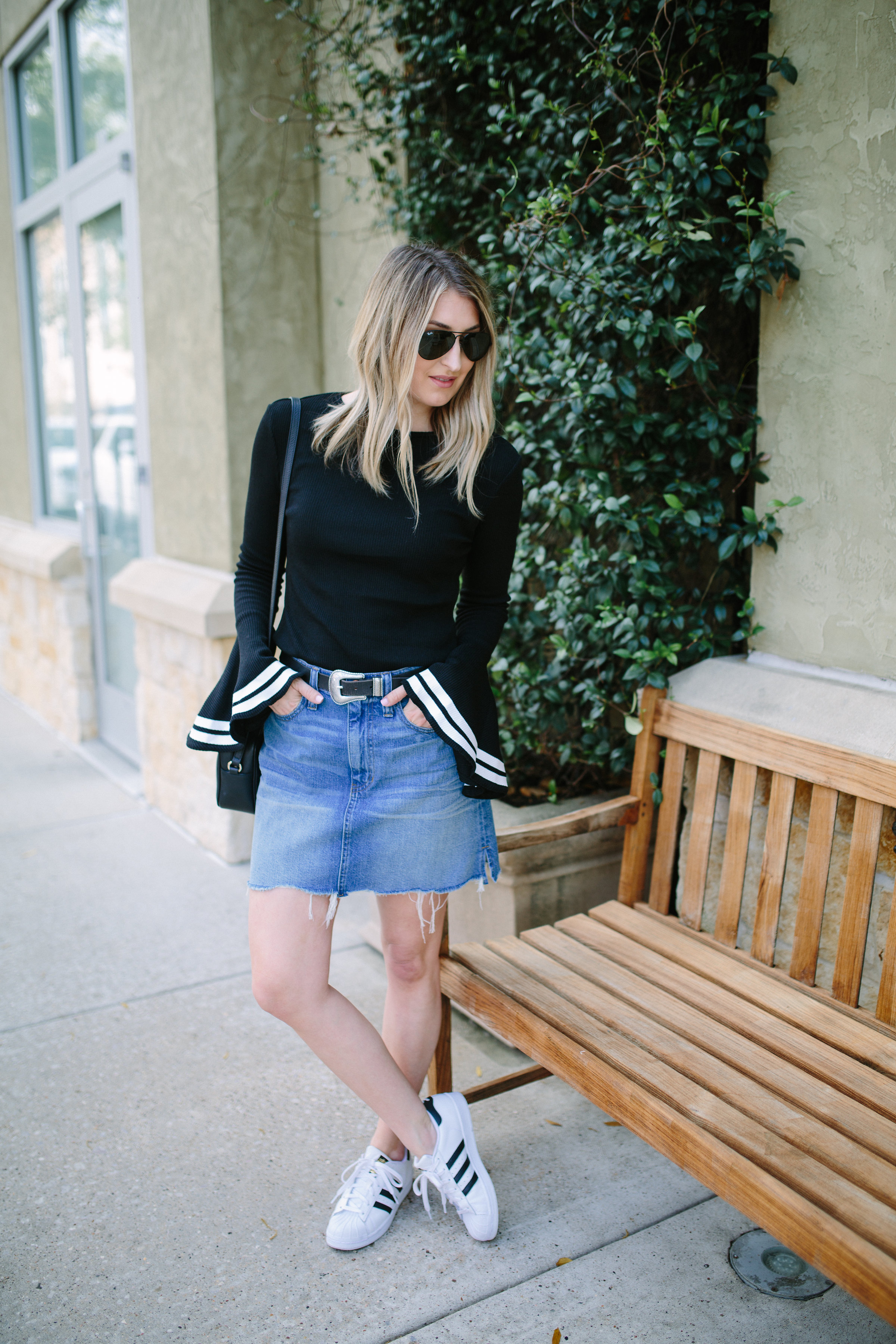 Top: SheIn / Skirt: Madewell / Sneakers: Adidas / Bag: Gucci / Sunnies: Ray-Ban / Earrings: Nordstrom