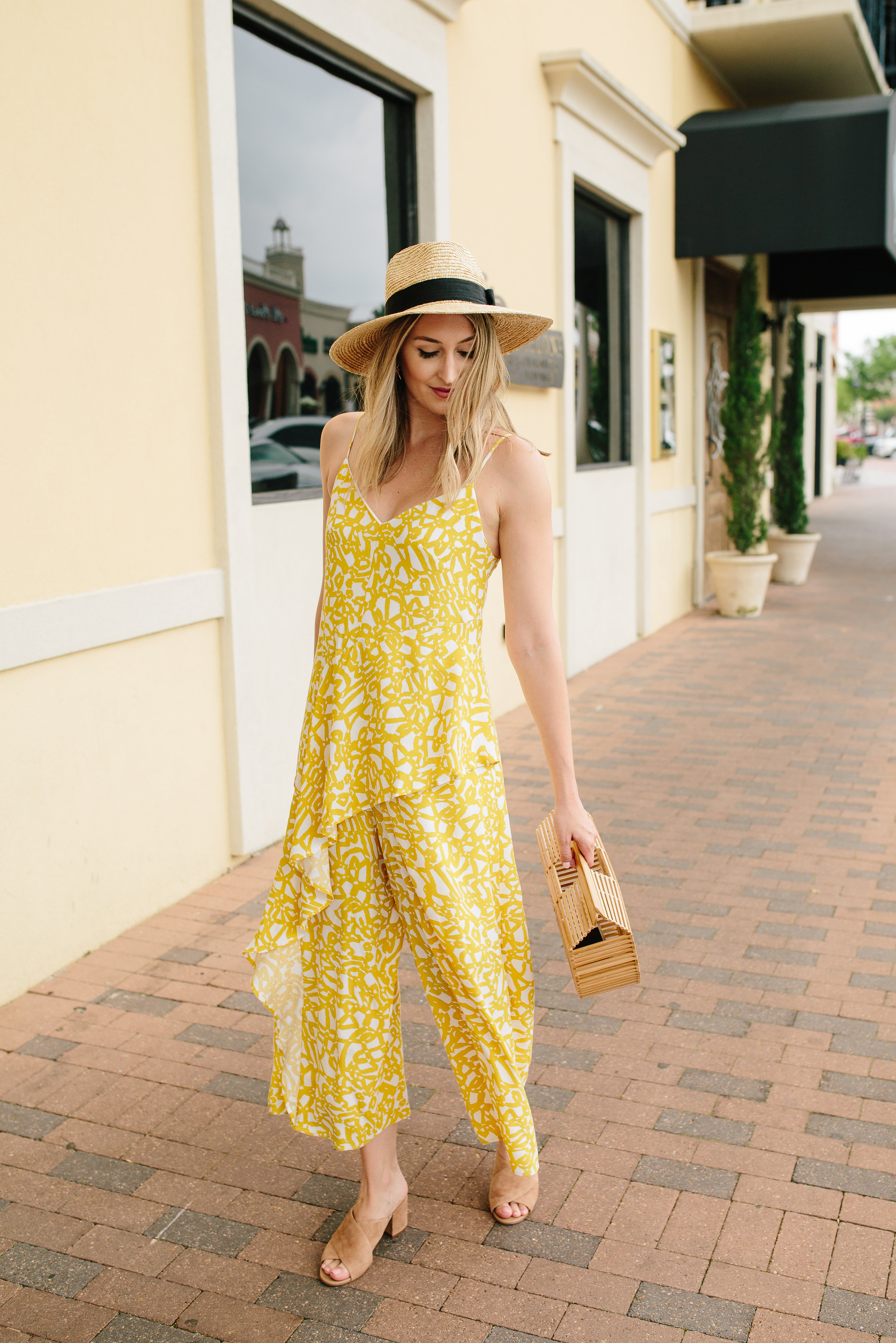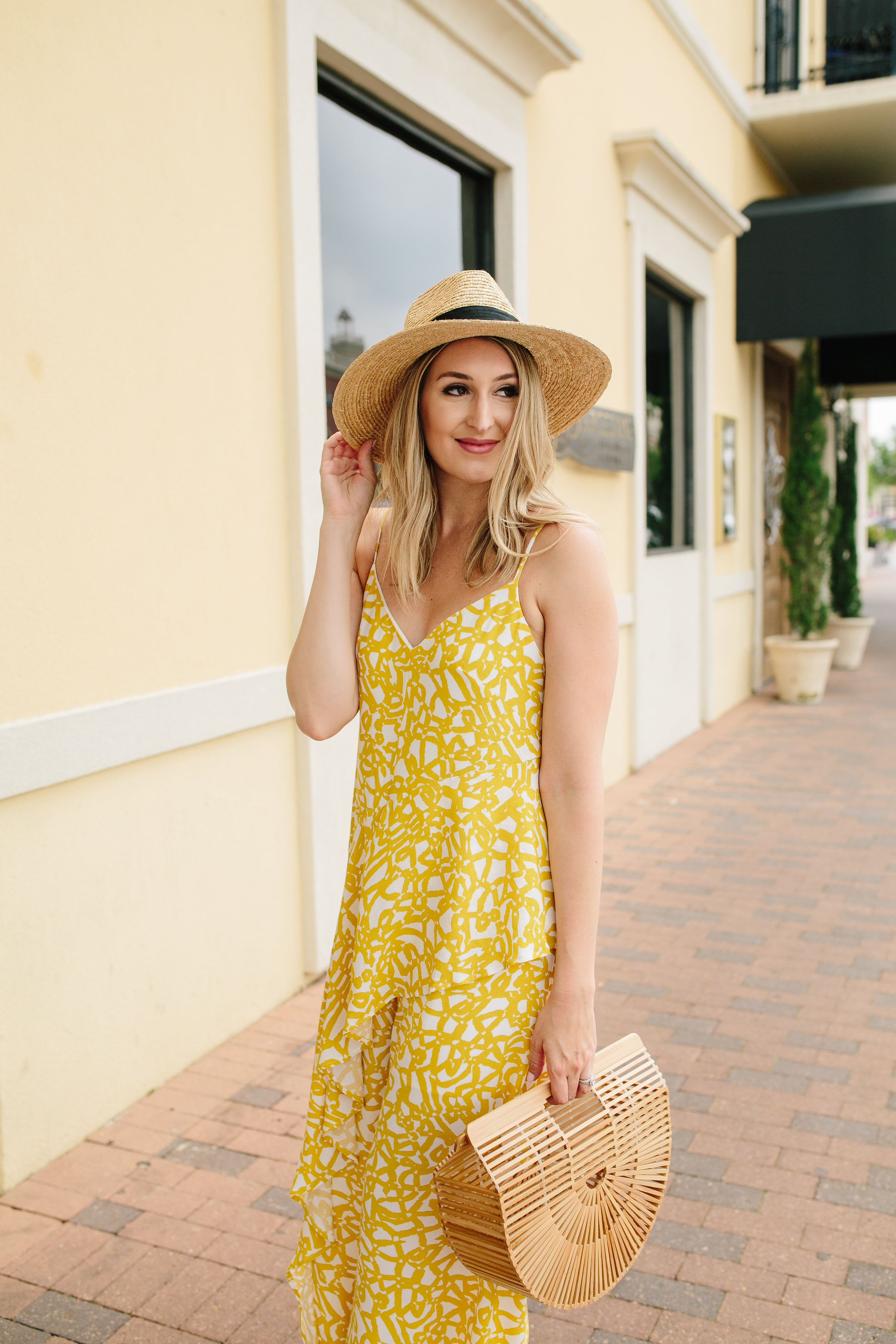 I'm pretty sure this is like favorite outfit EVER. There are so many things I love about this look, but let me start with the fact that this gorgeous jumpsuit is incredibly comfortable. You guys, it feels like I'm wearing pajamas. Seriously, if it weren't for the fact that I have to wear a strapless bra with it, there would be no room for improvement as far as comfort goes.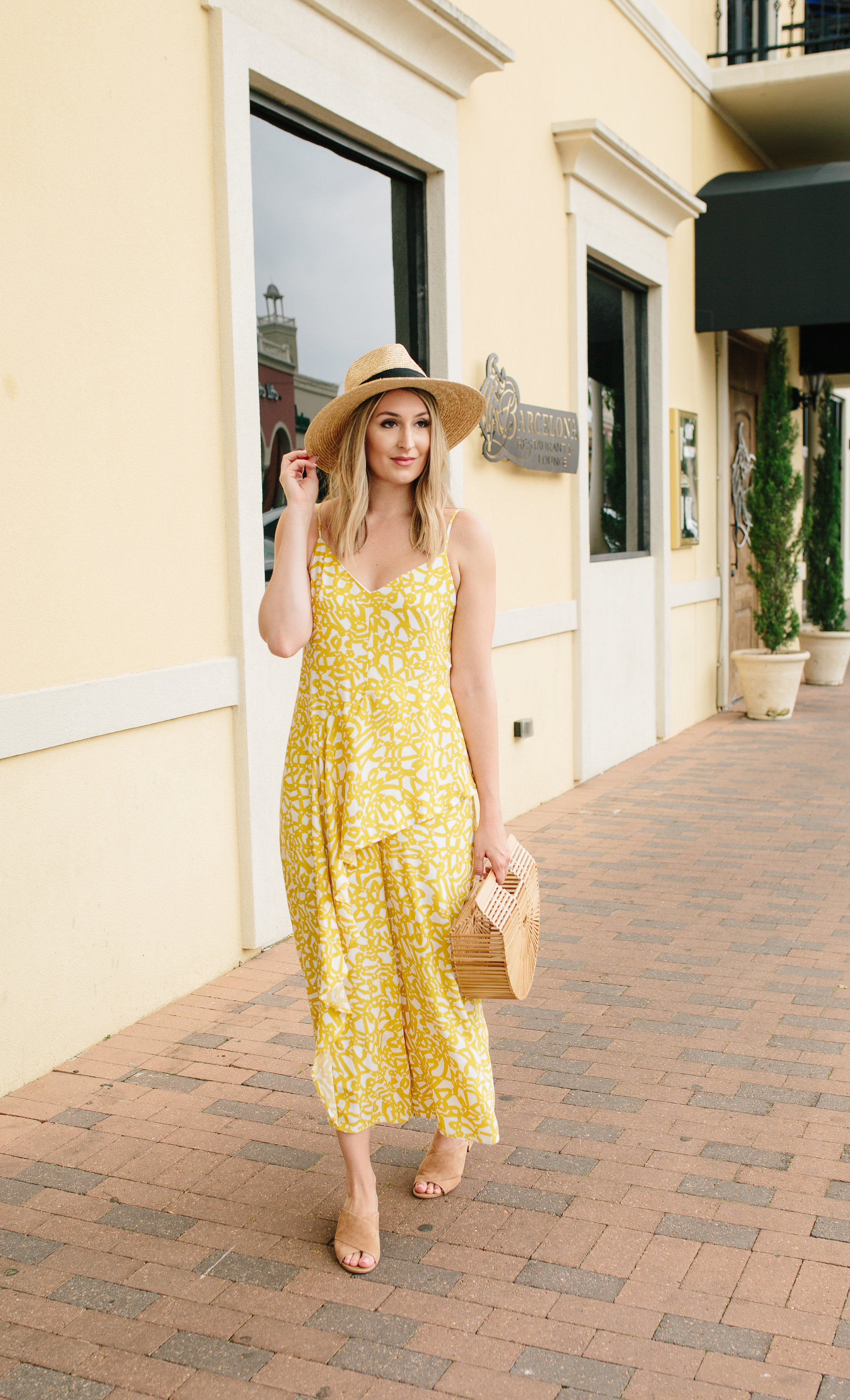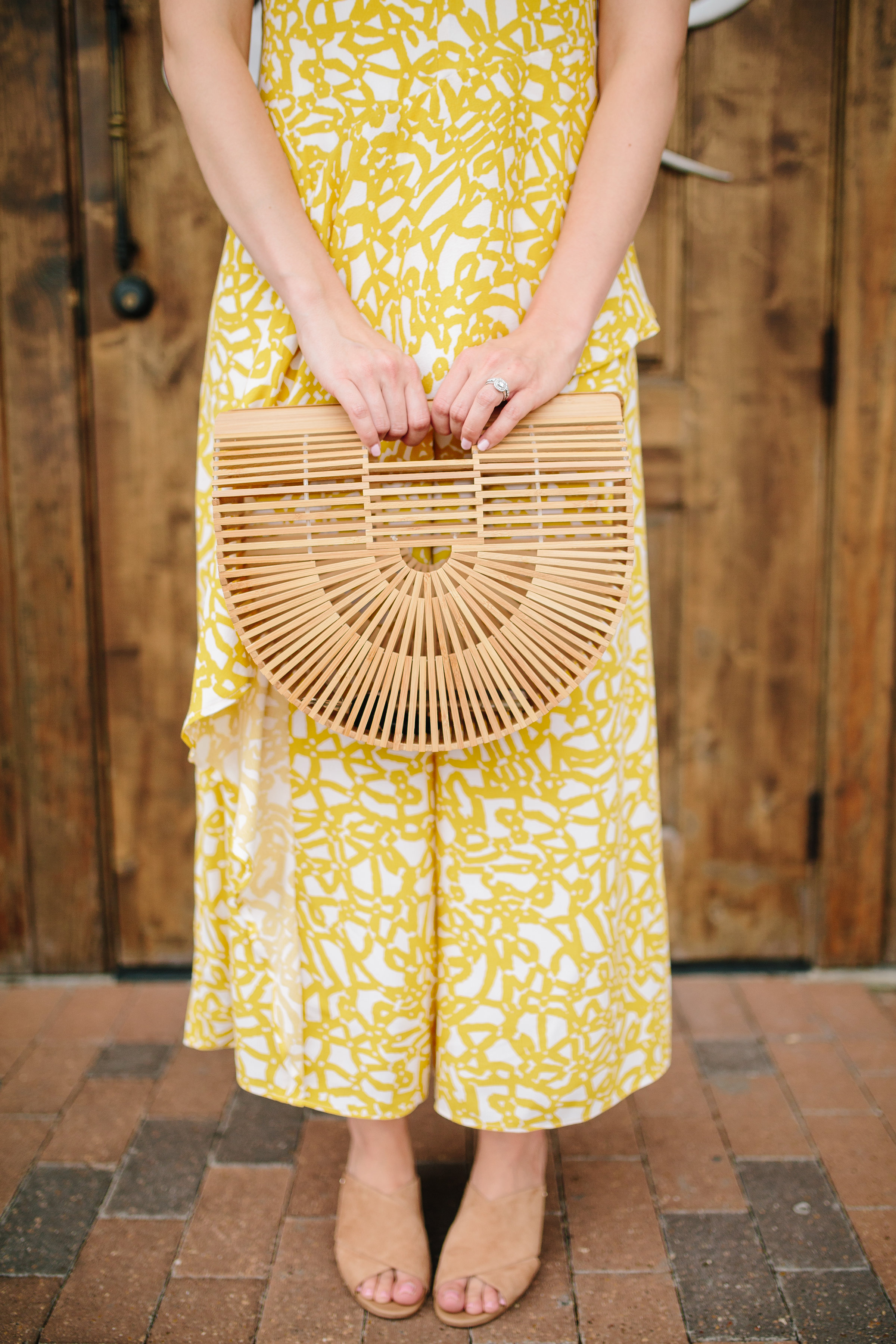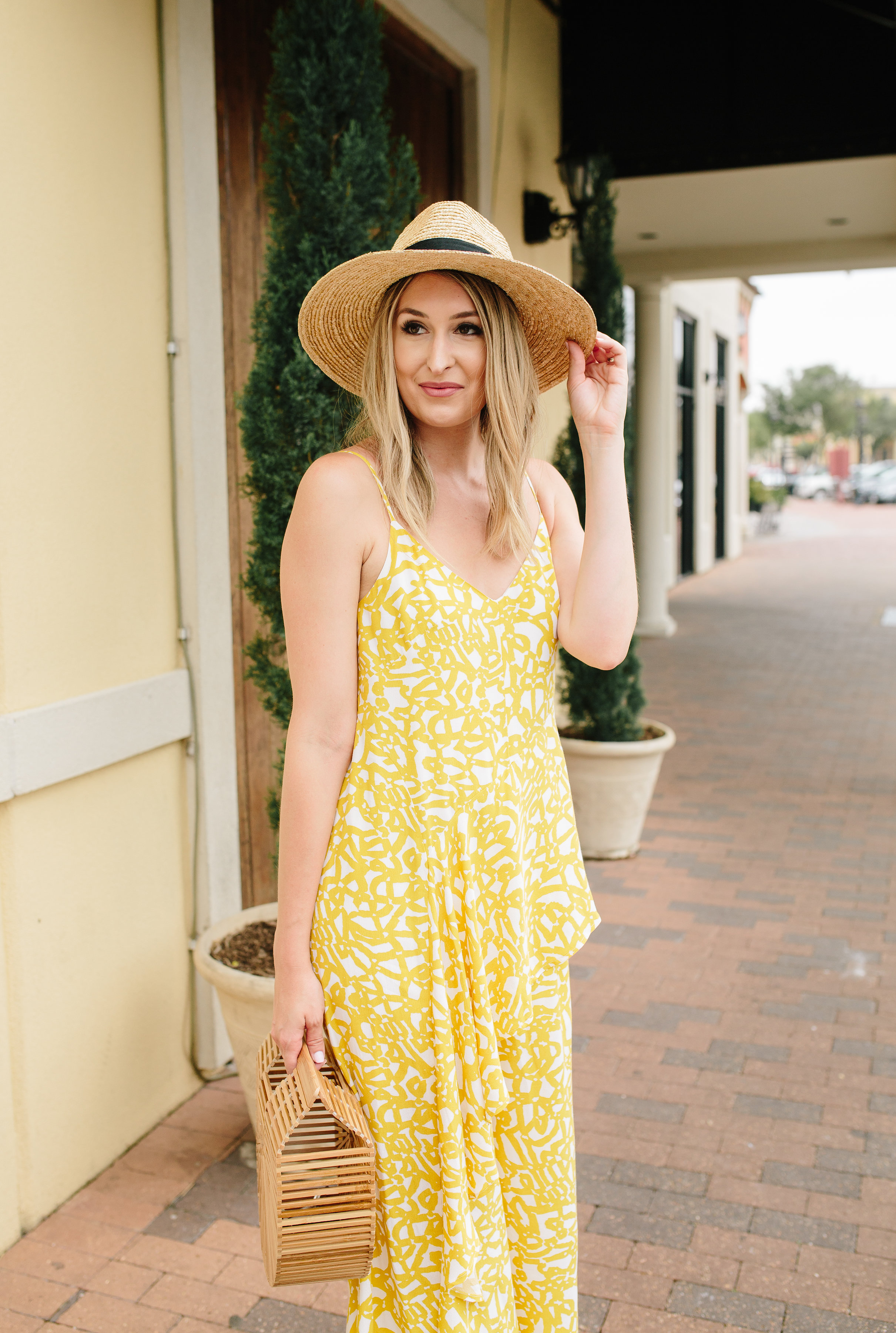 I actually spotted this jumpsuit in the window display of the Anthropologie at Rockefeller Center when my hubby and I were in NYC a few weeks ago. My husband is a saint and gave me the better half of one of our days in NYC to shop till I dropped. And he was a complete trooper through it all, not complaining once. In fact, he was actually helpful. Haha! Anyway, we headed into Anthropologie and I scoured the store to find this piece. I was even more surprised when I tried it on and LOVED it, because it was one of those pieces that I felt like could either make me look super frumpy or be really cute.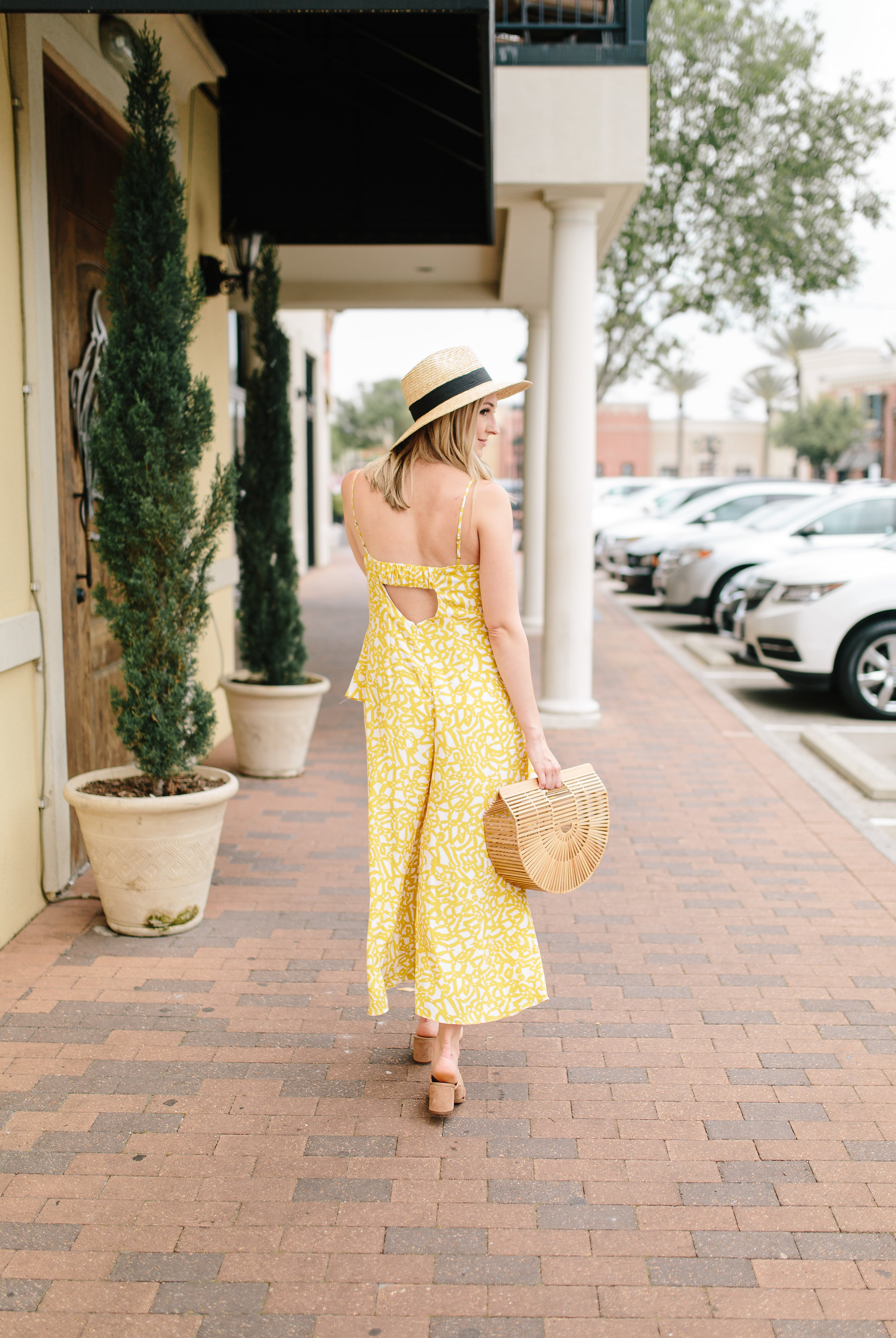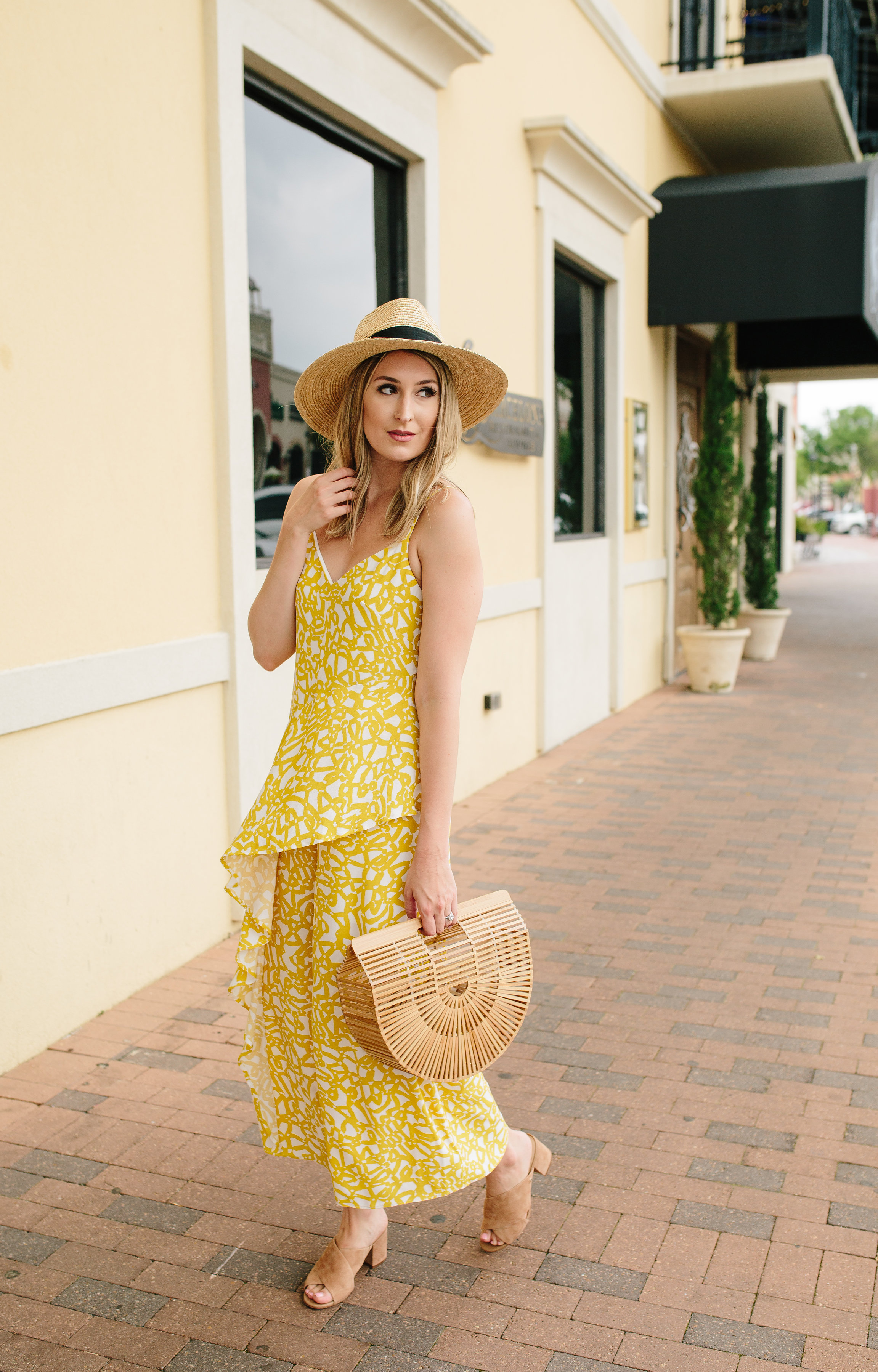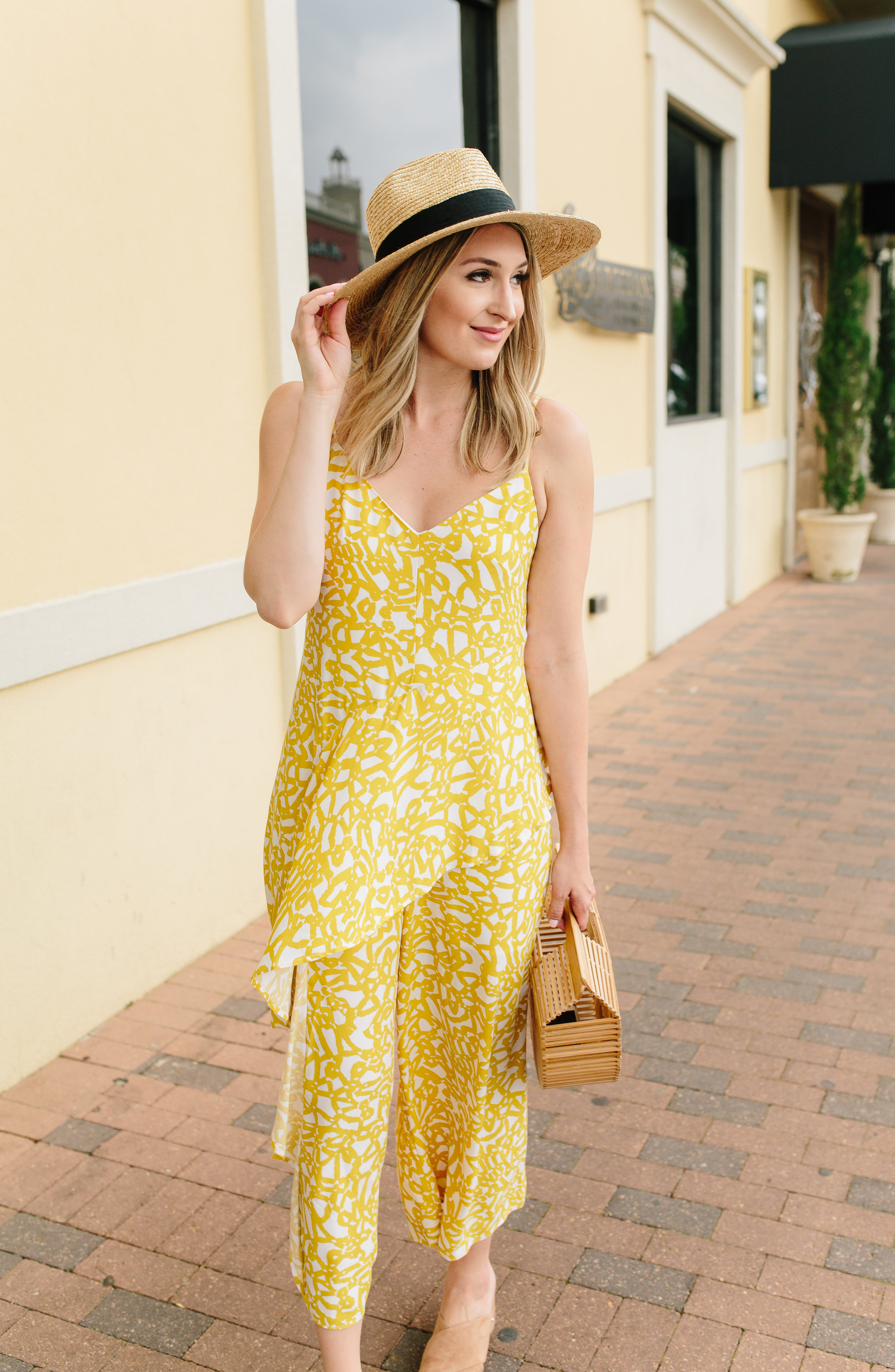 I think the key to wearing a piece like this jumpsuit is the right shoes. Mules seem to look good with just about anything, especially mules with a block heel. These Sam Edelman slides were another NYC purchase, and were perfect for this look. By the way, I think the Sam Edelman store in Soho is one of my new favorite places in the world. So many shoes, so little $$$$. Haha, but seriously, such a fun place. I can't wait until the Houston location opens up in the Galleria!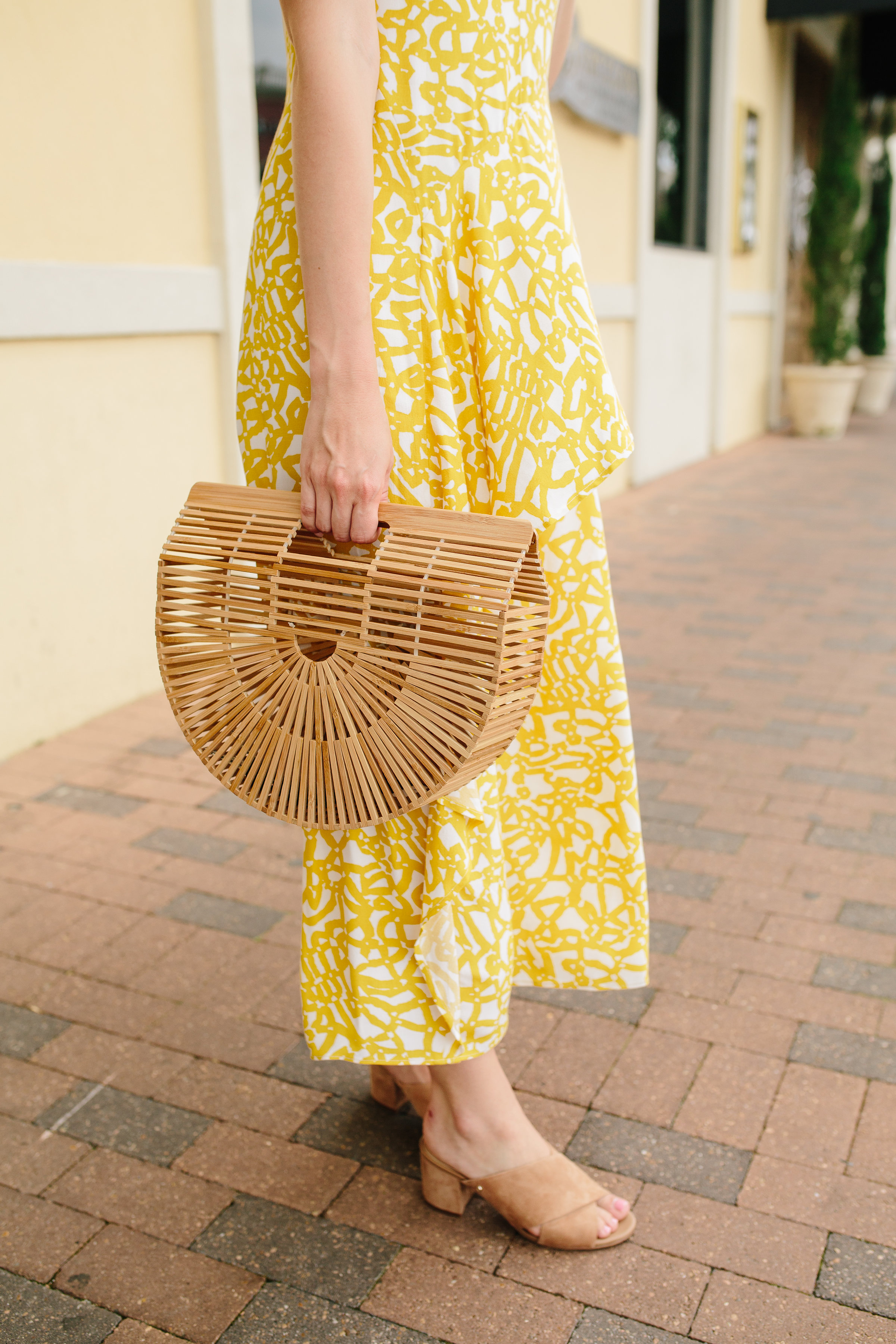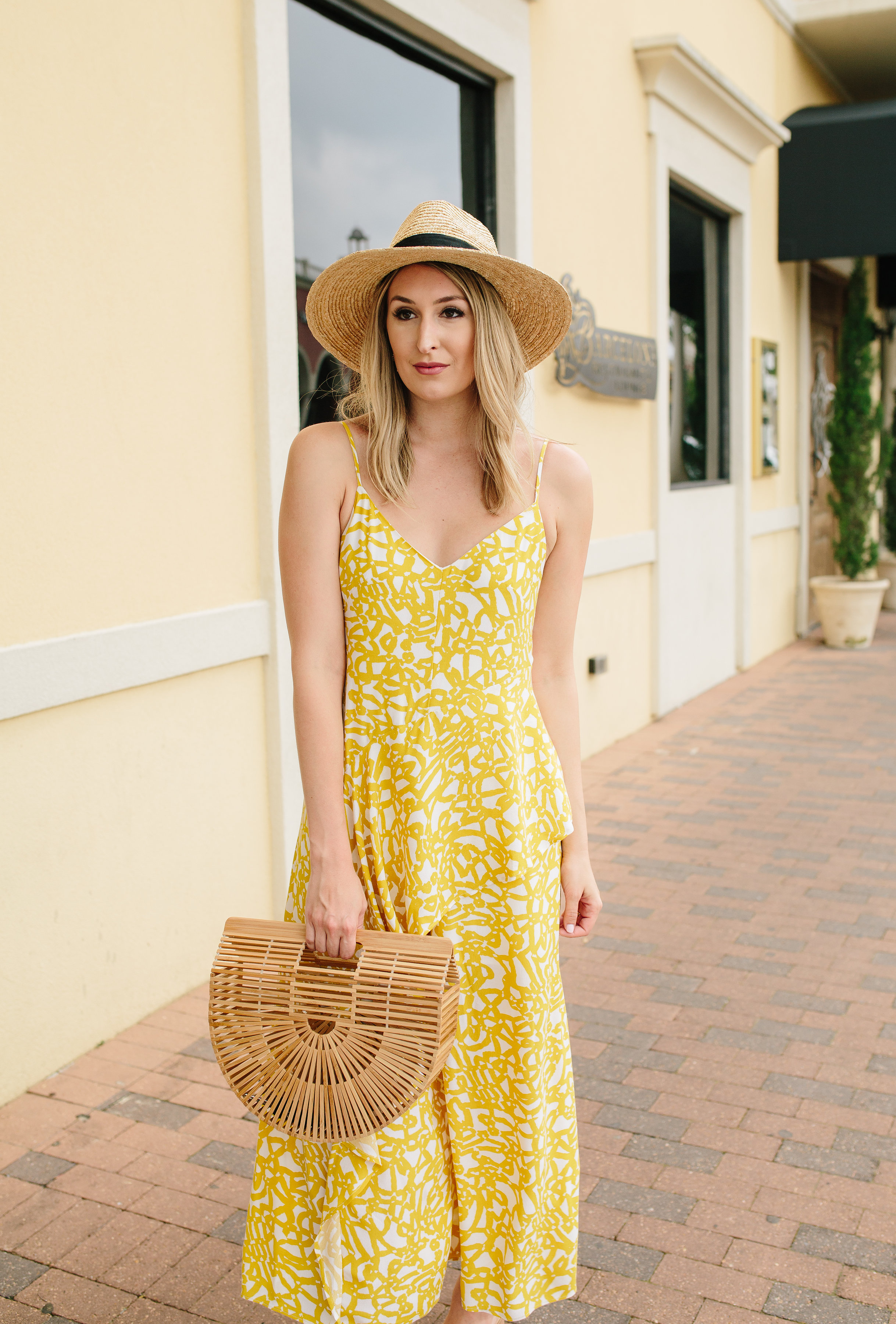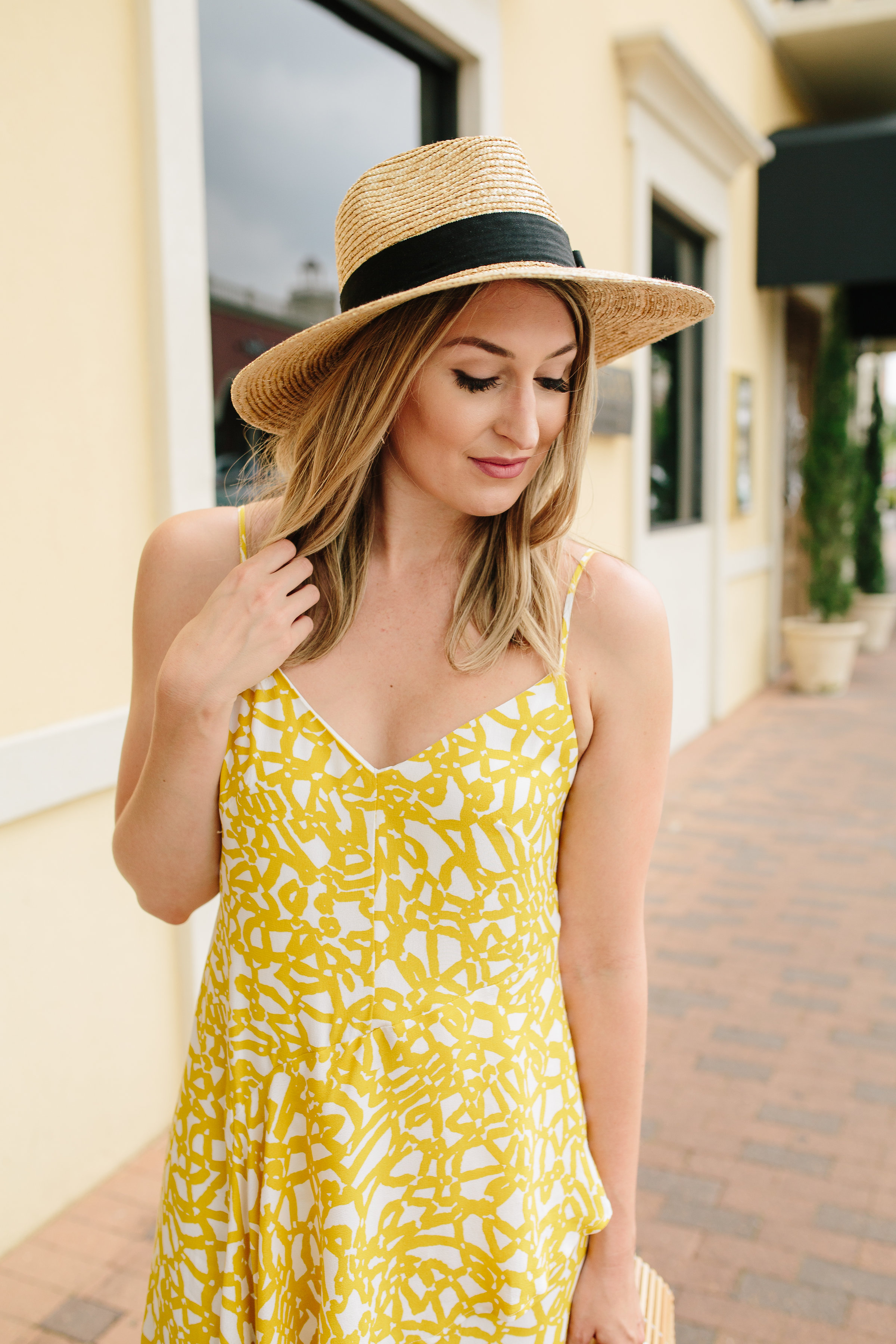 I finished off this look with a wide brim panama hat and (as you all know) my favorite handbag of the moment. I felt like both of these accessories gave it this look the laid-back feel I was going for.
xo, Loren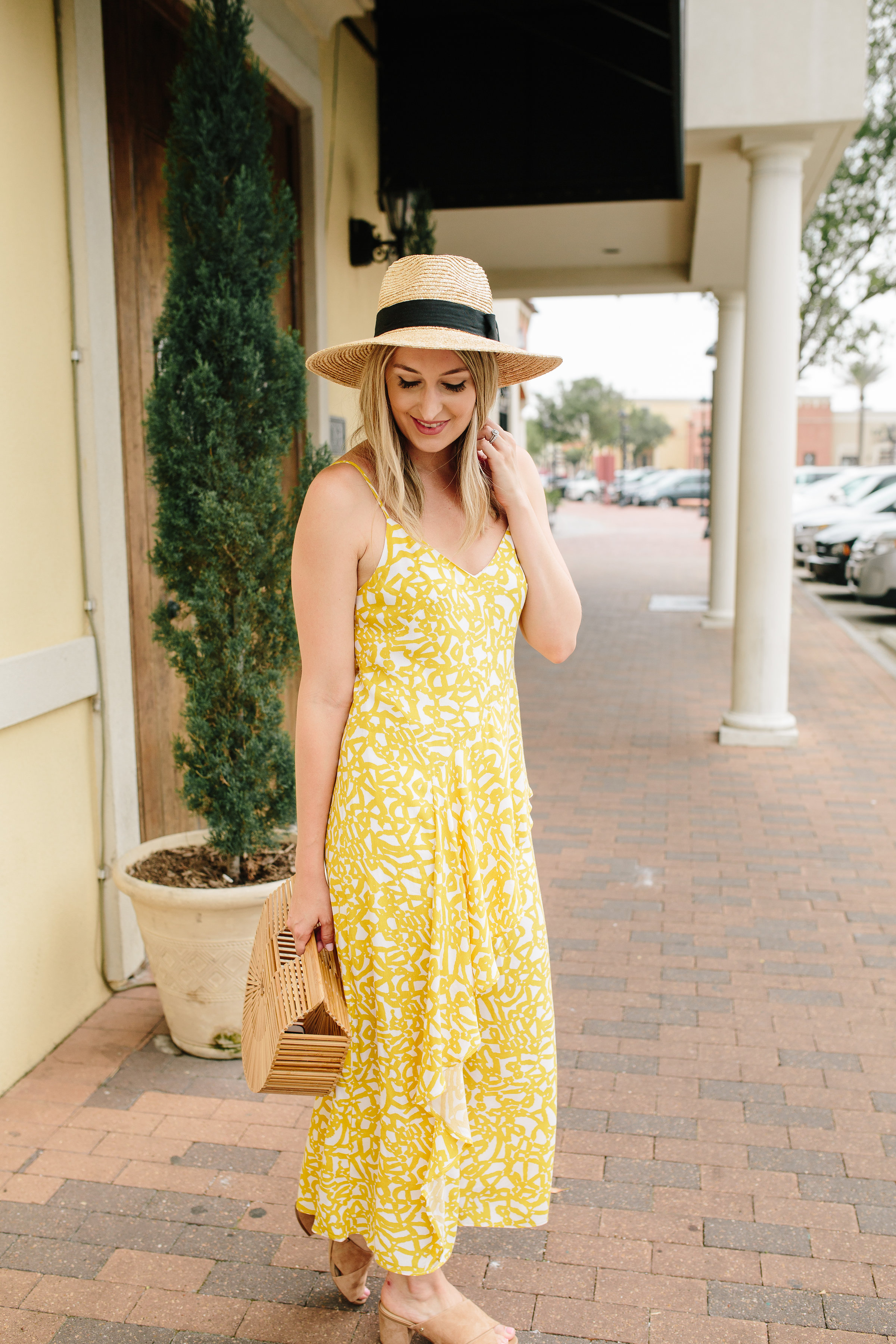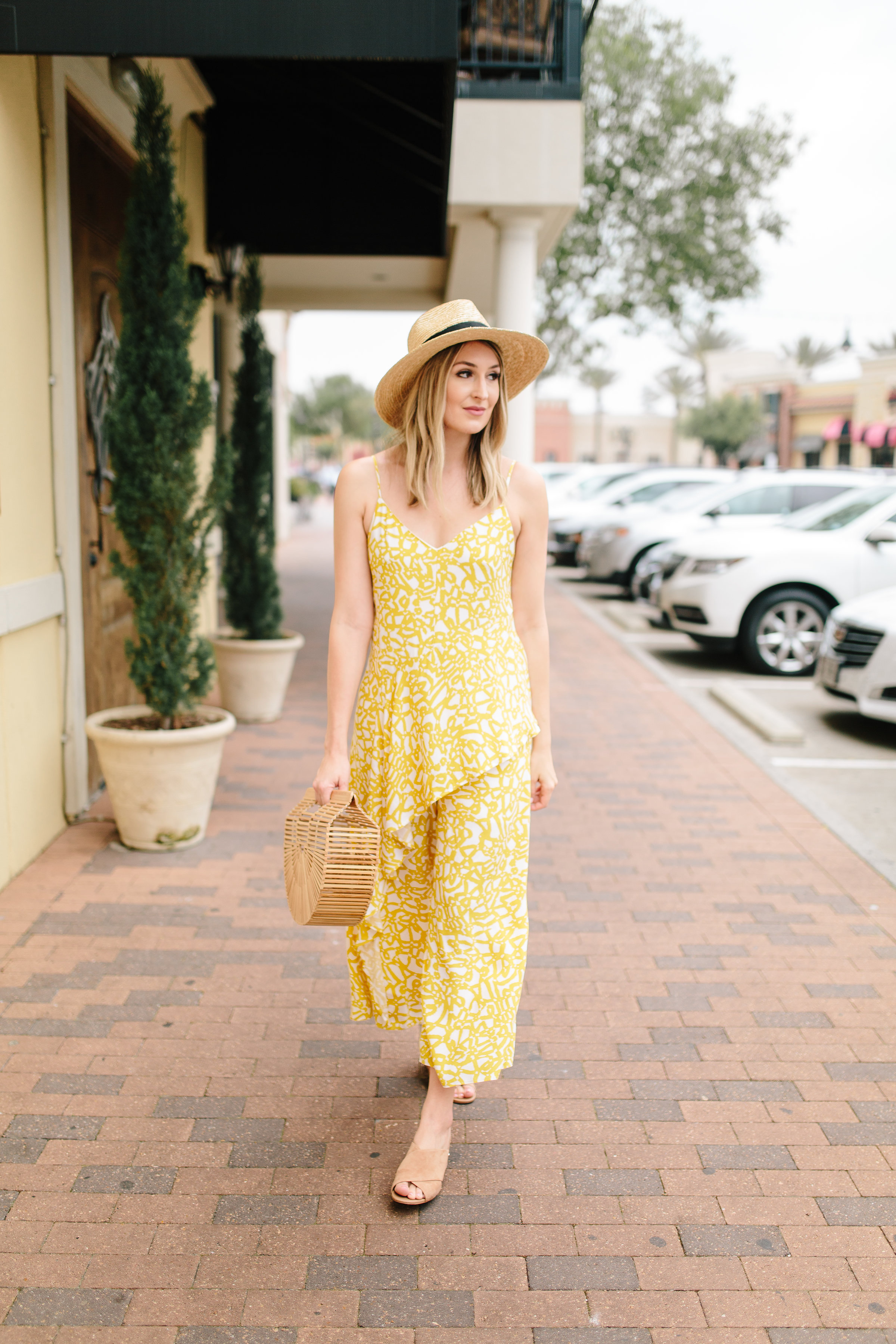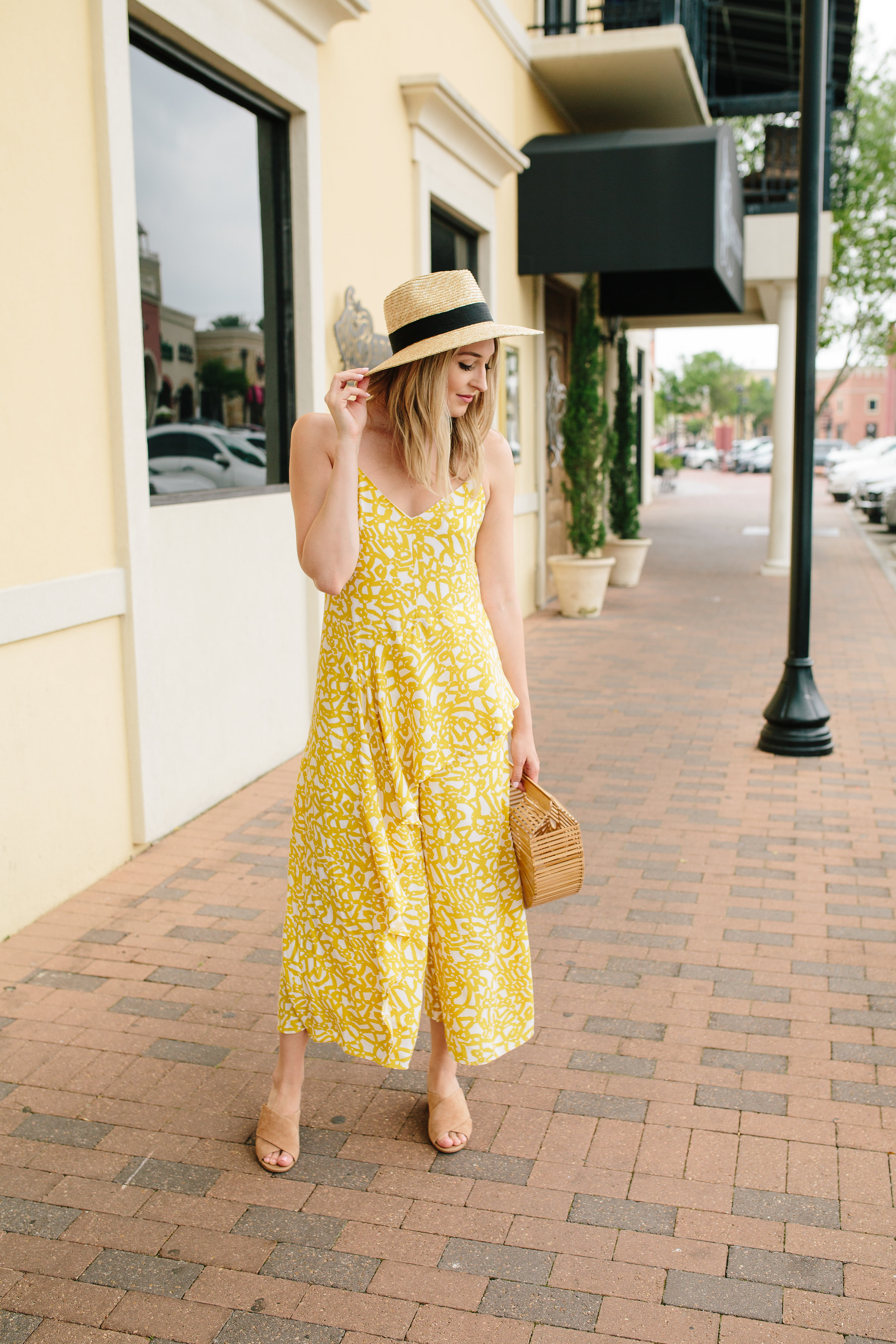 Jumpsuit: Anthropologie / Sandals: Sam Edelman / Bag: Cult Gaia / Hat: Nordstrom
Photos by: Julia Gozman Photography