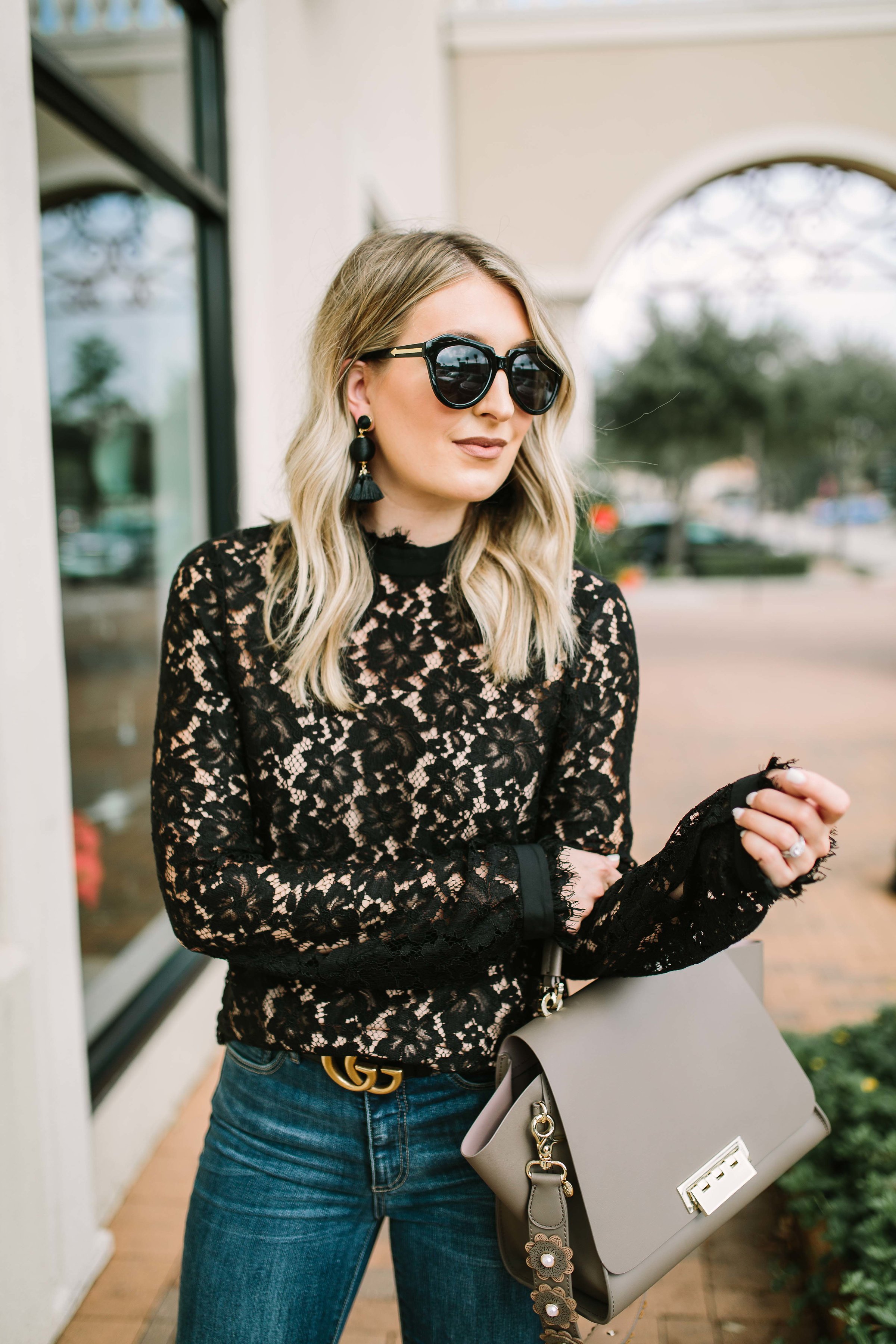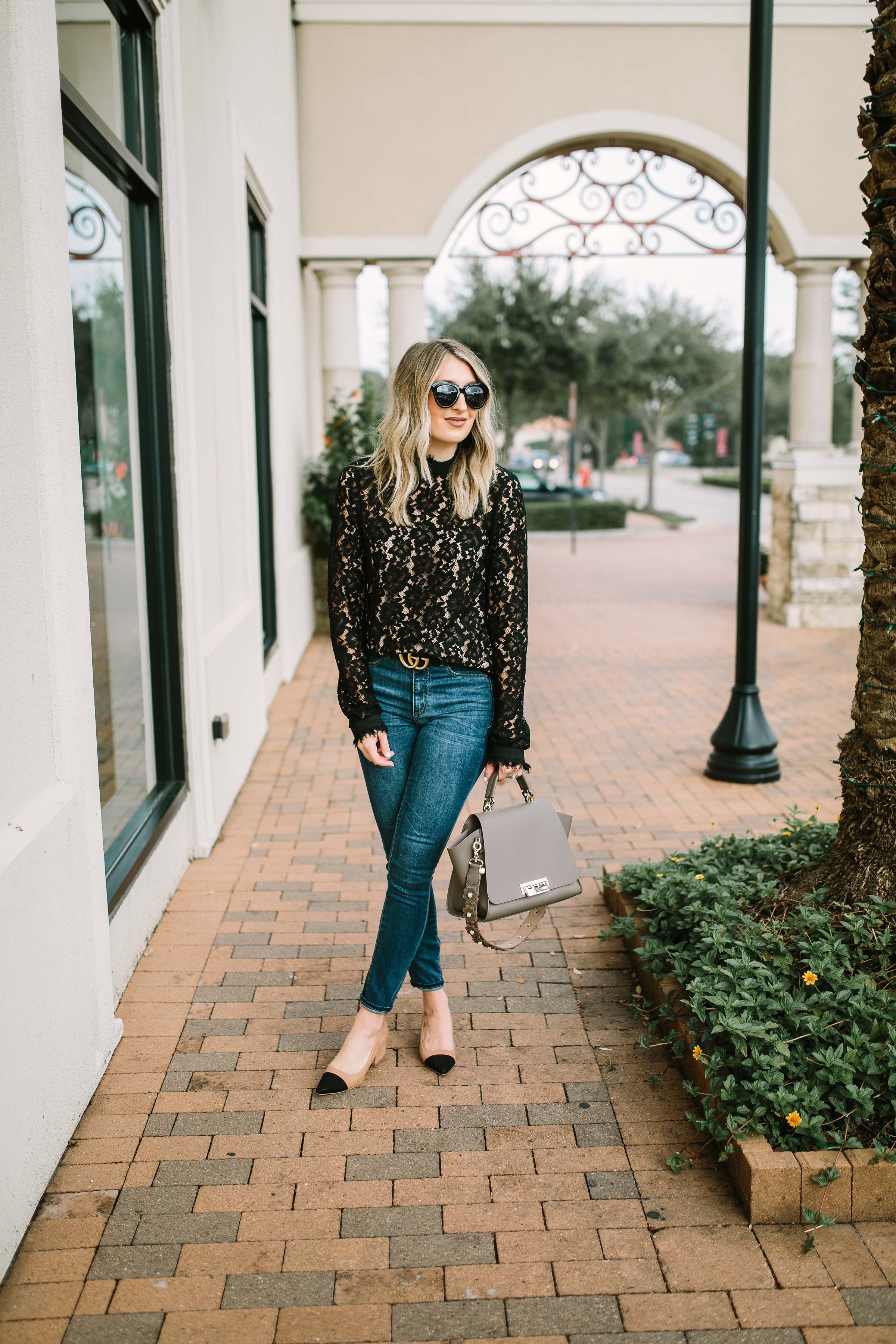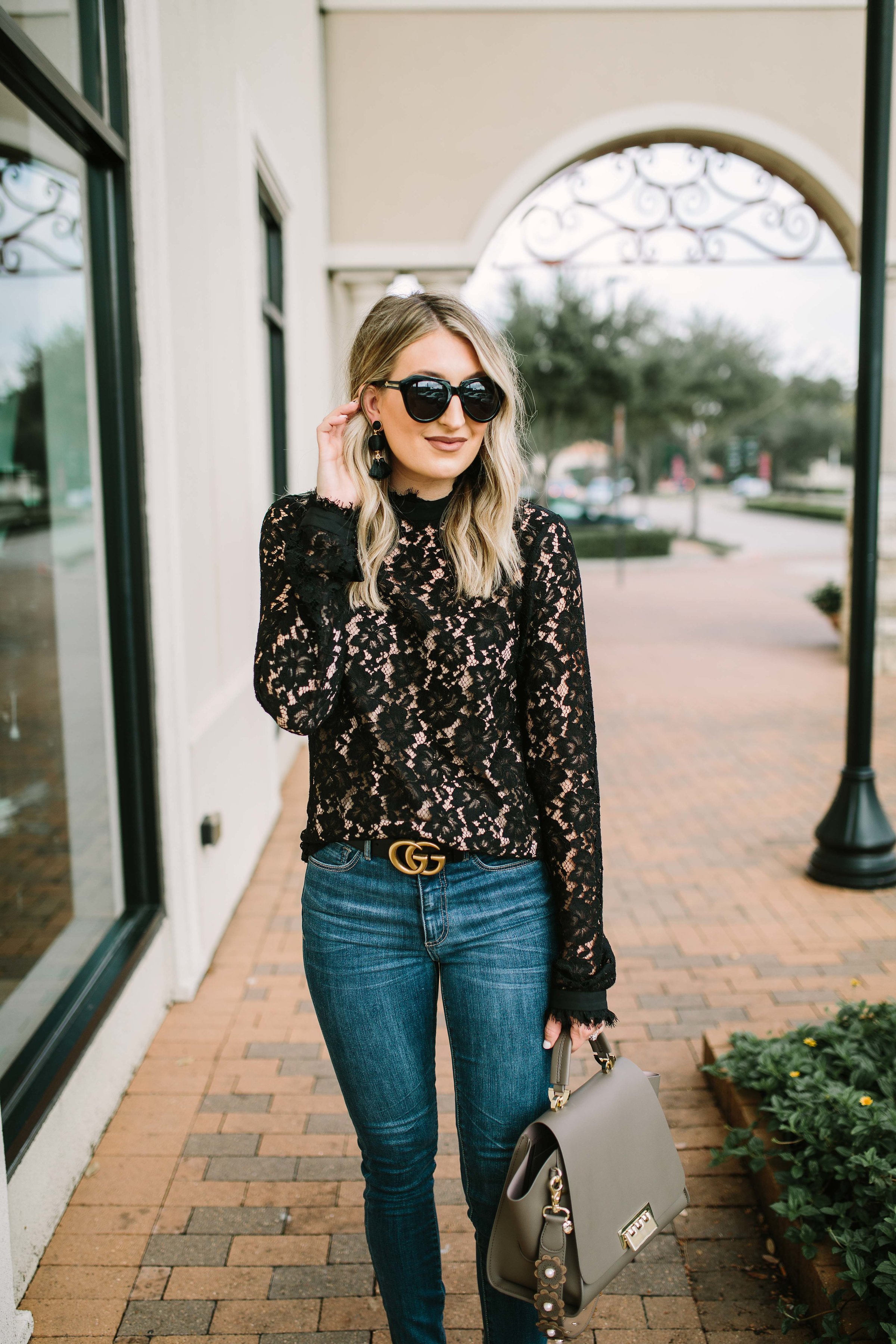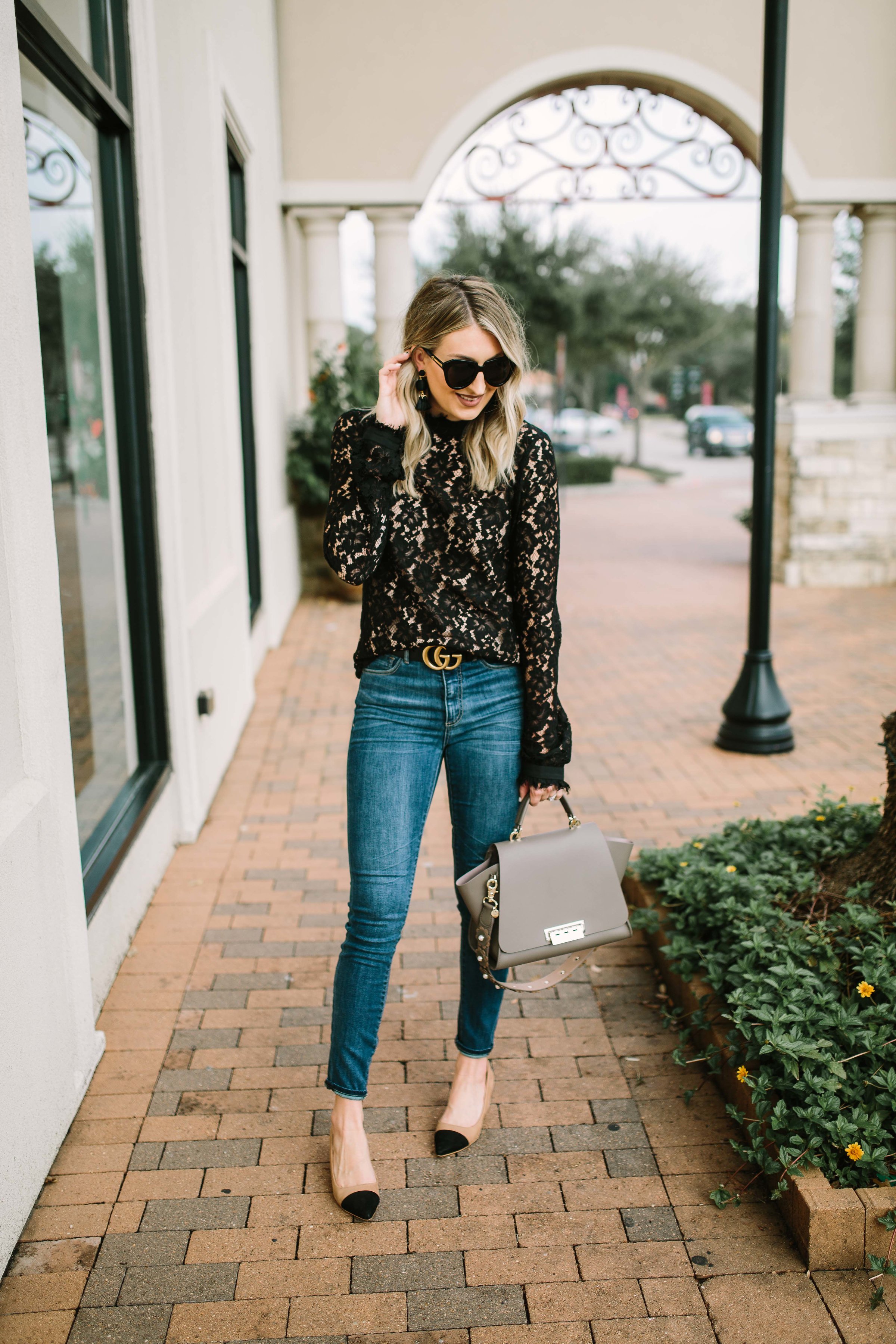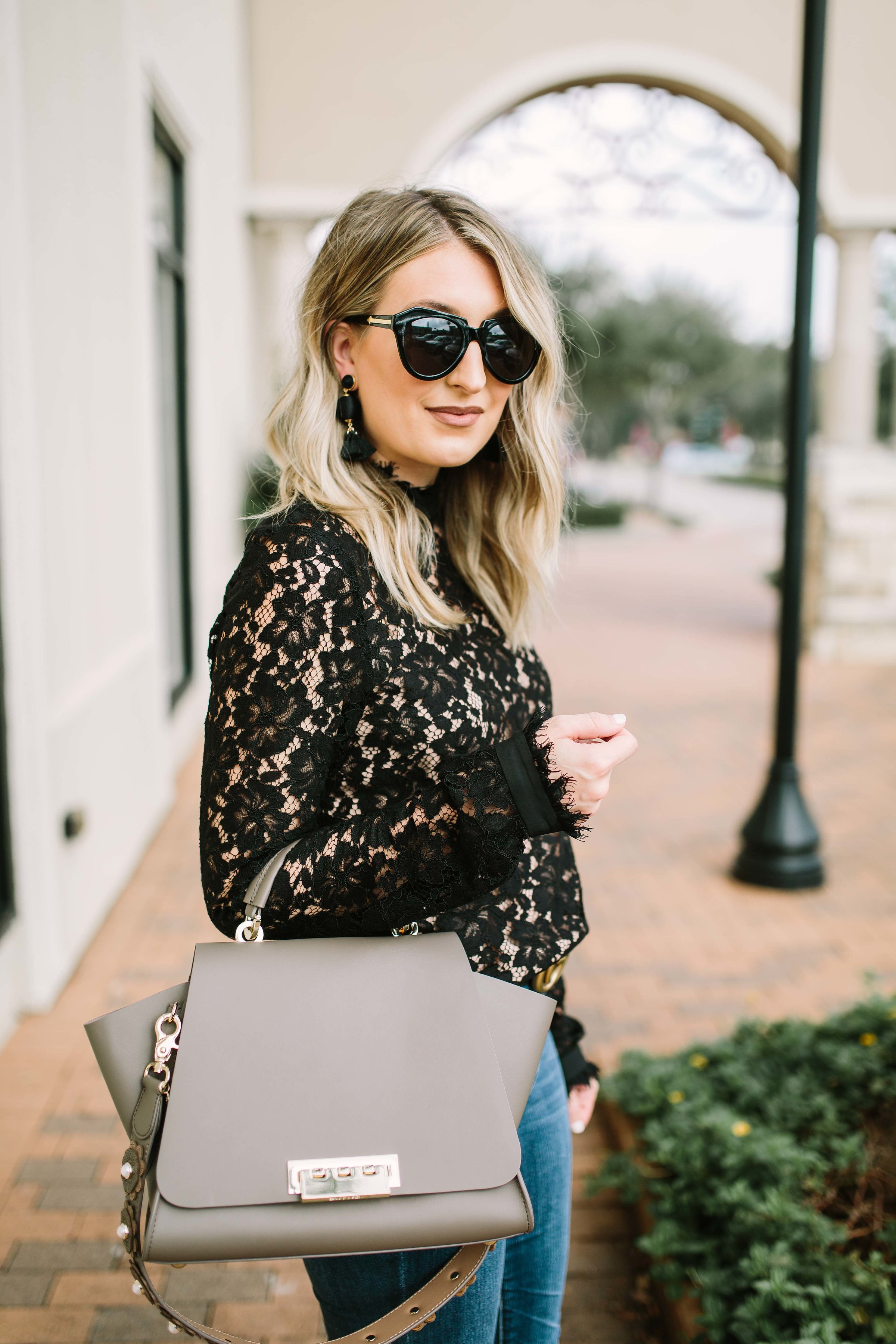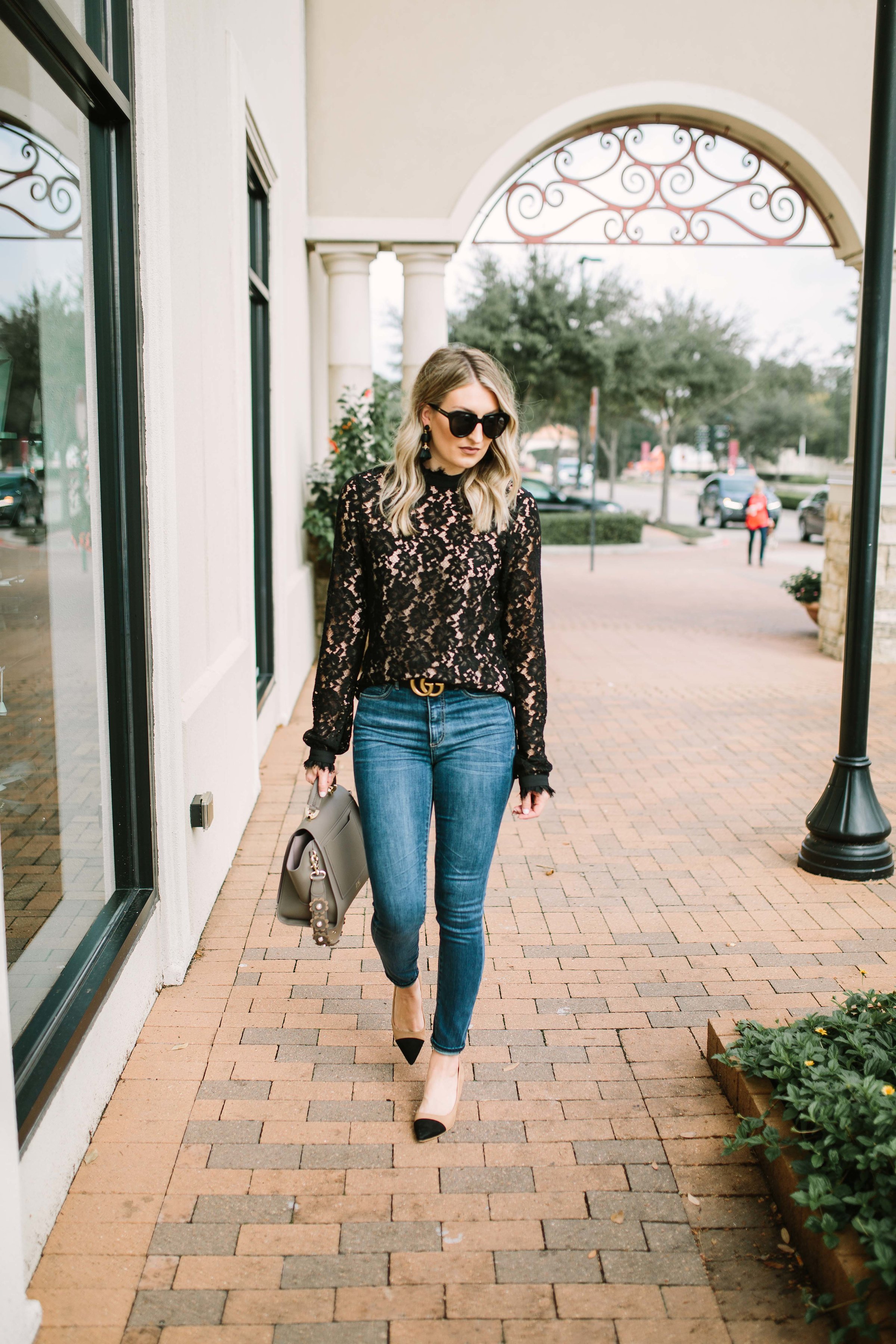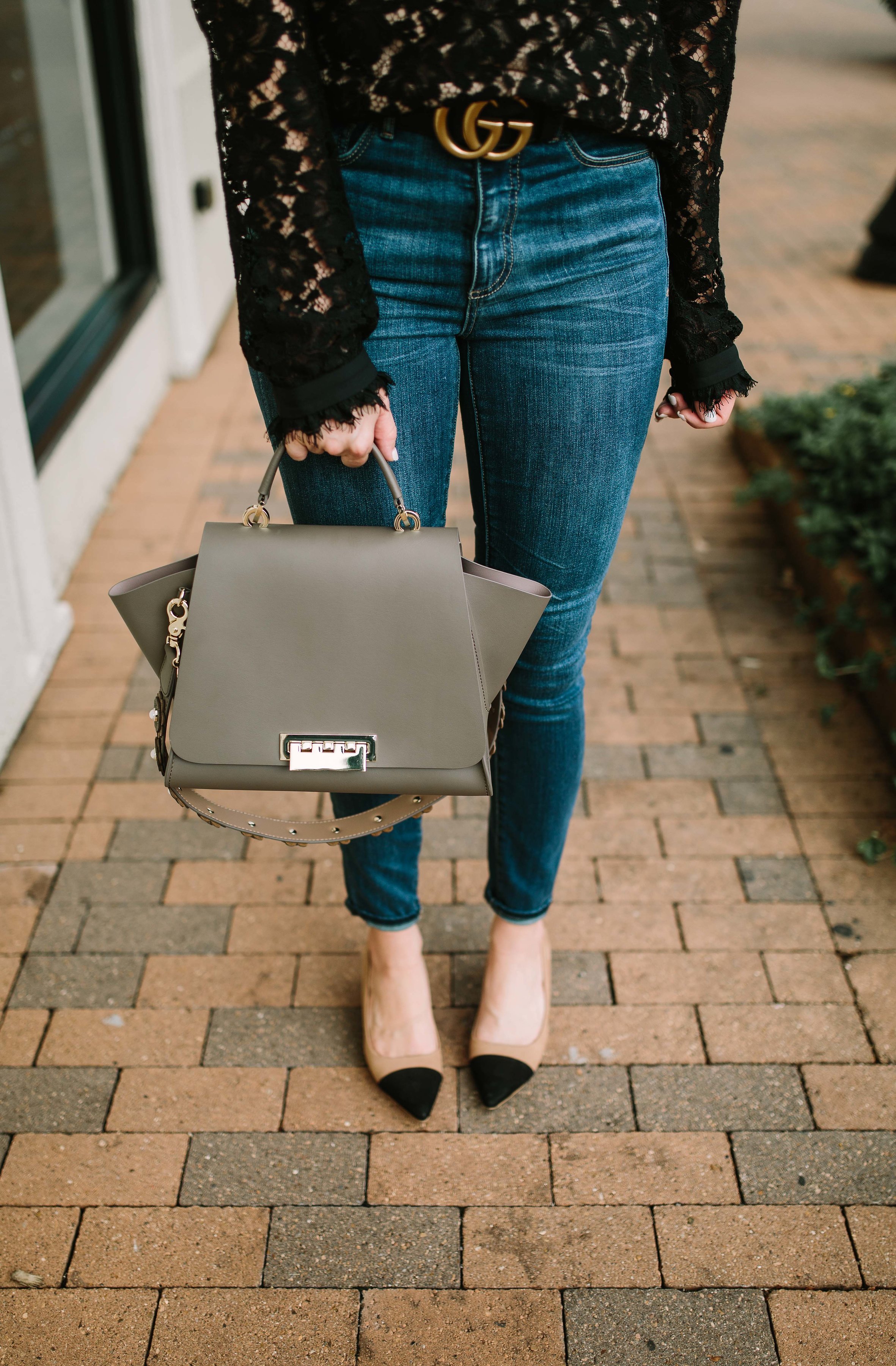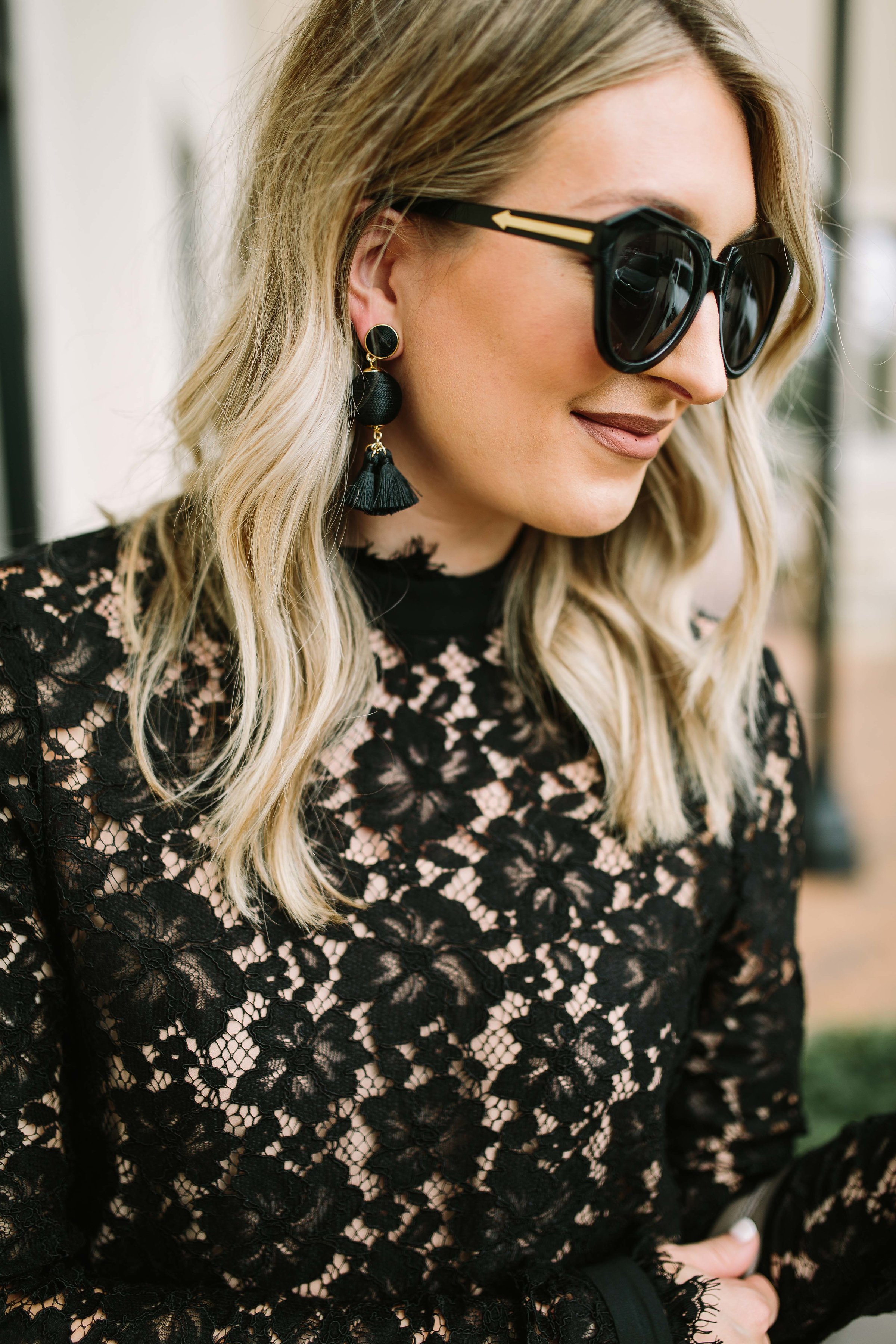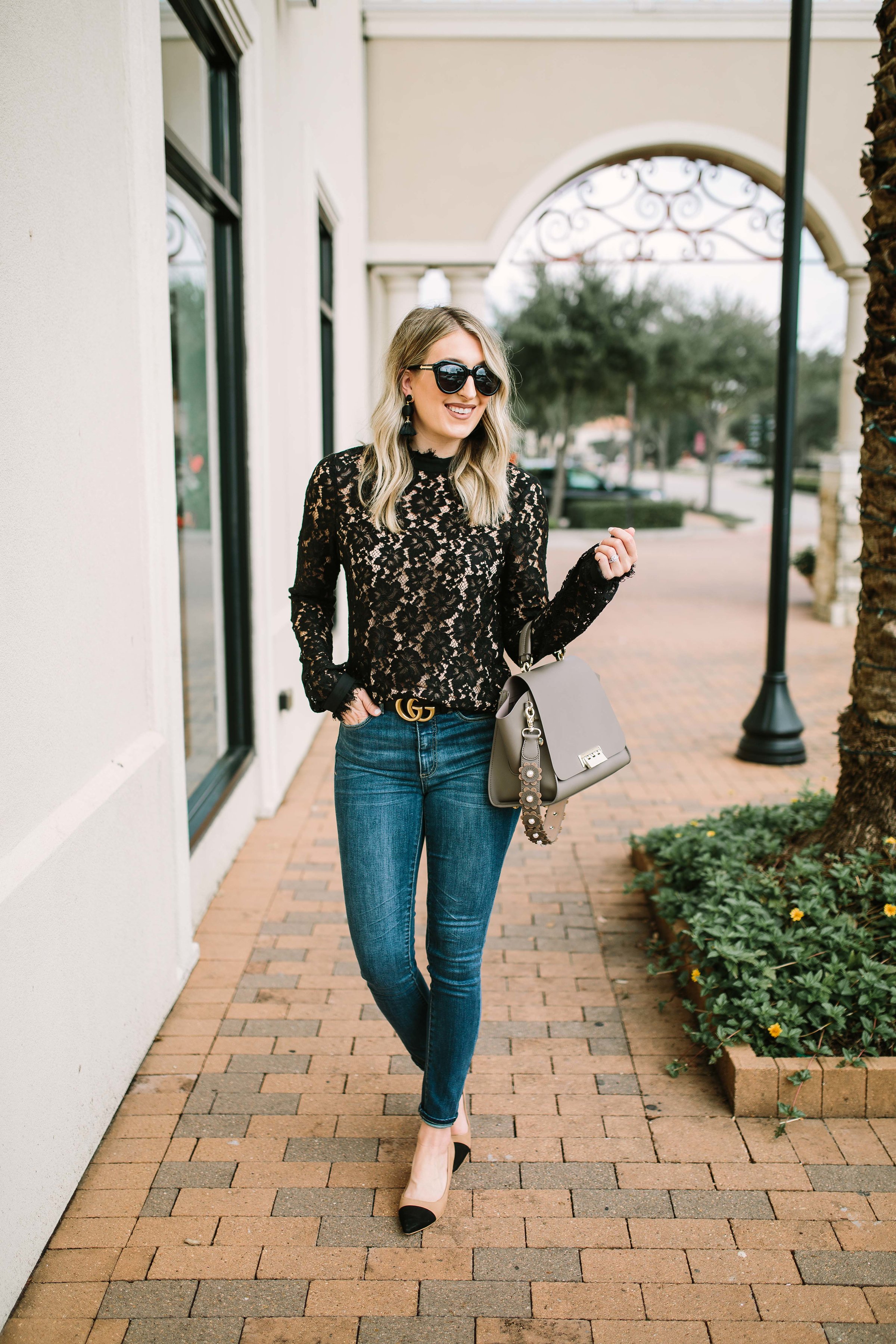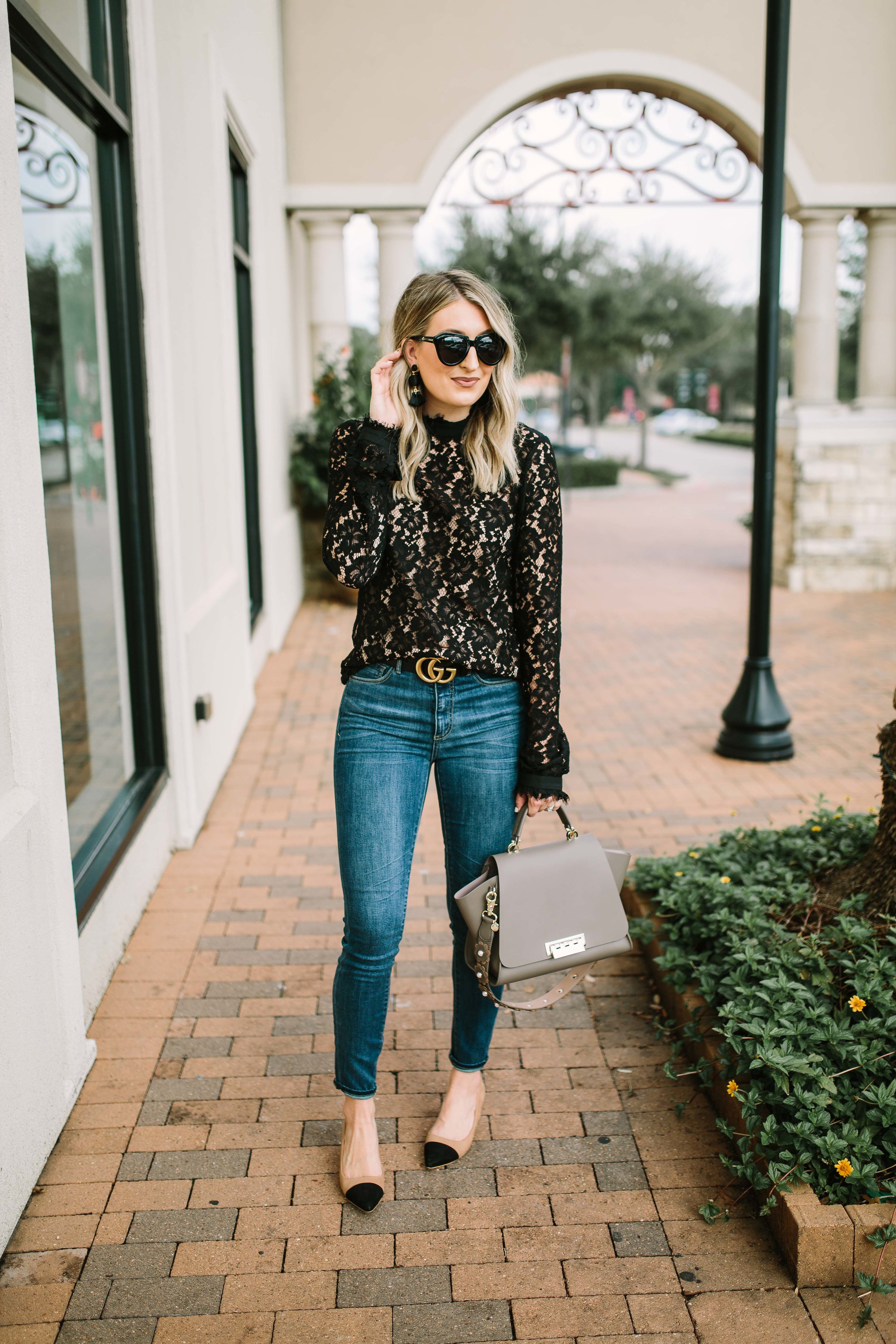 Top (also love this one) / Denim / Shoes / Bag (similar) / Belt / Sunnies / Earrings
Who's excited that it's Thanksgiving week?! I know I am! I'm ready to stuff my face with all my favorite sides (because I'm actually not all that into the turkey) and desserts, and drink all the wine haha! I am especially excited because the Sunday after Thanksgiving, we are going to Disney World! If y'all remember, last month we took a trip to Disneyland with my family, so this month we are going to Disney World with Brad's side of the family. They live near Tampa, in Clearwater, so it's just a short drive over to Orlando. I can't wait to see the park all decorated for Christmas!
Okay y'all, so I'm low-key obsessed with this lace top. I'm pretty sure Shopbop actually carried this exact same top last year, and I desperately wanted it but was too late to the game and it was sold out everywhere. I did not miss out this year though. Of course, now I think it is sold out (don't worry, I've linked a bunch of similar options), but I just kind of want to wear it every day! I love that the sleeves are actually long on me (most aren't) and I think the mock neck is so classy and universally flattering.
I'm thinking I may take this top with me this week for dinner at a fancy steakhouse in Tampa, but wear it with black jeans instead of denim. But I love these jeans because the rise is super high and they are perfect for pairing with tops I want to tuck in.
Okay and can we talk about these shoes for a second?! I am obsessed with these. They are the perfect heel height to wear all day, they can be dressed up or down, and they are so chic and classic AND they are affordable. I just love them!
Y'all be sure to stay tuned on my blog throughout the week because I'll be posting all the deals I can for Black Friday and Cyber Monday!
xo, Loren