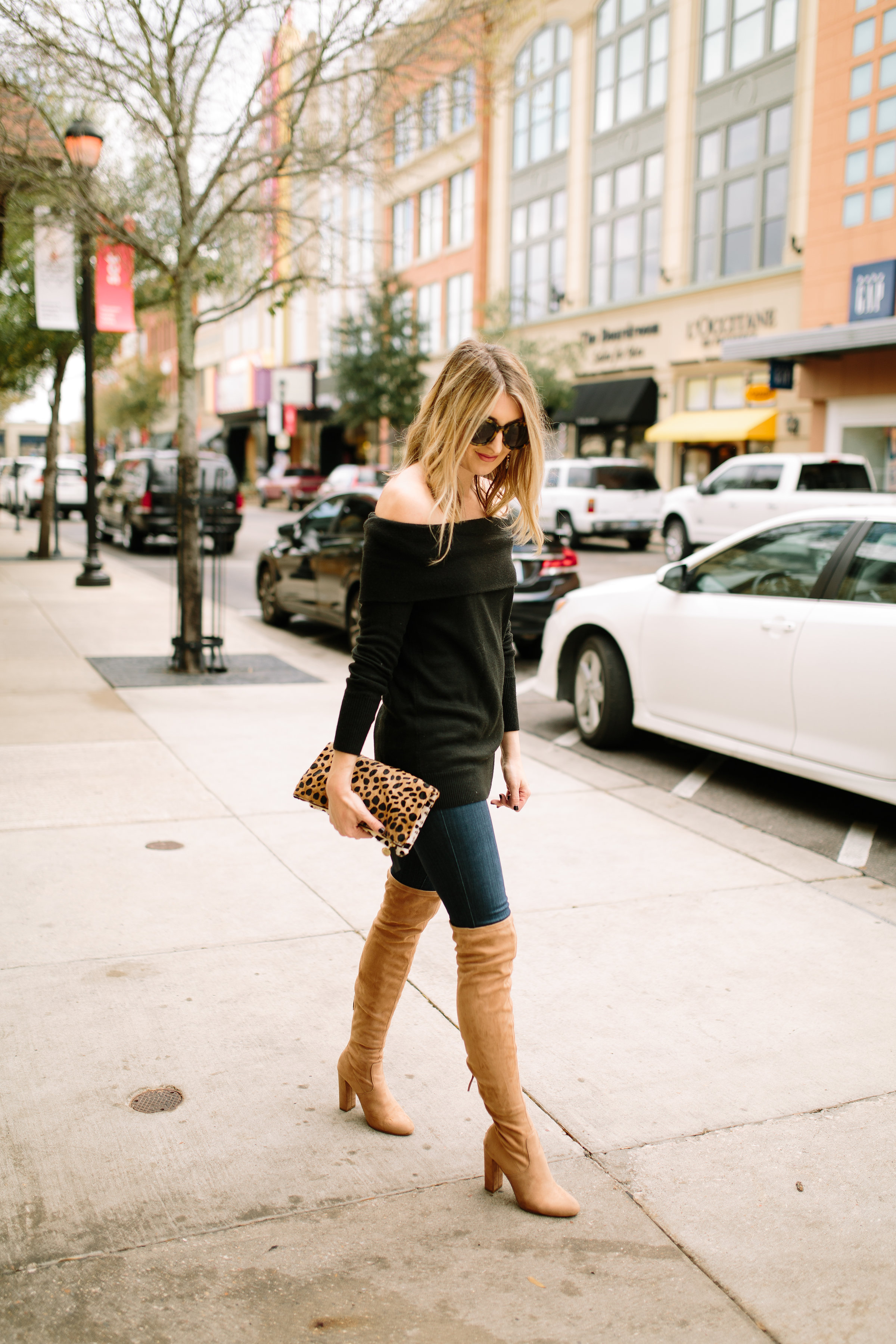 So my husband, Brad, and I get date night every other week, courtesy of my parents. They take my kids overnight one night every other week so they can spend some time with them (without us) and so Brad and I can go out together without the kids. This has become something we really look forward to. Most of the time we end up eating at pretty casual places, but nonetheless, it's always a good reason for me to wear an outfit that I probably wouldn't wear if I had my kids with me.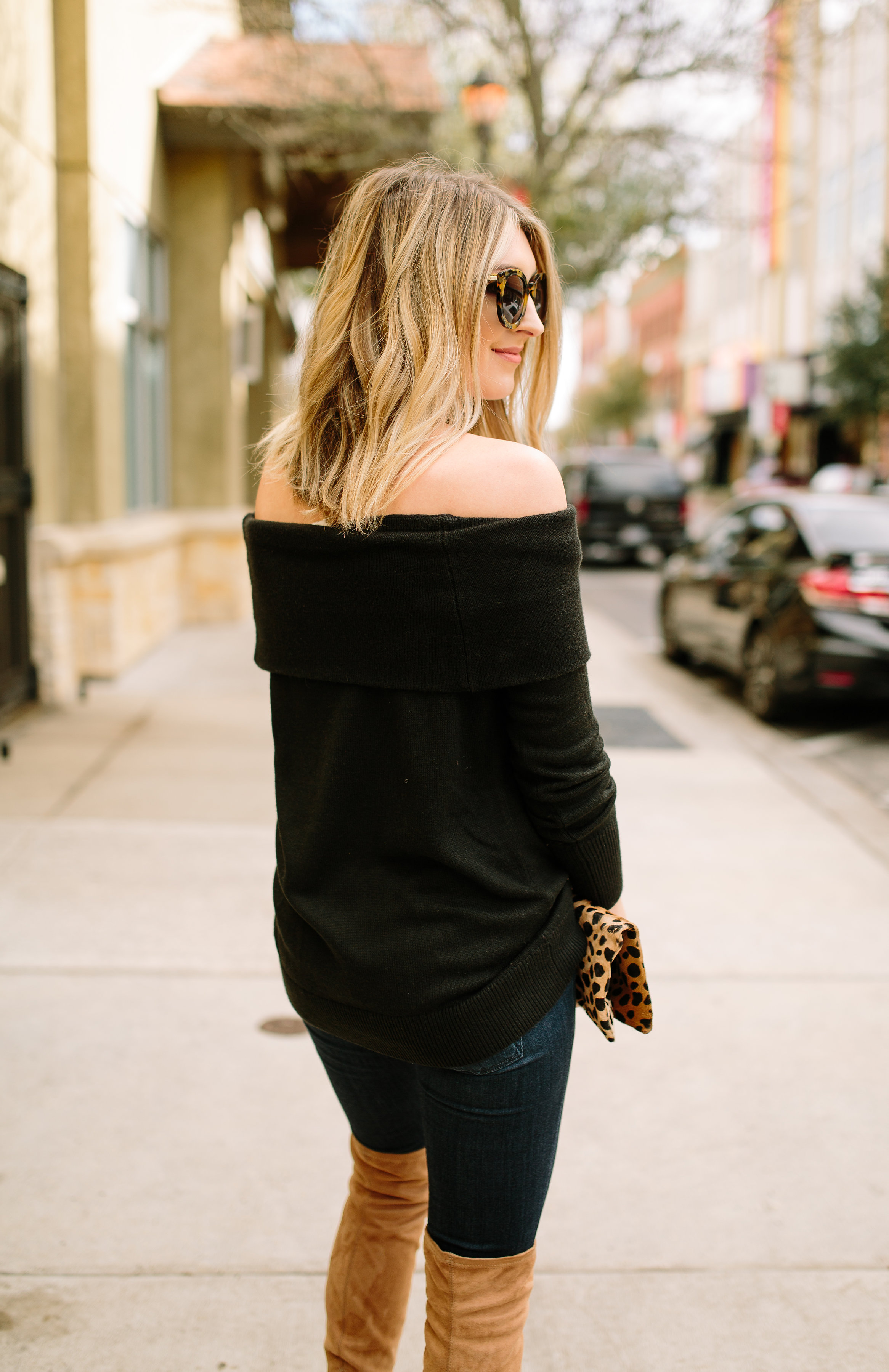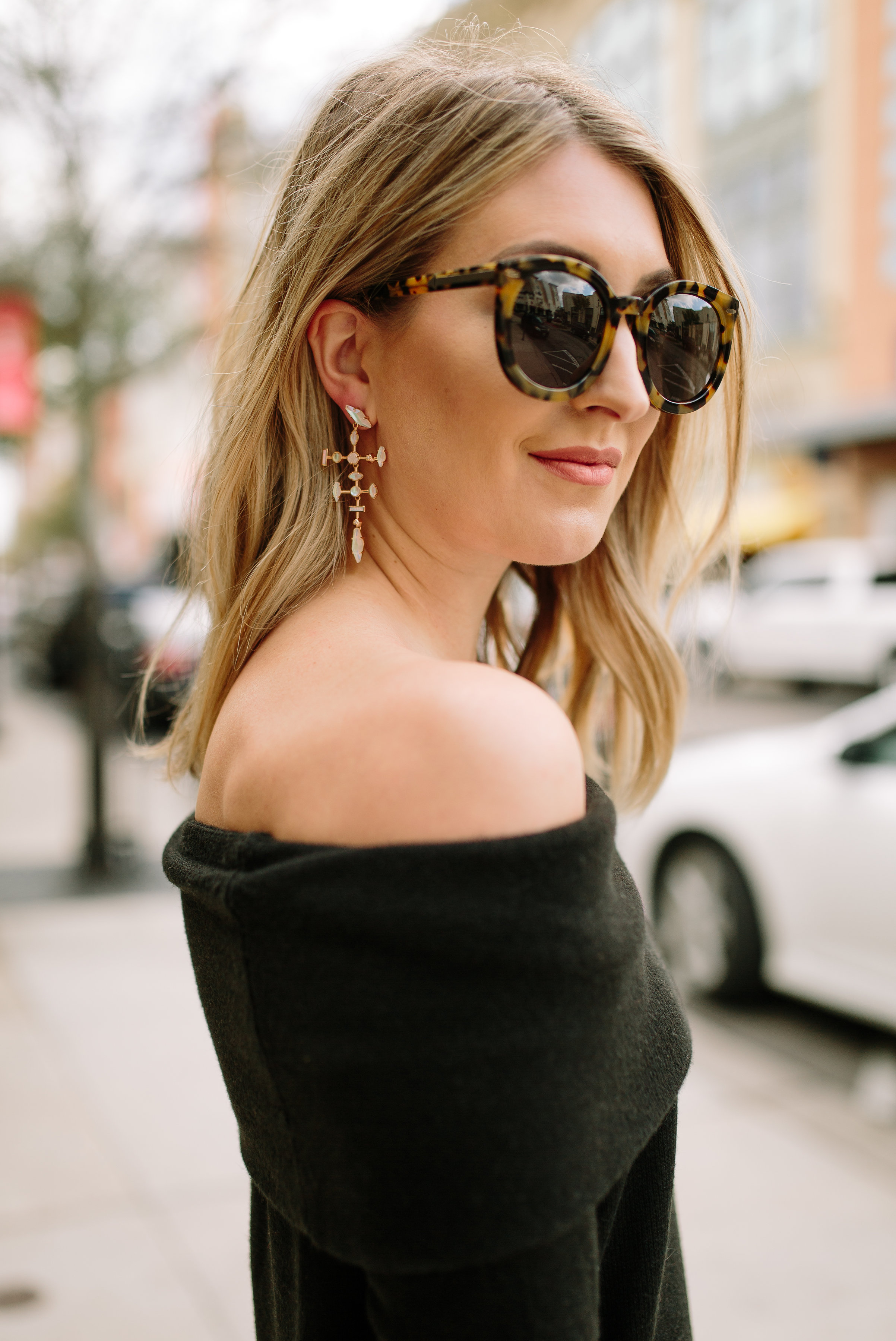 I recently wore this outfit to one of our date night's at a seafood restaurant. Here's the thing, I love a good off the shoulder top. But lifting children and reach for them constantly can become a bit awkward in tops like this. So I made sure to wear this on a night when I knew I would be kid-free, and this look has been one of my favorite date night looks! My exact top is currently sold out, but I've linked some really cute options below!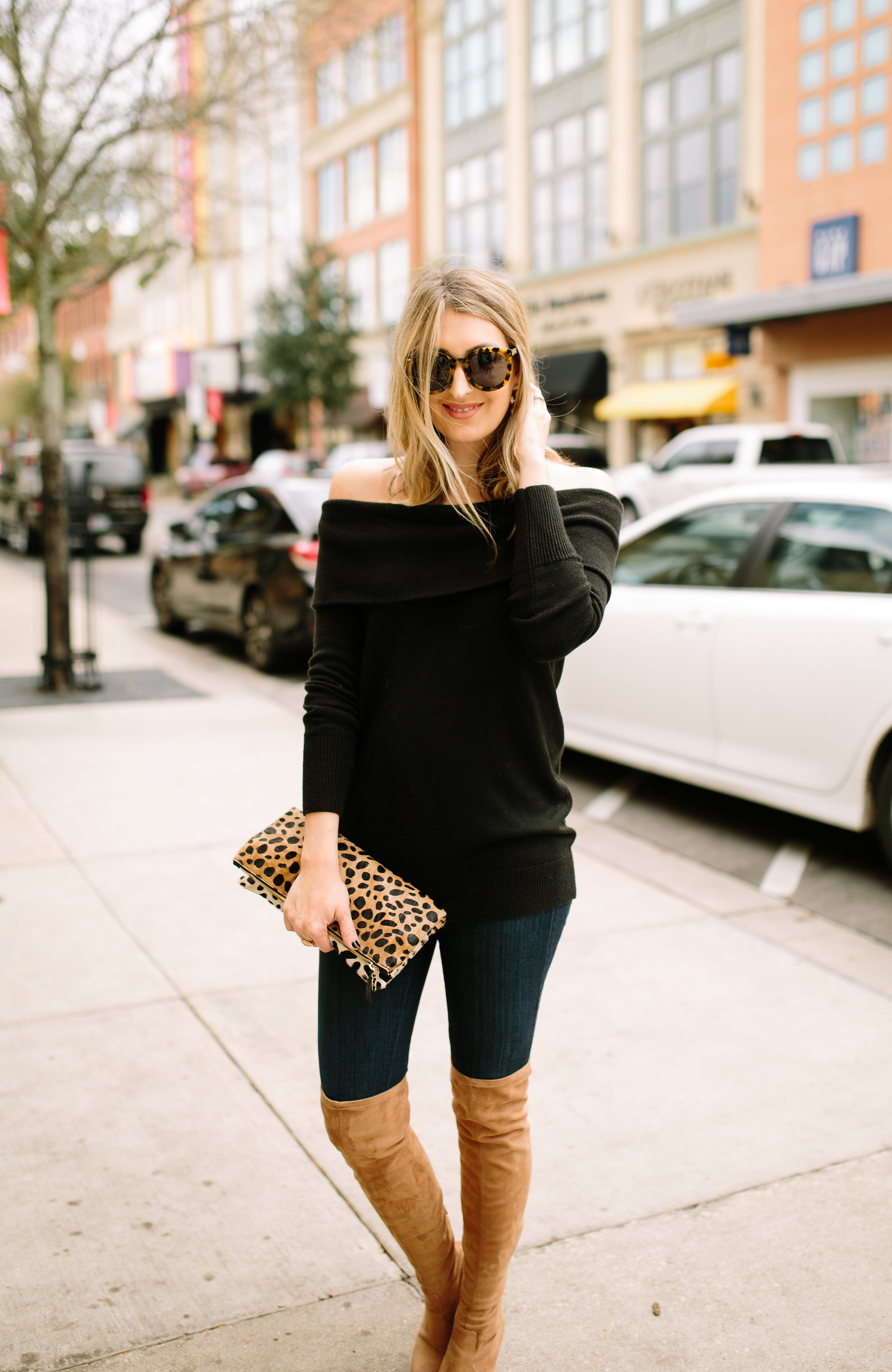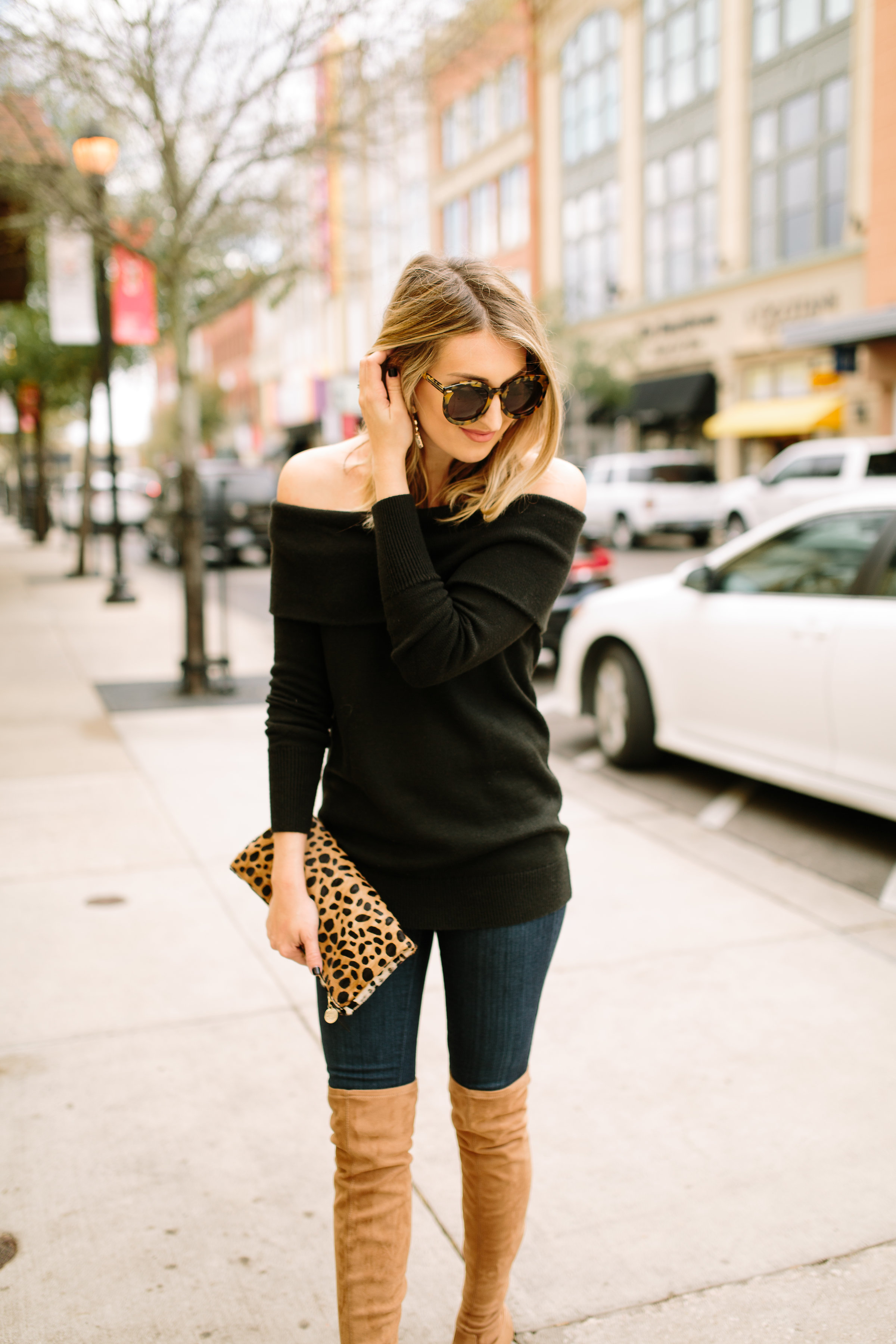 I think I love this look so much for date night because it's so casual meets classy meets sexy…if that's a thing. Haha. I love that the off the shoulder sweater is a little bit sexy without showing too much skin, but still super classy. I paired it with dark jeans(these are my absolute favorite pair), because I feel like they are almost always appropriate for any place we would pick on date night. And the over the knee boots definitely add a little more sex appeal, but again, I'm still covered up. Not to mention, these boots have quite the heel (for me), so they are a good option for our date nights when I'm not chasing toddlers around.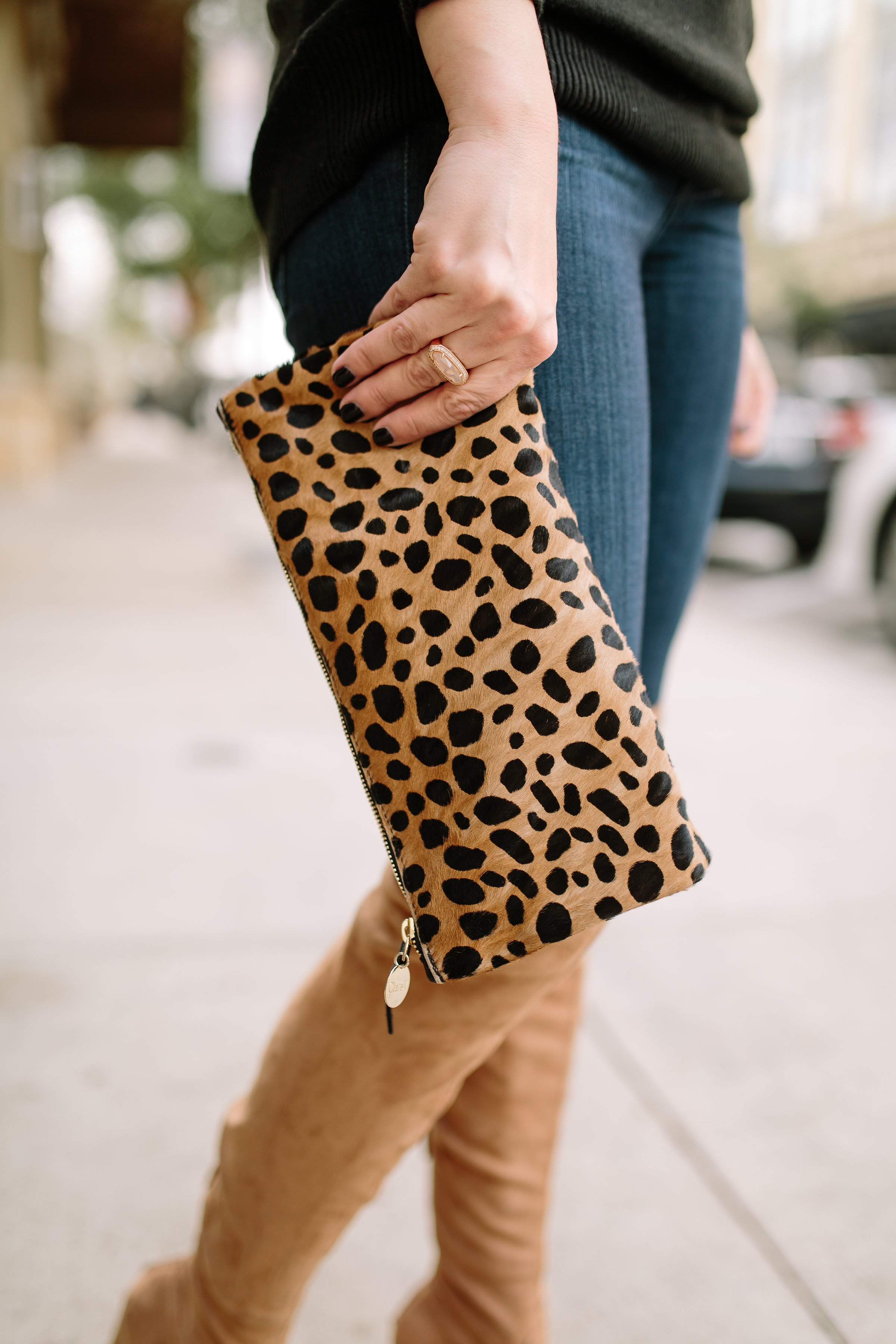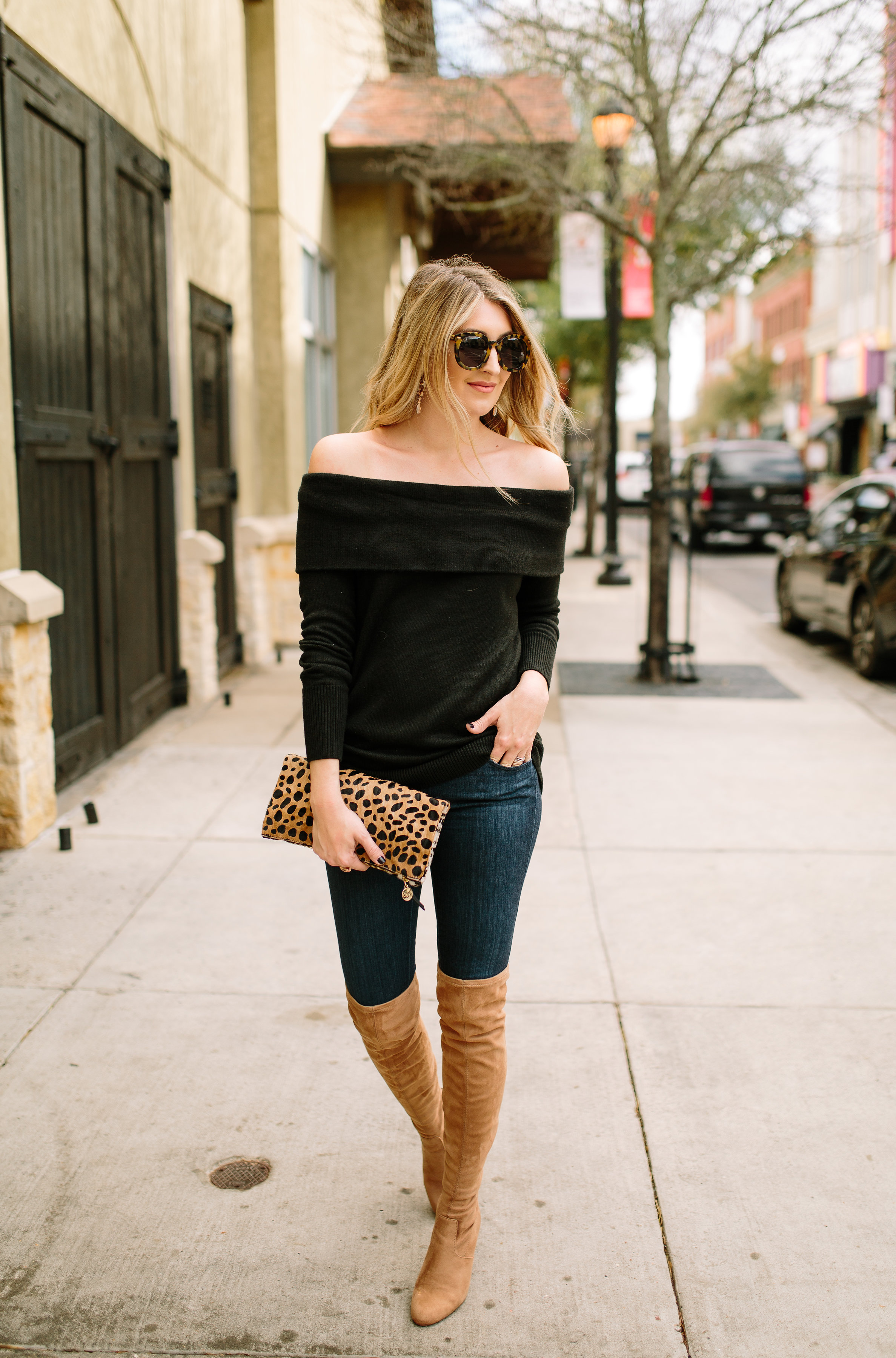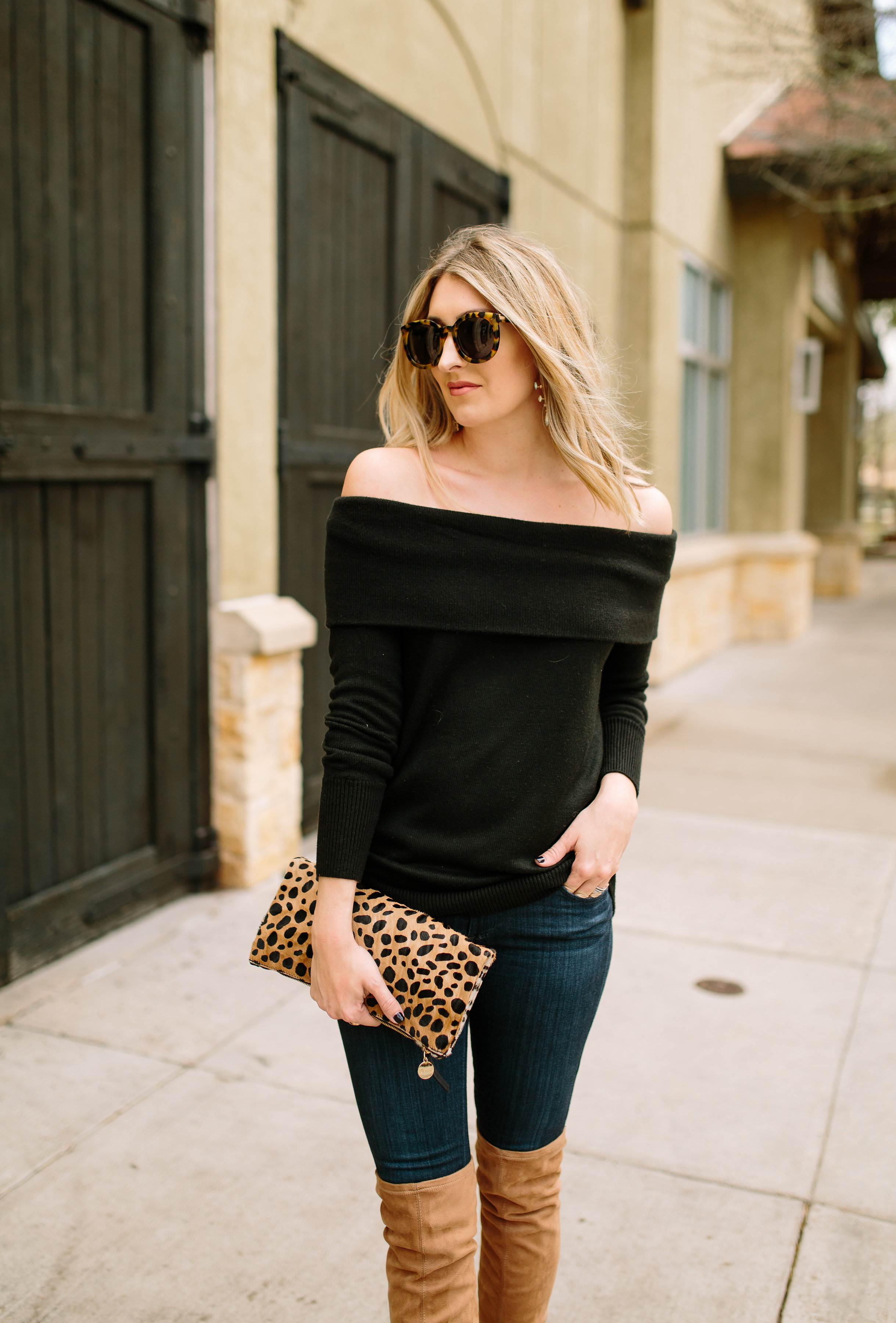 Lately I have been into more of a "less is more" feeling about accessories. I felt like for this look, the leopard clutch added the perfect little bit of print, and really tied everything together. Also, I'm a sucker for a good statement earring, and these stunners from Kendra Scott have been my jam lately.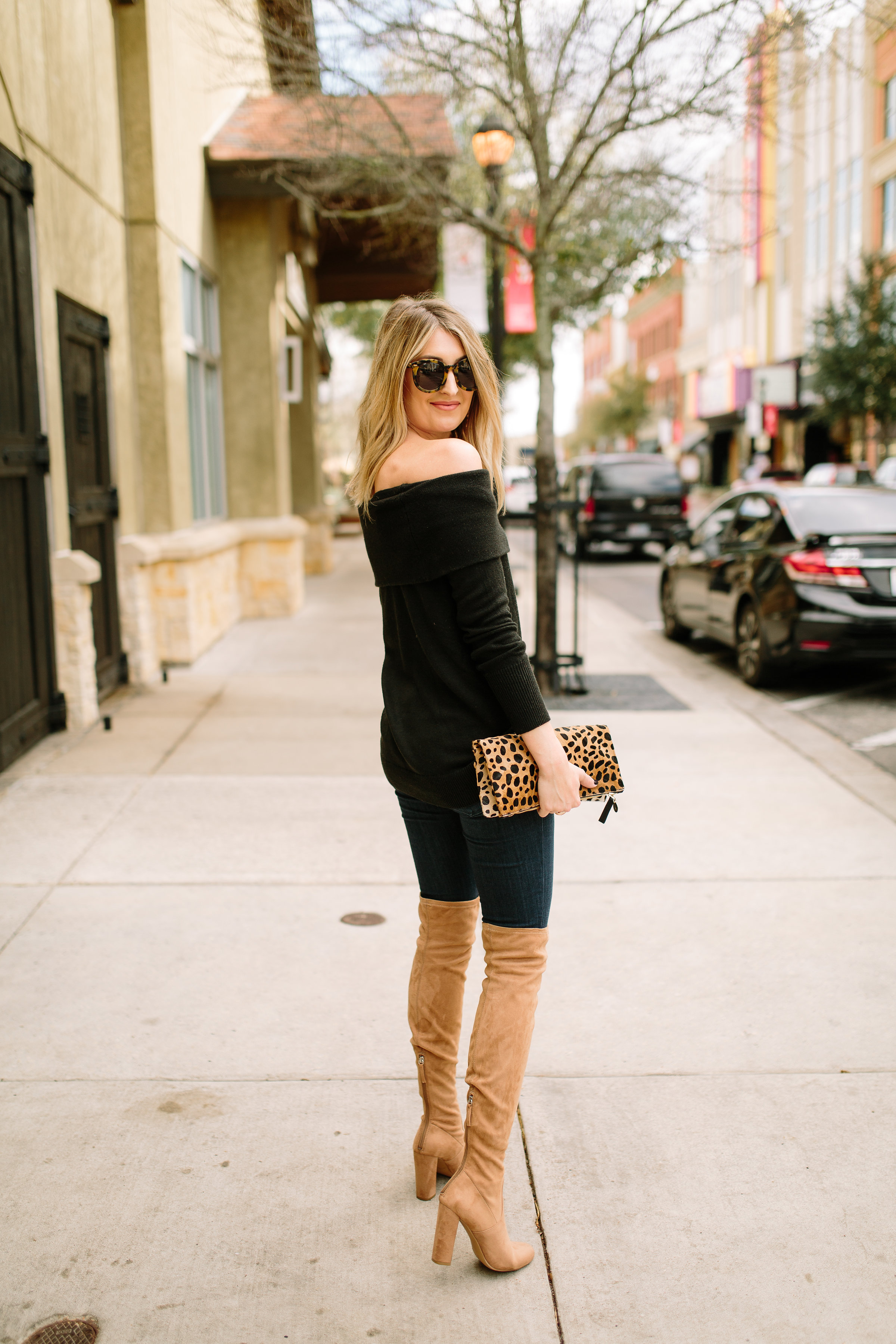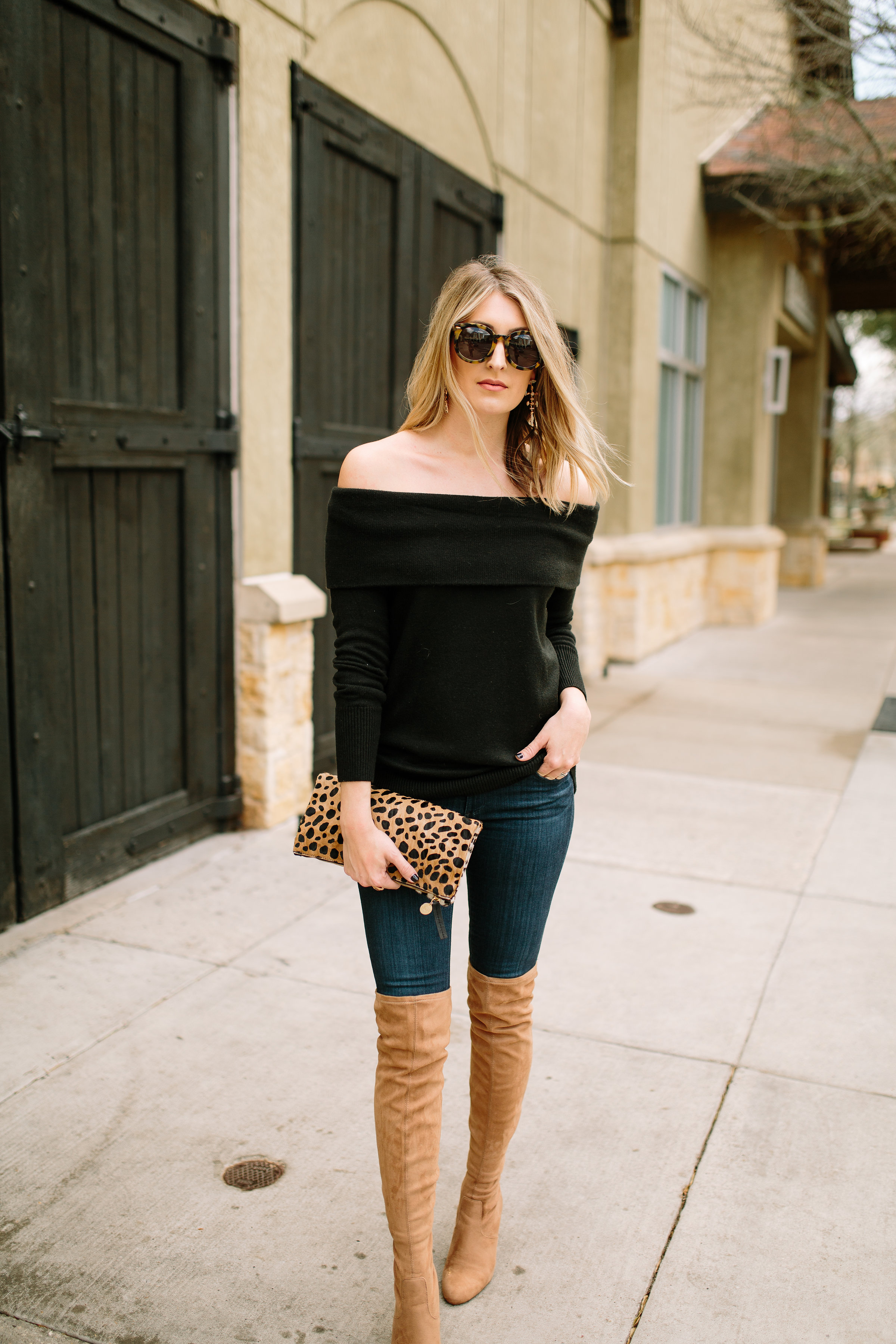 I just feel like this outfit is such a "Loren" outfit with all the neutral colors and not showing too much skin. This is a look I felt super comfortable, but still really pretty and really sexy in. It's kind of become my go-to date night look!
xo, Loren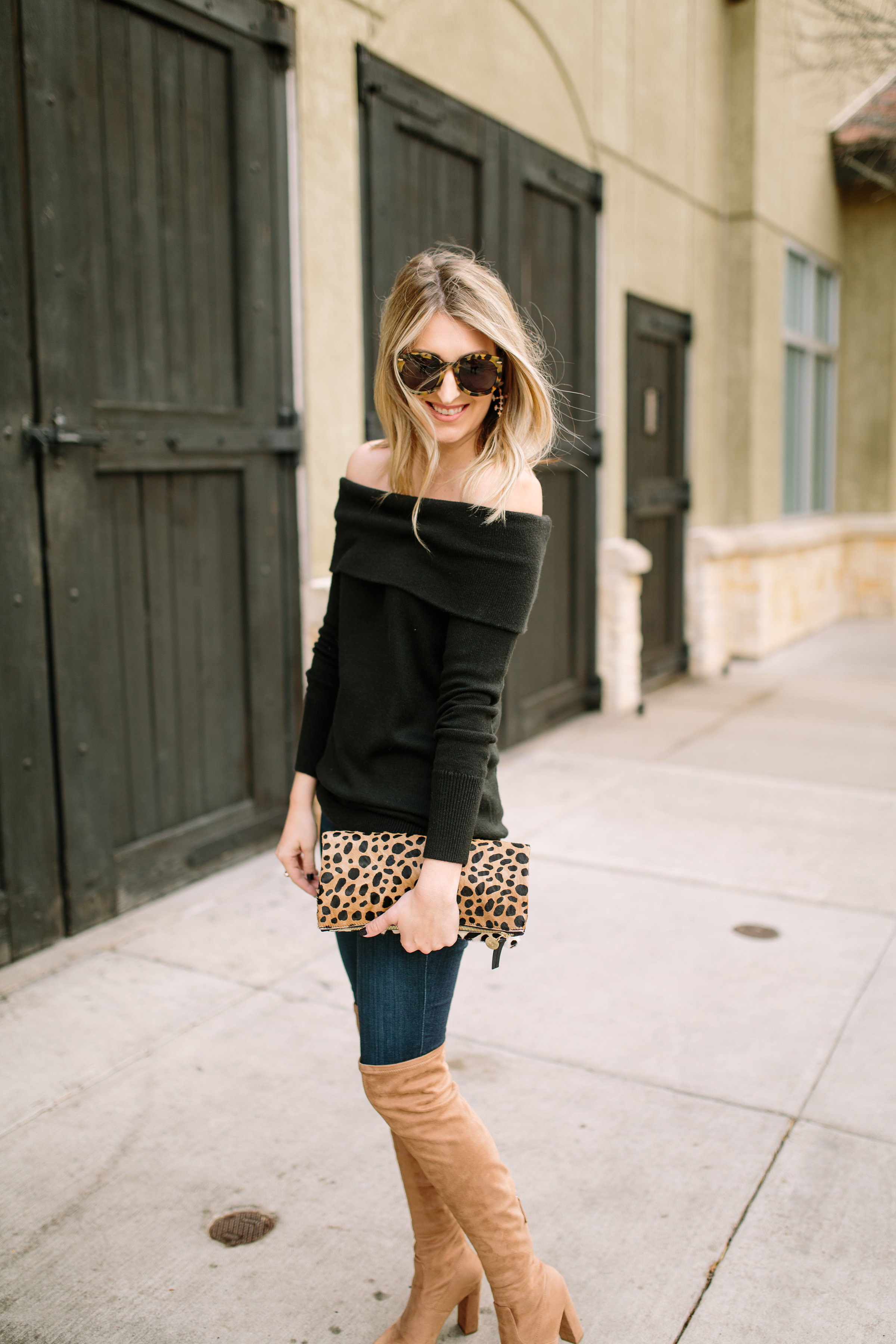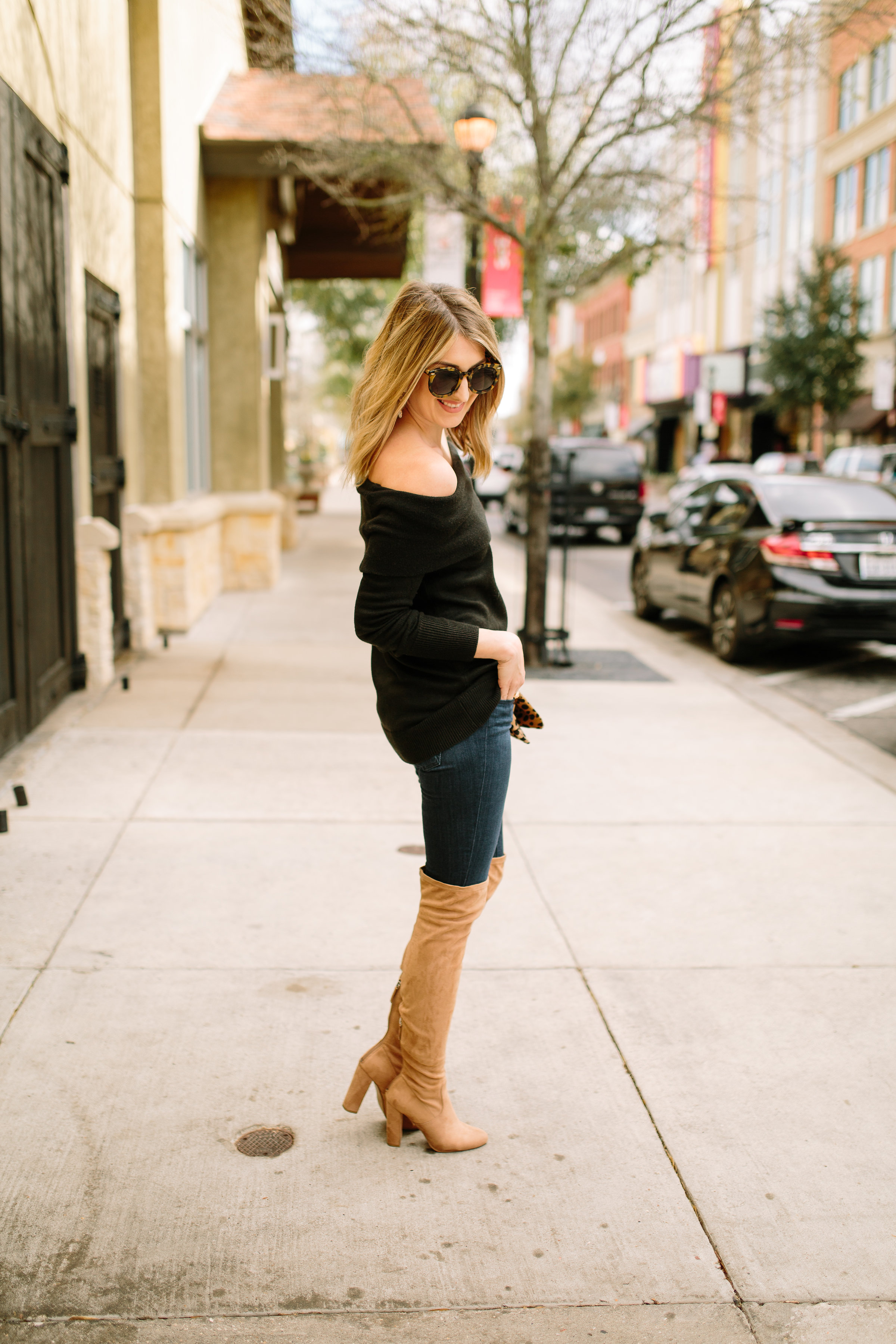 Top: Loft (sold out, similar here and here) / Denim: AG Jeans / Boots: Steve Madden / Clutch: Clare V / Sunnies: Karen Walker  / Earrings: Kendra Scott