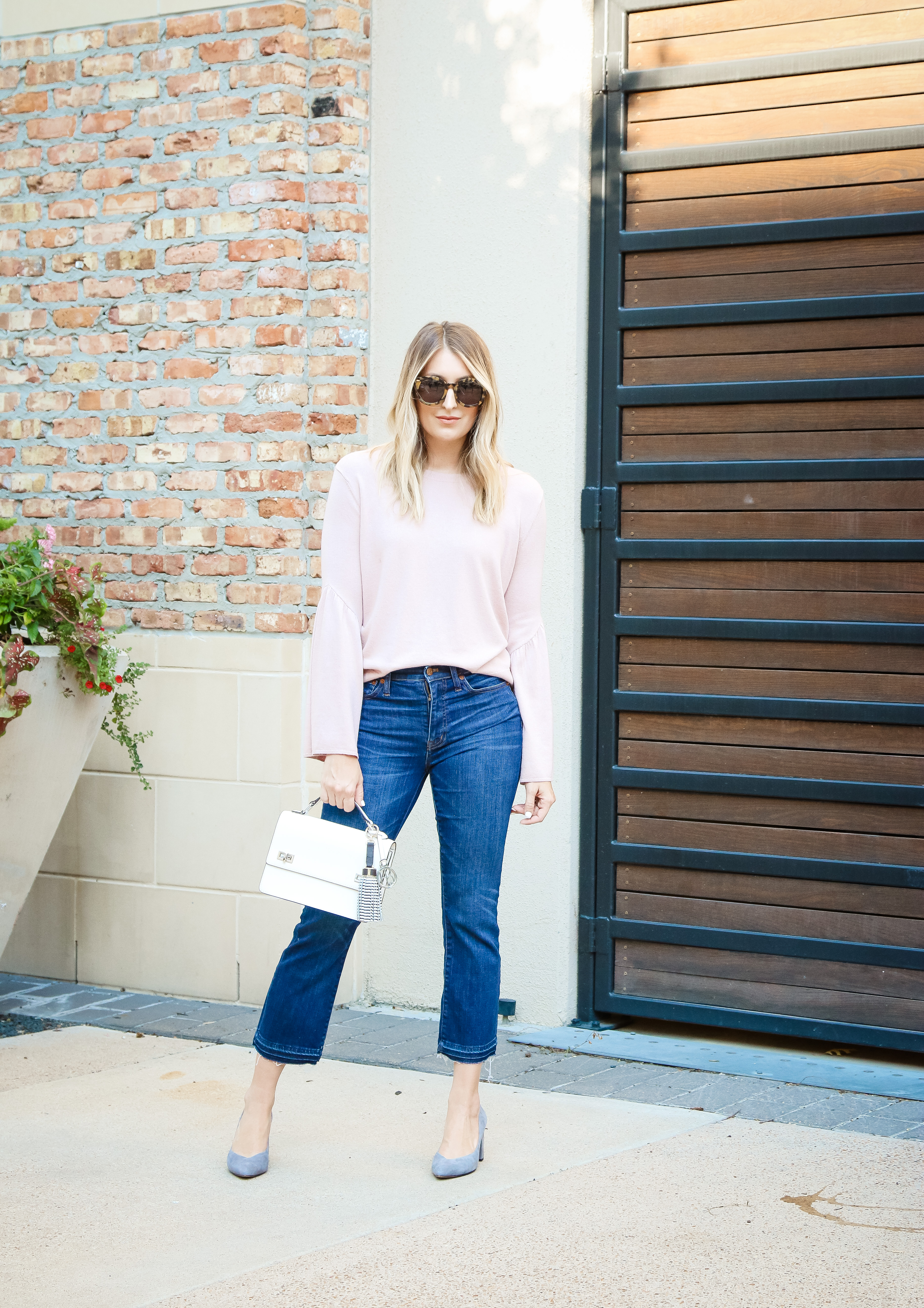 Happy Friday babes! Today is the best Friday EVER because we are headed to Disneyland in the morning! I could not be more excited! My parents and my brother and sister-in-law are coming along with us, so it's going to be an absolute blast! For those of you who don't know, I am slightly obsessed with Disney. There is something about it that just gives me all the feels. I remember going to both Disneyland and Disney World as a child and, not to sound cliche, but it is truly magical! The last time I went to Disneyland was about 8 or 9 years ago, and I can't wait to go back, especially with my hubby and kids!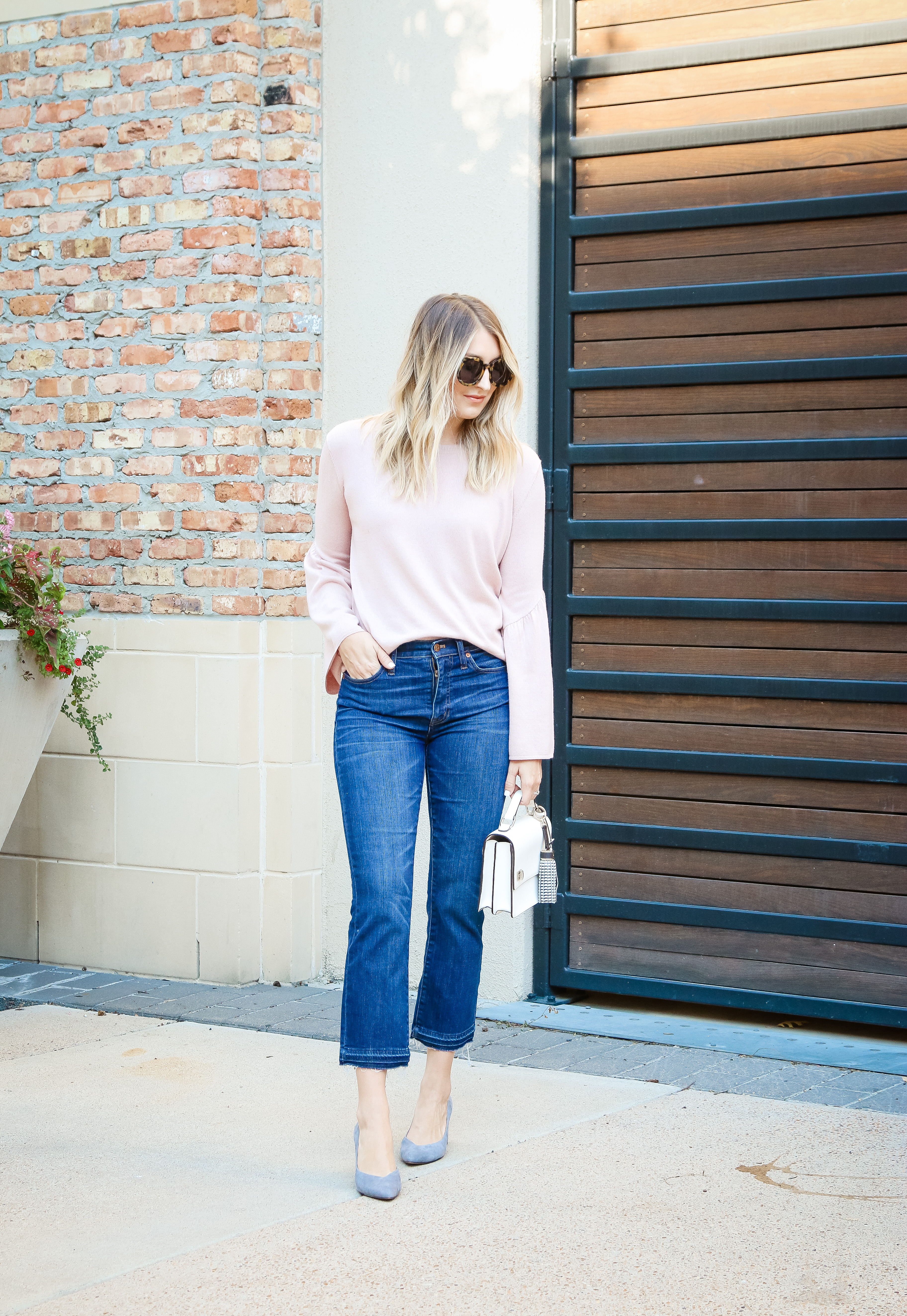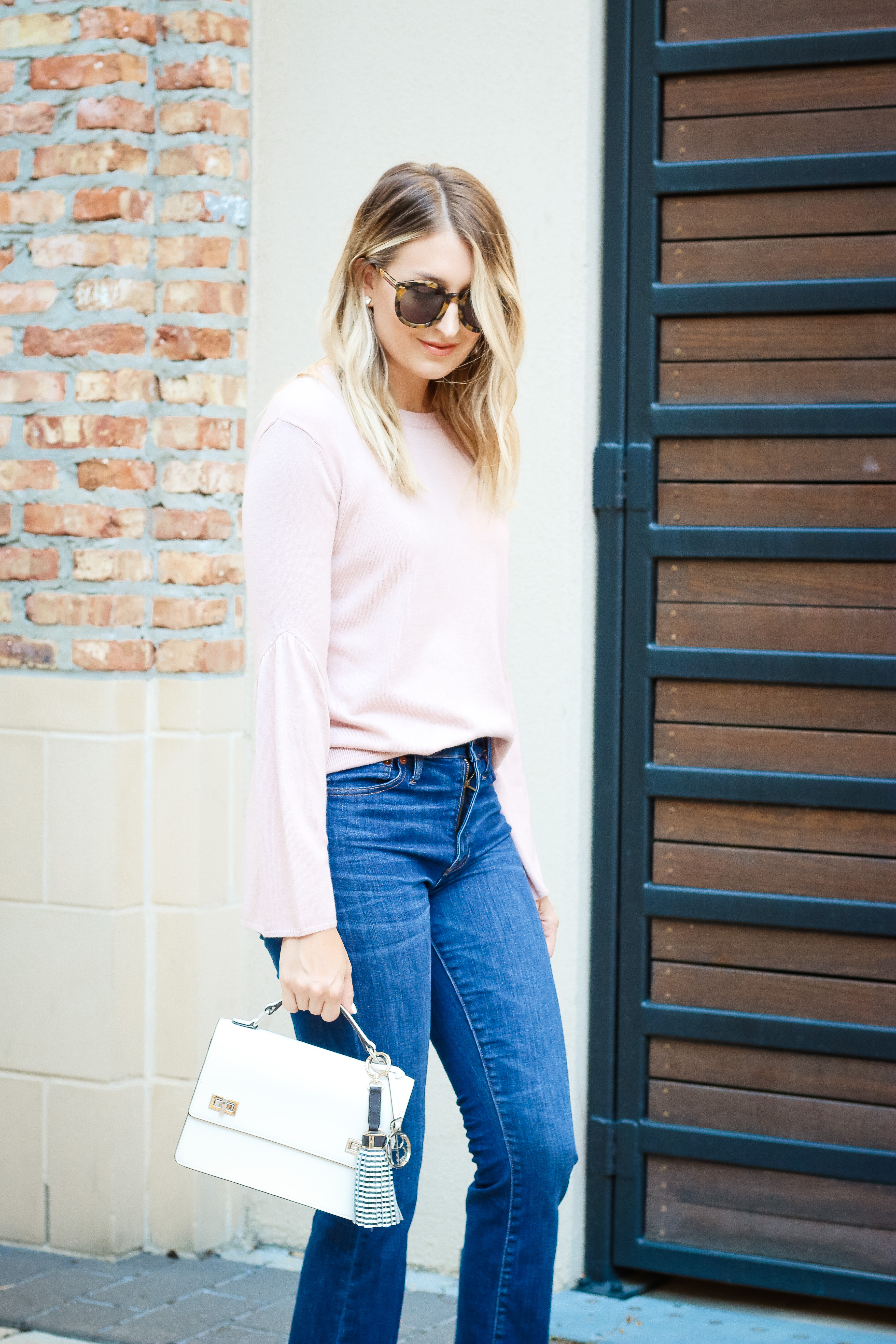 I'll probably do another post talking about Disneyland once we return, but for now, let's talk about this looK! This sweater has been a favorite of mine lately, mostly because of how lightweight it is. And, of course, you all know I love a bell sleeve. This sweater was actually part of the Nordstrom Anniversary Sale, and I tried it on, didn't buy it, then bought it full price (eyeroll), but whatever! I love it! It's $59 and comes in 3 other colors.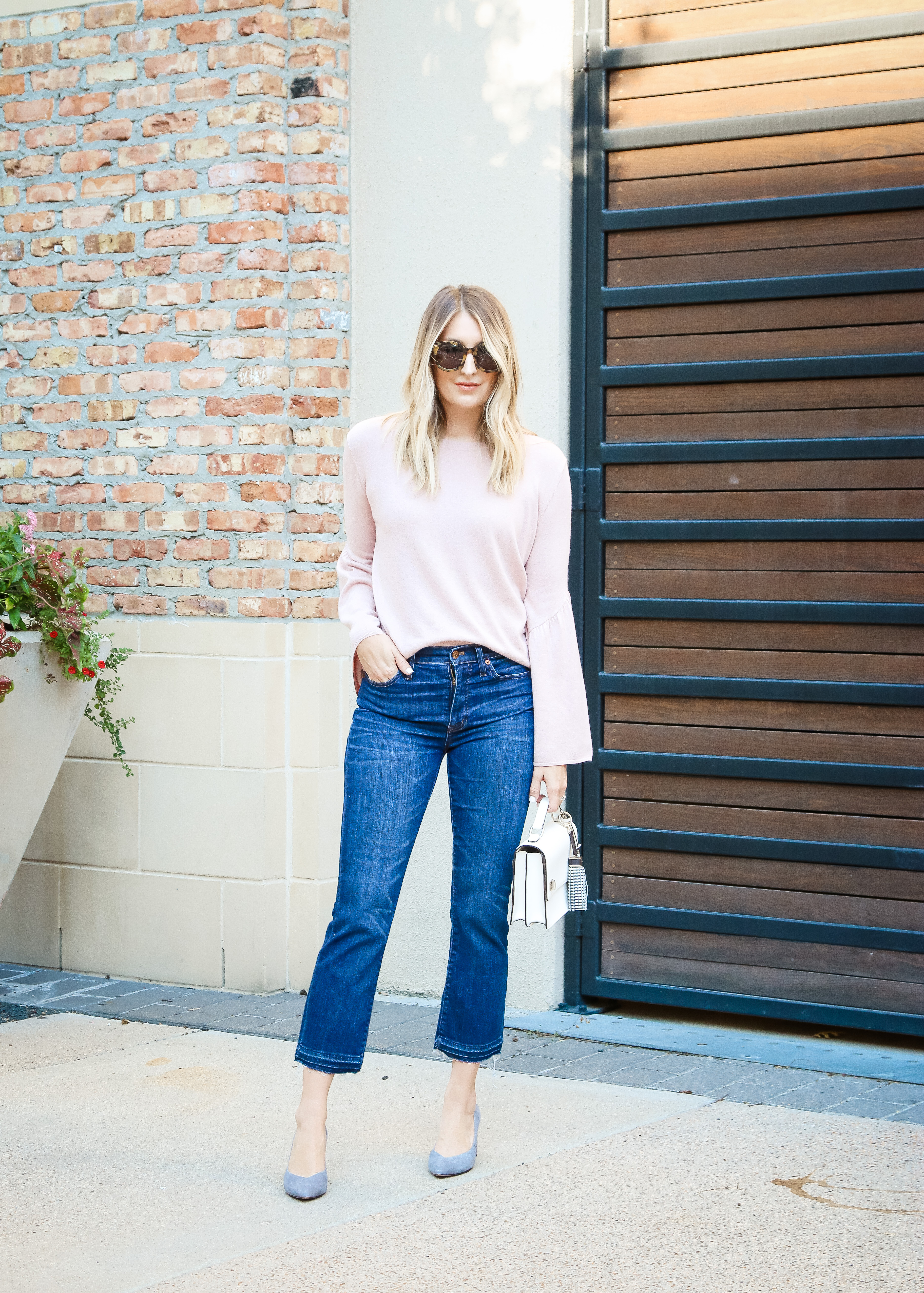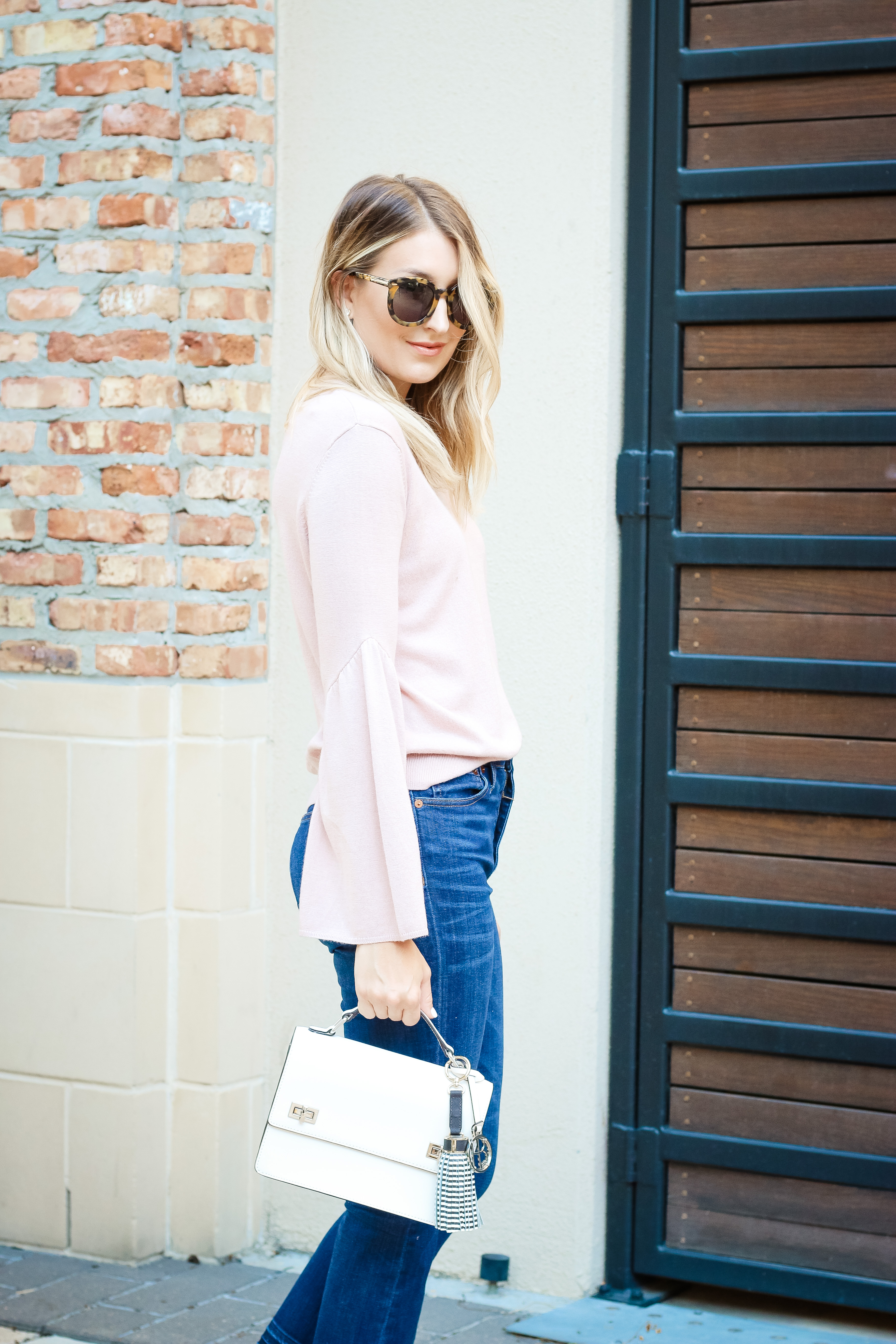 I decided to pair this sweater with my cropped flared jeans just for a fun change. I pretty much wear jeans all the time, so any time I can change it up a little, it keeps it from getting too boring. I have tried so many pairs of cropped jeans, but these are by far my favorite. The fit is just too good!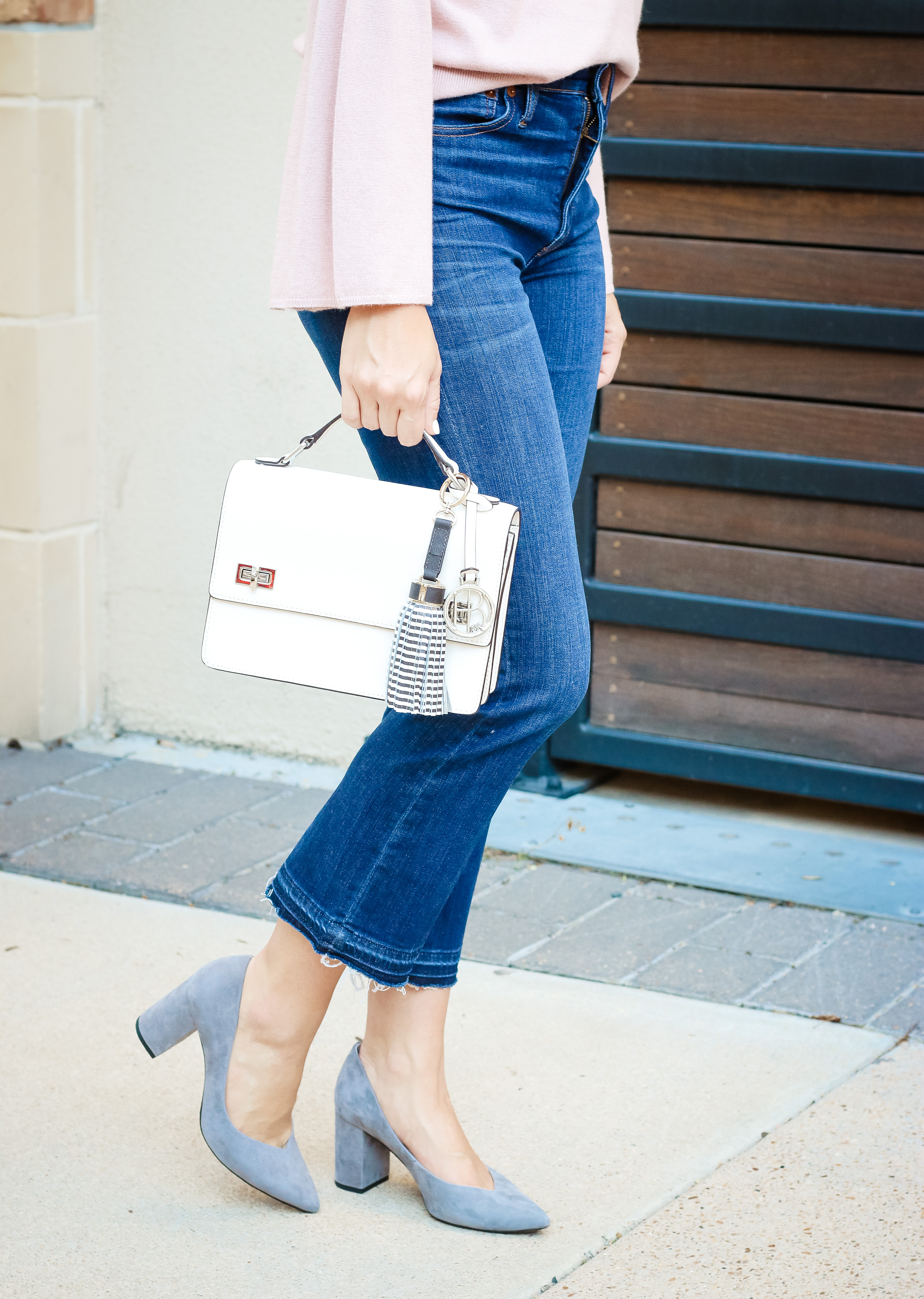 By the way y'all, speaking of a great fit, these pumps are life. I absolutely love them and can't believe how comfortable they are. I am always looking for shoes that make me feel a little more "dressed up" when we have date night, but that I can still wear when I'm with my kids, and these are definitely it. I love a good block heel, and these are the perfect height for me to feel a little sexier in, but that are also practical for my everyday life. They are right at $100 and also come in black!
Have a good weekend y'all!
xo, Loren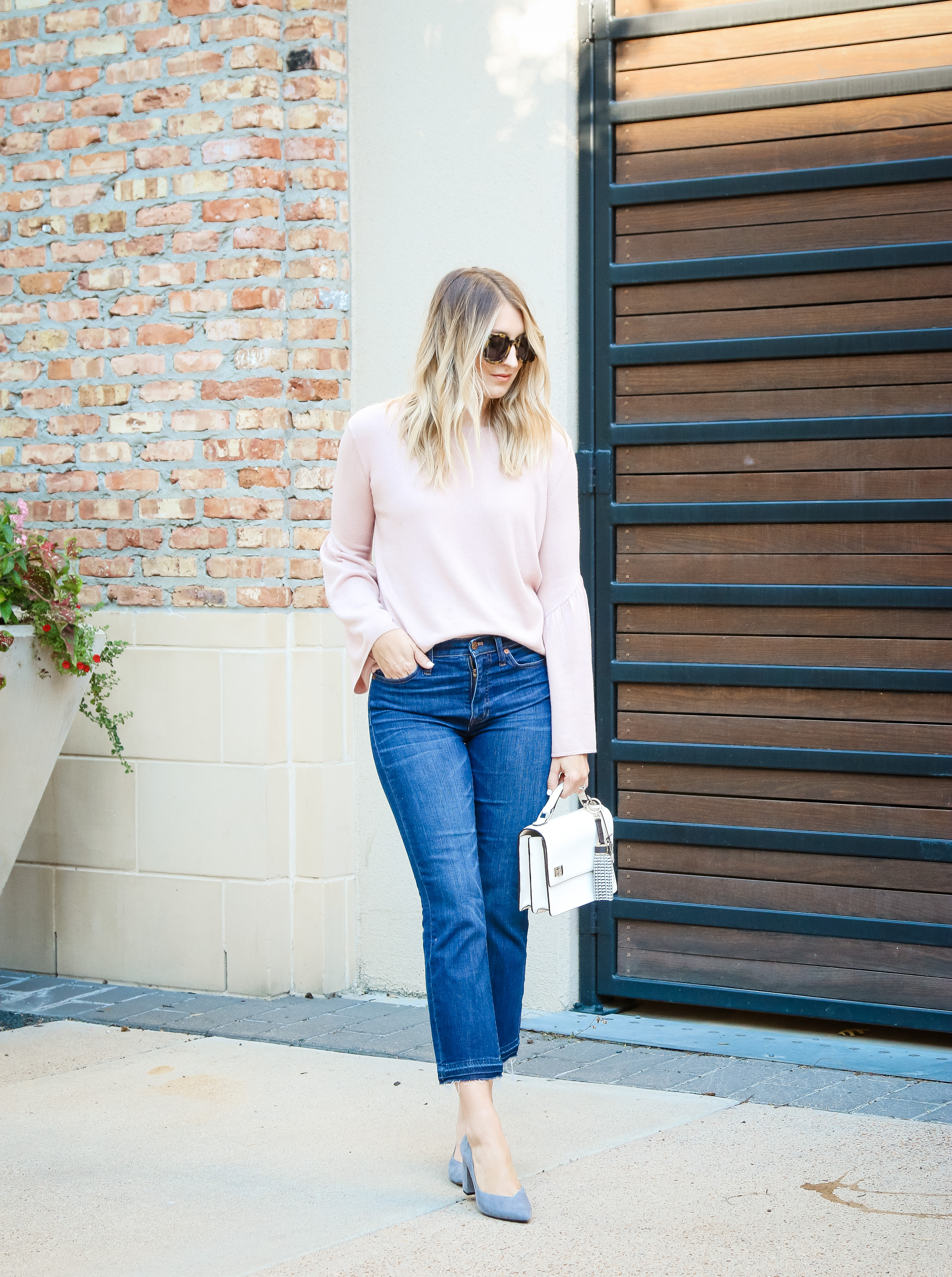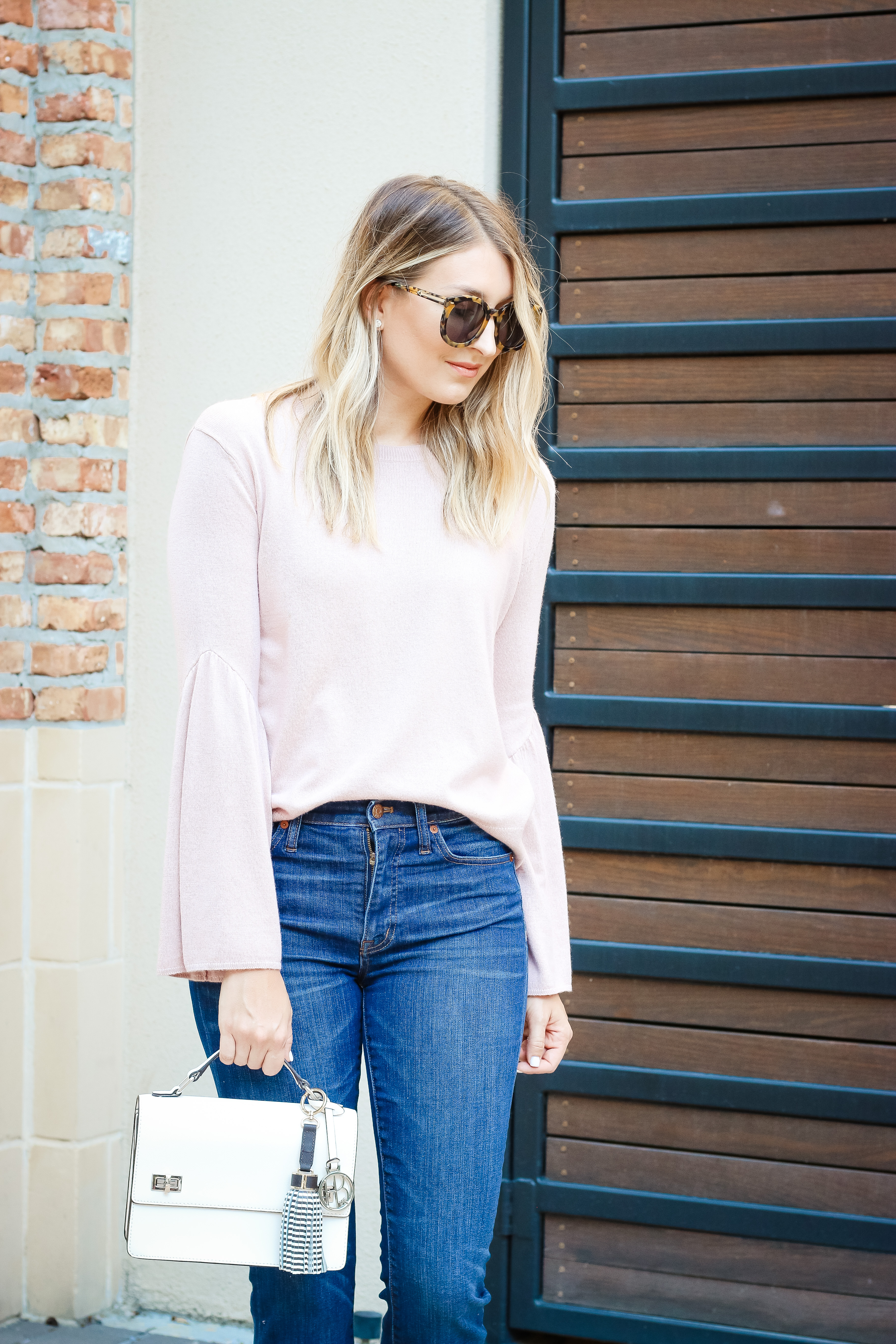 Sweater: Leith / Denim: Madewell / Pumps: 1.STATE / Bag: Henri Bendel (similar) / Sunnies: Karen Walker