It's almost the weekend y'all! I'm so pumped. Not that I have anything super exciting planned, but still…TGI (almost) F! We are at least having a little mini Super Bowl party at our house, so that will be fun!
So obviously my favorite thing about this outfit is this gorgeous blush faux leather jacket. The best part? It's under $100! I bought jacket specifically to wear on a trip I am taking with my husband in a couple of months. In April we will celebrate our 5th wedding anniversary, so we are taking a trip to NYC. I can't wait to go back, especially since the last time I went I was pregnant and walking was horrible! Anyway, sometimes it is still pretty chilly in New York that time of year, but in April I don't want to be wearing dark wintry colors and chunky knit sweaters. So I figured this jacket is perfect because the color is so on trend for spring!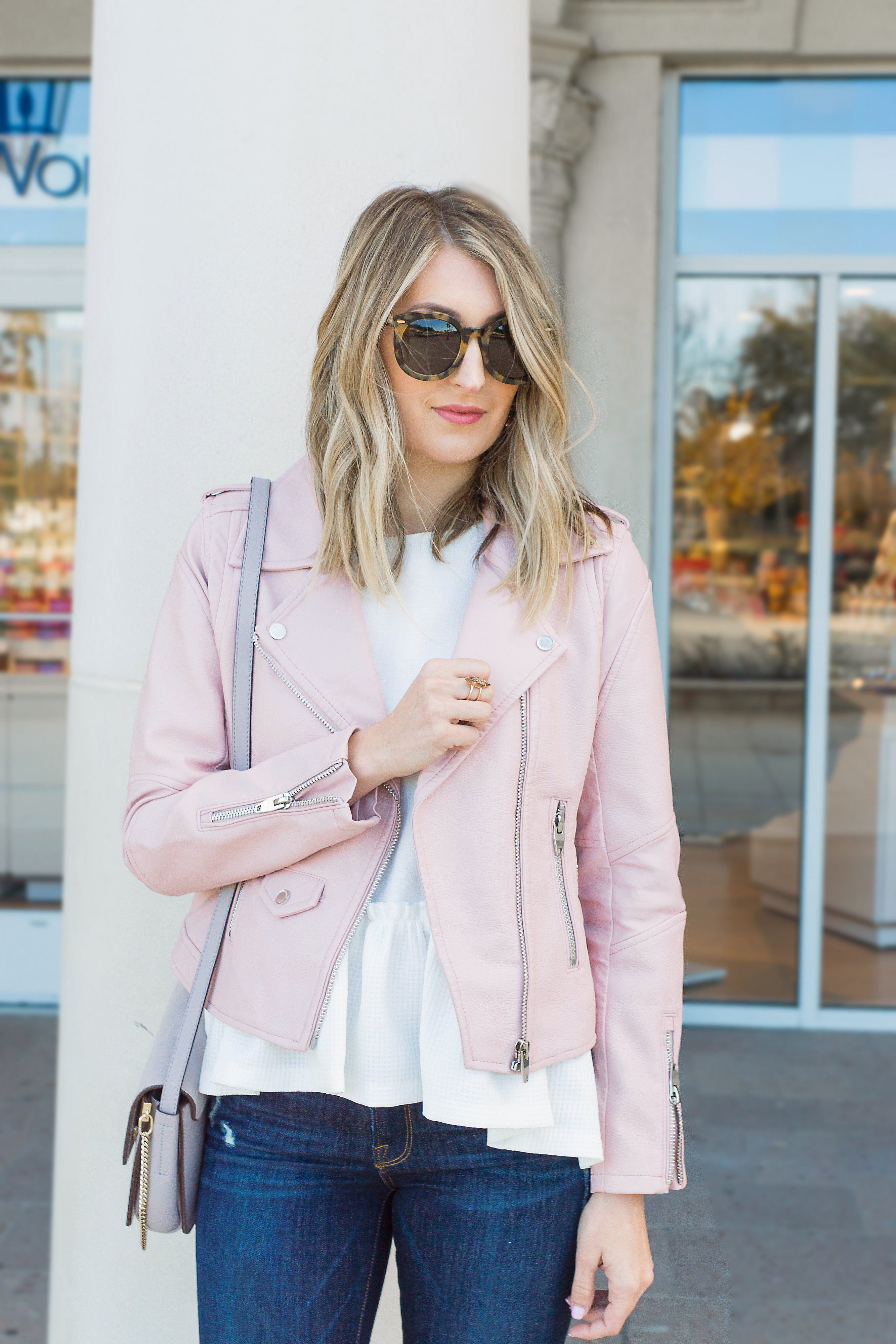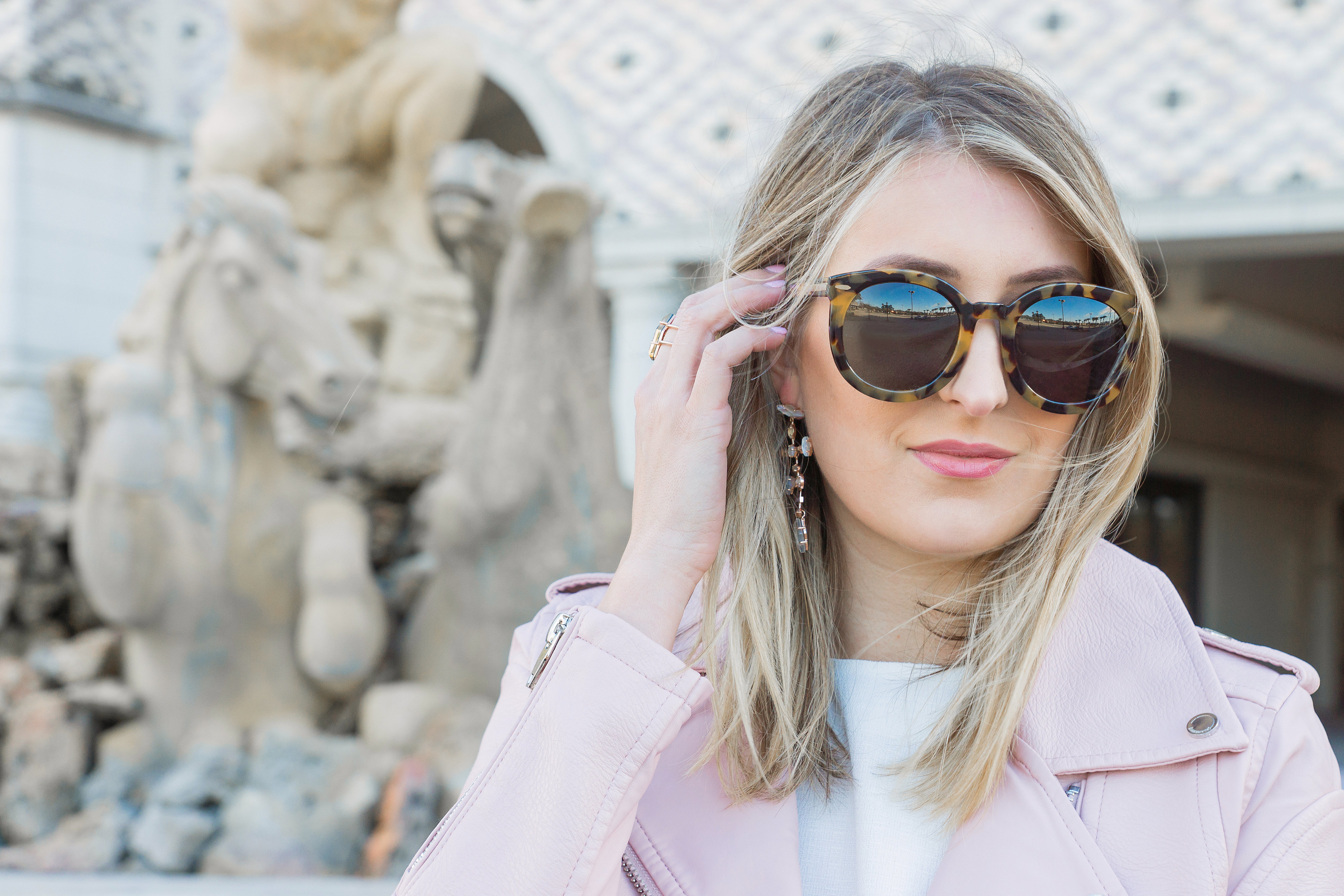 For this look I wanted it to be very classy and chic. Even though this jacket has a bit of an edge to it with its moto details, a jacket like this always feels so chic to me. So I paired it with a pretty peplum top (my exact top is old, but I linked some similar ones), and then some distressed jeans to keep it from being too girly. Plus, lately, I just really have a thing for ripped jeans, and these are my current favorite pair. They have more of a mid-rise than a low-rise, which I love (holds in that post-baby pooch) and I'm also really into the stair-step hem. Oh, and these are on sale!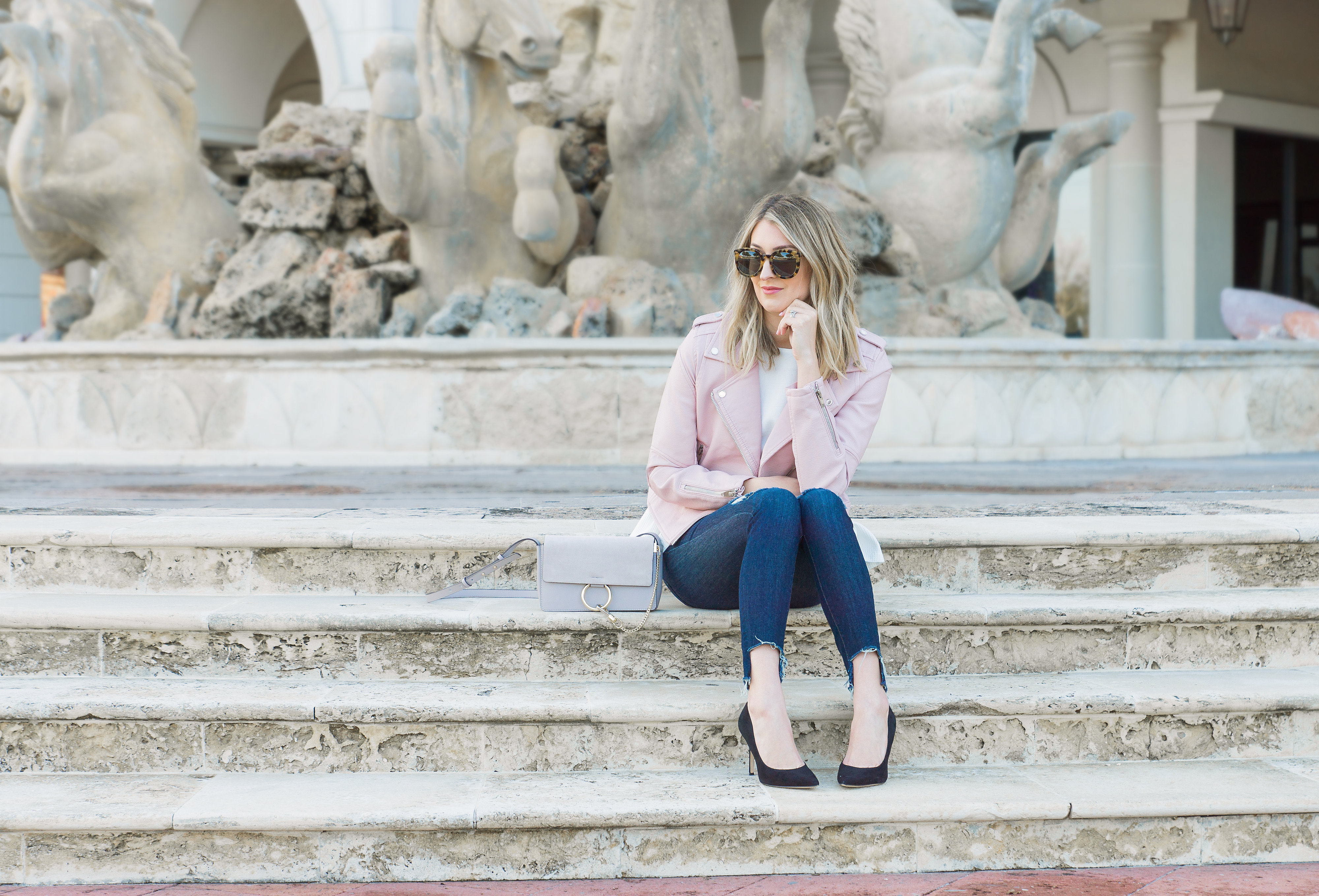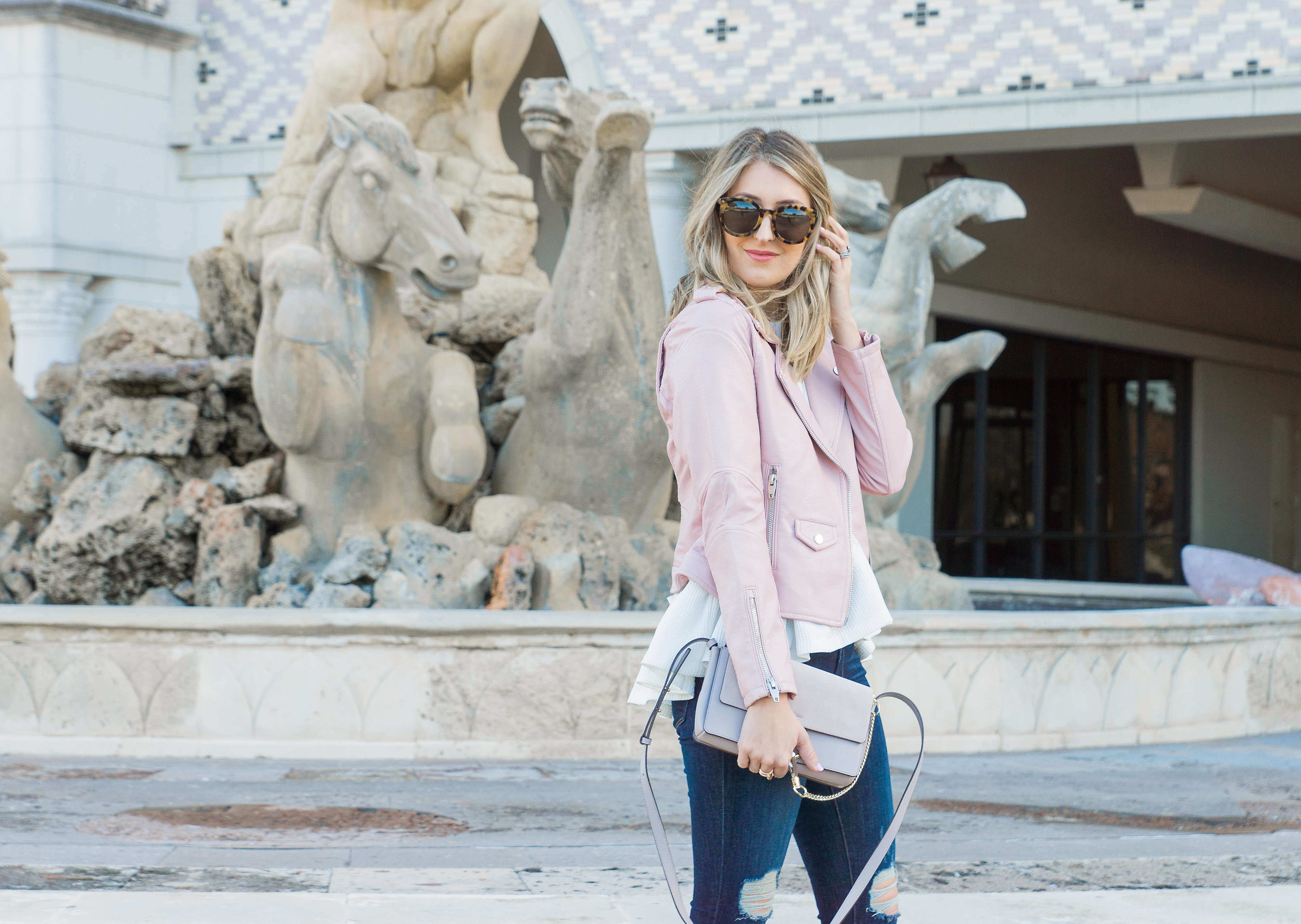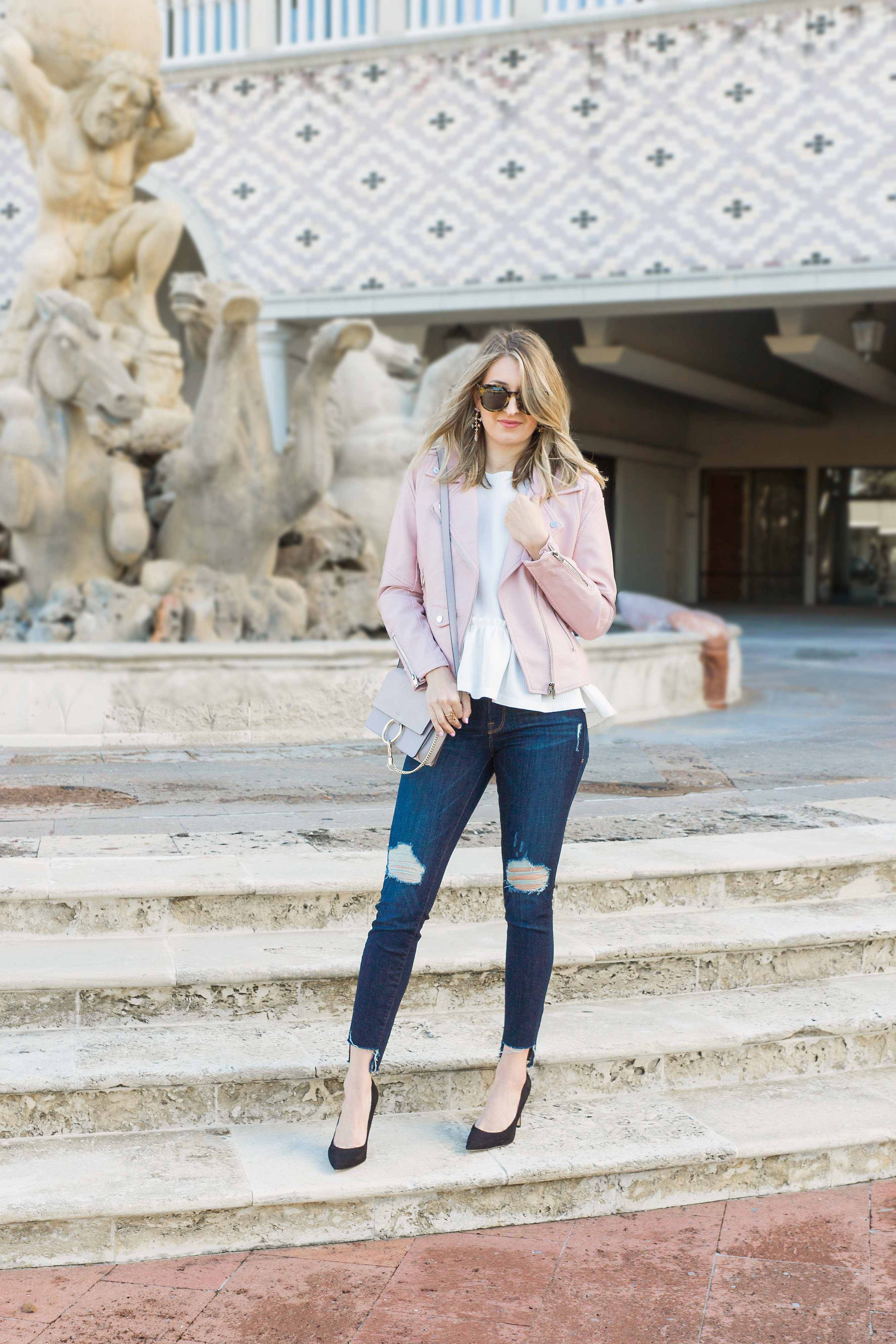 For my shoes I opted for a super classic pair of black pumps. Ladies, if you need a good pair of black pumps, these are amazing. They are about as comfortable as a pair of pumps could ever be. And (while not necessarily a steal), they also won't break the bank at only $120. They are the perfect blend of quality and affordable. They come in tons of colors too if you don't need black!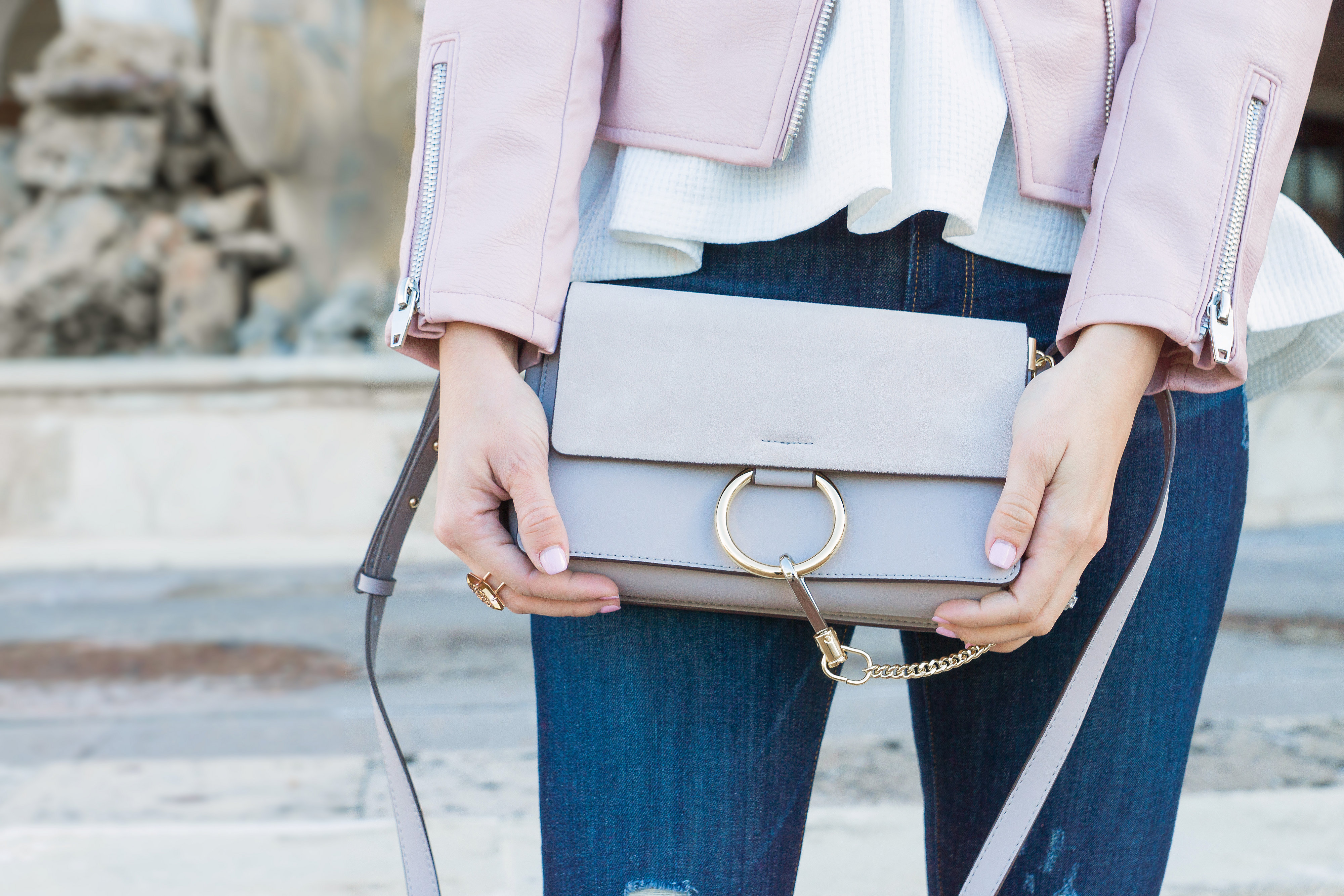 I'm sure you've all seen the (GORGEOUS) Chloe Faye bag. Well, like everyone else, I'm obsessed with it. And like (most) everyone else, it is way out of my price range for a new bag right now. The good news…there are some really great dupes out there. I found this one on Amazon for less than $50, and it also comes in black and brown! Not gonna lie…I kind of want to go order the brown one too…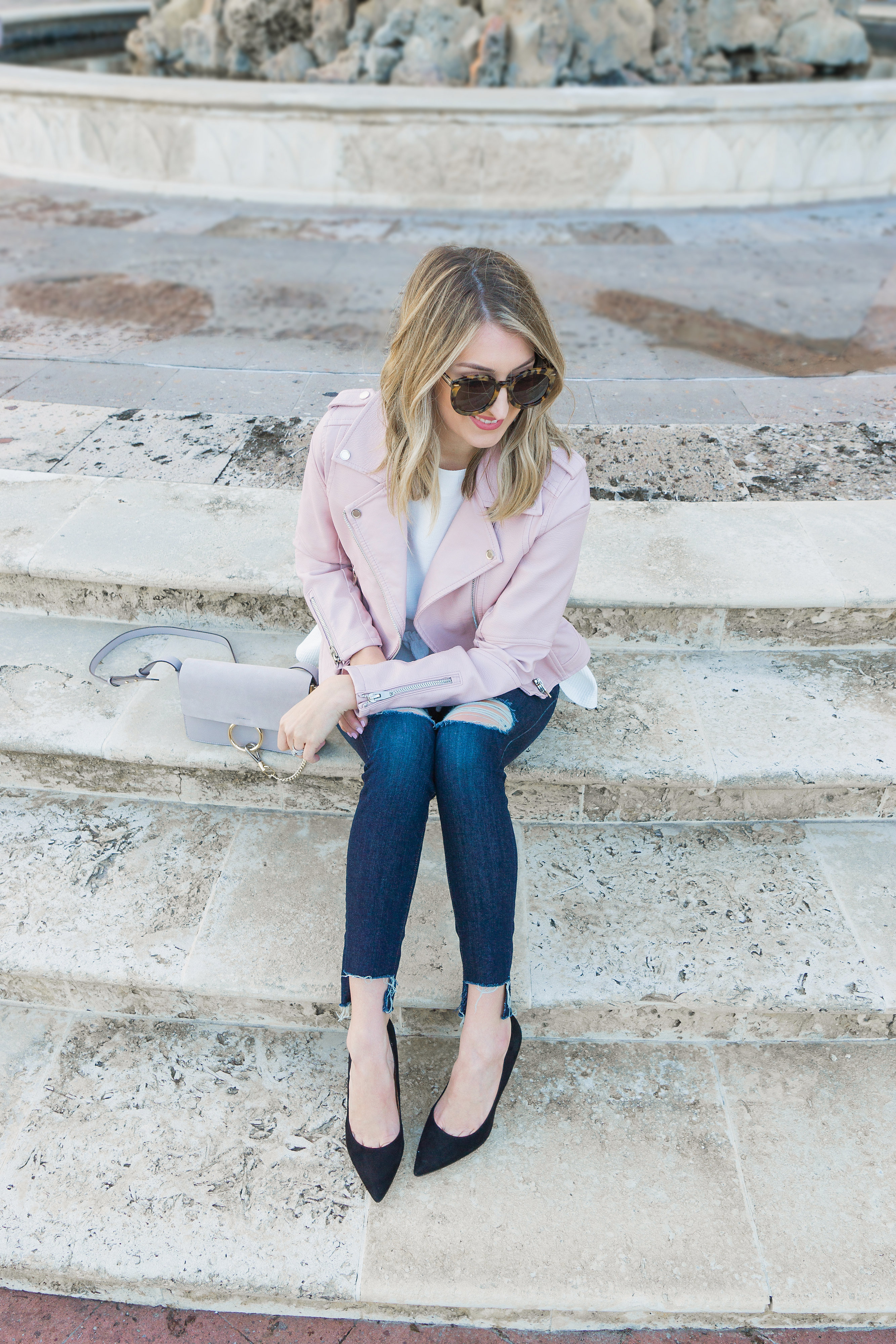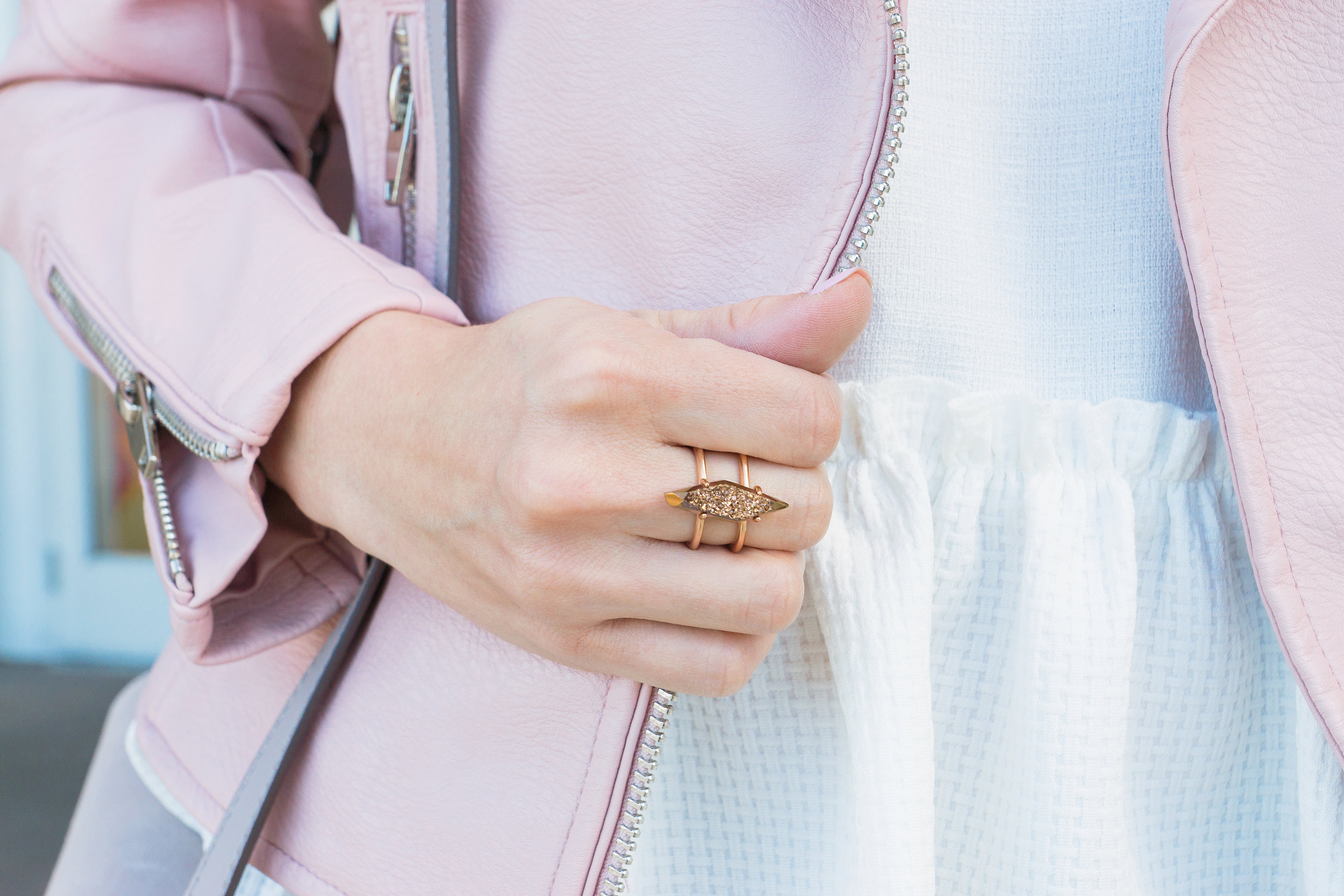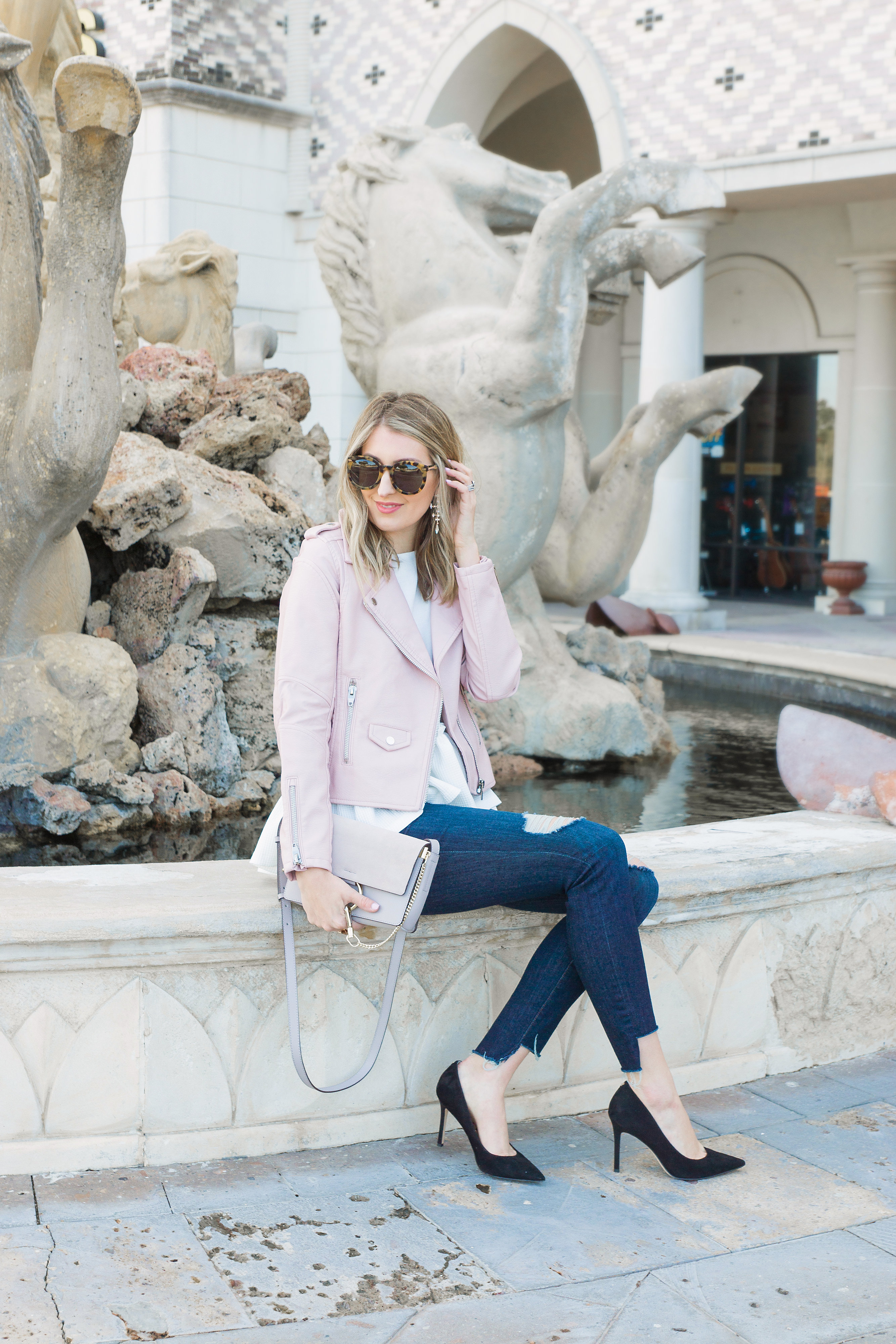 I hope you all have a good weekend! And, if you are in Houston, stay safe if you're going out to the Super Bowl activities…it's crazy over there! Happy almost Friday loves!
xo, Loren
Jacket: Blank NYC (under $100!) / Top: old, similar here and here / Denim: FRAME (on sale!) / Heels: Sam Edelman / Bag: Lacattura (under $50!)  / Sunnies: Karen Walker / Earrings: Kendra Scott / Ring: Kendra Scott
Photos by: Diamond Oak Photography