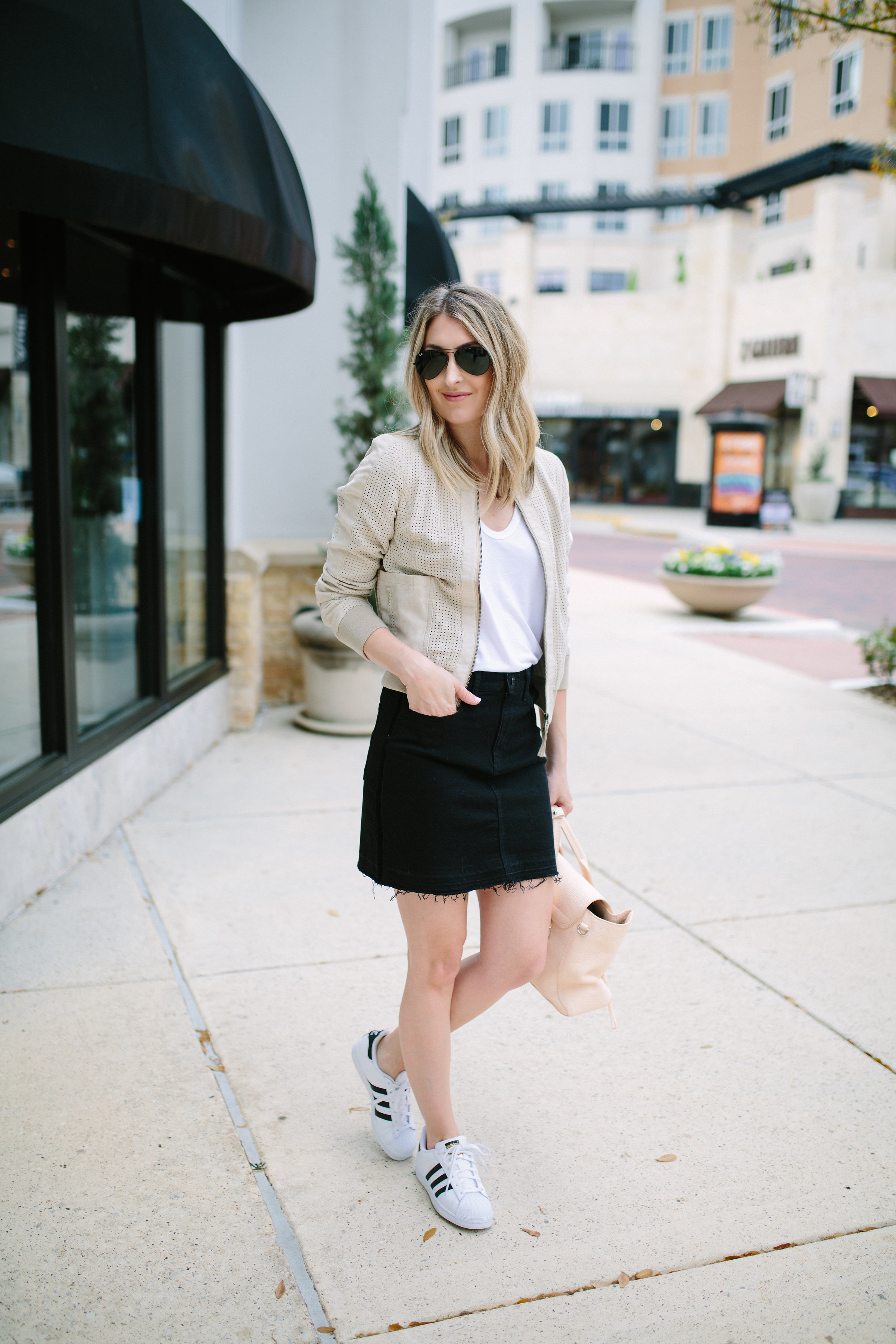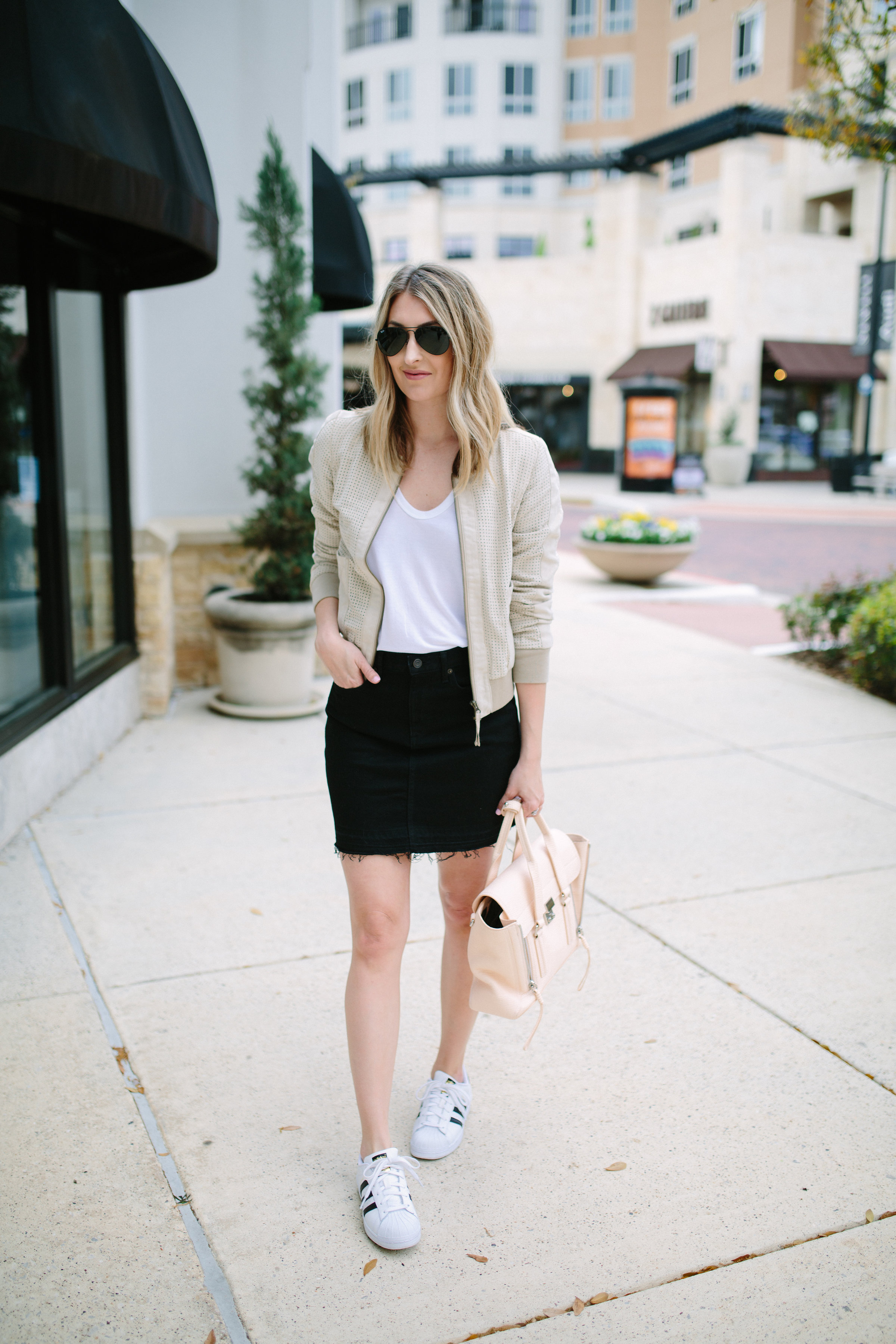 You guys…I can't stop with the denim skirt trend. Now, that being said, I should probably get a little bit of a tan on my pasty-white legs before I continue to wear anything other jeans. I don't think my legs have even felt sun since like, August. Seriously. The last couple of days I have actually laid a towel down in the grass of our backyard (we don't have a pool) during nap time in an attempt to get a little color. Whatever works, right?!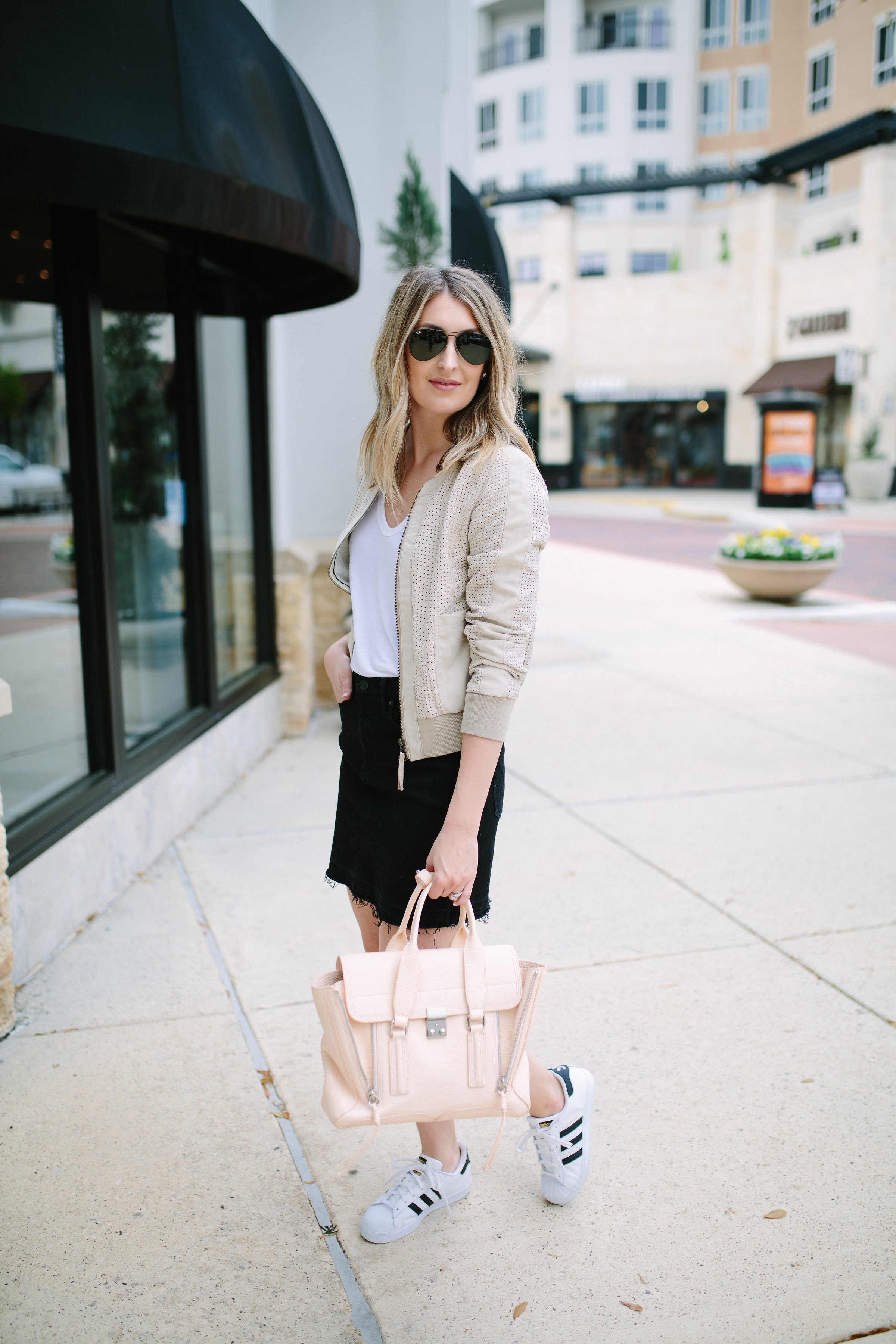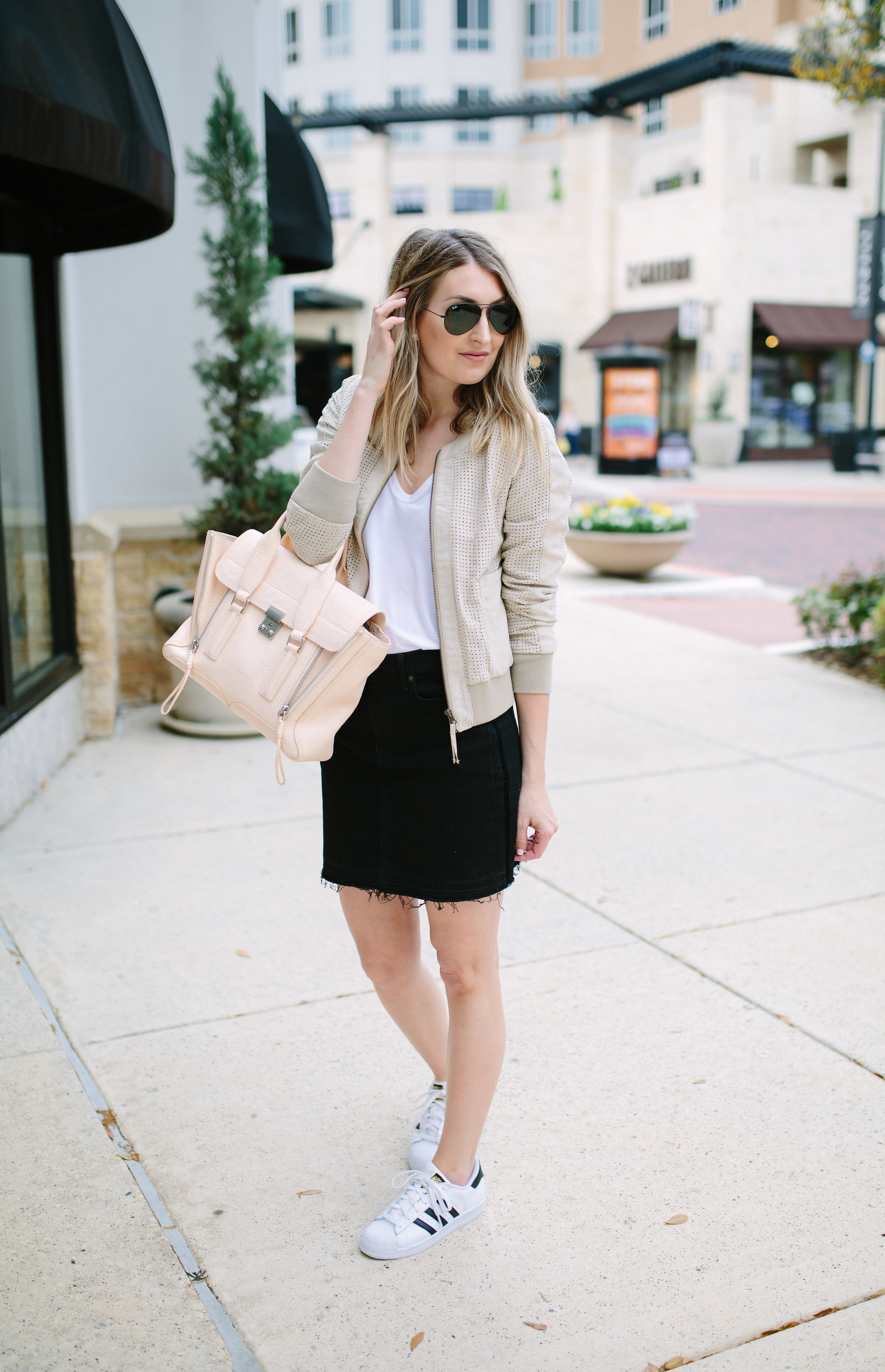 I scored this particular denim skirt a few weeks bag on major sale at Gap. This exact one is no longer available, but I've linked a couple of other great options below. Here's the thing about denim skirts. They are almost always a good substitute for denim shorts. And you guys, I struggle finding denim shorts I like. I HATE when shorts hug my thighs. I want them to be slightly loose around my legs. I feel like it makes me look thinner. Unfortunately, since my legs aren't as thin as they used to be, this is a hard thing to find in shorts. Therefore, skirts are a good way to avoid that "thigh-hugging" look.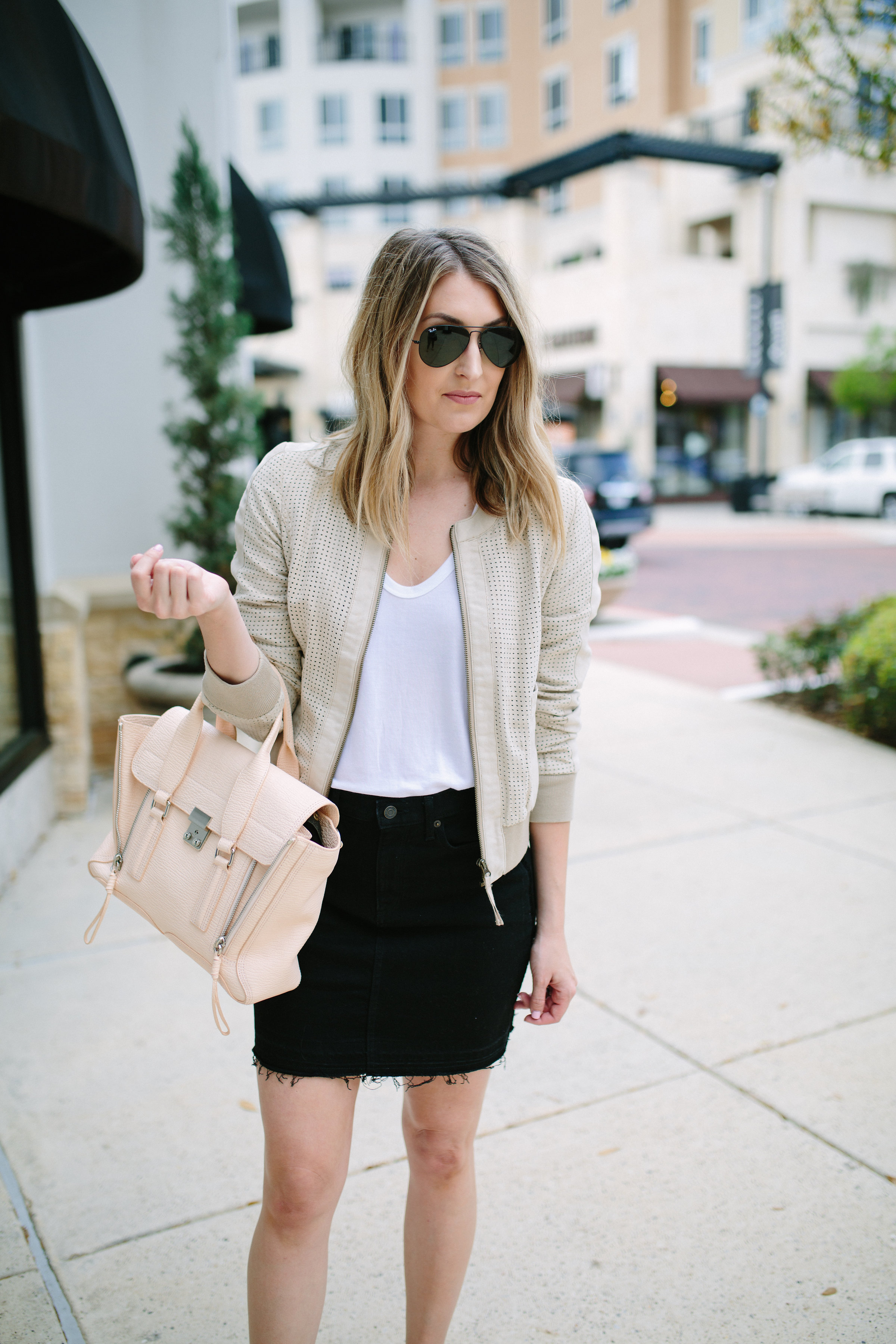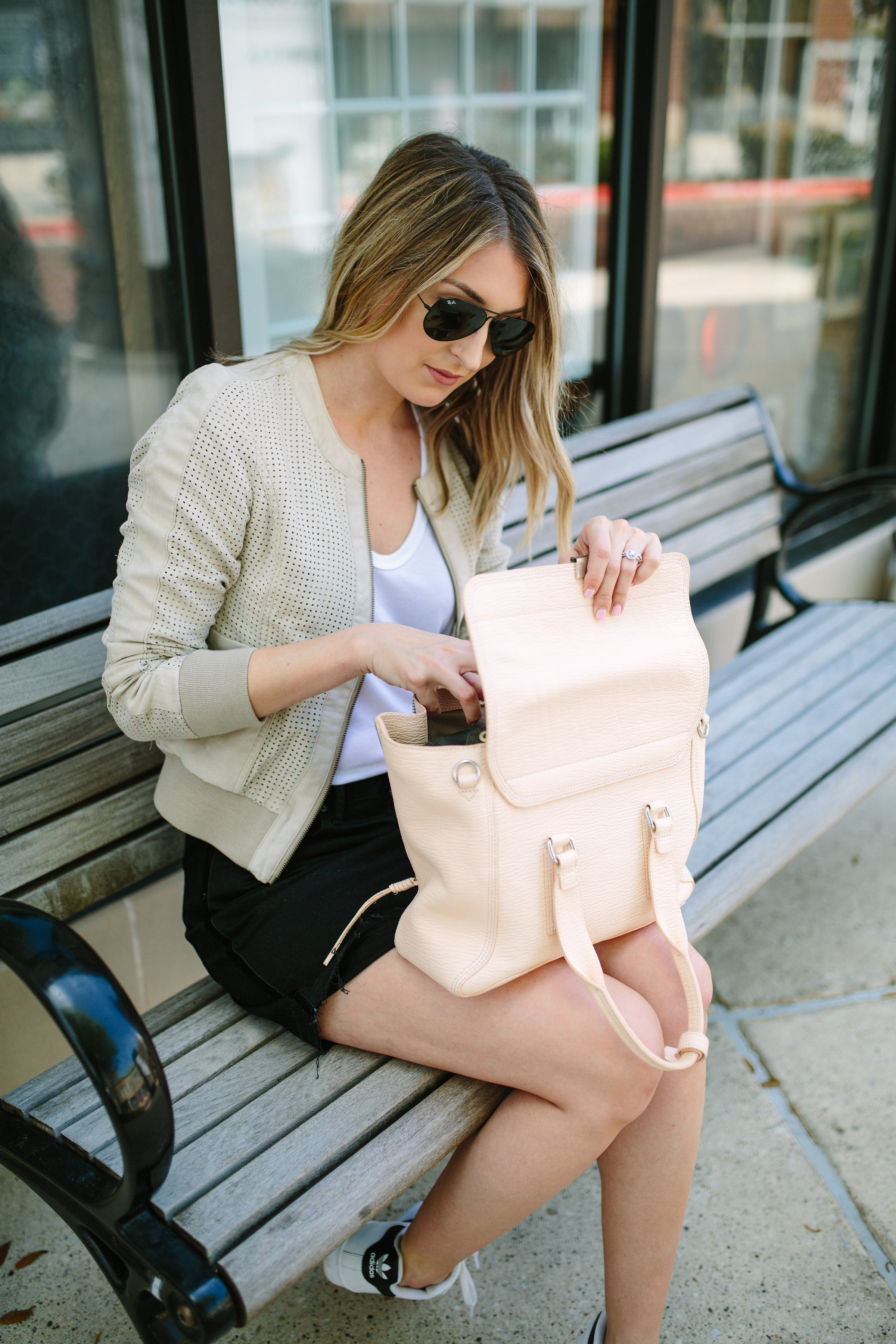 Another thing I'm loving lately, bomber jackets. This one is actually from last year, but it's still a favorite. (I linked a few current favorites though!) I love the casual, laid-back look they give to an outfit. I usually pair mine with sneakers, hence this look, but I've seen them paired with some super chic booties and that can look amazing…or even with a strappy heel! For me though, sneakers are the easiest option to chase my two toddlers around in, so that's what I usually go with! I actually meant to shoot this look with a different pair, these Vince platform sneakers that I have been loving lately, but I totally forgot to change my shoes during this shoot! So, Adidas it is! Luckily, it still works!
xo, Loren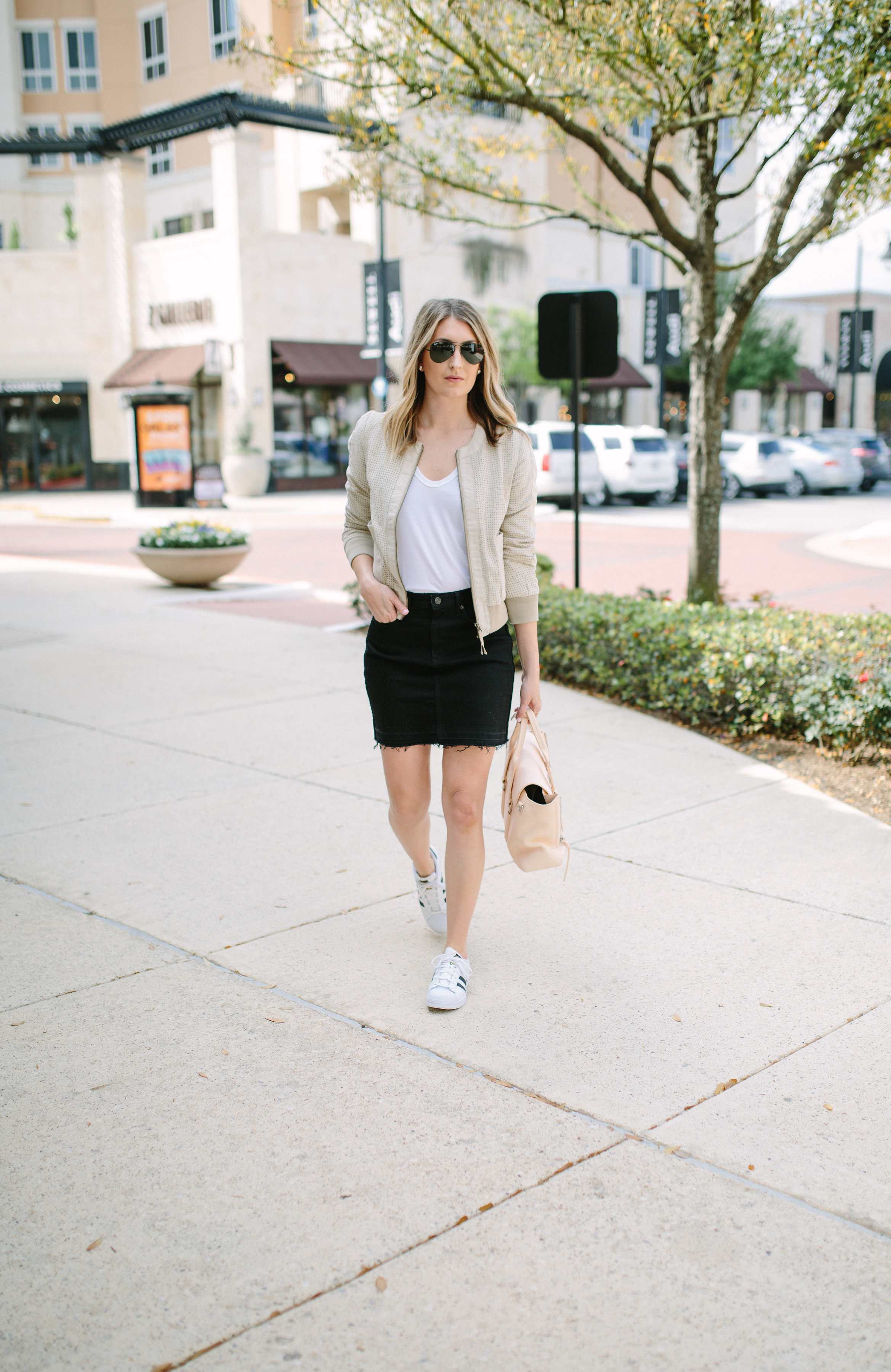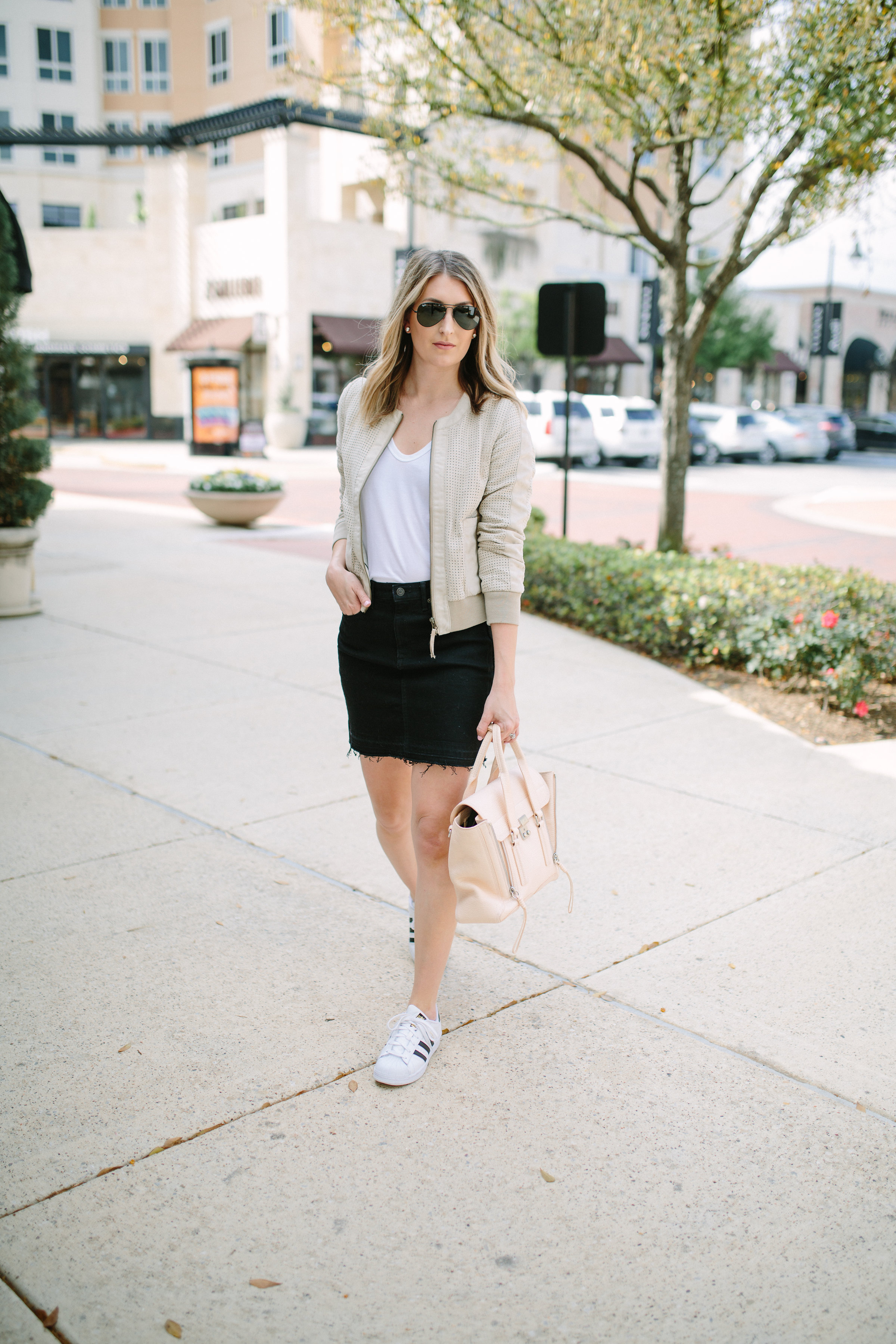 Jacket: Old, similar here (also loving this option!) / Tank: Topshop / Skirt: Gap (no longer available, similar here and here) / Sneakers: Adidas / Bag: 3.1 Phillip Lim / Sunnies: Ray-Ban / Earrings: Nordstrom