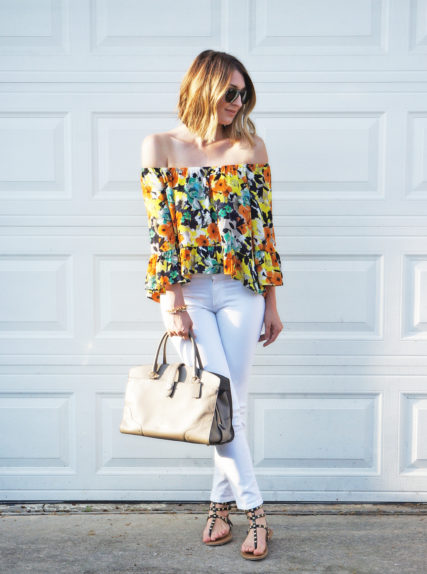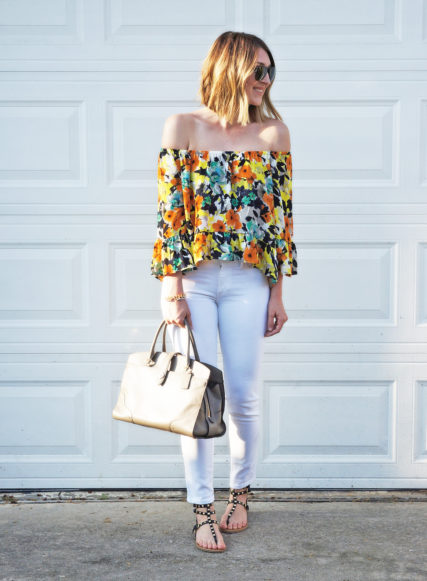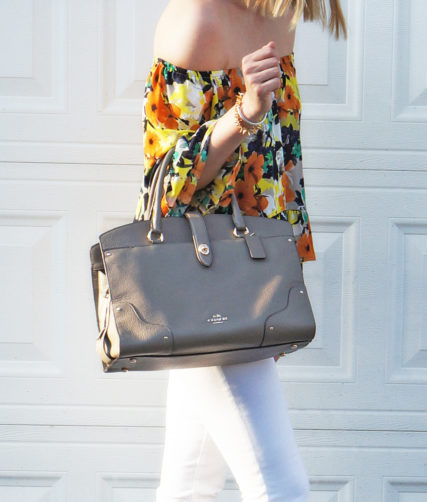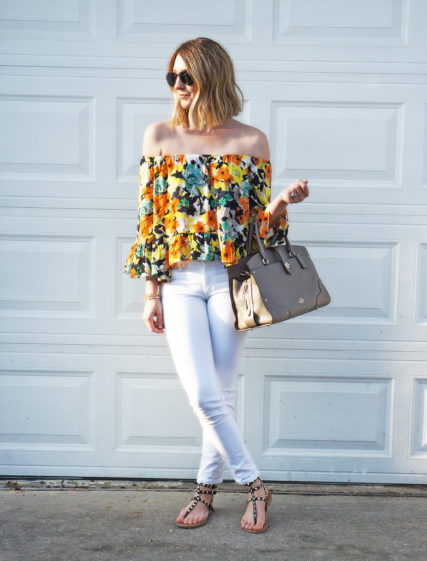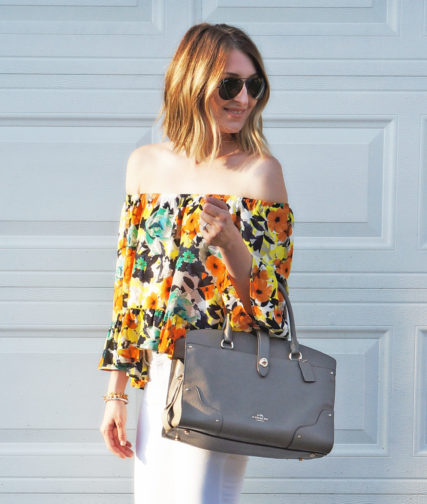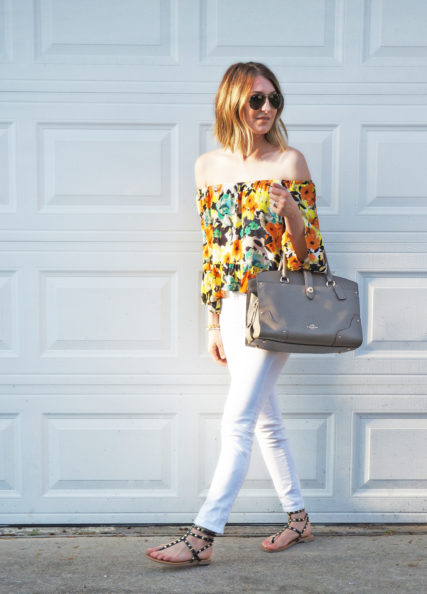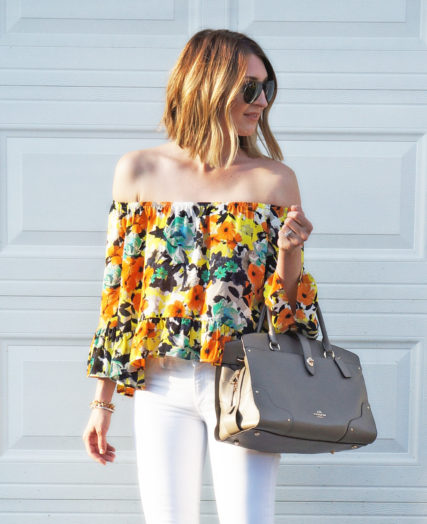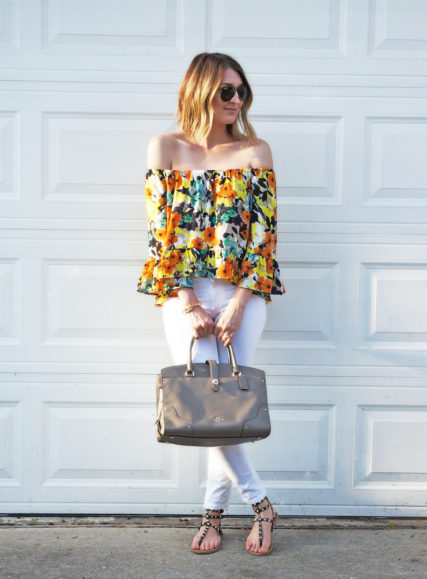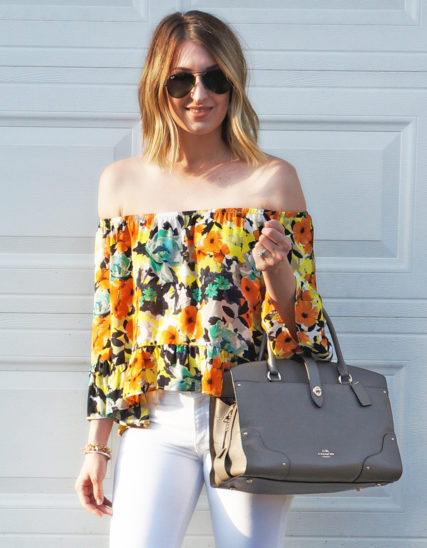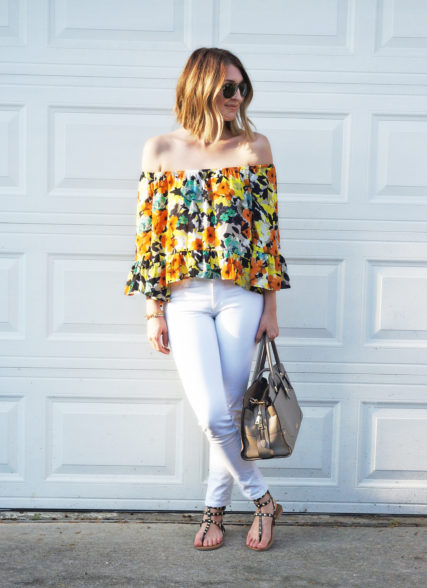 Top: Eight Sixty / Jeans: DL 1961 / Sandals: Target (similar) / Bag: Coach / Sunnies: Ray-Ban / Earrings: Kendra Scott / Bracelets: David Yurman and Stella & Dot
This top is one of my favorite tops ever! I am so obsessed with the off-the-shoulder trend right now, and the colors and print of this top are just so fun and perfect for spring and summer. I will say, at 5'8″ it does run a little short. It's not something I can wear while chasing my toddler around unless I feel comfortable showing some midriff (hint: I don't). But still, it's an adorable top.
These white jeans are the best. I tried on SO many different pairs and finally went with these because I felt like they were the most flattering and the least see-through. That combination can be hard to find in a pair of white jeans!
This bag is from Coach and it is the most gorgeous, functional bag EVER. The placement of the pockets allows me to keep everything super organized which I love. I actually used it while traveling a couple of weeks ago and it was so nice for everything to have a place.
As I've mentioned before, I have an obsession with the entire Valentino Rockstud collection. However, nothing from that collection fits into my budget right now. I found these black studded sandals at Target that are an exact look-a-like of the Valentino ones I have always admired. They are sold out at the moment, but my brother's girlfriend was told the other day to keep checking back because they might restock them! I also linked another pair of studded sandals that I love, that kind of give off the same look.
xo, Loren