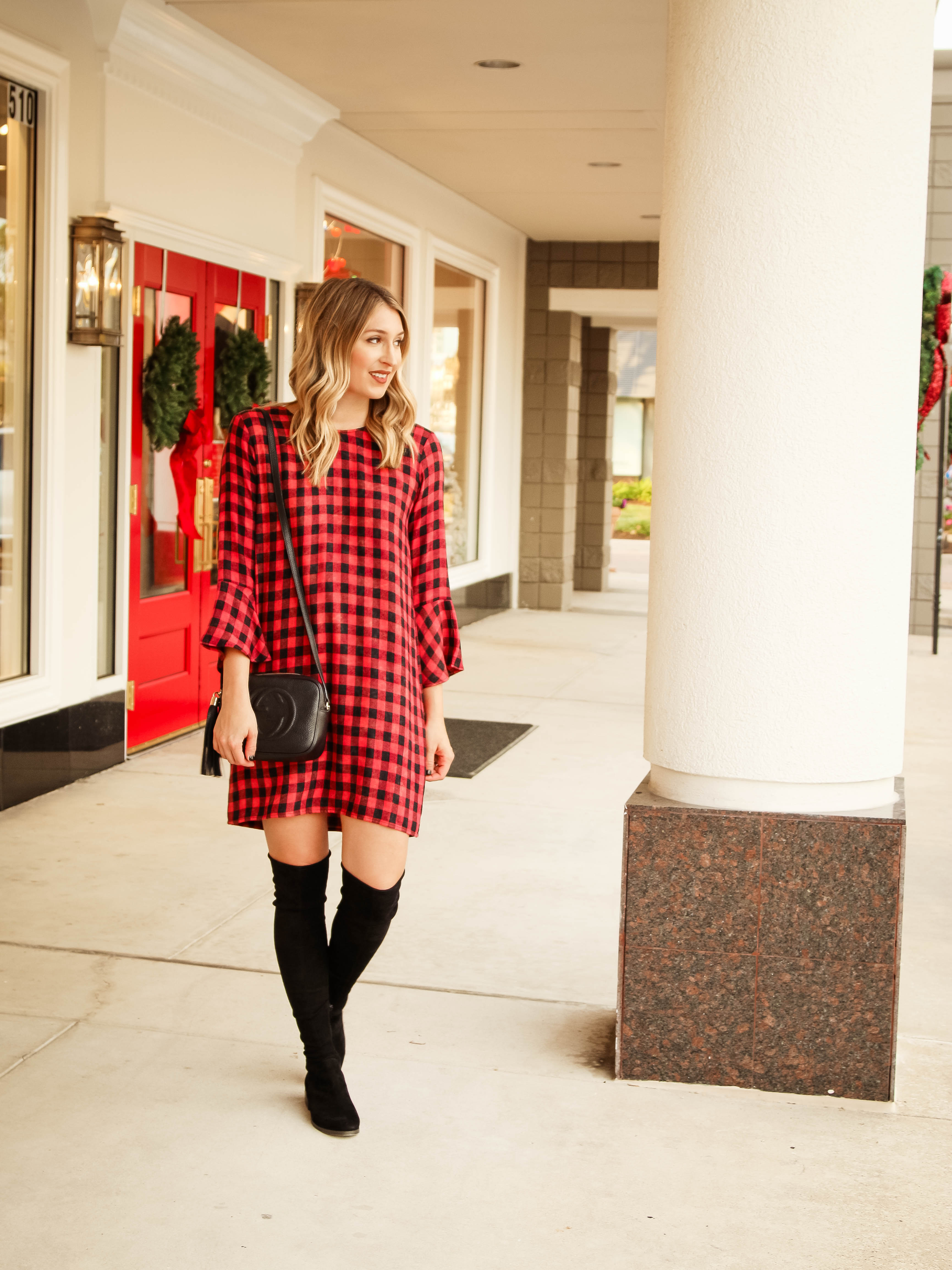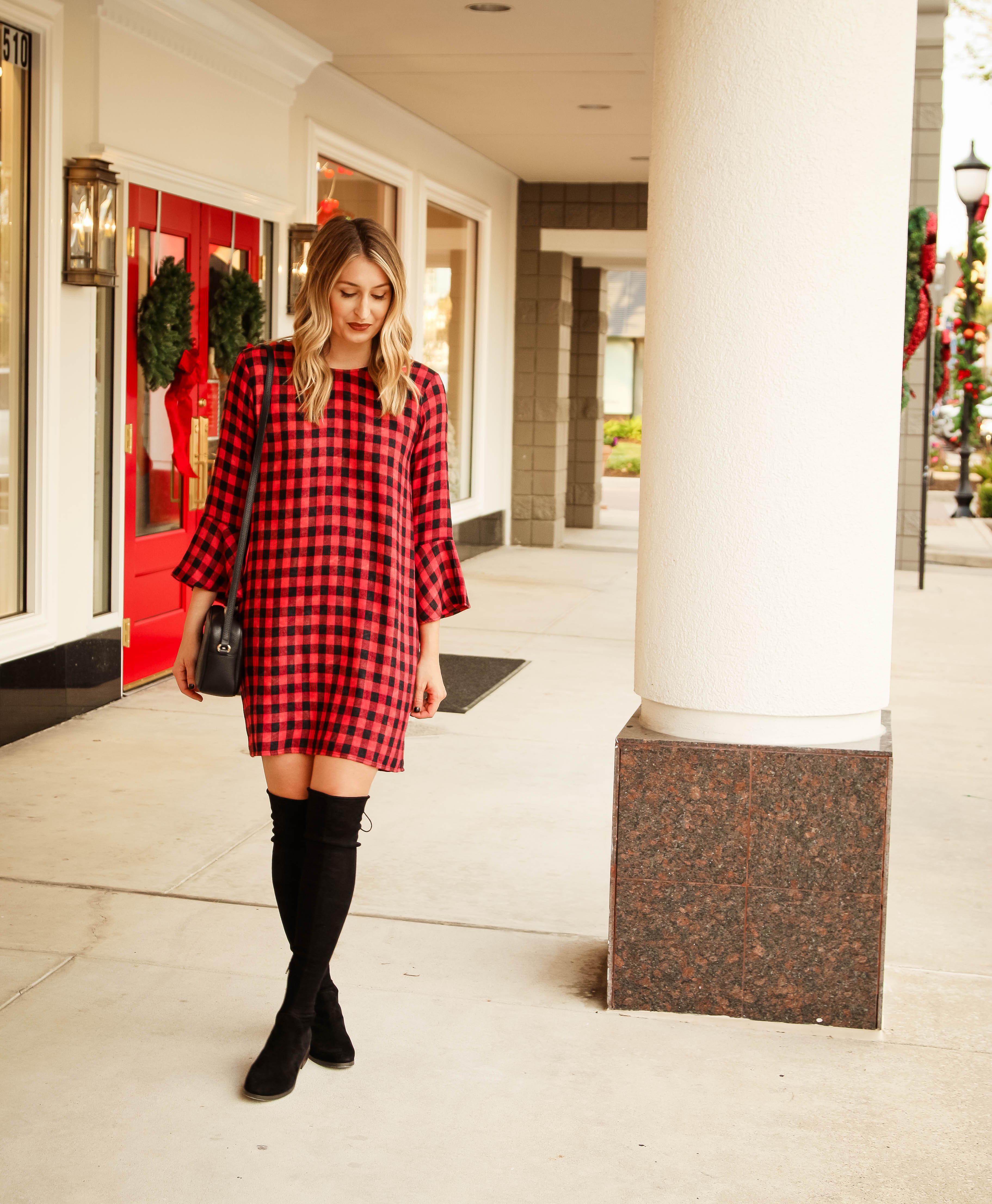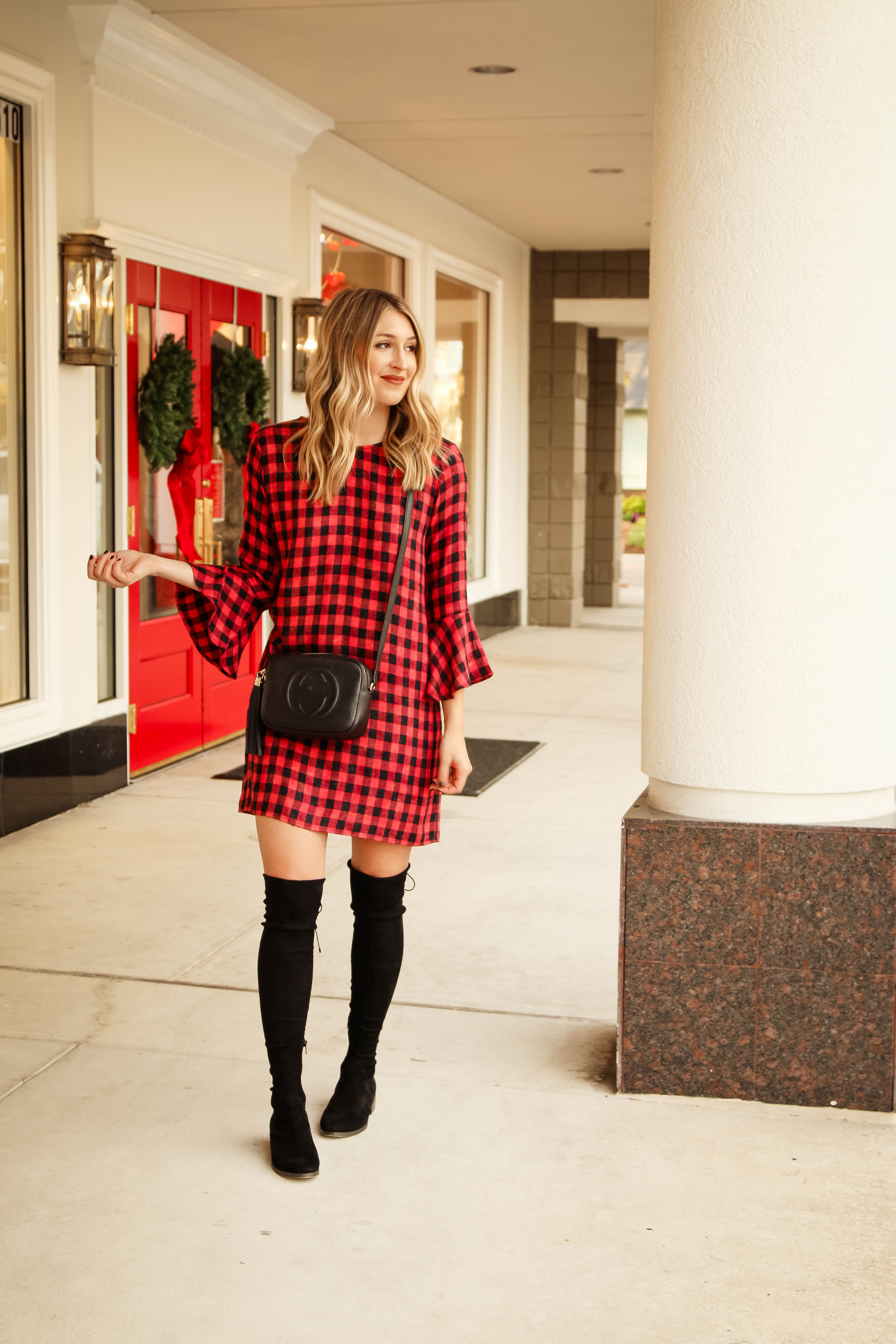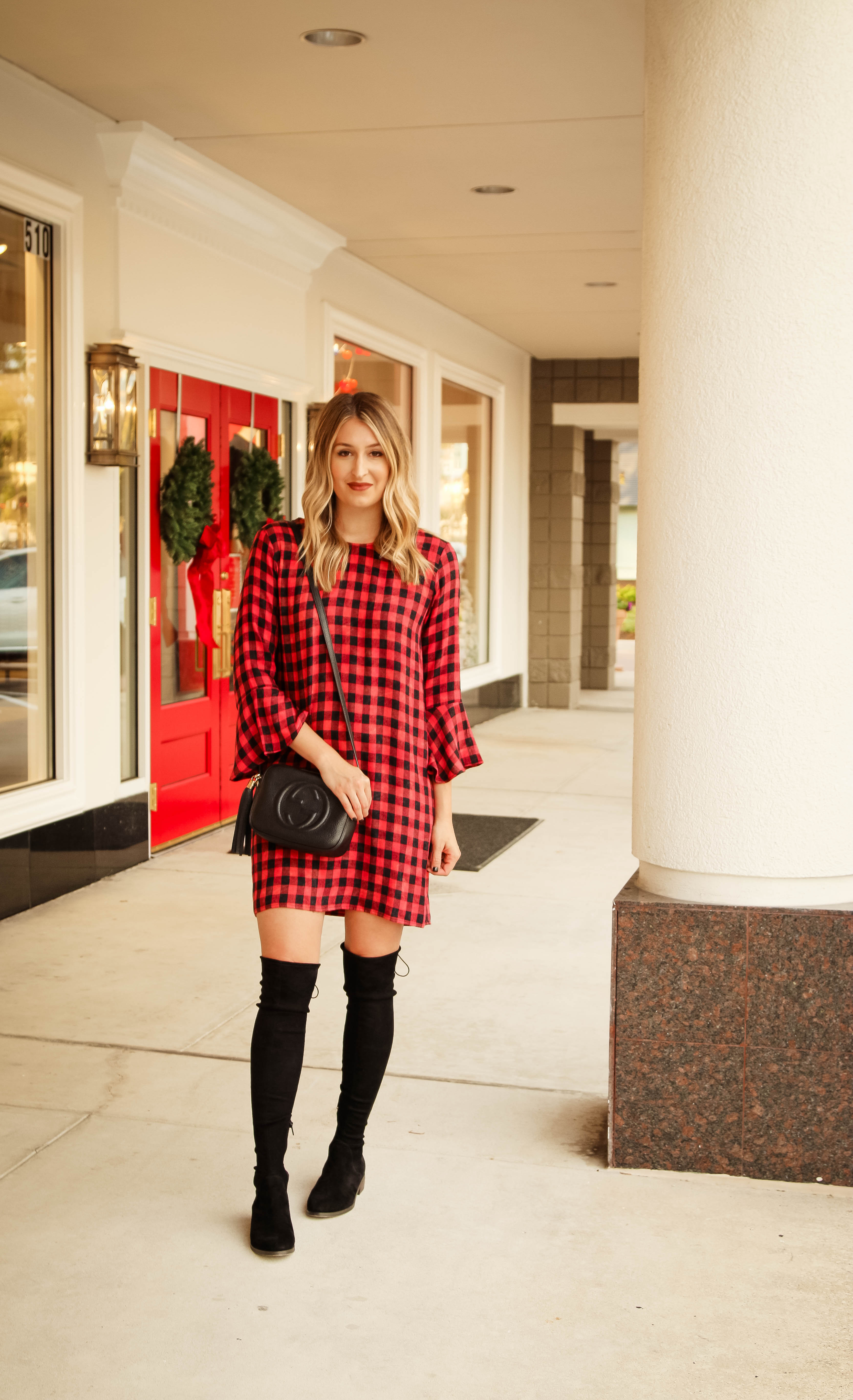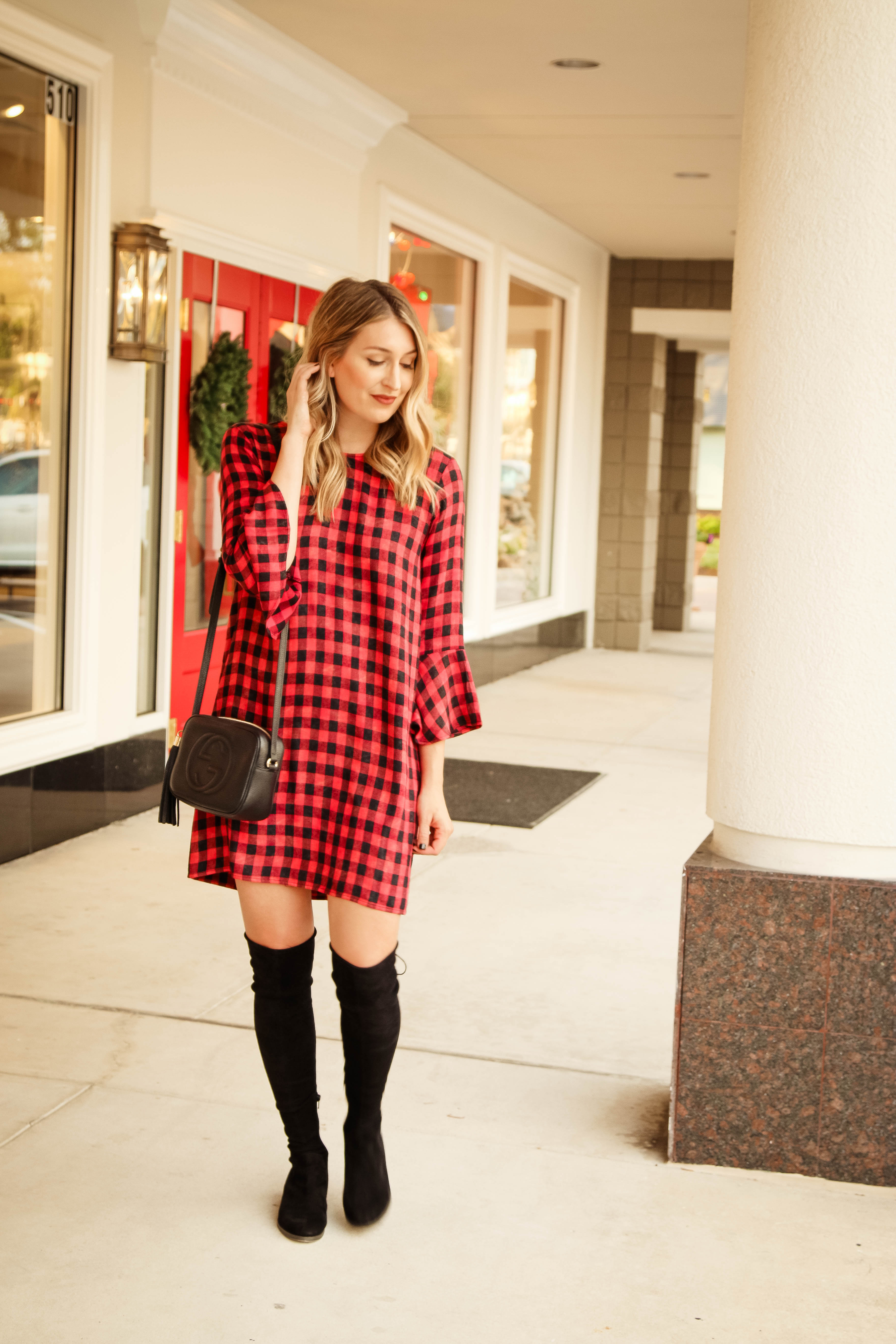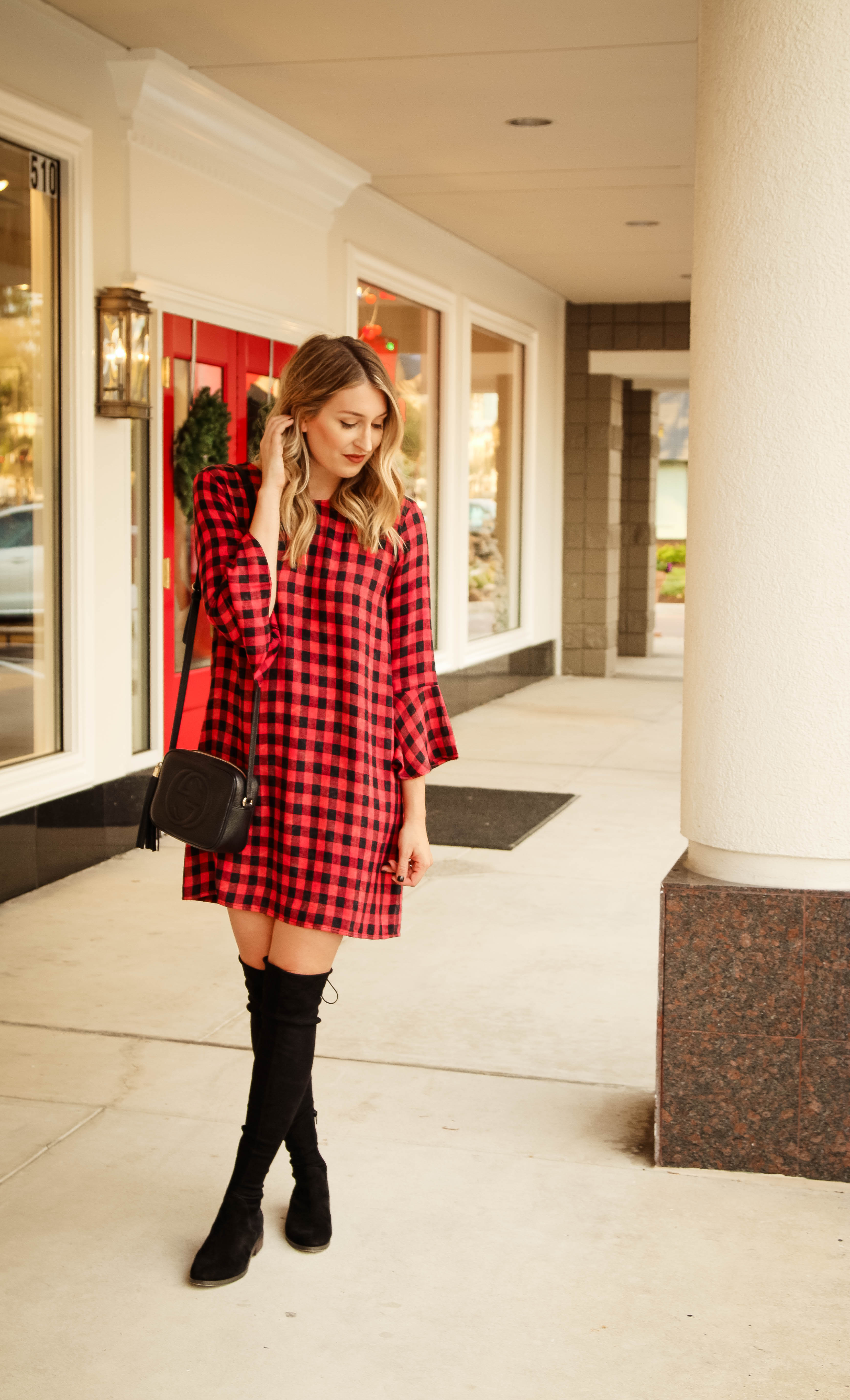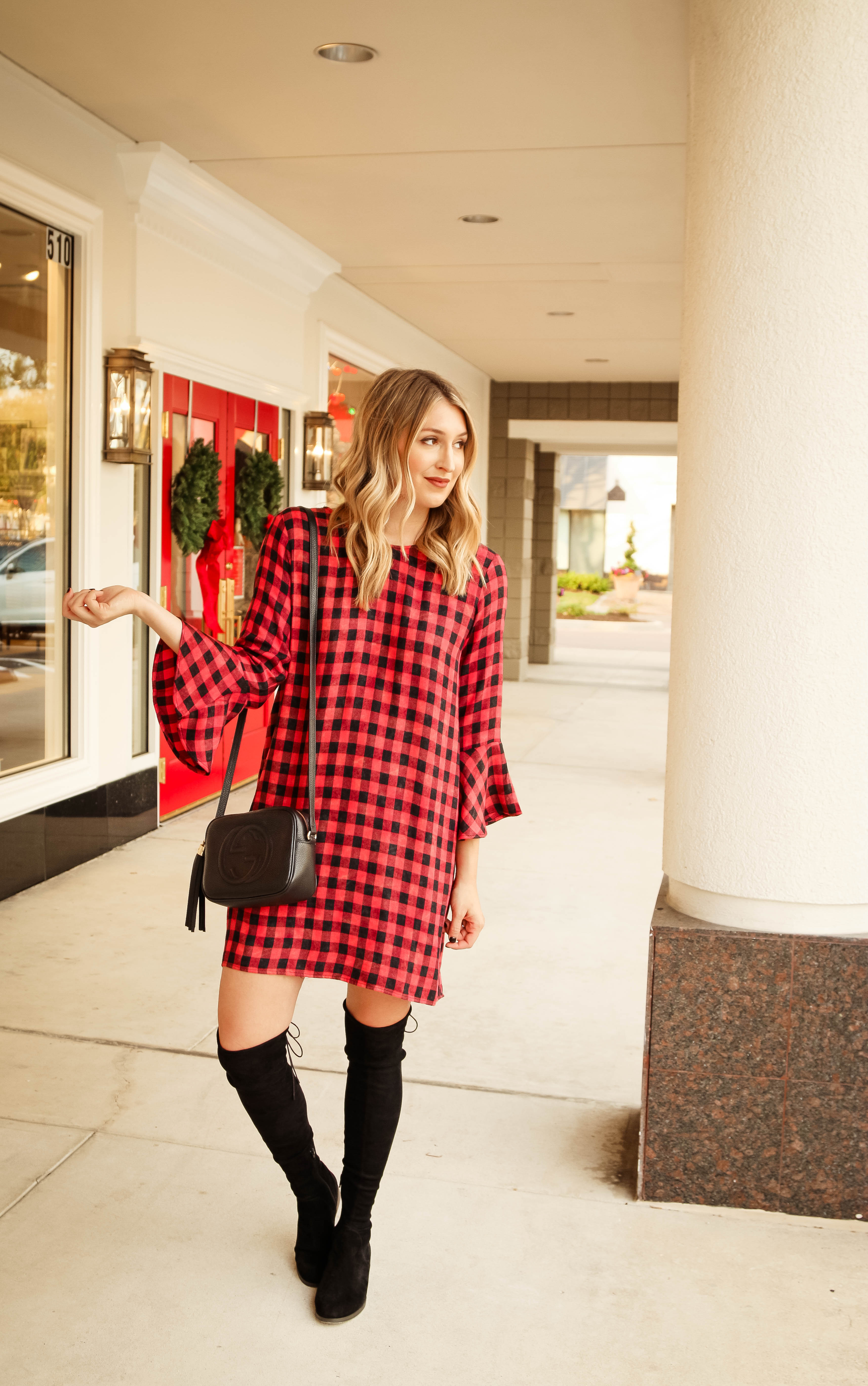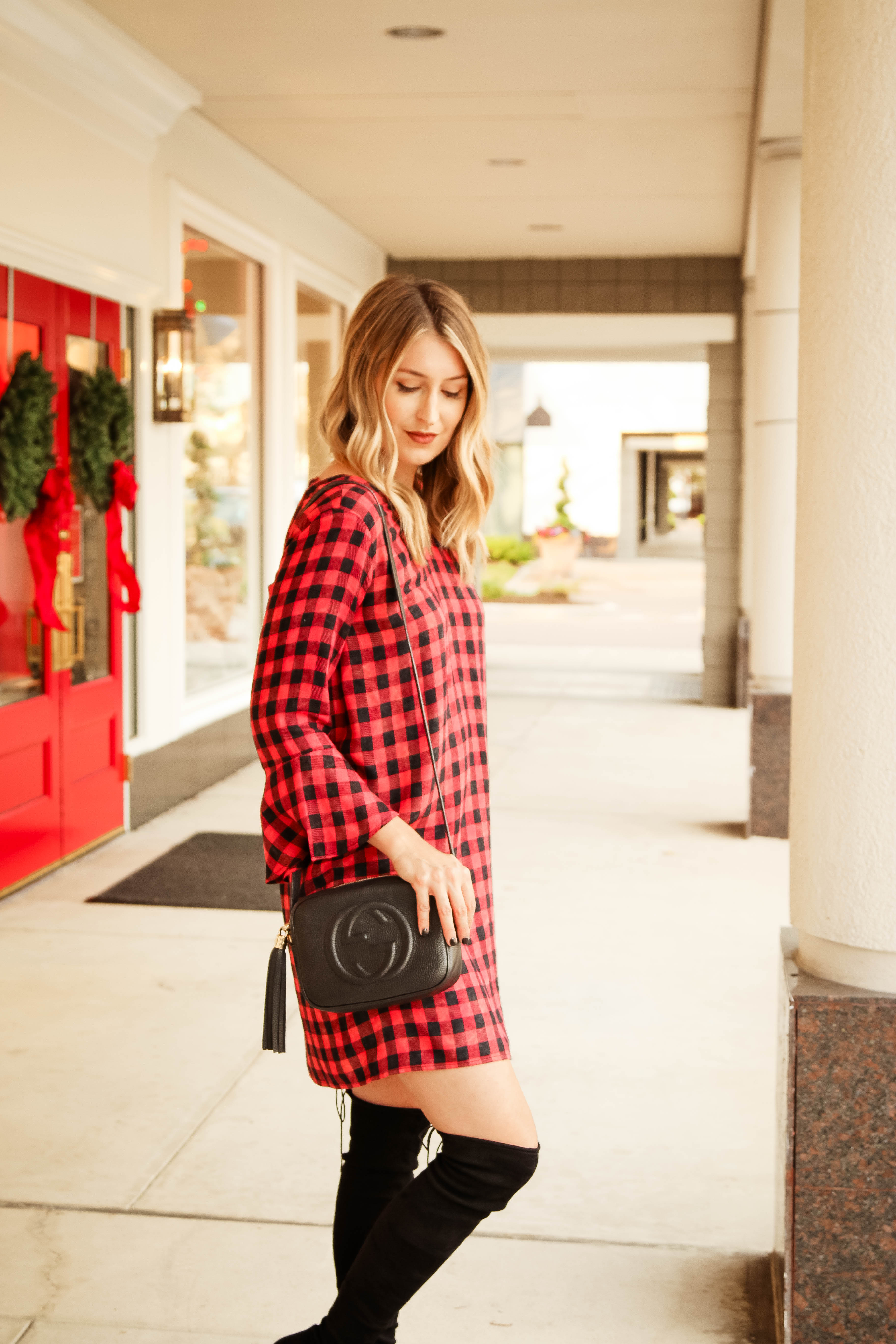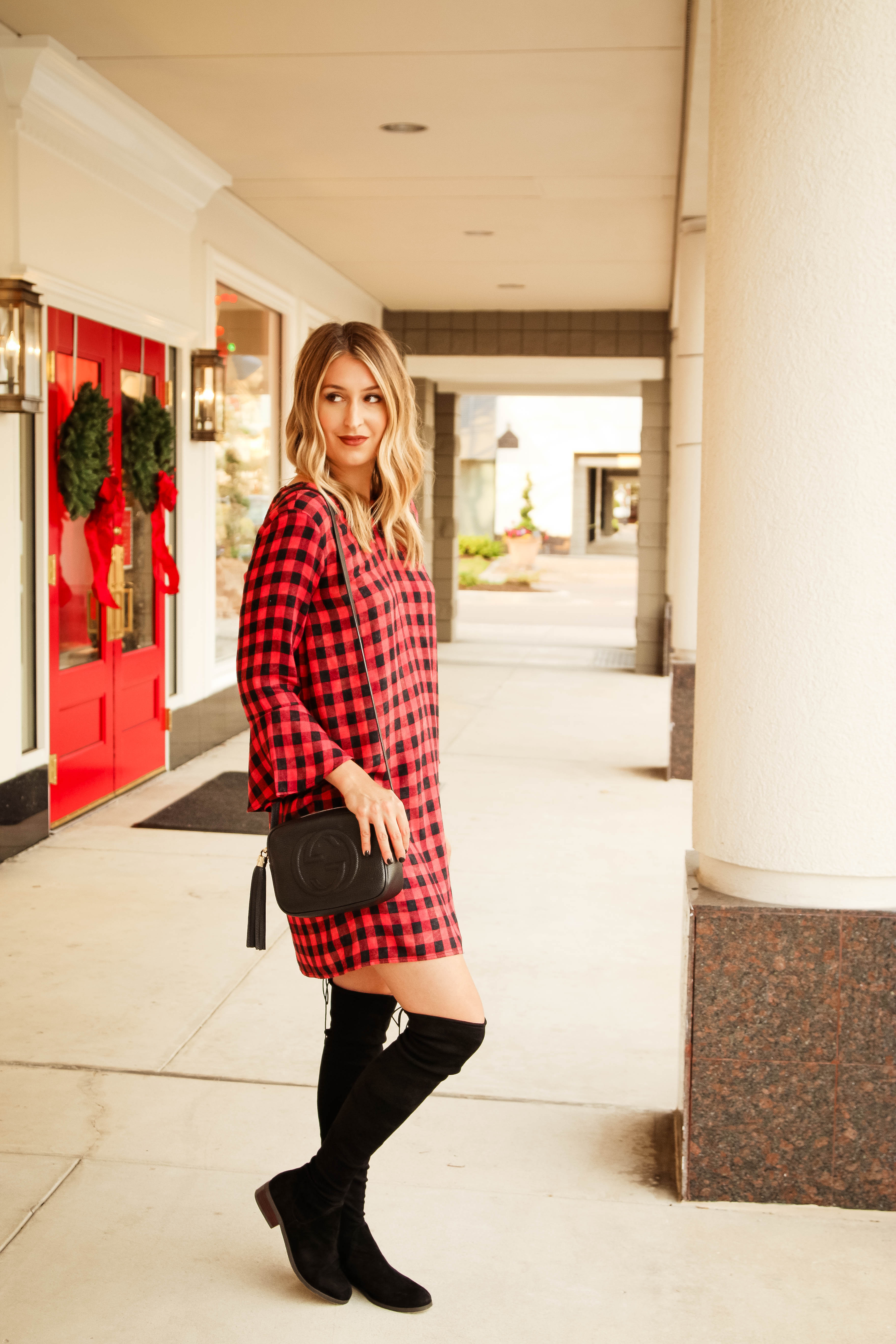 dress / similar boots / bag
Ok y'all, so I totally thought I had scheduled this post to go live last week, and apparently I did not. SO, here it is! Sorry about that! I'm going to blame it on the fact that I had the flu and was pretty much worthless for a few days haha!
Who still has some last minute Christmas shopping to do?! Y'all, I just finished mine today and it is such a relief! I always start really early, so I did this year as well. I managed to finish shopping for our kids and my husband several weeks ago, but there were a few people I still had to knock out. Some people are so much harder to come up with ideas for, so those are always the last ones I cross off my list. We also always do a white elephant gift exchange at my grandparents' house on Christmas Eve, and I totally waited until the last minute to buy those gifts. So I had to run out today and brave the mall (which I DON'T recommend right now by the way), but I was able to grab what I needed!
Okay, so confession time…I actually bought this dress because I wanted to match my kids! I know, I'm lame, but I couldn't resist. A while back I got Liv the cutest little buffalo check dress, and got Mason a matching flannel shirt, so when I spotted this dress I was so excited. Of course, we never managed to get any pictures of the three of us (at least not yet), but there's still time, right? Anyway, this cutie is nearly sold out, but if you love the style of the dress it also comes in chambray which would be perfect for spring and summer with some wedges or flat sandals! I've also linked some other plaid dresses at the bottom of this post.
xo, Loren
Photos by The McRaes Photography