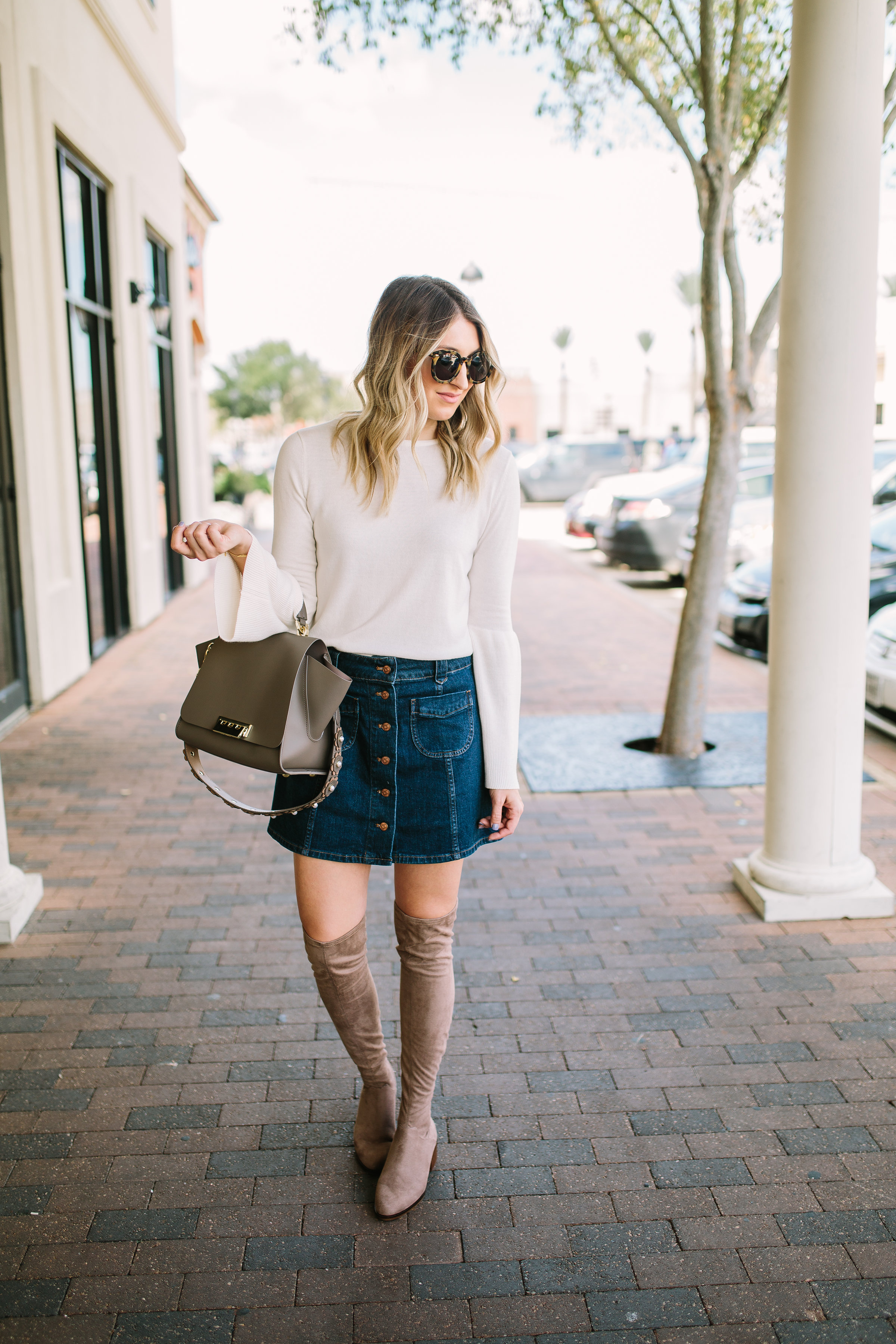 Happy Monday babes! Hope you all had a good weekend! We are currently living it up in Disneyland and having a blast!
I didn't want to wait to share this look with y'all, because this skirt is selling out quick. I love a good denim mini skirt, and this one is perfect for fall. My favorite things about it are the button-front detail and the patch pockets. I love this skirt for fall because the hem is finished, and the wash is darker, so I feel like it's a little more appropriate for this time of year than my raw-hem lighter denim one. It runs true to size, I am wearing my normal size, 27.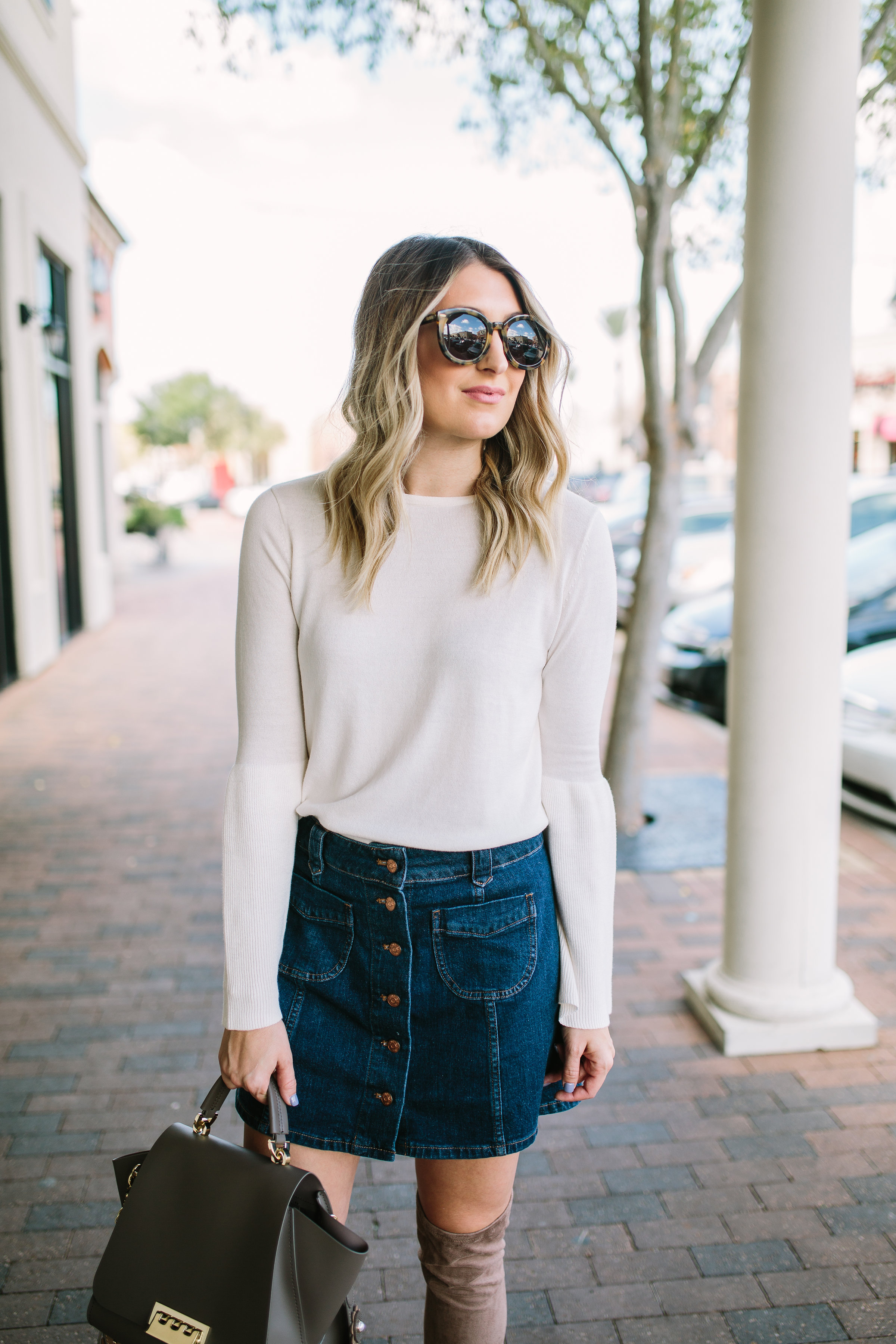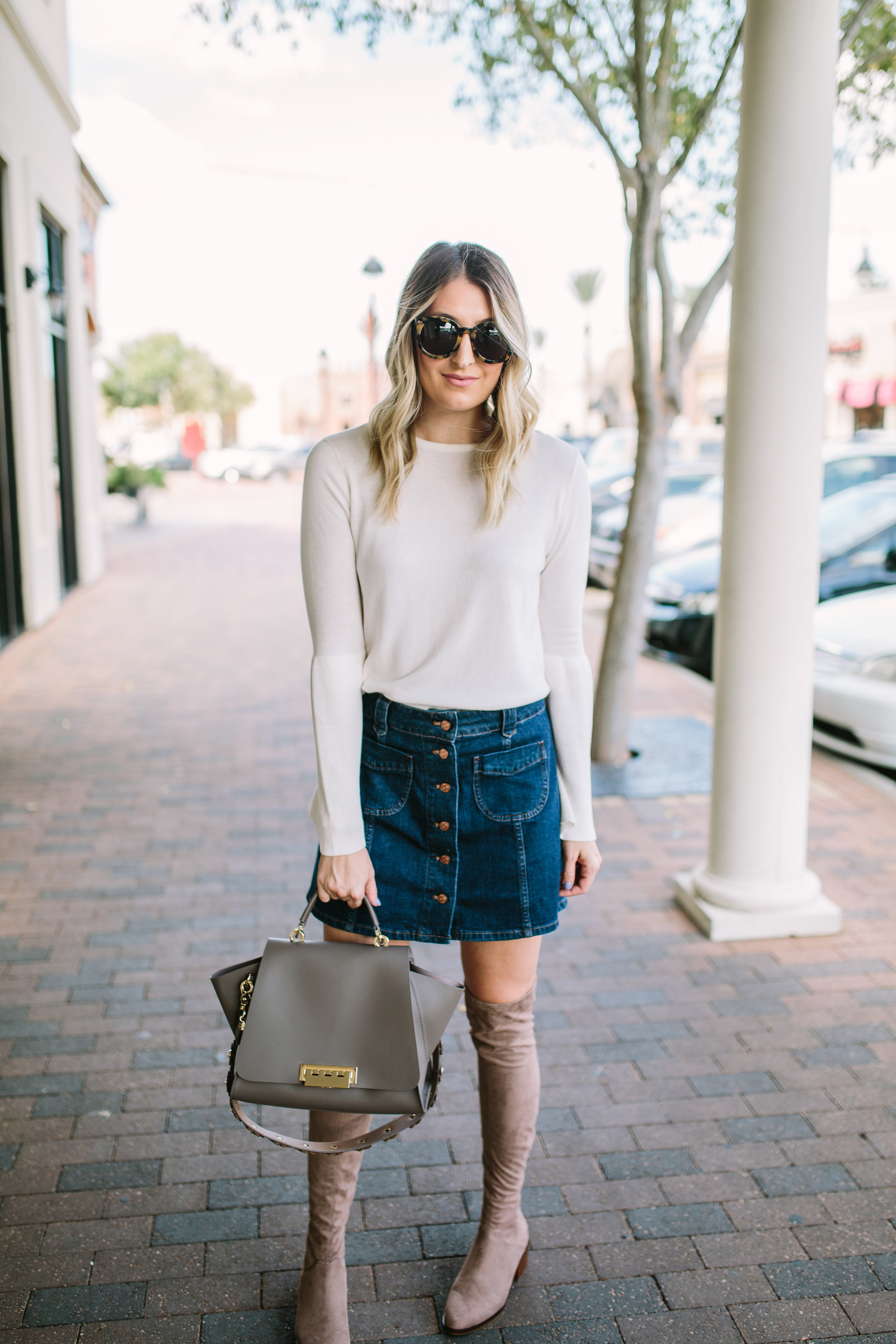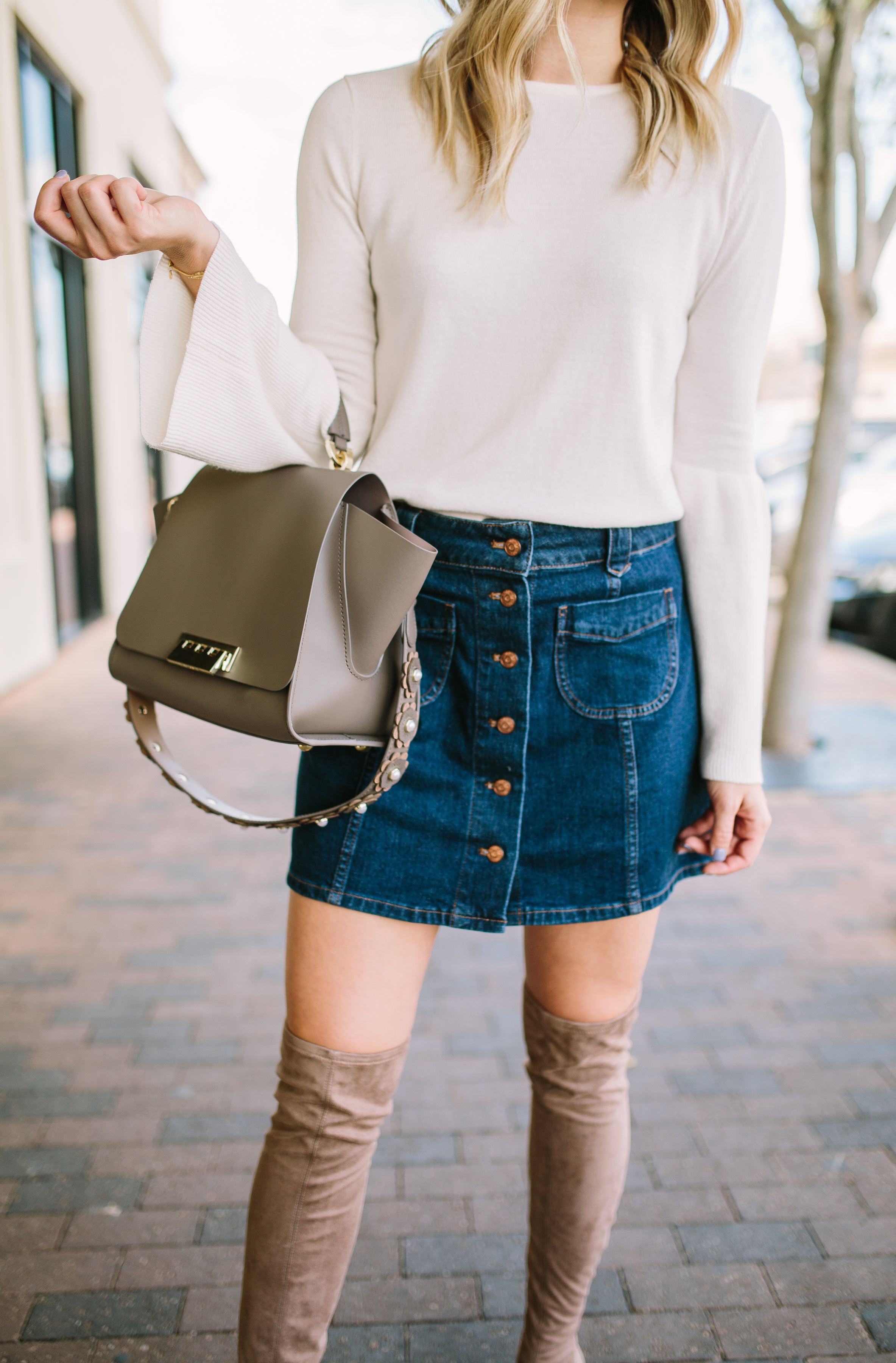 Can't stop, won't stop with the bell sleeve obsession y'all, so this outfit was exception. I found this ivory bell sleeve sweater on a whim while running through Target. Who can beat an adorable bell sleeve sweater for $25?! I did size up though (I always do at Target), so I'm wearing a medium here. For those of you in warmer climates (like Houston), who are like me and desperately waiting for the temps to drop so you can wear fall outfits, this sweater is a great option in the meantime, because it's really lightweight!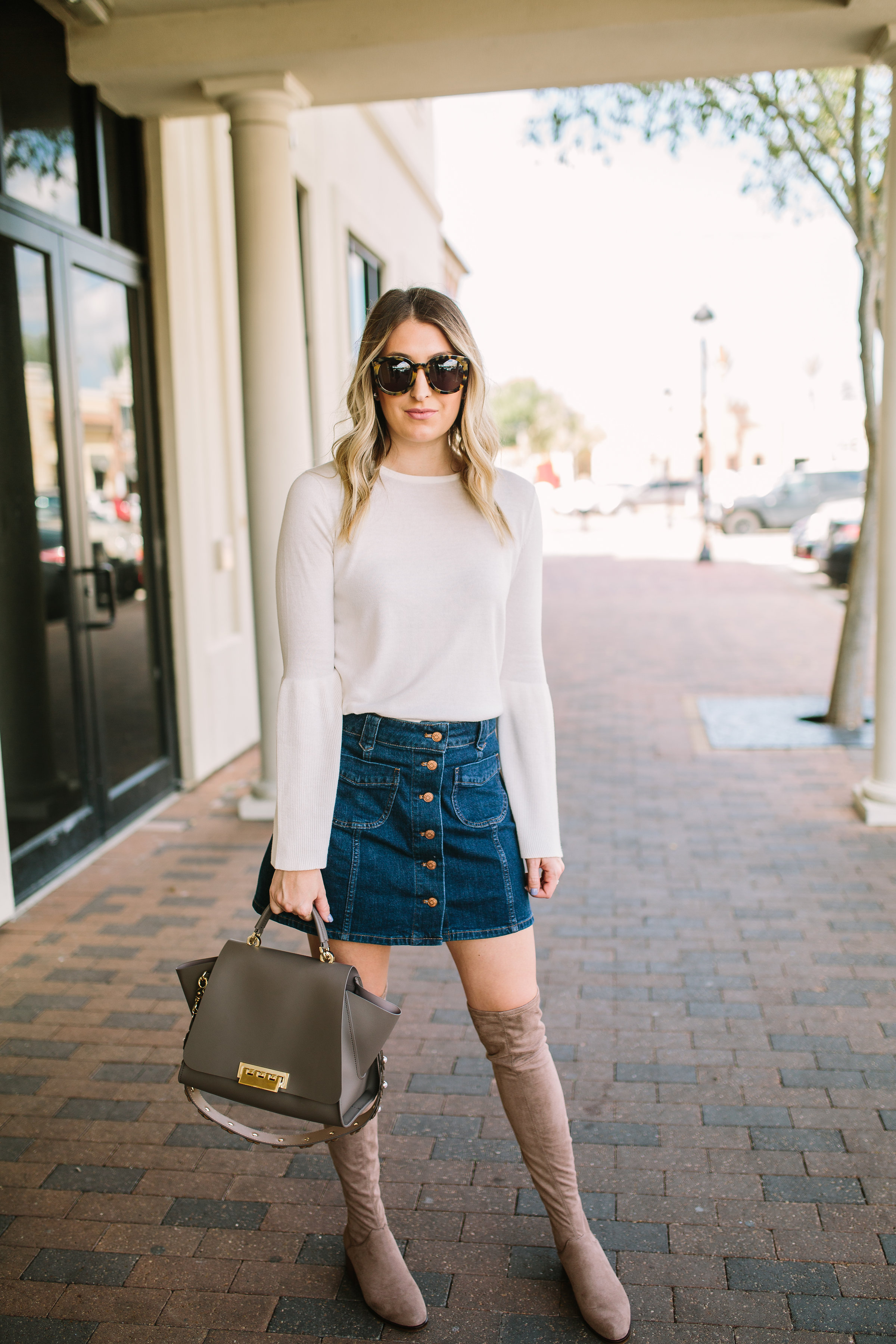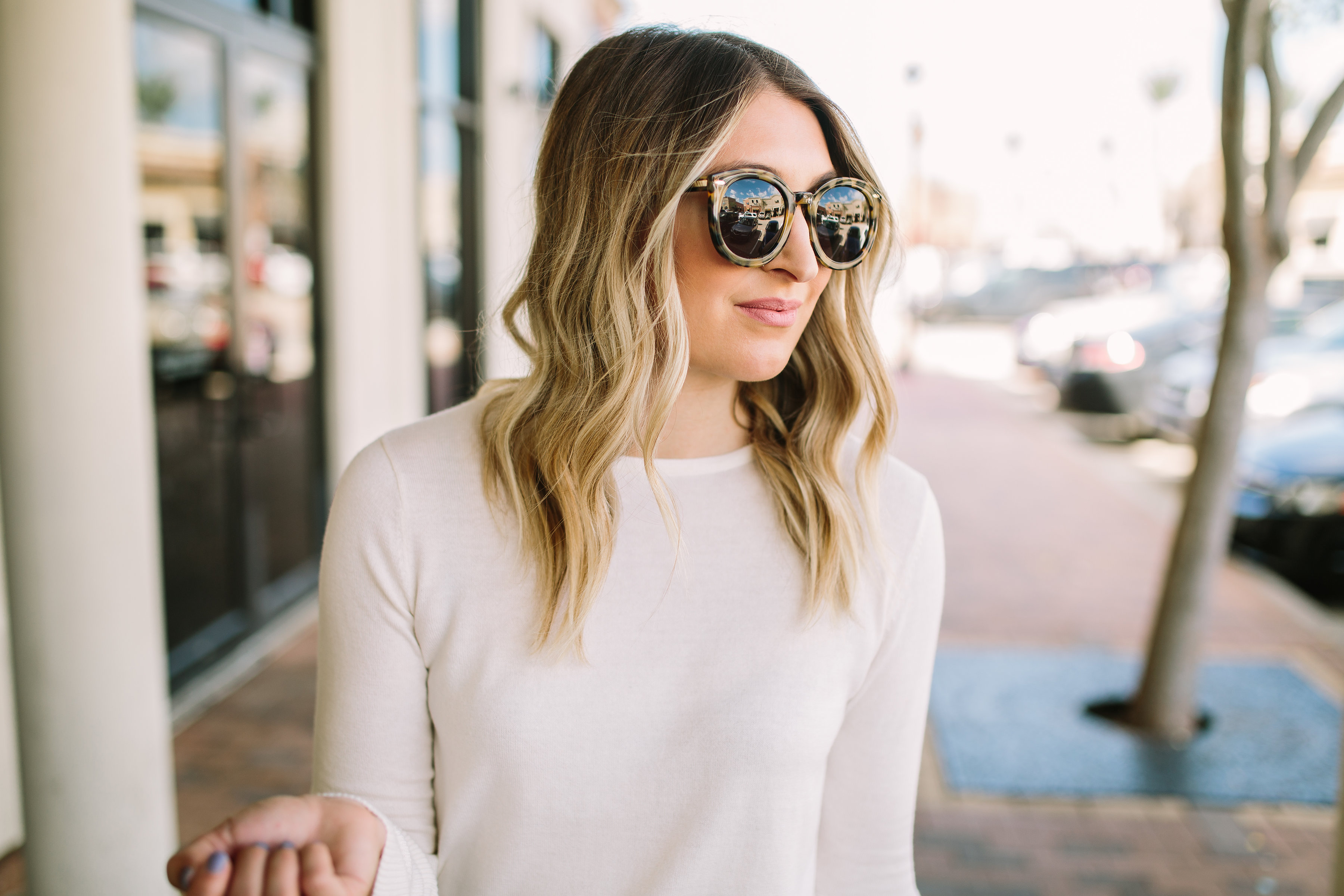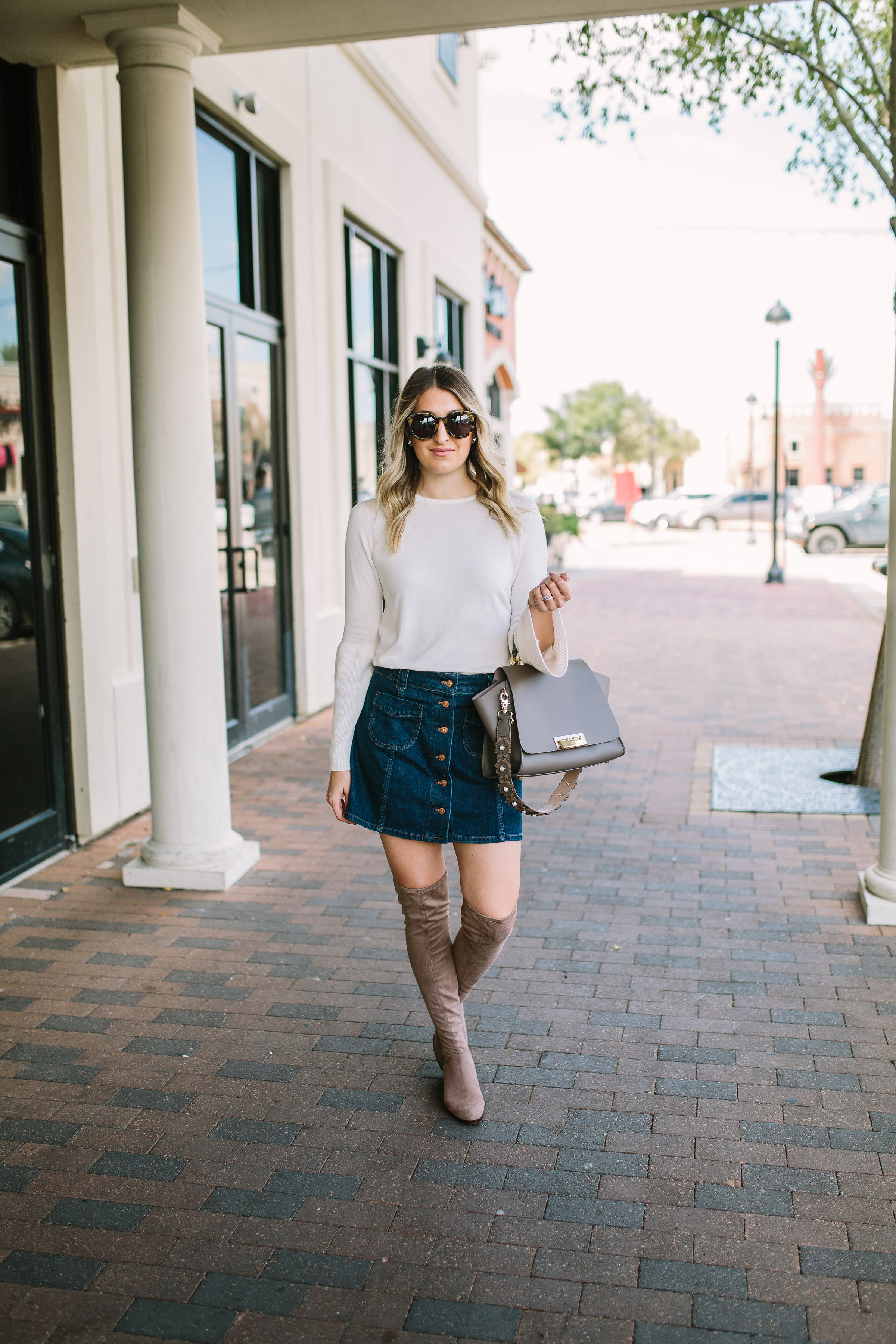 I always love the look of over-the-knee boots with shorter skirts. I feel like even though its a sexier look, I'm still pretty covered up! I love this pair because they have just the slightest block heel, so I can wear them all day every day while chasing my crazy toddlers around. They look great with dresses/skirts and jeans, and are on sale right now for $100! They also come in black. These sold out quick during the Nordstrom Anniversary Sale, but I have a feeling they will sell out again since they are on sale, so grab a pair while you can!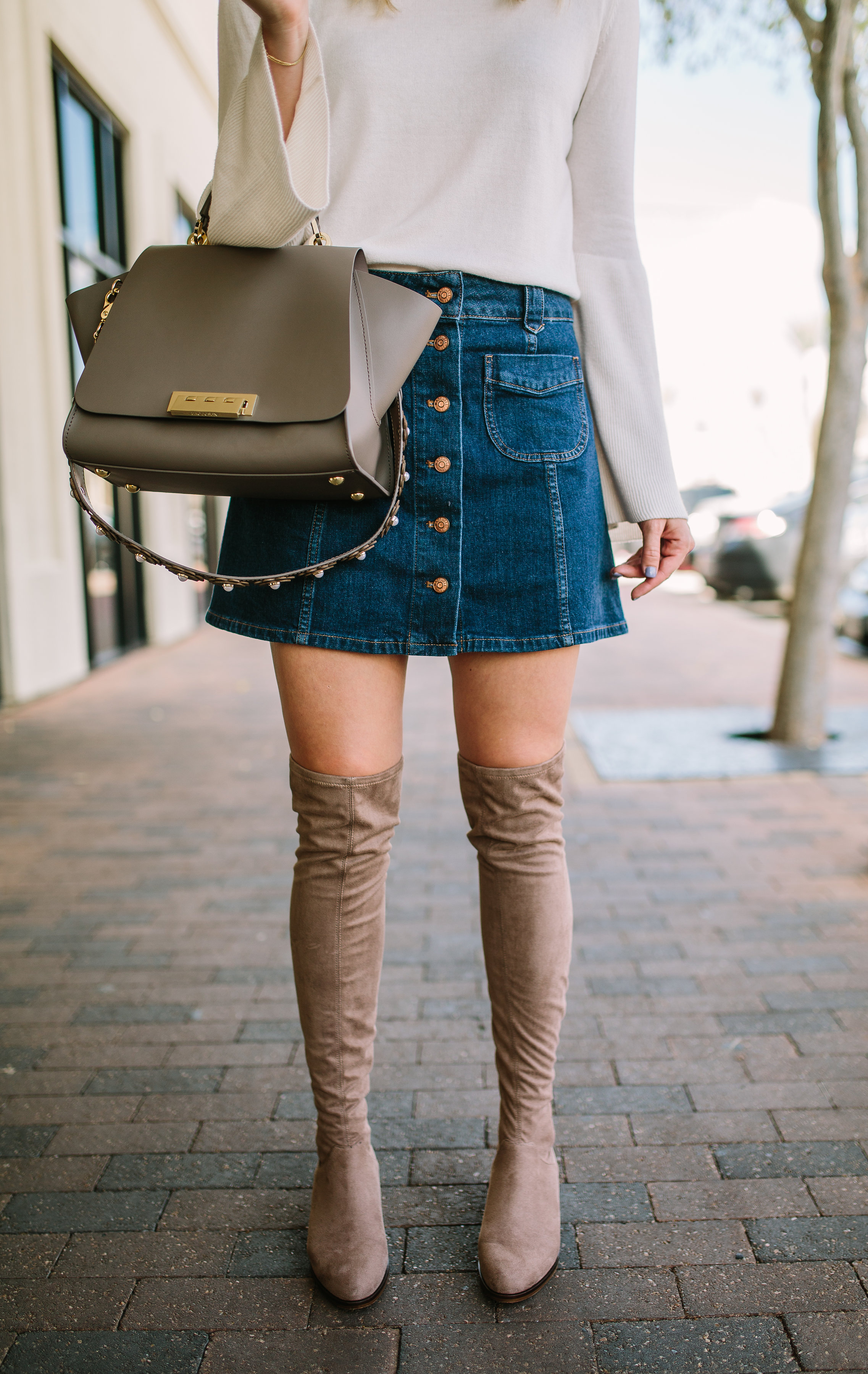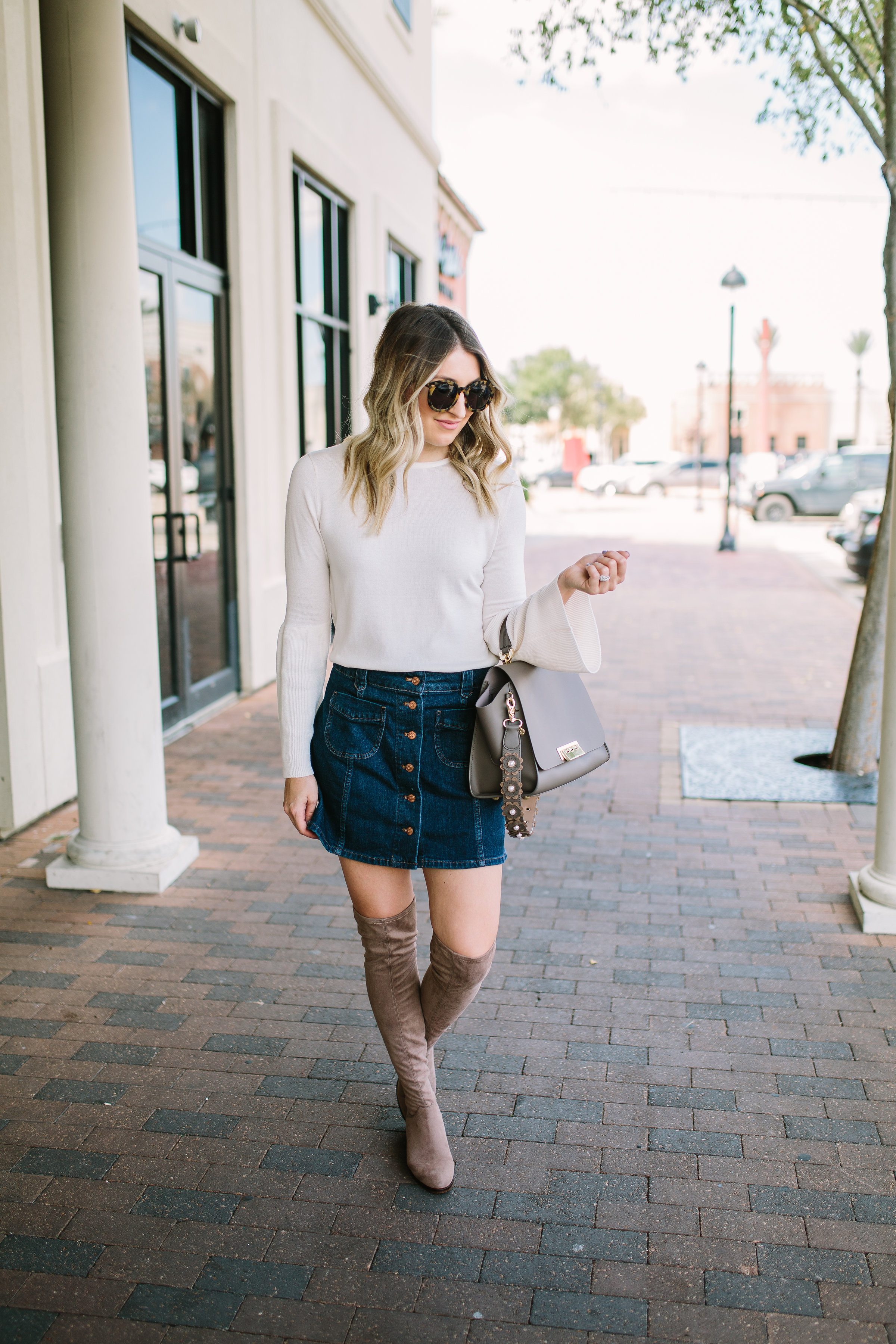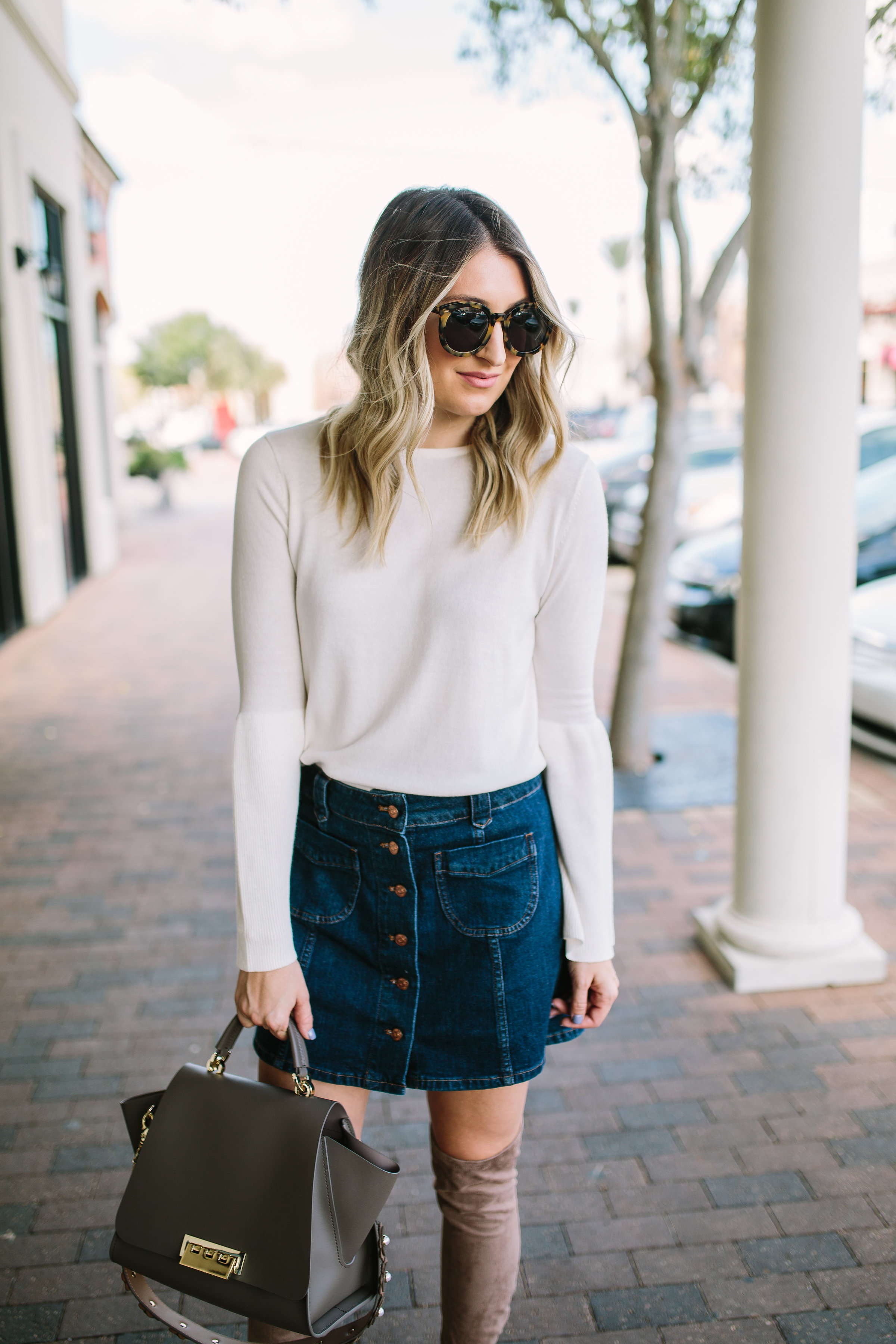 My ZAC Zac Posen bag was my splurge purchase from the Shopbop sale a few weeks ago. Y'all, I don't think I've ever been so happy with a handbag purchase. This bag is stunning! The leather could not possibly be any smoother, and the pearl and flower embellished shoulder strap is to die for. I have had my eye on one of these bags for a while, and I am so happy with it!
Well, that's it for now! I'm off to ride some rides and meet some princesses. Y'all have a good week!
xo, Loren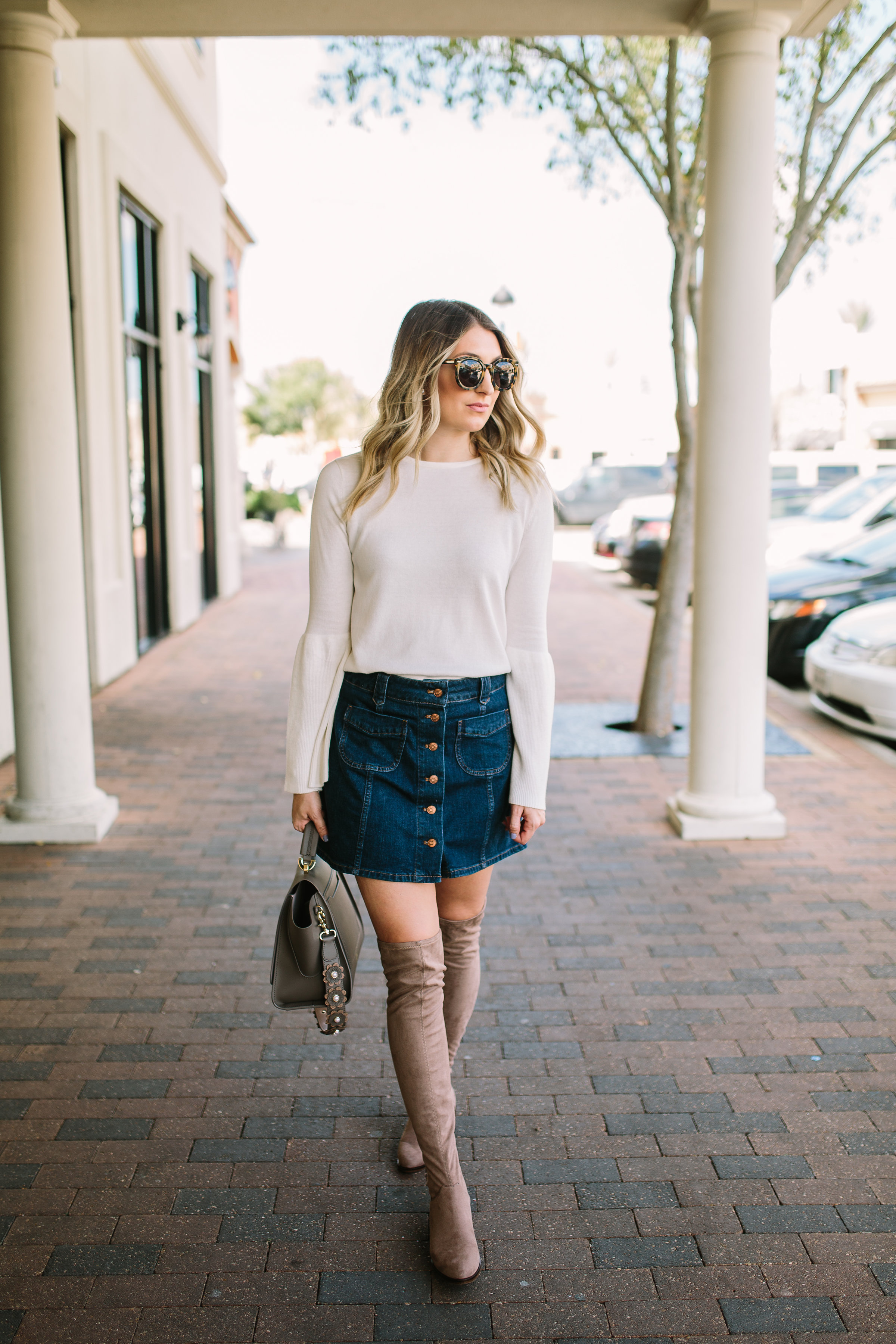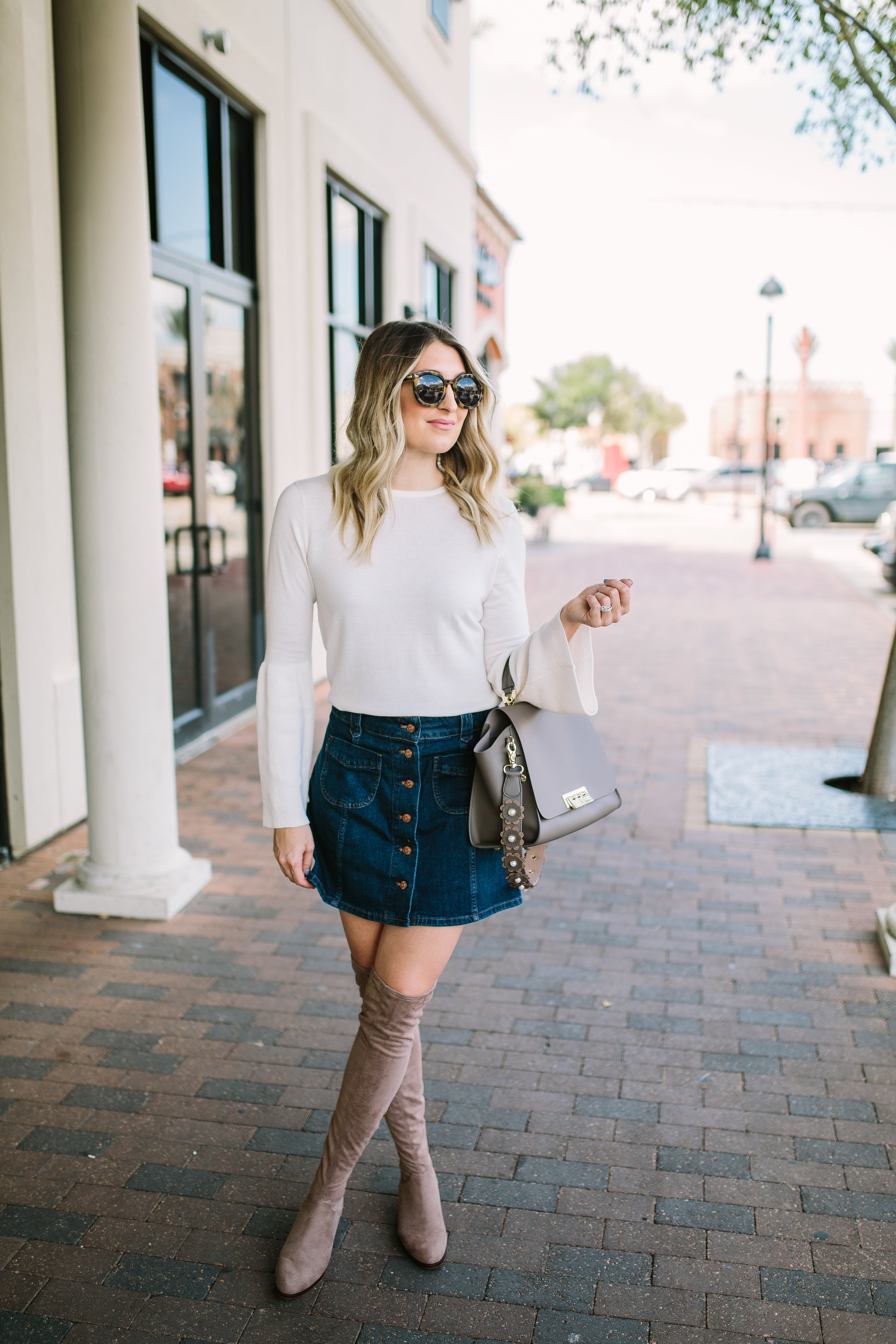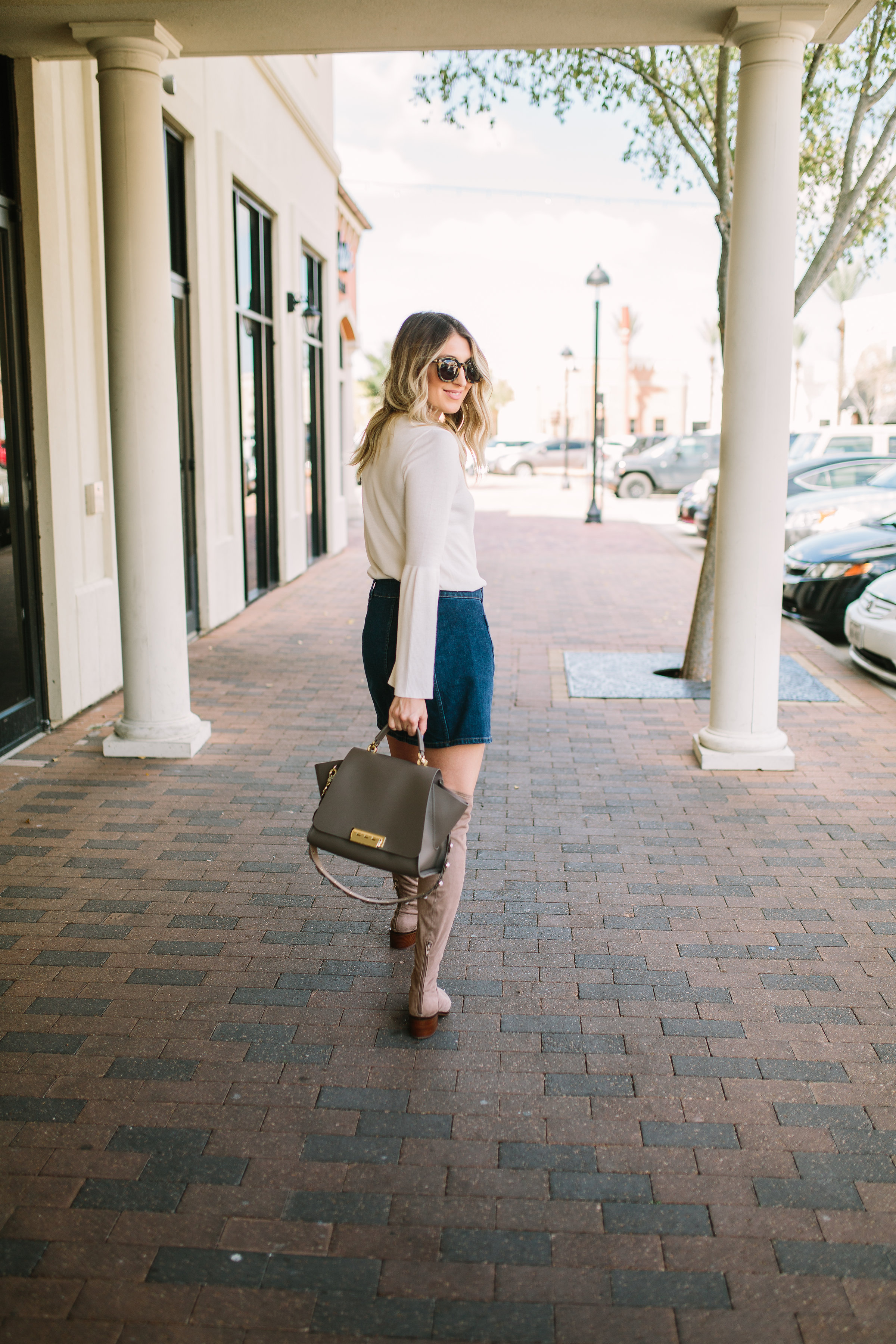 Sweater: Target (similar) / Skirt: Madewell (similar) / Boots: Steve Madden (on sale!) / Bag: ZAC Zac Posen / Sunnies: Karen Walker / Earrings: Nordstrom
Photos by Julia Arceri Photography