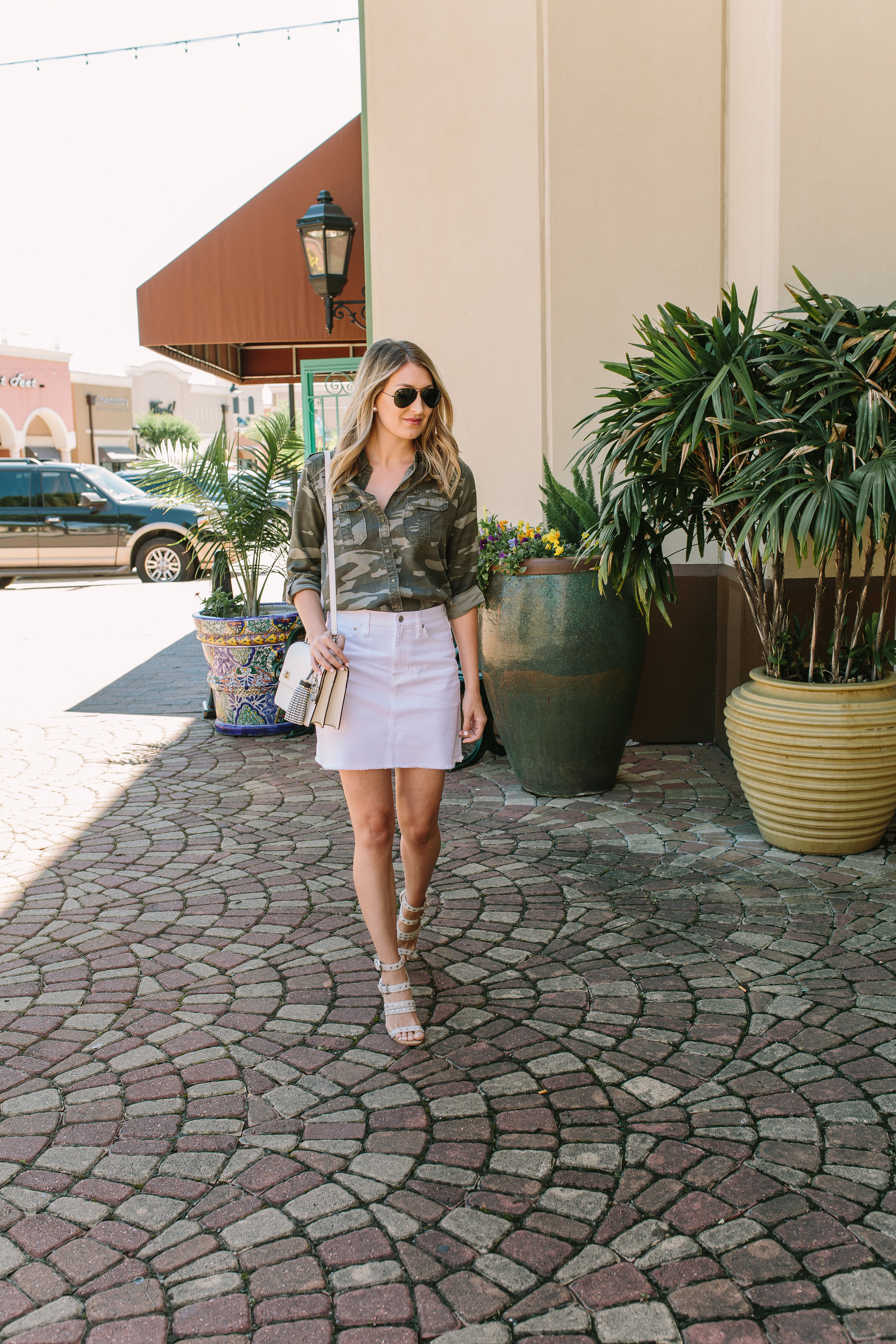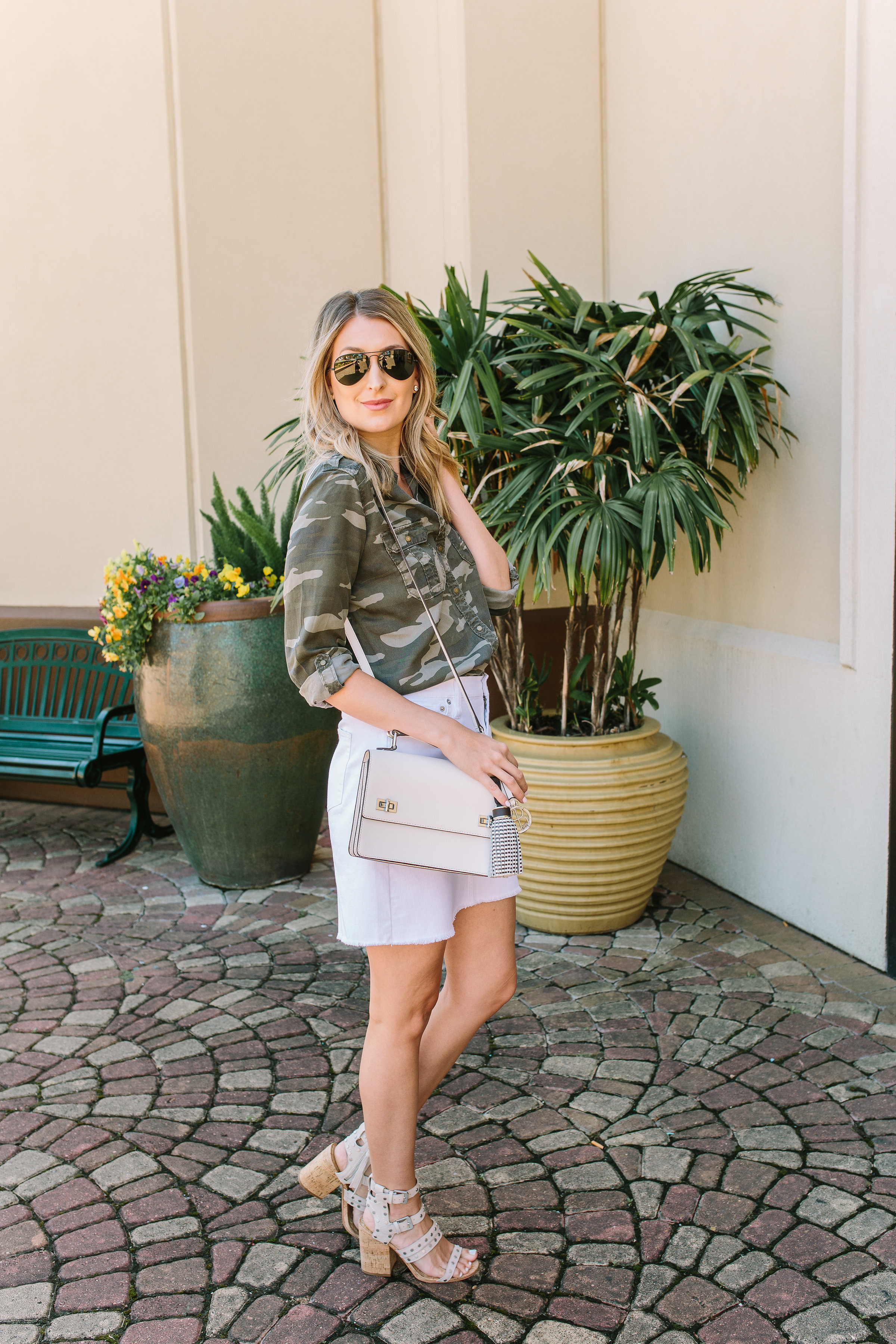 Happy Friday! Y'all…I could not be happier that it is Friday. It has been a WEEK. Brad got into a minor car accident on Tuesday (if you've ever driven in Houston rush hour traffic you know how easy this is to do), that was unfortunately his fault, so we are currently dealing with that whole mess. Then yesterday he was out of town for work to play golf with some customers, and during their round of golf someone broke into their car and stole all of his stuff as well as the other two guys he was with. This included their clothes, three laptops, two iPads, as well as some other pretty expensive items. And to top it off, his golf clubs had just been stolen about three months ago and we just go most of his bag replaced. So this week has been stellar. Bring on the weekend.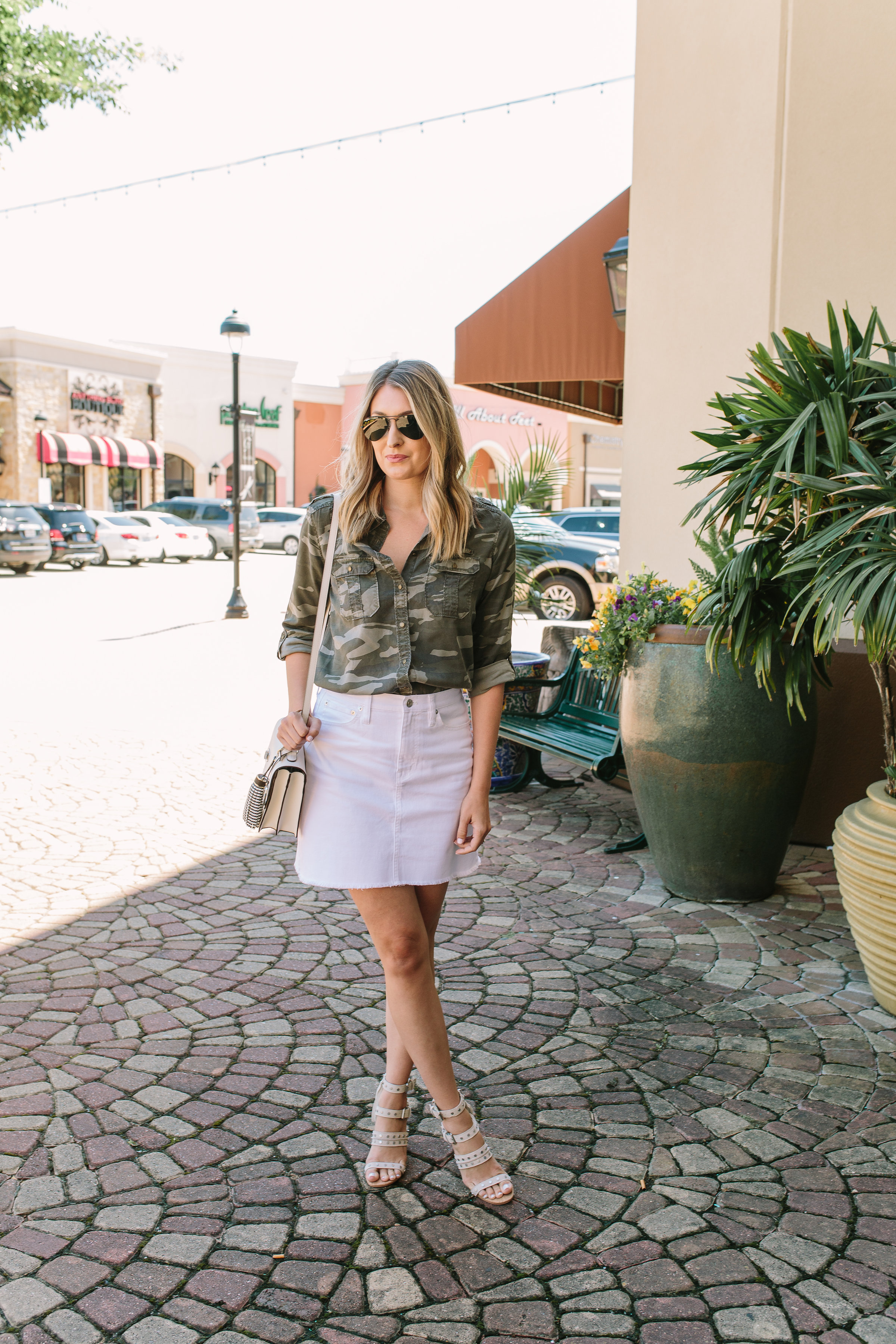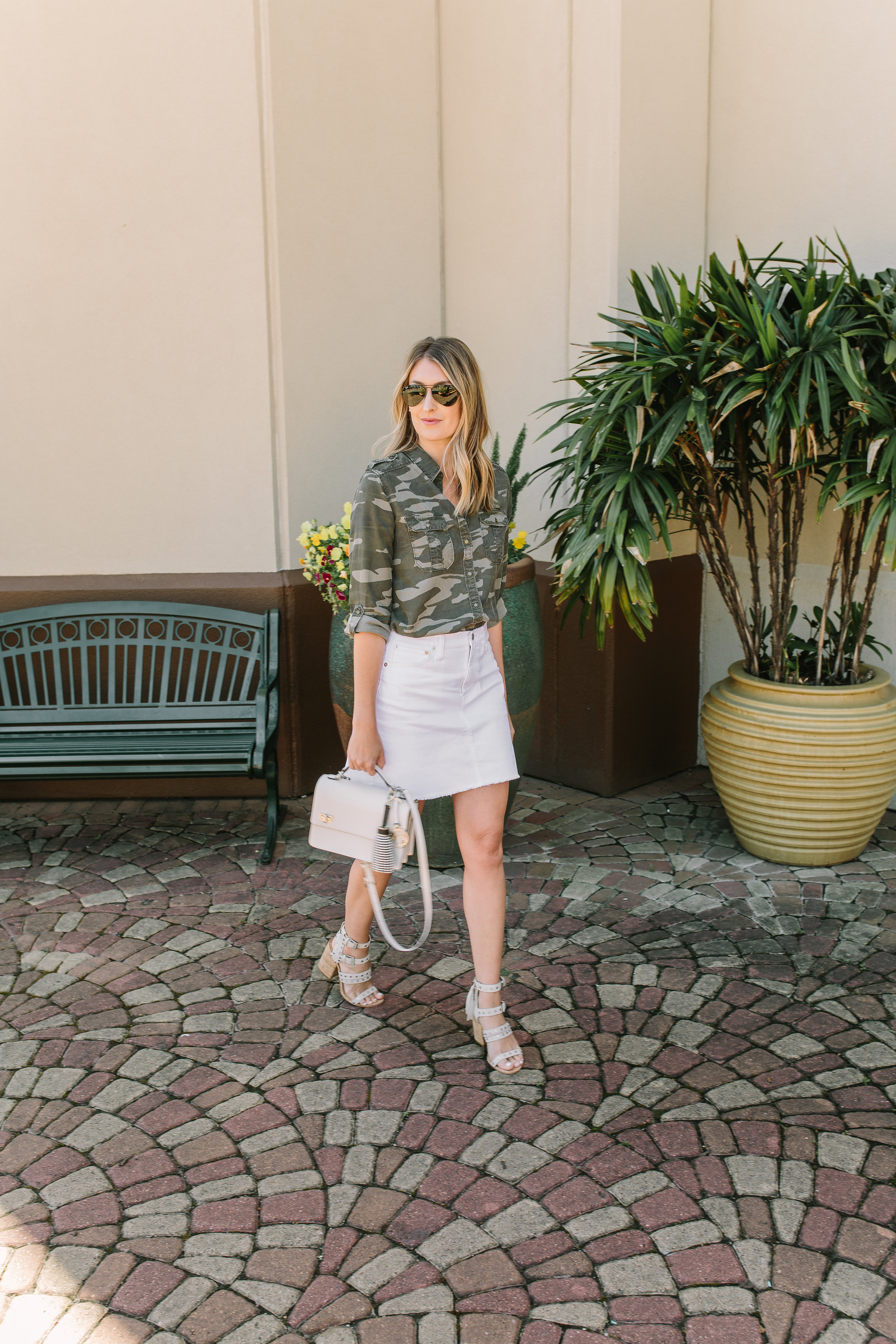 Let's move on to something less depressing, like this camo shirt. I LOVE this shirt y'all. I get so much use out of it! My favorite thing about it is the fit. I love how it's loose, but not too boxy, something I find is hard to come by in button down shirts for women. This might sound weird, but I also really love where the buttons hit. I feel like for me to look feminine in a button down shirt, it has to be a lower neckline. But on most shirts, it's either one button too many around my chest or it's unbuttoned one button too much and my bra is showing. This one hits just right!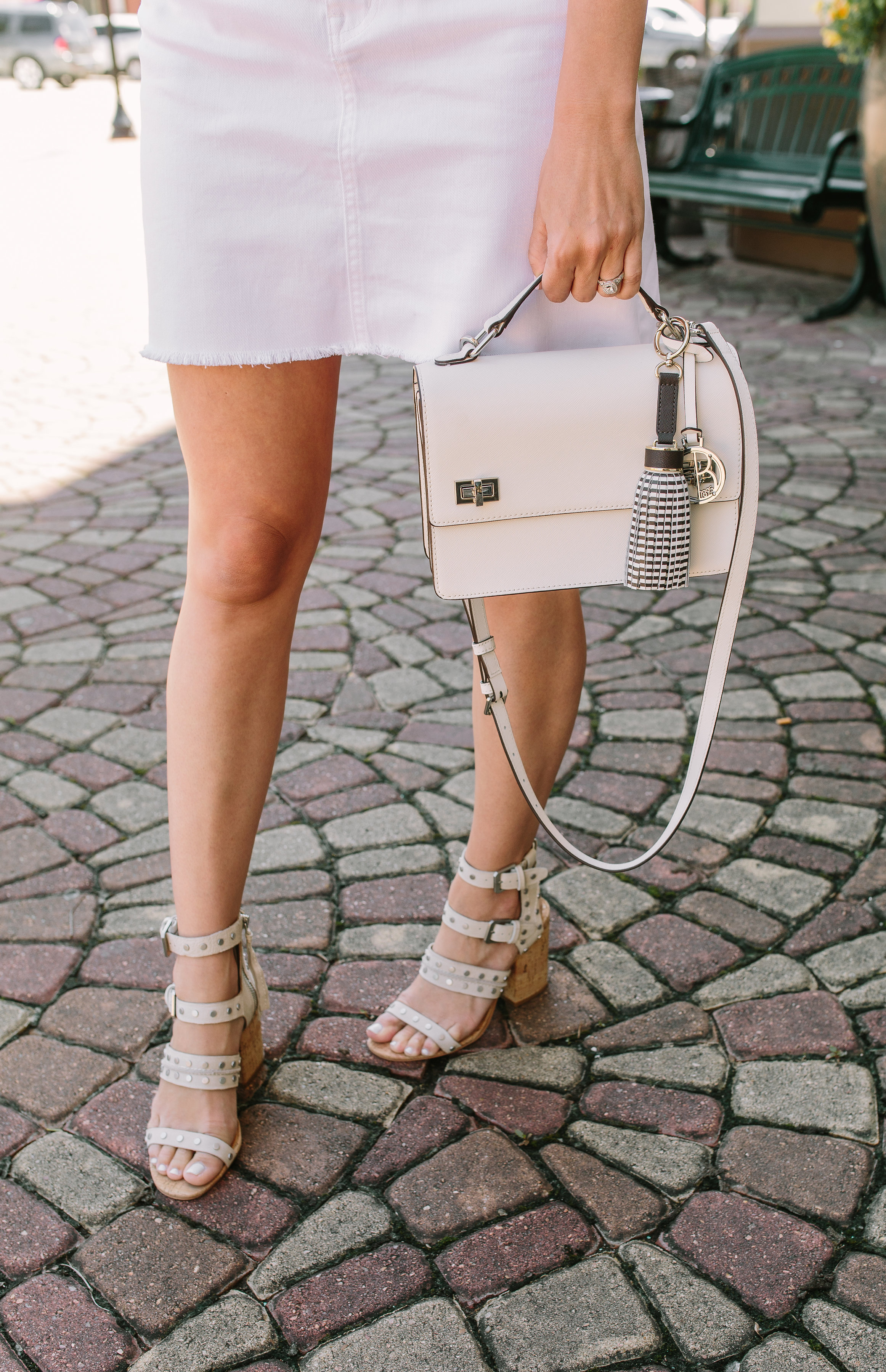 I've worn this top with everything from regular jeans, to black jeans, to boyfriend jeans. I just got this white denim skirt so I wanted to wear it for this look! This skirt has everything I need in a skirt, it has a higher rise, and it's not too short. No joke y'all, I tried on a white jean skirt from Topshop (don't get me wrong, I love Topshop), but I had to get like a size 8 and it was still ridiculously short. Love that this one is mom (and just longer leg) friendly. I finished off this look with these super comfy studded heels, my white messenger bag, and my favorite aviator sunnies.
xo, Loren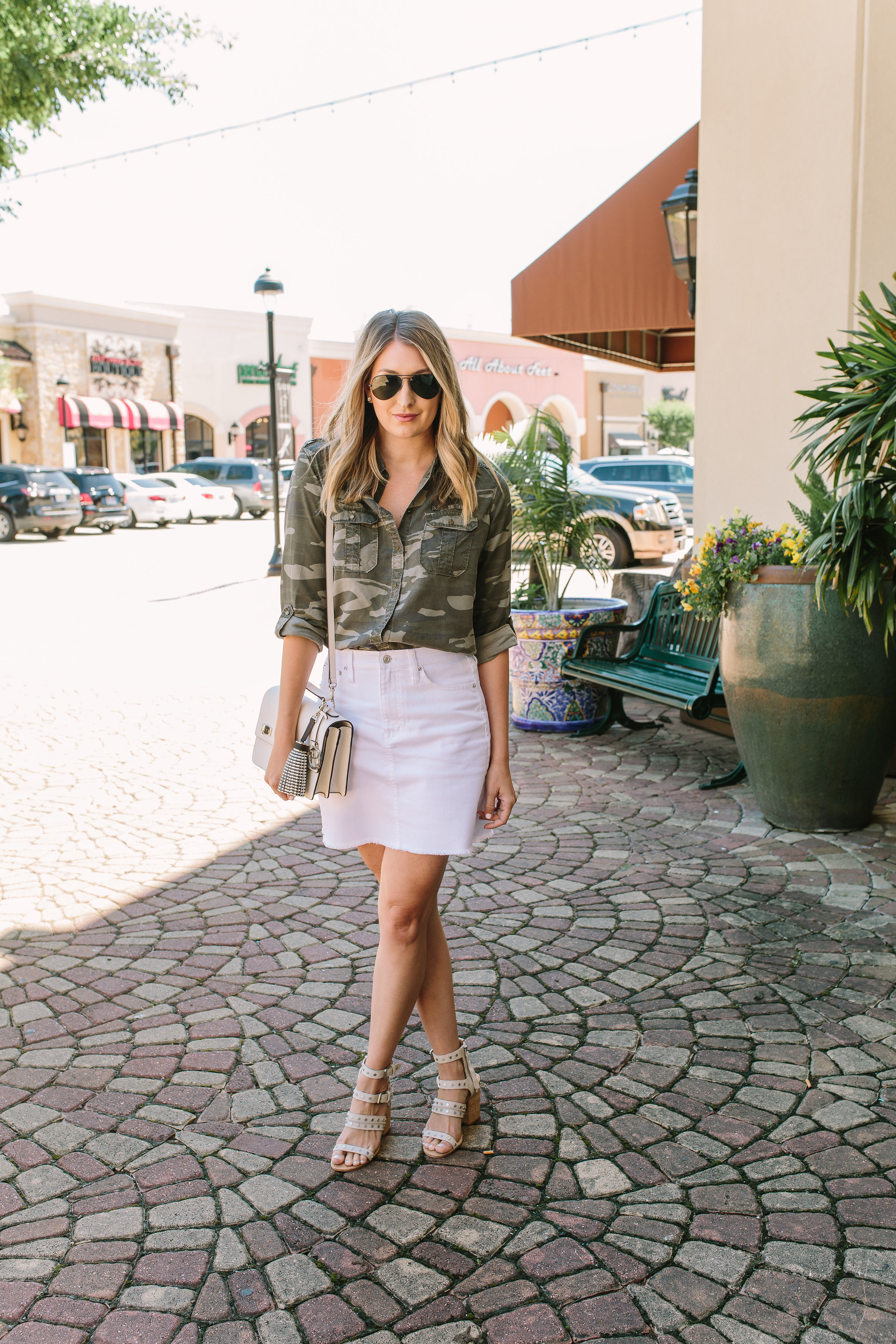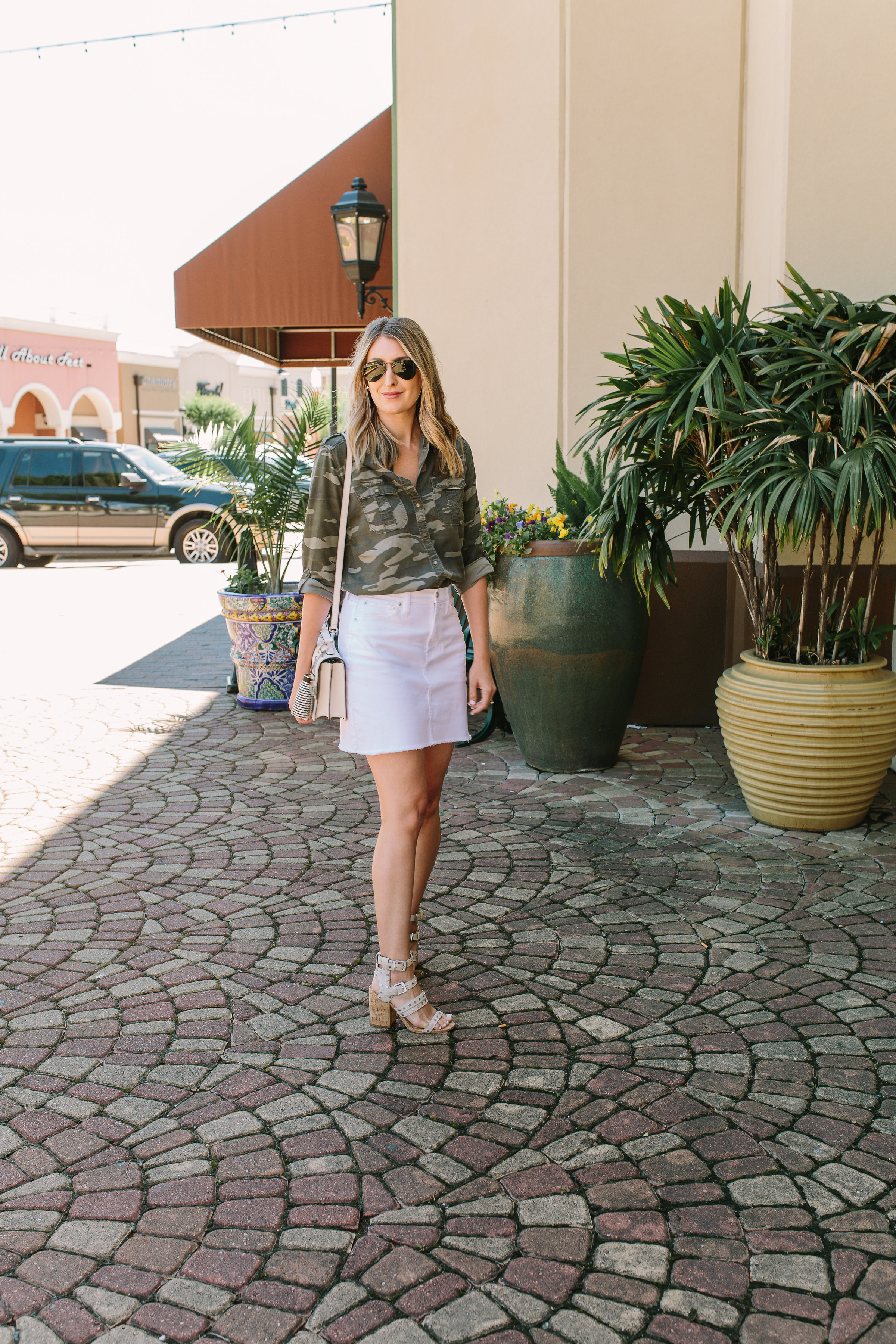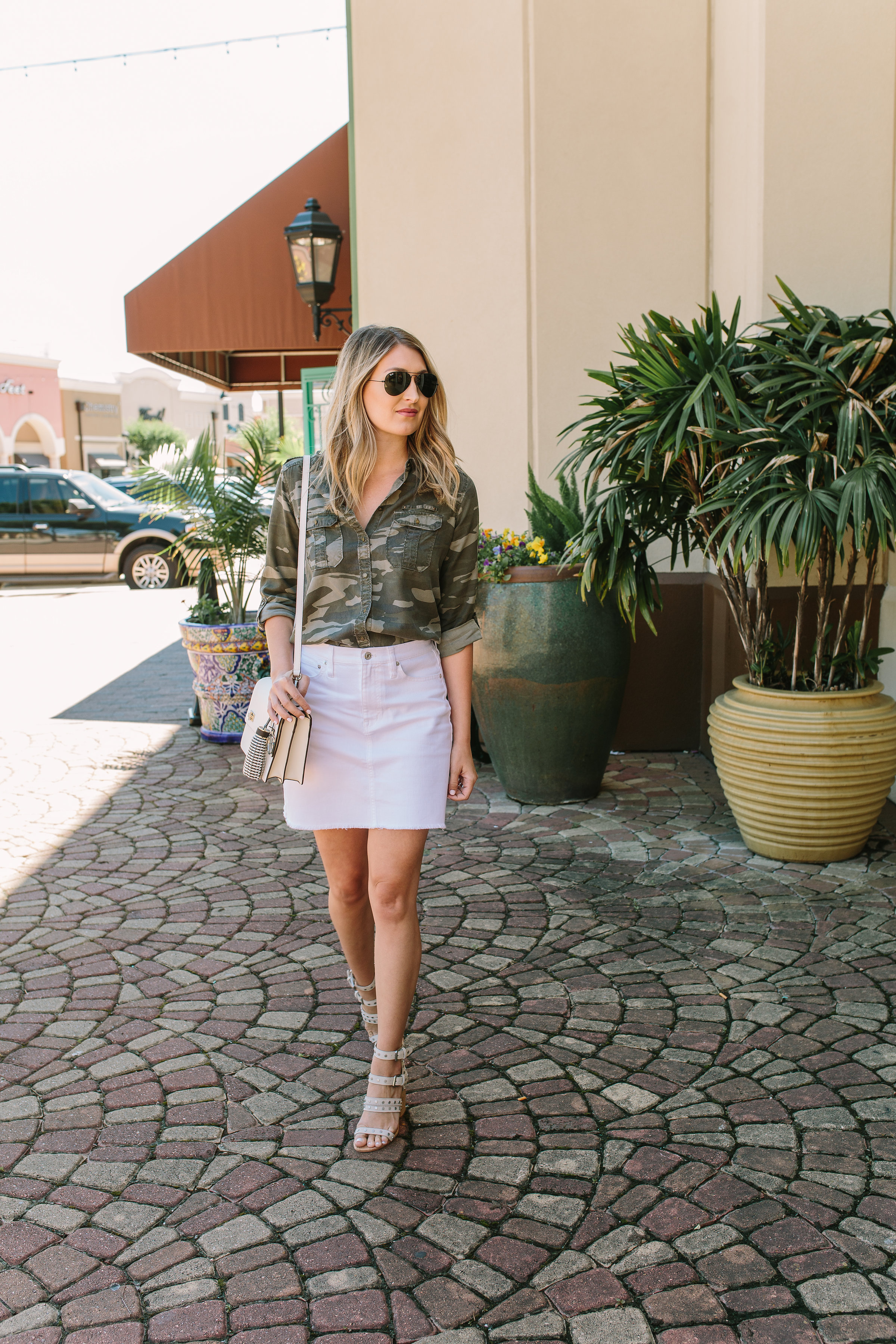 Shirt: Express / Skirt: J.Crew / Sandals: Dolce Vita / Bag: Henri Bendel / Sunnies: Ray-Ban / Earrings: Kendra Scott (similar here)
Photos by: Julia Gozman Photography