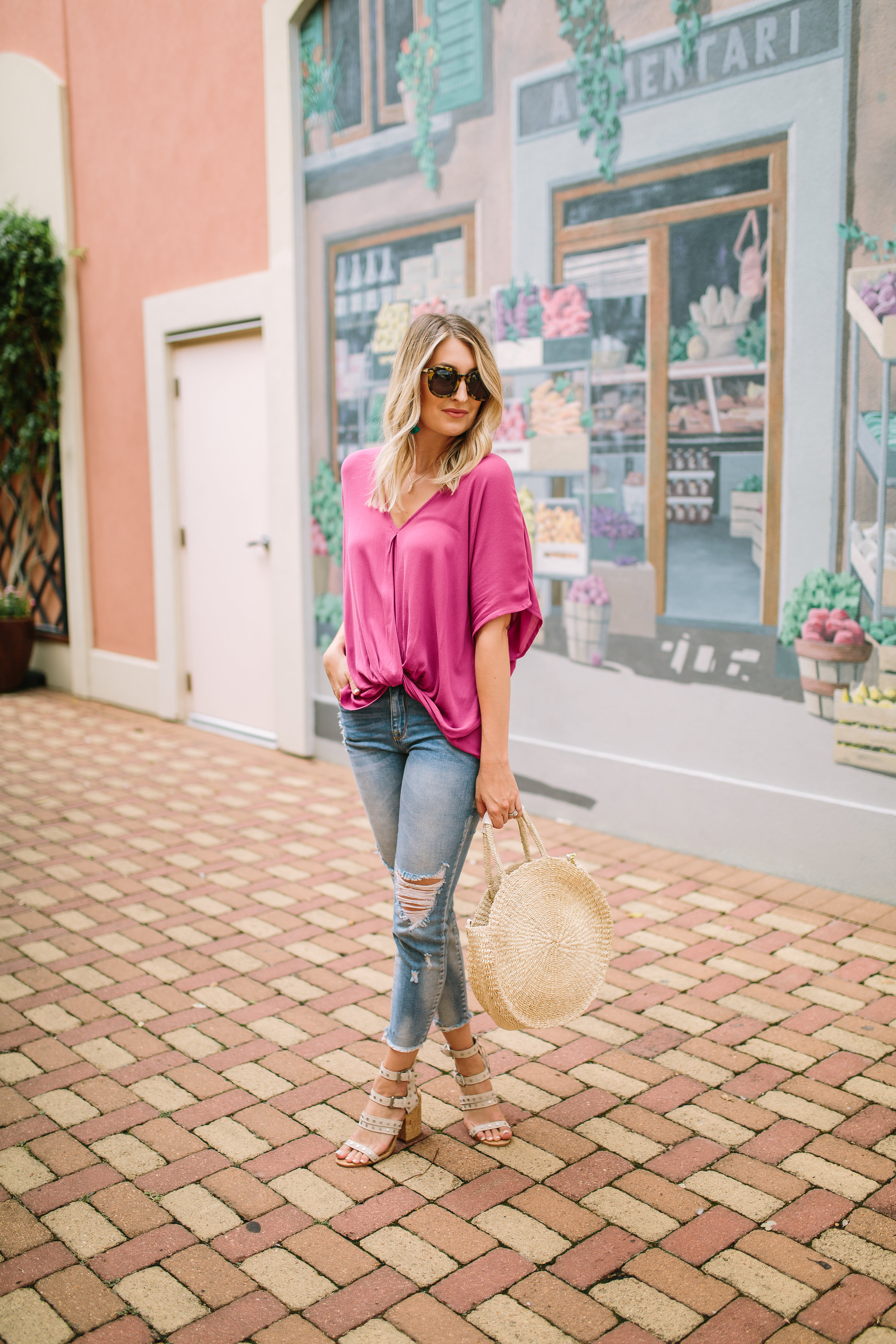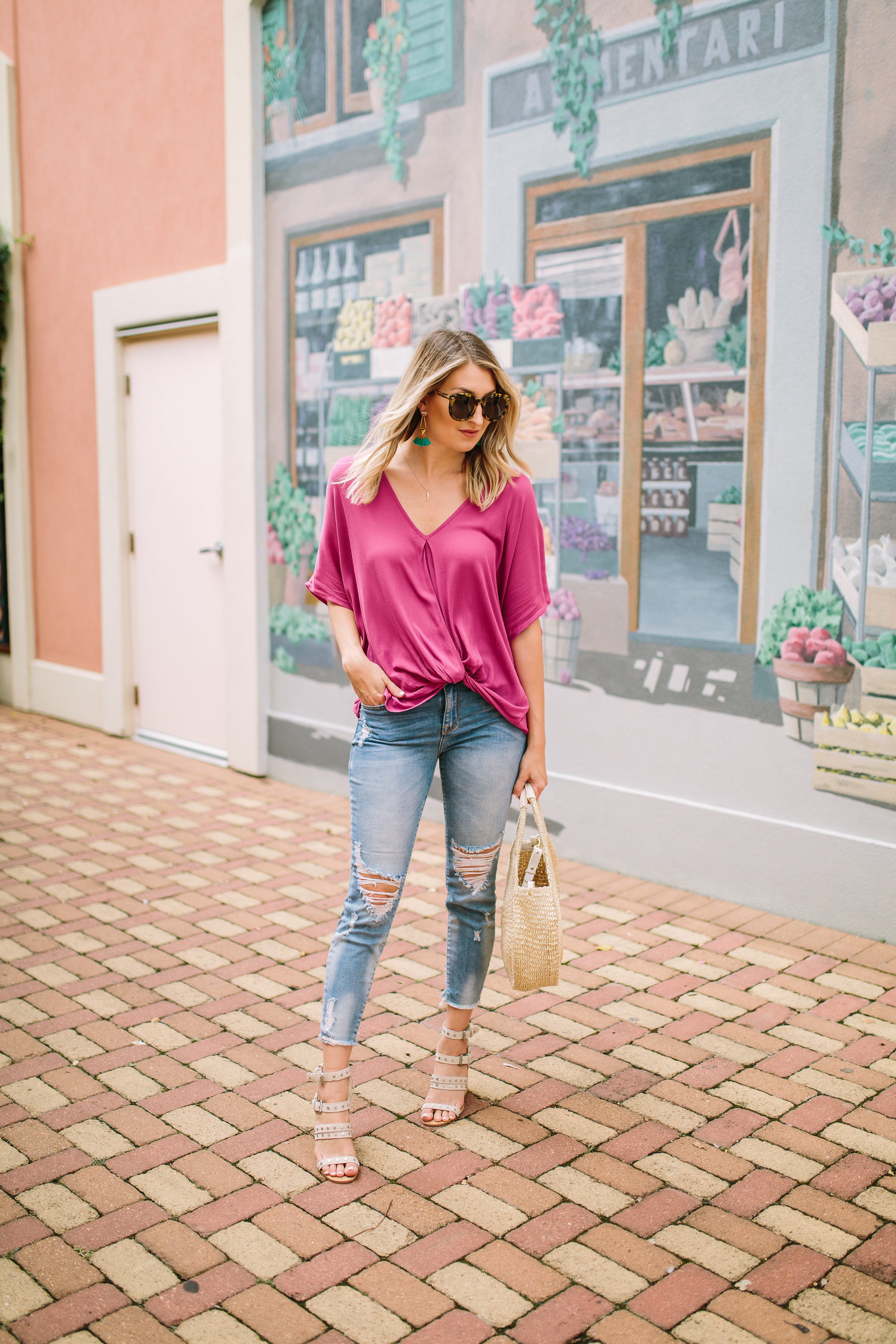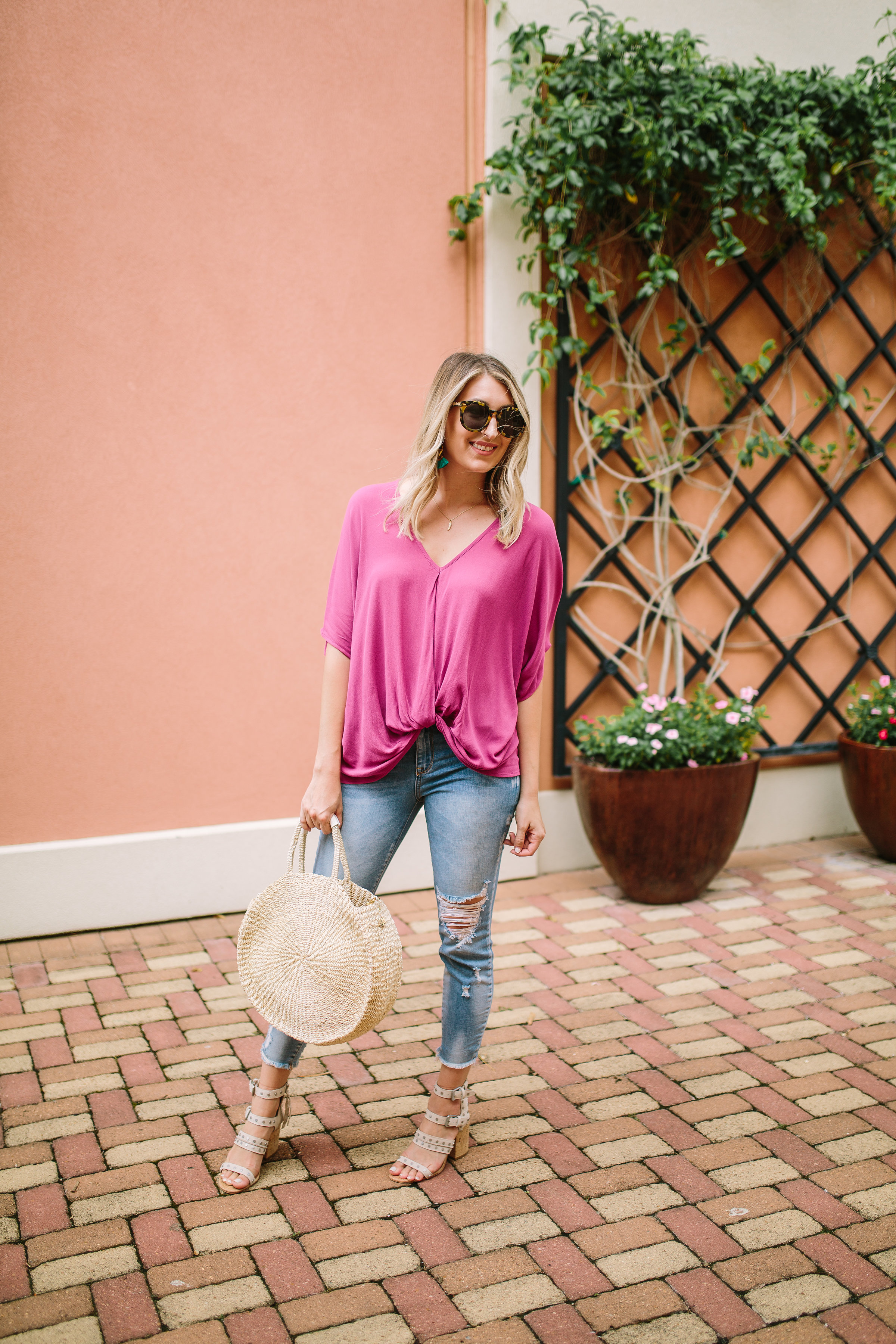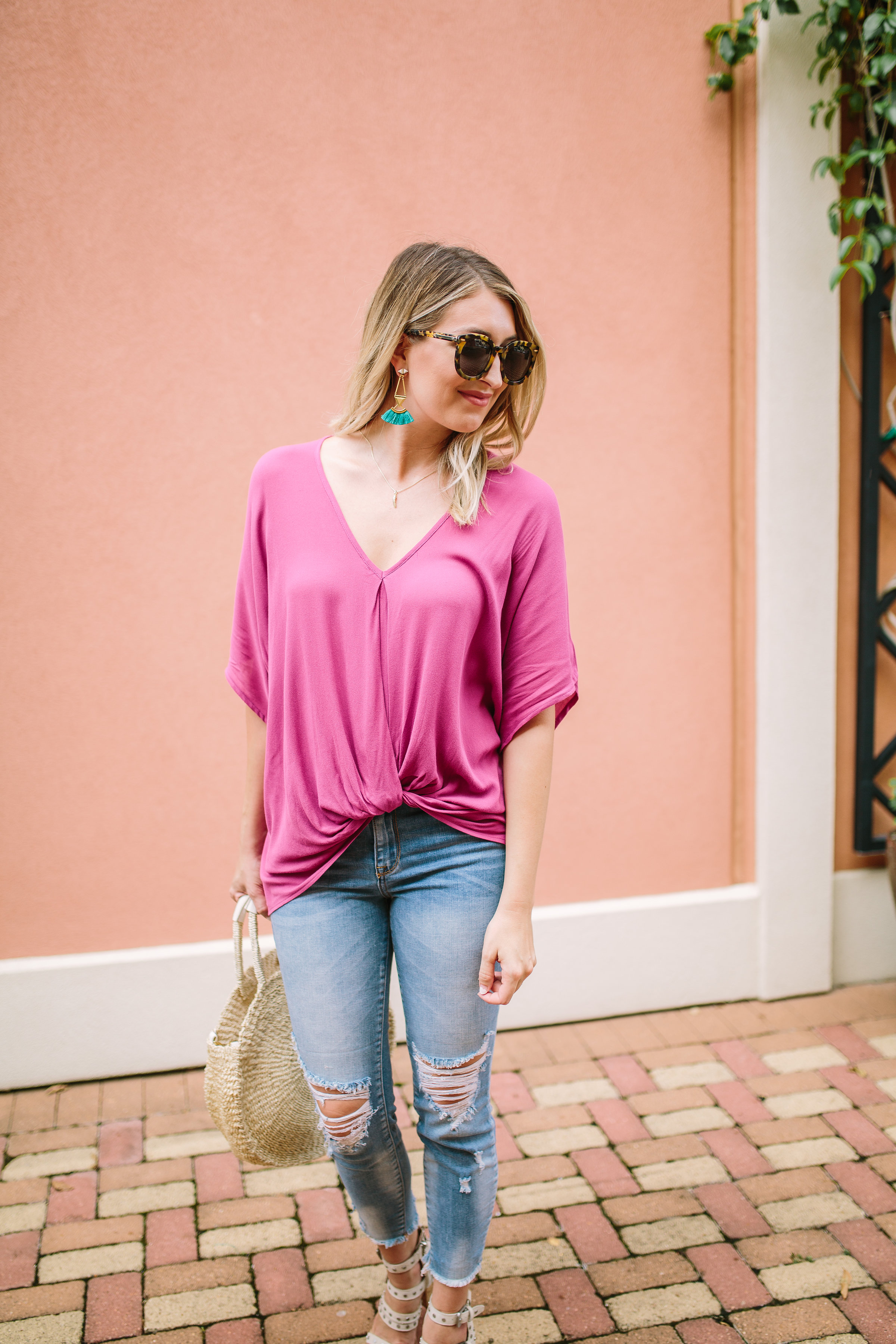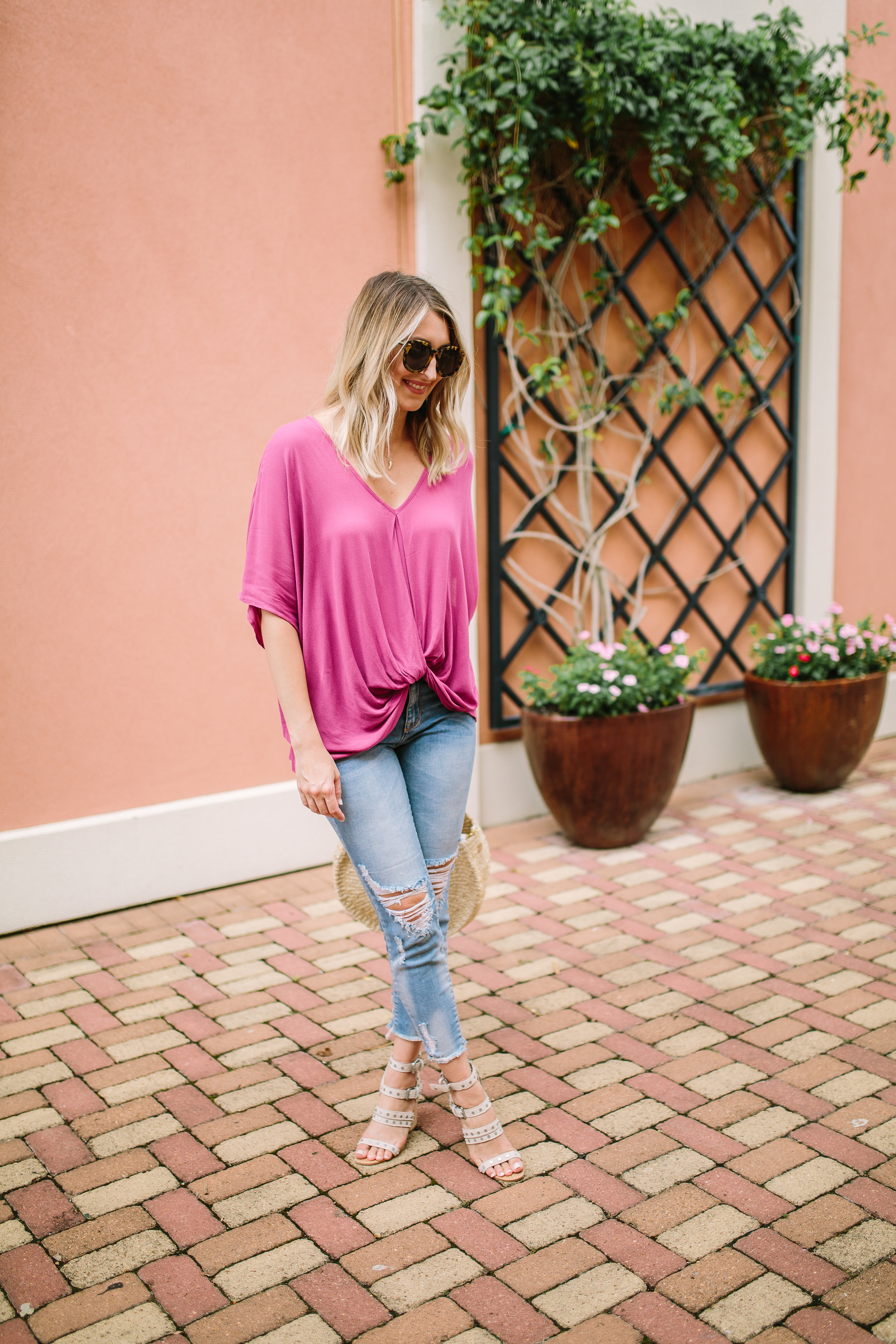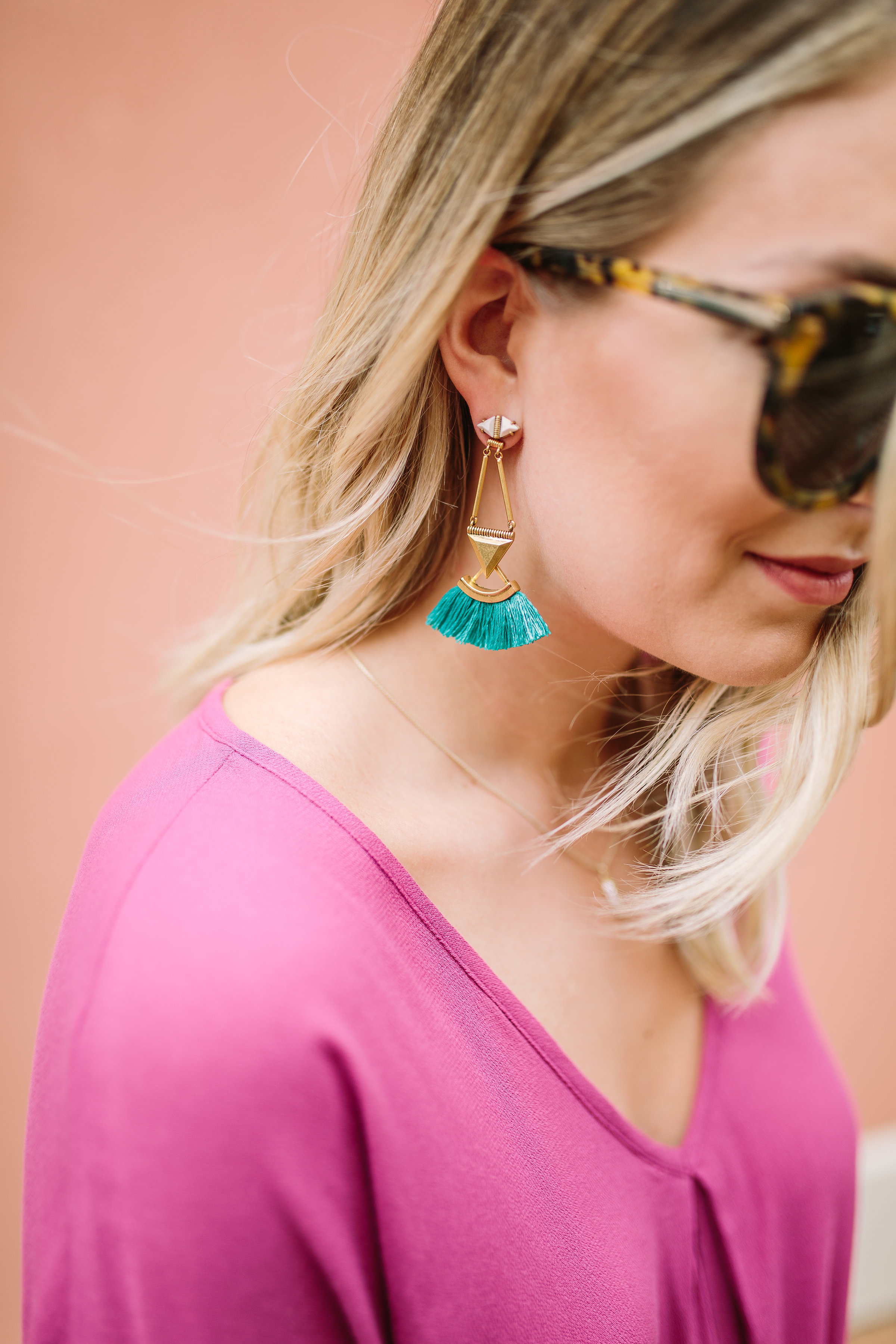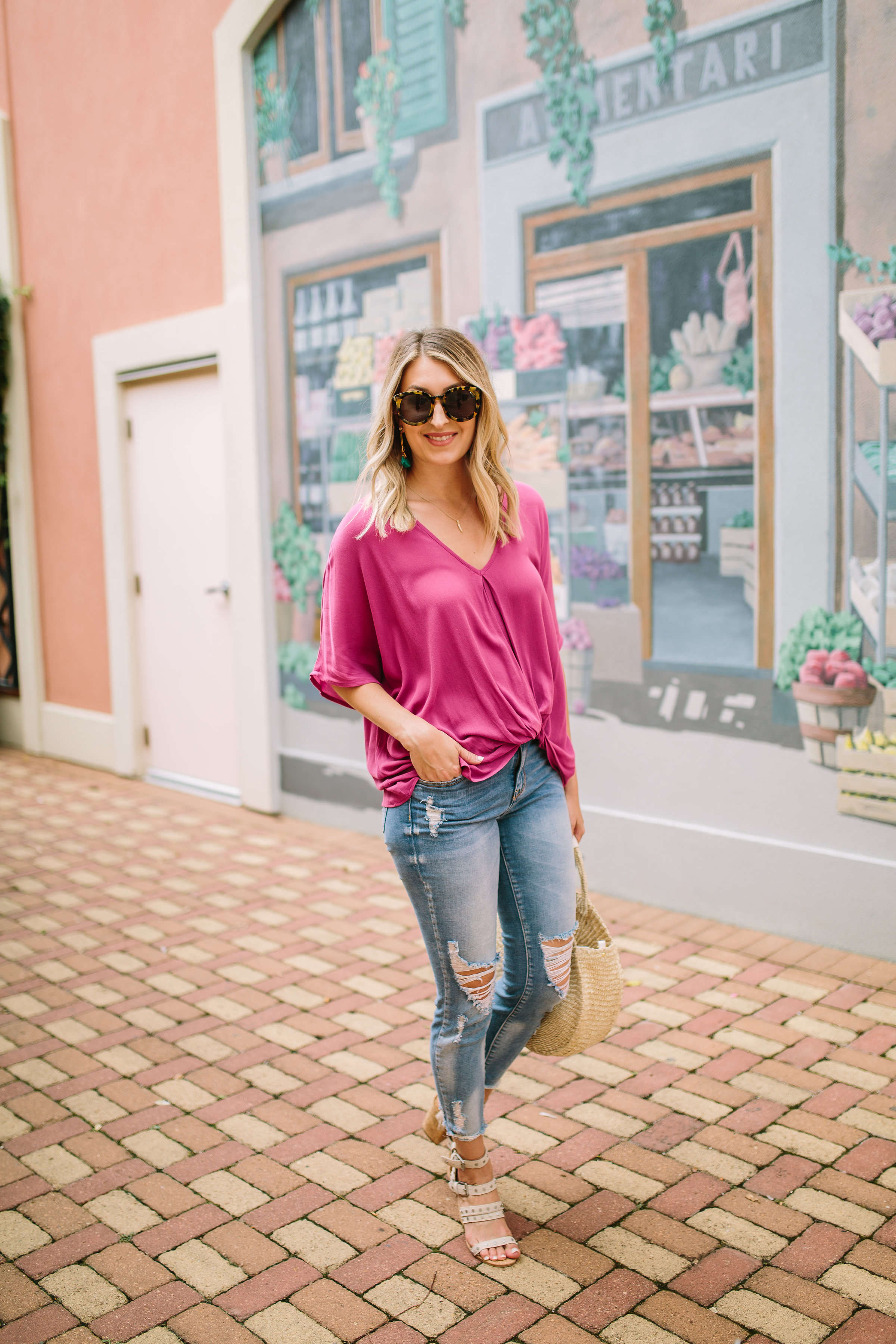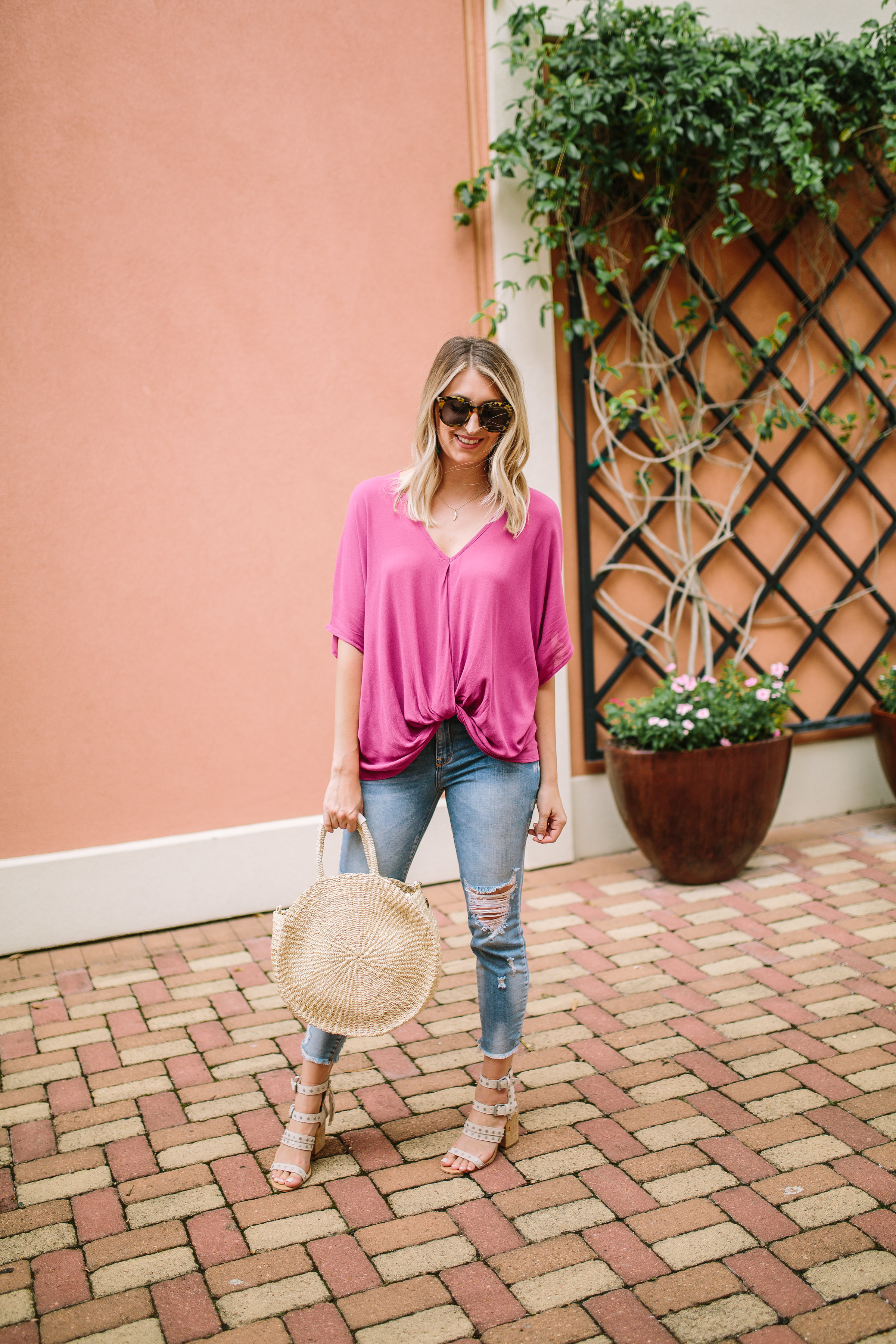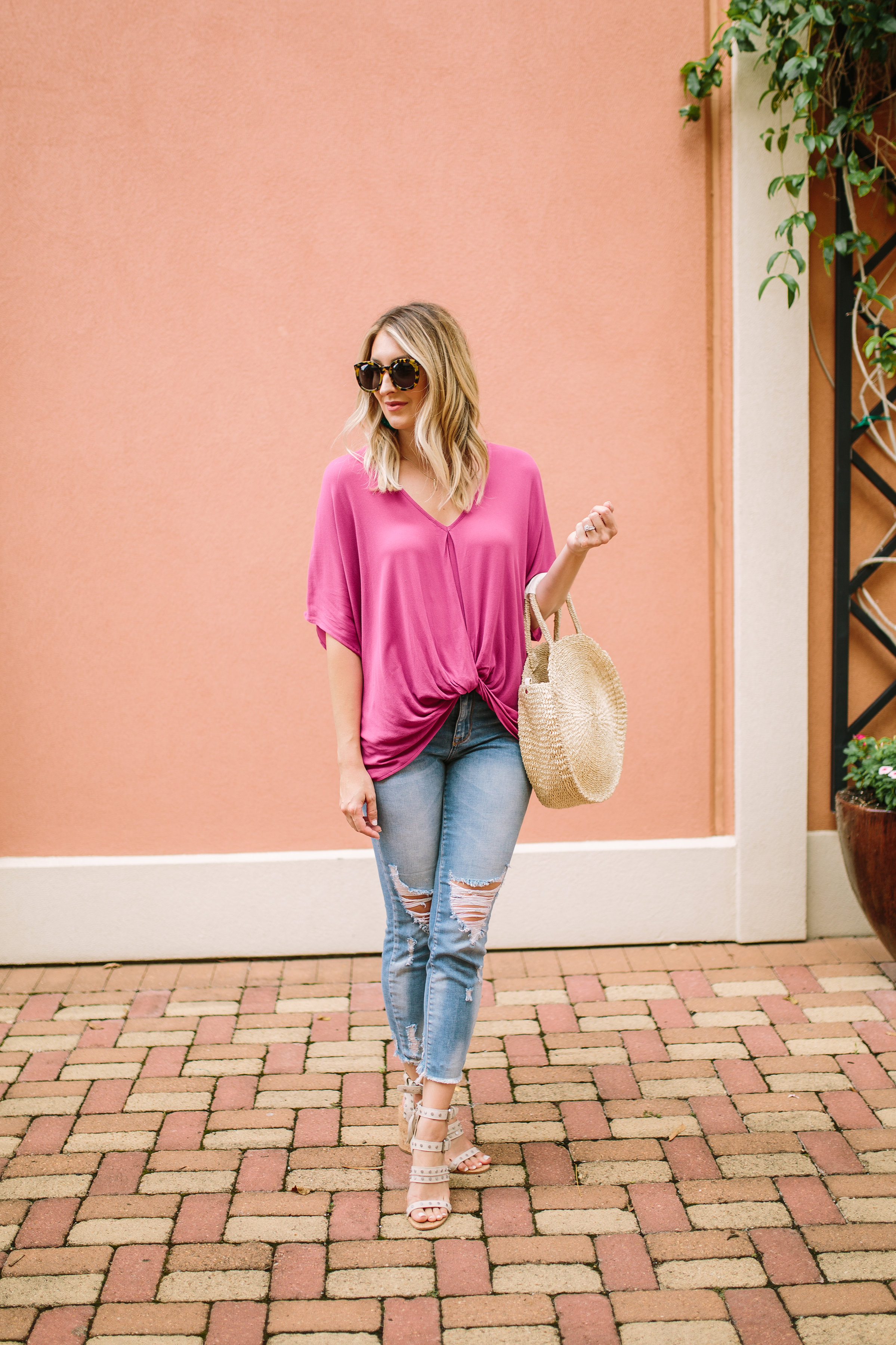 Top: Leith / Denim: Cello / Sandals: Dolce Vita / Bag: Clare Vivier / Sunnies: Karen Walker / Earrings: Stella & Dot / Necklace: Kendra Scott
Happy Tuesday babes! Hope y'all's week is off to a good start! I just got an email regarding the date for my kids' meet the teacher night, which I find very exciting because that means school will start up again soon! It's not that I don't like having them home for the summer (I mean, come on, they only go to mother's day out two days a week), but our routine is just so off. As a result, I'm always forgetting things or double booking us for things! Plus, Liv LOVES school and all her little friends. I will be happy when it starts back up again and we can get back on track!
Have y'all heard of Cello Jeans? It's a super affordable line of denim. They have lots of distressed styles, including this pair I'm wearing. I am a huge fan of distressed jeans, so these are right up my alley. Plus, these are only $58! I might recommend sizing down one, just because they do stretch a LOT.
So a few weeks ago, when it started to get really hot here in Houston (and I mean REALLY hot), I went out on this mission to find comfortable lightweight tops that don't require a strapless bra. Listen, I love a good tank or off the shoulder top and the lack of material that comes with them (since it IS so hot out), but sometimes I'm just not feeling the strapless bra. This sounds crazy, but I swear, the hotter I get the more uncomfortable they are. I'm sure I just haven't found a good one yet (I have found some that are definitely better), but for now, some days I just want to wear a comfortable shirt with a normal bra and not sweat my butt off.
Anyway, now that I've gotten through that rant, let's talk about this top. This was one of the tops I purchased to solve all my summer comfort problems haha! It's super lightweight, and since it's not tight either, I stay pretty cool. I love the knotted detail in the front, because, as much as I love a little front half-tuck, this is a nice change. This top is under $50 and also comes in white. I'm wearing a small here (it runs true to size).
Also, y'all see this adorable round straw tote?! I'm obsessed with this baby. I am happy to announce that IS CURRENTLY IN STOCK! This is major y'all. It was sold out for quite a while, then came back in stock for a brief minute before selling out again less than 24 hours later. If you've had your eye on this it-bag for summer, don't miss your chance to grab one before it sells out again!
xo, Loren