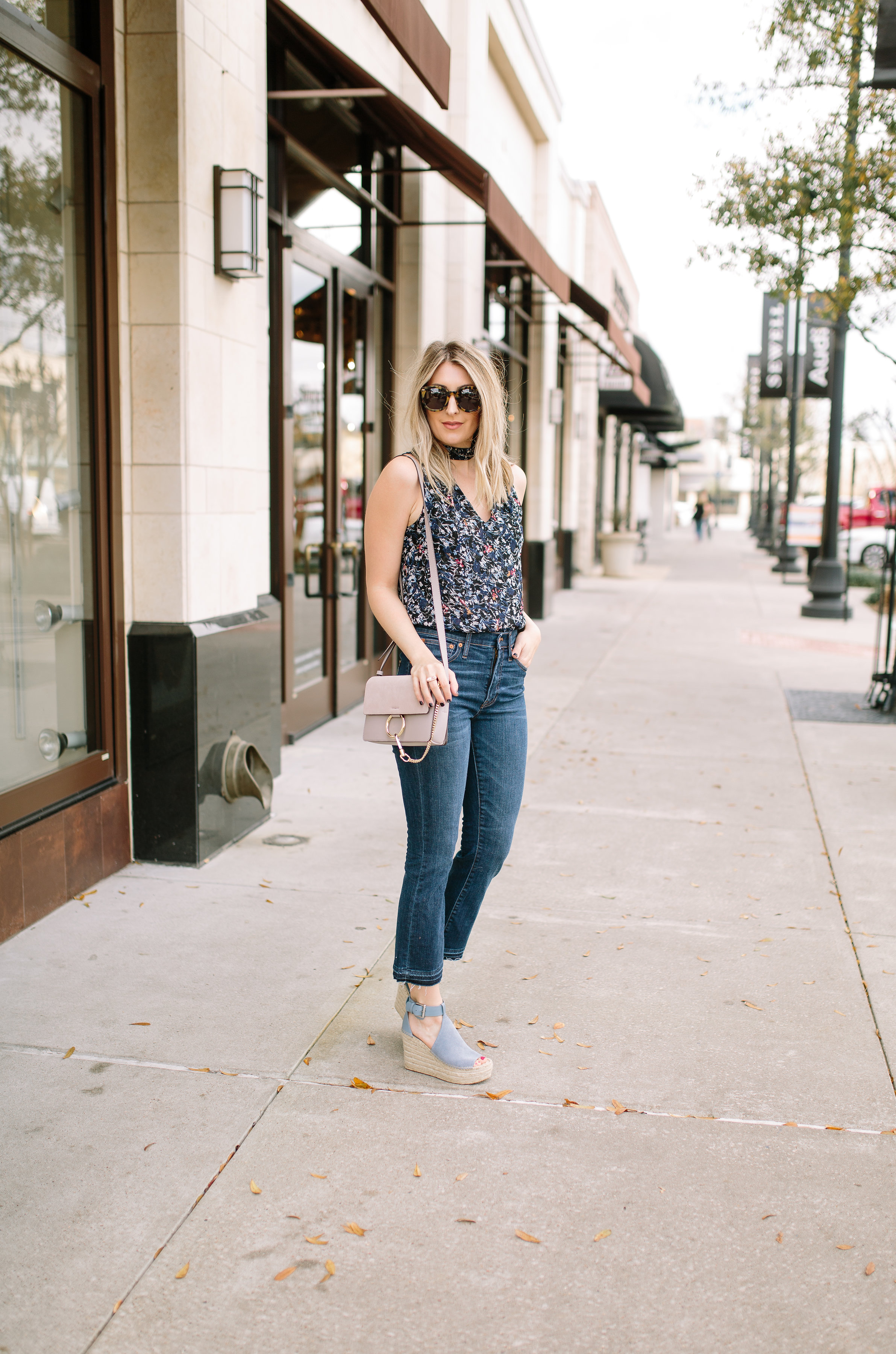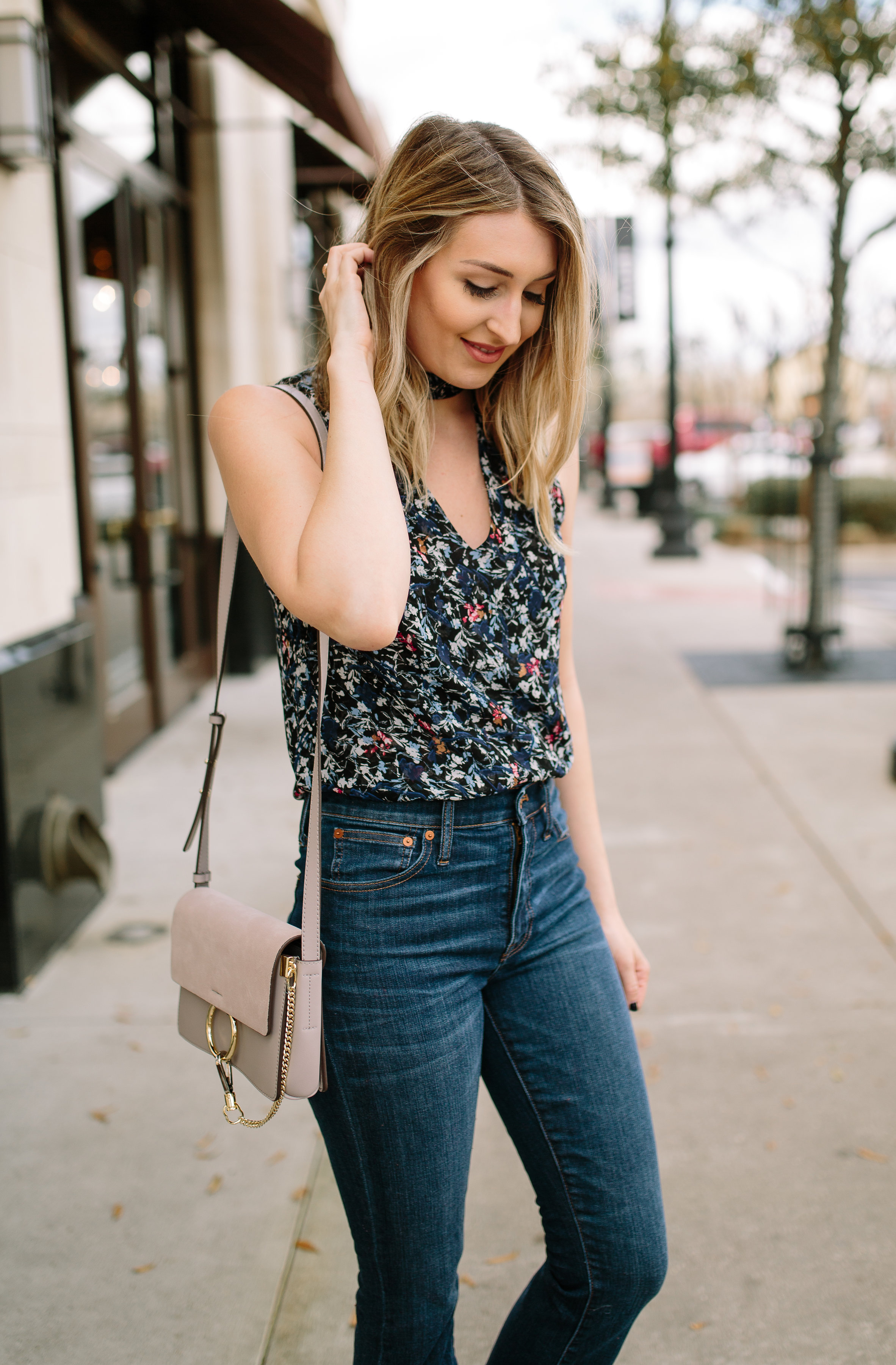 I wanted to try something a little different for this look. I picked up this top a few weeks ago while randomly out shopping with my mom. She went in to White House Black Market to look for something, and naturally my eye began to wonder. This is a store I don't usually venture in to, but every once in a while I find something cute in there while shopping with my mom. I spotted this adorable choker top, tried it on, and loved it!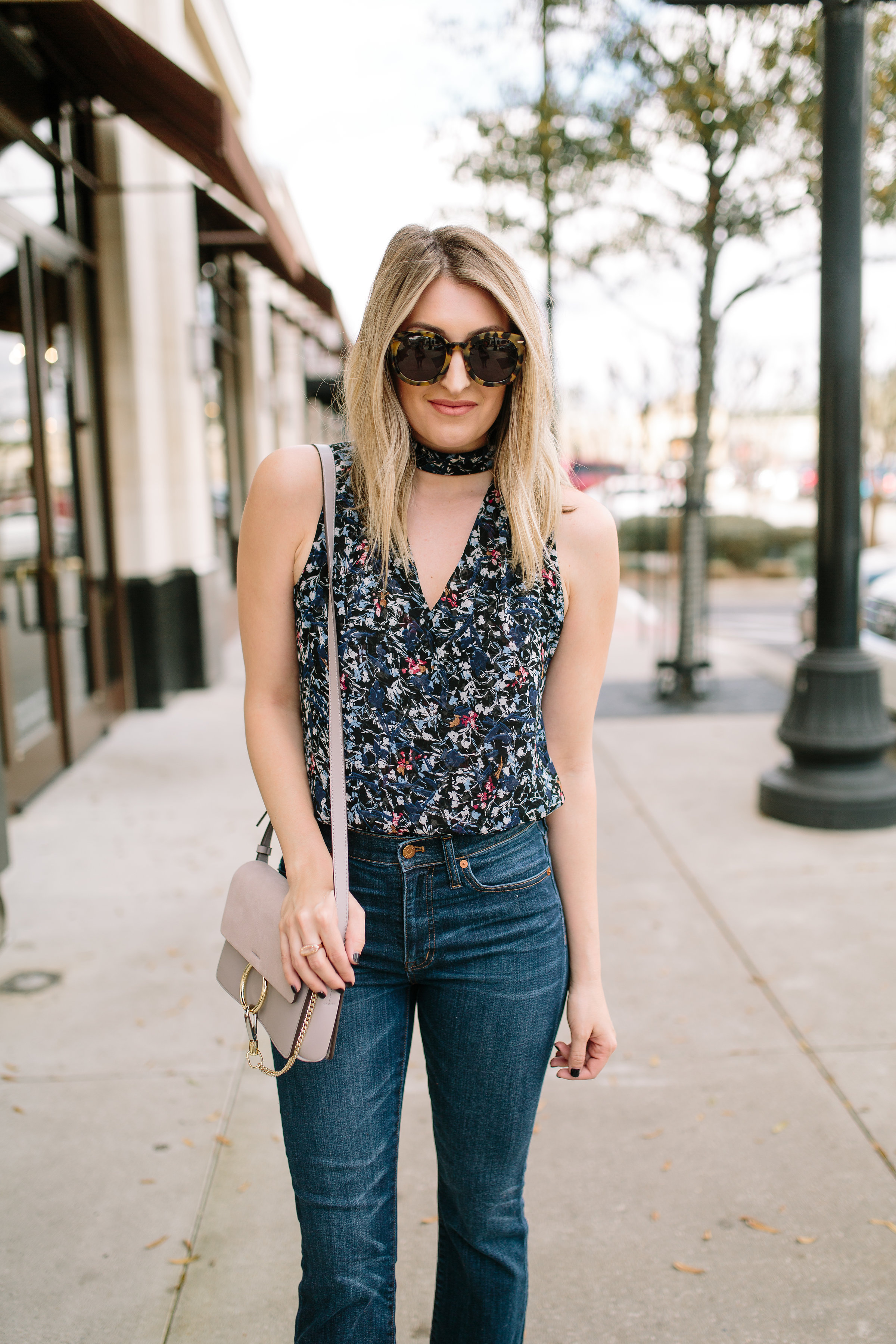 I ended up wearing this top out in Austin for my sister-in-law's bachelorette party. I had originally planned on a dress, but this top just felt more appropriate (not to mention more comfortable).
But for this look, I wanted to style it a bit different than I normally would. Of course it would look cute with jeans and heels, or peep toe booties, the usual. To change it up, I opted for my cropped jeans and these wedges (my latest obsession for spring). Now I'm not going to lie to y'all…I feel like this is an outfit that I liked better when I looked in the mirror. Once I got the photos back, I decided that it may not be as flattering as I thought. And that's not a knock on my photographer, she is amazing. In fact, I actually really love these pictures, from the hips up. I feel like the shoe is too clunky for a cropped jean. But at least I broke out of my comfort zone and tried something new I guess!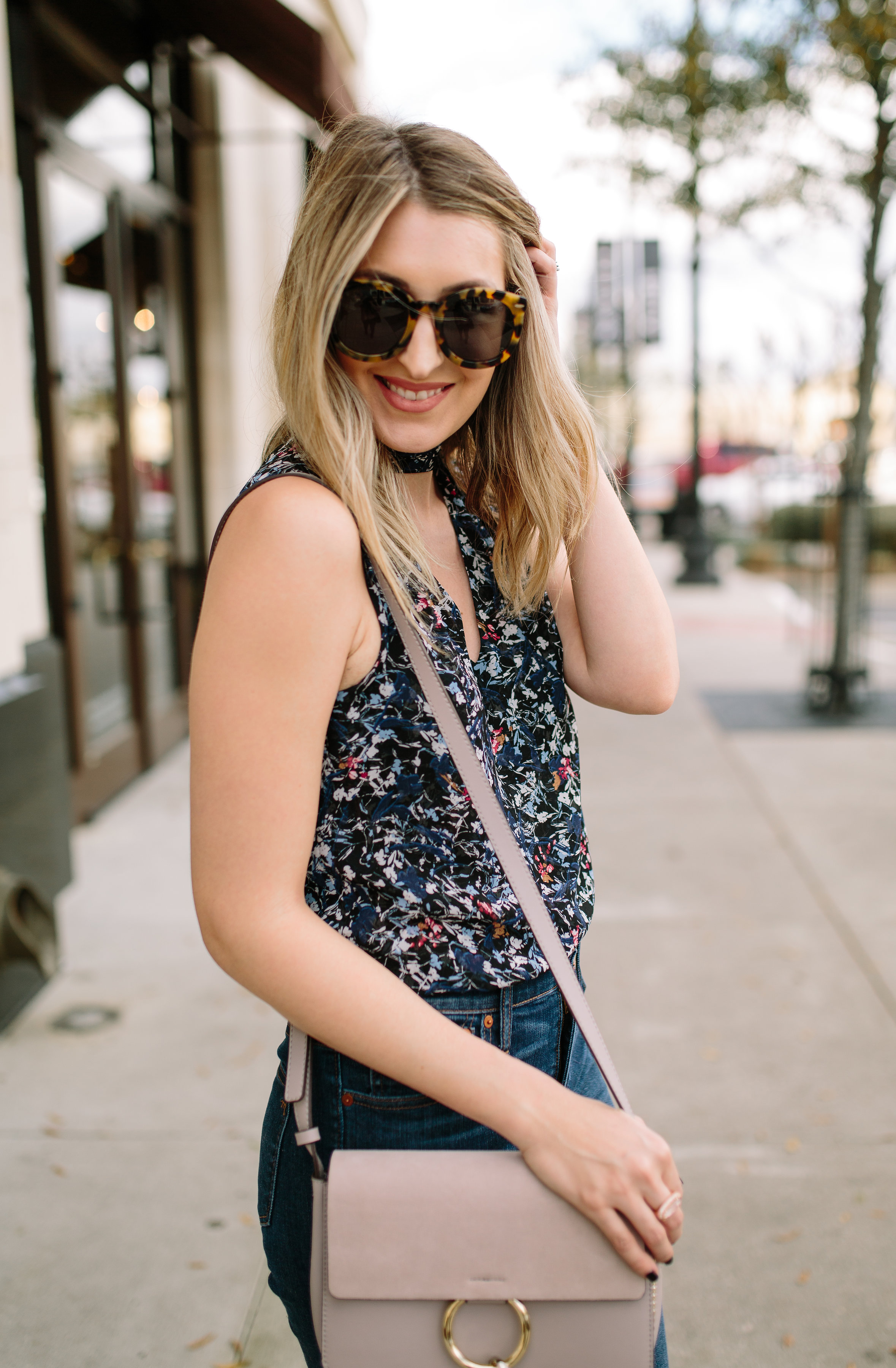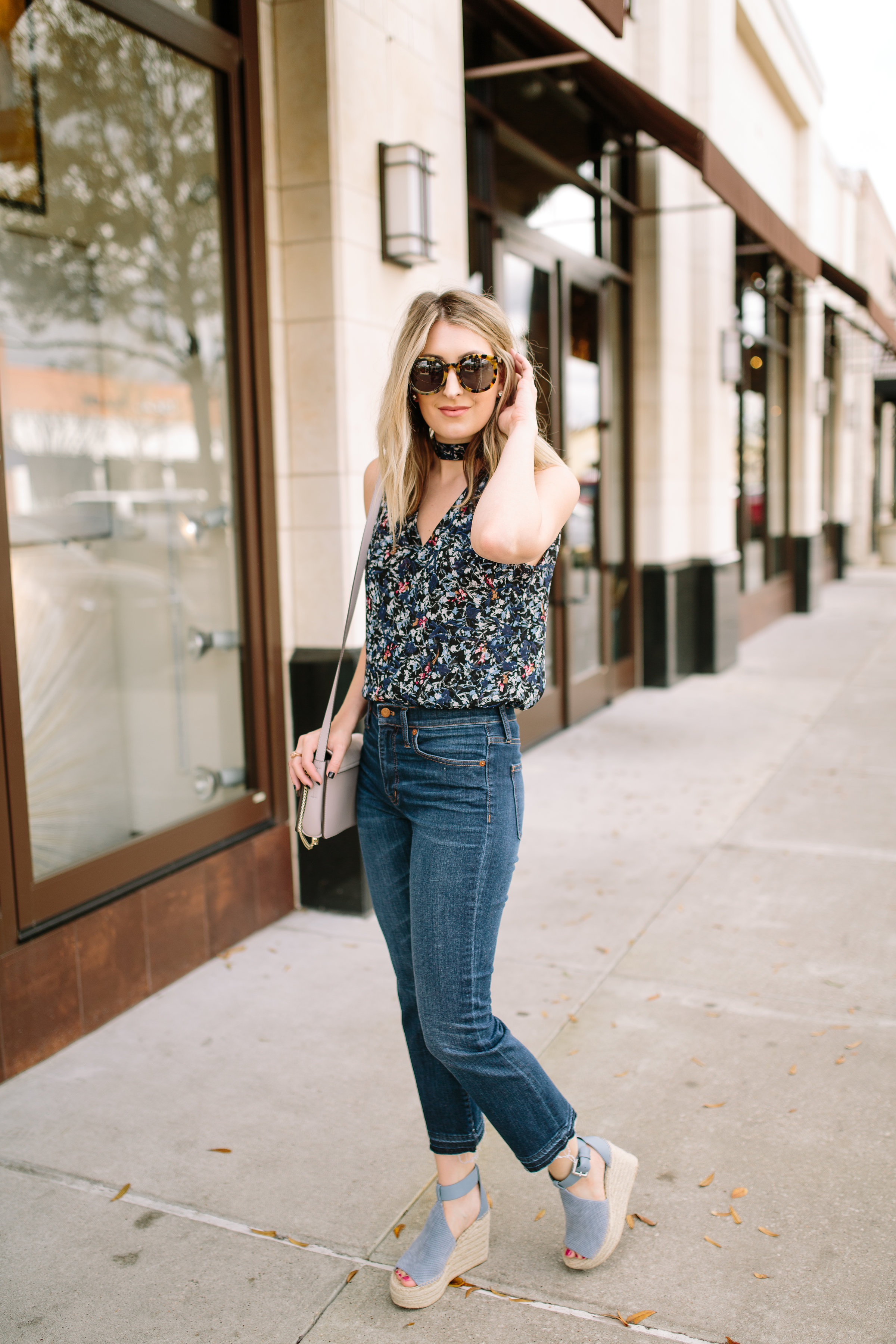 I think to avoid everything looking so heavy on the bottom, next time I will change either the jeans or the shoes. If I wear cropped jeans, I need a shoe that isn't so chunky, or at least not one that covers so much of my foot. I think if I switched to regular skinny jeans, this wedge would be fine would look better. I don't hate this look, I just think changing it up a bit might be a little more flattering!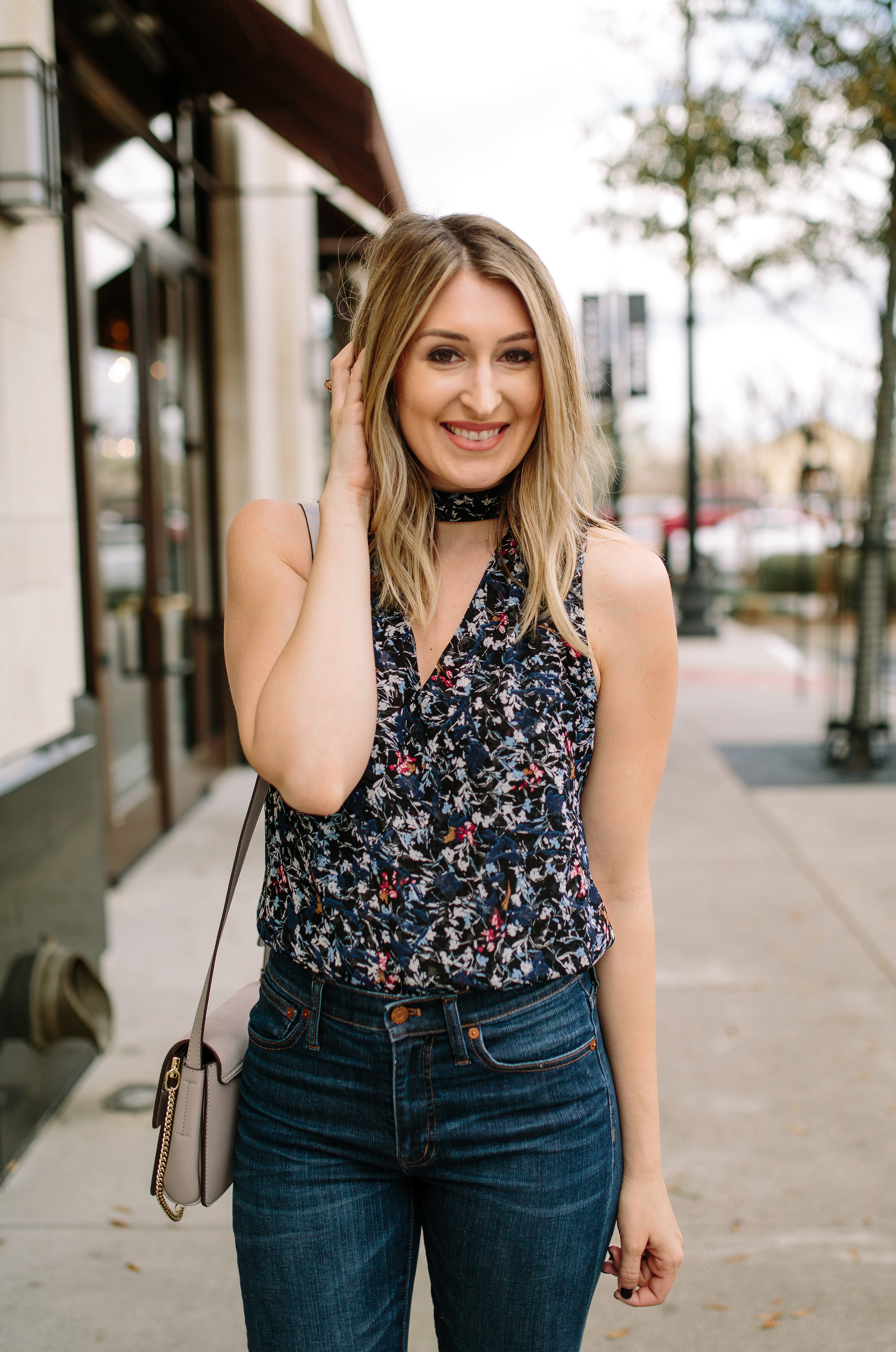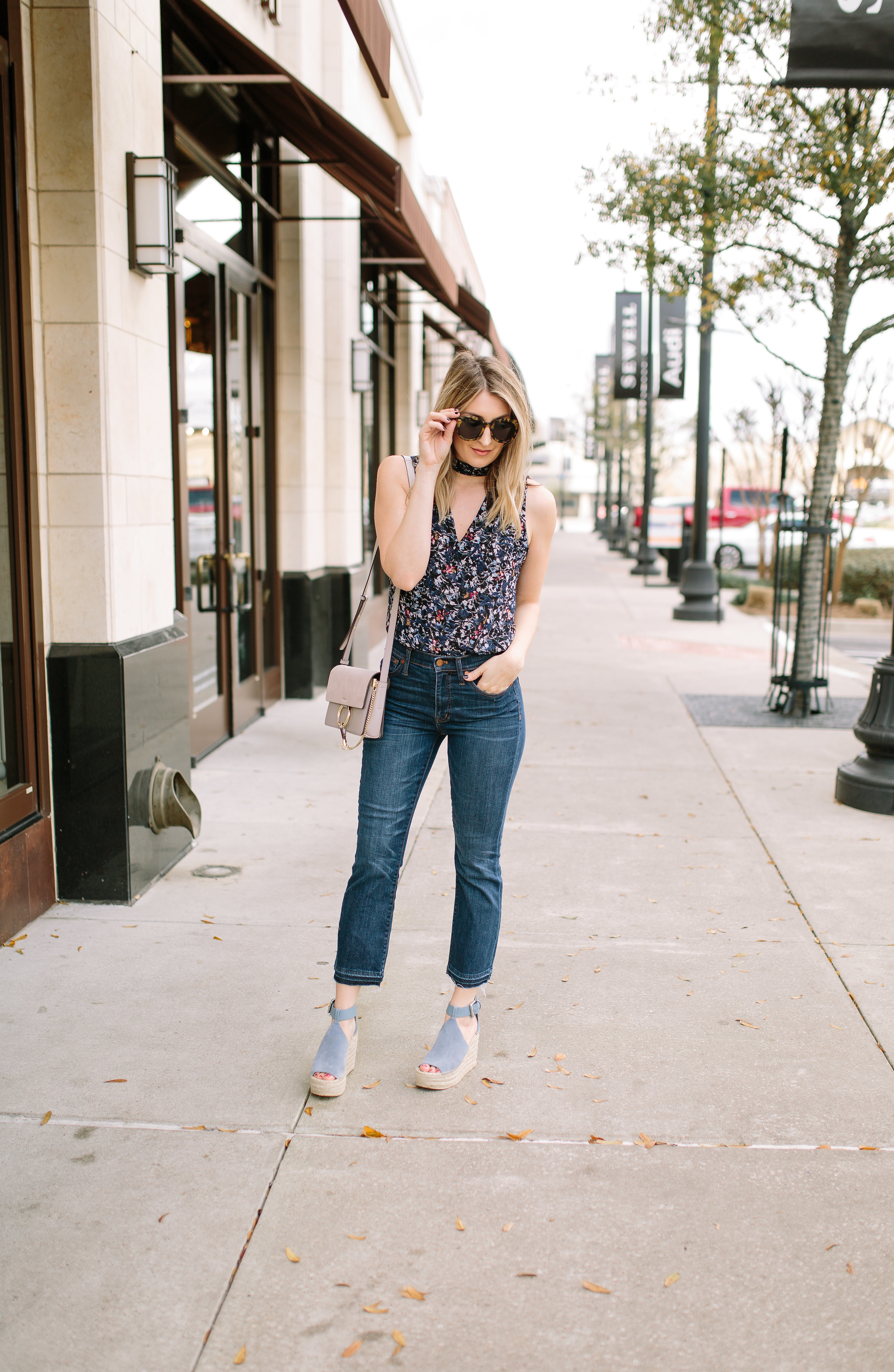 Because this top sort of has a built in necklace, I kept the jewelry to a minimum. Obviously, no necklace was needed, but I also didn't want too much of an earring. Although I do think if I went with a skinny jean, a bolder earring could have worked. Anyway, my point is, this top just didn't need it. I like the detail too much to add a ton of accessories to it. So I just opted for this grey crossbody (under $50 btw!) and my go-to sunnies.
xo, Loren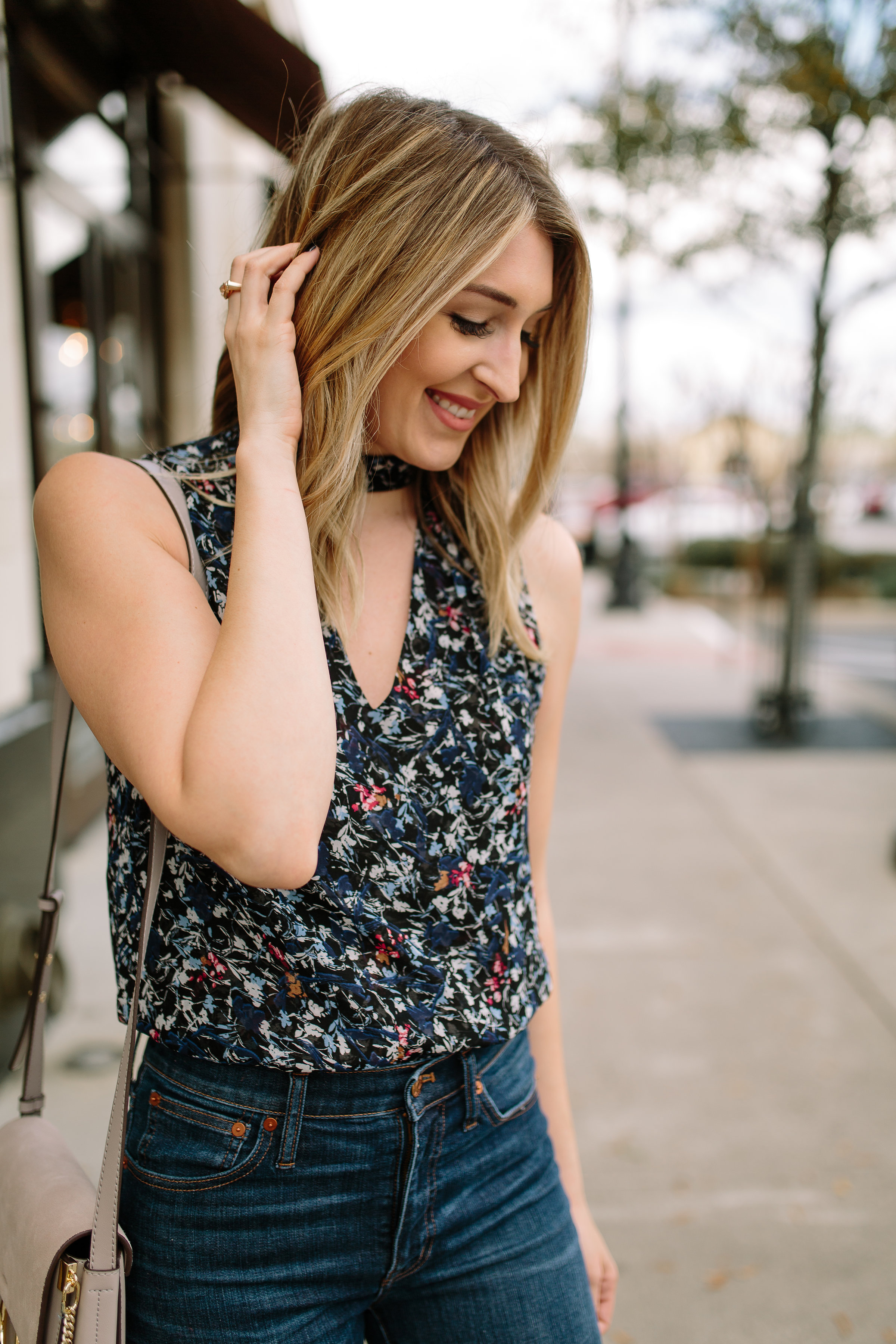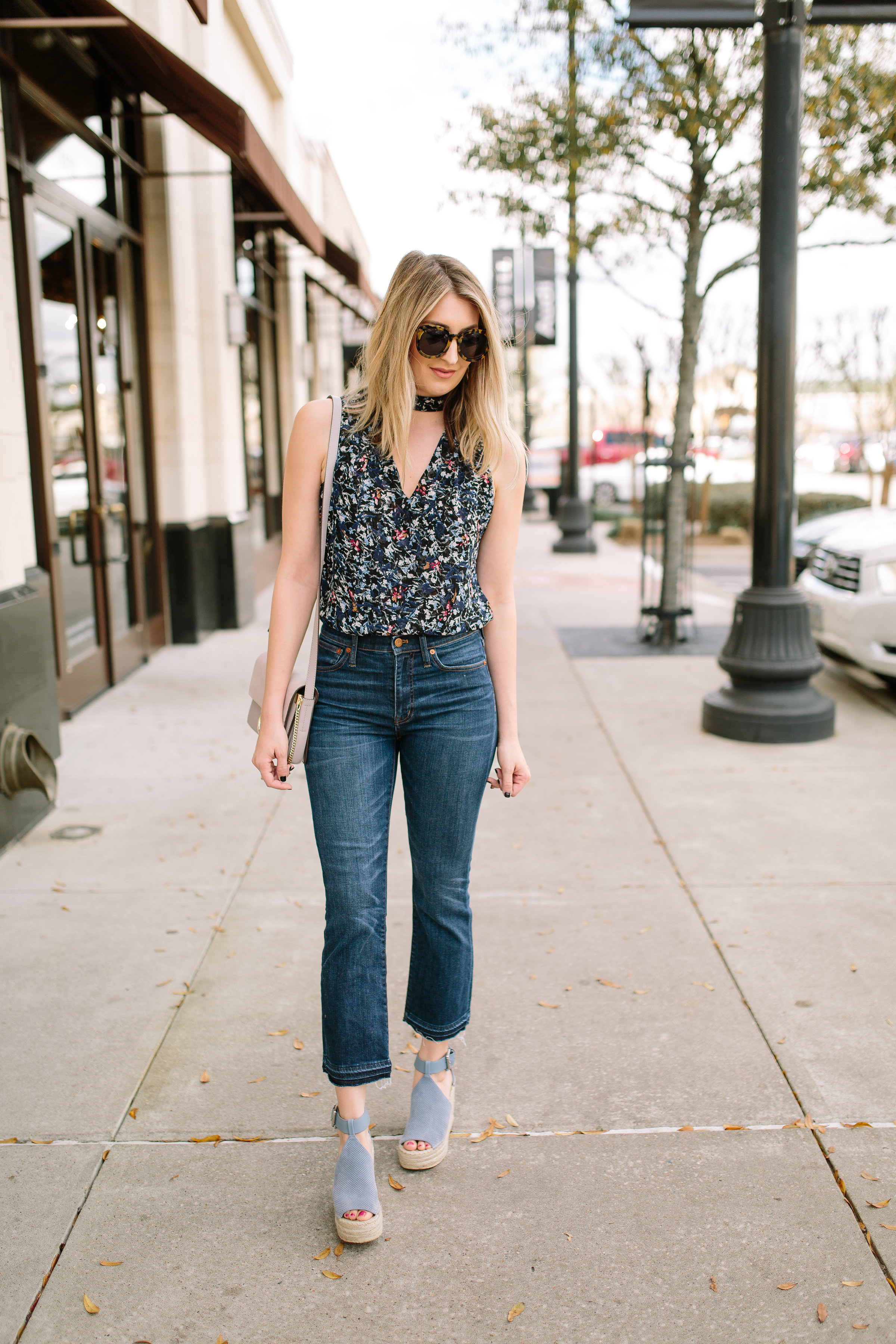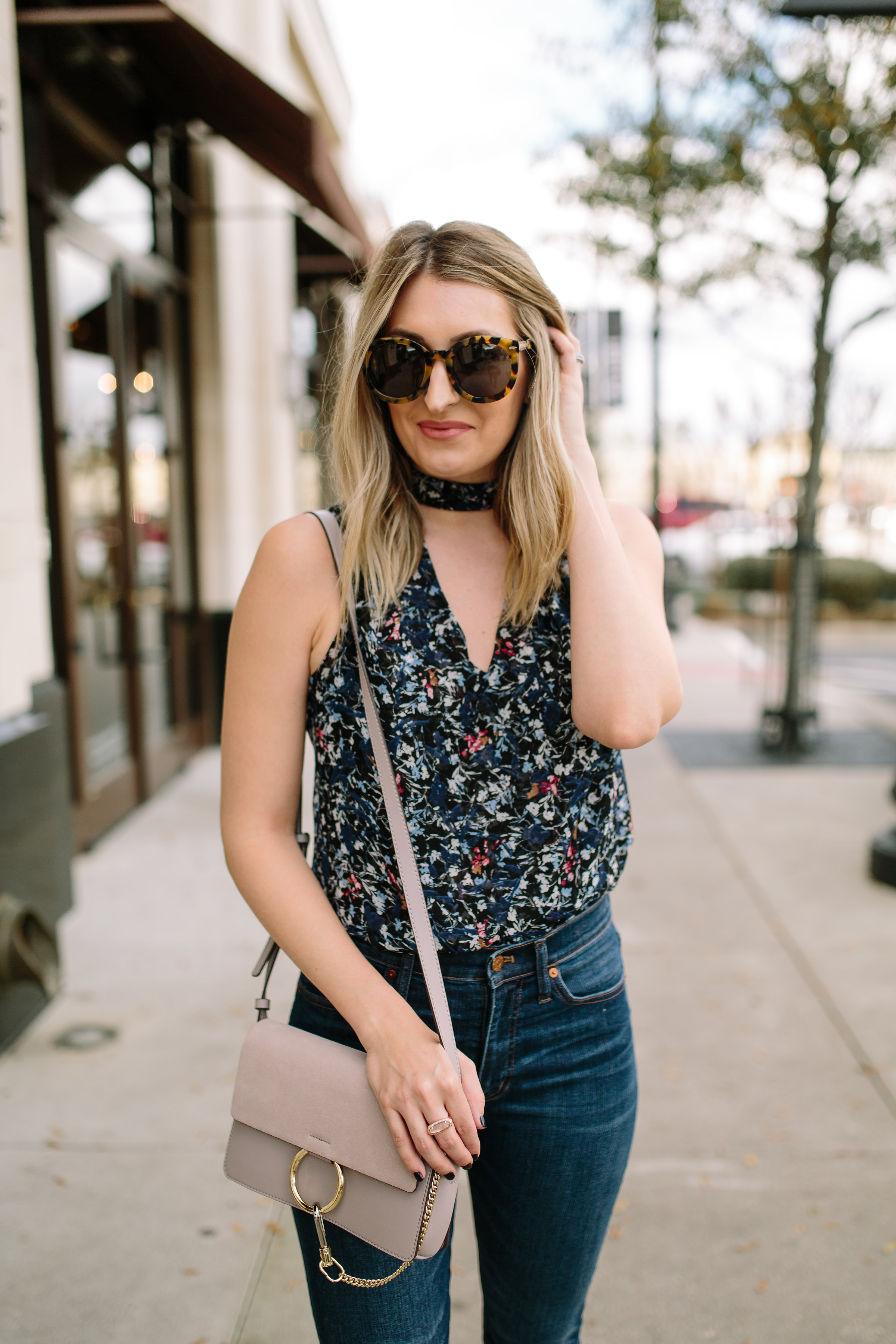 Top: White House Black Market / Denim: Madewell (similar here) / Wedges: Marc Fisher (similar here and here) / Bag: Lacattura / Sunnies: Karen Walker
Photos by: Julia Gozman Photography