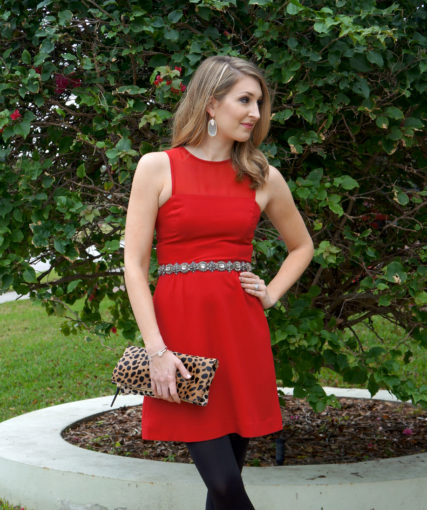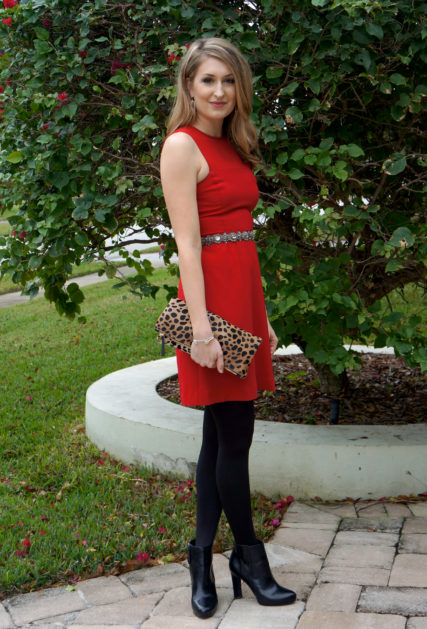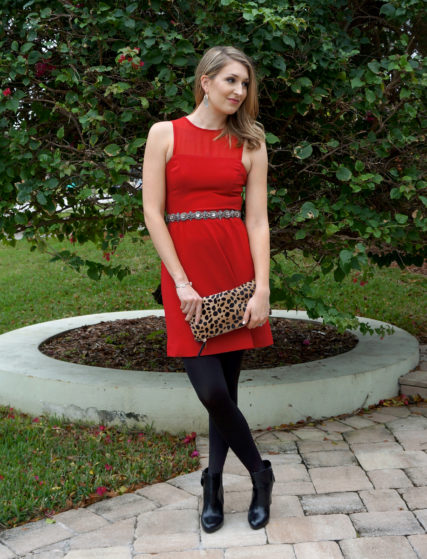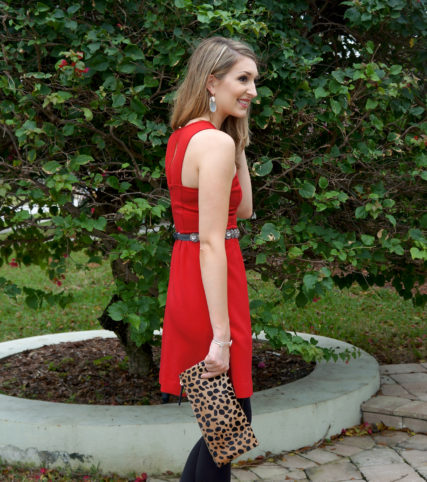 Dress: Banana Republic / Belt: Anthropologie / Shoes: Franco Sarto (similar) / Clutch: Clare V / Earrings: Kendra Scott / Bracelet: Kendra Scott
Christmas is my absolute favorite time of year, and I love getting dressed up for it. Clearwater, Florida is typically a bit more casual than this look (I mean, it is a beach town), but I just couldn't help myself when it came to getting dressed for church on Christmas Eve. I found this dress at Banana Republic and thought it would be perfect with a fun jeweled belt, so I bought it with the intention of buying a belt to wear with it. Luckily, I found this belt at Anthropologie, which added just enough holiday sparkle, without feeling too dressy. These Kendra Scott earrings my hubby gave me for Christmas seem to be on repeat lately, I just can't get enough of them! And of course, I had to throw in a touch of leopard with my Clare V clutch.
We started the evening with church and then headed over to my husband's grandmother's house for Christmas with his family, which is always a good time! Our daughter, Liv got to meet lots of family members for the first time, and we loved being able to introduce her to everyone.
Merry Christmas to all of you and your families!
xo, Loren