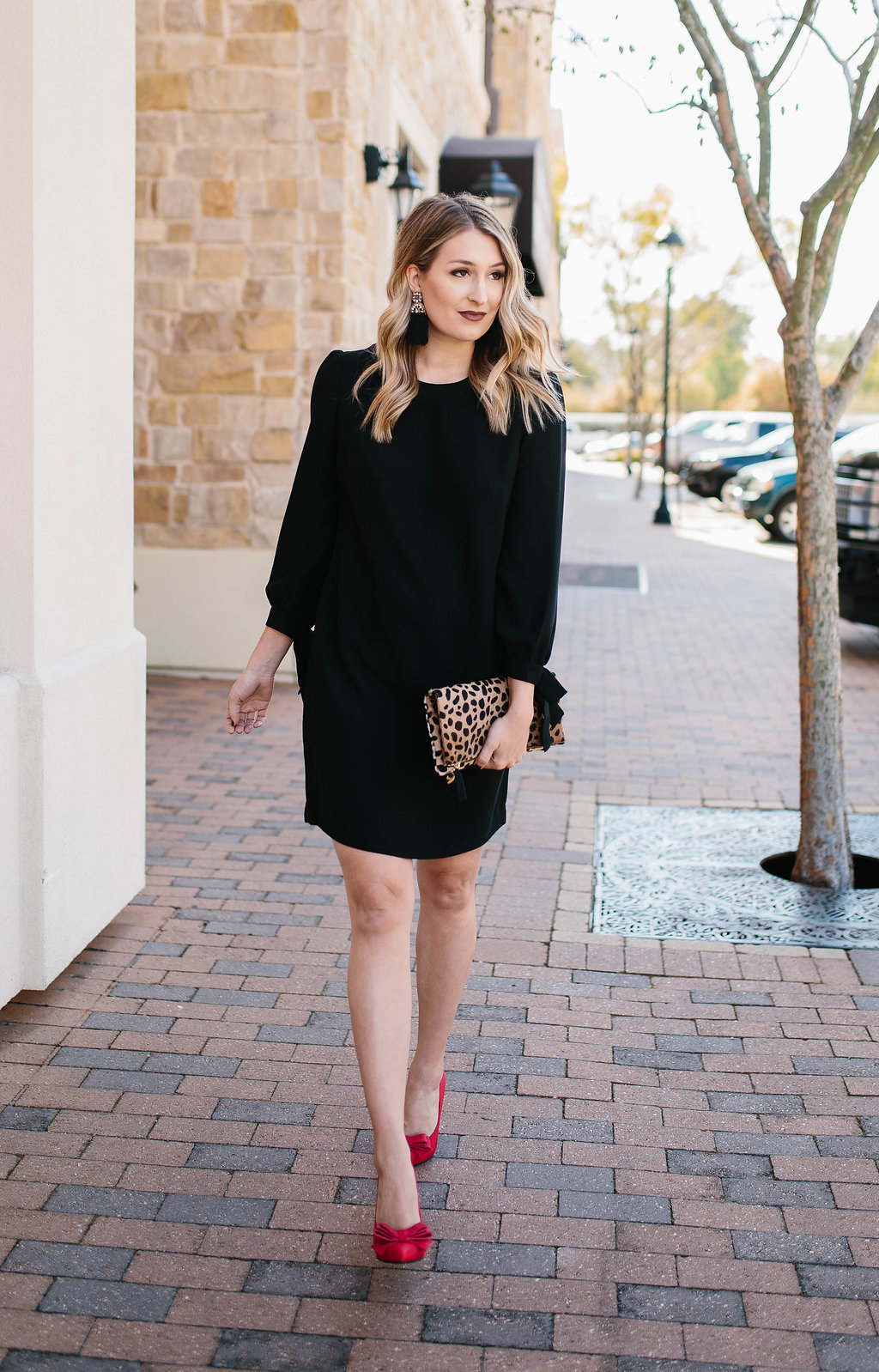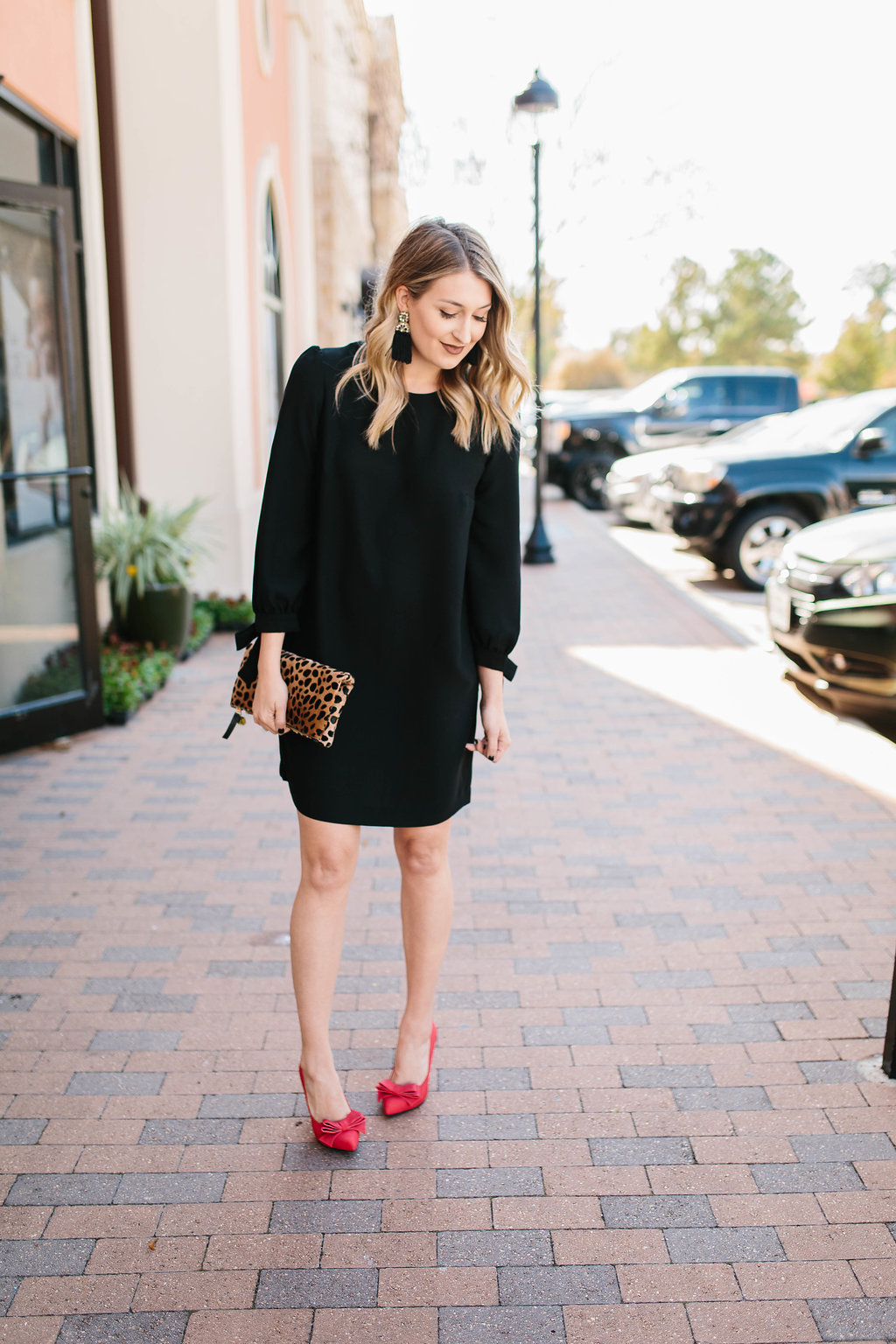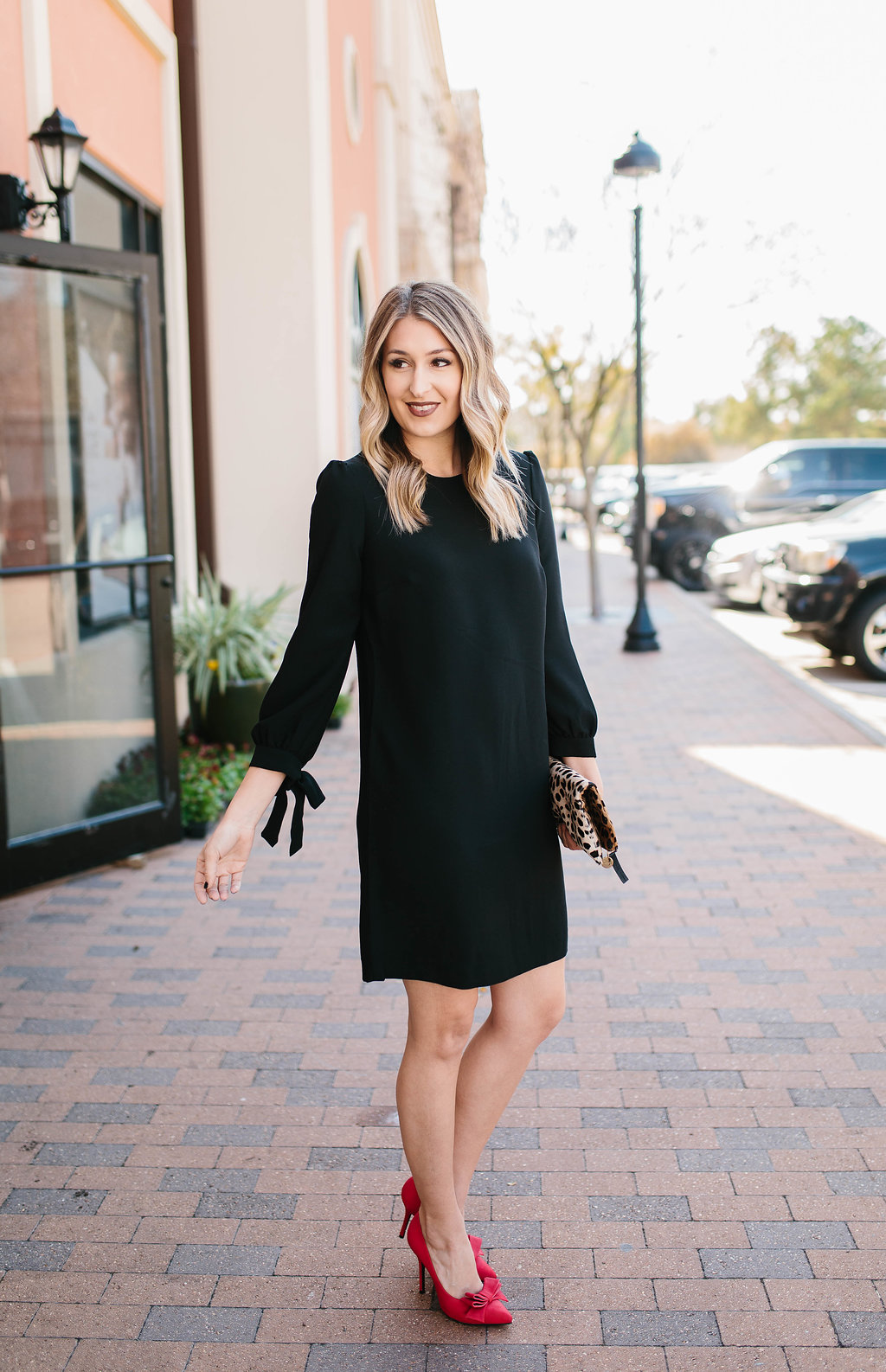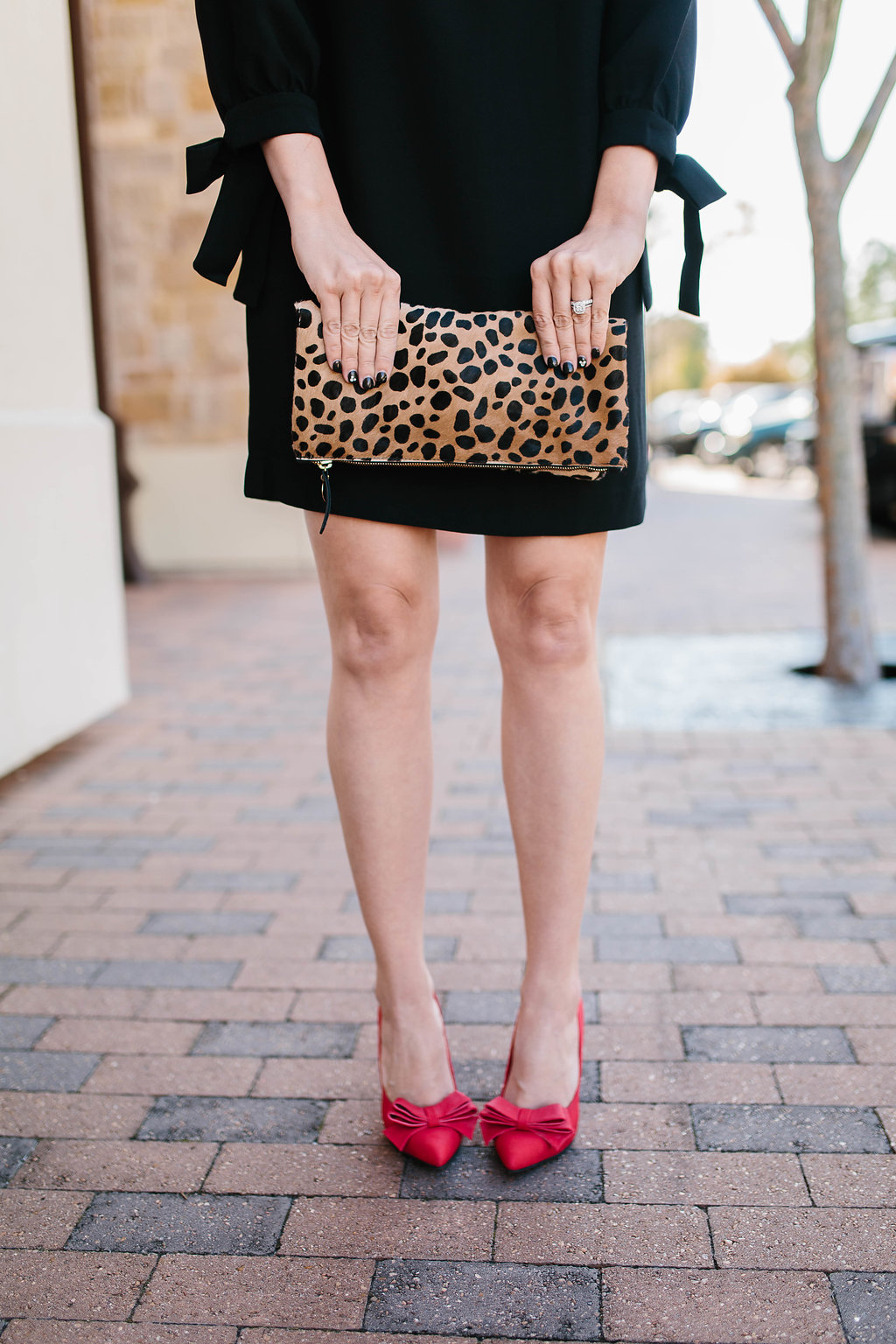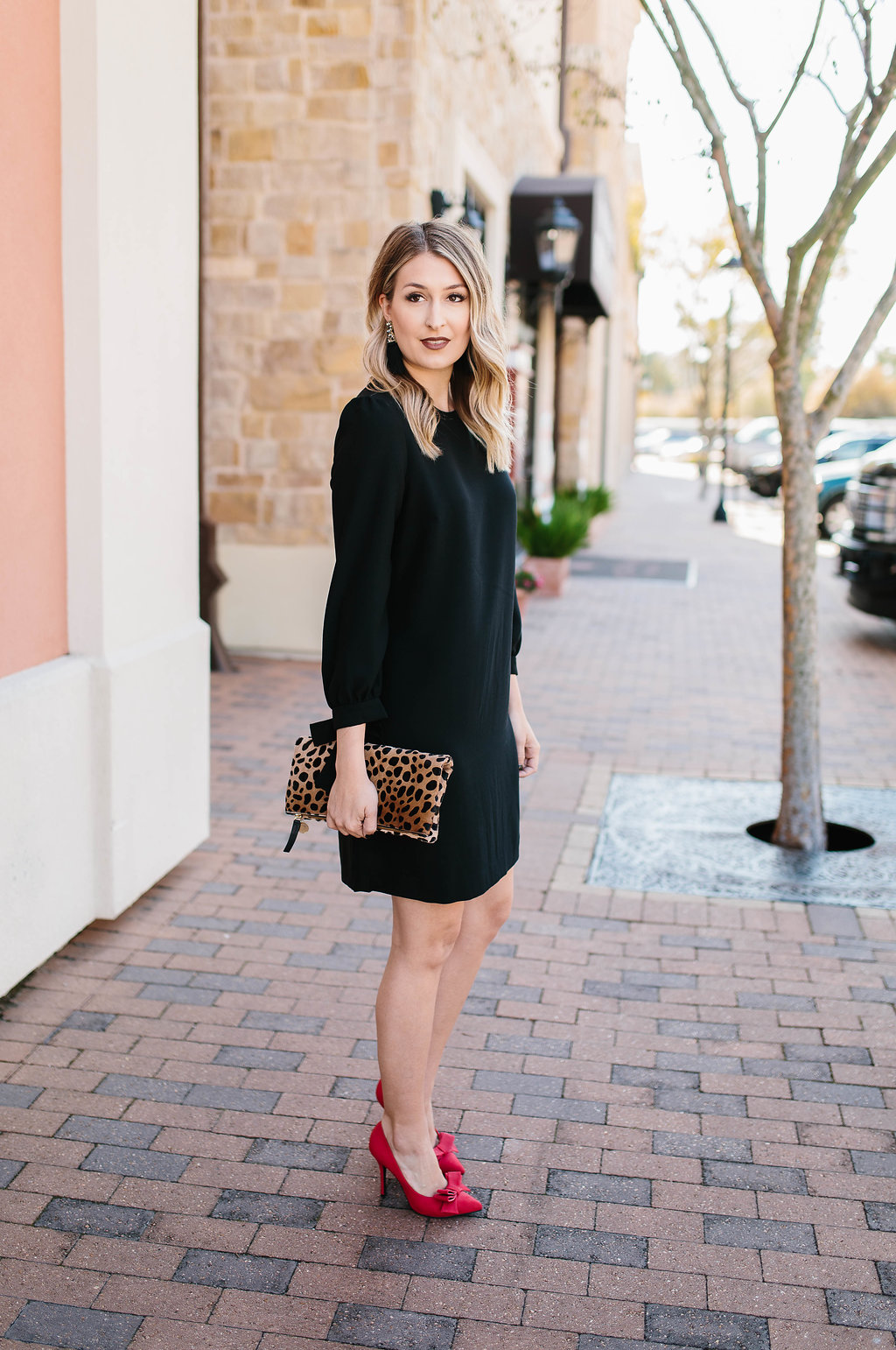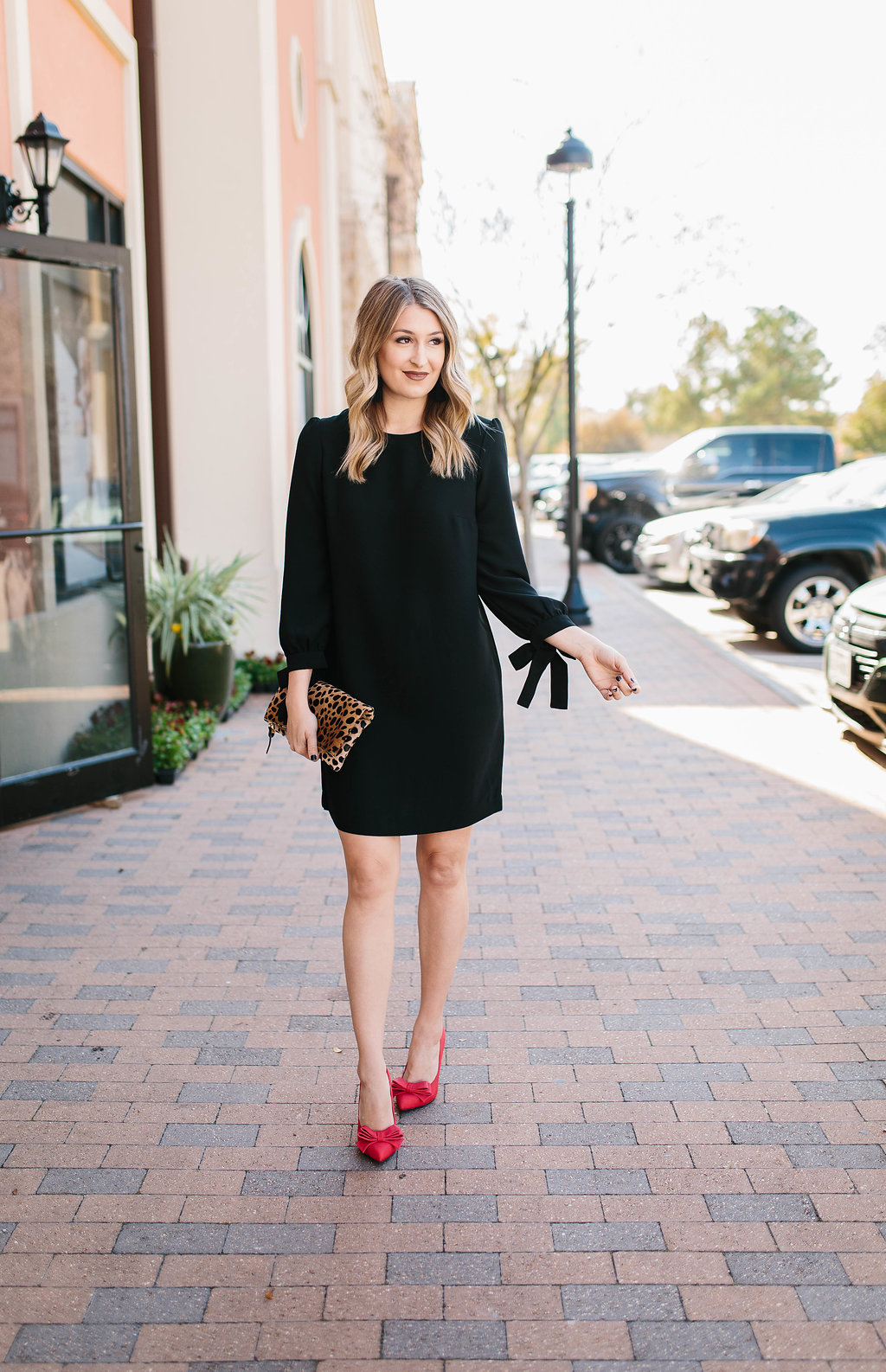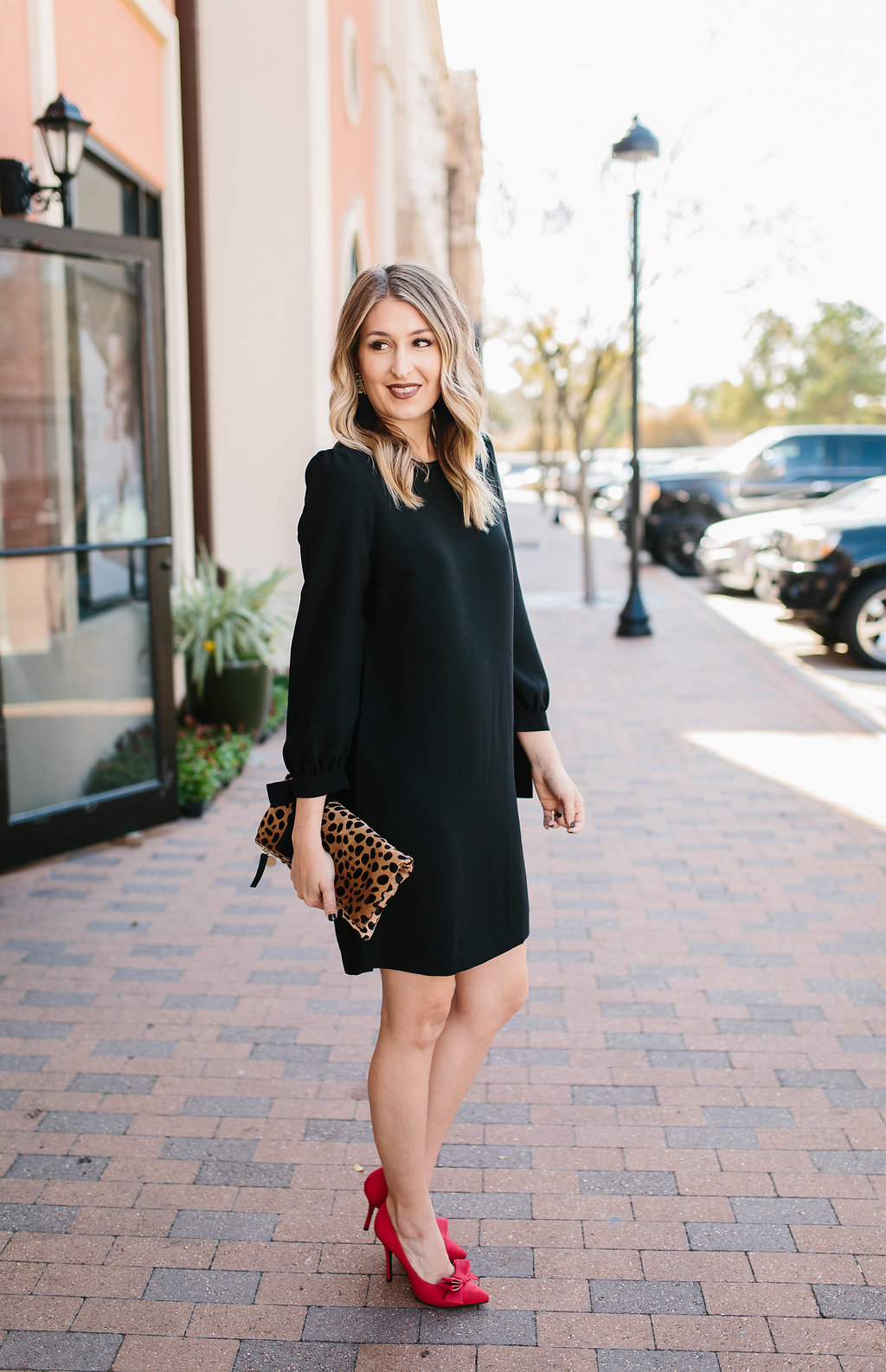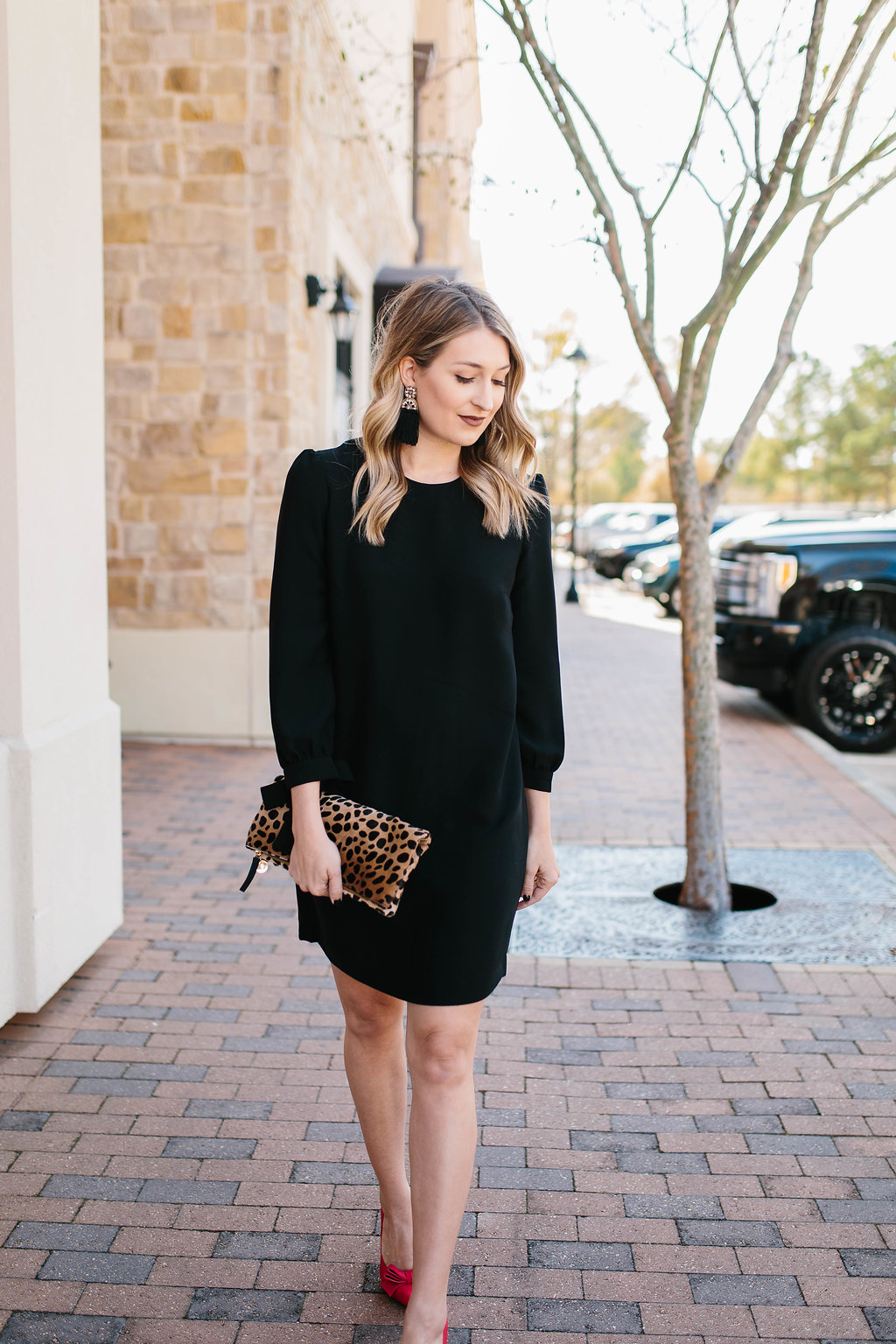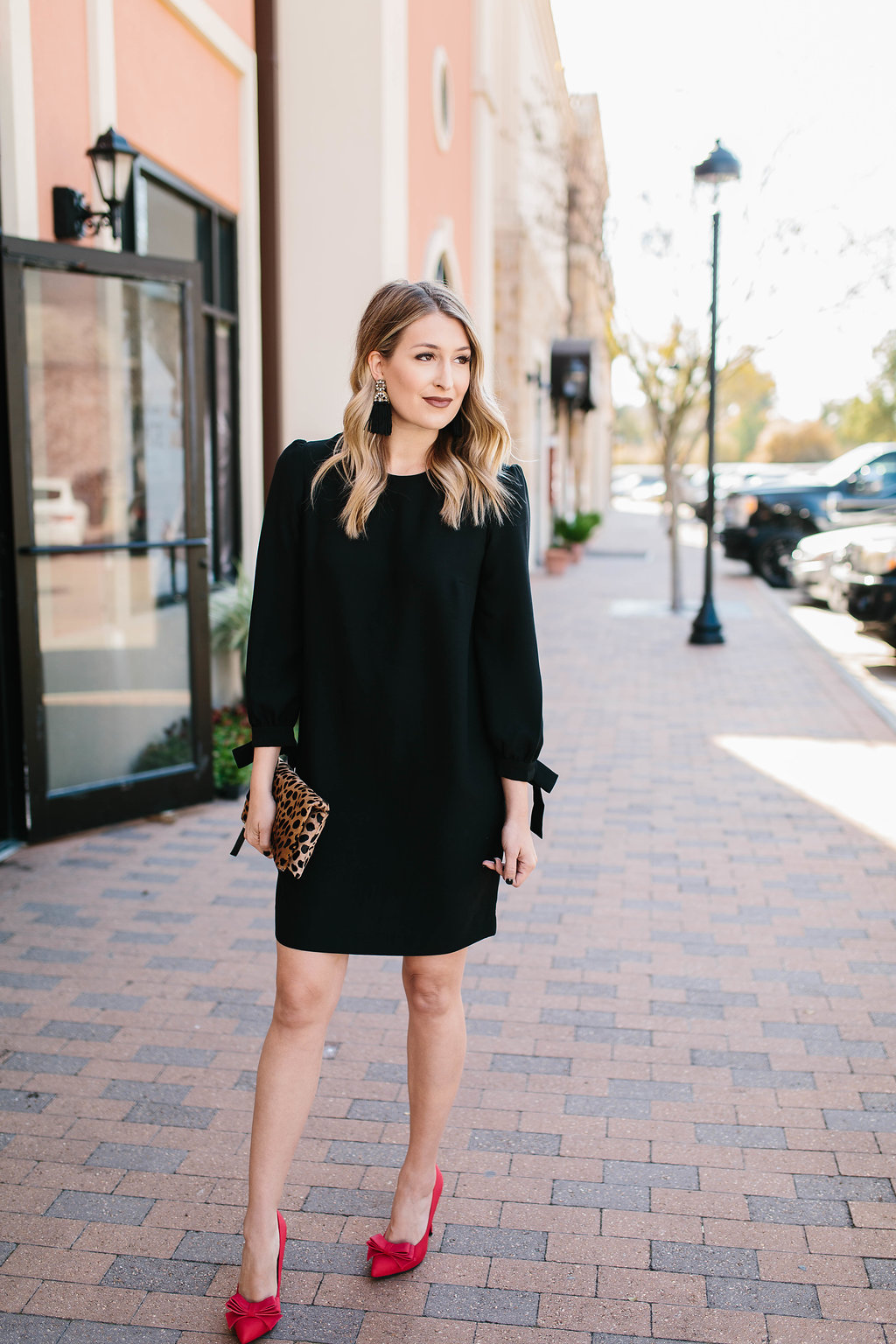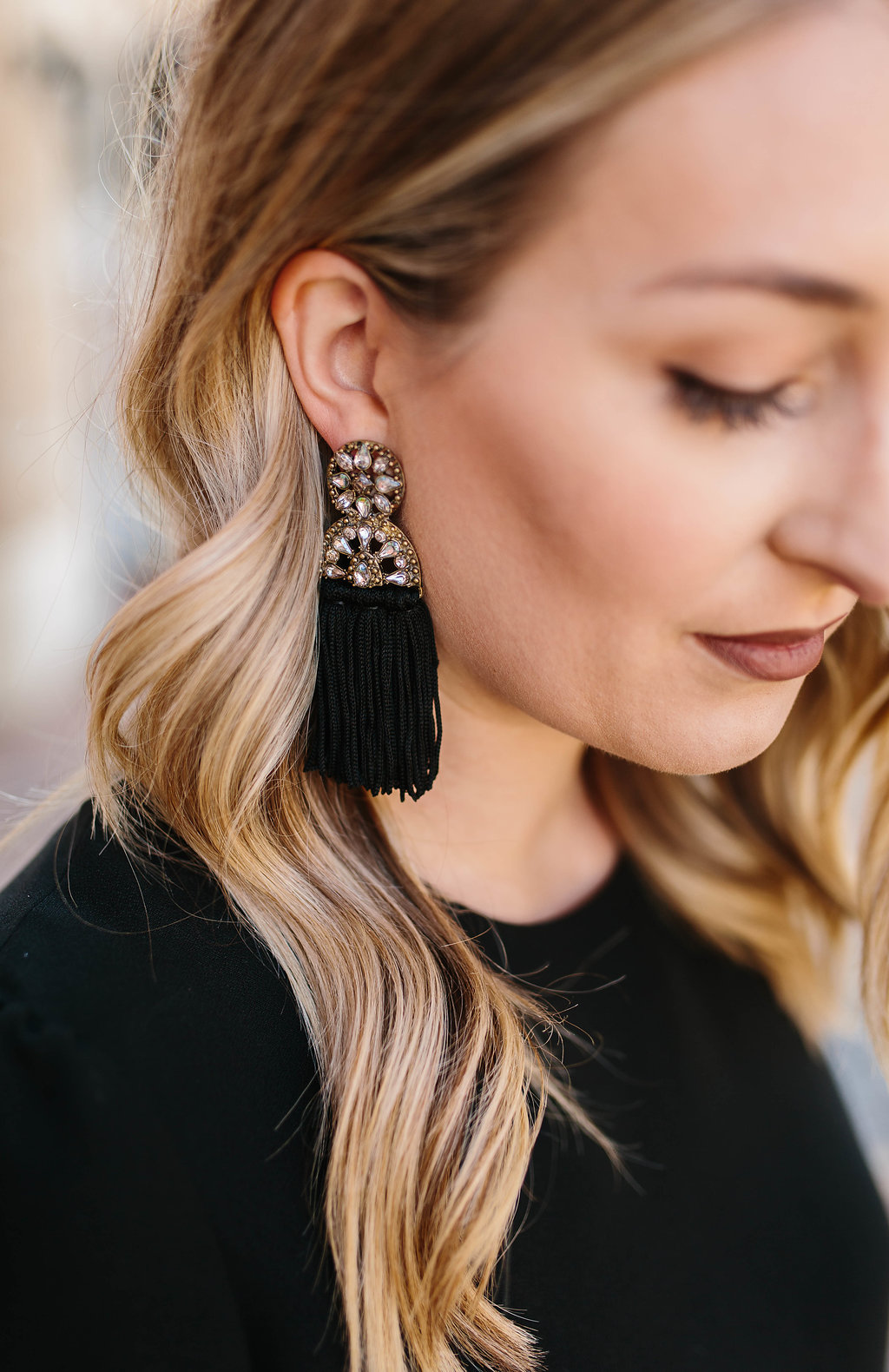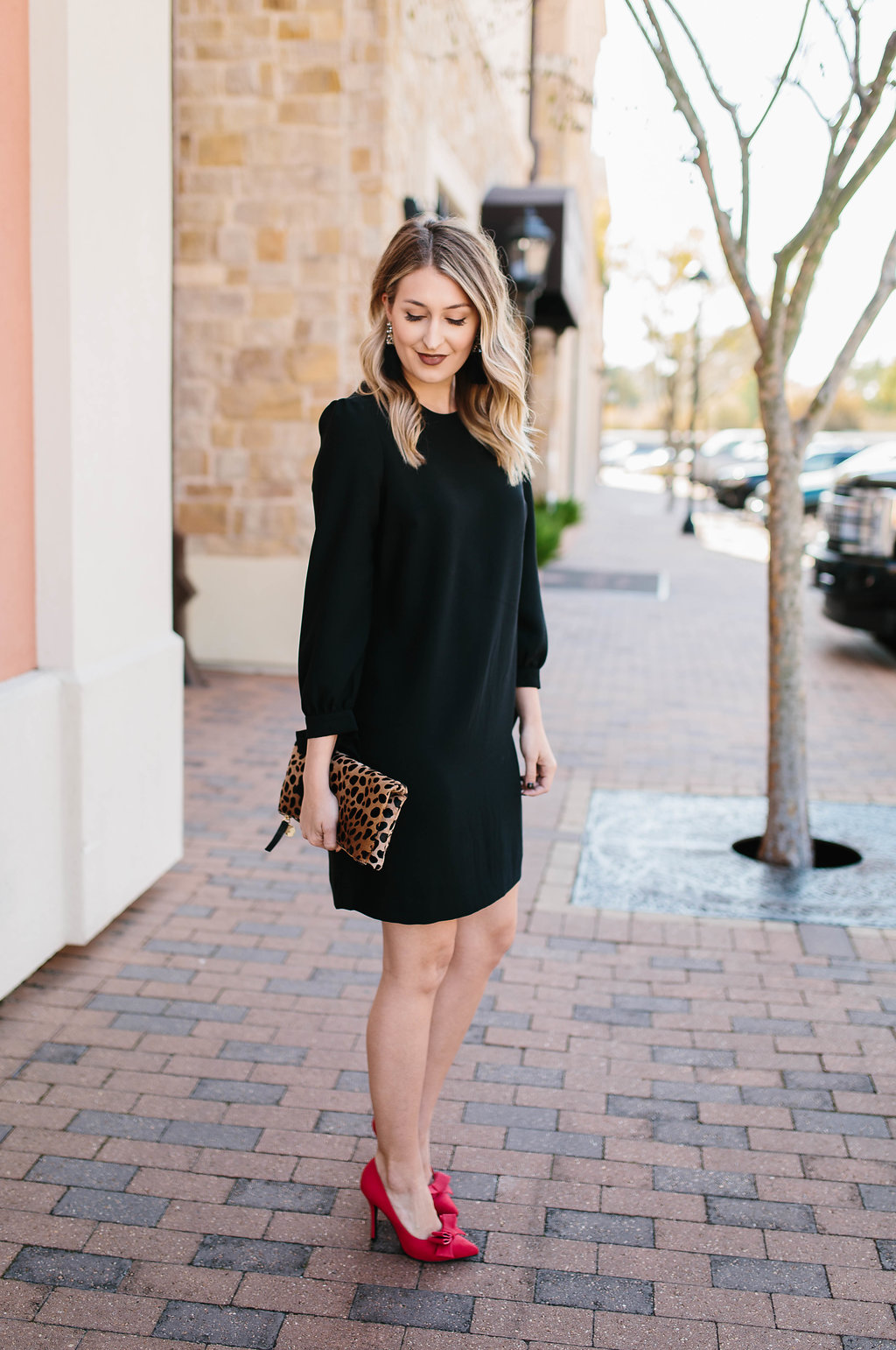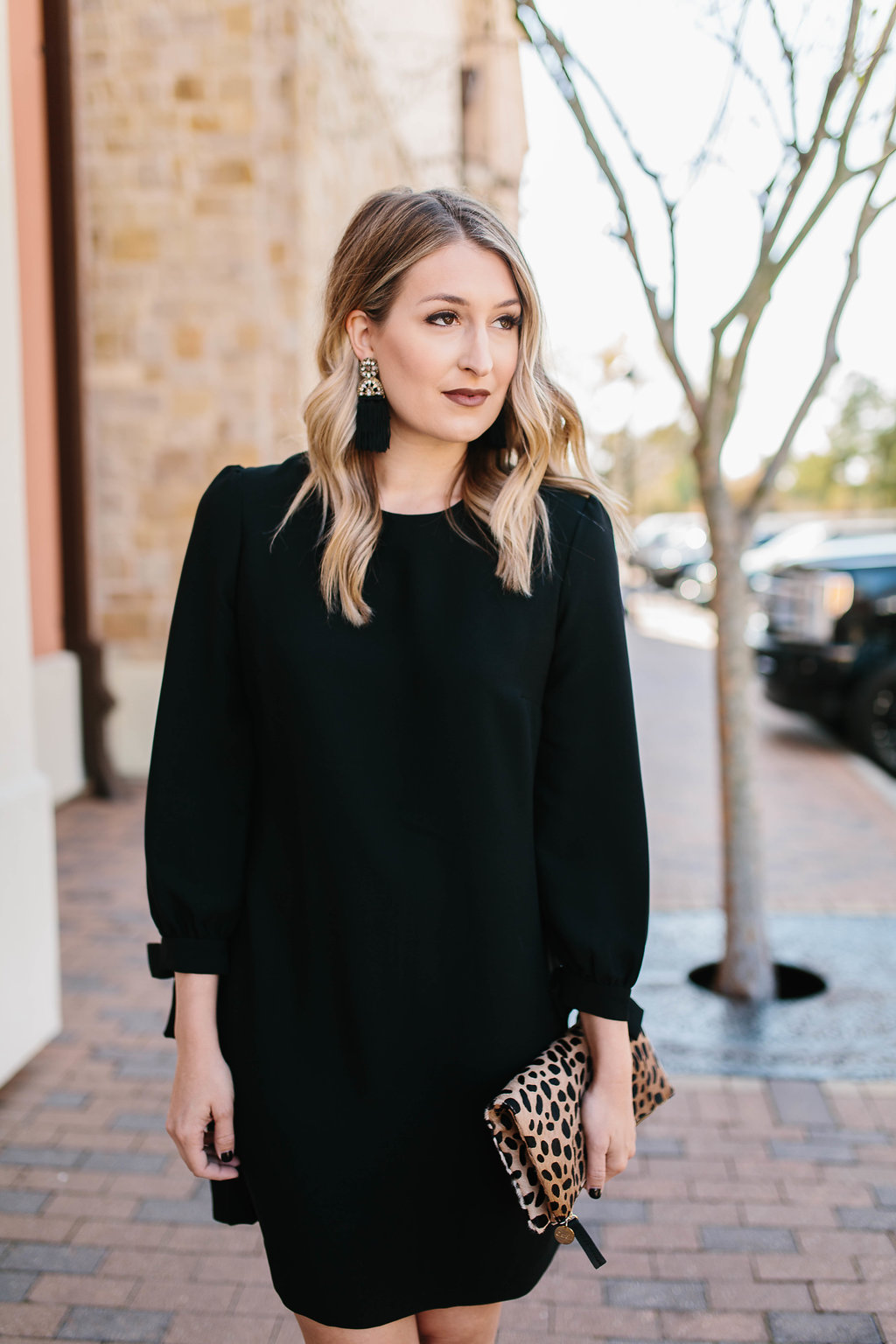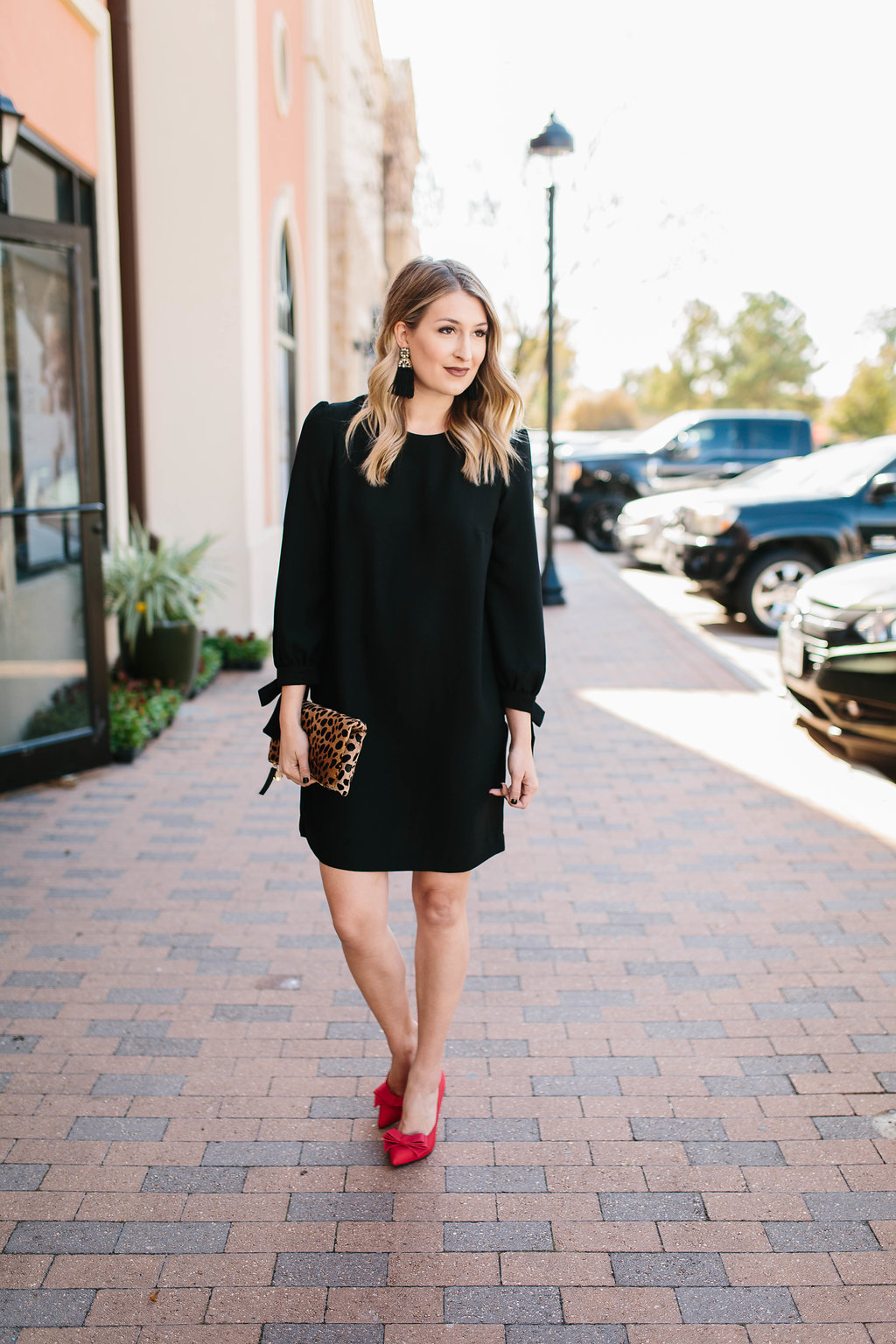 dress / similar heels / clutch (under $50 option here) / earrings
Happy Monday friends! Hope you all had a good weekend! I've got a TON of looks to share with y'all over the next several weeks, so be sure to check back here because I have blog posts coming almost every day for a while! A lot of them are actually holiday looks. This is my FAVORITE time of year and I always have so much fun picking out outfits for parties, dinners, and Christmas Eve and Christmas Day. I don't know about y'all, but I LOVE to get dressed up for the holidays. We always go to my mom's mom and step-dad's house for Christmas Even, then to my dad's parents' house on Christmas Day. We really just hang out, drink wine, eat good food, and enjoy ourselves, but it doesn't feel like the holidays to me if I'm not a little dressed up!
I don't know about y'all, but a classic black dress is a life-saver for me. It's my go-to when I can't decide what else to wear, or when I'm just not feeling anything else. I always feel put-together and chic in a LBD. This one from Banana Republic is the perfect classic piece that can be worn so many ways. I always love the pieces I get from Banana Republic because they seem to never go out of style. They are timeless, classic pieces that look great season after season. If you're looking for something with some color though, this dress is also available in the prettiest blue color. My favorite thing about this piece though is the adorable little bow detail at the sleeve. It gives just a little something extra to this little black dress!
With the holidays coming up, and so many parties and events, it can be hard to decide what to wear. I know a lot of people don't like to go out and buy something for just one occasion, so a dress like this is perfect for those parties! To make it more festive I added some red pumps and a fun statement earring. Of course this dress is also conservative enough to wear to work with some classic heels or flats. You can even add a strappy heel and a statement necklace for a fun date look!
xo, Loren
Photos by Julia Arceri Photography
This post was sponsored by Banana Republic. All thoughts and ideas are my own.