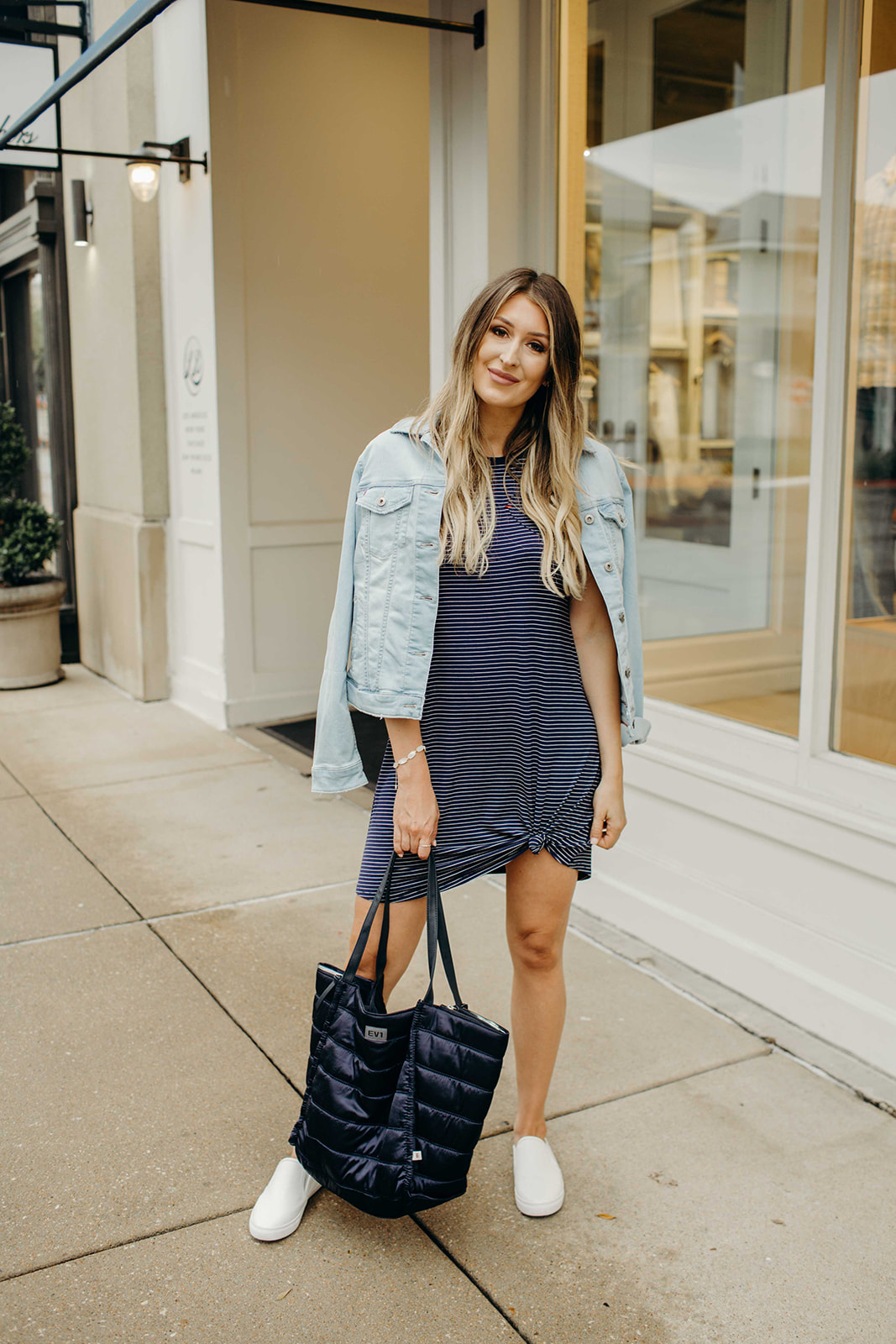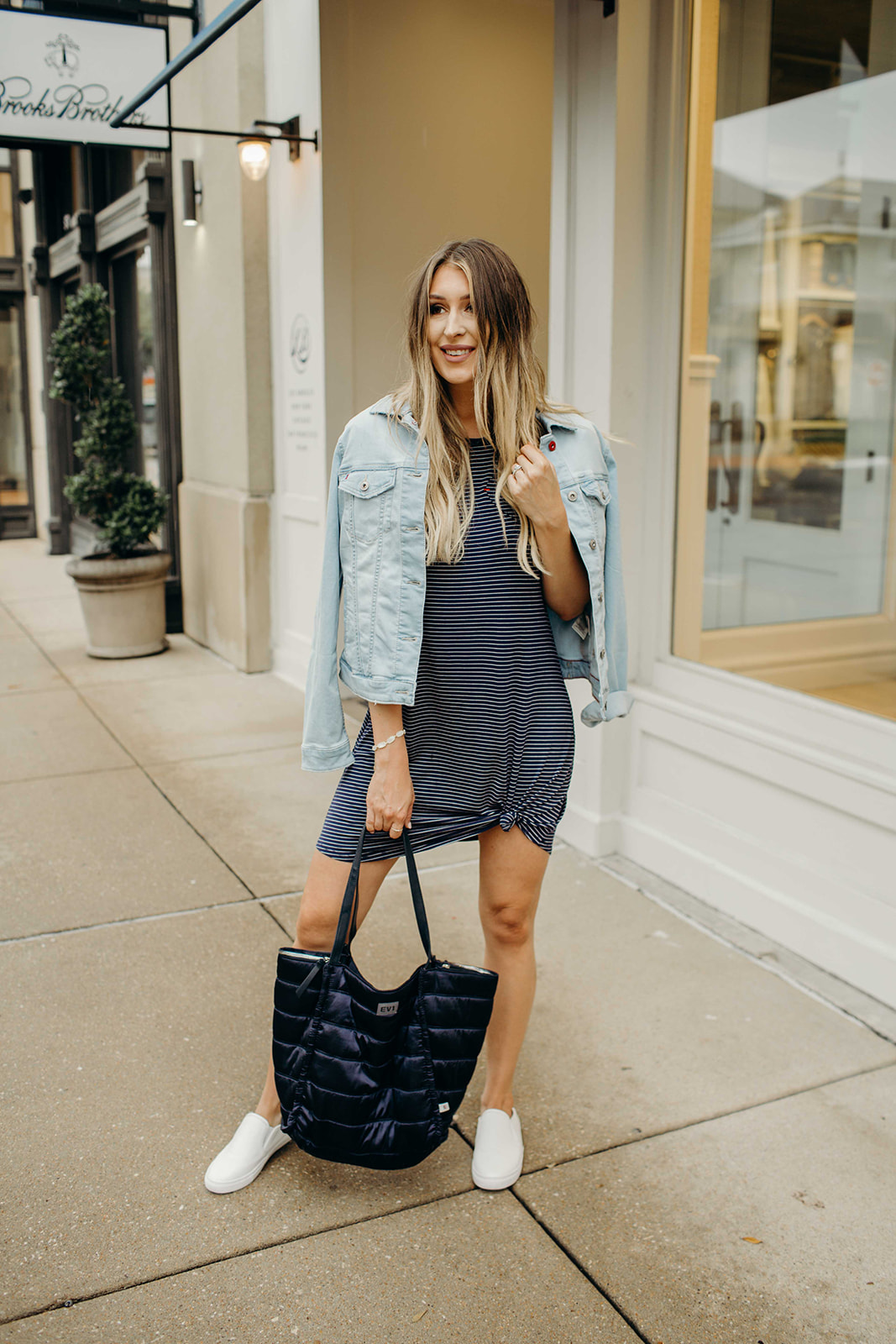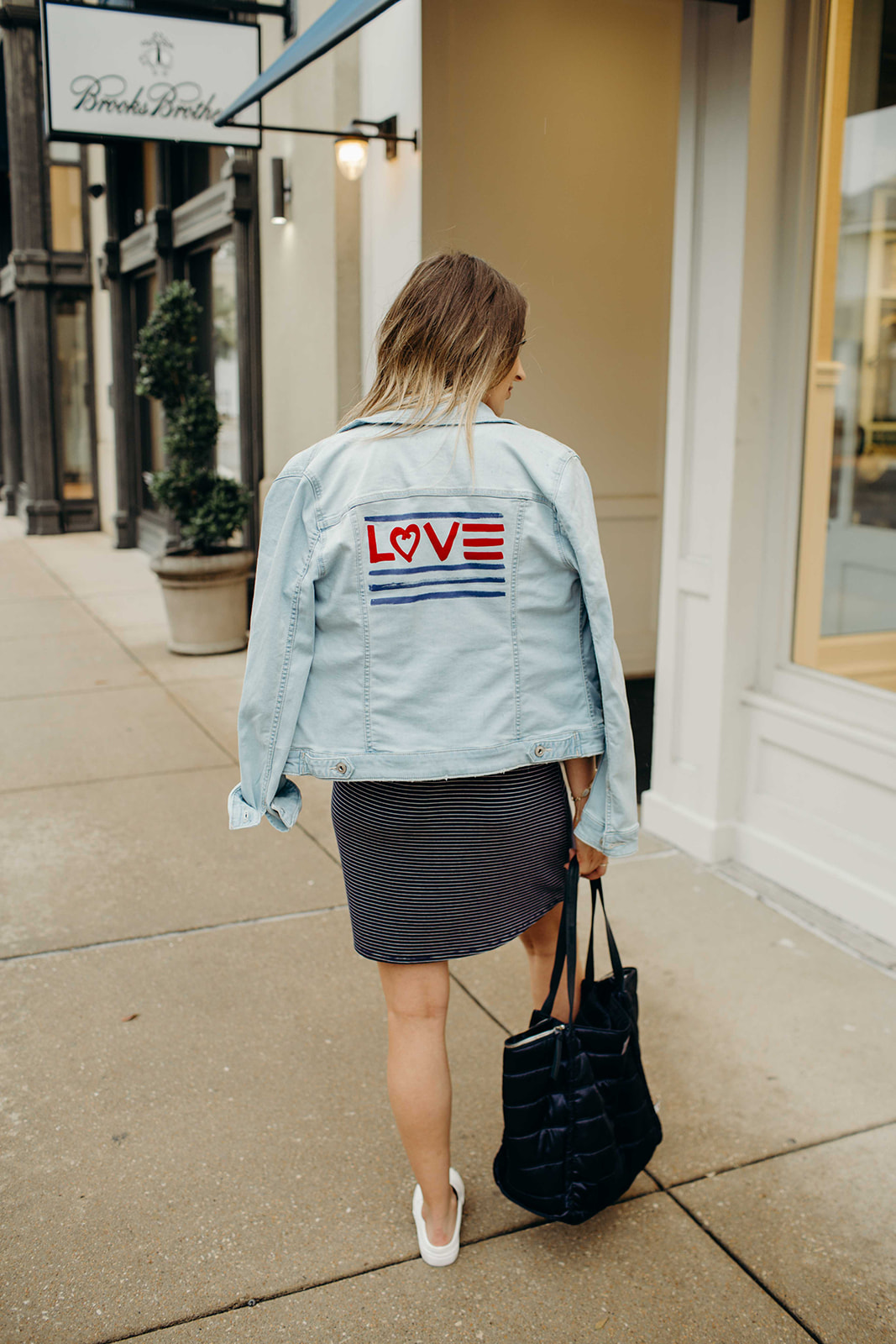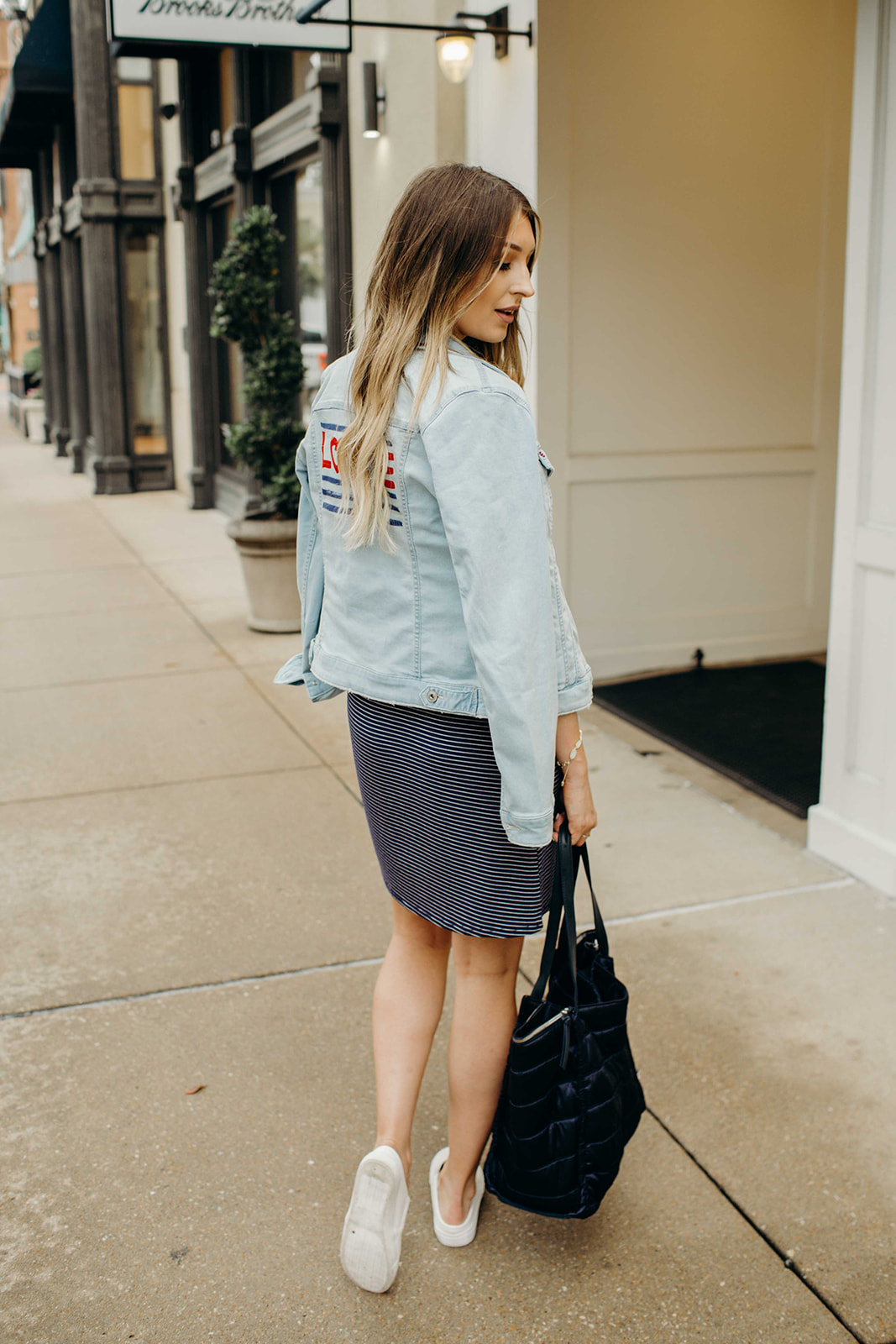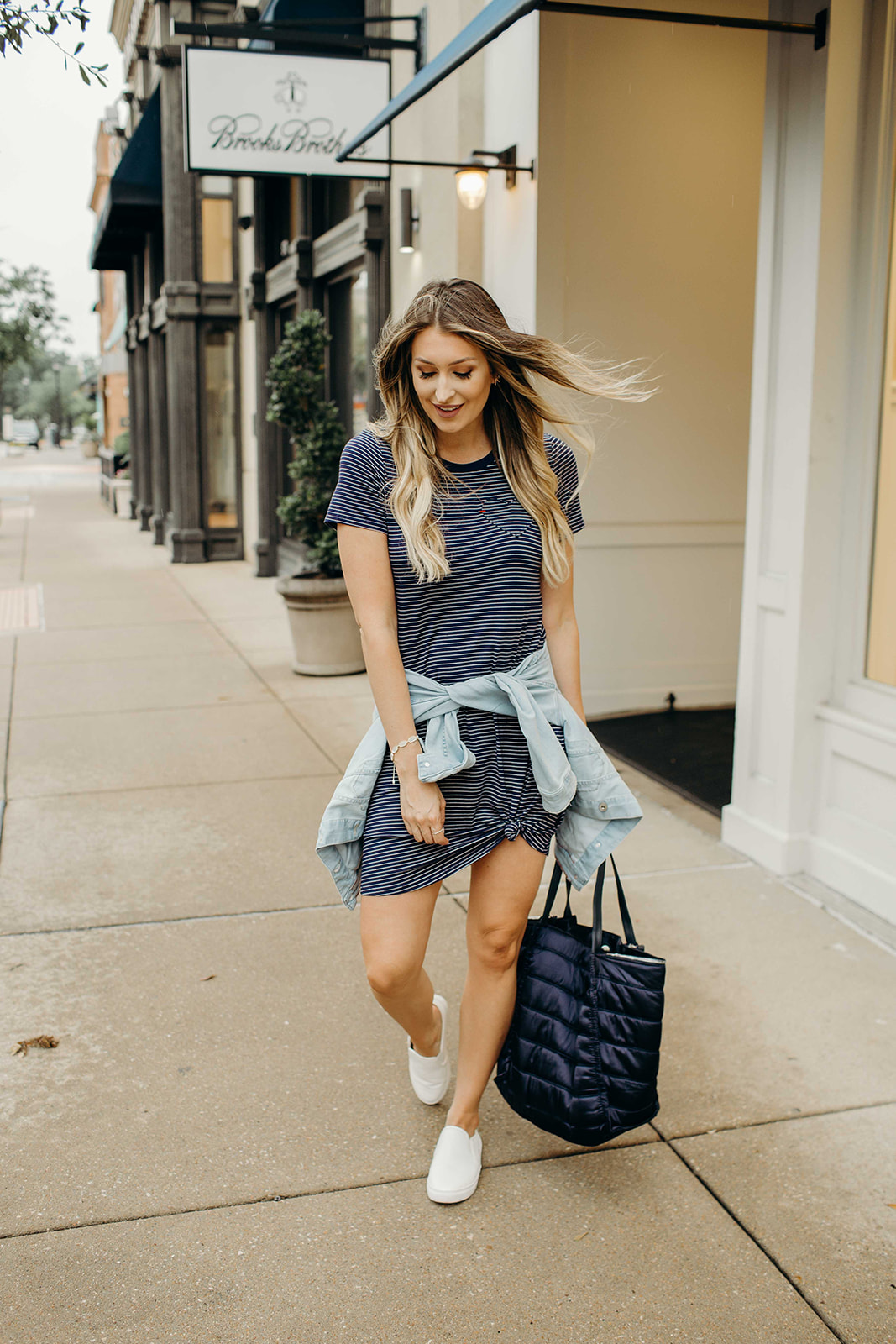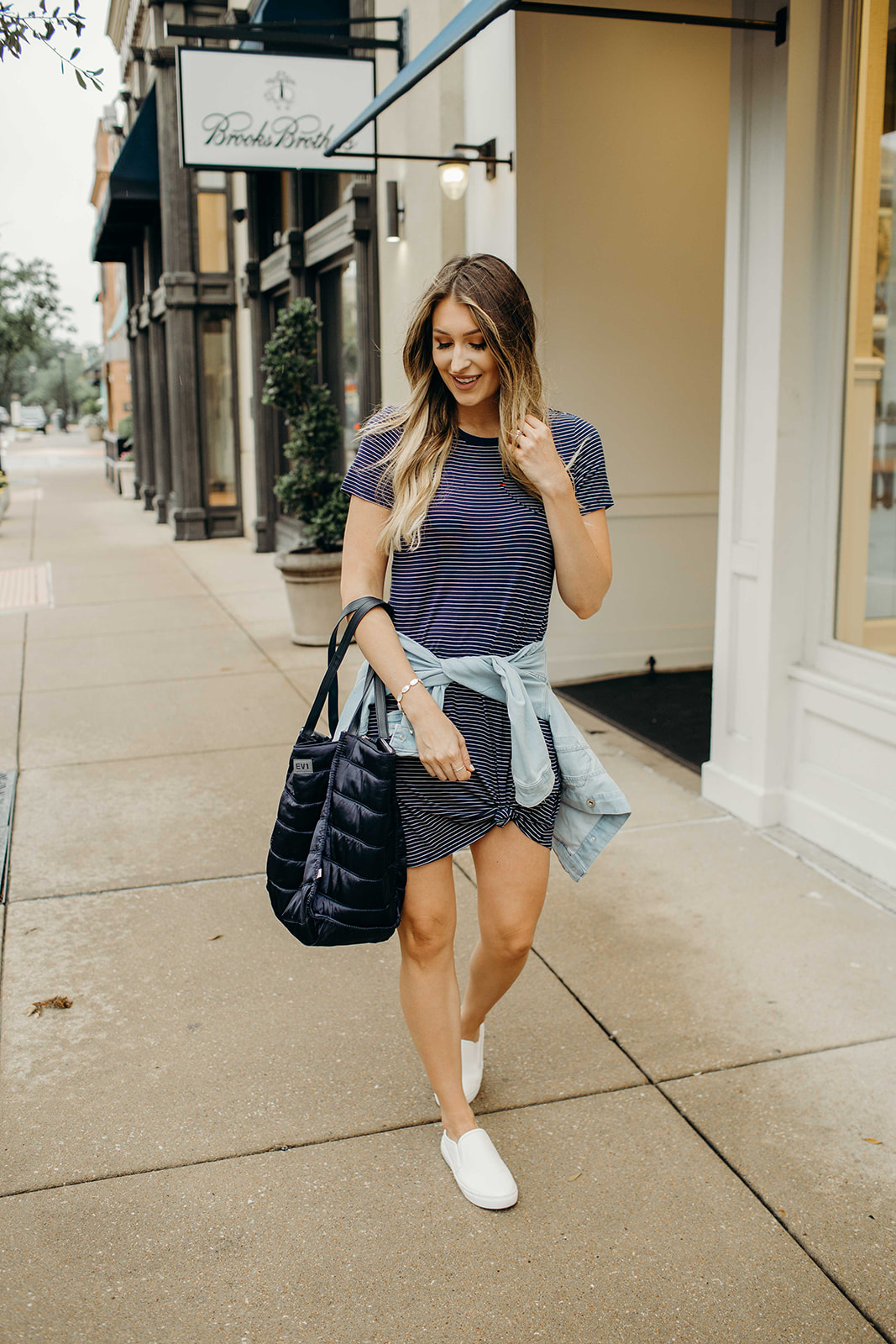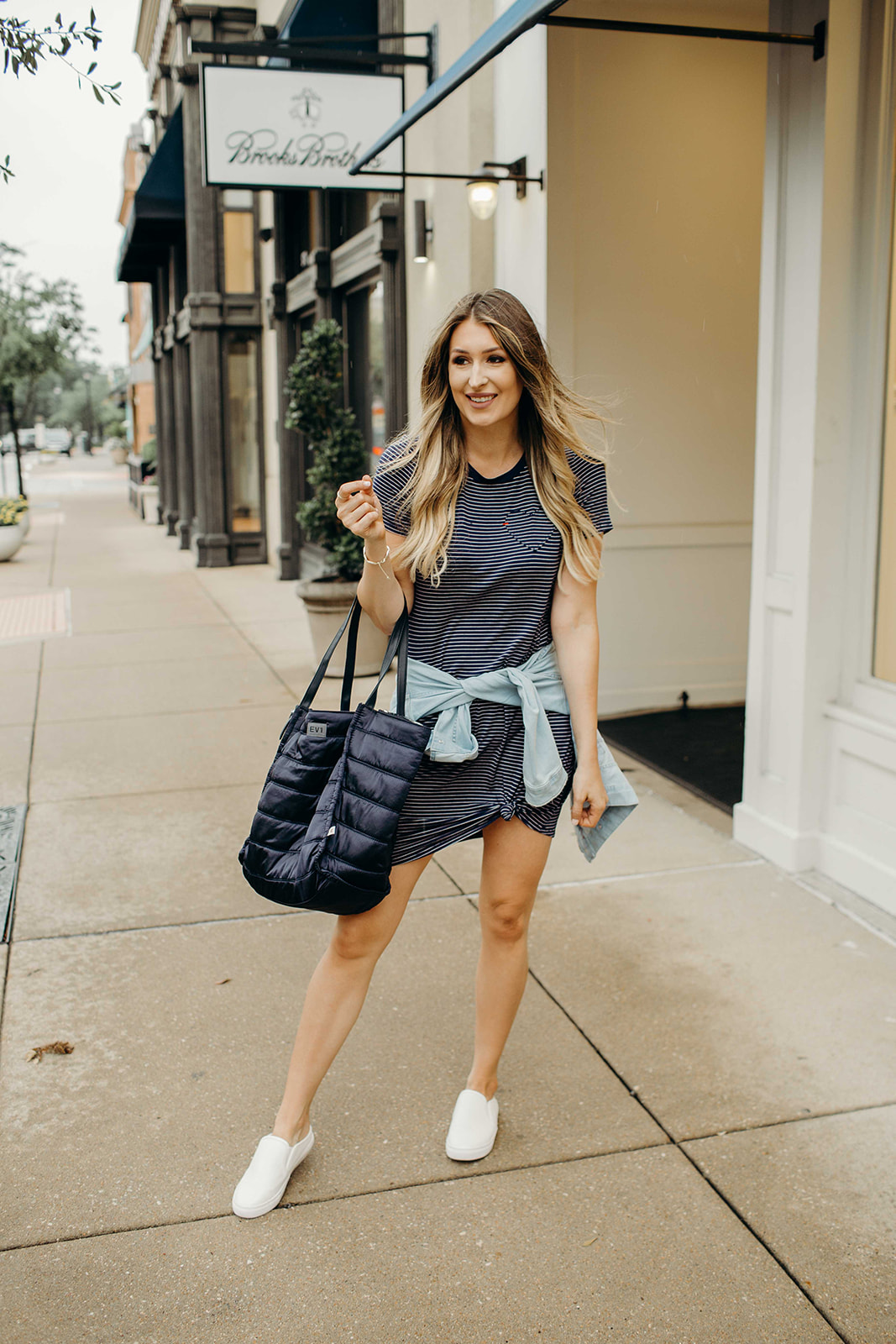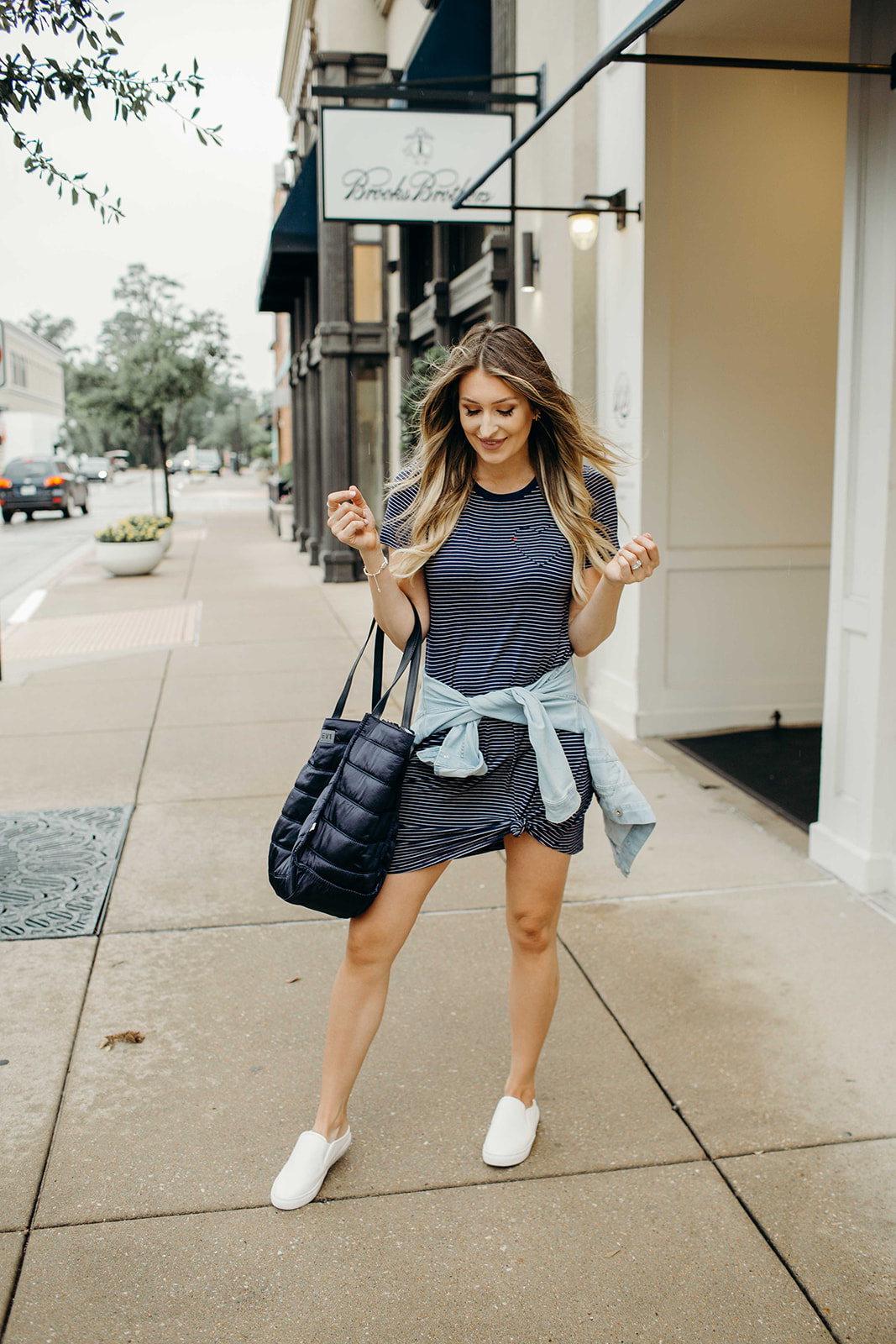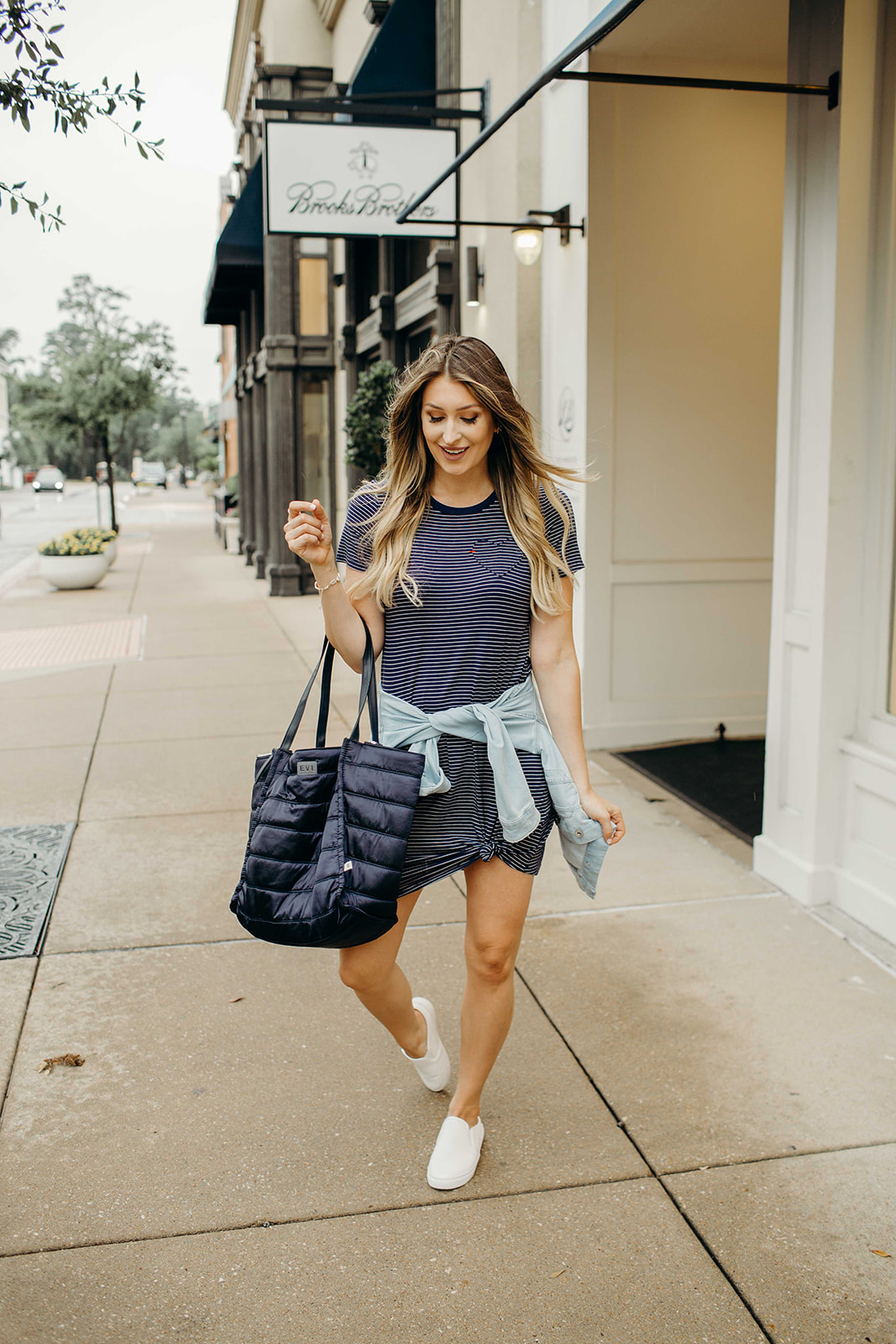 dress / jacket / sneakers / tote
You guys, my hair is a hot mess in these pics. And I just wanted to let you guys know that it looked so good the day I shot these until it RAINED during my entire shoot haha. Oh well!
Today I'm talking about one of my favorite closet staples, t-shirt dresses! I wear t-shirt dresses allll the time because they are so easy, and comfortable. I've rounded up a few (all under $100, and several under $50) for y'all in the graphic below.
The dress I'm wearing in these pictures is actually one of my Walmart finds from a campaign I did for their new EV1 Summer Collection. It is hands-down, one of my favorite Walmart finds. It doesn't come knotted like this, I just did that because I like the way it hangs that way.
Since we are on the Walmart topic, I'll go ahead and tell y'all about the rest of my outfit too, because it's all from there! These slip-on sneakers were such a good find (and SUCH a steal). I love that they go with everything. This denim jacket is so cute for all the upcoming patriotic holidays, (Memorial Day, July 4th, Labor Day eventually…) but what I really love about it is the fabric. It's a little softer than a true denim and also has some stretch to it, making it a bit more comfortable! The last piece I want to talk about is this nylon tote. This was another great find. The size of this makes it so great for travel, but it's also really lightweight. You could even throw a tote organizer in there!
Okay, back to t-shirt dresses. Here are a few I've rounded up for y'all that I'm currently loving! (Click the picture to shop)
xo, Loren
Photos by Julia Arceri Photography