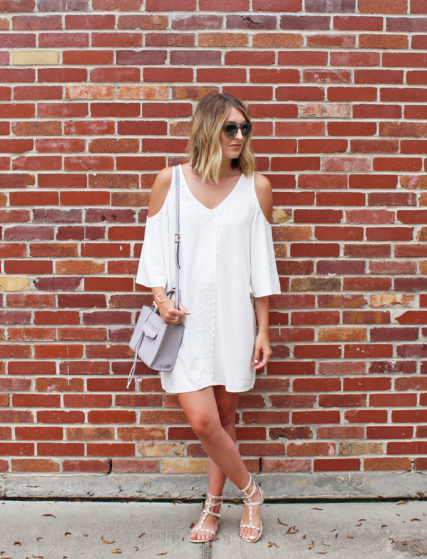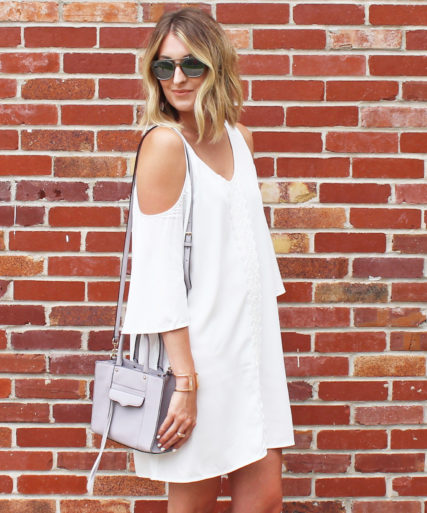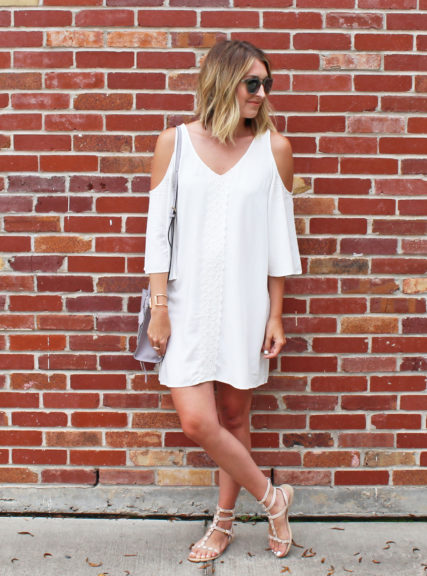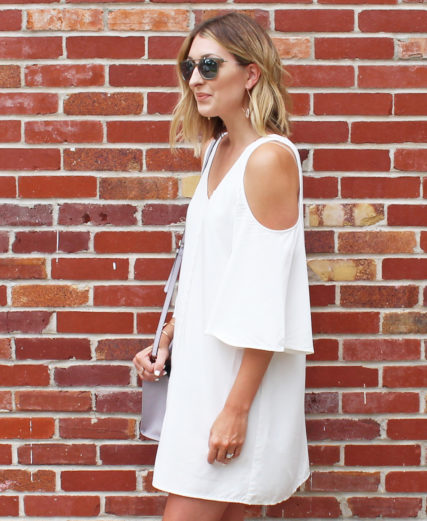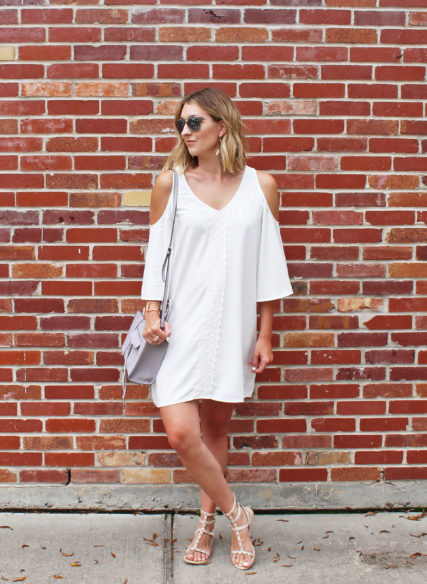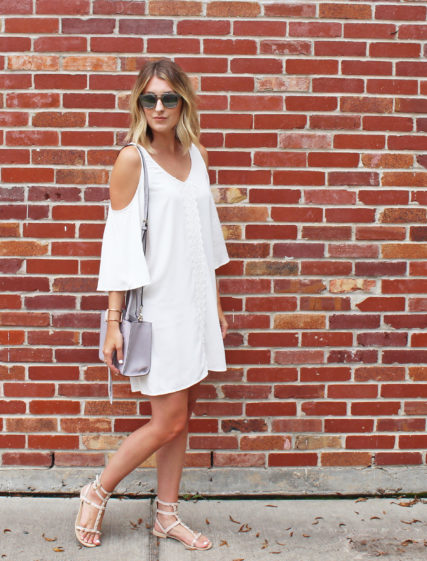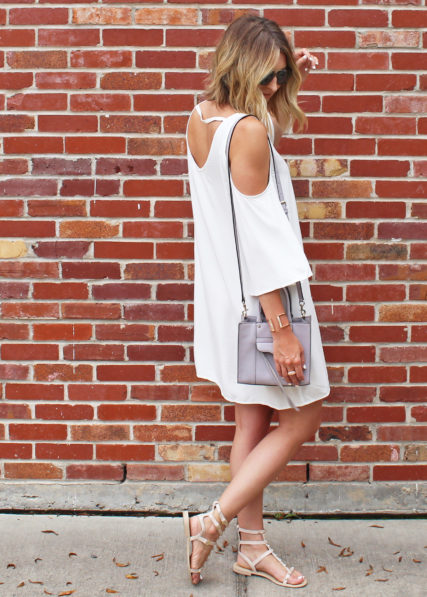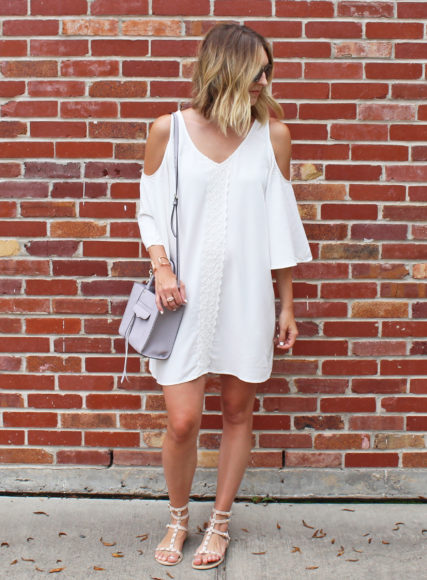 Dress: Jack by BB Dakota (on sale!) / Sandals: Rebecca Minkoff (on sale!) / Bag: Rebecca Minkoff / Sunnies: Tory Burch / Earrings: Kendra Scott / Bracelet: Kendra Scott / Ring: Kendra Scott
When I bought this dress I actually intended to use it as a swimsuit cover-up for our trip in Hawaii. I wanted to wear it as a cover-up because I hate when your on vacation and go from laying out to a casual restaurant or something and everyone can see through whatever you're wearing over your swimsuit. I figured this was an easy, comfy dress to throw on over and still feel cute and not too exposed if we did anything other than pool/beach time.
One of my favorite things about this dress is that it's simple enough to go with anything, but has enough detail to it to keep it from being too plain. The cold shoulder cutouts are perfect, and I love the little panel of lace running down the front. The back is also somewhat open which is kind of fun.
To me, this dress feels like a "throw on and go" type piece, which is exactly what I did here. I kept it simple with a nude, flat studded sandal and a crossbody bag. I went with rose gold jewelry just for something a little different.
xo, Loren