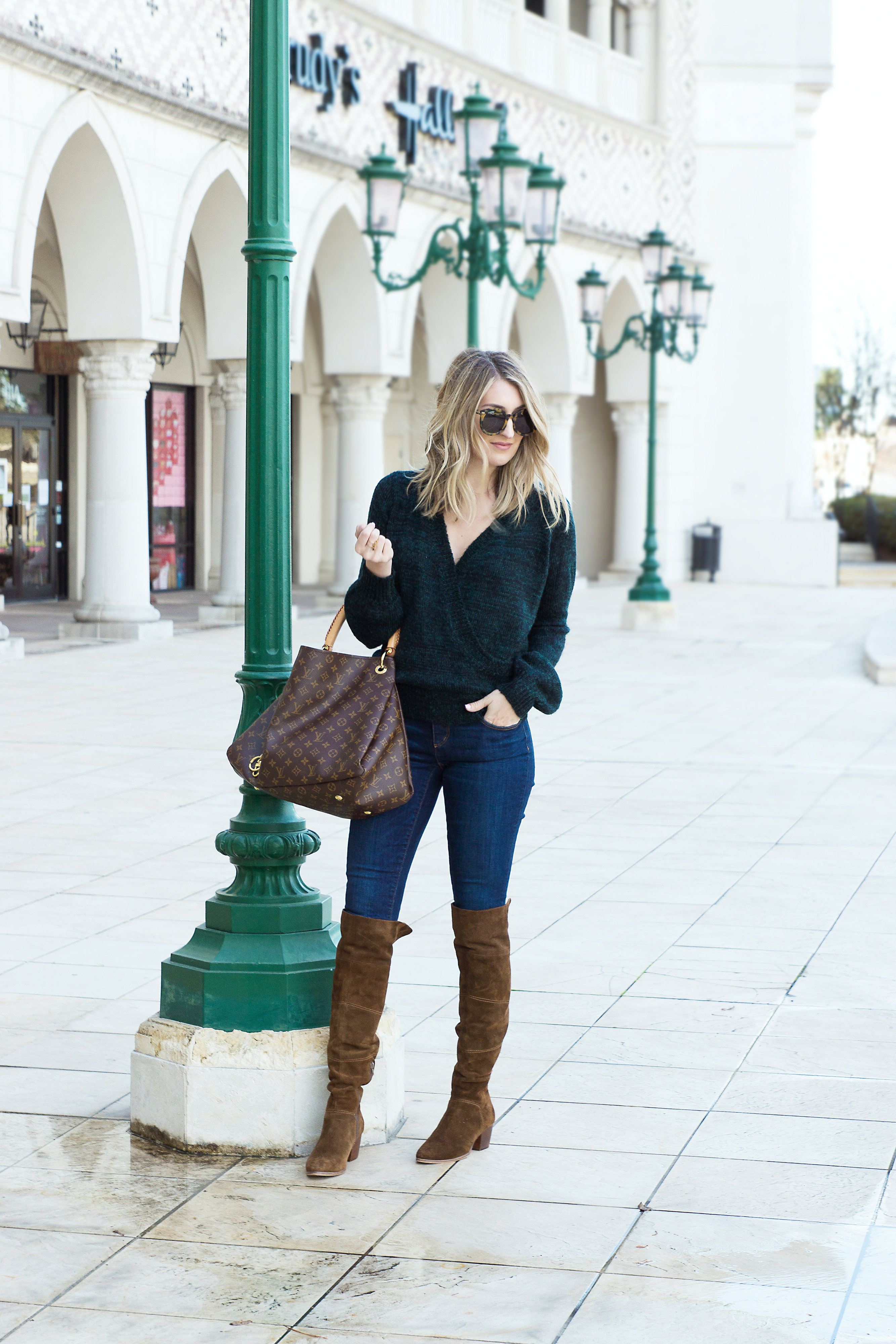 Hey y'all! Welcome to my new site! I am so excited to have a fun, fresh new look! Take a look around and know what you think! And also, be sure to sign up for my newsletter…because you finally can! I have had several requests for this so I am so excited to get it started!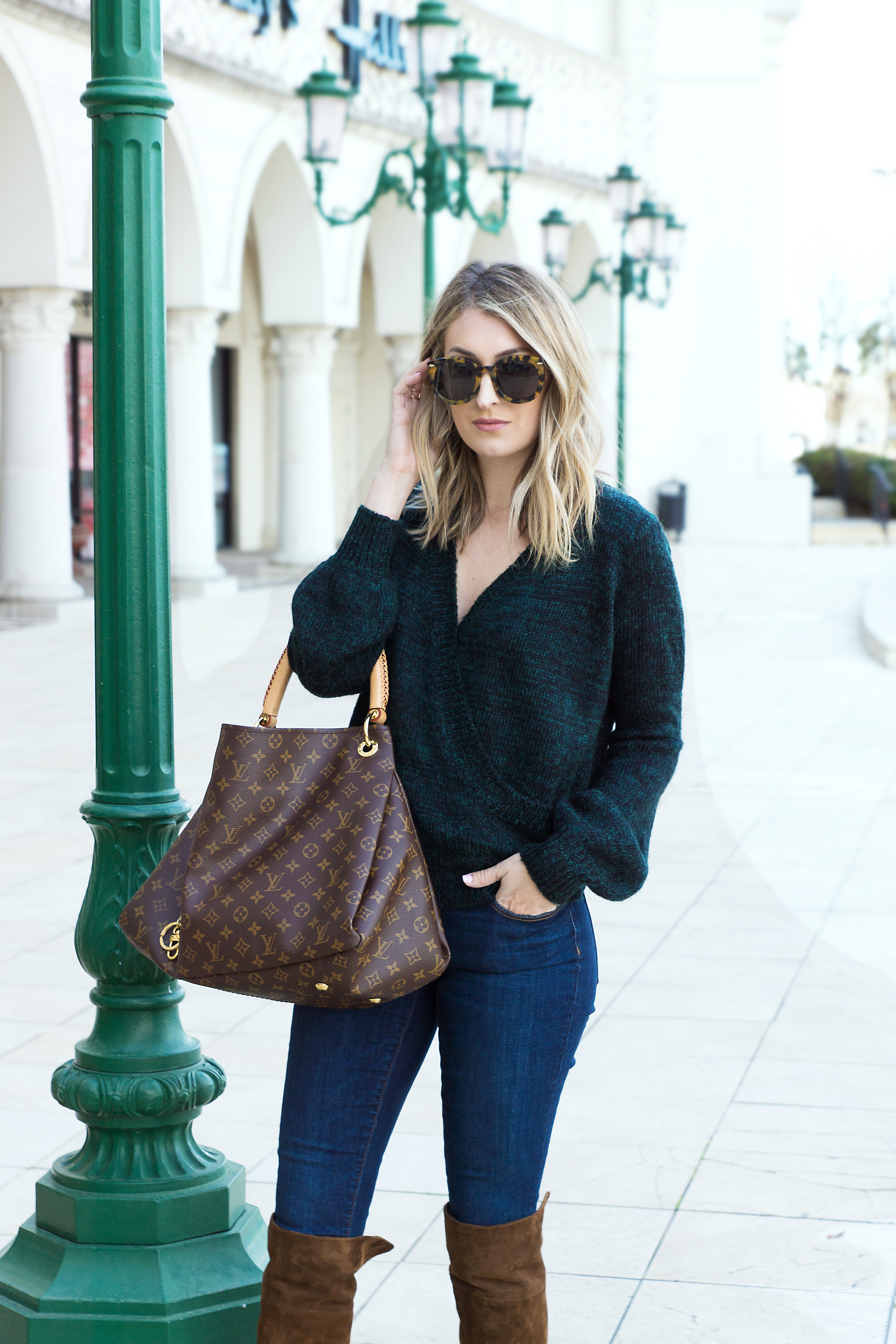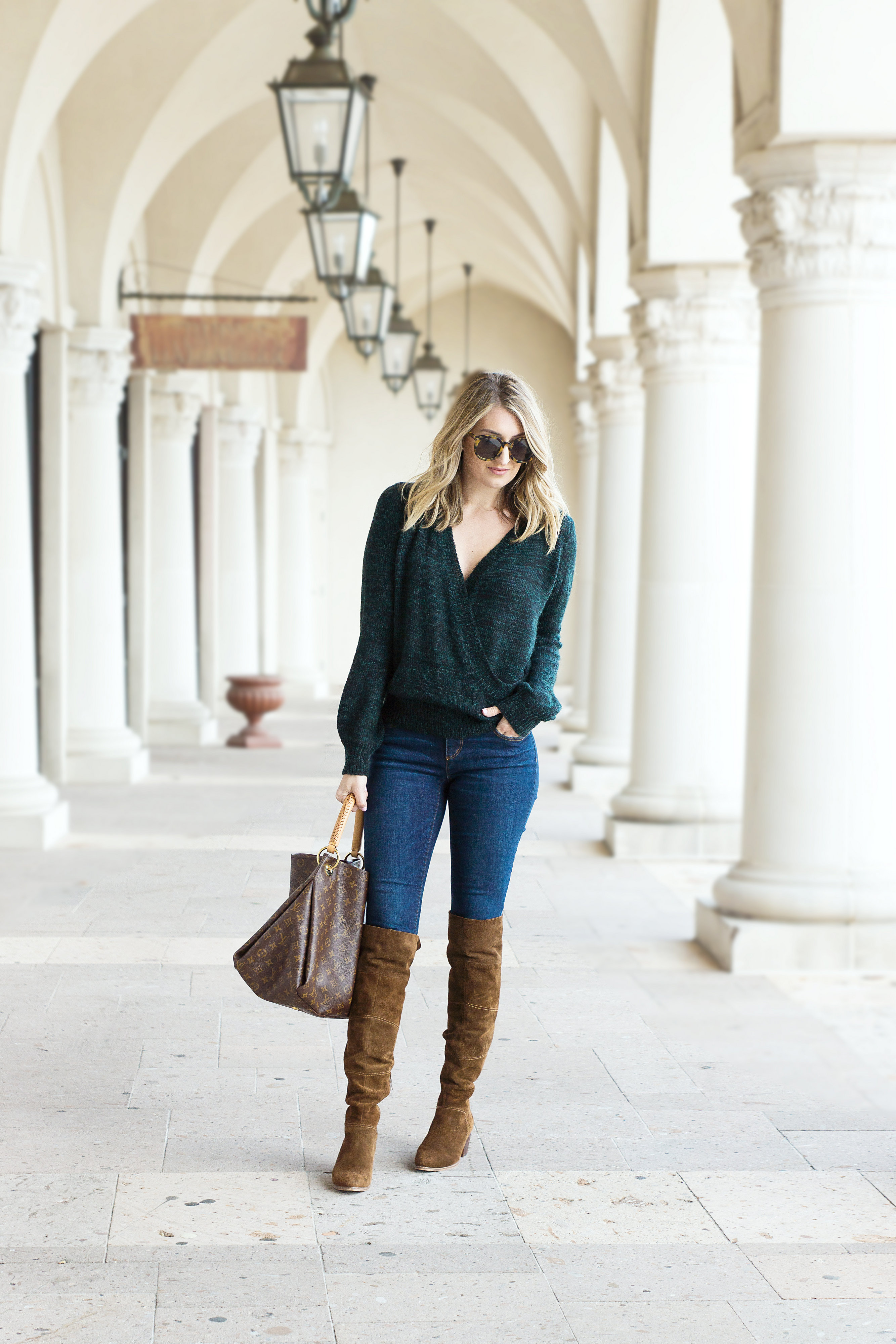 Okay, so it's no secret I love a good sweater. And my love for a "good sweater" is starting to get a little out of control. I was standing in my closet the other day looking for something to wear and noticed that the cold weather side of my closet has about 3 times as much stuff in it as the warm weather side. Seriously, whenever we have a cool front I get stressed out thinking about which sweaters I can squeeze into those short few days before the warmer weather returns. Well, we just had a cool front…and this sweater was on serious repeat!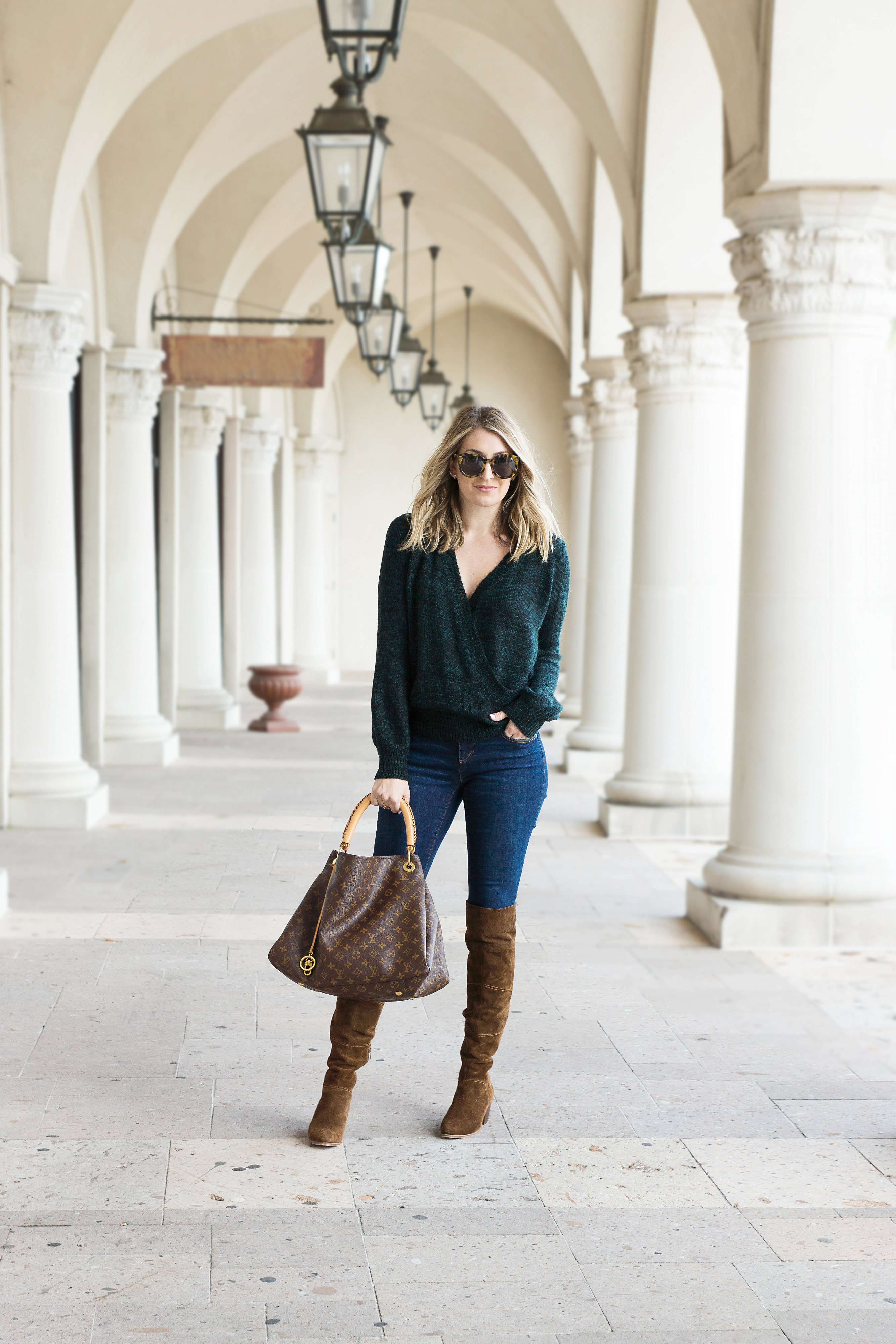 The crossover style of this sweater makes it super flattering. I also love how deep the neckline is…who knew a sweater could be sexy, right?! Oh, and by the way, it's only $49! The most recent time I wore this sweater was this past weekend in Austin for my sister-in-law's bachelorette party. It was actually super cold while we were there (and this sweater is super warm), so I wore it exactly how it's styled for this post, but I added a suede moto jacket over it.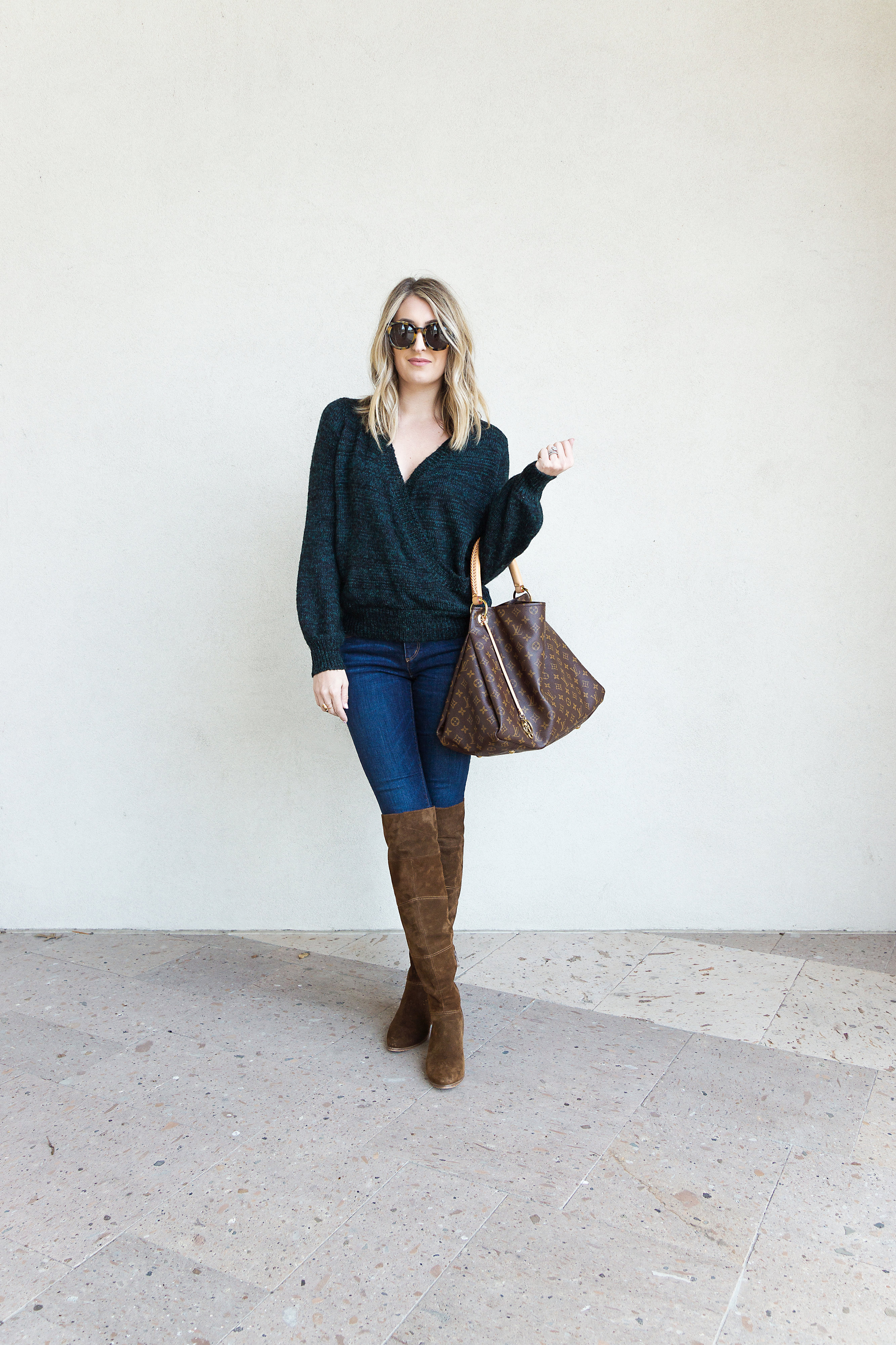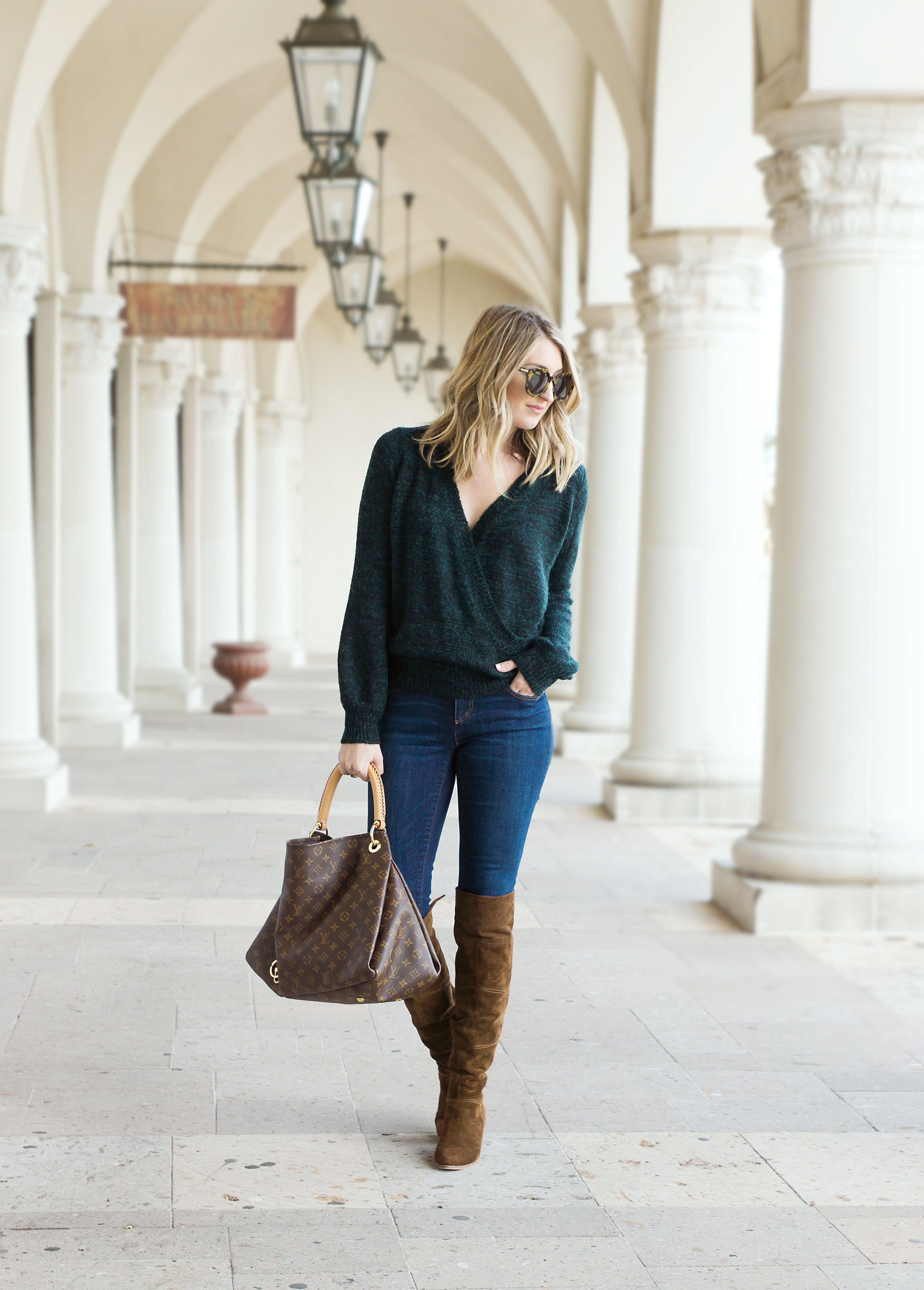 To give you an idea of the fit, I am wearing a medium. Honestly, a small is probably a slightly better fit for me, because my chest is on the smaller side, but I have wide shoulders. So I sized up to make sure the arm holes weren't digging into my underarms. Like I said though, my chest is on the smaller side, so it was a little bit large in that region. I just used a little bit of fashion tape to make sure I didn't show everything when I leaned forward though. If I could find a black lace-trim cami with a deep V I would totally layer it under this sweater and avoid the fashion tape!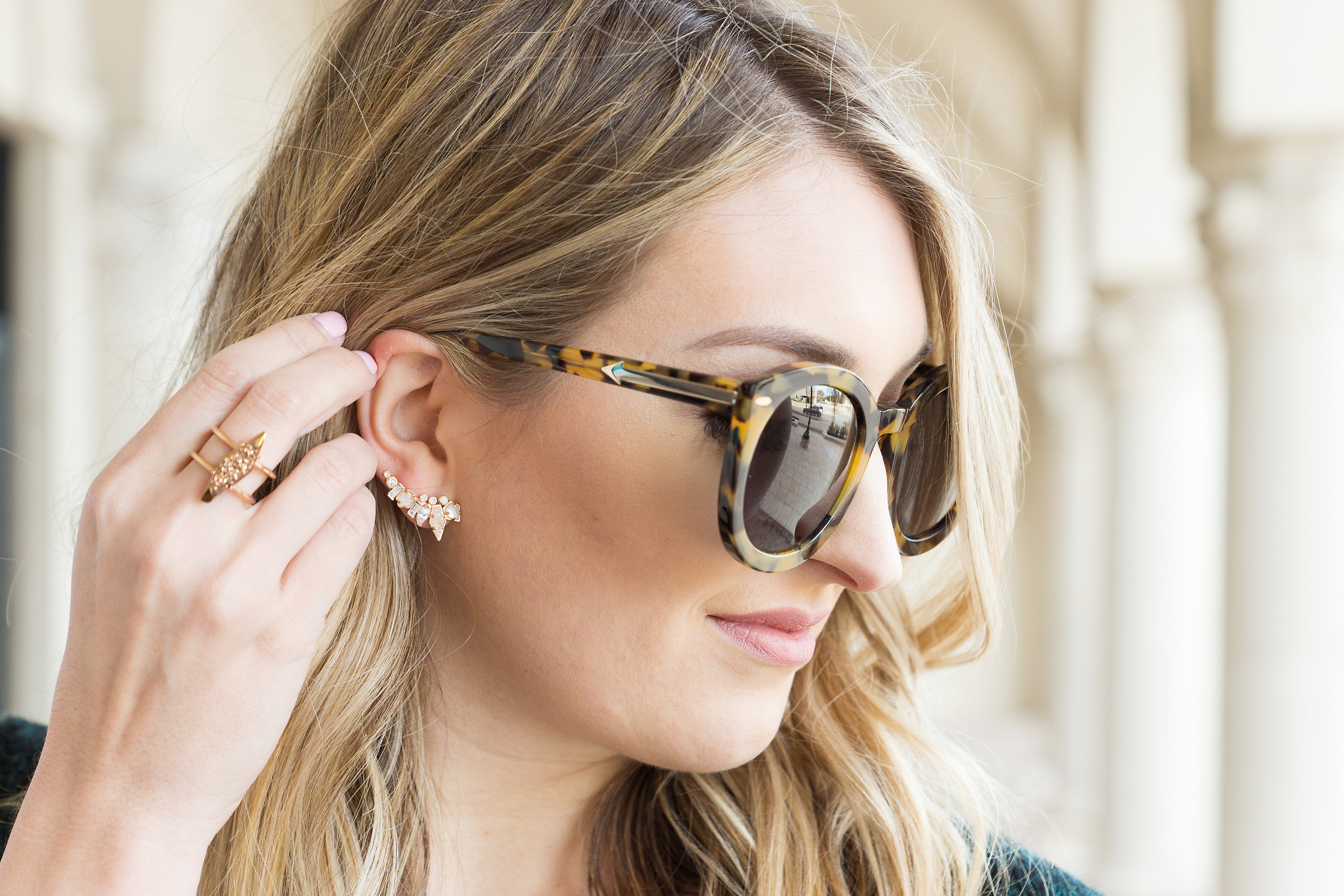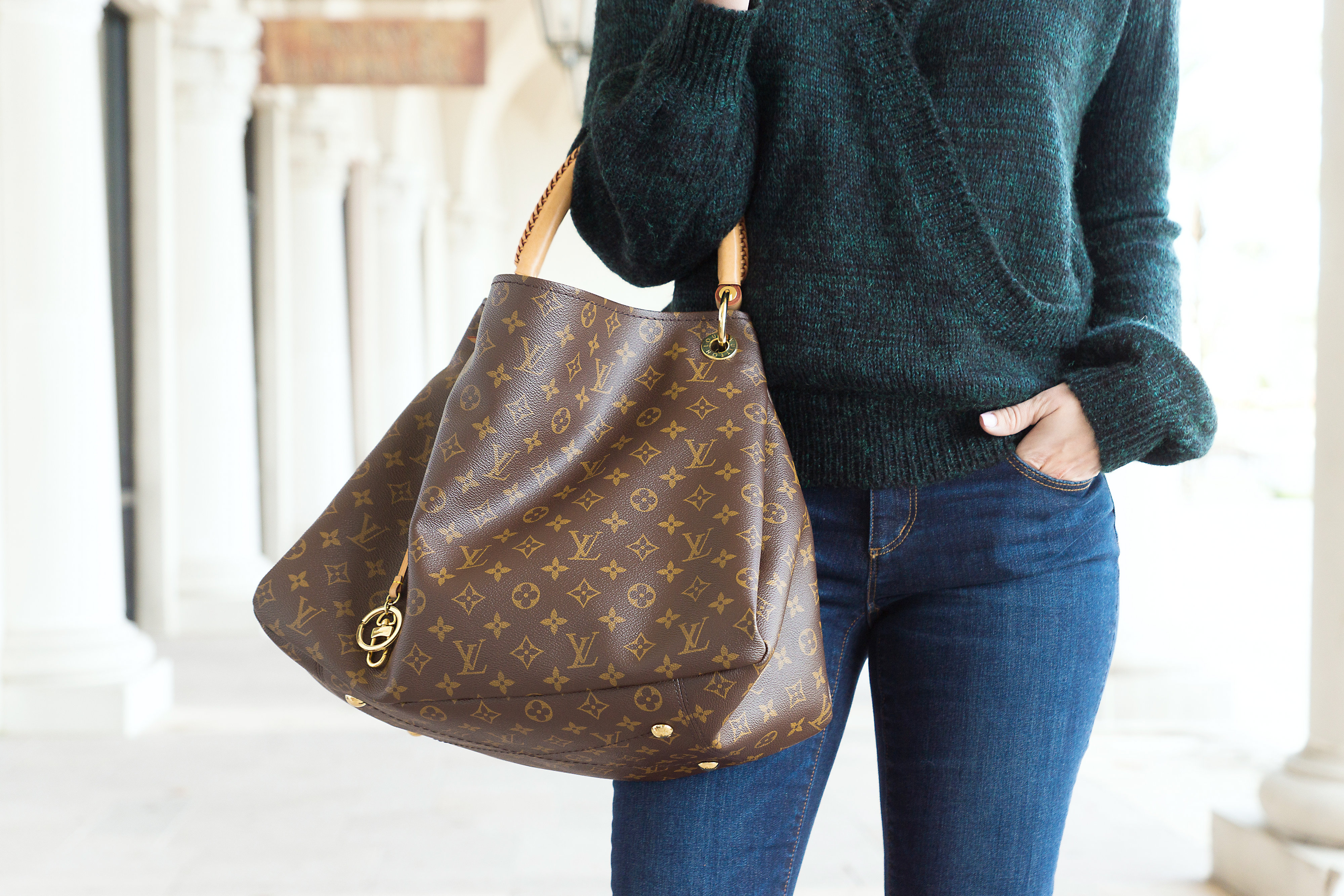 The sweater is also on the shorter side. I am 5'8″ and while I could probably wear it with my regular low-rise jeans, I opted for a higher rise pair. It just makes me feel a little more comfortable so that when I bend over for anything I don't feel like anything is hanging out. The pair I'm wearing here is an ankle-length high-rise style from Ann Taylor. I love these jeans because they are actually a curvy fit. And while I may be thin, I do have a booty, so these jeans work perfectly for my figure. Plus, I was able to size down two sizes because of the way they fit!! Who wouldn't love that! For reference, I am usually a size 4, and these are a 0. (Y'all…I haven't worn a size 0 since before I got married haha!) And (bonus), these jeans are under $100, so they won't break the bank!
I hope you guys like my new site, and don't forget to sign up for my newsletter!
xo, Loren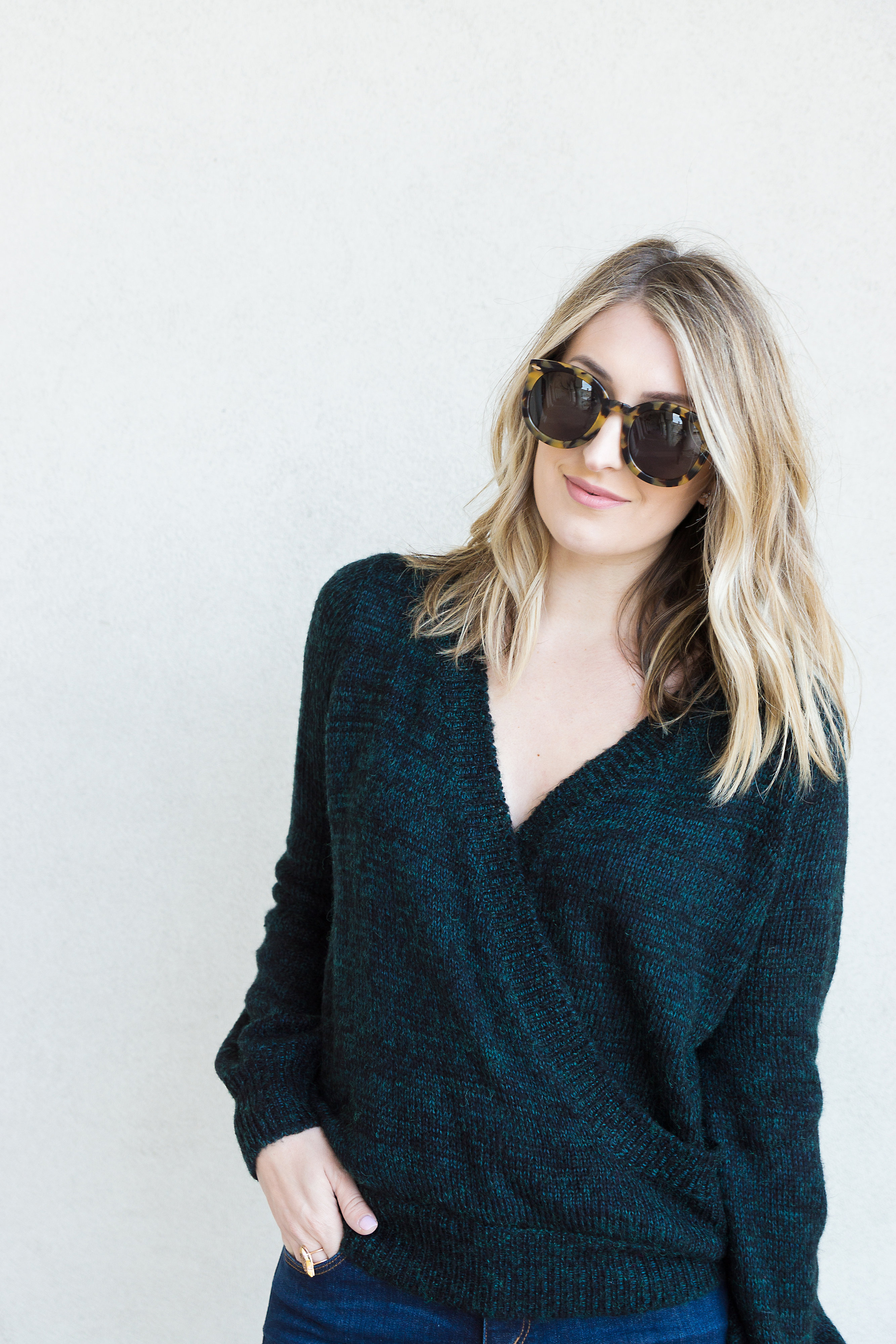 Sweater: Love by Design / Denim: Ann Taylor / Boots: Sole Society (similar here and here) / Bag: Louis Vuitton / Sunnies: Karen Walker / Earrings: Kendra Scott / Ring: Kendra Scott
Photos by Diamond Oak Photography
Shop the Post:

Shop the Post: