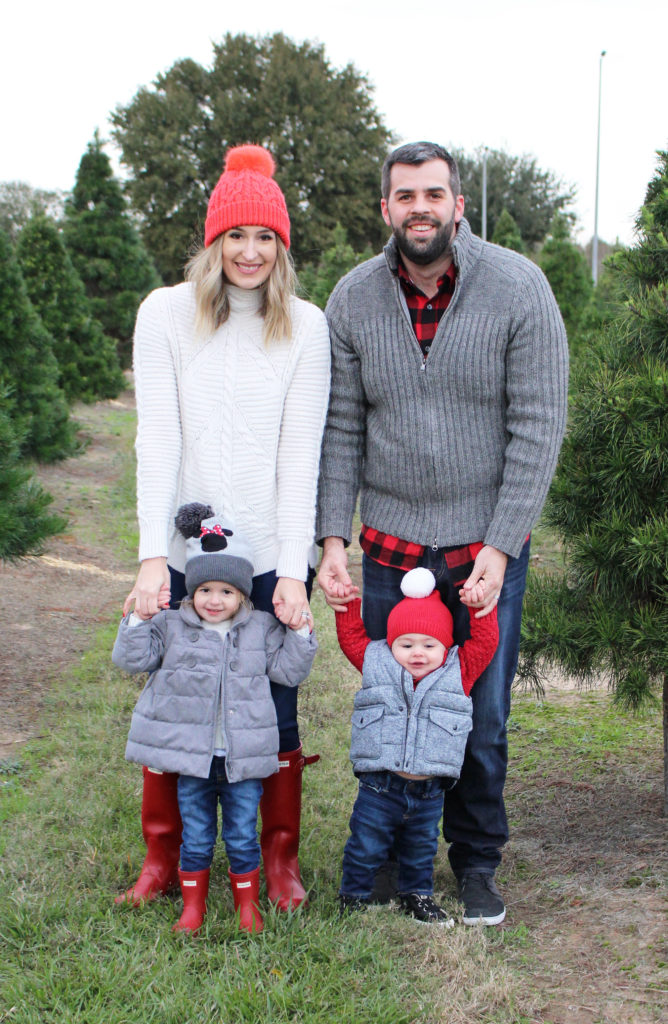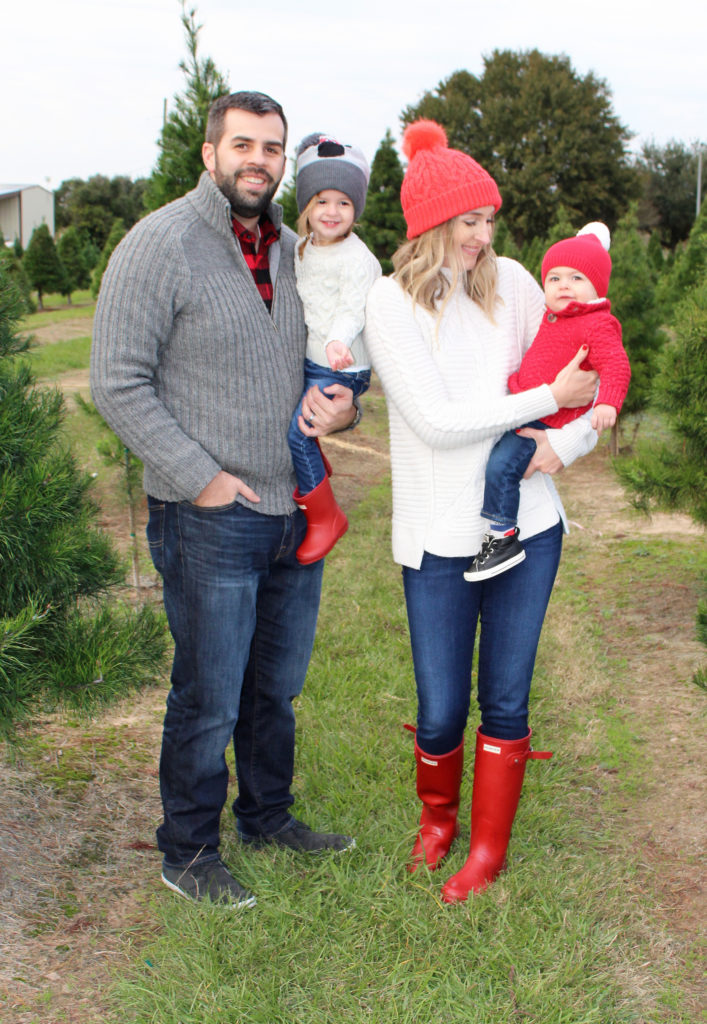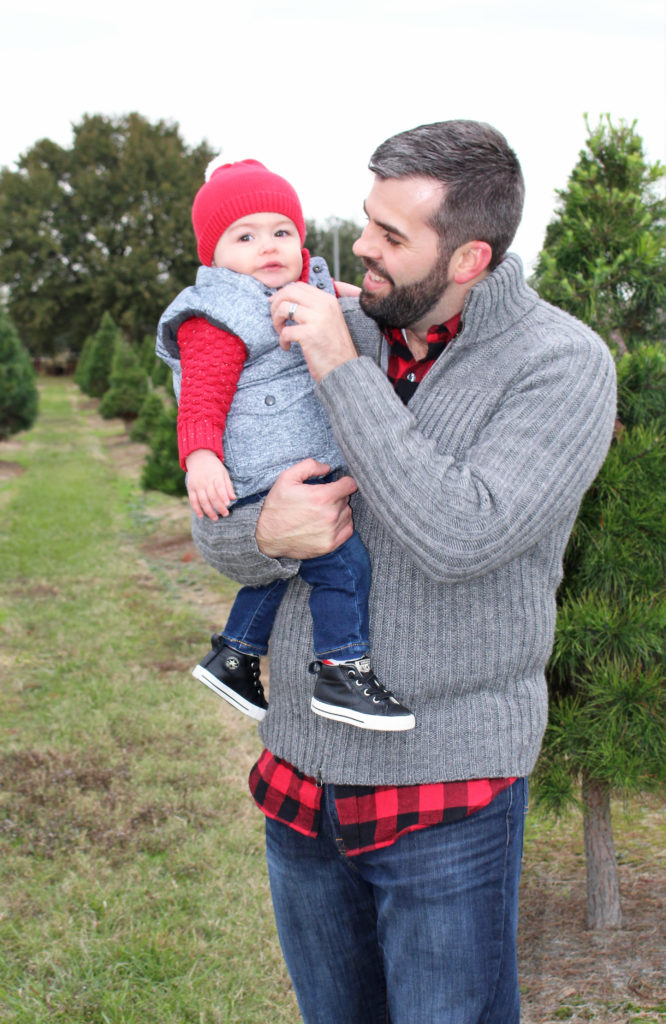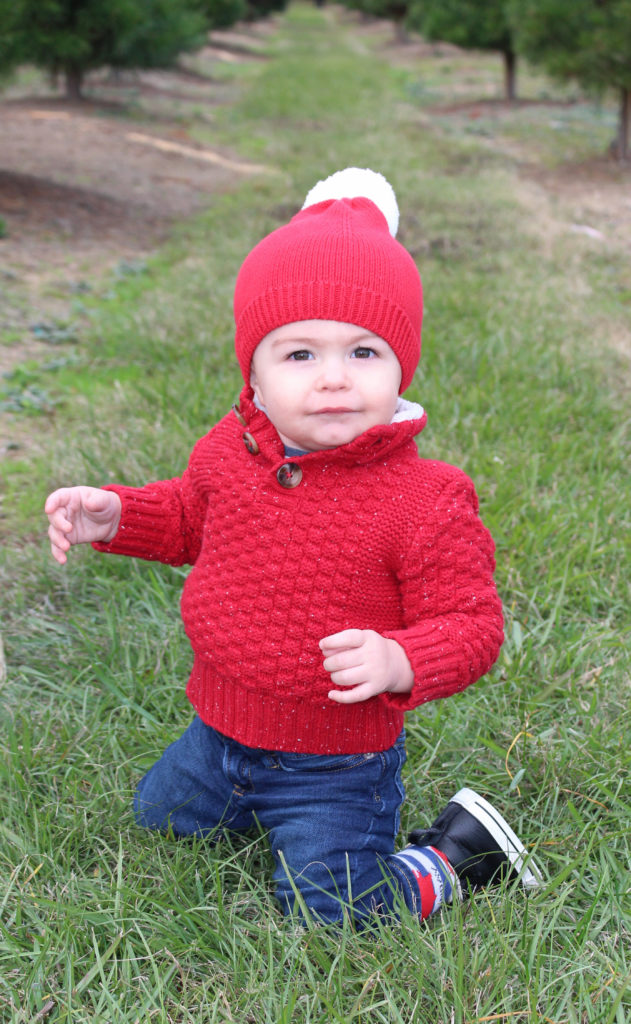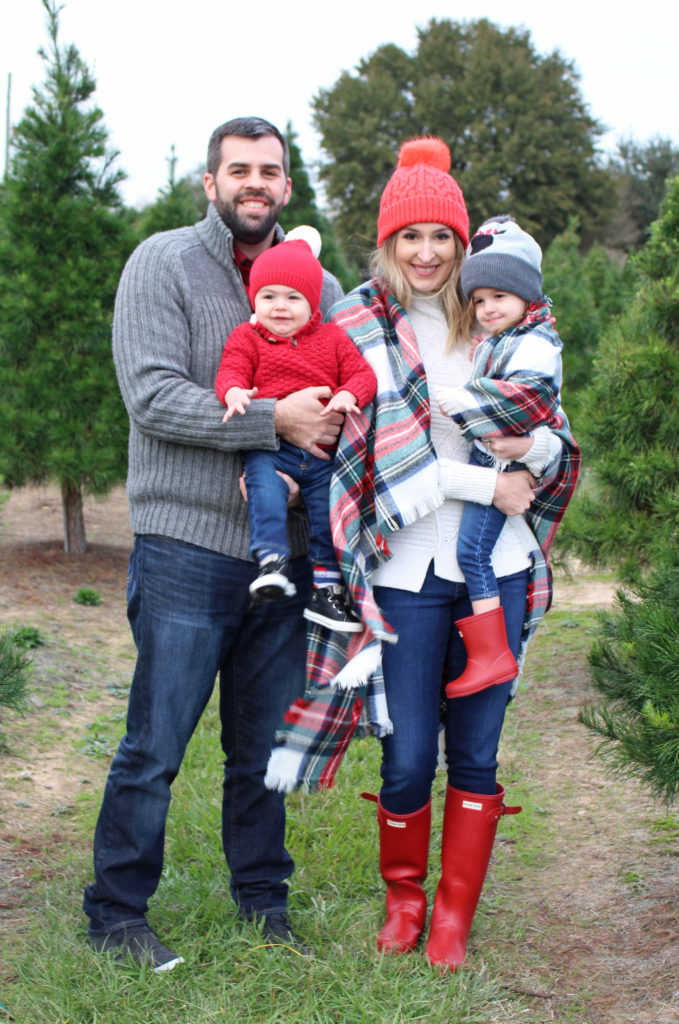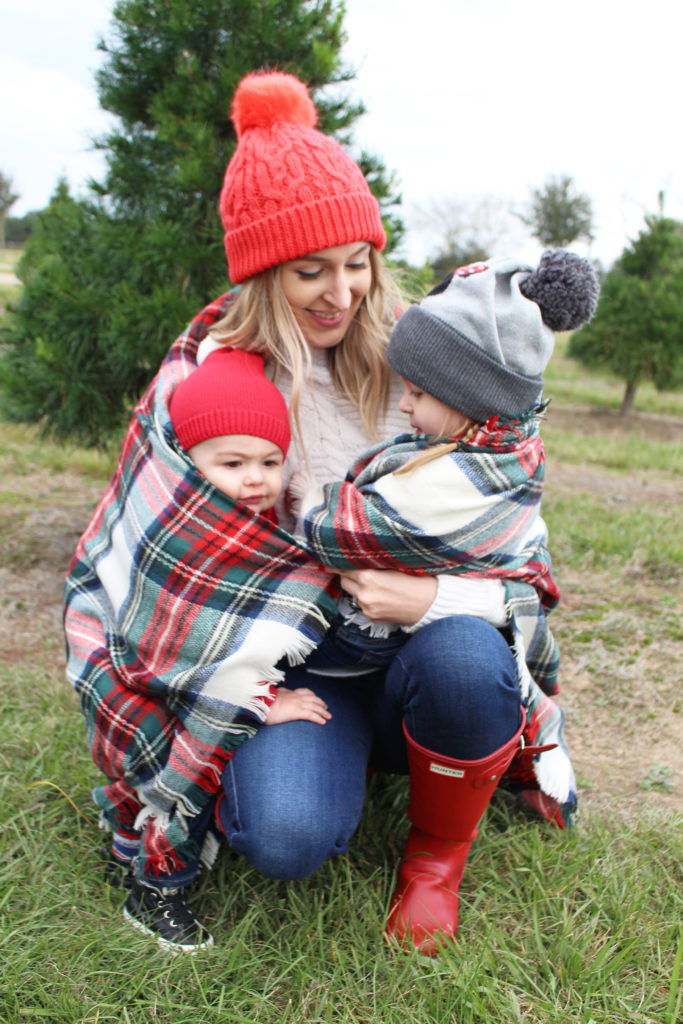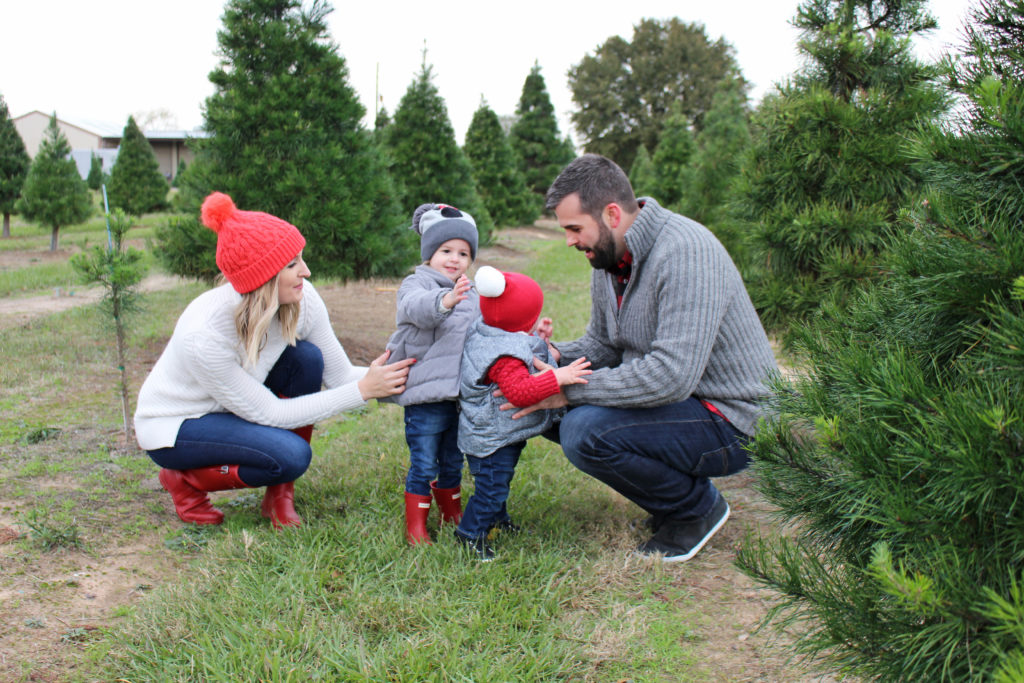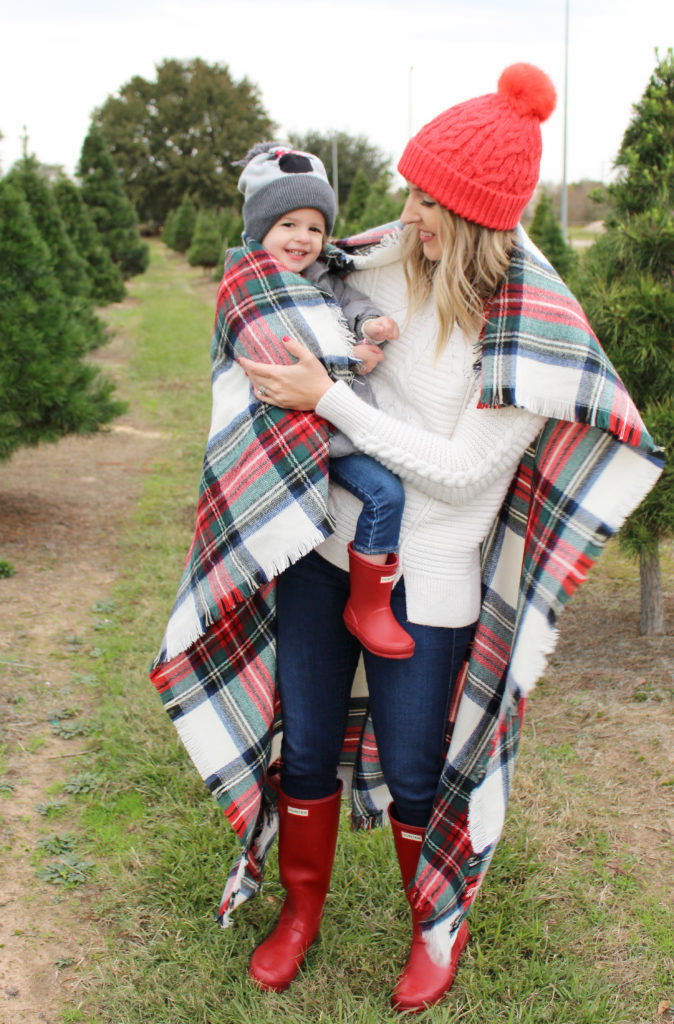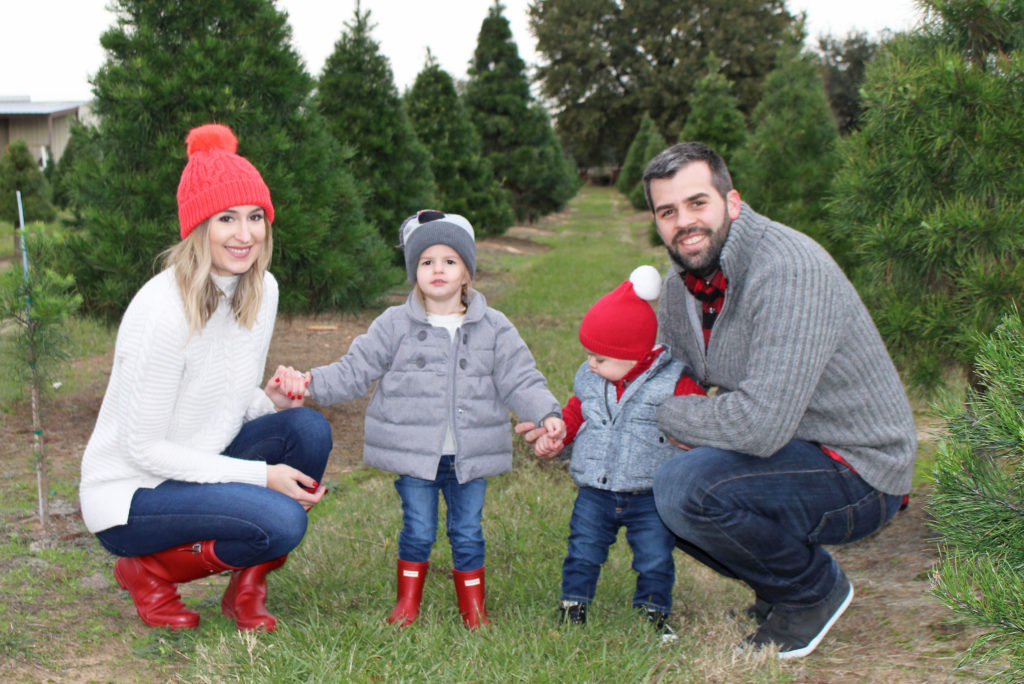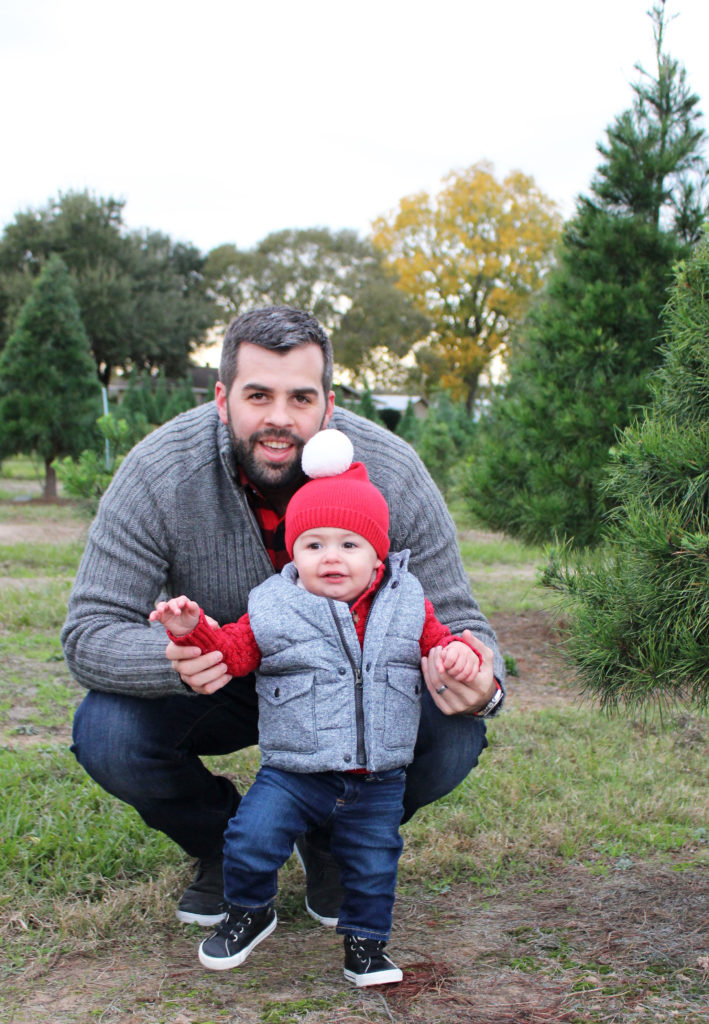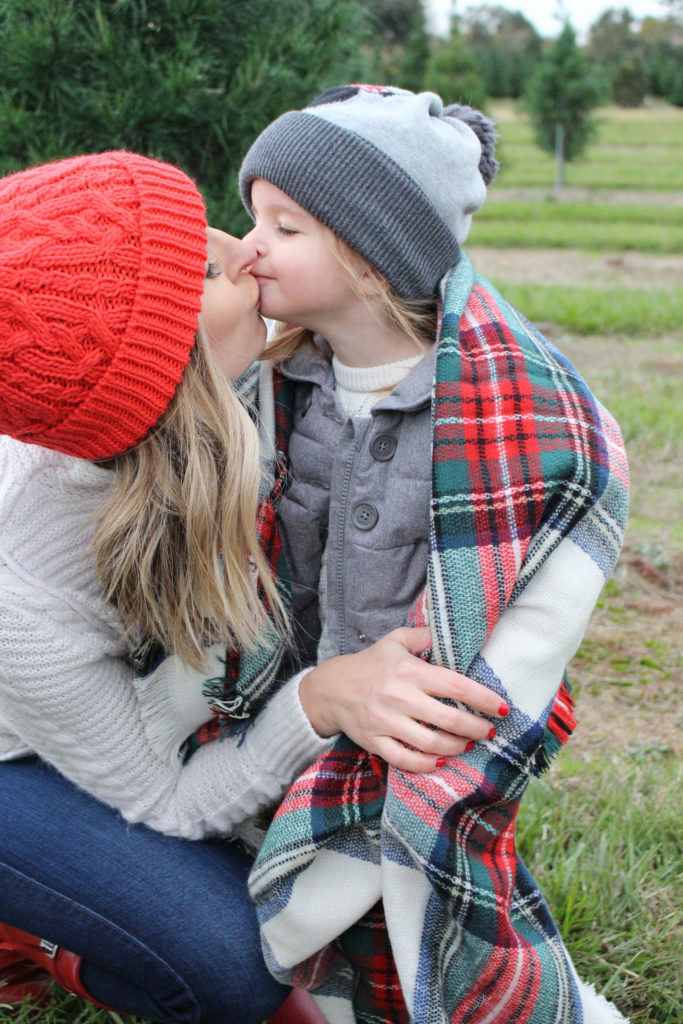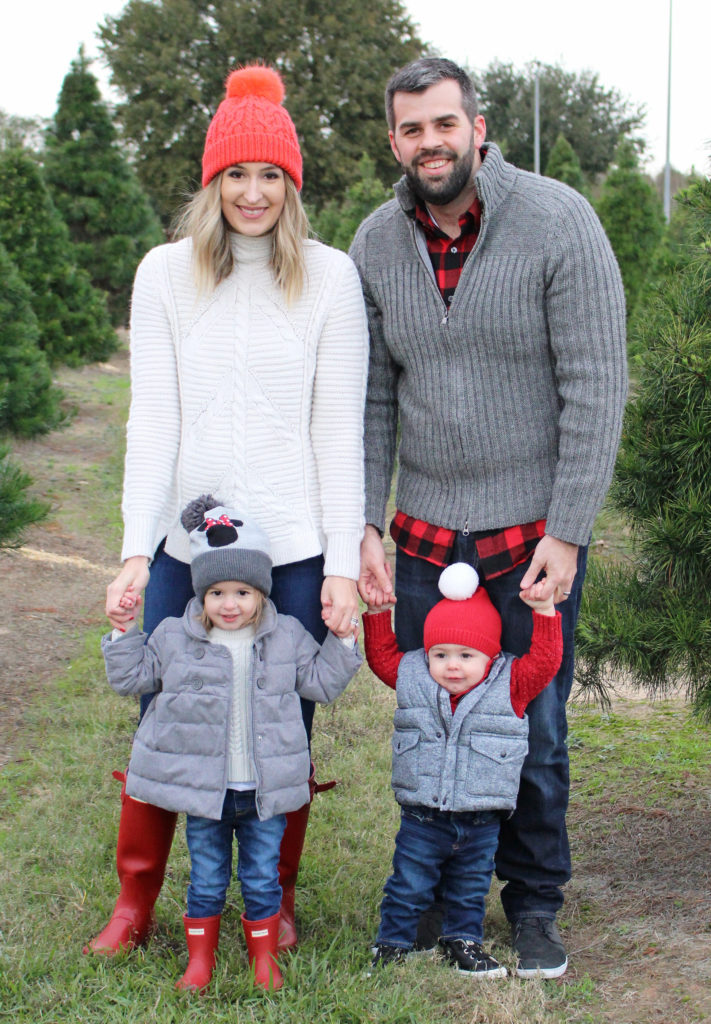 **Outfit details are linked below the text! 🙂
Okay…so we have actually already sent out Christmas cards with just the kids on them. And they were adorable. However, Brad and I kind of wanted some good Christmas family pictures of all four of us. So we asked my BFF, Barbara, if she would mind taking some pictures for us out at our local Christmas tree farm last night. She takes a lot of my blog pictures for me, but bless her heart y'all, this photo shoot was a struggle!!
It all started with Liv REFUSING to wear her hat. But y'all, it was so cold yesterday, so I was insisting. Plus, her not wearing her hat was totally going to ruin my vision for these photos haha! Once she realized I was wearing mine, she finally (not without a few fits though) decided she needed to wear hers as well. So we loaded up in the car and headed out to the Christmas tree farm. Upon our arrival they charged us a slightly crazy "sitting" fee to come in with our own amateur (no offense Barbara, you are fabulous) photographer and our own camera. Now that being said, I fully expected to have to pay something to be there, but the fee was a bit steep. Nonetheless, we paid it, and went on to take some pictures. I mean, we did just get our toddler to agree to wear her hat, so we were taking these pictures. There was no turning back.
Once we headed out into the trees we realized exactly how cold it was. You guys, we live in Houston. It rarely drops below 50. The HIGH yesterday was like 41. And it. was. windy. I had my littles each in sweaters that were pretty heavy, with shirts underneath as well, thinking that would be okay. It wasn't. The poor things were FREEZING, and NOT happy about it. So, Brad ran back to the car to grab their coats (thank God we brought them) even though, in a perfect world, I wasn't trying to have us all look THAT bundled up. Once we put them on, it got slightly better, but not for long. Oh, and please disregard the fact that Liv is wrapped up in a blanket the whole time (she wouldn't let it go) and that her hat is huge on her! Haha! This shoot was a bit short-lived, given all the hiccups, but I still think we got a few good ones! (Thanks Barbara!)
And I know I'm still a few days early, but Merry Christmas from our family to yours!
xo, Loren
Shop the Post:
[show_shopthepost_widget id="2261284″]