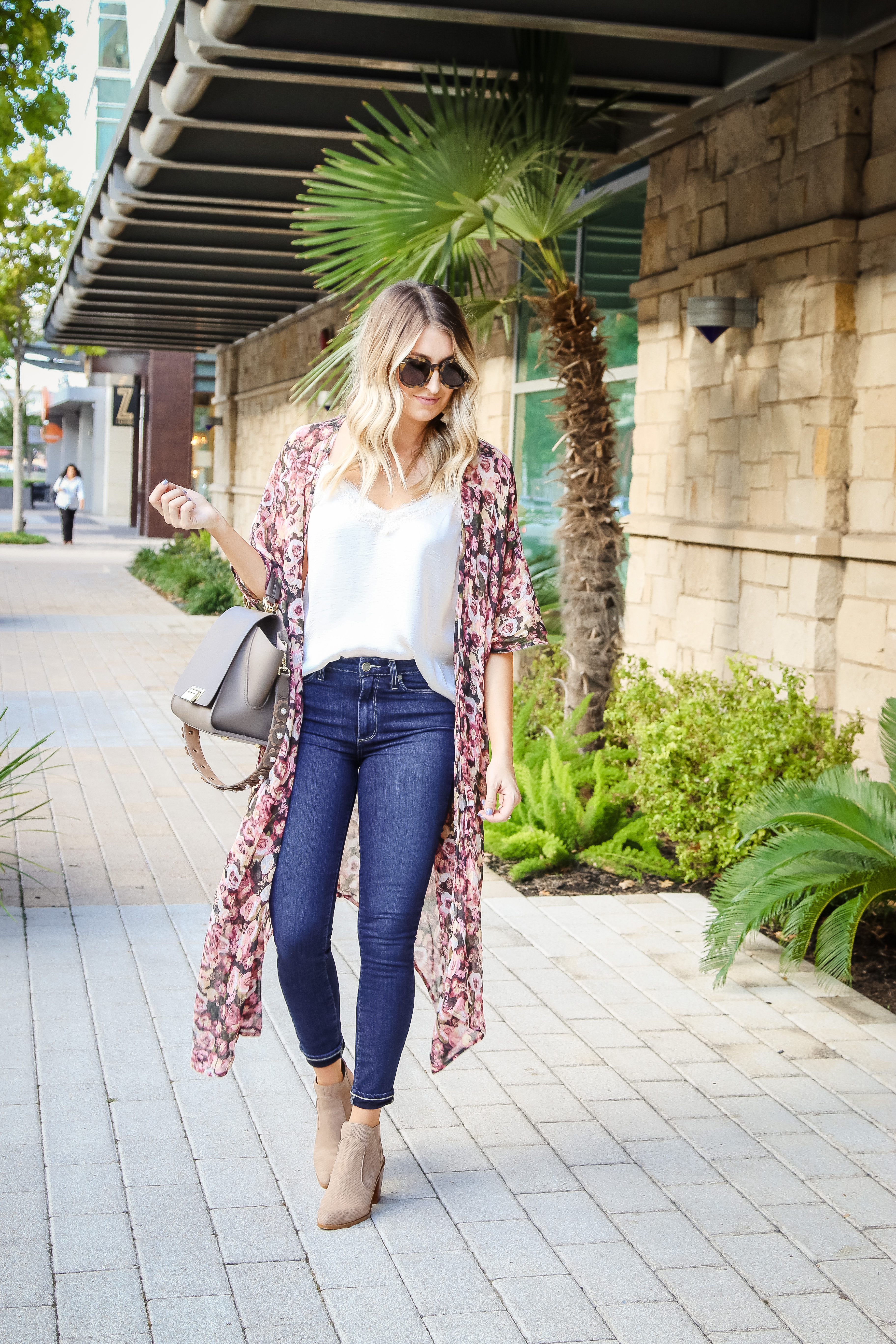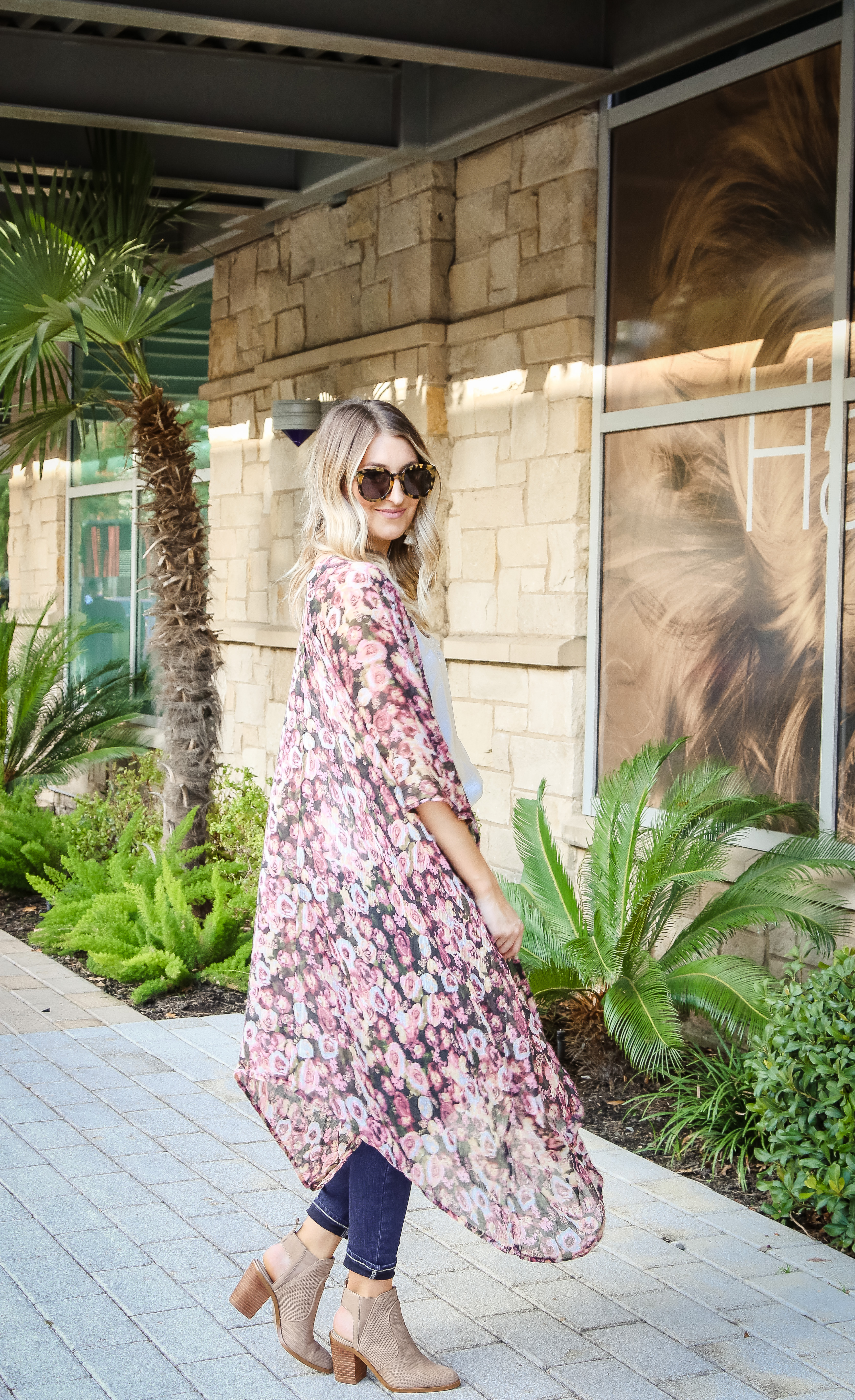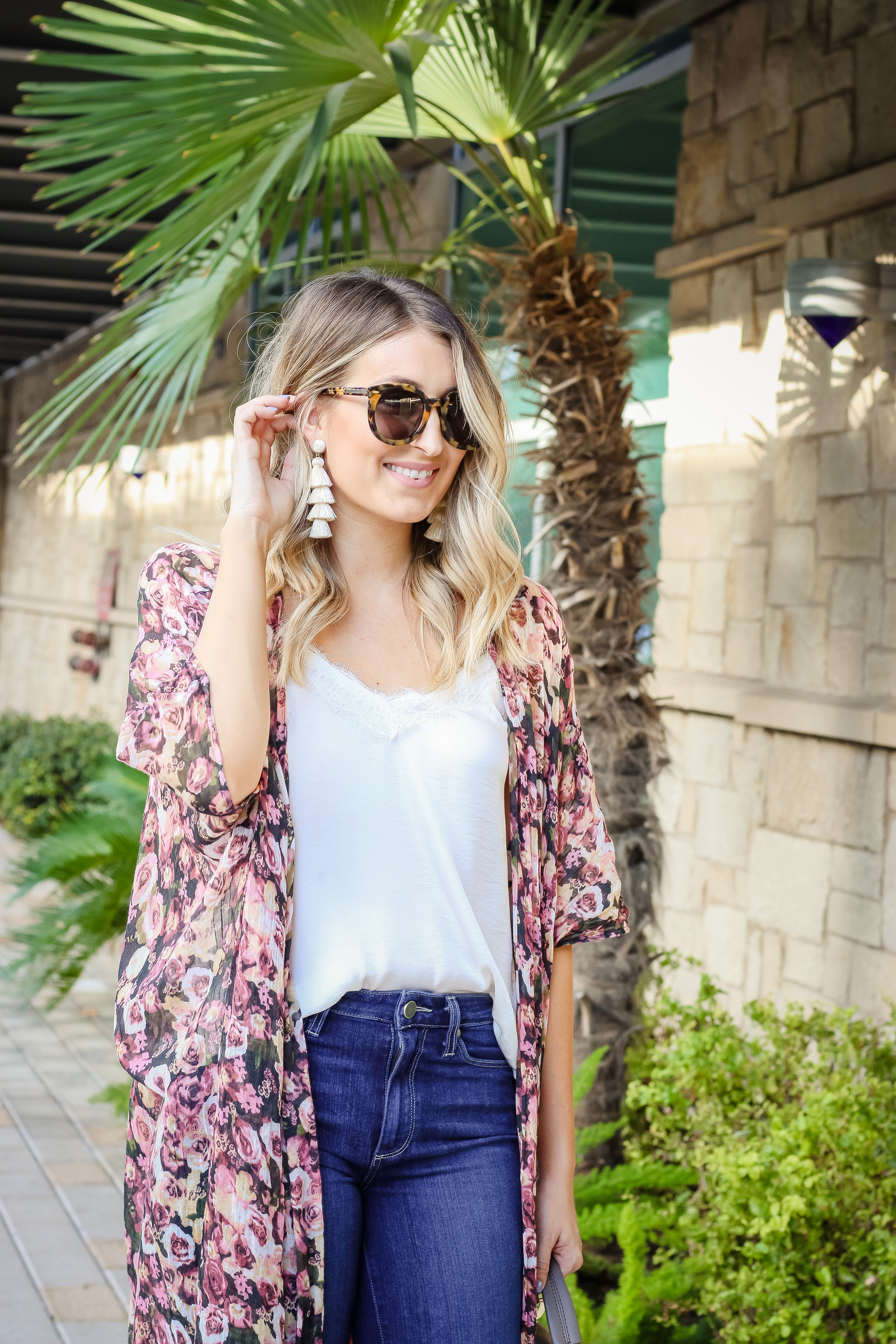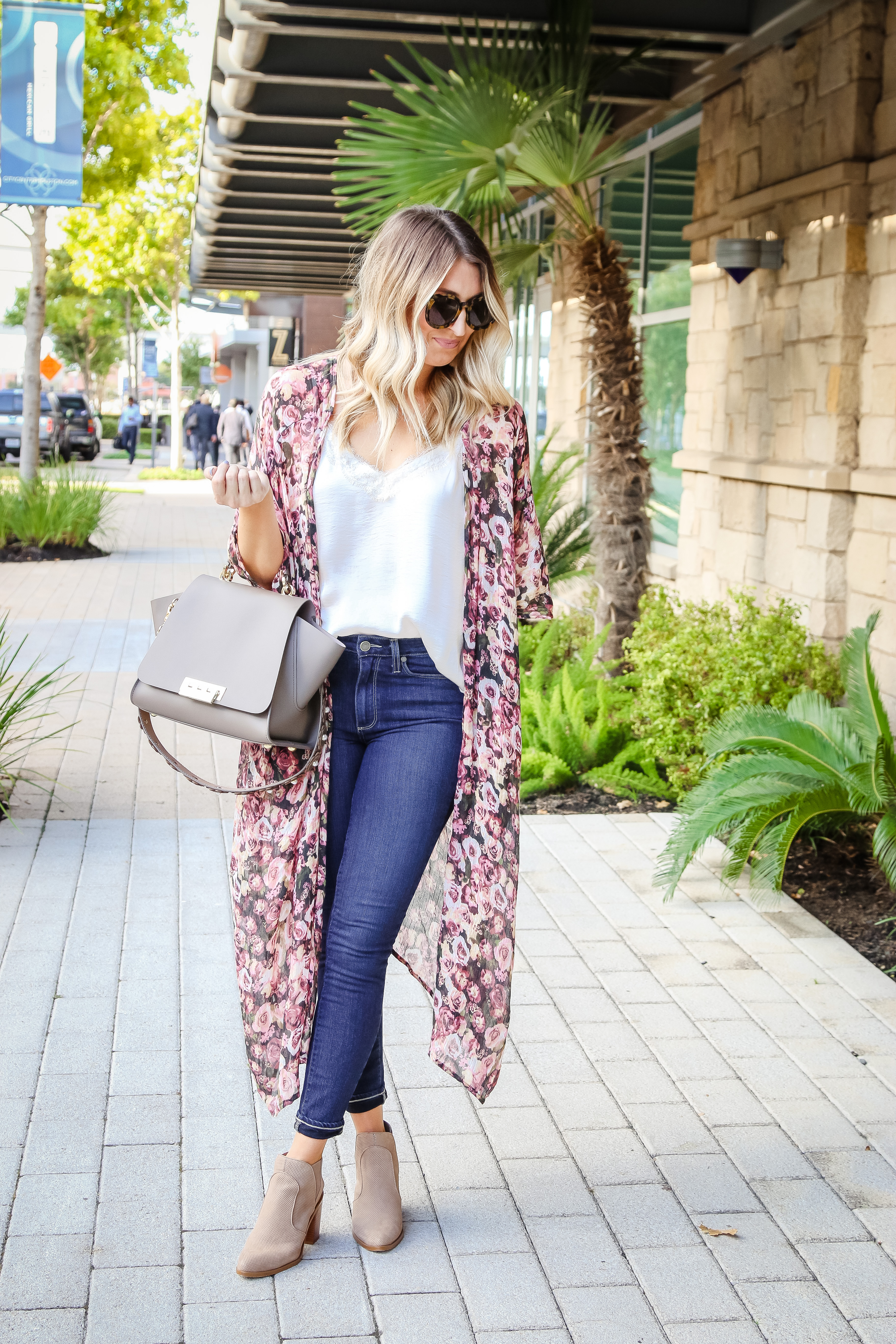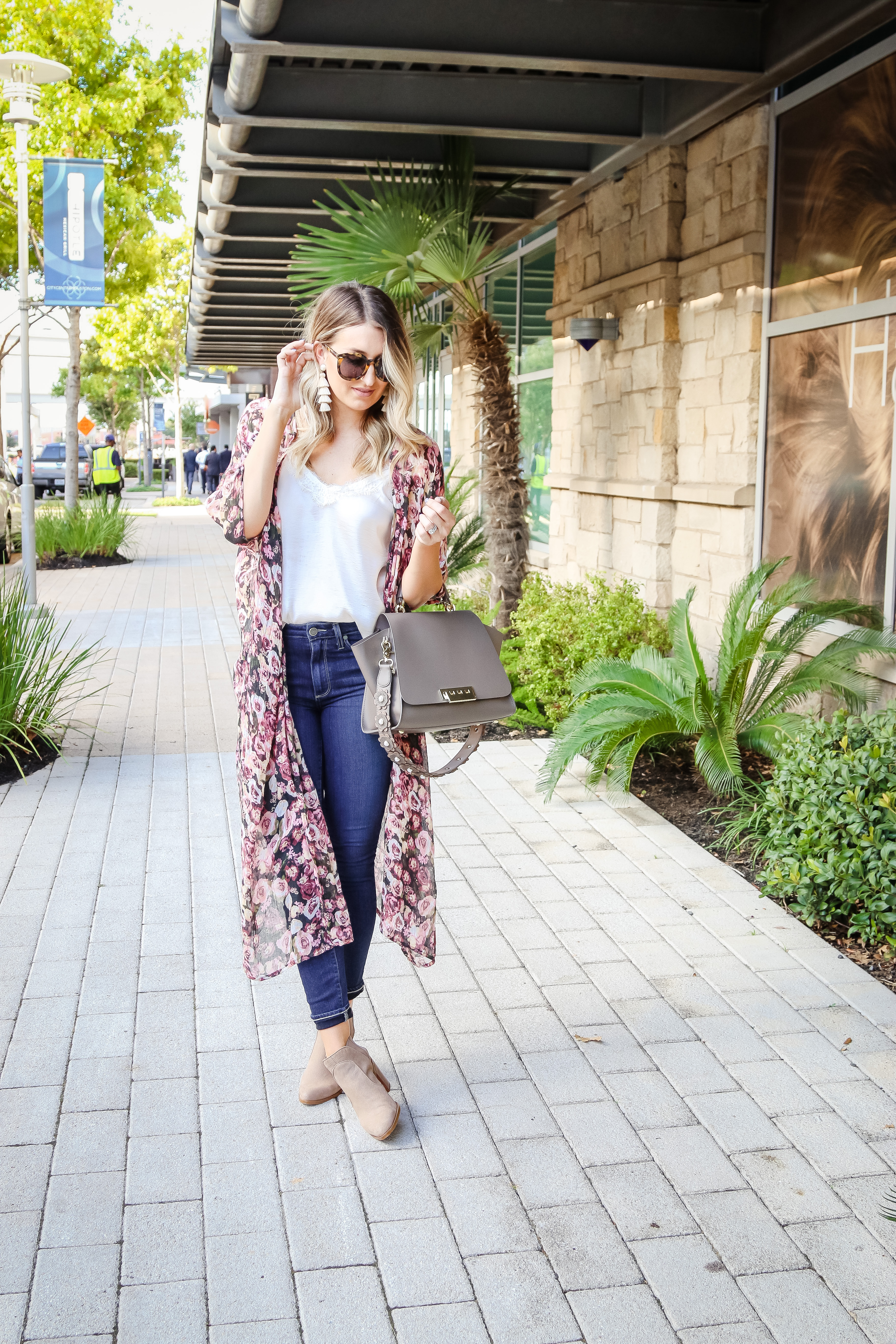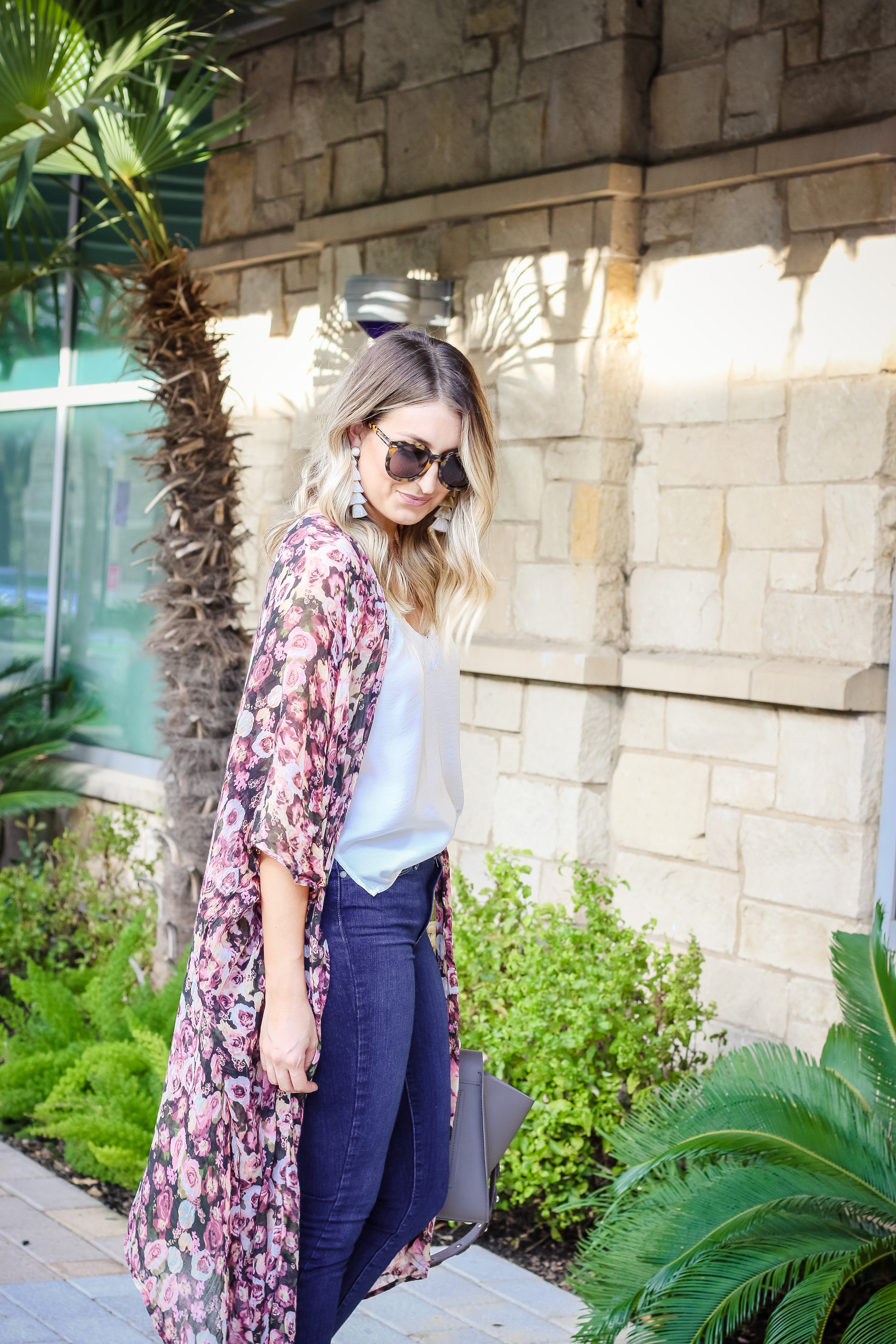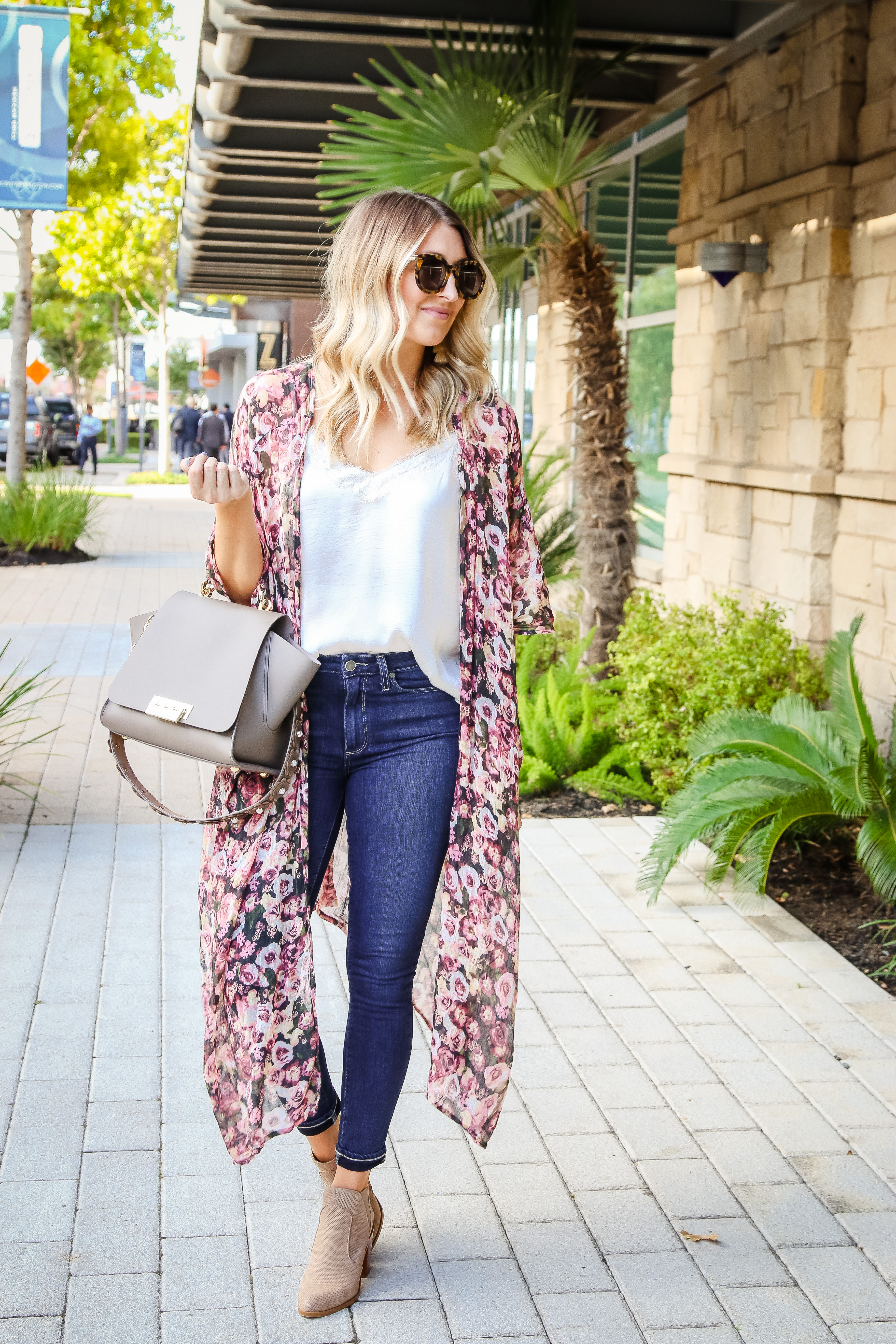 Kimono / Cami / Jeans / Booties / Bag / Earrings / Sunnies
Happy Friday babes! We are officially back from our Disneyland trip and trying to get back to normal. We are SO tired from three and a half days of running around the park with two toddlers, so I know I'm definitely looking forward to this weekend to rest. Plus I managed to come down with some sort of cold or sinus infection or something, so that's certainly not helping. Anyway, I plan to do a Disneyland recap post on here in the next week or two, so stay tuned for that! I'll be talking all about what we did, and what was worth it and what wasn't!
You guys know I'm a huge fan of transitional pieces. Living in Houston, it's so hot here well into October. The struggle is always that I want to wear fall clothes starting in September, but most things are just unbearable when it's still 95 degrees outside. Kimonos in pretty fall colors are my new go-to for this time of year, I've decided. They look cute with jeans or shorts, and are lightweight enough to wear on those super warm fall days, but still give me a little bit of fall feels.
Y'all there are SO many cute kimonos out there right now. Anthropologie has some beautiful ones, if you're looking for more of an investment piece. Since I'm somewhat new to the trend, I opted for this more affordable option from Sole Society. I love the gorgeous blush tones in this kimono, and the colors are perfect for transitioning between seasons. I also really liked that this one was a longer length, and short-sleeved.
Since I feel like a kimono is sort of a statement piece, I layered it over this satin cami and just some classic dark wash skinny jeans. I recently got these beige tassel earrings and I love them! They are so lightweight and the color goes with everything. I finished off this look with my new favorite booties. Seriously y'all, these booties are so comfortable I actually bought both colors!
If there is anything specific y'all would like to know about our trip to Disney, please leave a comment to let me know! I'd love to share with you all as much as I can about our experience! Have a good weekend babes!
xo, Loren
Photos by The McRaes Photography