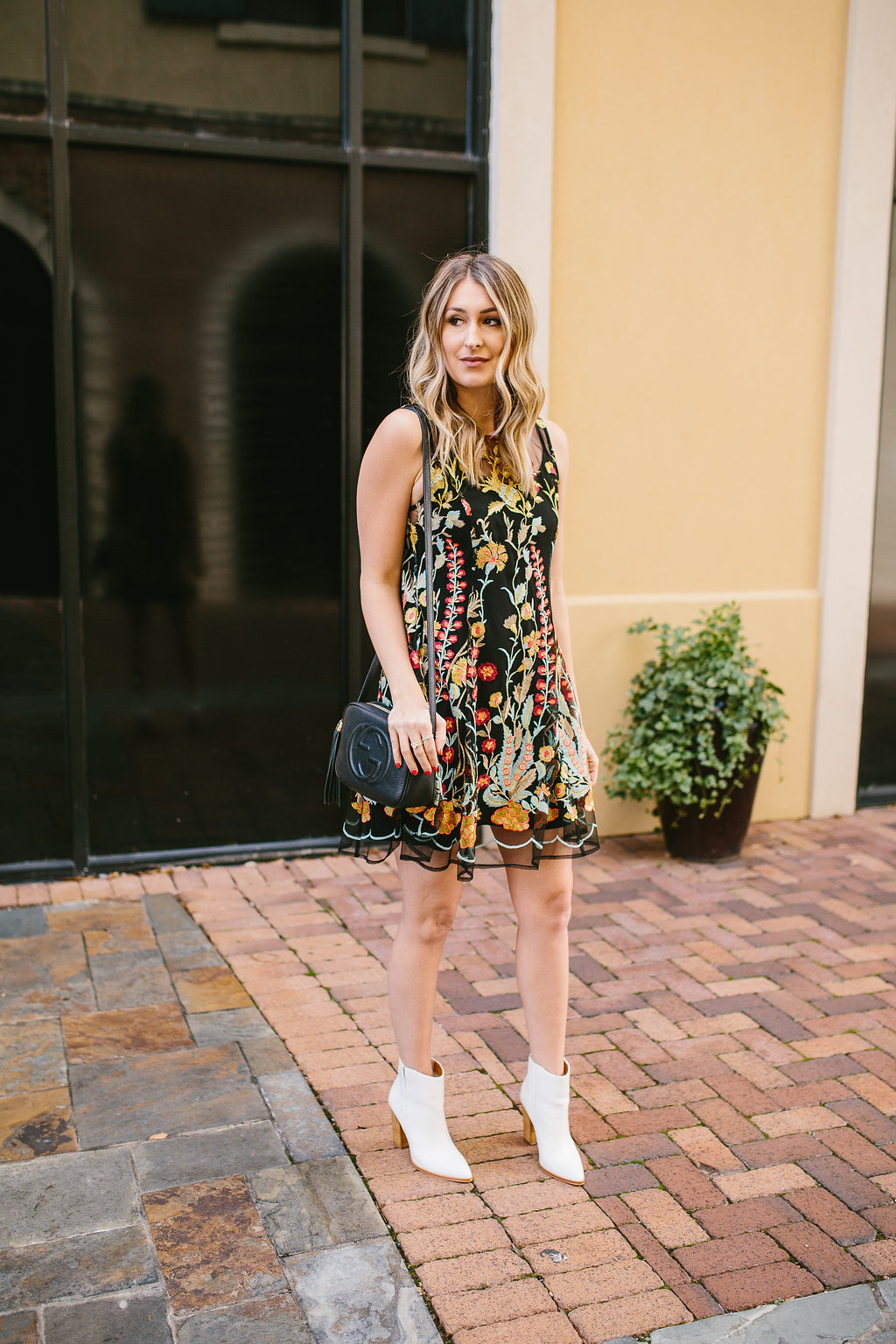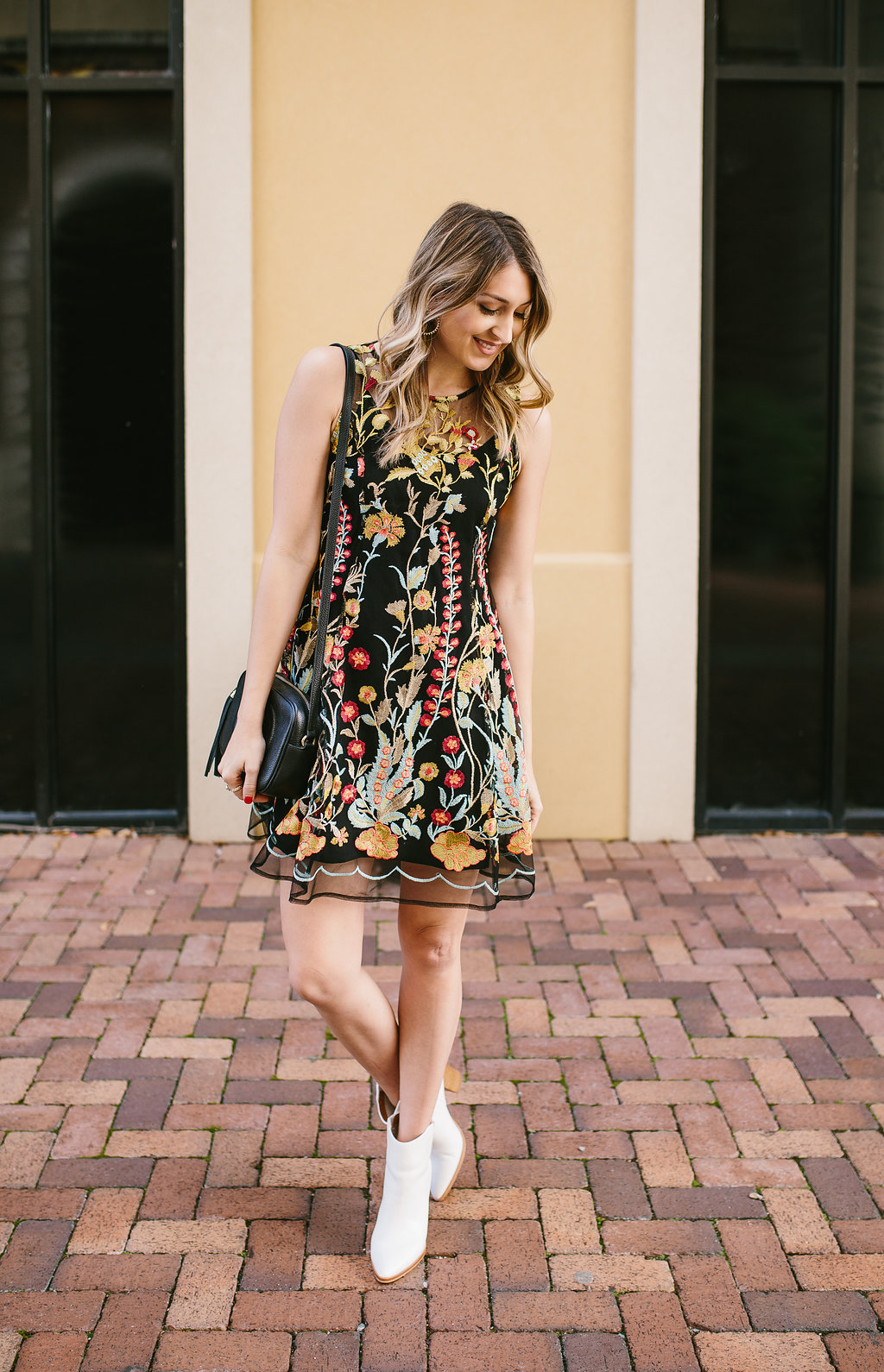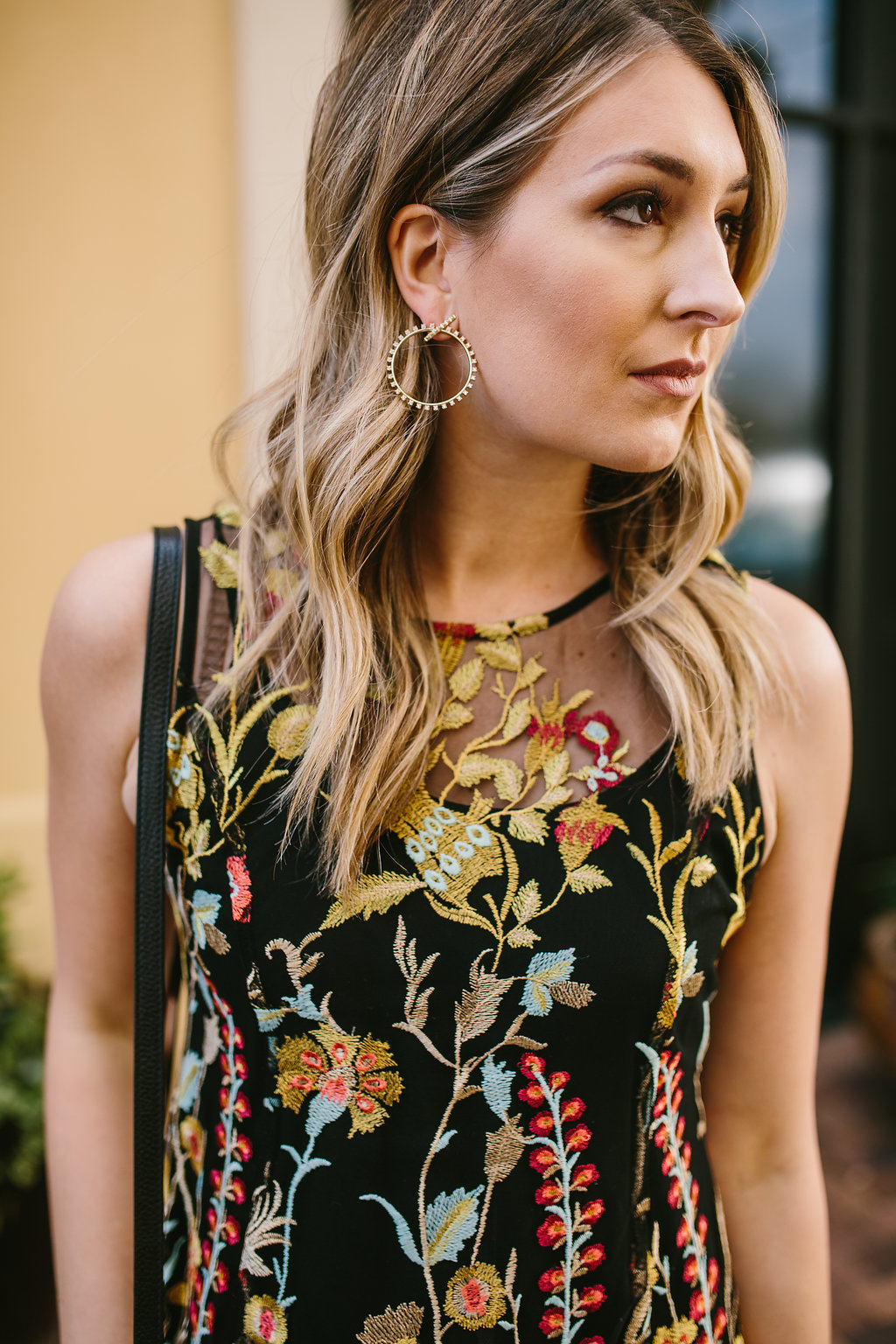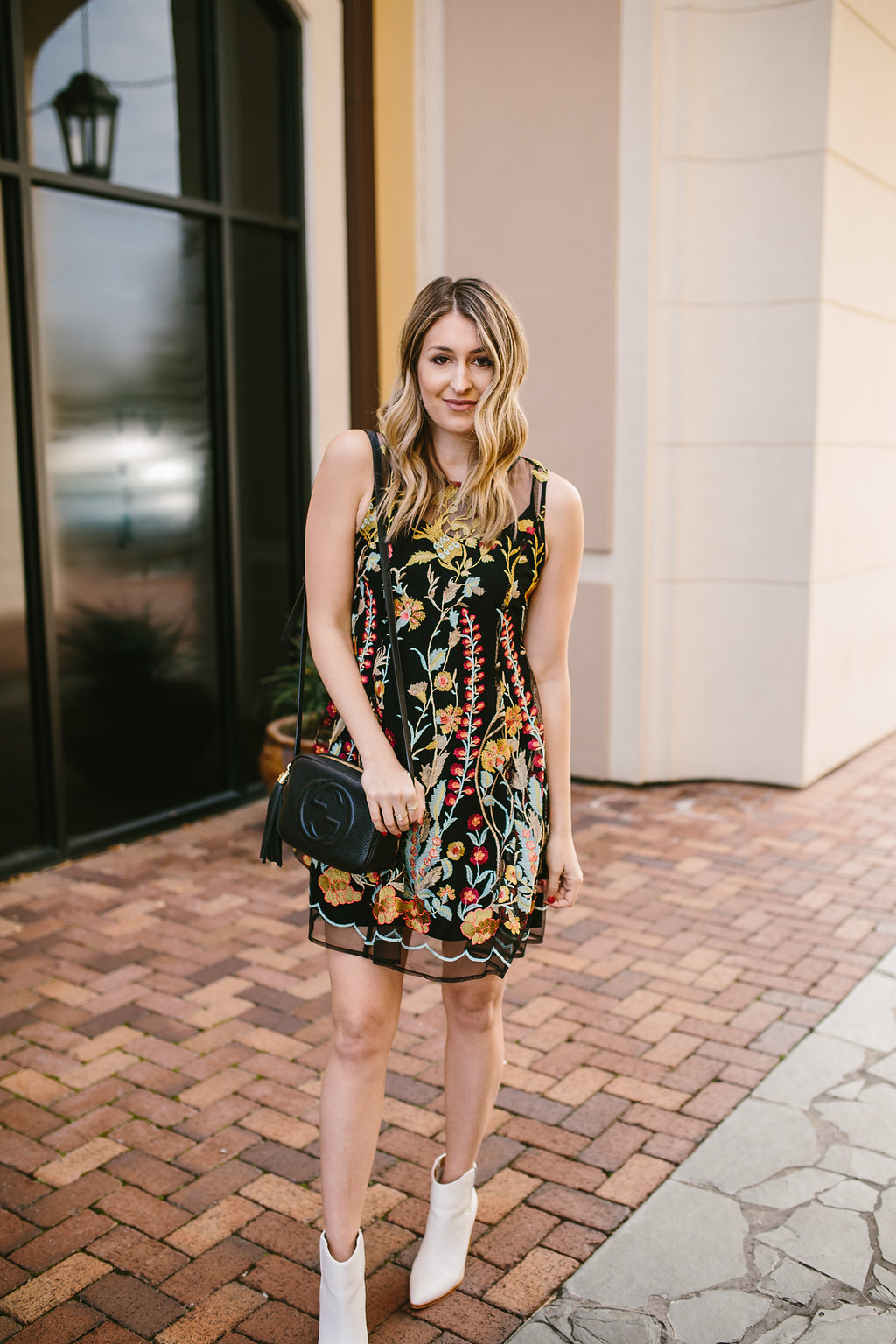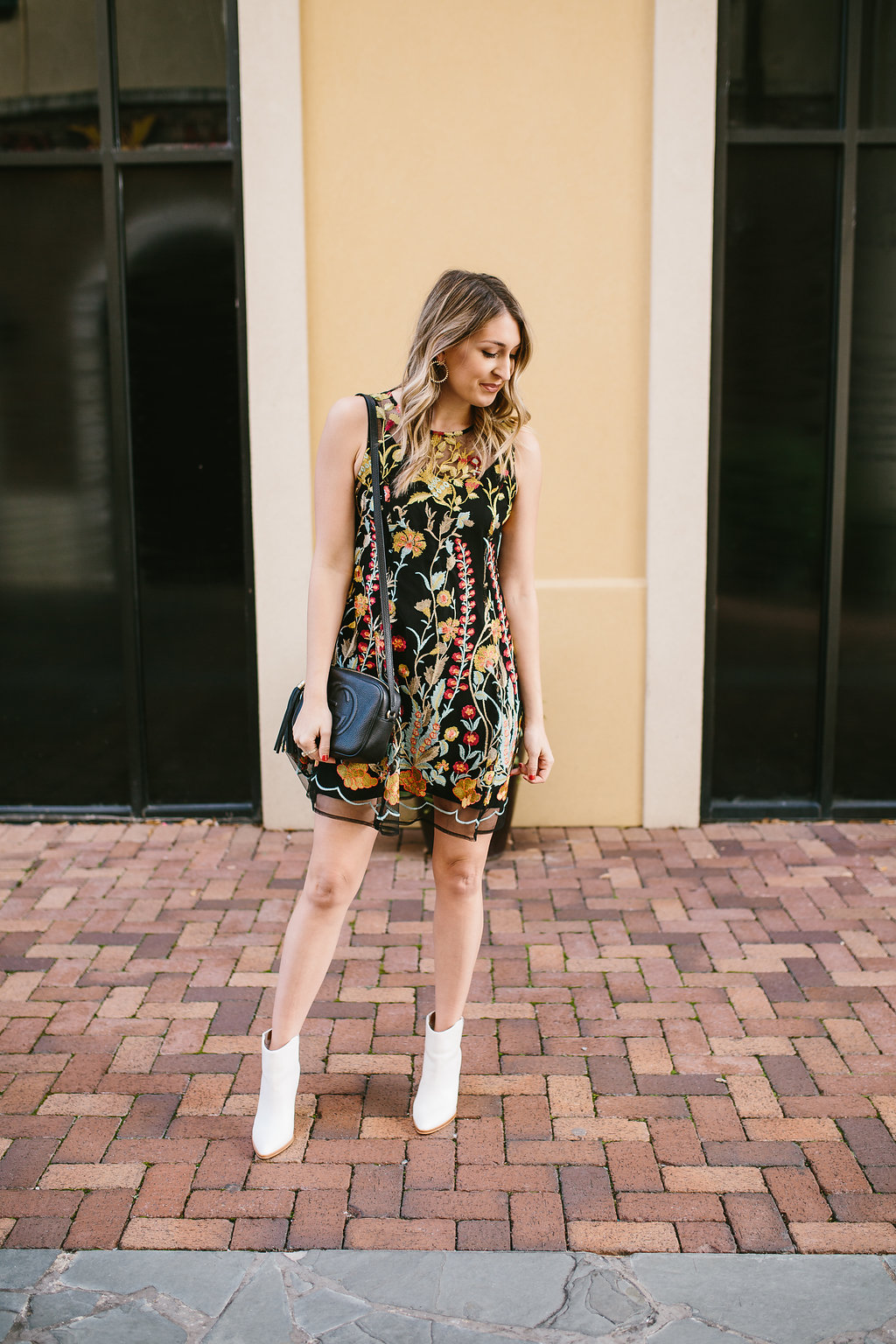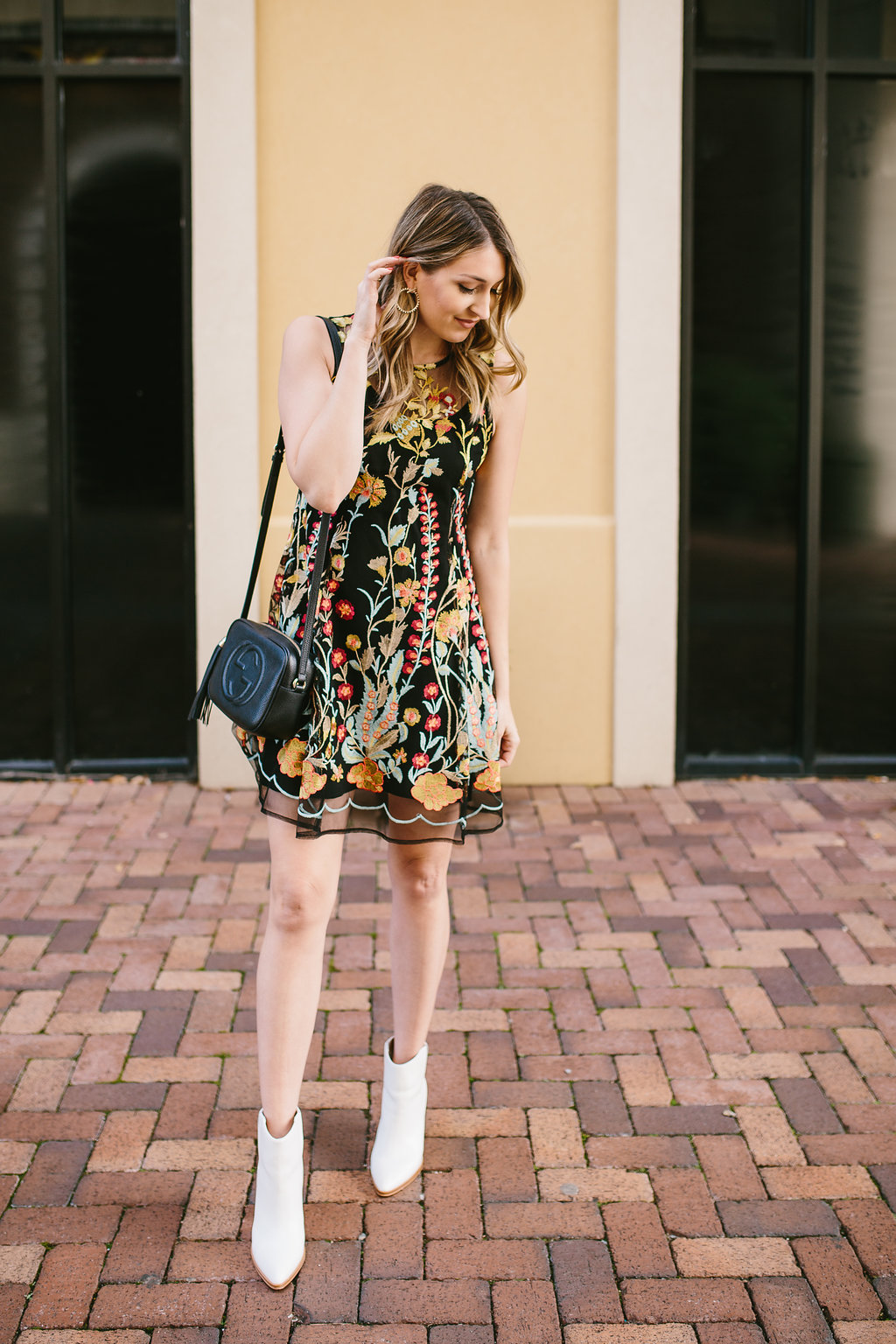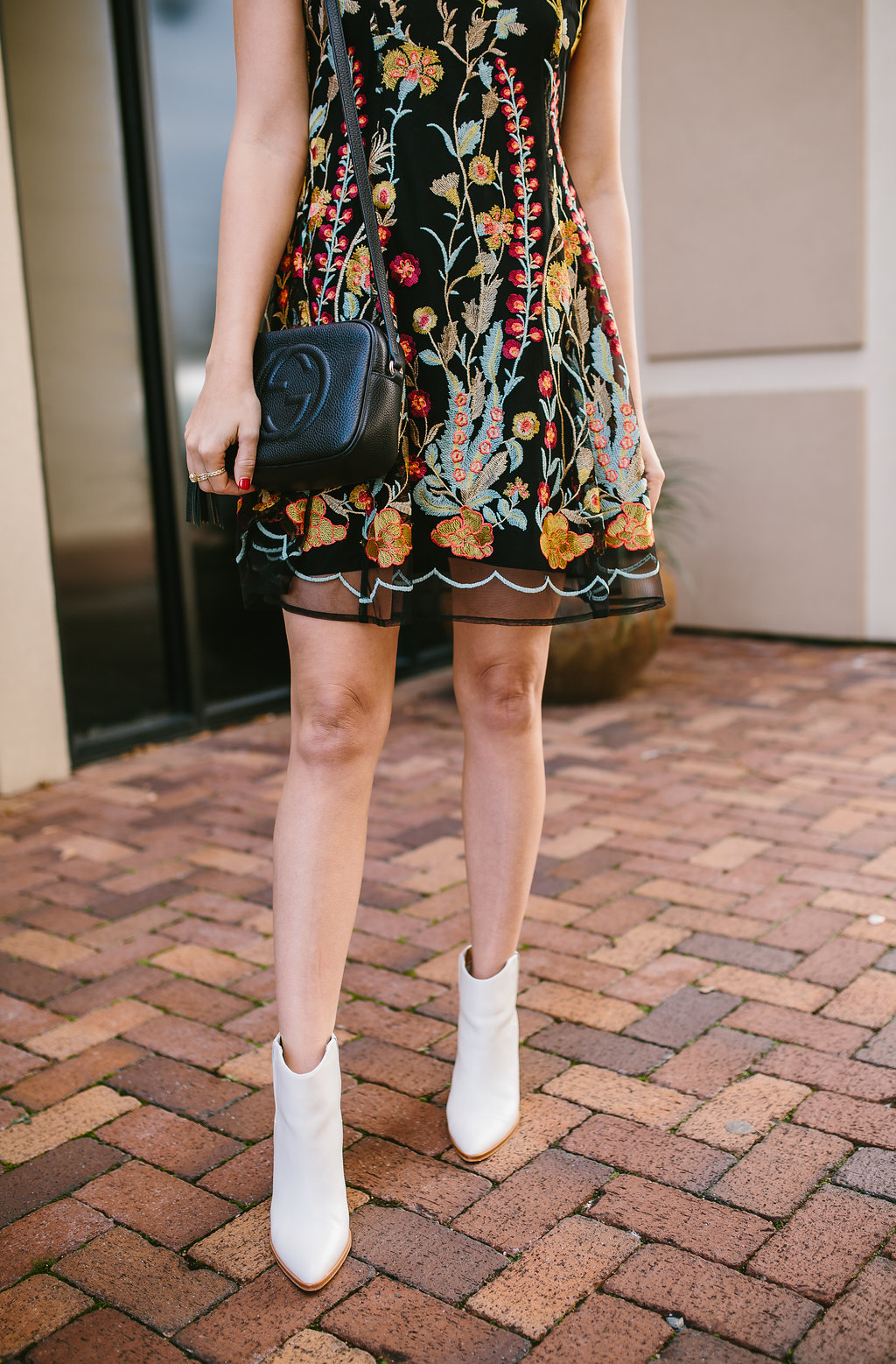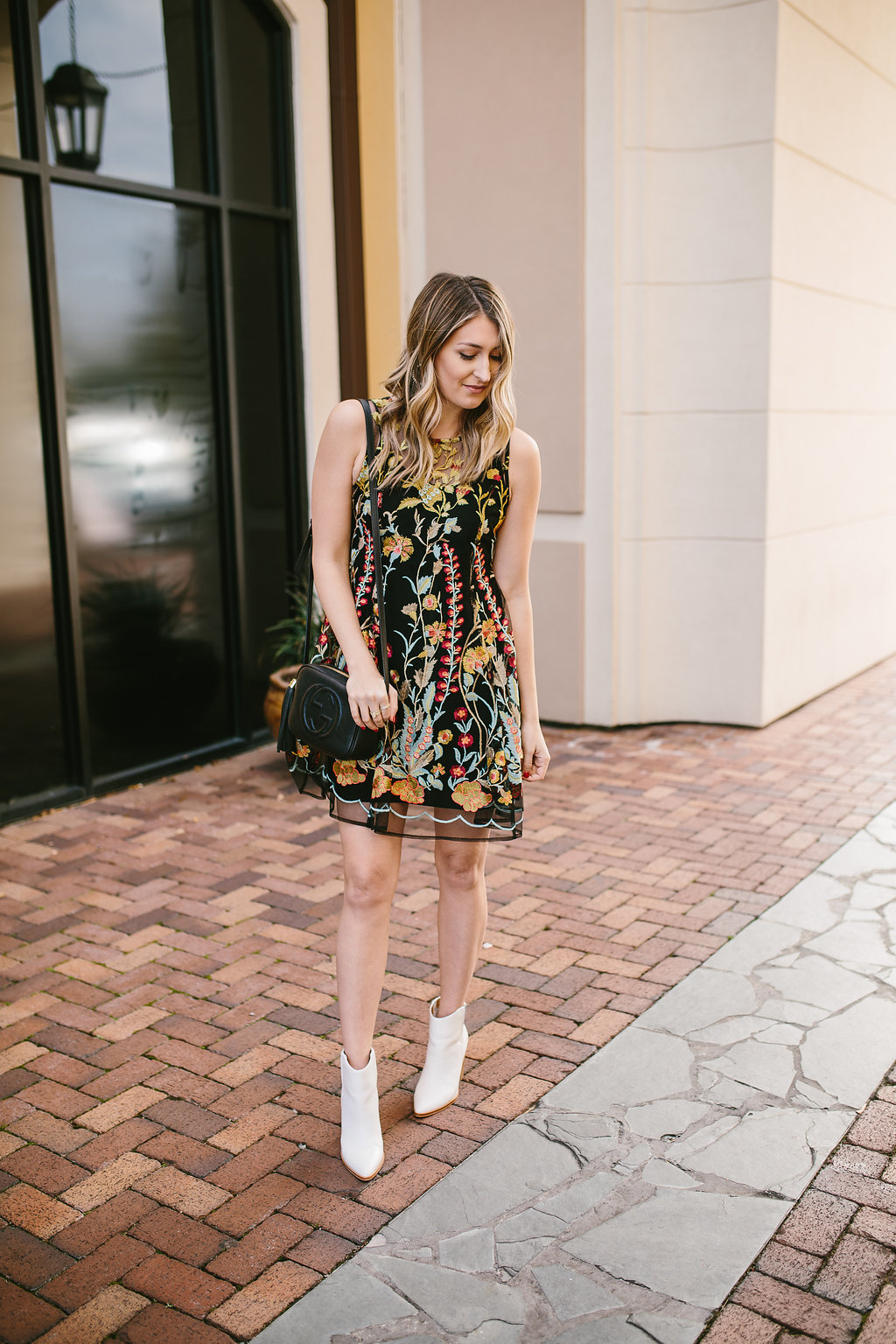 Dress (sold out, similar here and here) / booties (similar) / bag / earrings
You guys, rumor has it that it is going to SNOW today in Houston. (Confession: I am actually writing this post Monday night so by the time it goes live it very well could have already snowed/be snowing.) Anyway, I REALLY hope it happens. I love the snow so much. I went to college in Kansas where it snowed all the time in the winters, and while I don't miss how long their winters last, I do miss having wintry weather. Plus, after seeing snow last month when it snowed in Houston, Liv has decided she absolutely loves it. I told yesterday that it might snow today (which I probably shouldn't have done haha) and she goes, "Oh I'm so excited!!". So, uhh, Mother Nature, if you could come through for me today, that would be great….
I have a bit of sad news regarding this dress. I actually purchased it back in late November, but got so back logged with holiday content that I kept having to push shooting and posting this dress back. So here we are, mid January, and I am just now posting it. The sad part is, it has nearly sold out. The good news is, there are a ton of similar options out there right now, so y'all can use this post for outfit inspiration! I went ahead and linked a bunch of options at the very bottom of this post.
Embroidery is one of my favorite details in clothing, and I couldn't resist this dress. I love how it's mesh laid over a black slip, and that the colors can totally work for any season. I thought about pairing it with some black booties or black strappy heeled sandals, but I have been loving the white bootie trend lately. I love the pop of white against the black paired together. Since there is so much going on with the embroidery and colors in this dress, I kept the accessories pretty minimal by pairing it with a solid black bag and some simple hoop earrings.
xo, Loren
Photos by Julia Arceri Photography