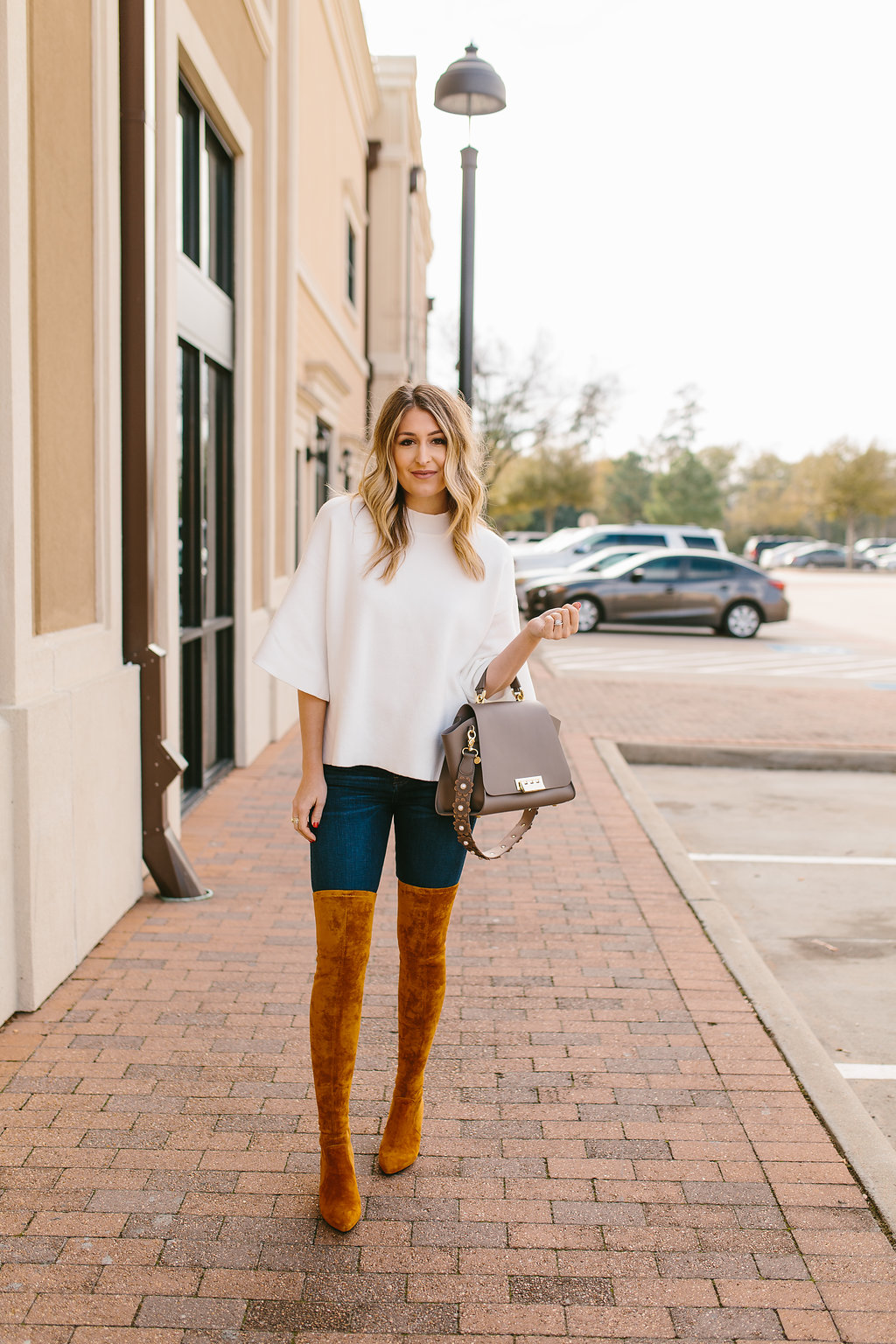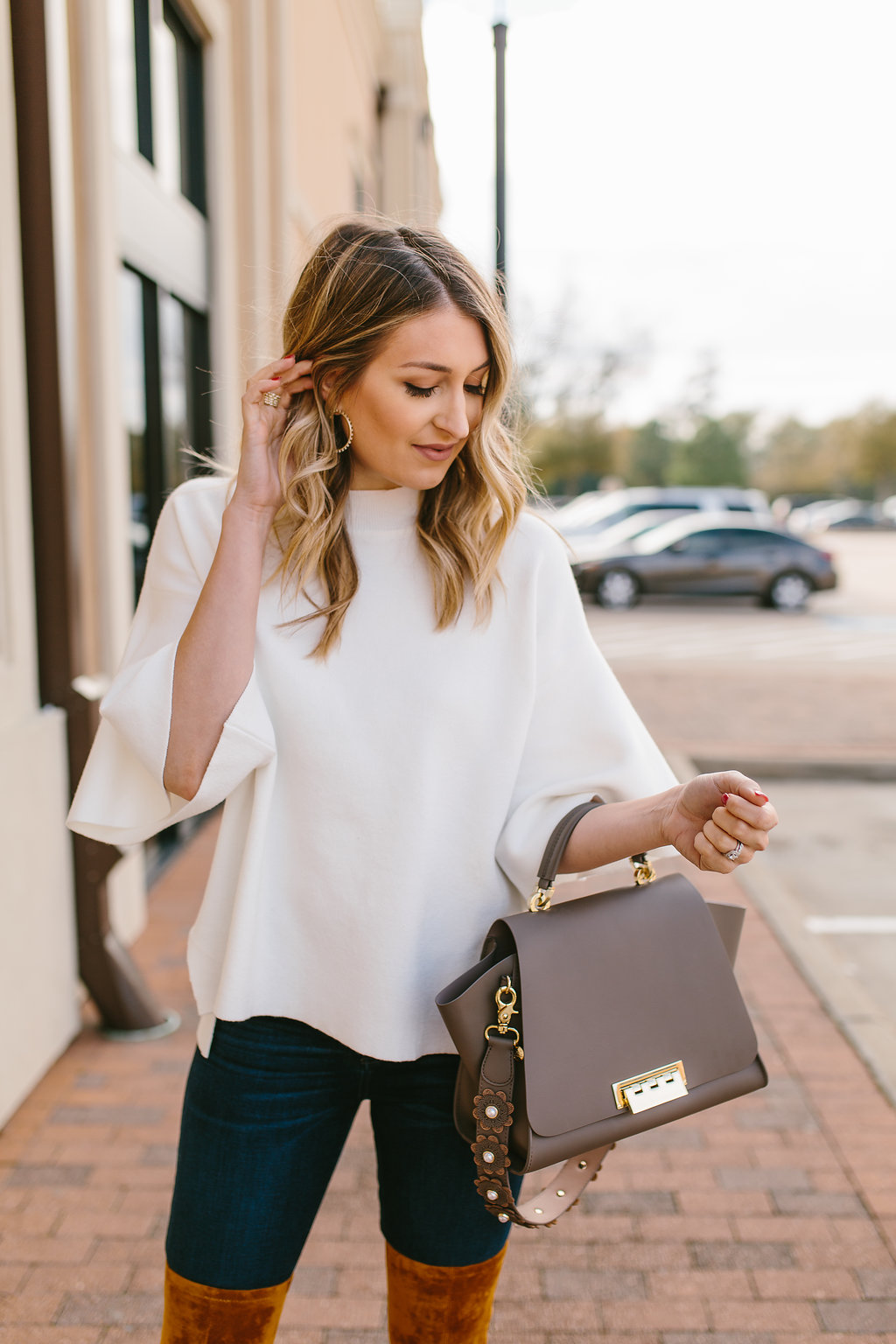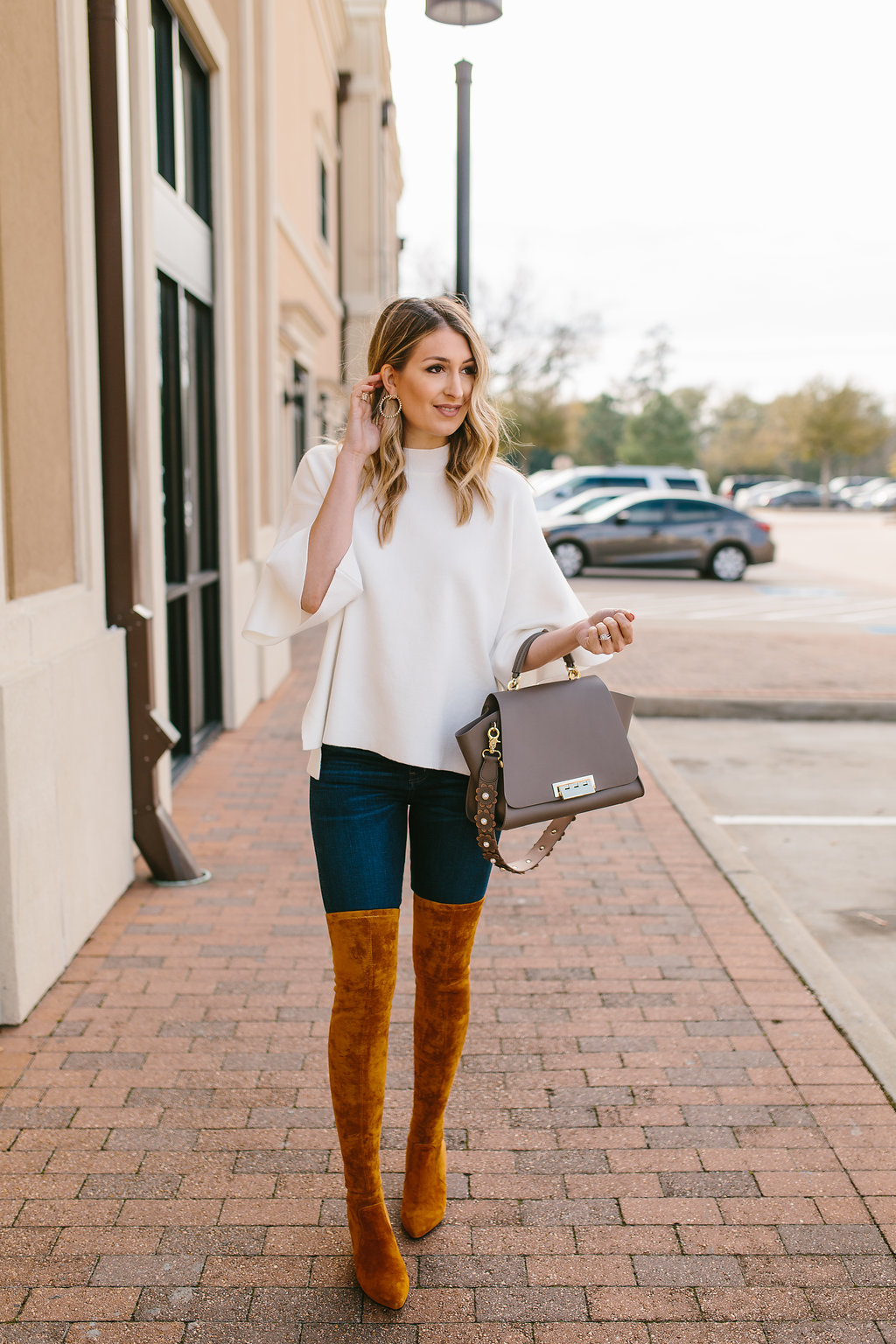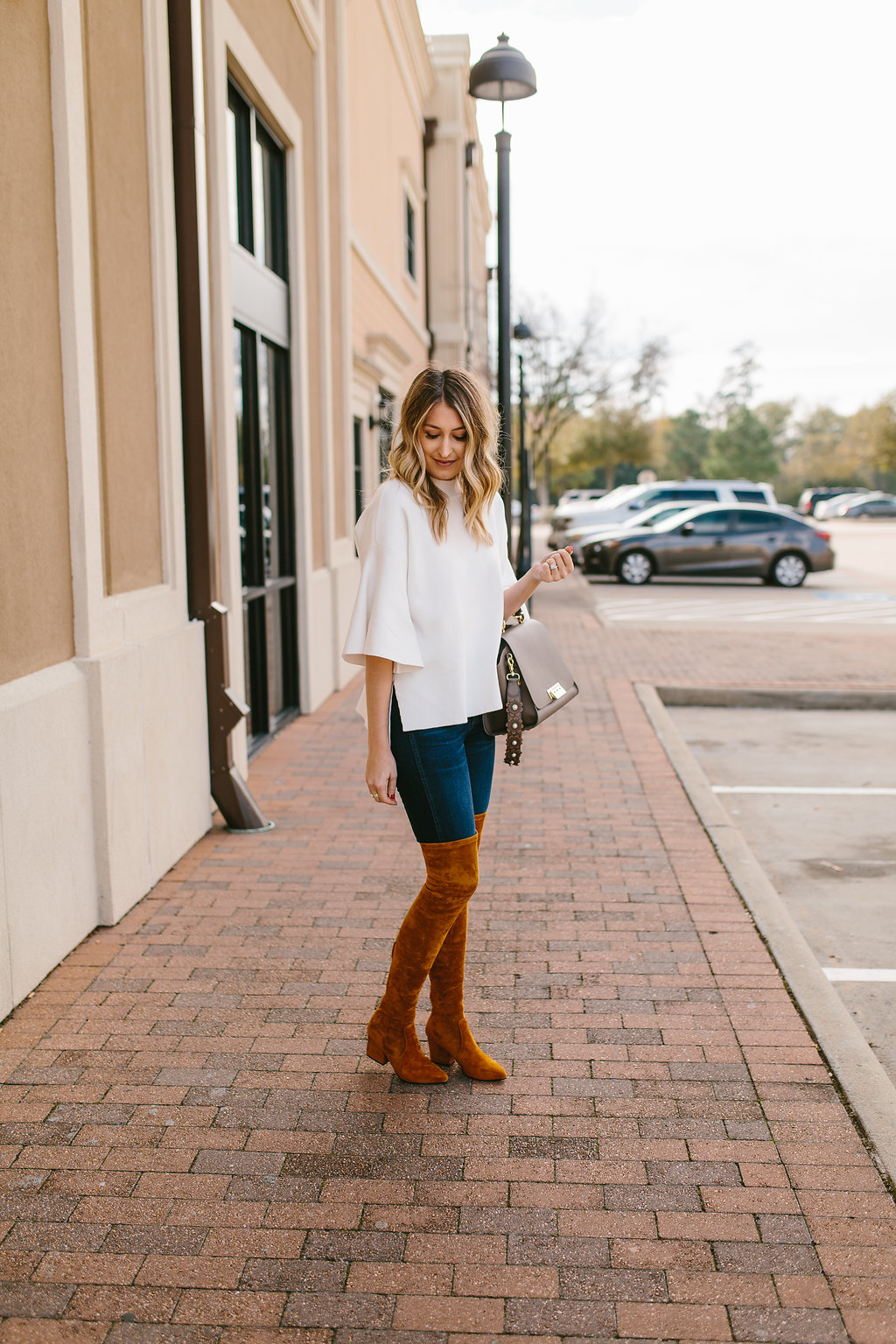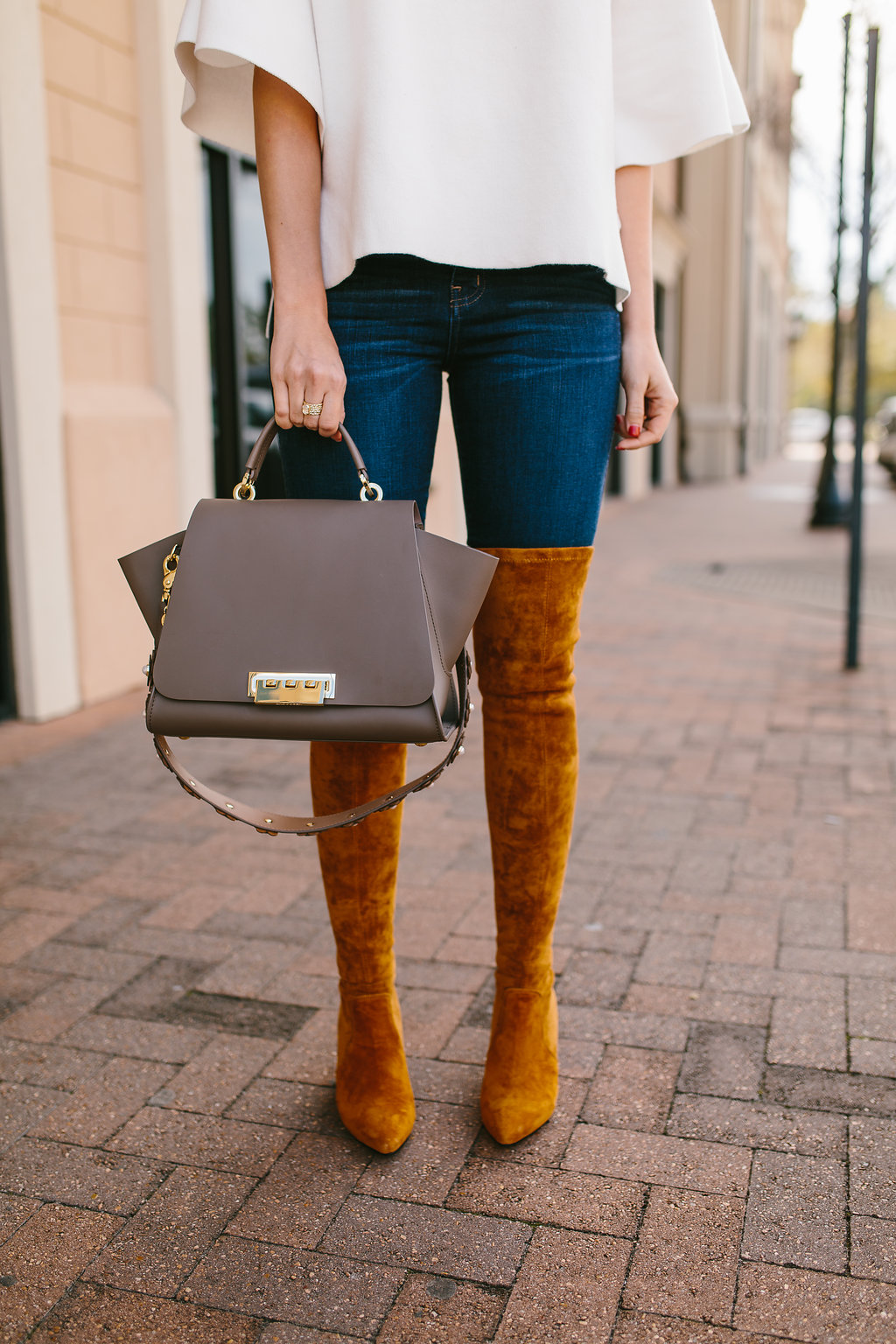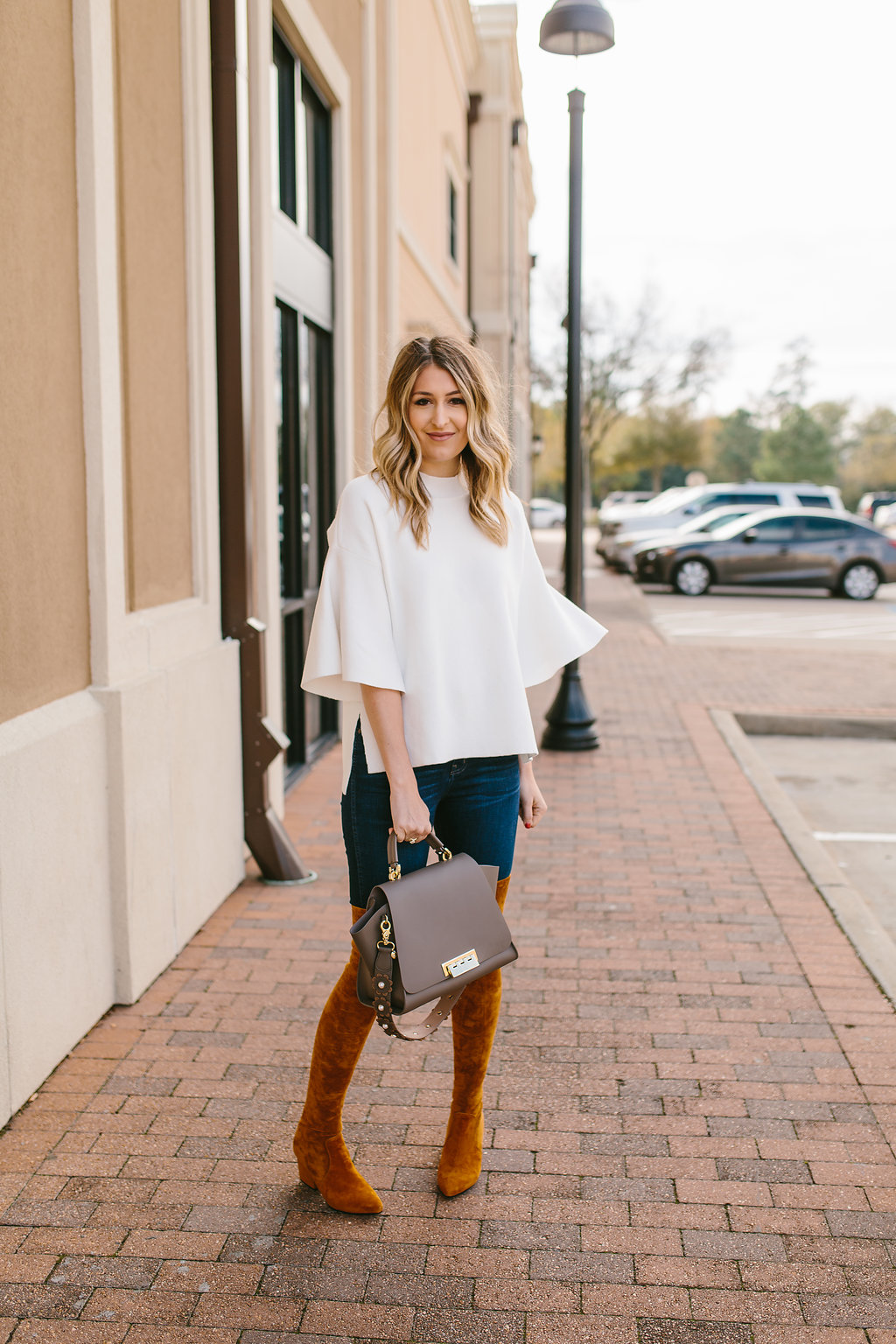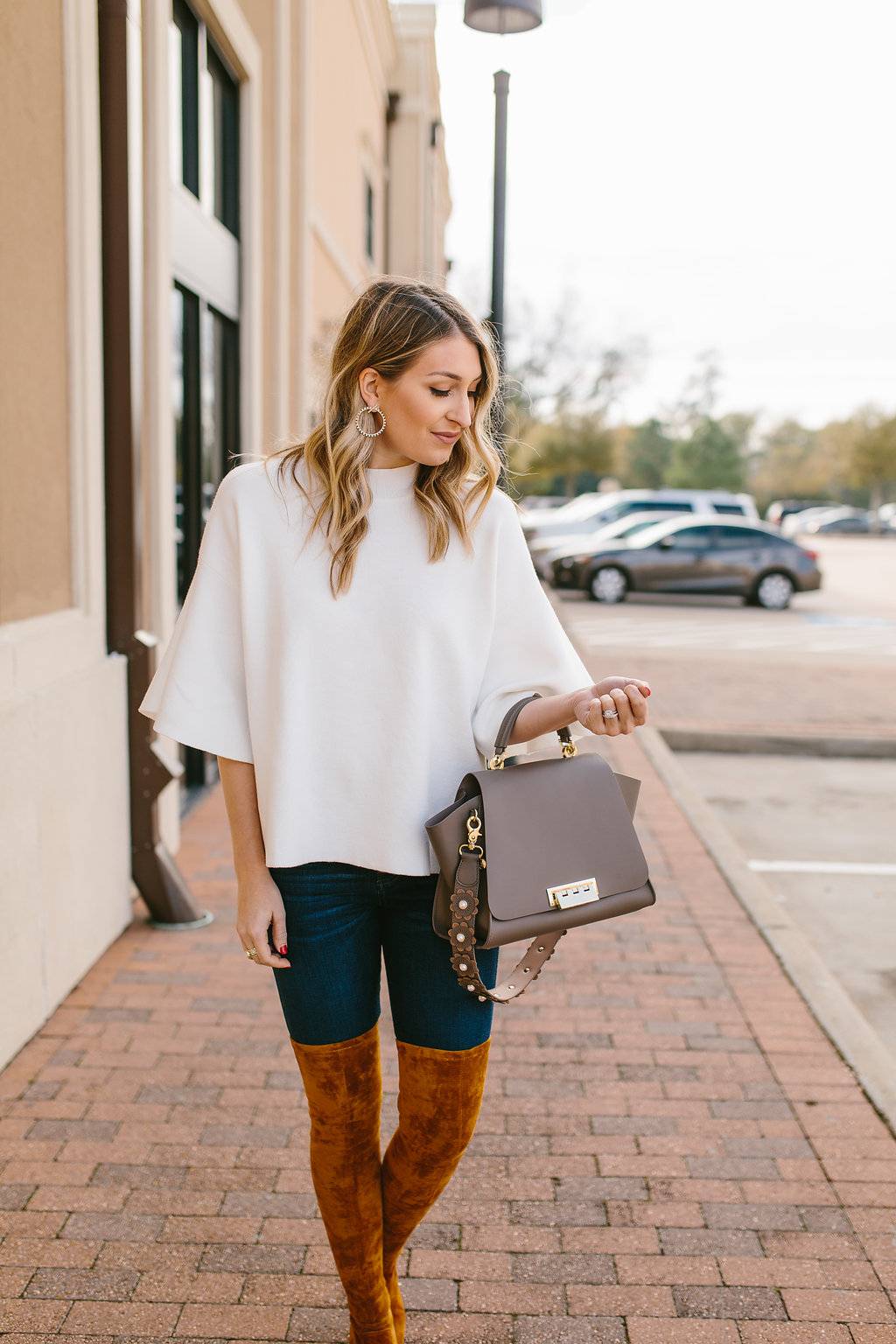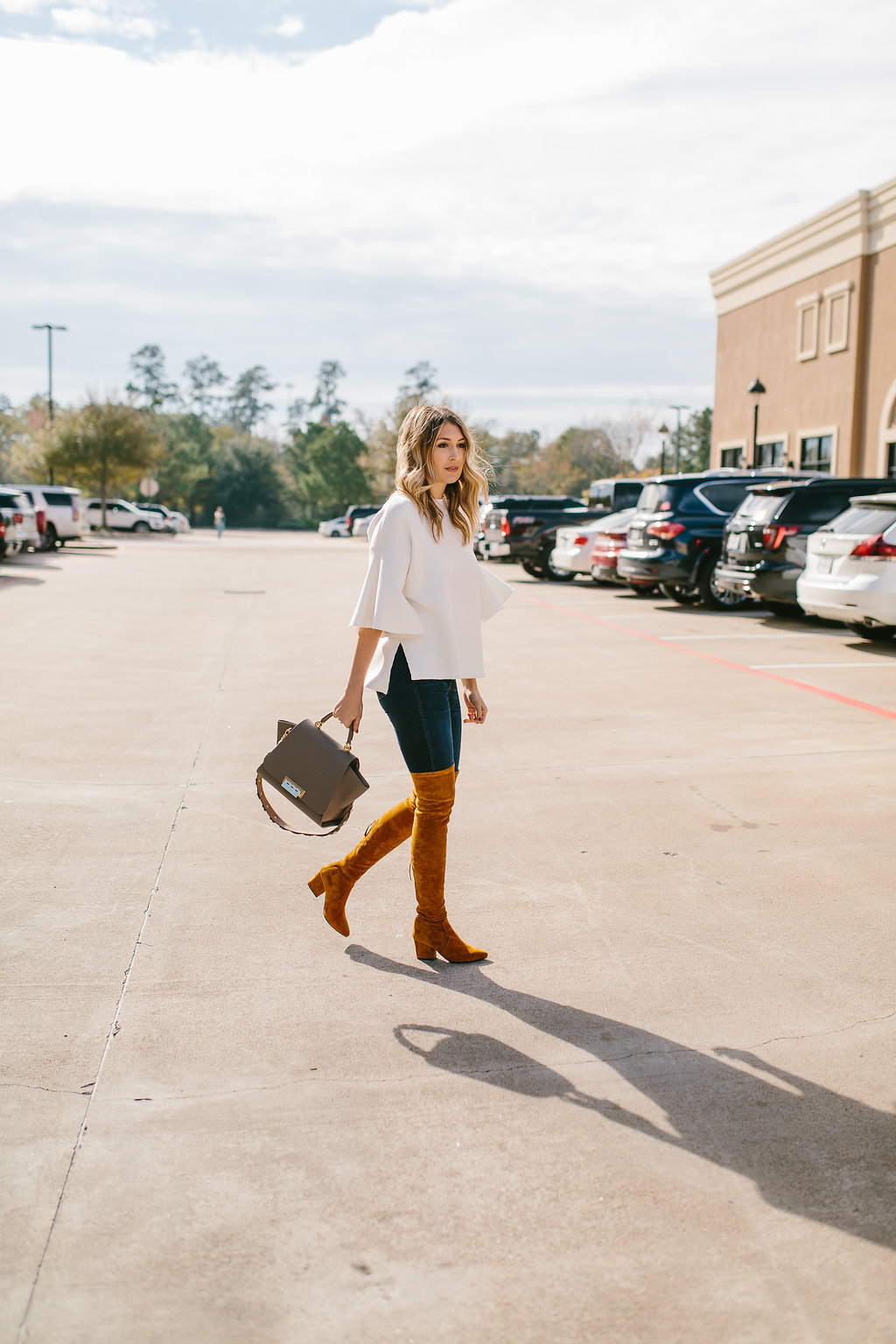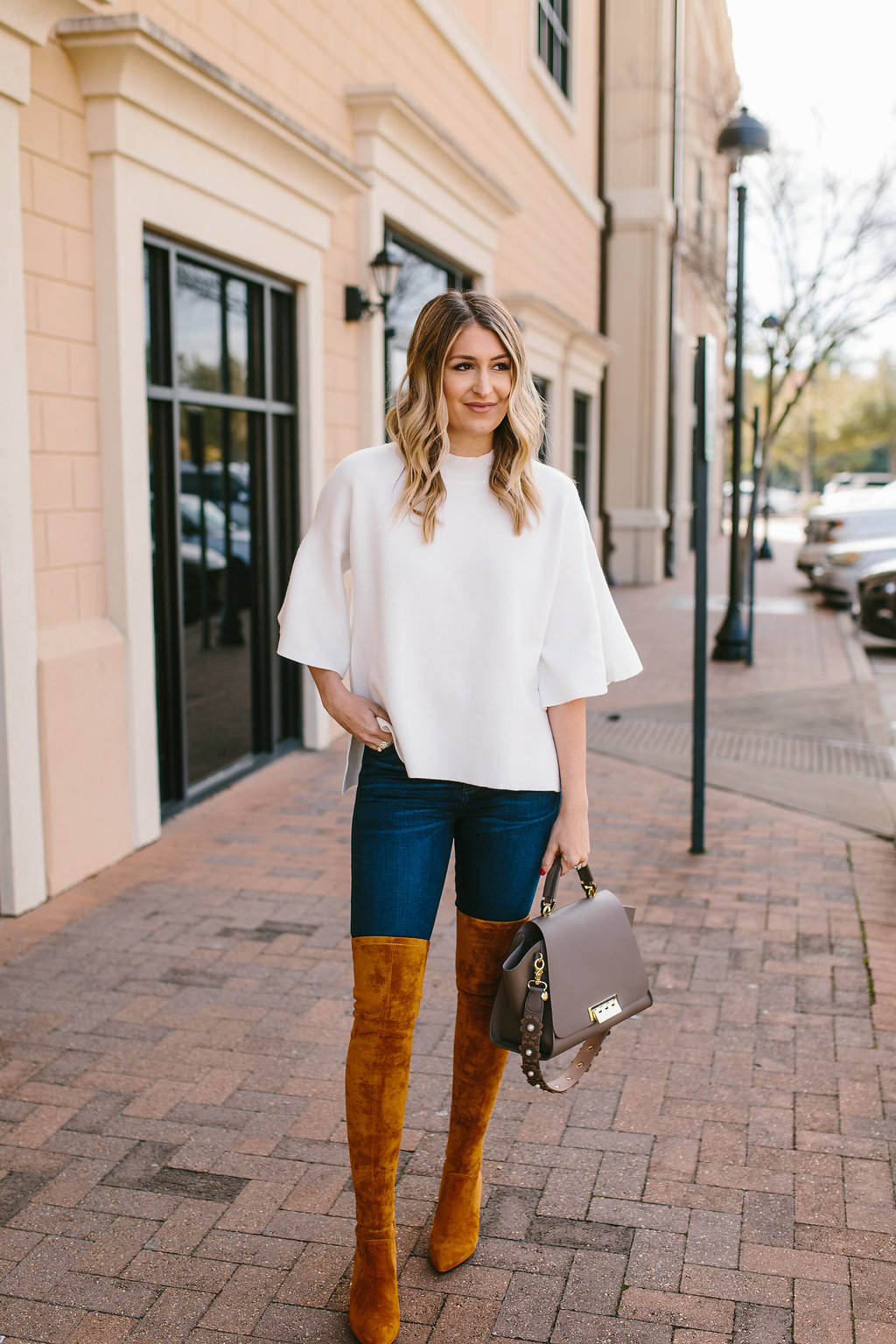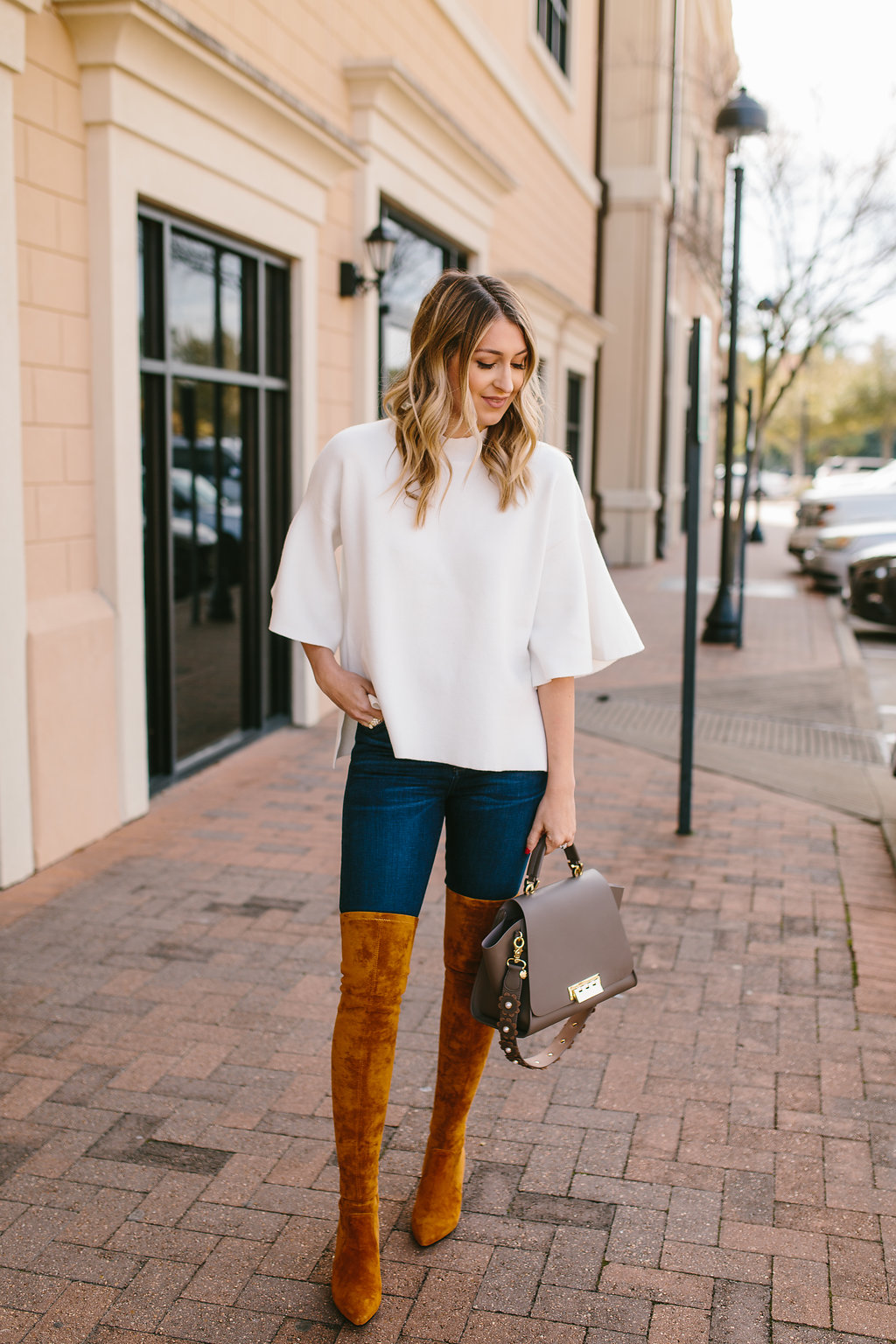 sweater / jeans / boots / similar bag / earrings / ring
Happy Friday Eve babes! Sorry for getting this post up so late in the day. I treated myself to a spa day this morning and it was glorious! Every other week my parents take our kids to their house to spend the night so they can have some time with them and so my husband and I can have a date night.
Last night my husband had a work dinner, so I had a sushi BFF date with my friend Barbara, after spending the whole afternoon sitting on the couch doing absolutely nothing because my kids were already at my parents house. Then this morning, I slept in, then got a massage and a facial. I think it was much needed and I honestly feel so much more relaxed now!
I'm a sucker for a good, simple look. Sometimes the simpler the look, the prettier and more confident I feel. I spotted this flutter sleeve sweater during a birthday shopping trip with my Grammy. It actually caught both of our eyes, and we wondered if it would look as cute on as it did on the hanger.
When I first tried it on, I was a little unsure just because the fit is on the boxier side. One of my favorite shopping tricks is that I always take a mirror selfie when I try on clothes because it helps me decide if I really like the way I look in it. So that's what I did and here we are! It's one of those pieces that the more I wear, the more I love. It's also a great transitional piece for going into spring. I can't wait to switch out these over the knee boots for some cute strappy heels.
xo, Loren
Photos by Julia Arceri Photography