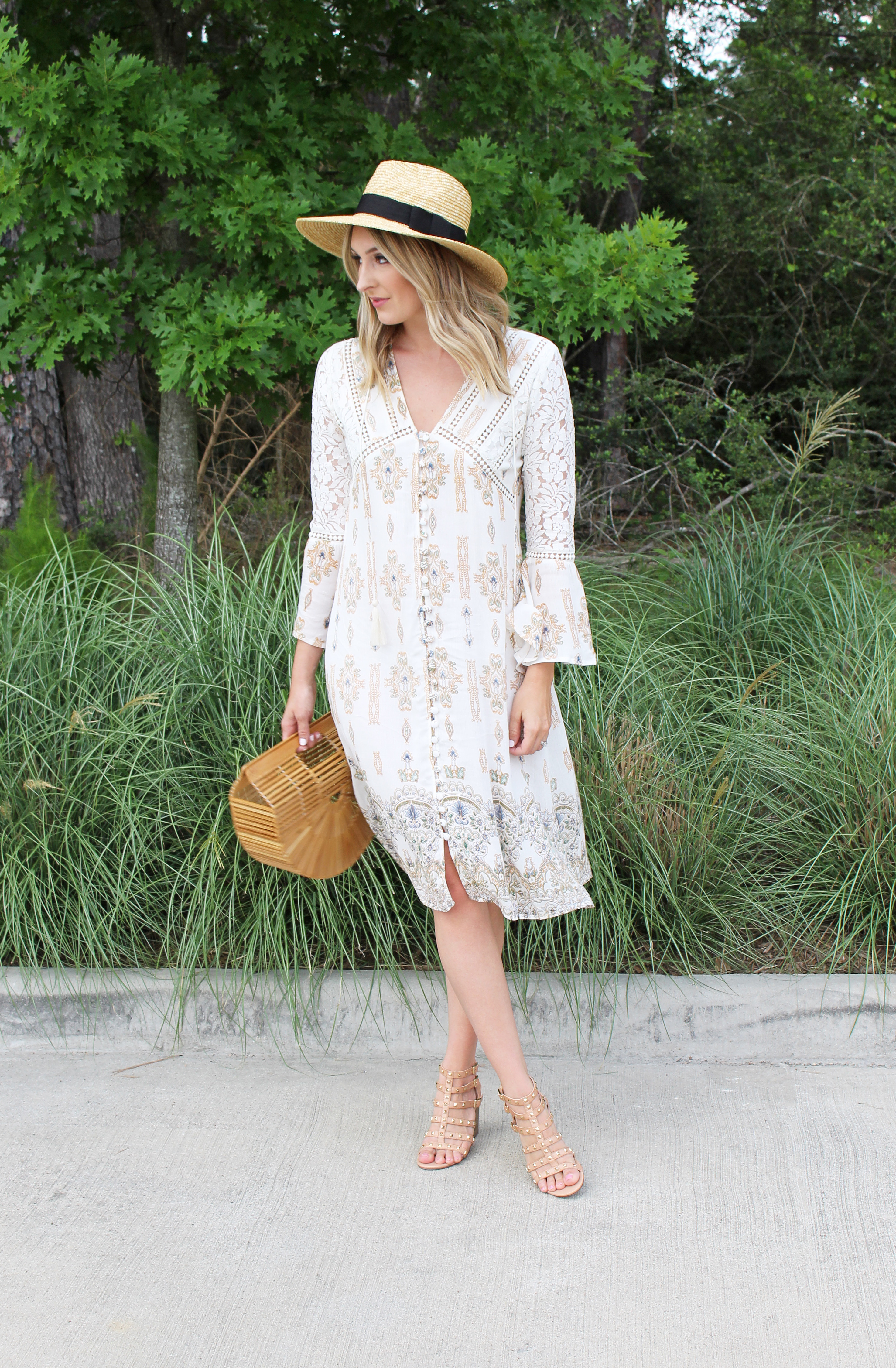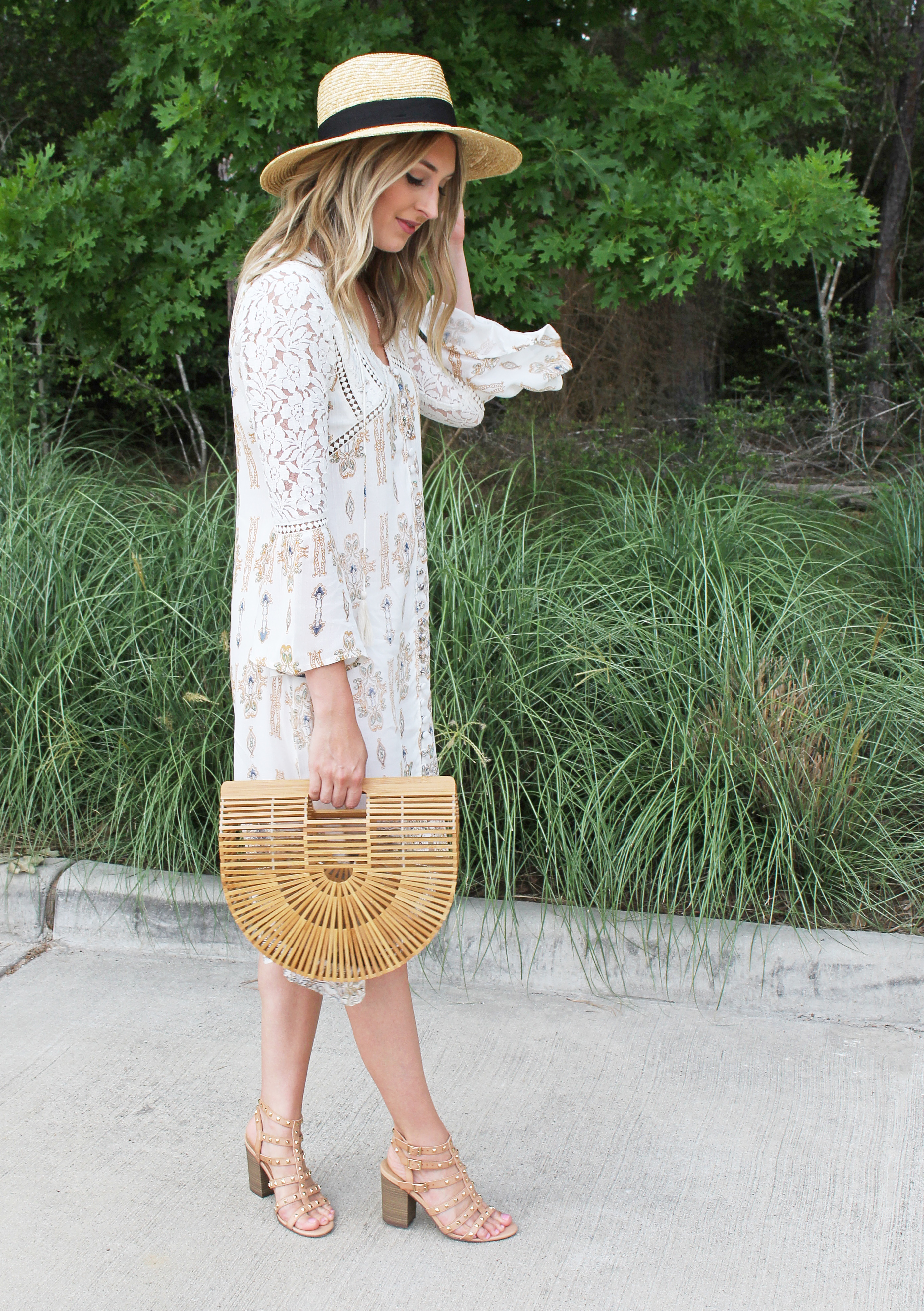 Don't you just love when you discover new places to shop?! I do. Especially when that place is an adorable boutique! I recently discovered the cutest little online boutique Frankie & Jules. Y'all…they have some amazing things! I love finding places like this to shop because you can always find pieces that no one else already has. As much as I love some of my favorite big retailers, it's always fun to change it up with some unseen pieces!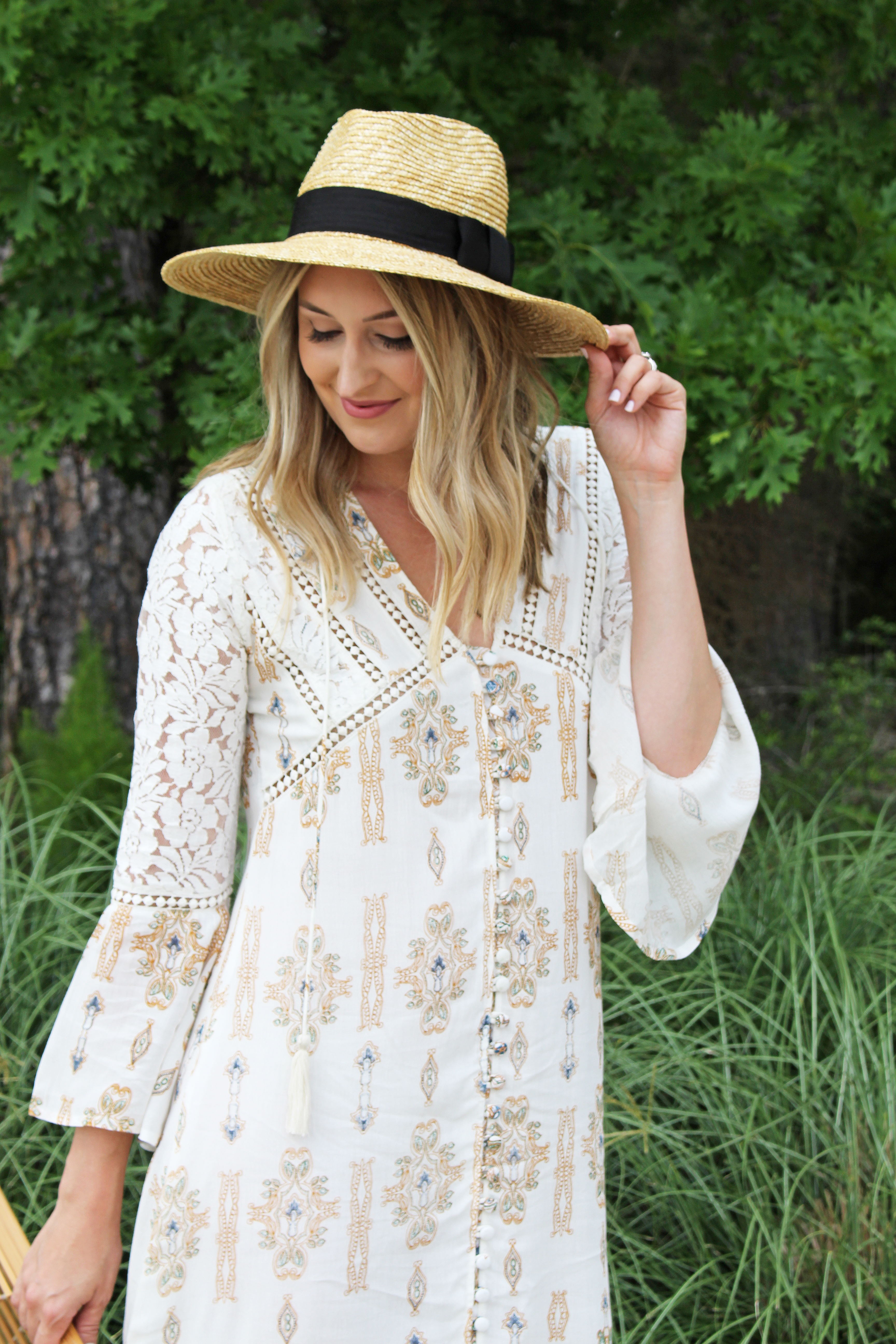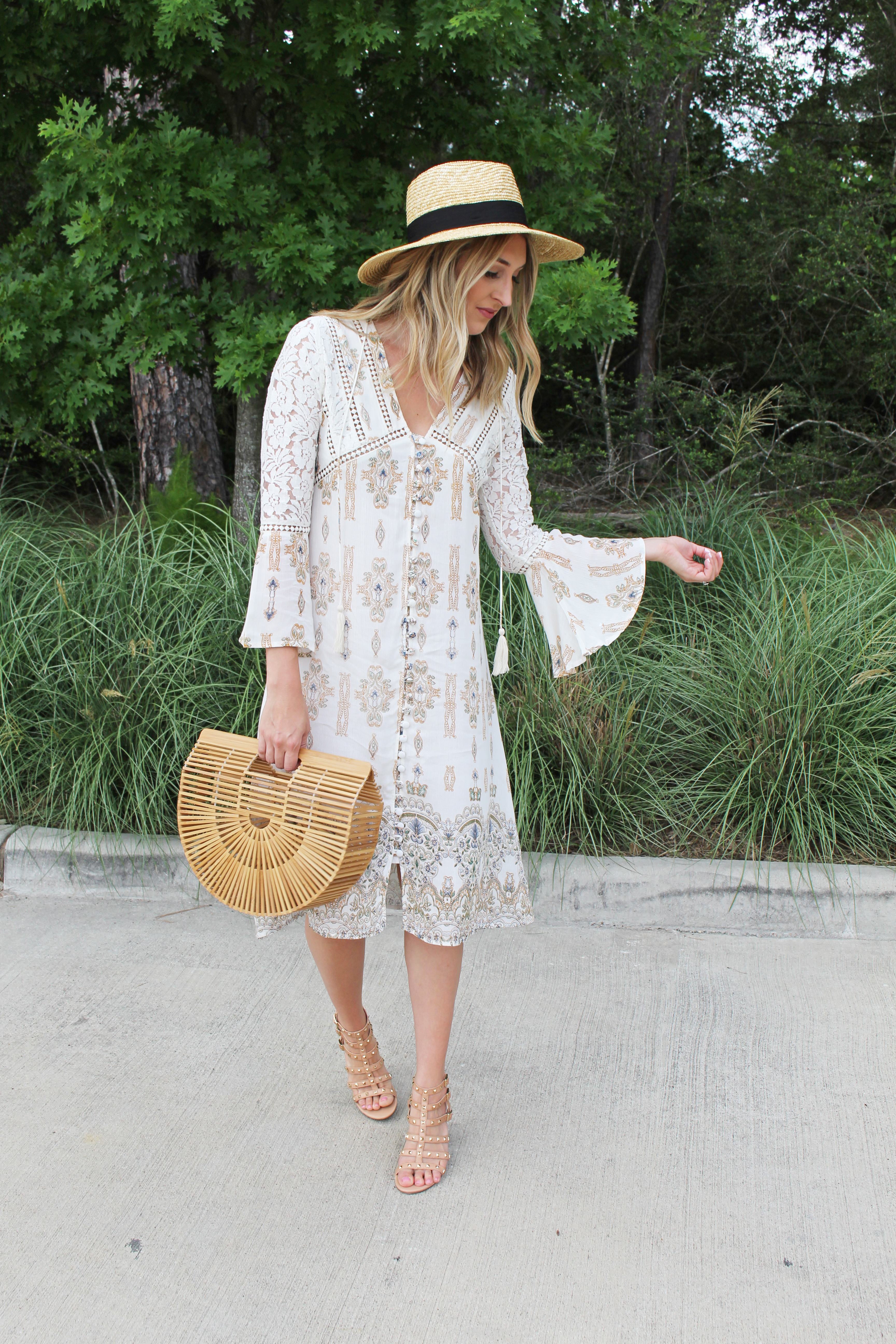 How cute is this dress?! Every once in a while I feel like going for a little bohemian vibe in out outfit, and this one does just that. If you have an Instagram account, you already know that bell sleeves are basically everything. Haha! No, but really, I'm obsessed with them. So these sleeves are probably my favorite part of this dress. But really, all the details in this dress are just so pretty and feminine. The lace sleeves, the crochet accents, and the adorable fabric covered buttons lining the front all give it the perfect bohemian vibe.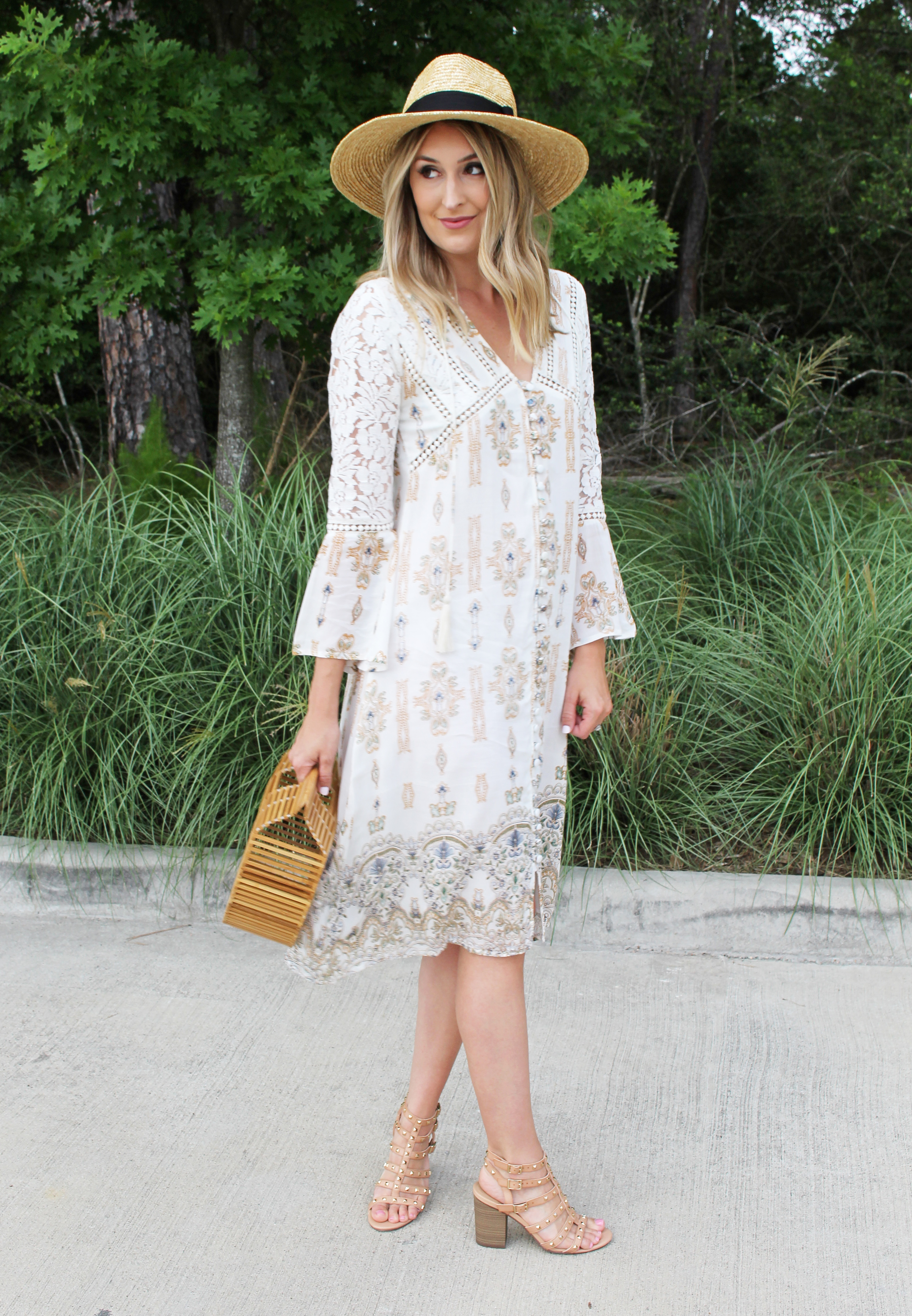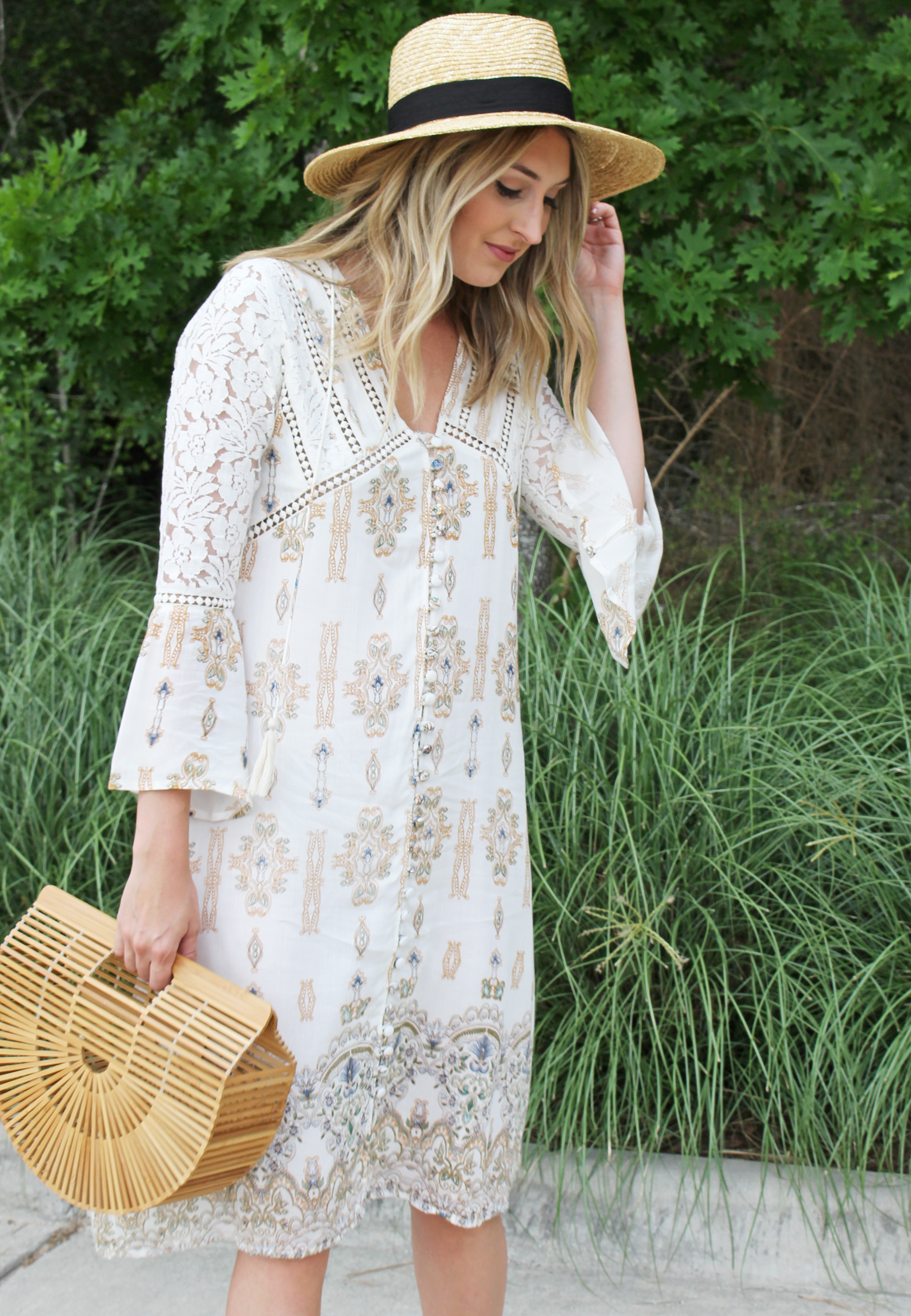 As soon as I saw this dress I felt like it just had to have a hat to go with it. No joke, I went out and bought this hat just to wear with this dress because I felt like it would be the perfect accessory for it. I love how it turned out! It totally adds to the whole summery, laid-back feel that the dress gives off .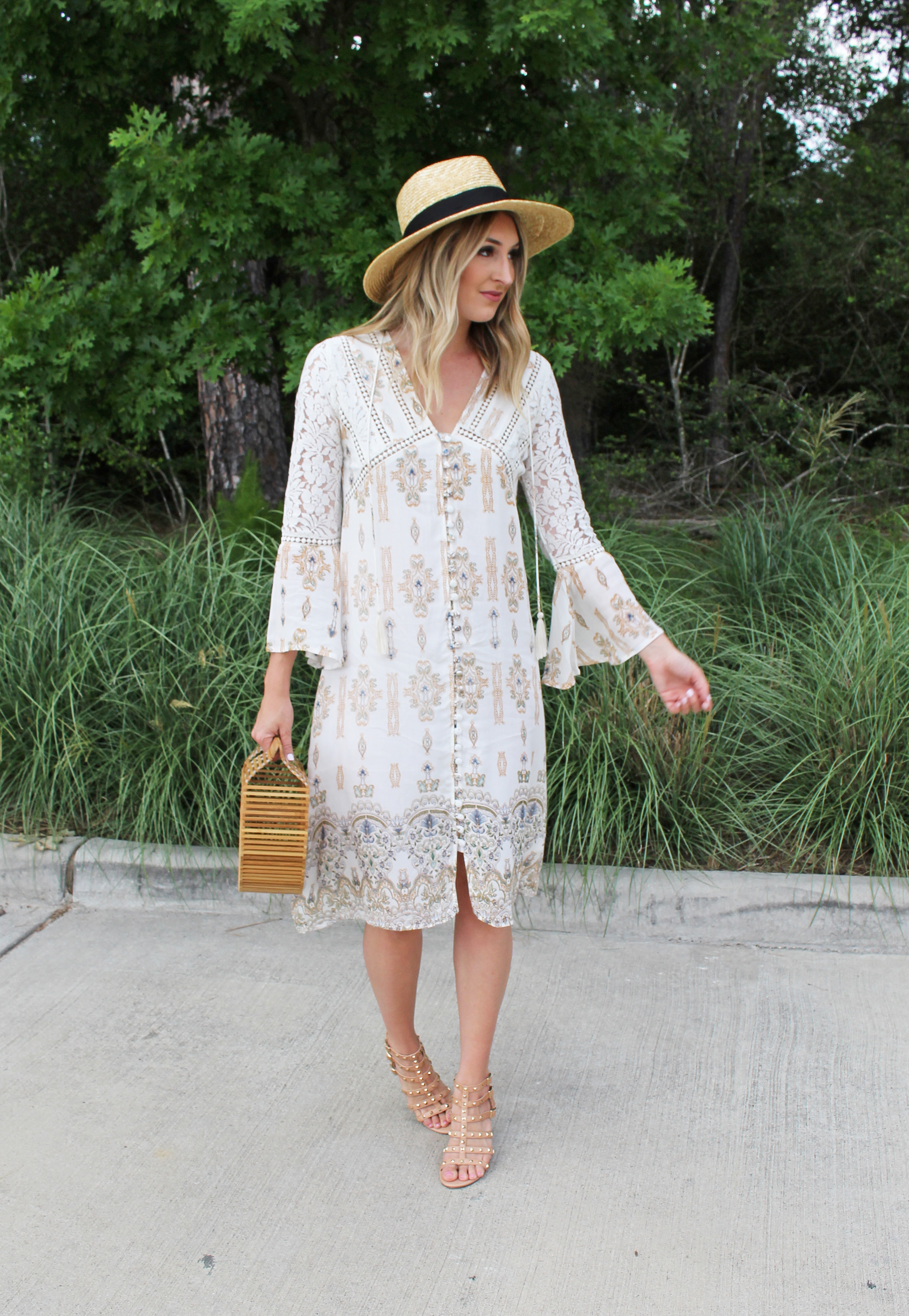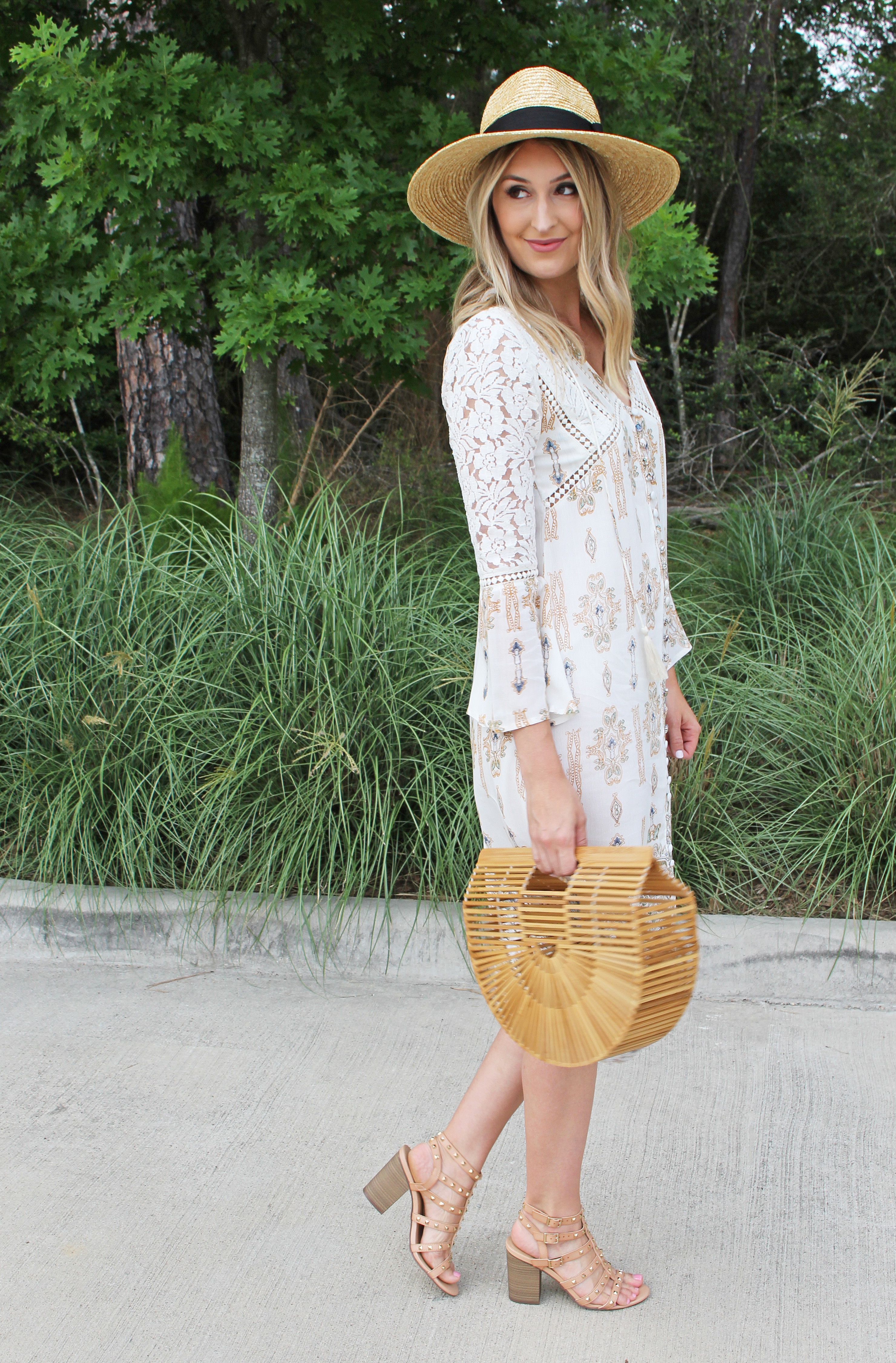 Of course I couldn't shoot this dress without my latest favorite accessory, my ark bag. I can't get enough of this bag, and apparently neither can anyone else, because I think it's pretty much sold out everywhere. But how perfect is it with this gorgeous dress?!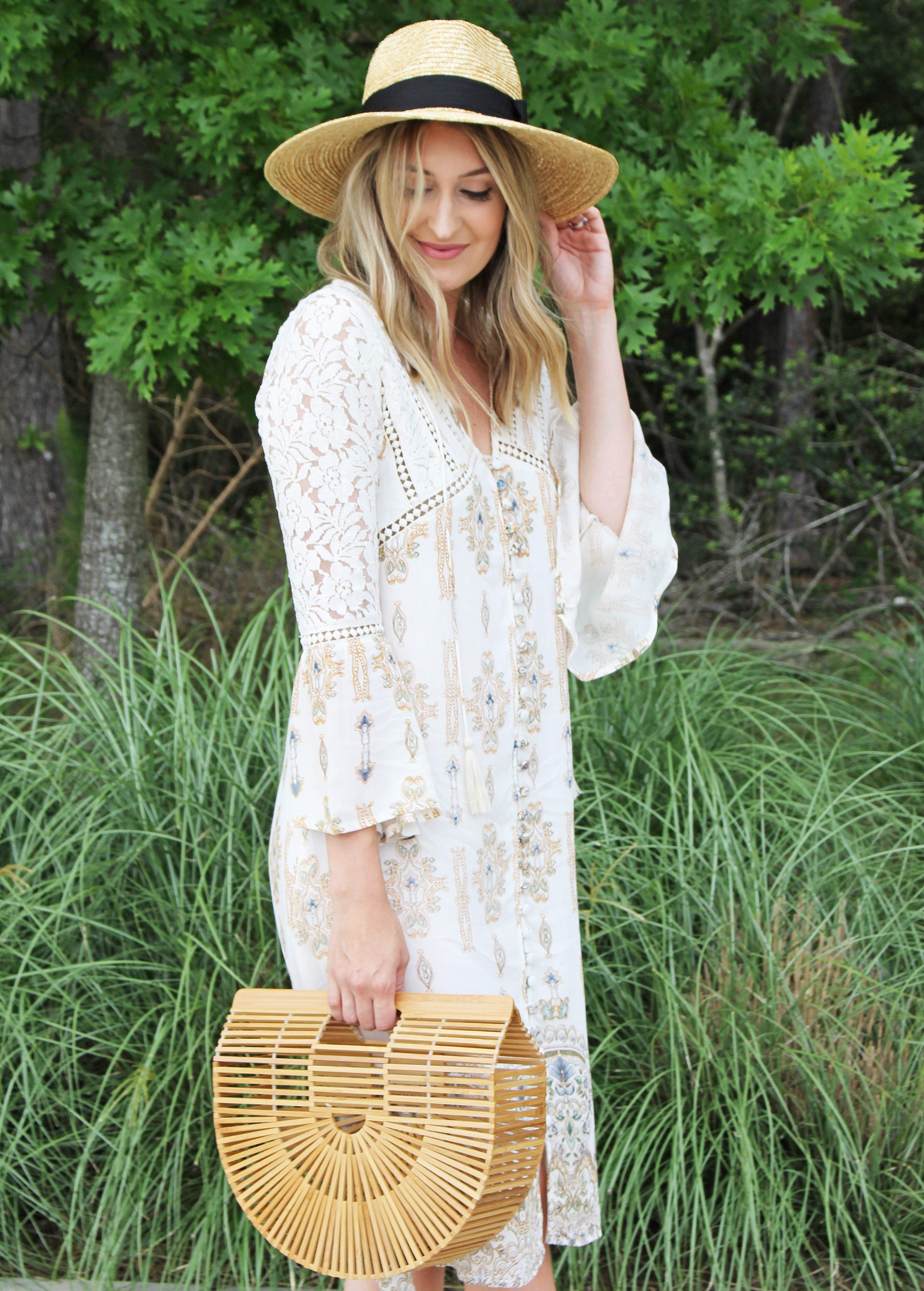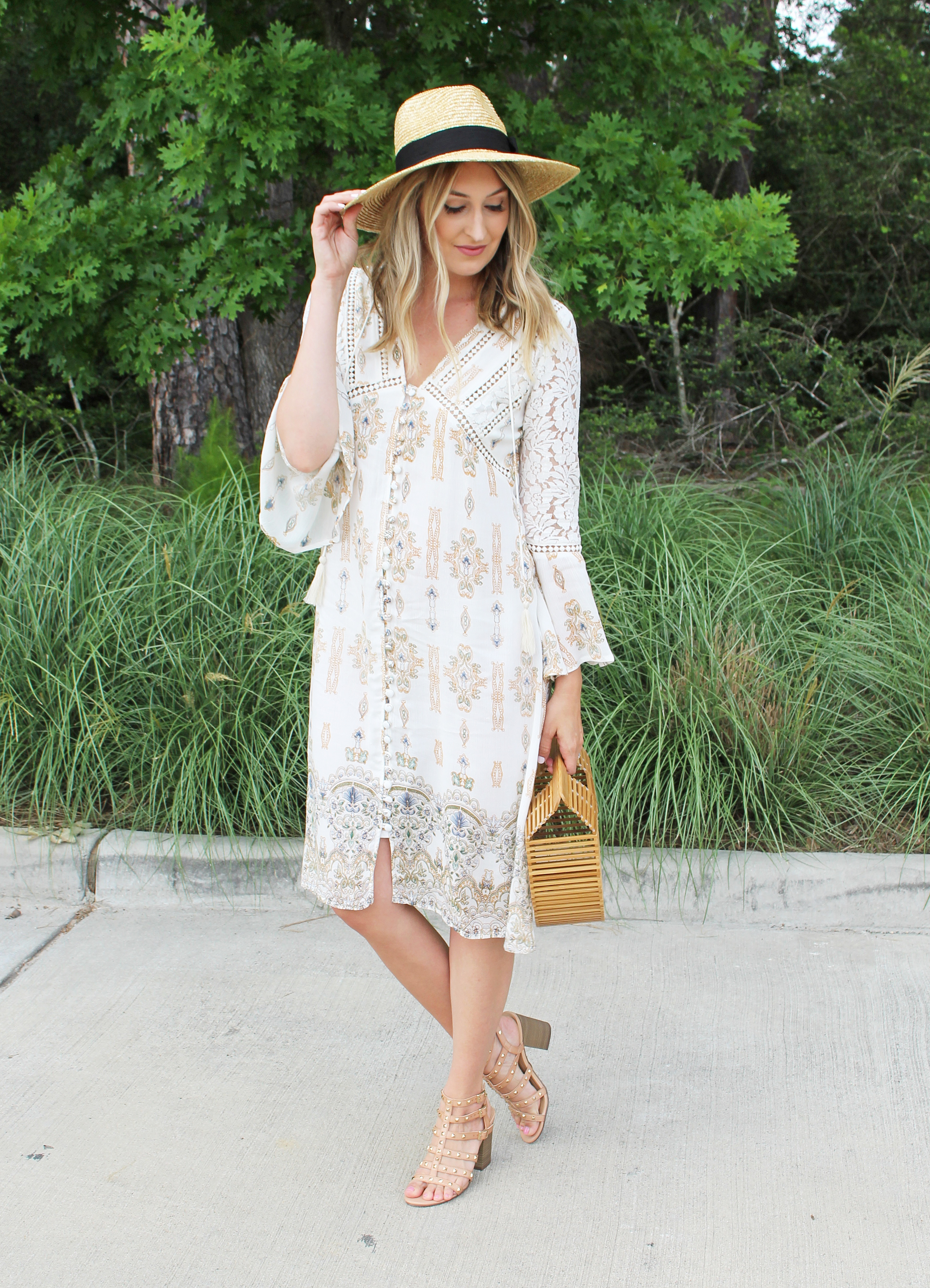 The shoes were the hardest part of this look for me, I think just because of the length of the dress. I sometimes have a harder time choosing shoes for midi length dresses. First I tried wedges, but they looked to chunky for this dress. They took away from the easy-breezy feel of it. Then I tried a pair of simple ankle strap heeled sandals, but those looked too dressy. I finally decided on these studded block heels (which I basically where with everything).
Be sure to go check out the Frankie & Jules online boutique y'all! And use code WEAR10 for 10% off your purchase. But hurry, it's only good through April 25th!
xo, Loren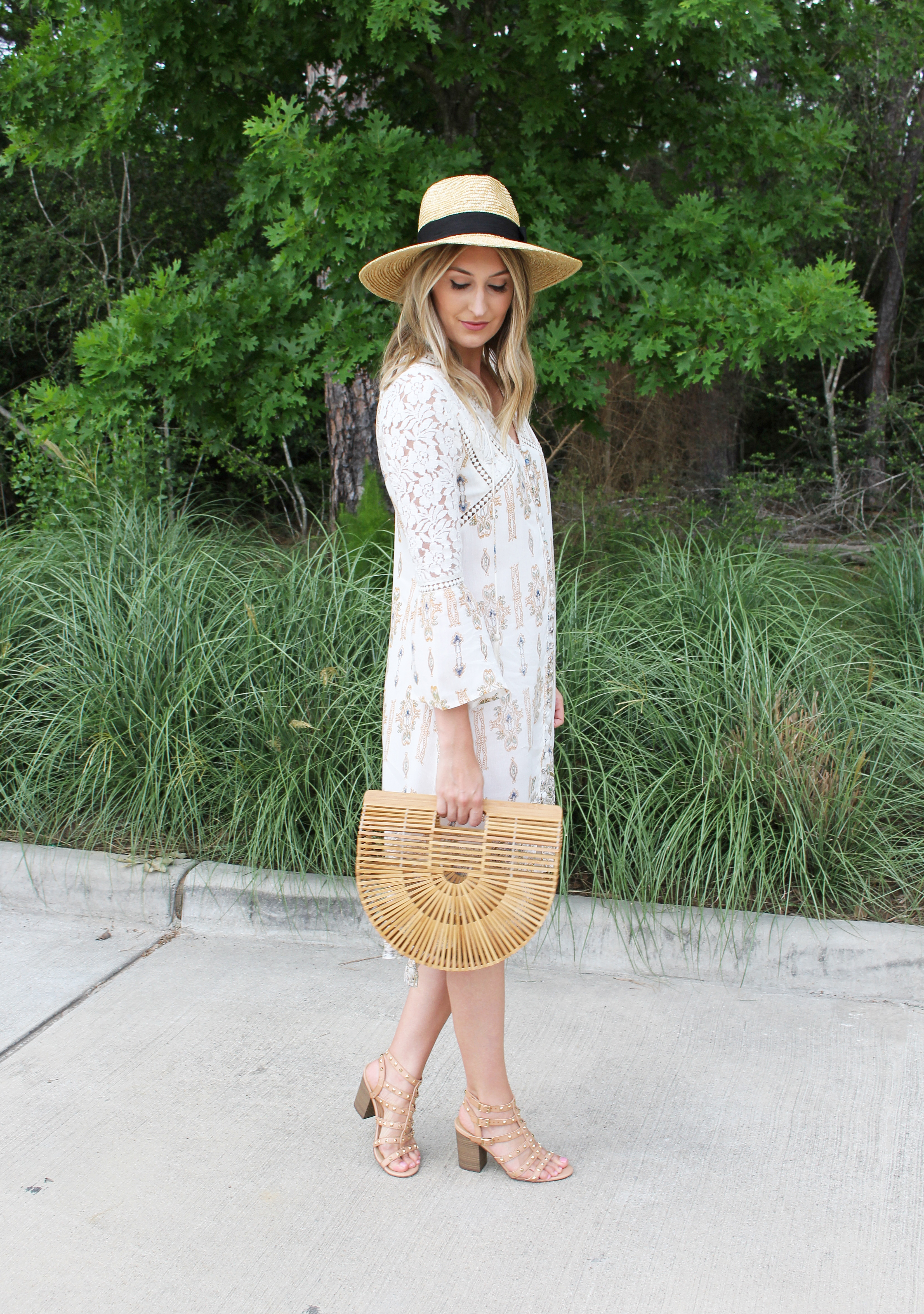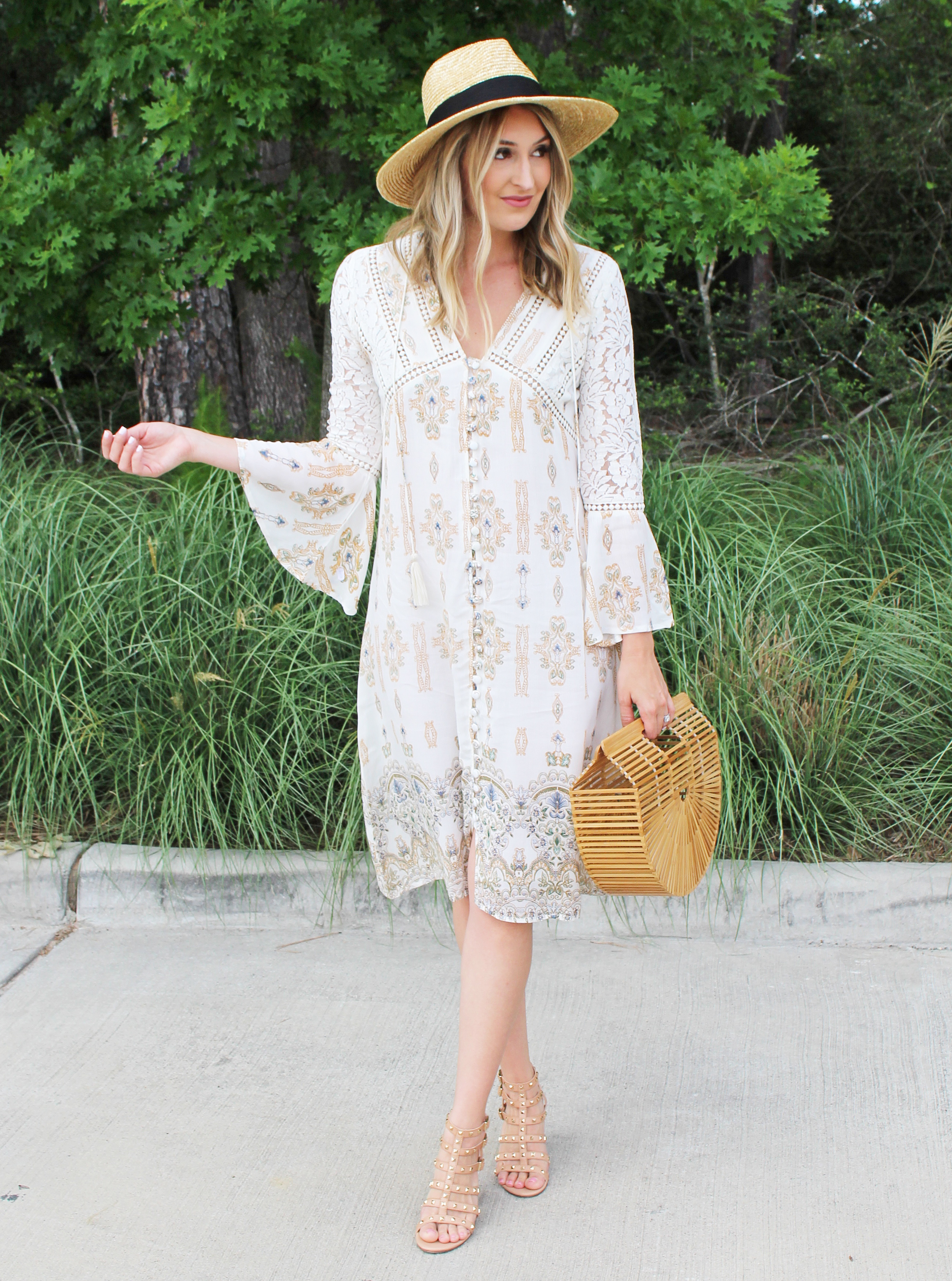 Frankie & Jules Dress / Straw Hat / Ark Bag / Studded Sandals