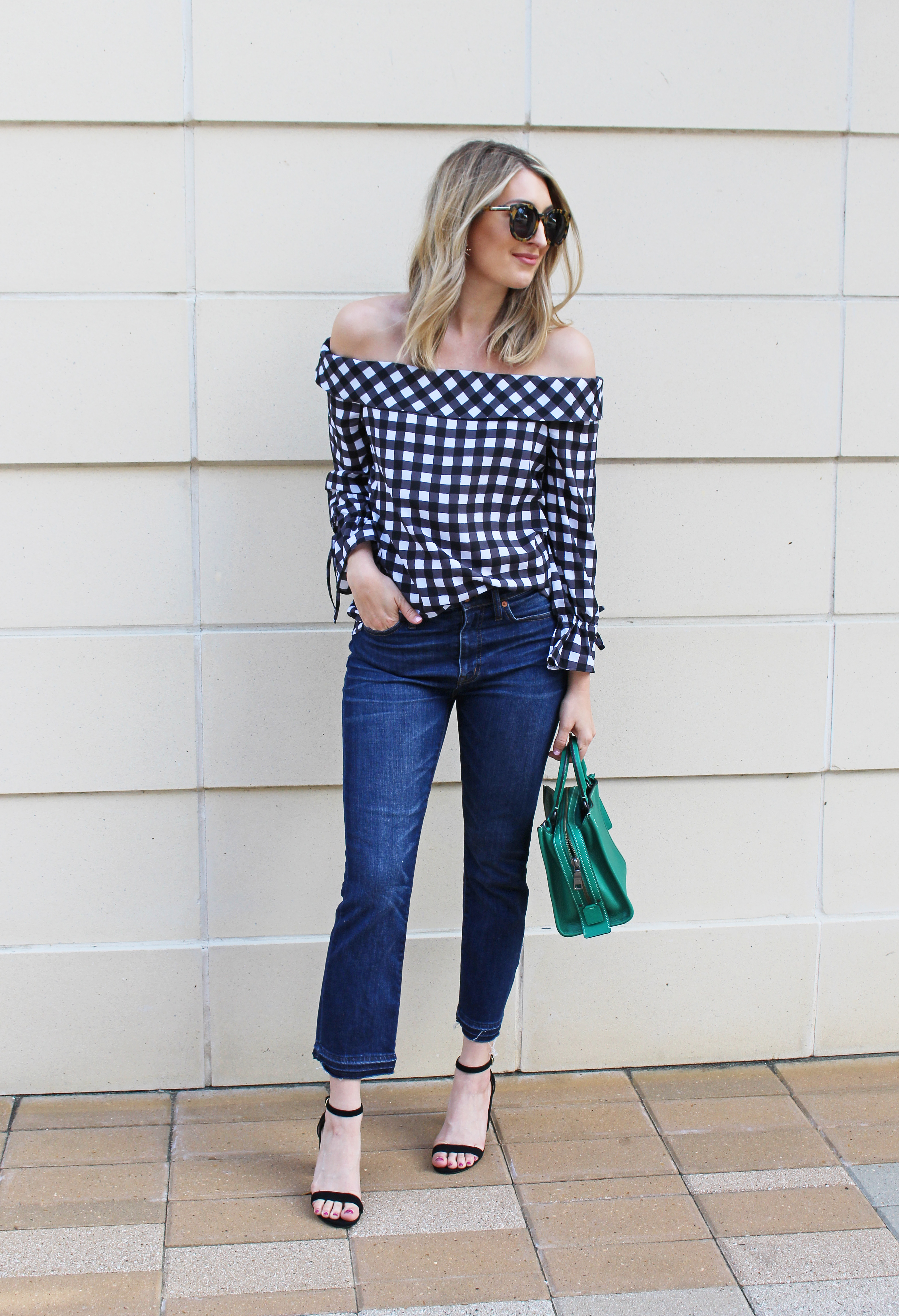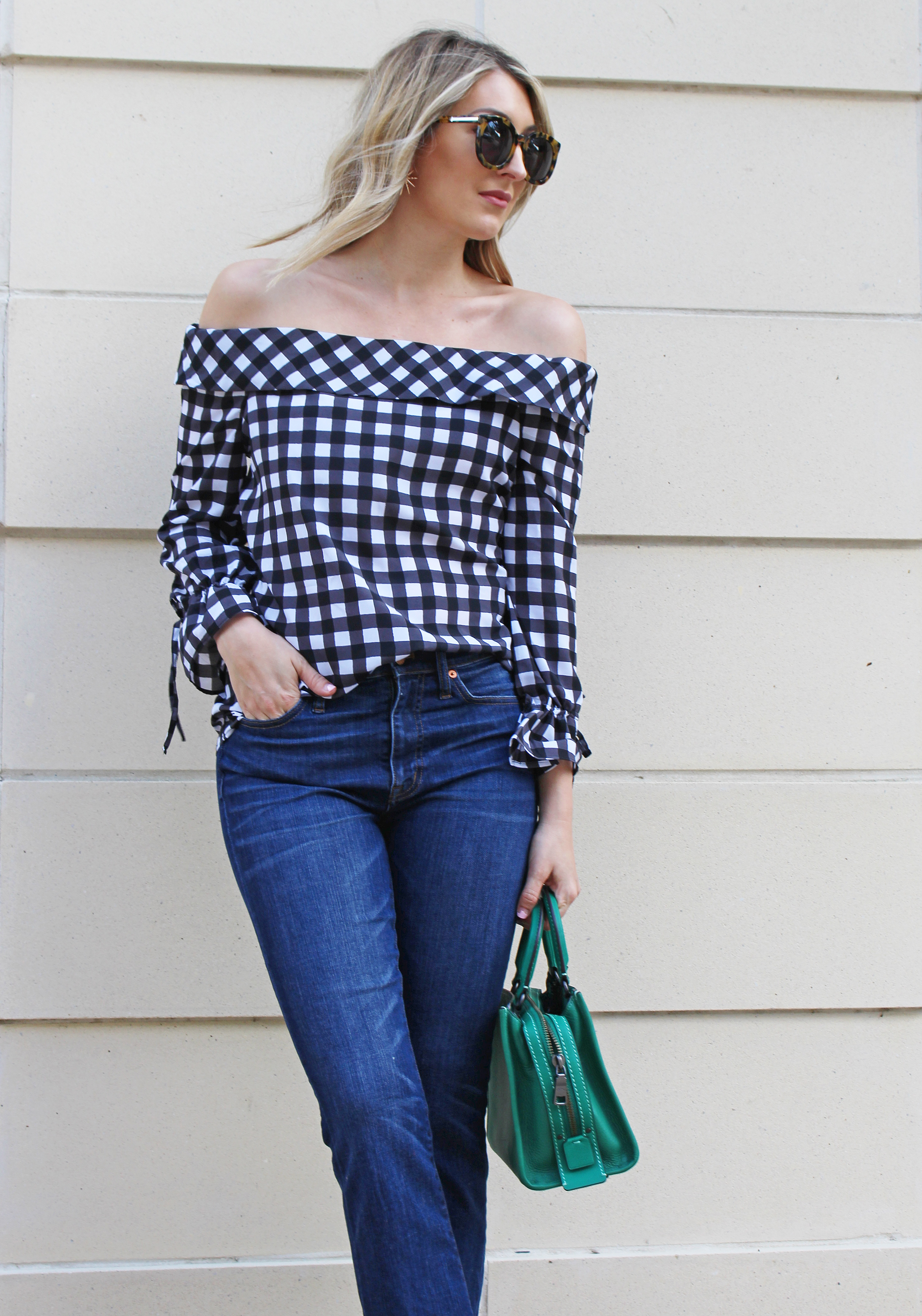 Y'all…today was the Mondayest Wednesday ever. I don't know if that's an actual thing…but it was today. I am so happy it's Wednesday, and we are that much closer to the weekend.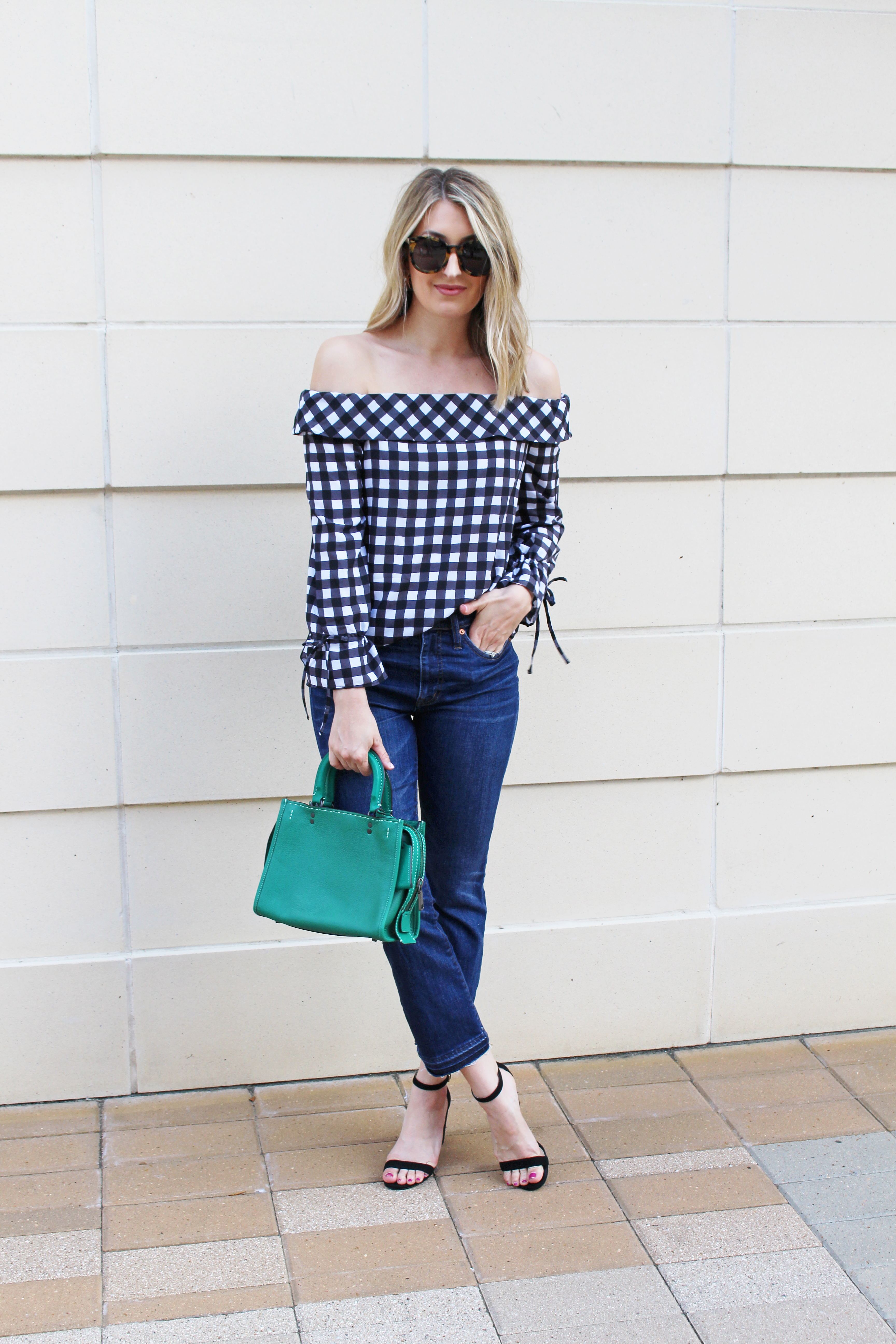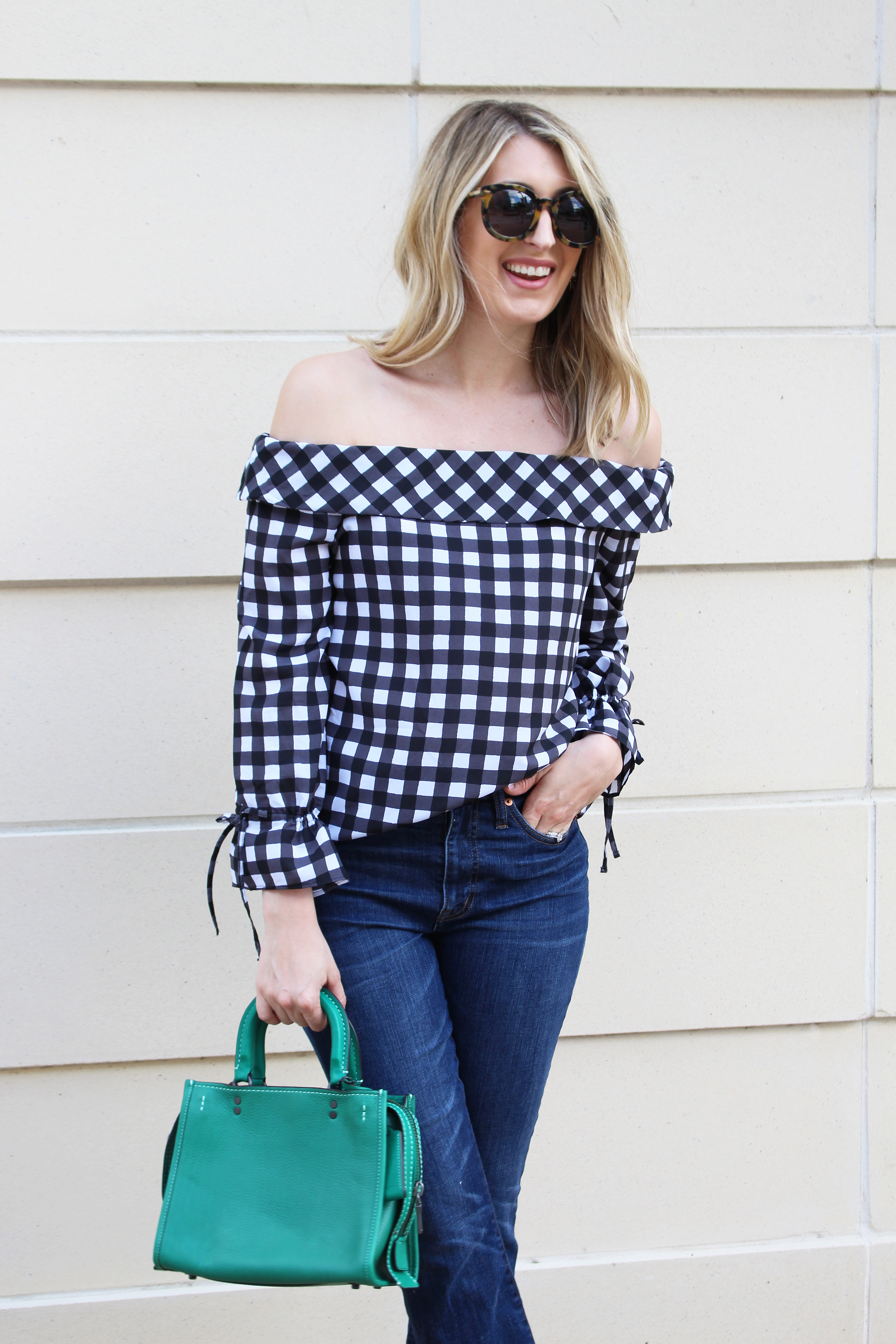 Okay, so these pictures turned out a little funny, but I so wanted to share this top with y'all before it sells out. My best friend, Barbara, takes a lot of my blog pictures for me, and during this shoot it was INSANELY windy. Like, my hair was going nuts, and the fold-over neckline on this shirt was kept flying up. So we moved into sort of an alley to shoot a few more photos, that turned out somewhat orange for whatever reason. I am still learning all the tricks and techniques to photo editing…so bear with me!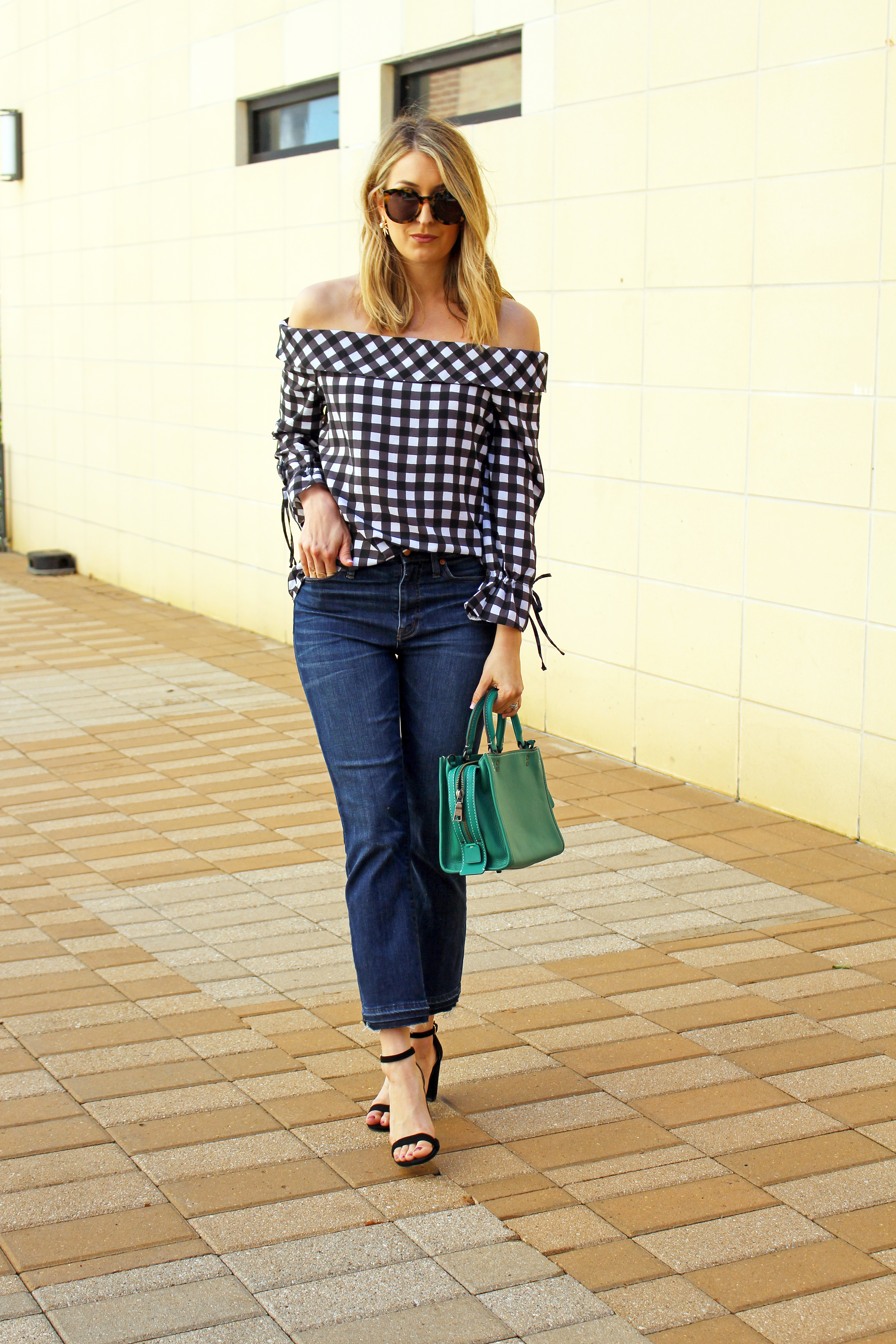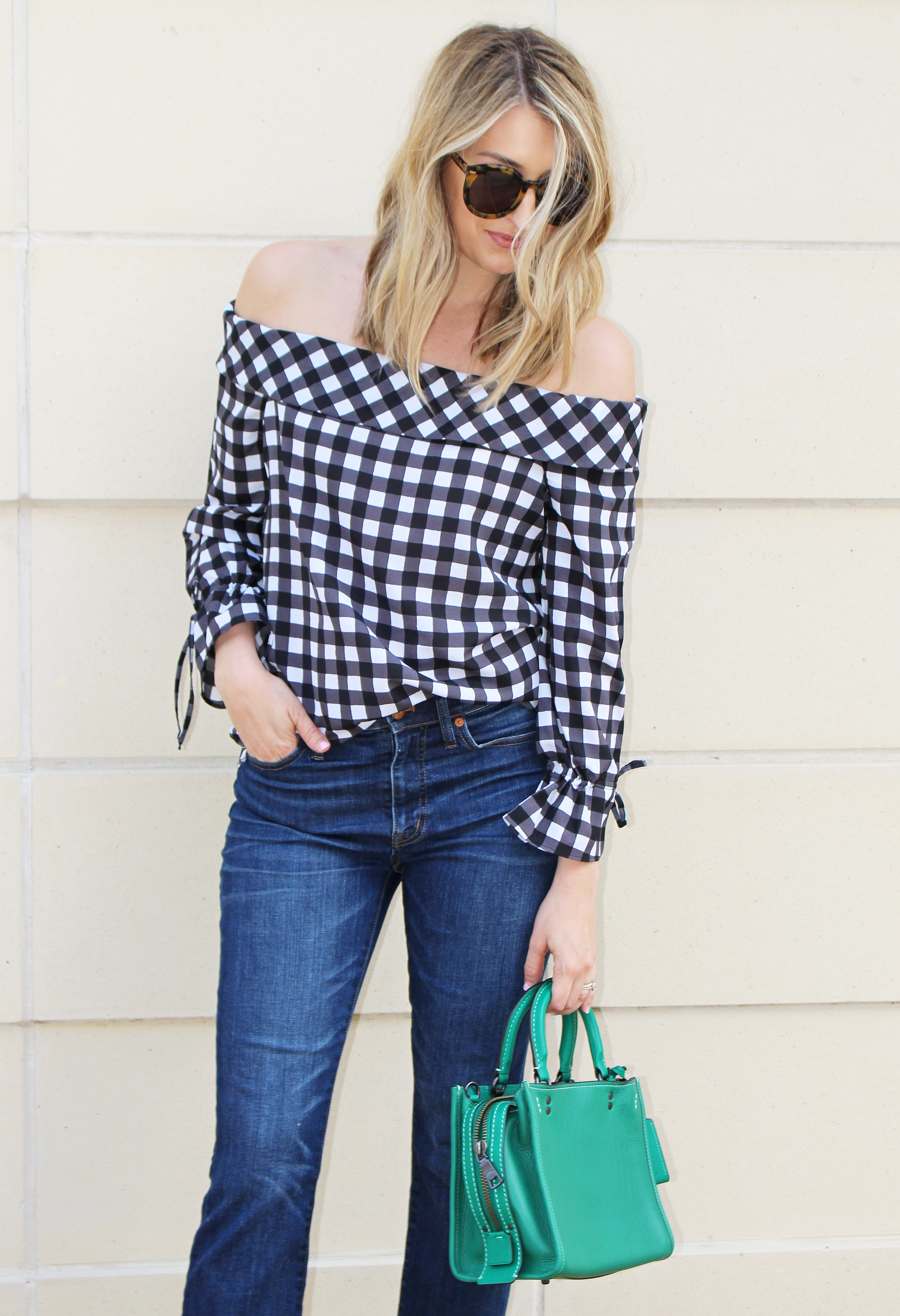 Anyway, about this outfit…anyone else super into gingham right now? I keep seeing it pop up all over the blogger world. It just screams spring to me. I love this top in particular because it sort of gives gingham an updated vibe with the super on trend off the shoulder neckline. Plus, it's nice and lightweight, so it's perfect for Houston.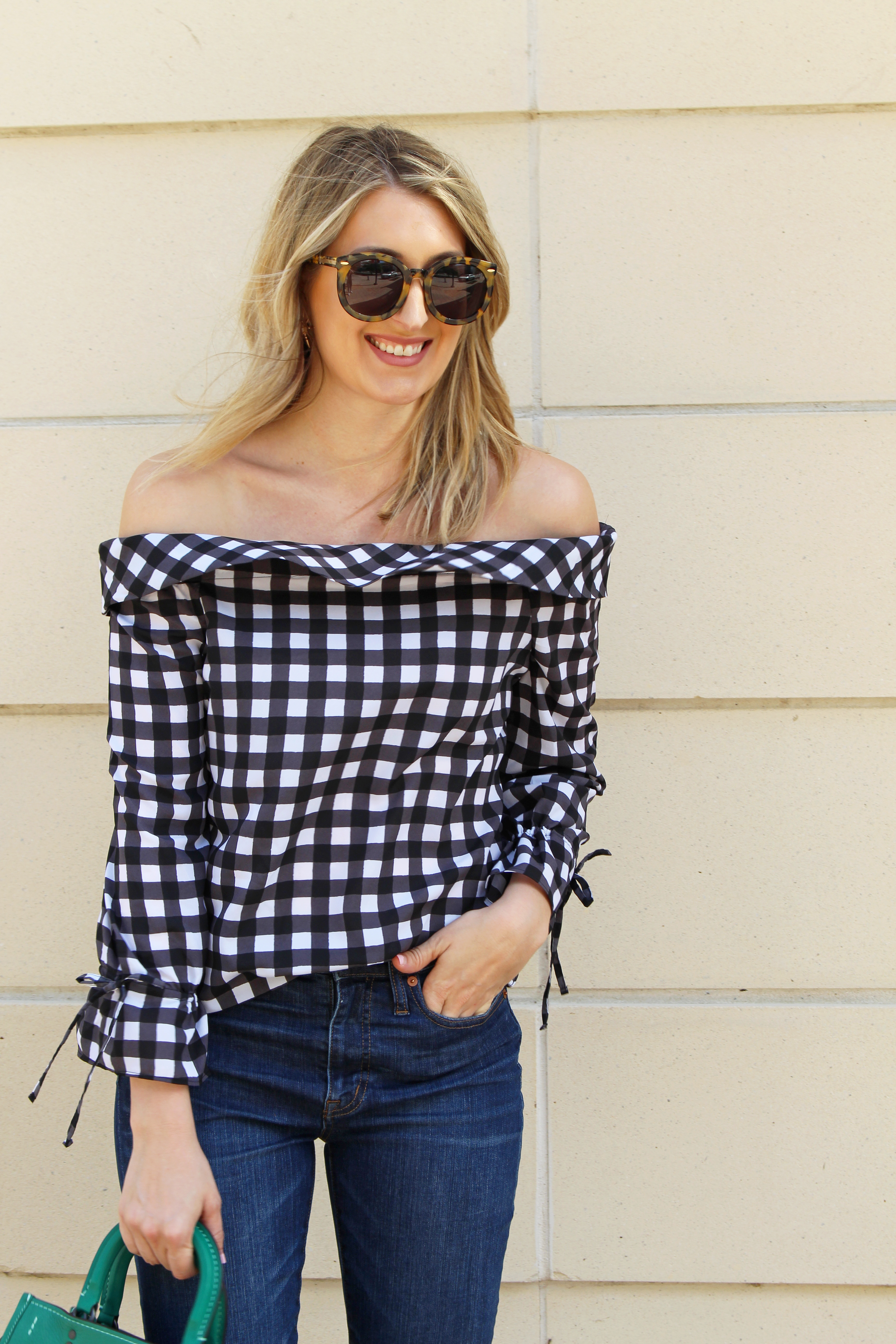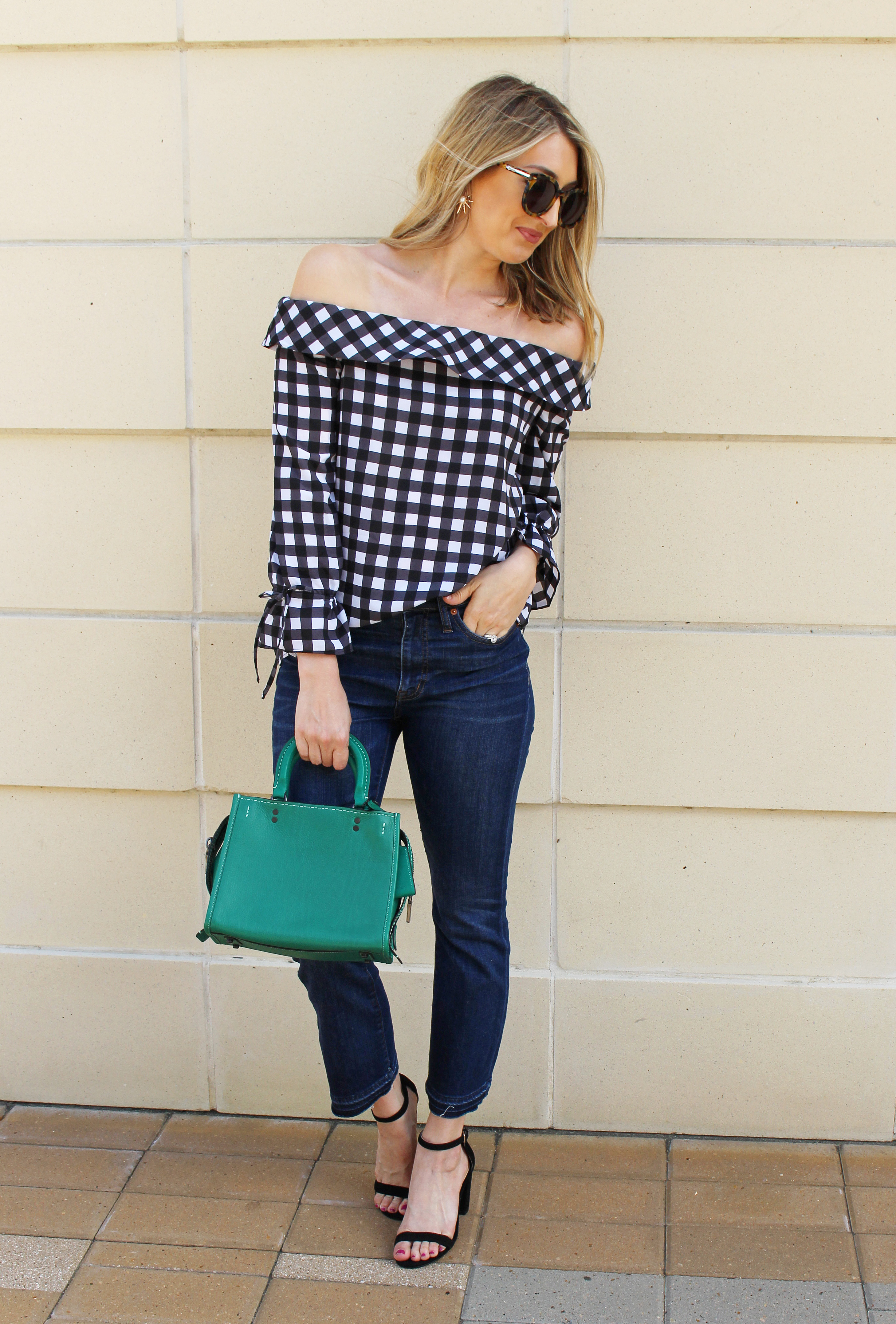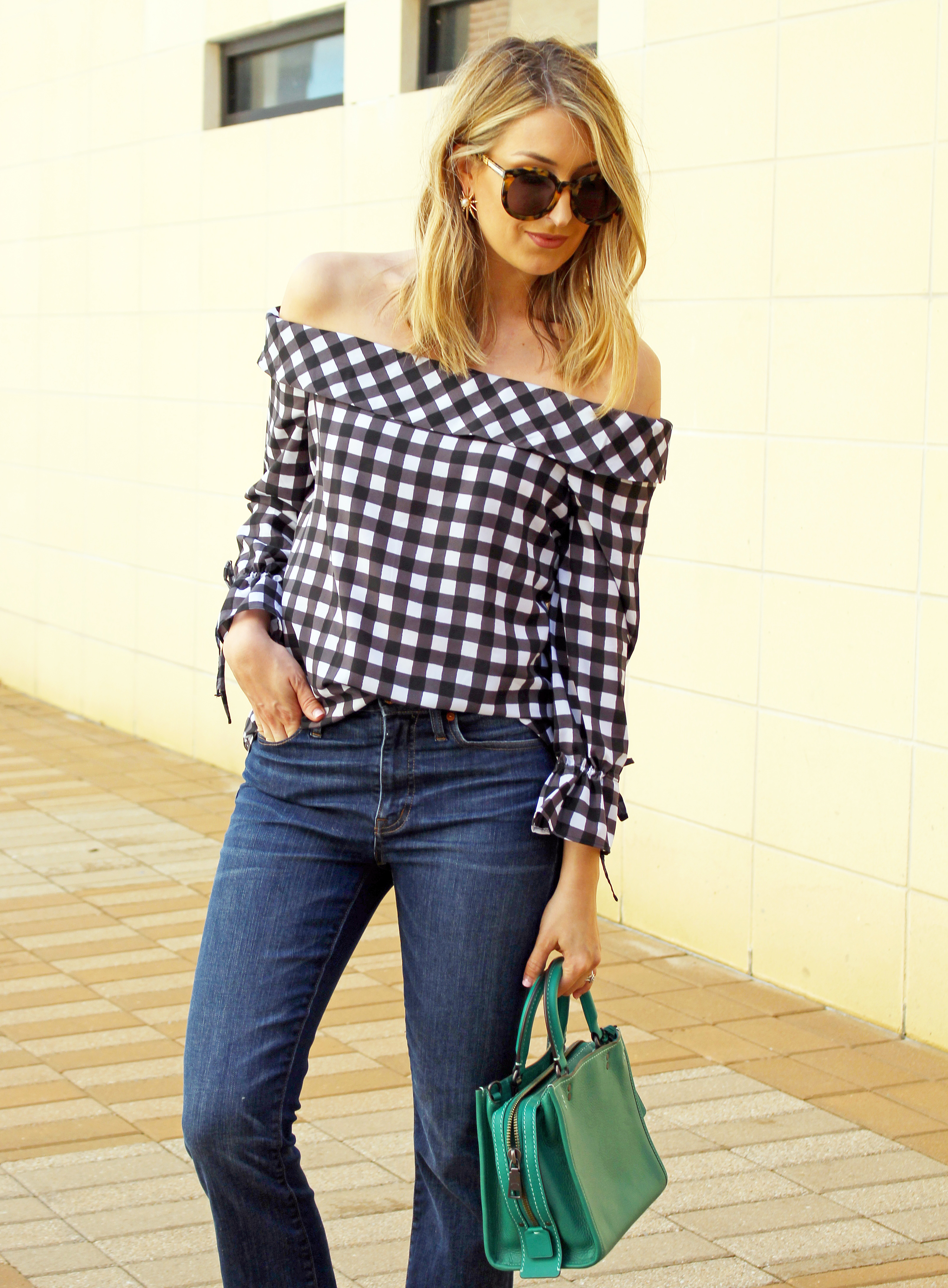 I wanted to pair this top with my cropped jeans because I feel like it gave it sort of a chic, retro vibe. To be honest with you, I feel like I'm still sort of figuring out how to wear cropped jeans and not look frumpy. It's one of those things where when I look in the mirror I love the way they look, but when I see the photos I feel like they don't look quite the same. I feel like for me they look best with any kid of slide or mule, or a shoe with a block heel. I finished off my look with some rose gold statement earrings, and a pop of color with a bright green bag!
xo, Loren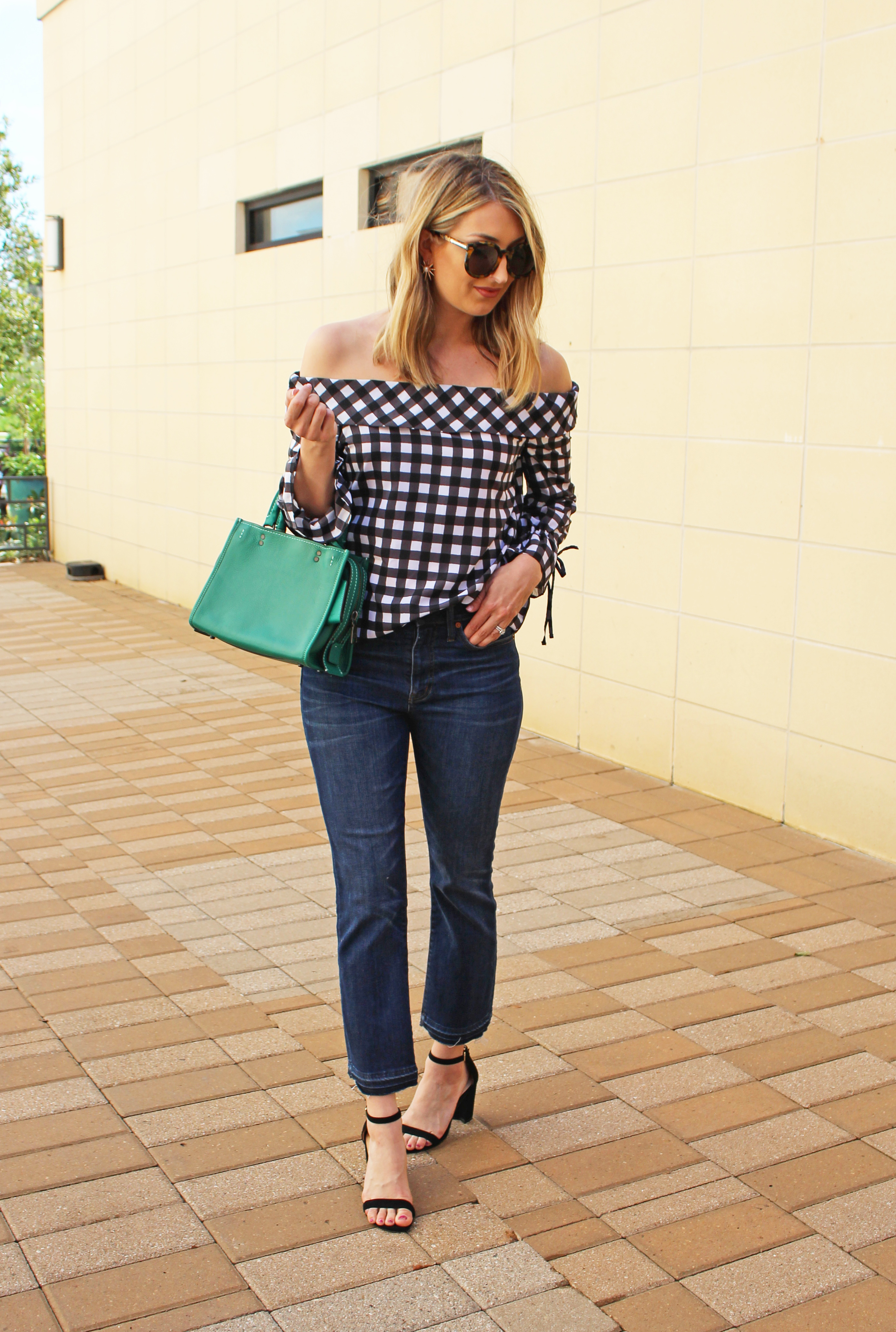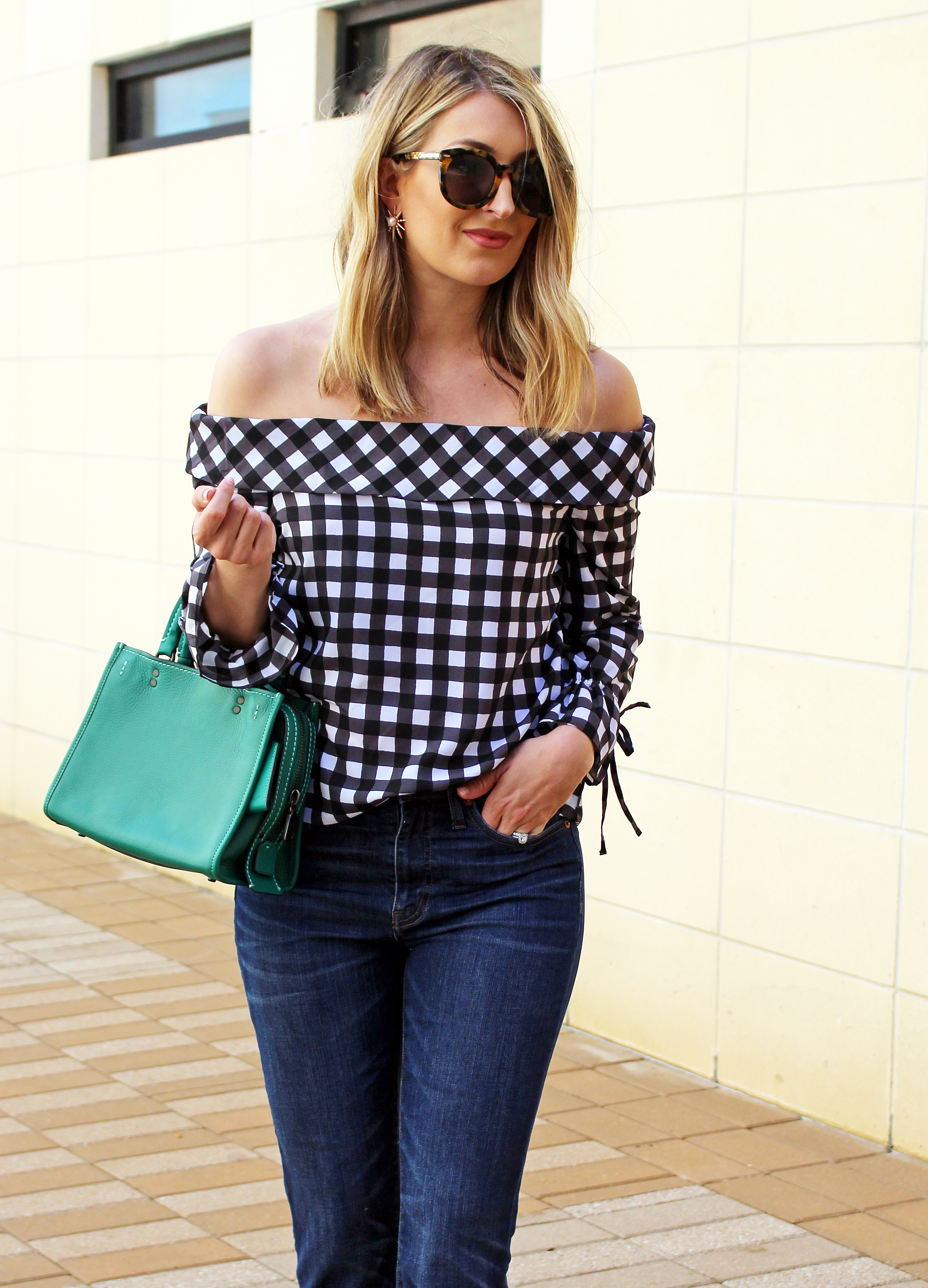 Top: Banana Republic / Jeans: Madewell / Shoes: Jessica Simpson / Bag: Coach (old, similar here and here) / Earrings: Kendra Scott (old, similar here and here) / Sunnies: Karen Walker