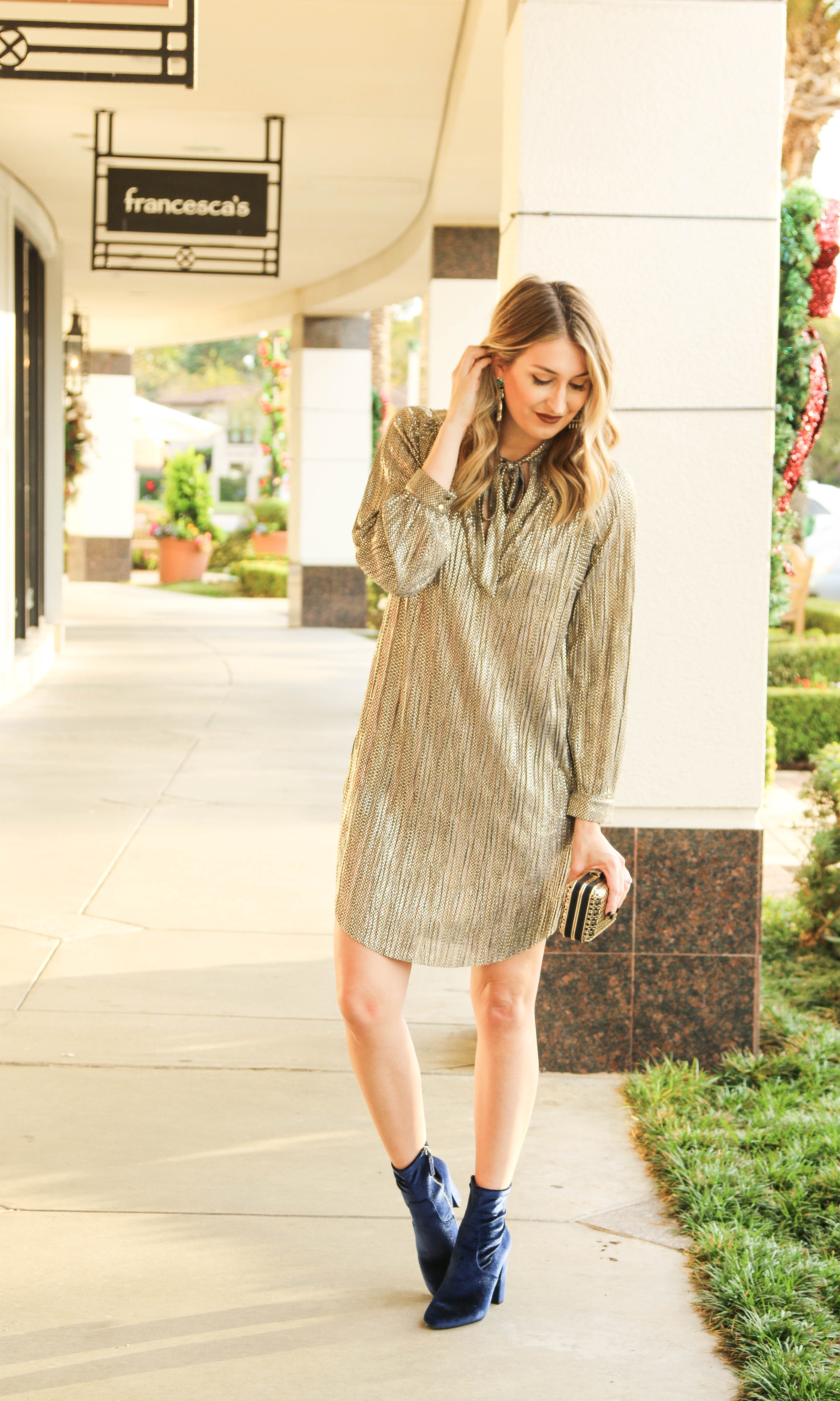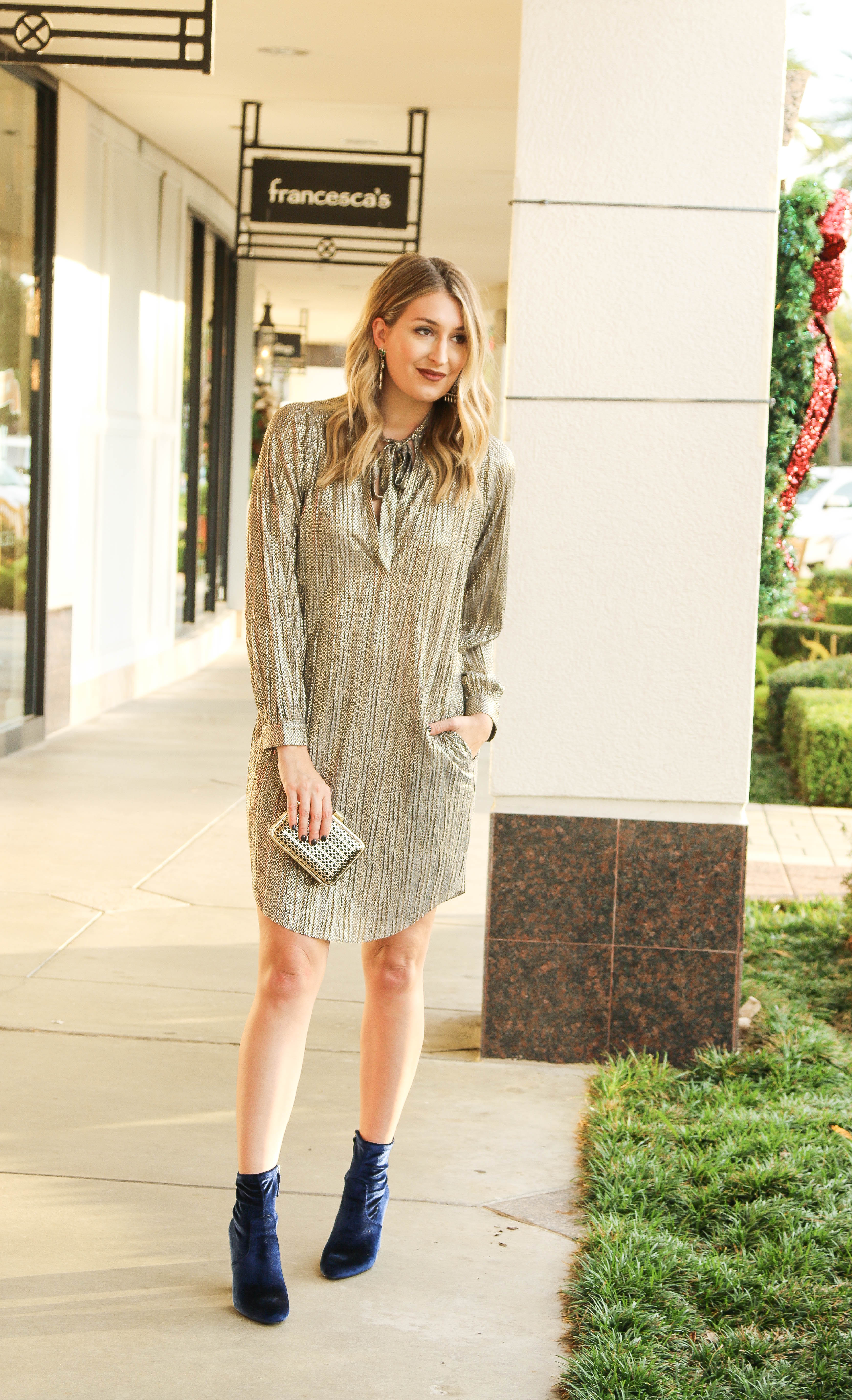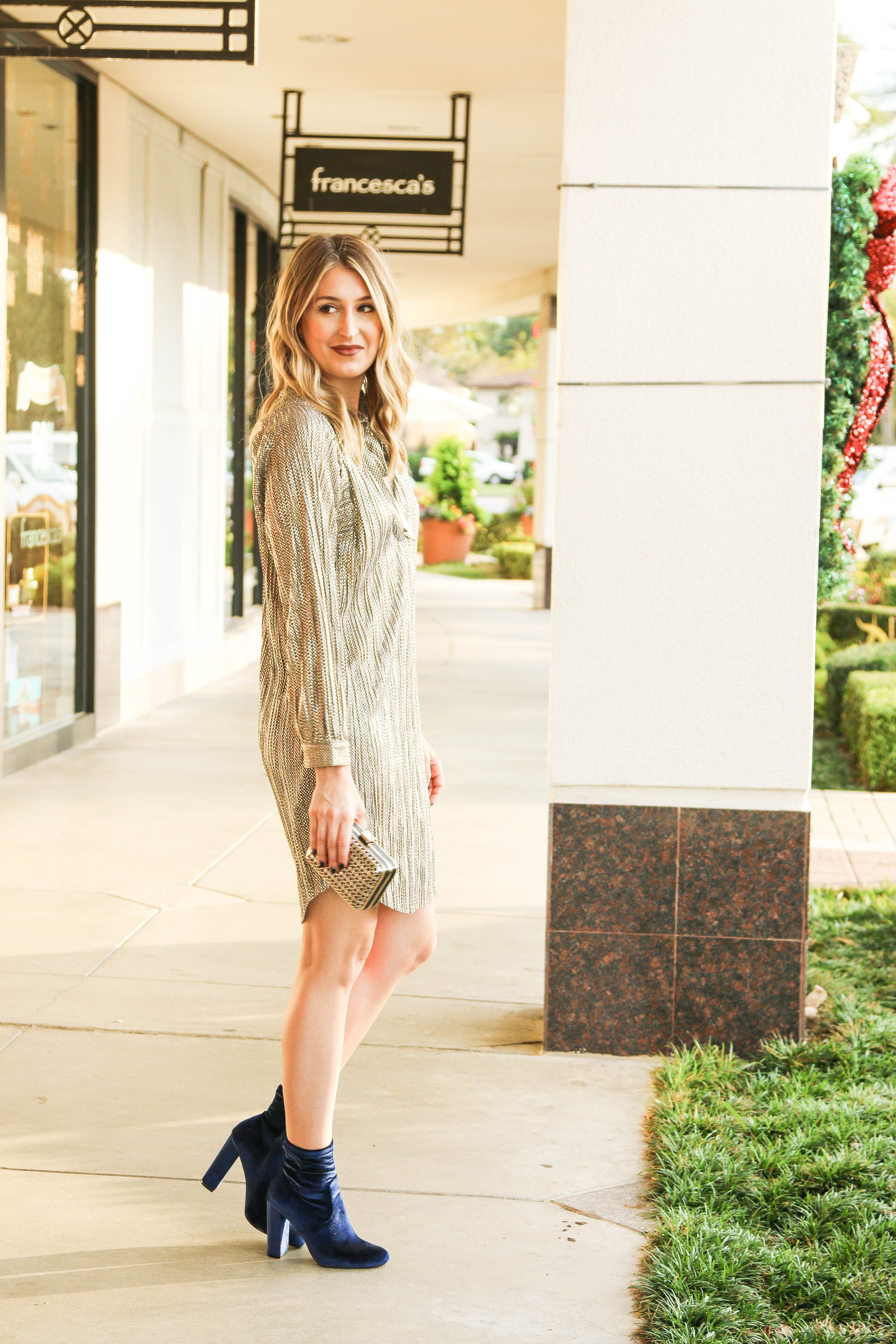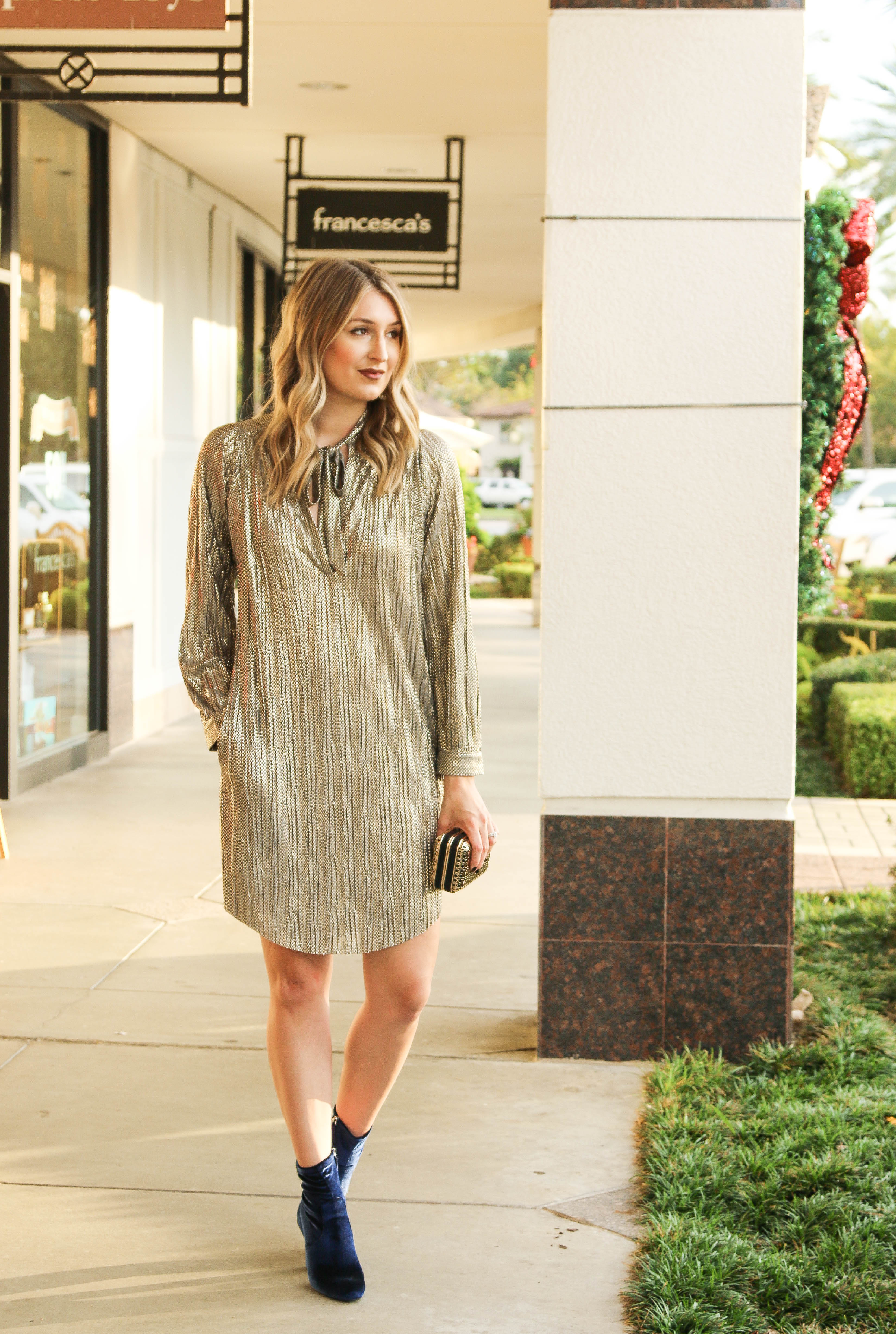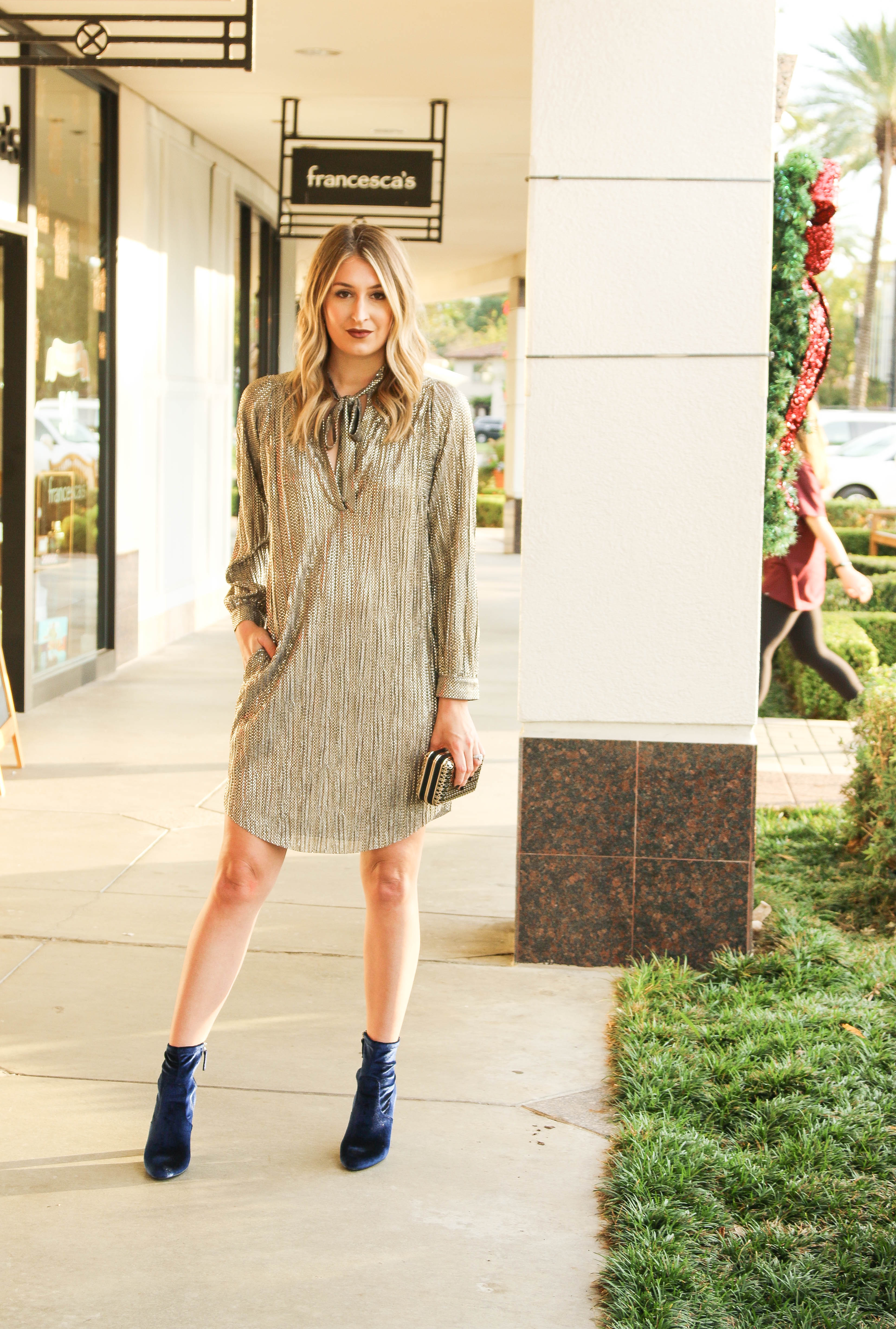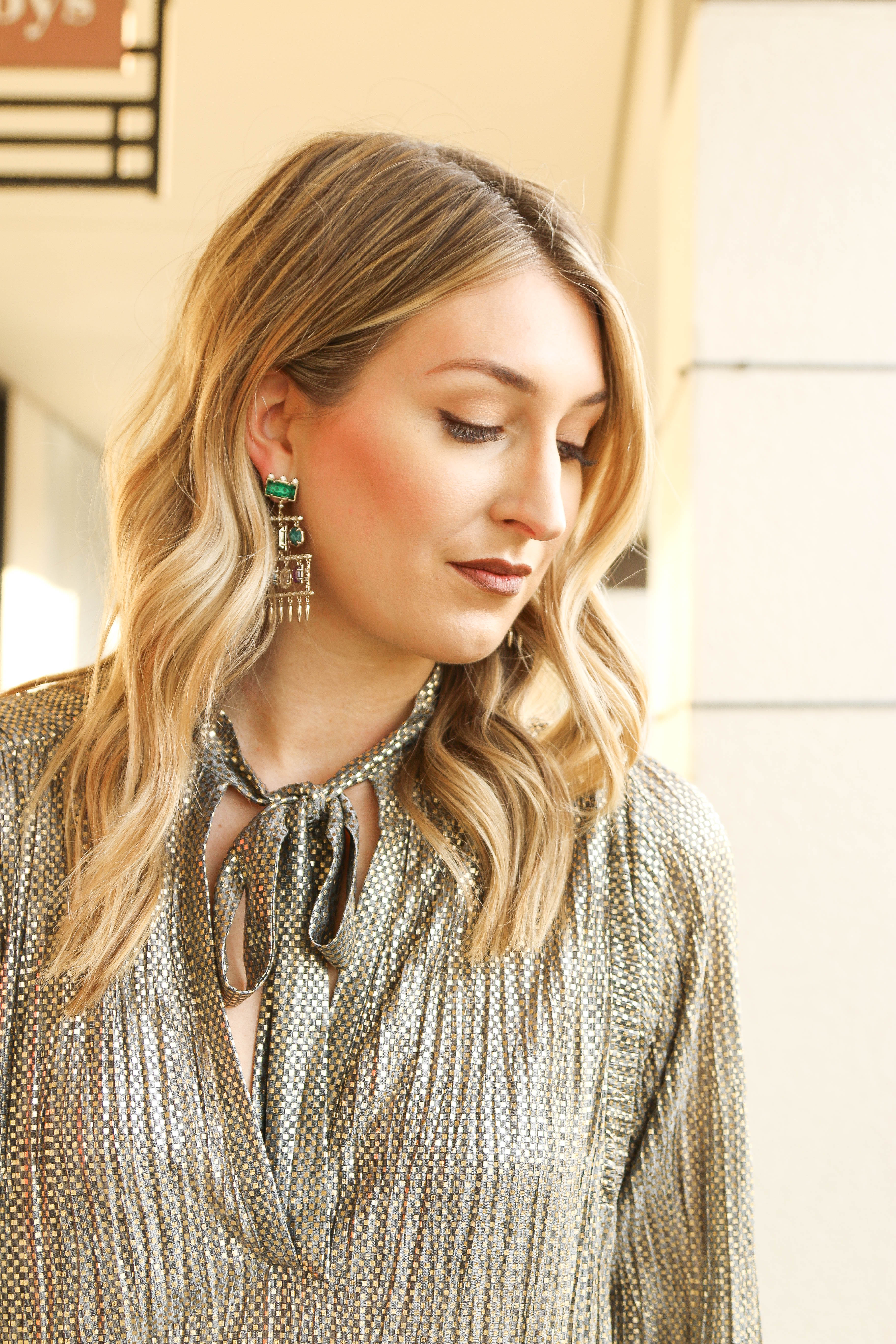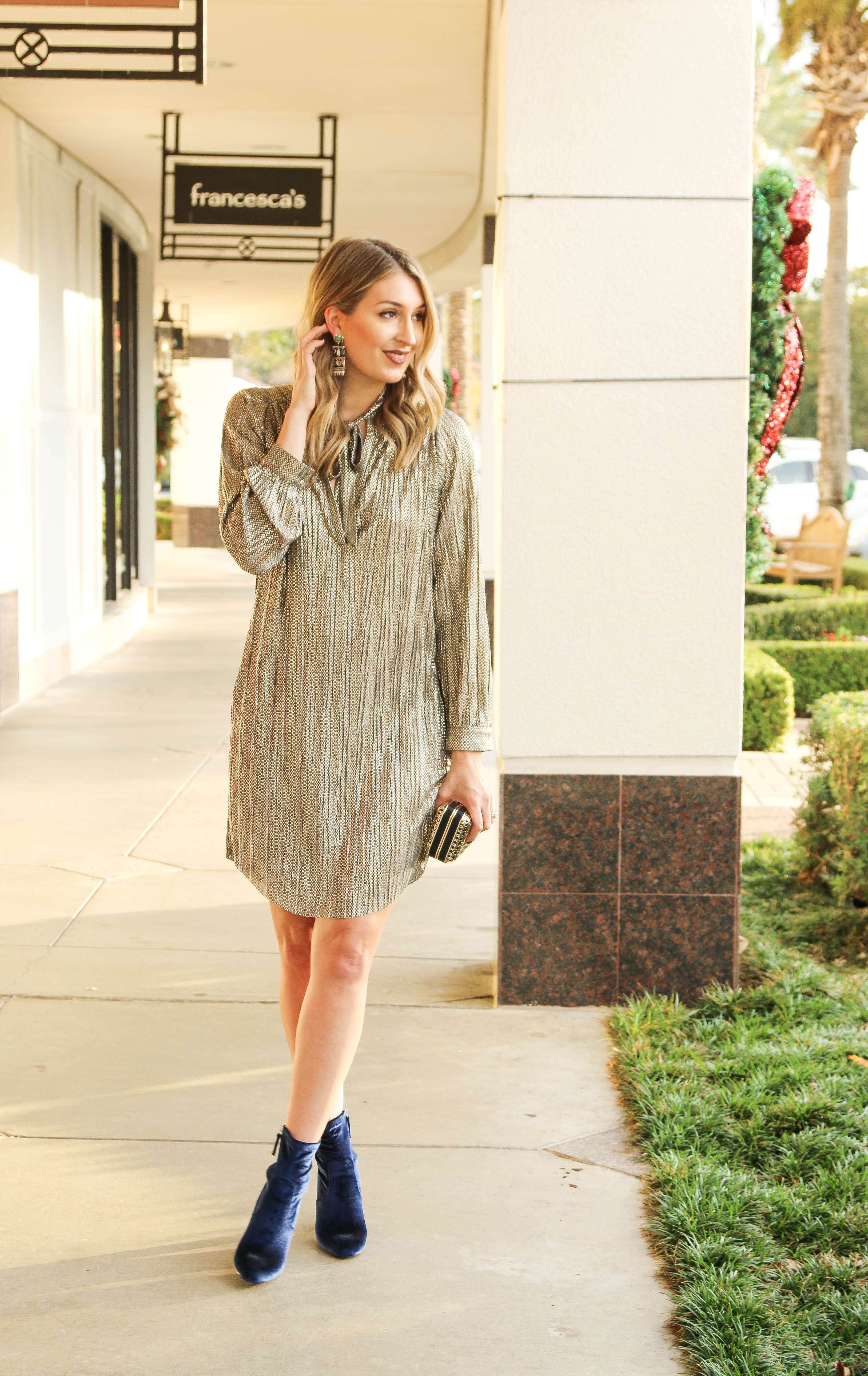 dress / similar booties / earrings 
Can y'all believe Christmas is in less than a week?! I feel like we spend so much time prepping for it and then all of a sudden it's here and we still aren't ready! I finished up most of the Christmas shopping I had left to do yesterday, but I still have a couple more things I need to pick up.
Does anyone else automatically start thinking of sparkly and shiny outfits for the holidays? I know I do. I love a good sequined top or metallic dress, but since it's kind of extra to wear them year round, I try to squeeze in as many as I can during the holidays. I originally bought this gold dress to wear for Christmas Eve, but of course changed my mind (like 4 times). But it's also a perfect look for New Year's Eve or any holiday party! I'm pretty sure this dress is almost completely sold out, but I've linked a TON of fun metallic and sequined pieces for y'all at the bottom of this post!
Another fun way to do the metallic look for the holidays is with some fun pants! This pair is one of my favorites. I actually tried these on, they just didn't have the size I needed. But they are so fun and would look so cute with a cami and leather jacket or a blazer, or even dressed down with a cute tee. I also came across a similar, cropped version for under $50 here.
As much as I love all the fun metallic and sequined dresses, not every holiday party is that fancy. Sometimes you can totally get away with (and be more comfortable in) a fun top with a good pair of jeans. This pink sequined top is my absolute favorite of the bunch. I tried this on and immediately fell in love with it, I just didn't buy it because I didn't have a reason to wear it, but it's gorgeous! I also love the idea of just a simple metallic tee, like this one or a sparkly sweatshirt (LOVE this one) with some skinny jeans and heels.
Be sure to check out the rest of my sparkly and shiny holiday picks at the bottom of this post! I'm currently headed to the DMV to renew my driver's license (insert major eye roll here), so let's hope I don't completely lose my mind waiting in that mess!
xo, Loren
Photos by The McRaes Photography