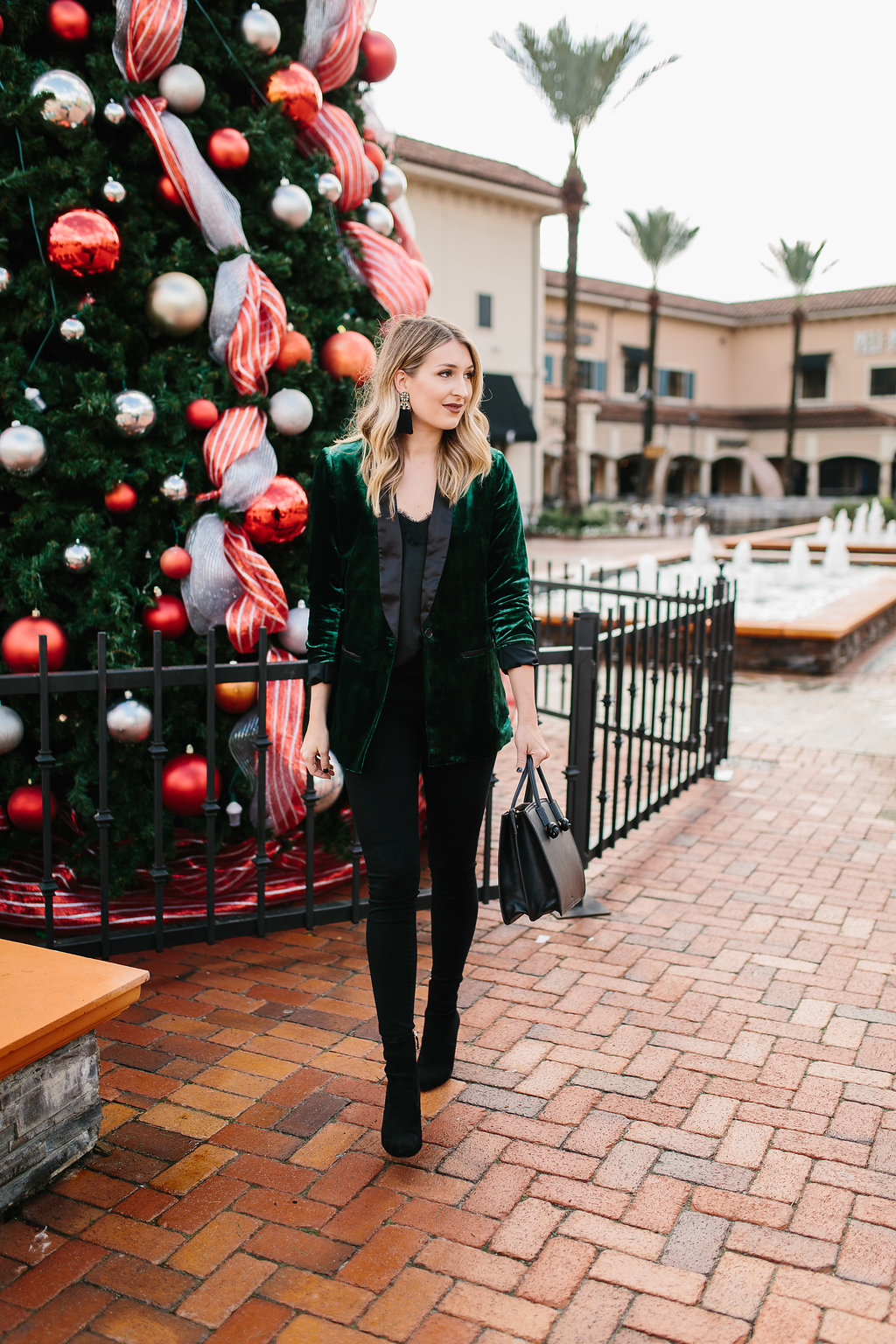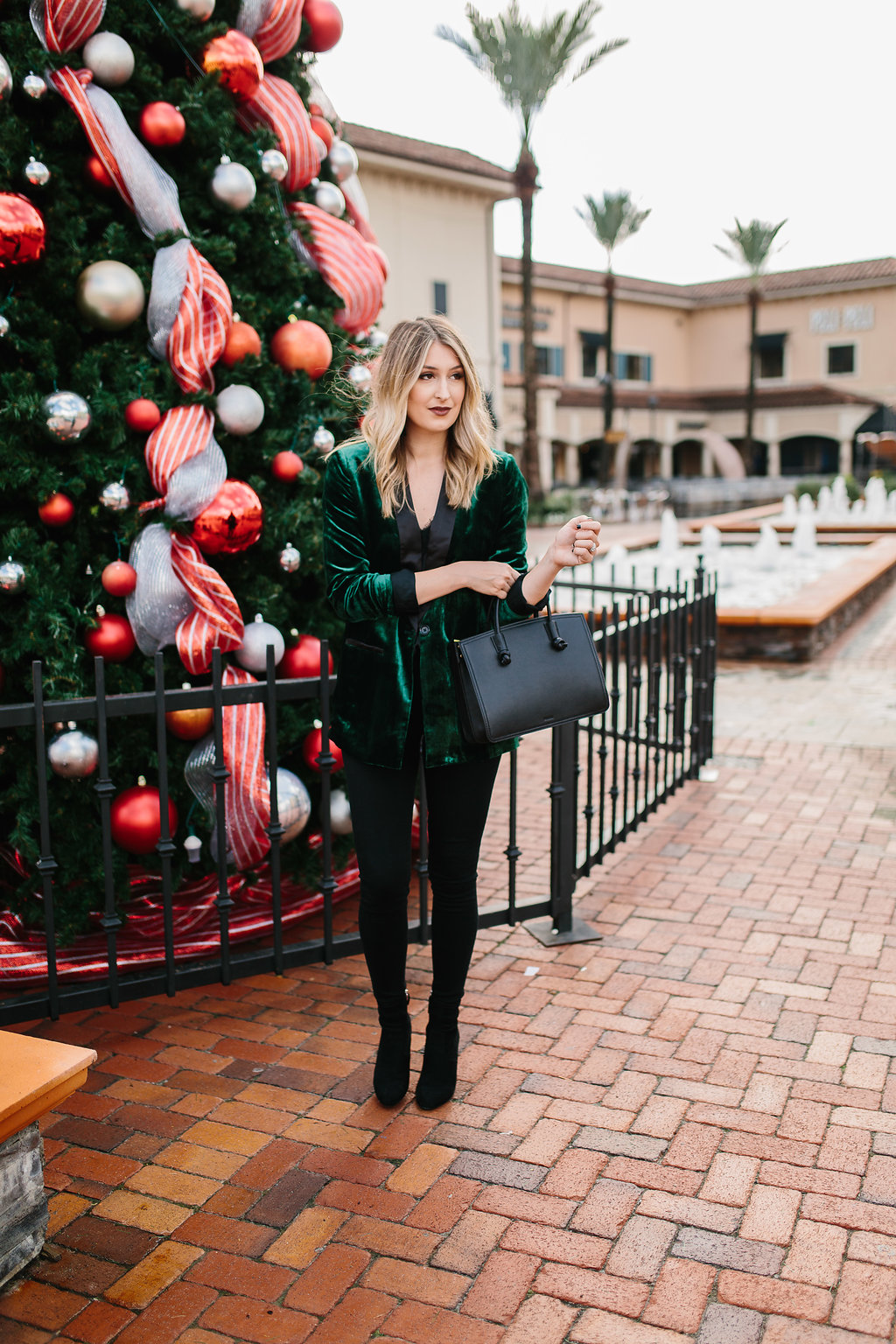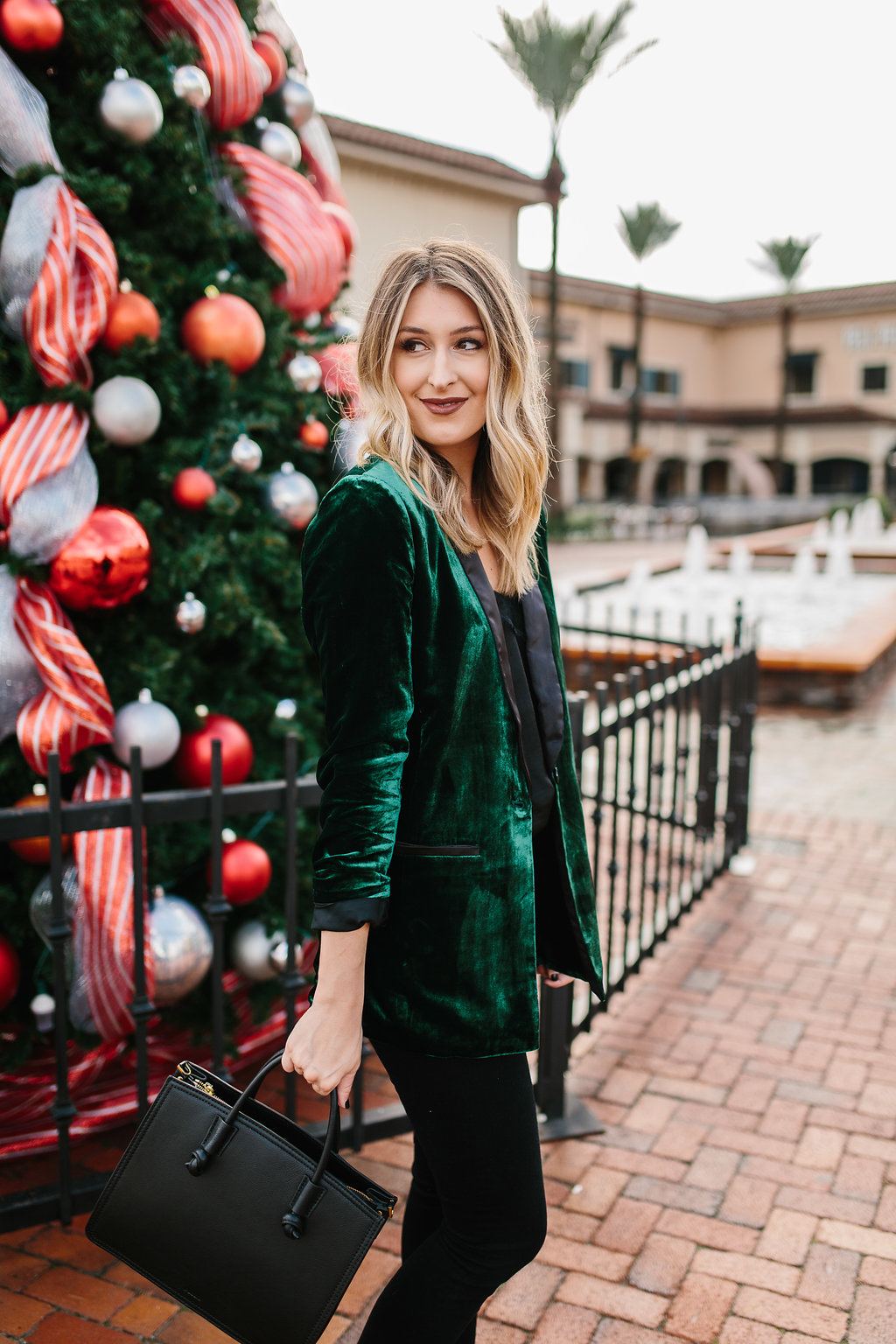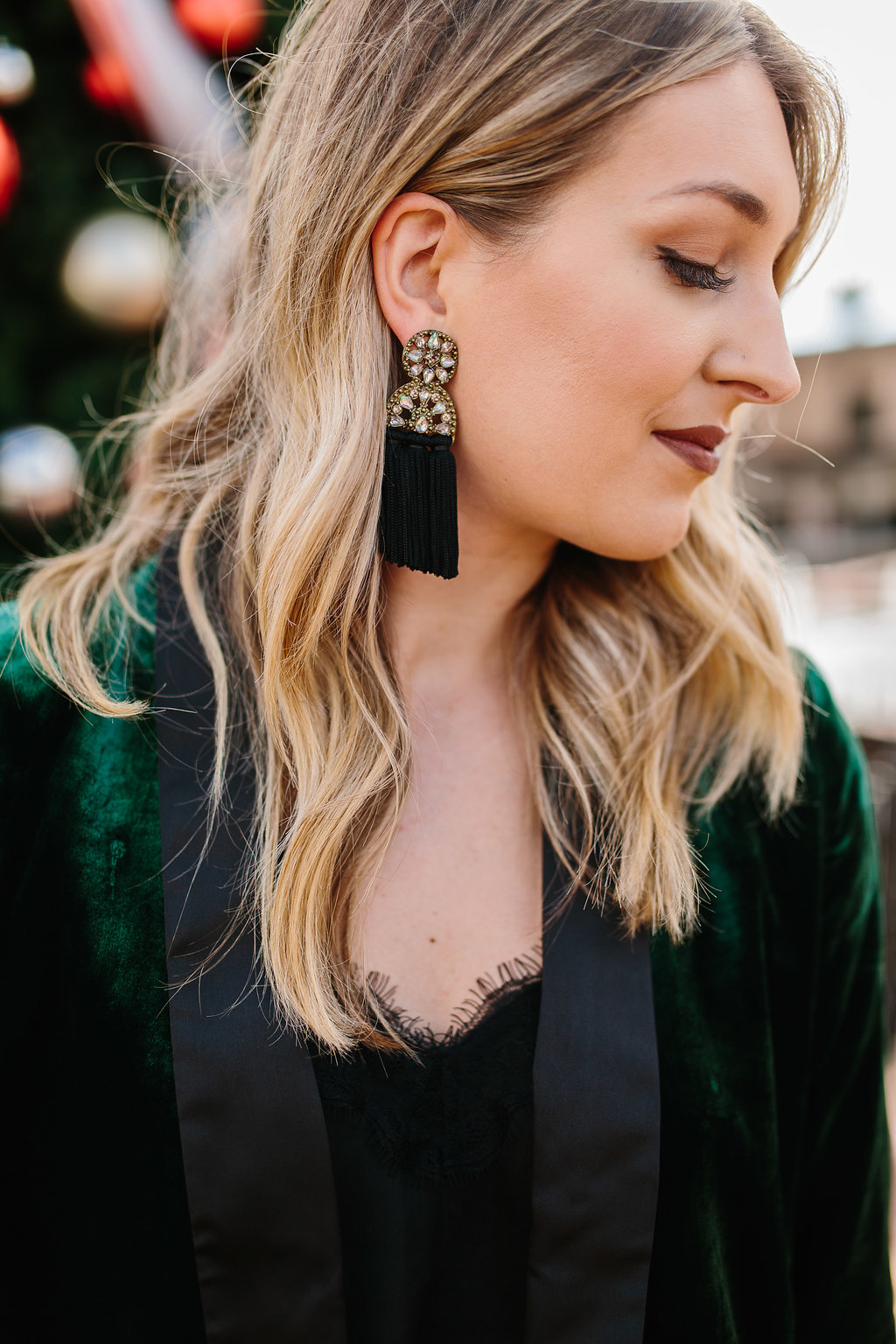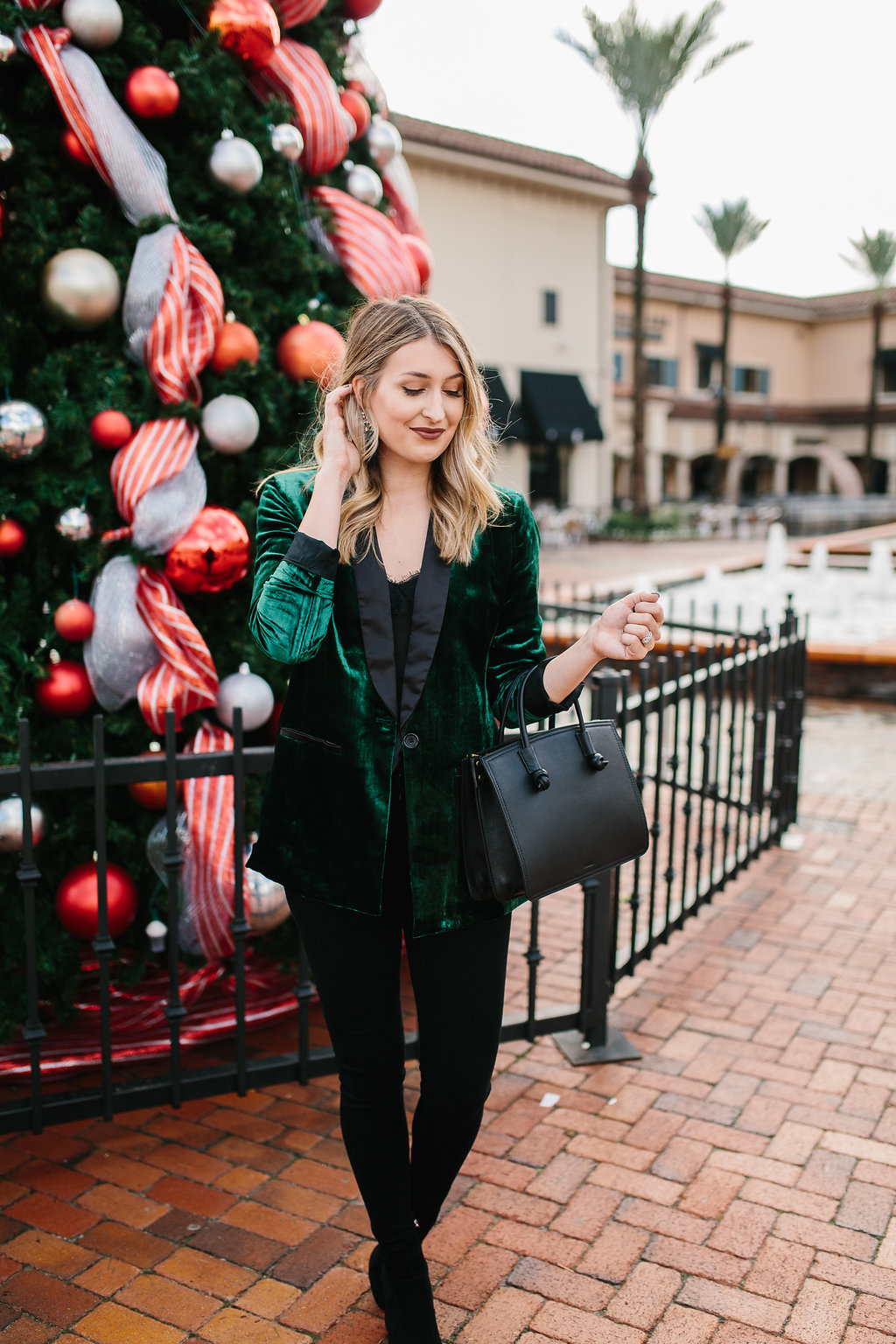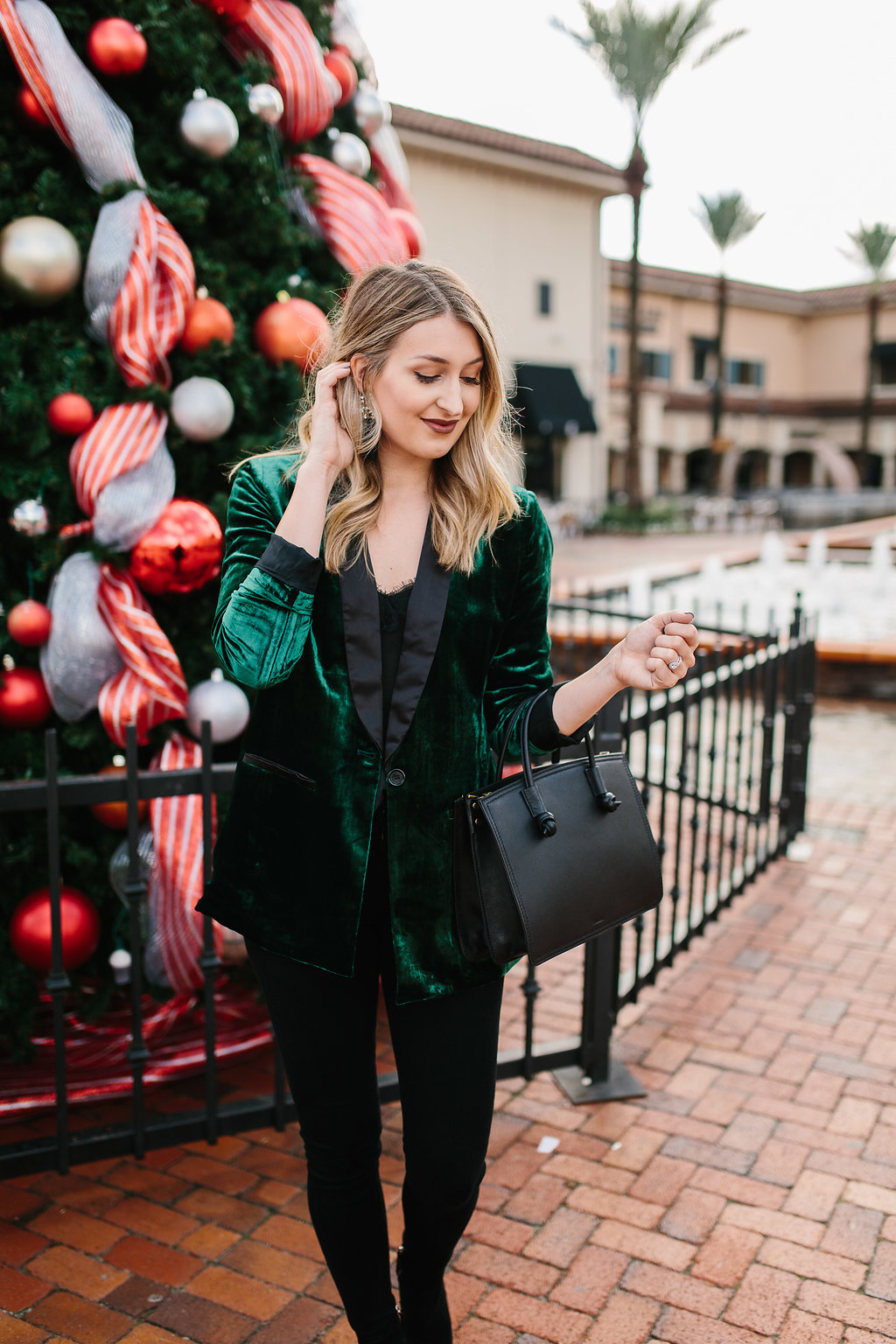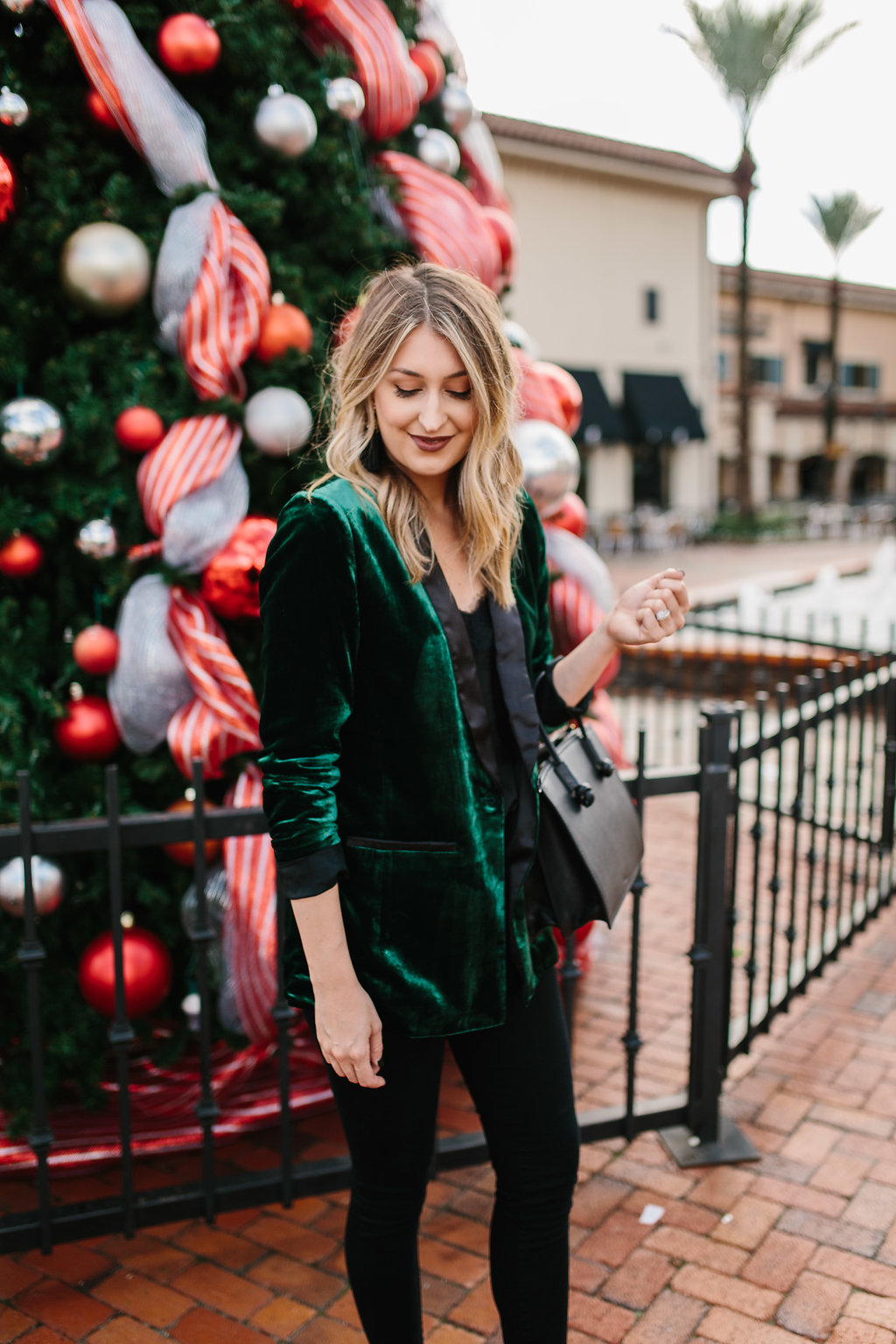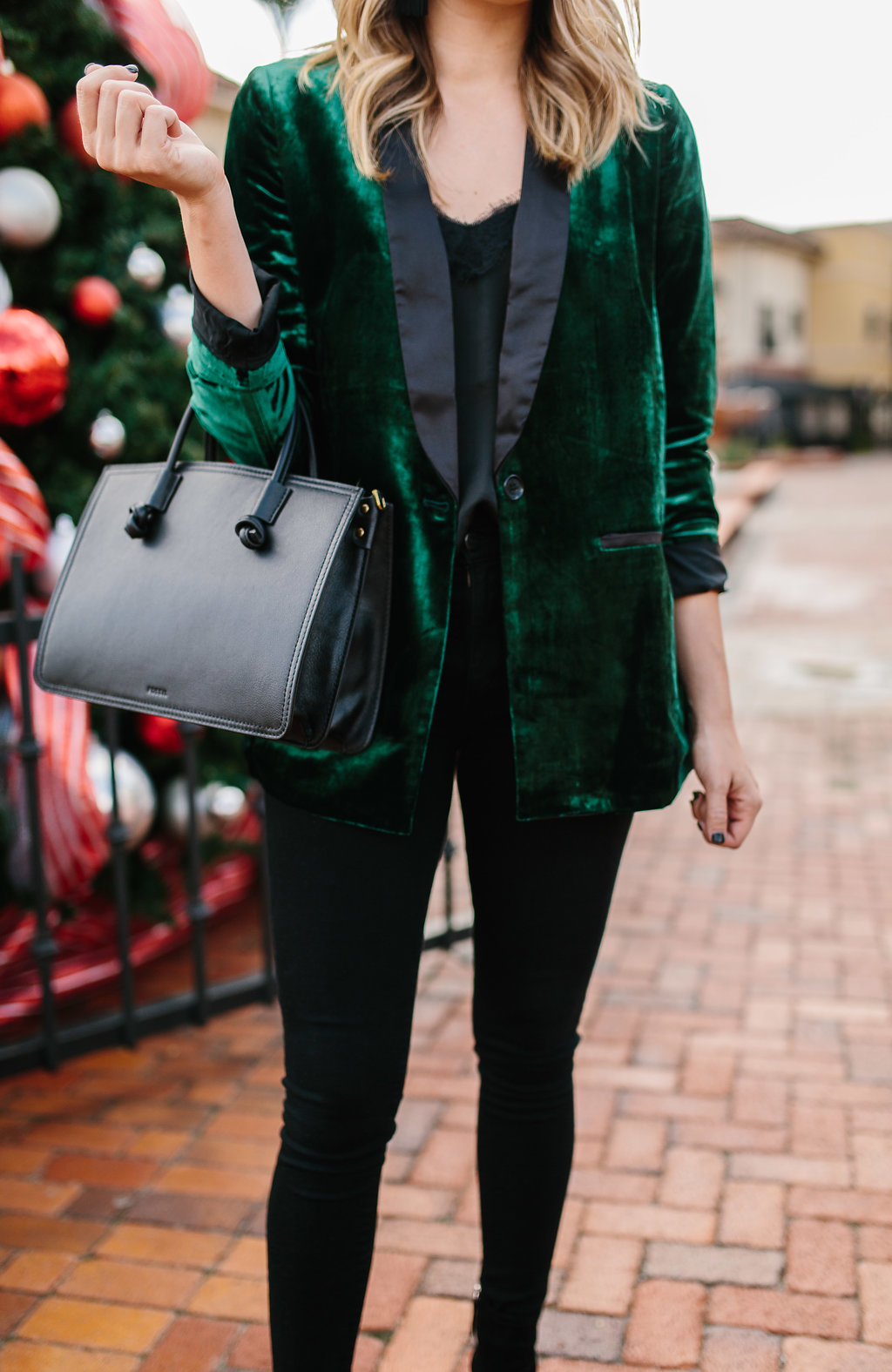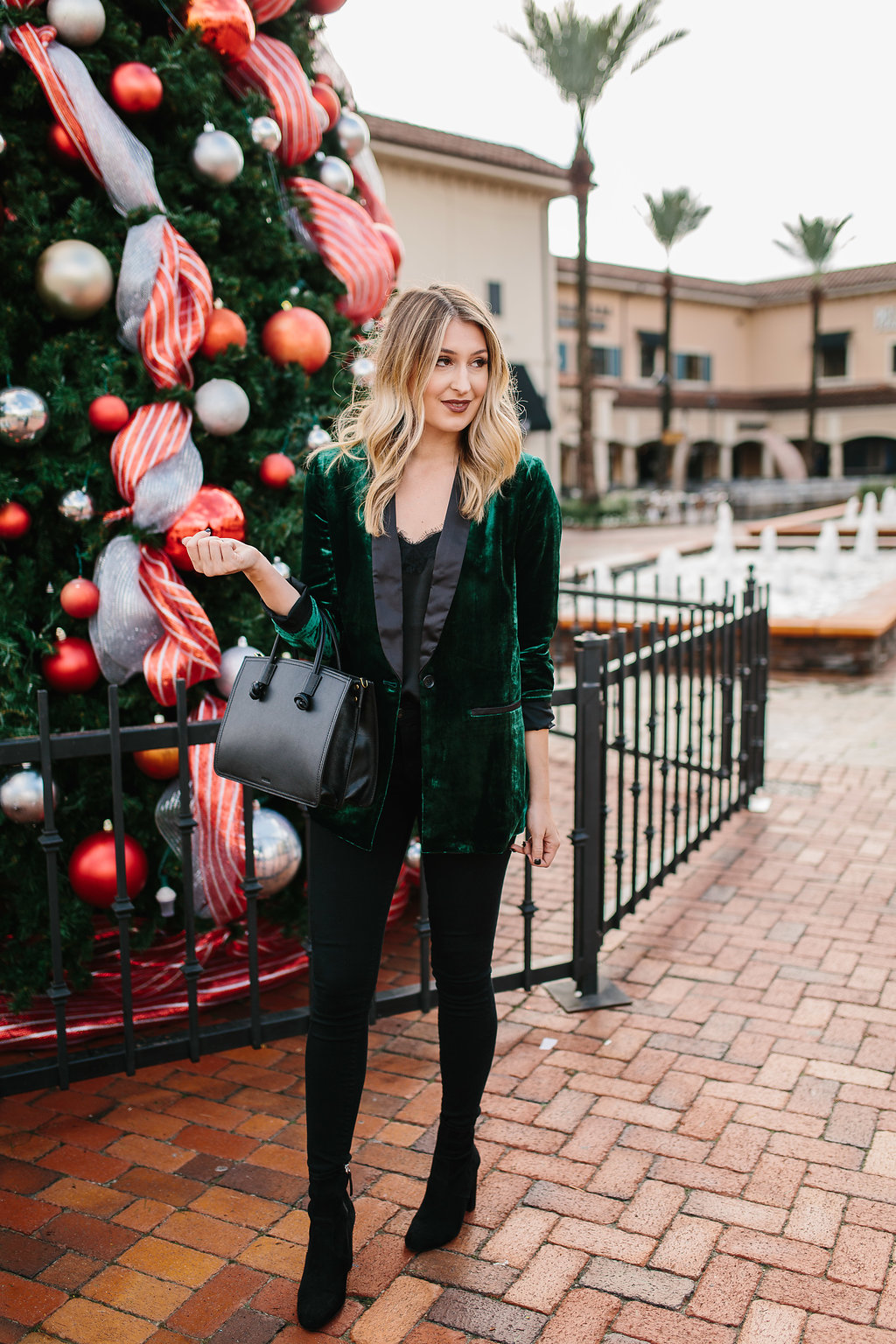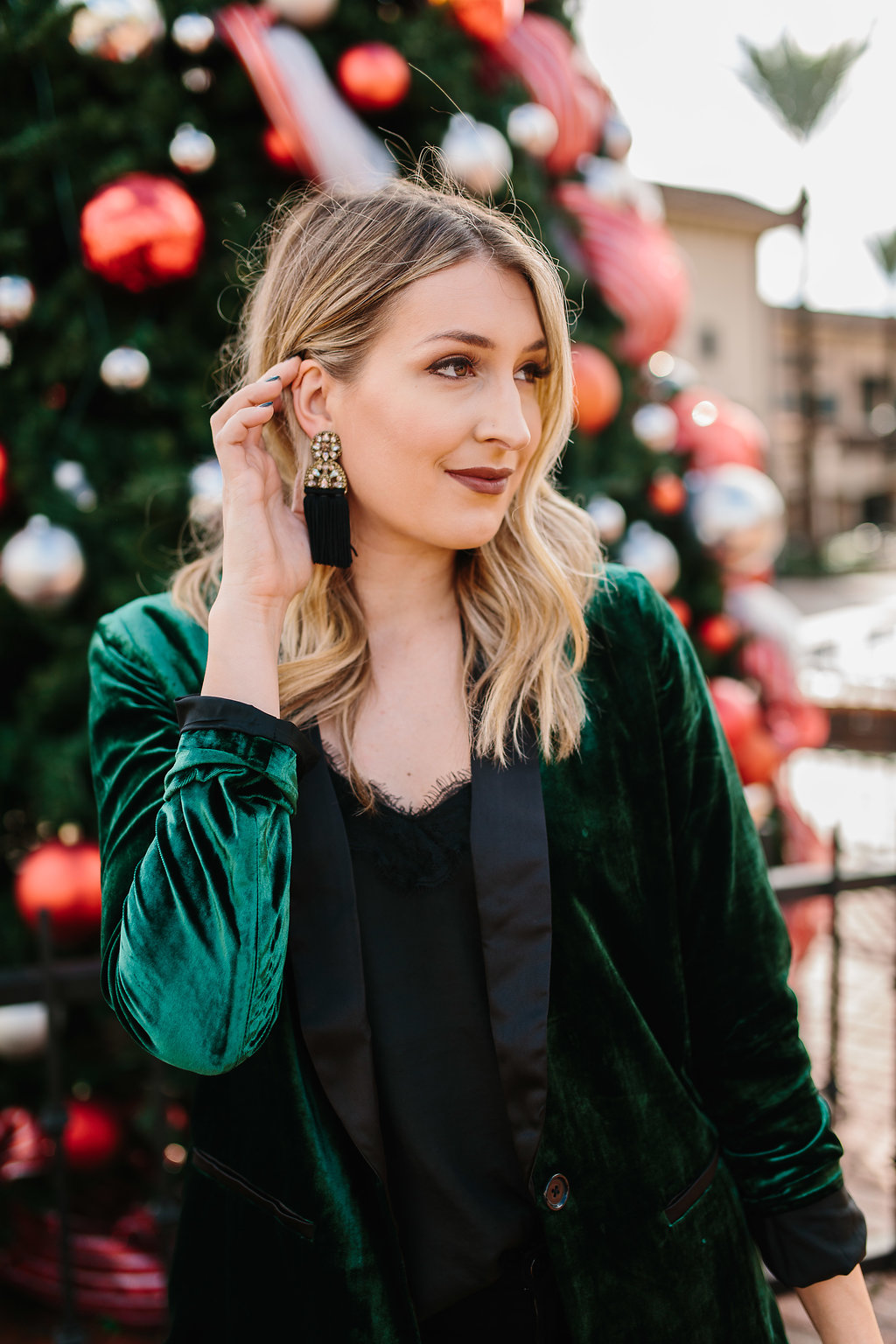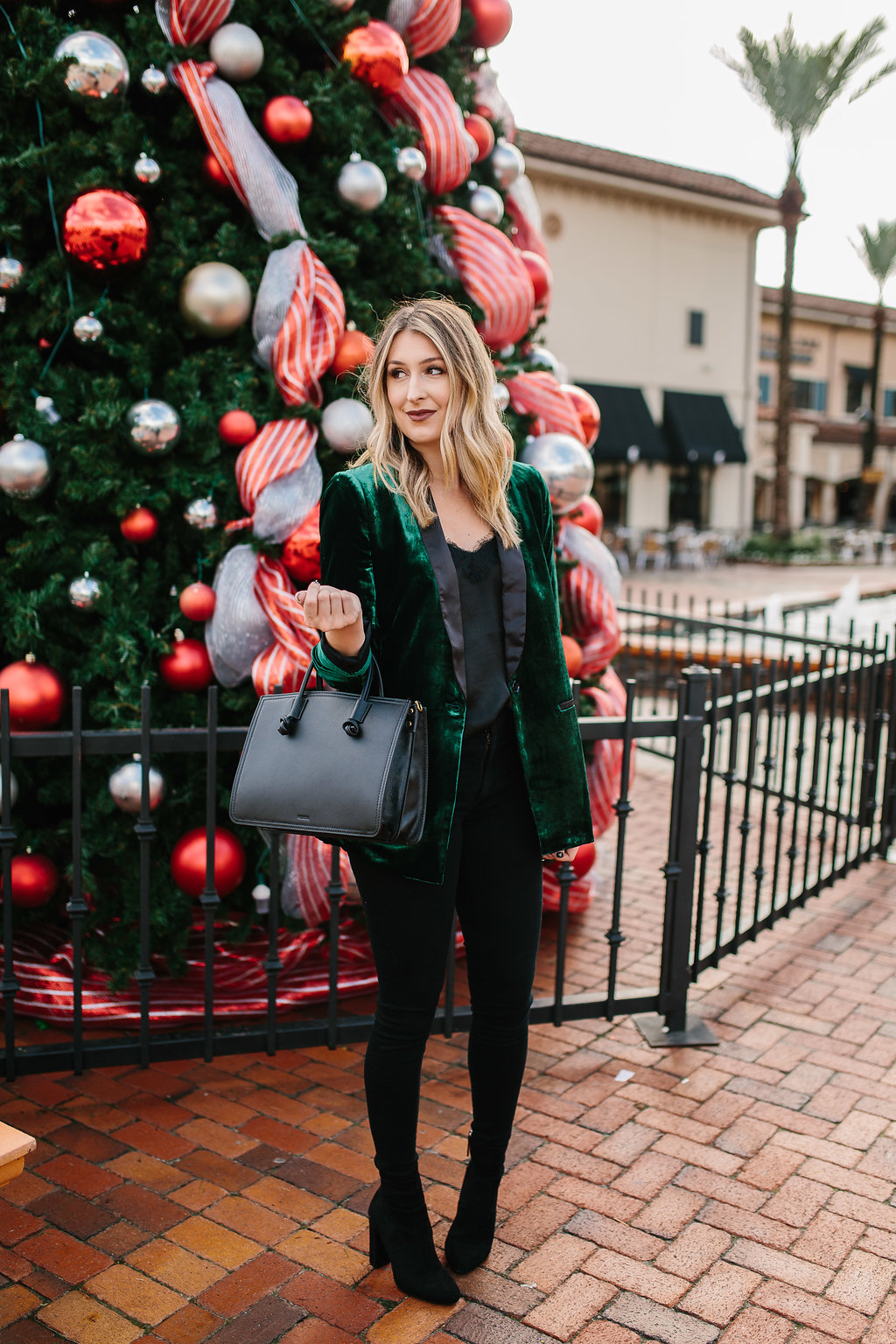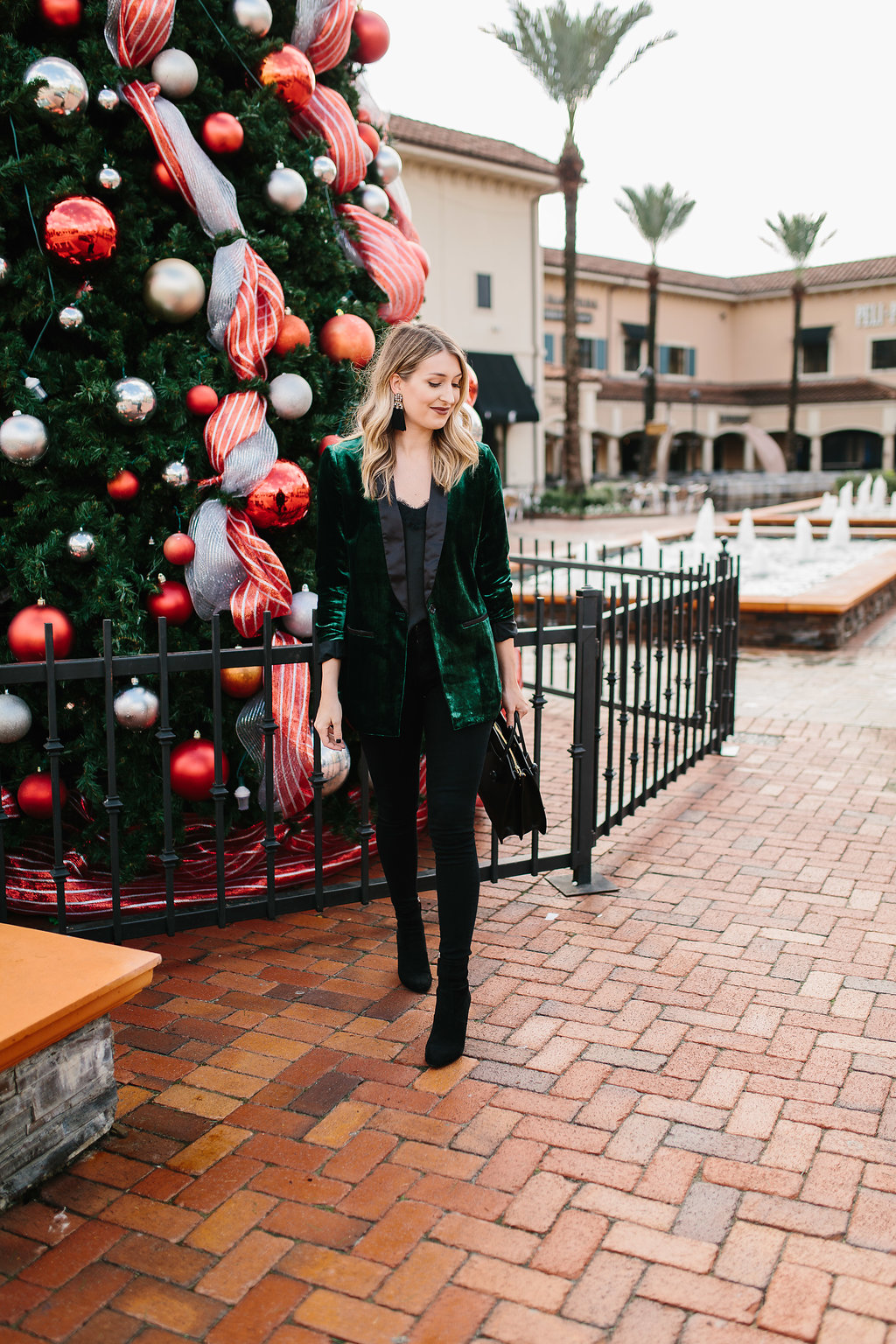 blazer / similar cami / jeans / booties / bag / earrings
Another day, another holiday look. Y'all, I have a problem. I can't ever stop buying "holiday" pieces of clothing. And it's so dumb because there are only so many occasions to wear these types of things in one year. This is my favorite time of year so apparently I need a bomb outfit for literally every single day haha! (I kid, sort of). But at least I get to share them all with y'all!
I spotted this blazer while out shopping a while ago and HAD to try it on. But here's the thing y'all, it's $148. Given the fact that I don't have tons of occasions for outfits like this, I couldn't bring myself to spend that much. So I told my mom about it and my parents ended up buying it for me for birthday! I'm thinking I will wear it on Christmas day with jeans and black pumps. But no lie, I'm kind of trying to figure out where else I can squeeze it in for the holiday season, because I am obsessed with this green velvet!
I've worn this with dark jeans and black over the knee boots, but for this look I wanted to dress it up a little with my favorite black skinny jeans and some edgy black booties. I added these gorgeous earrings (that are 30% off right now by the way) for a little sparkle.
xo, Loren
Photos by Julia Arceri Photography