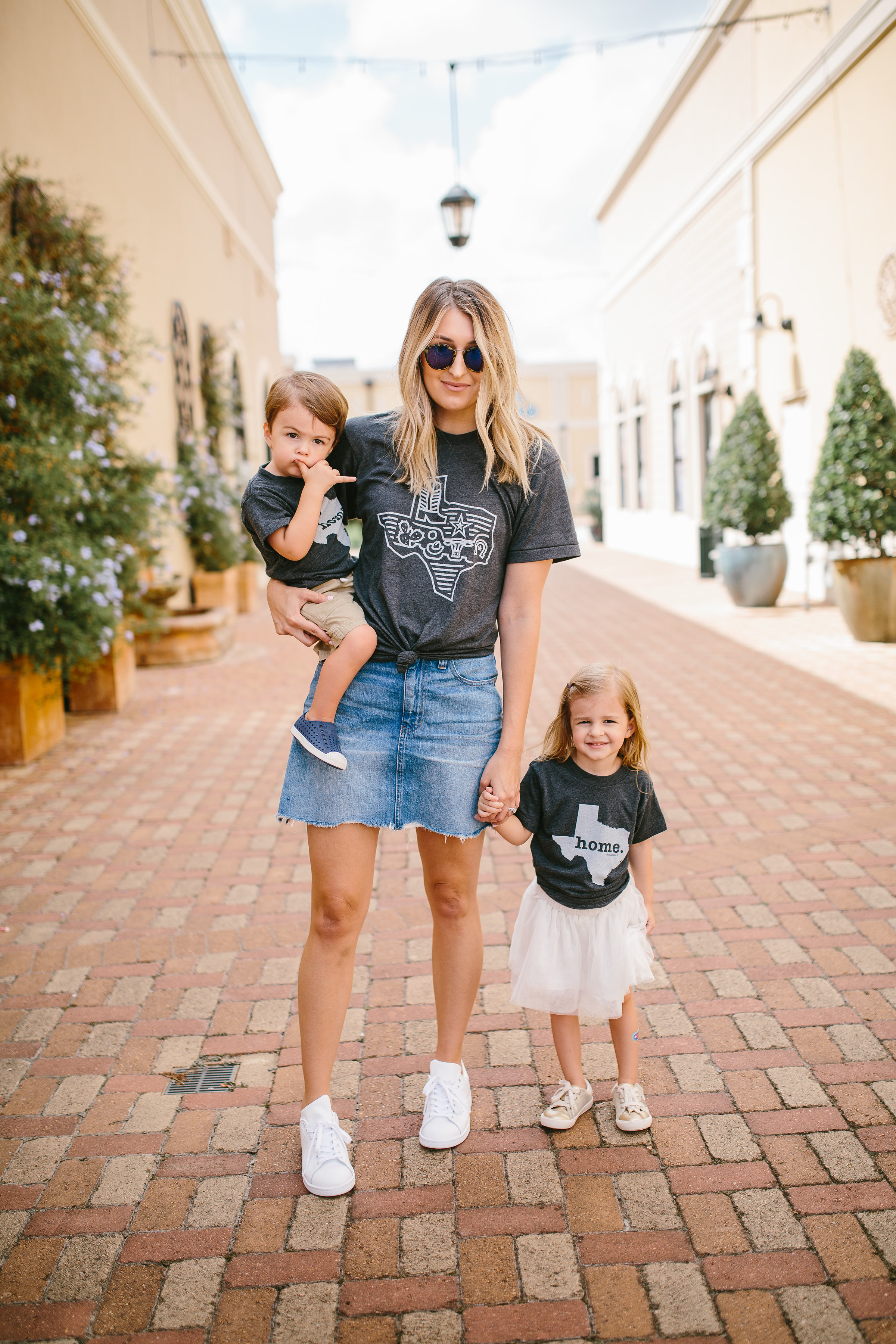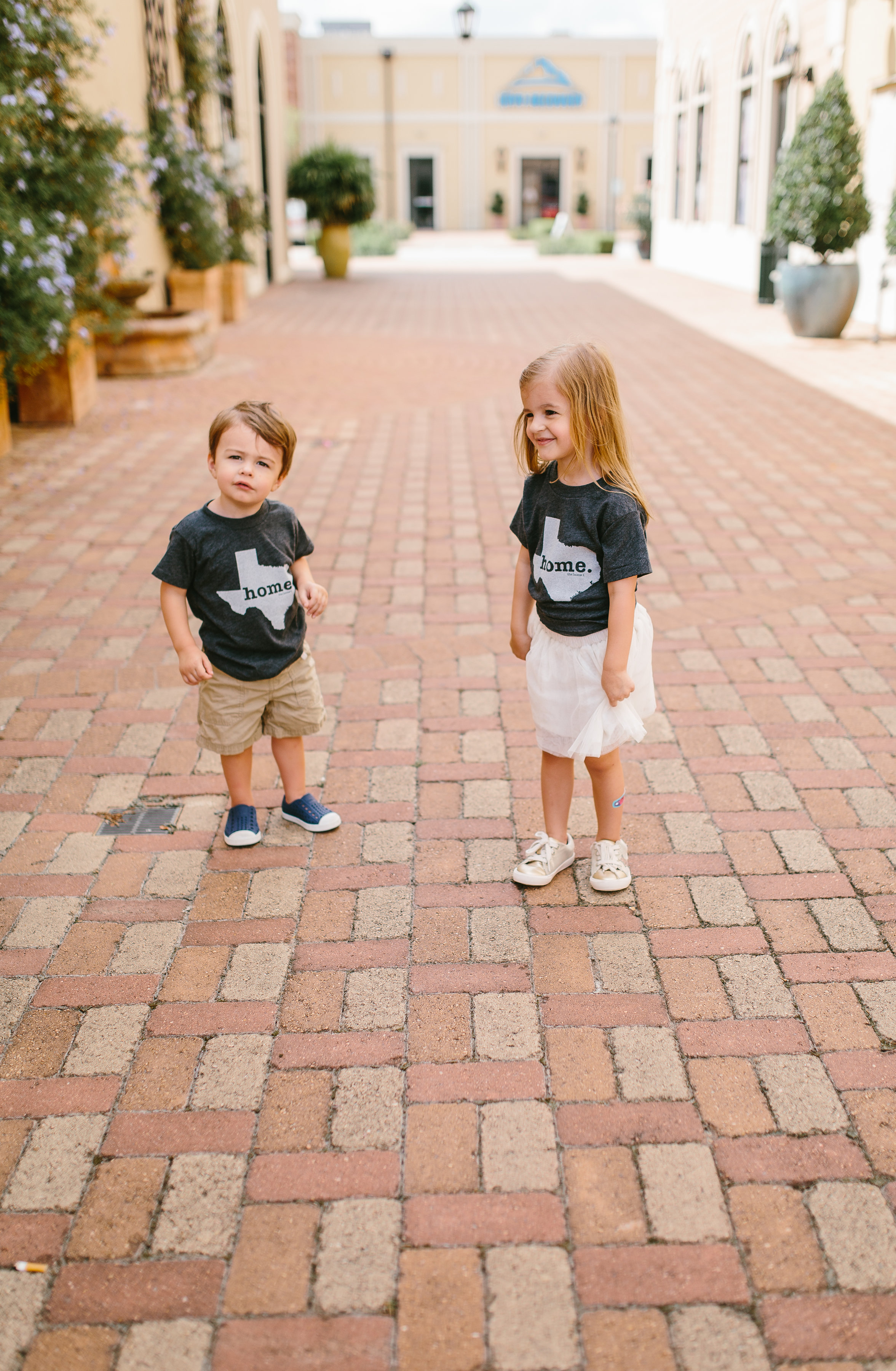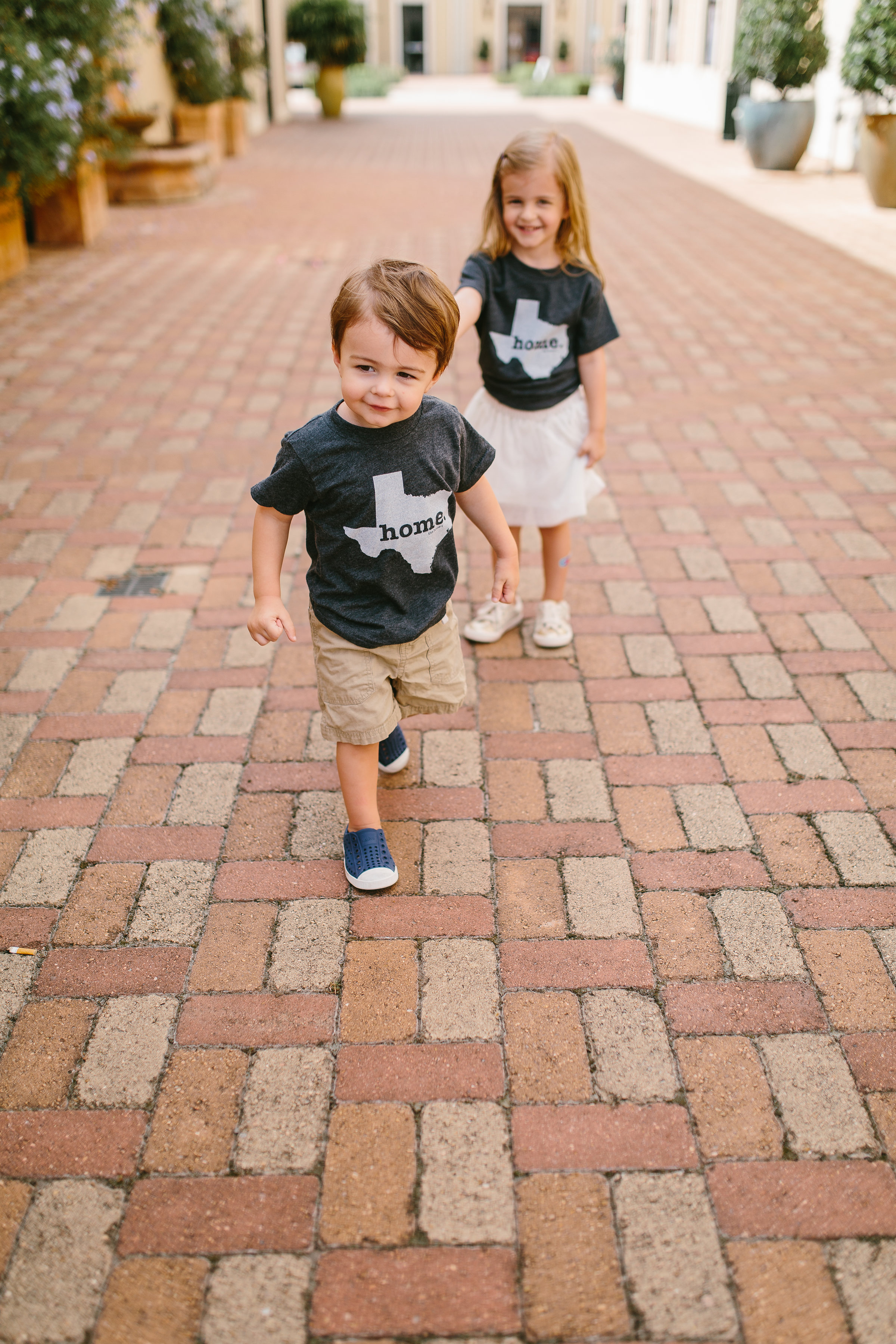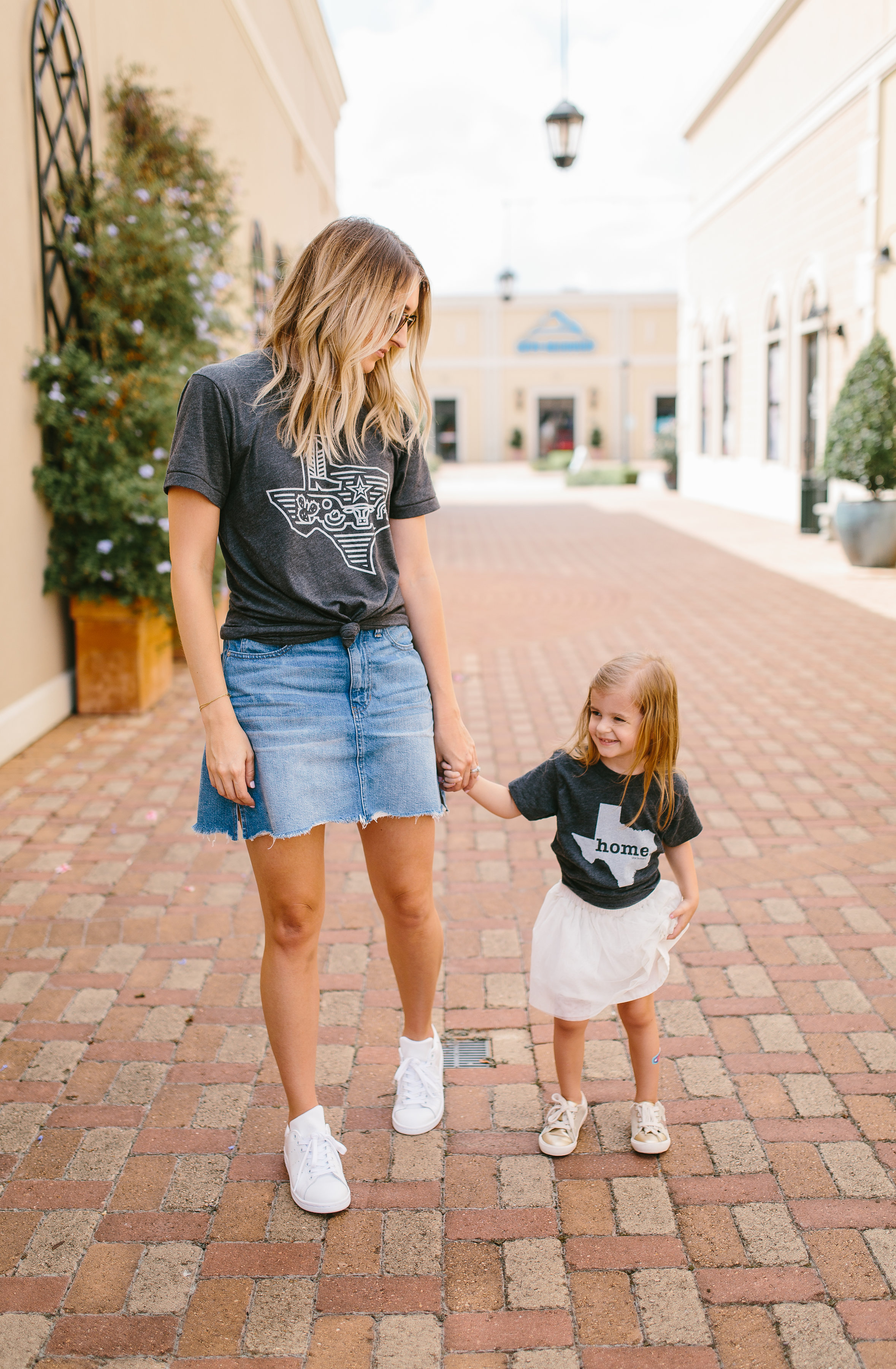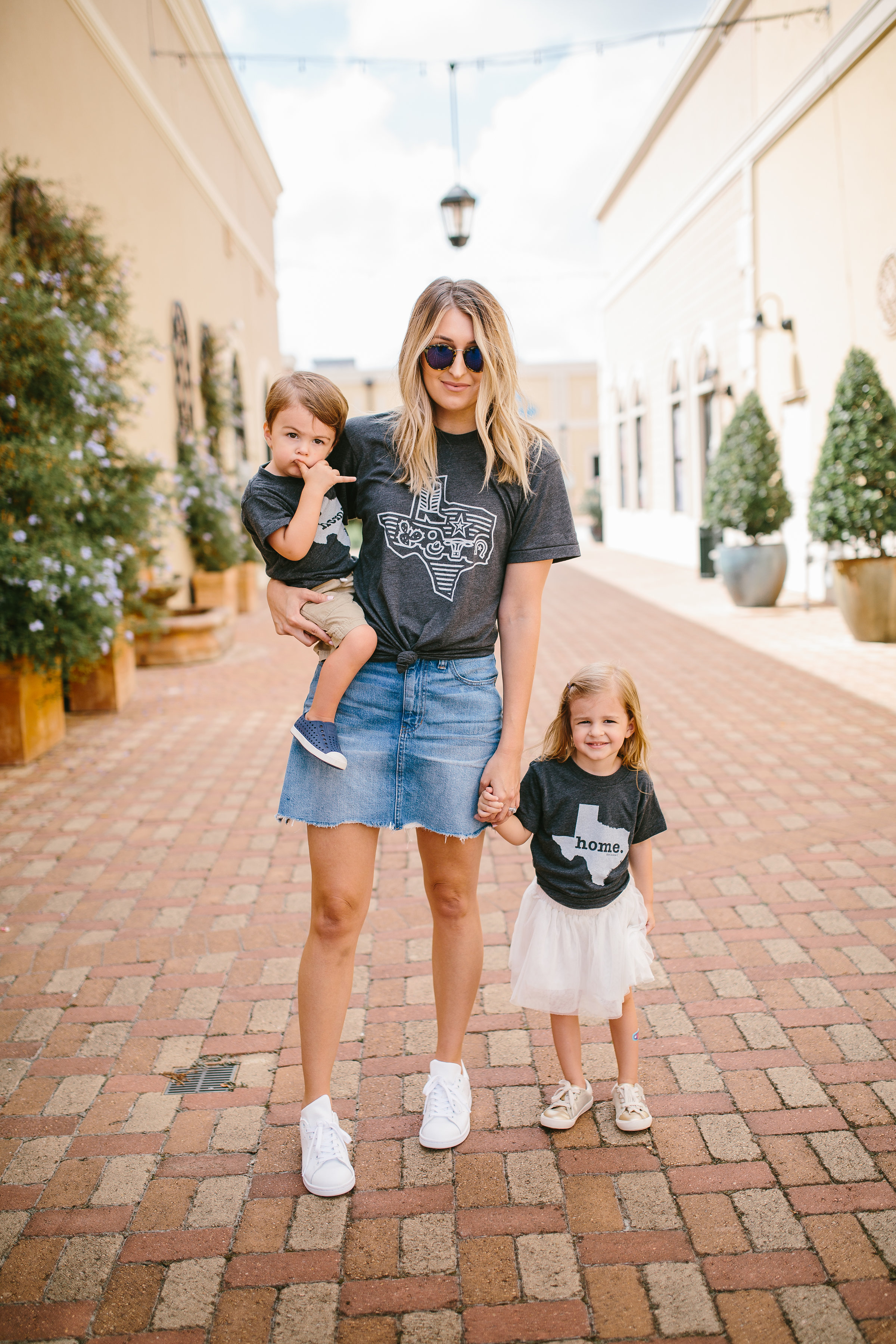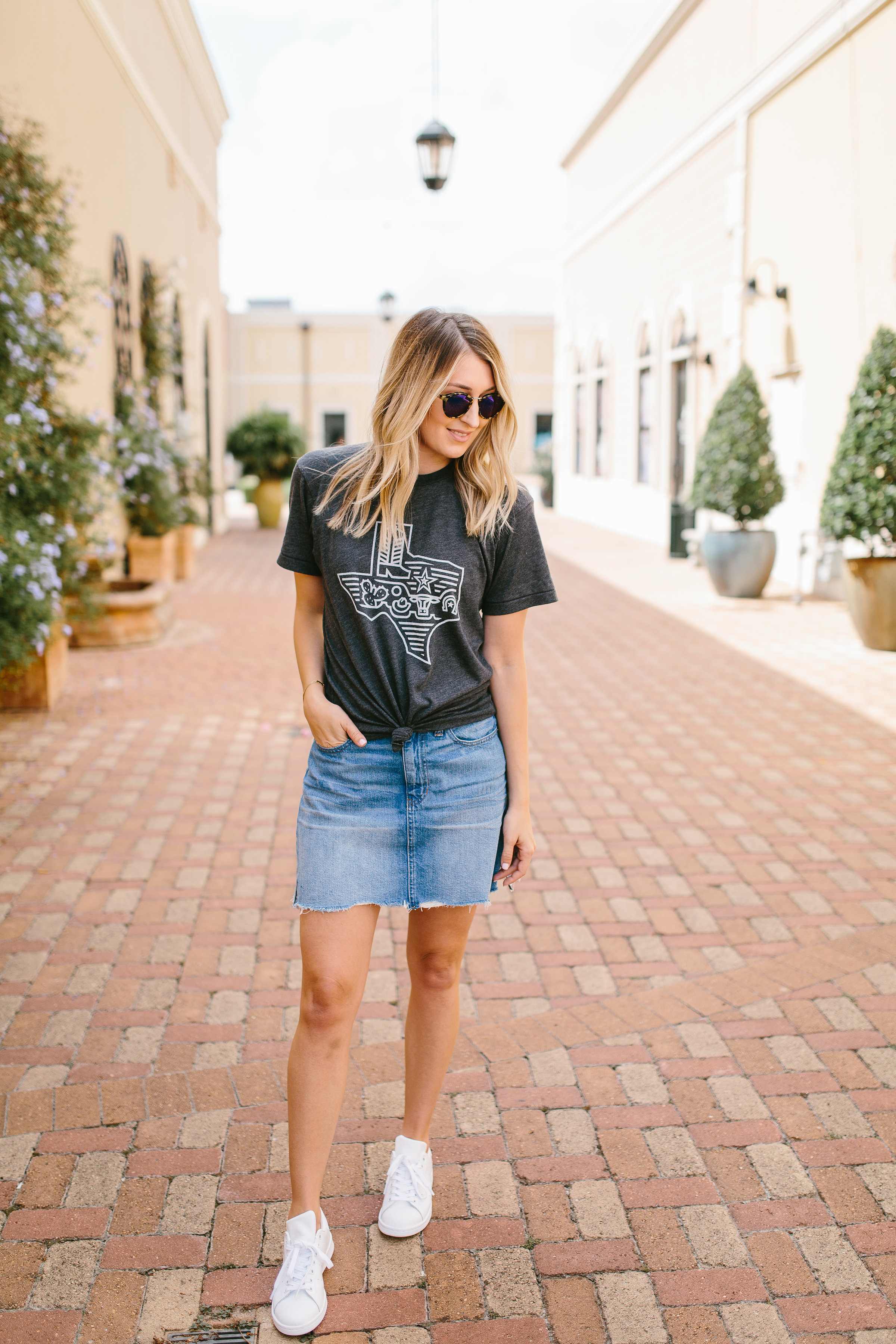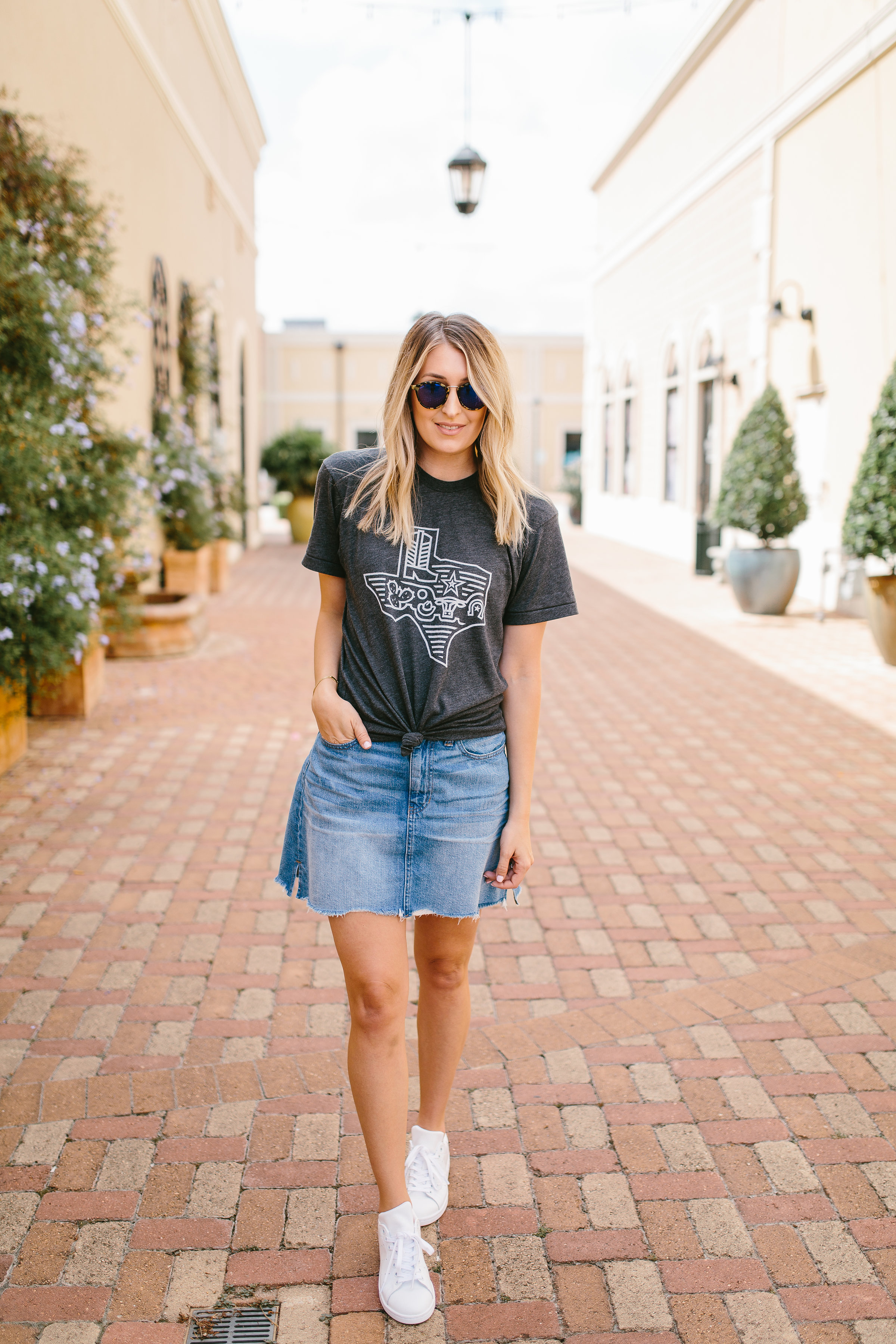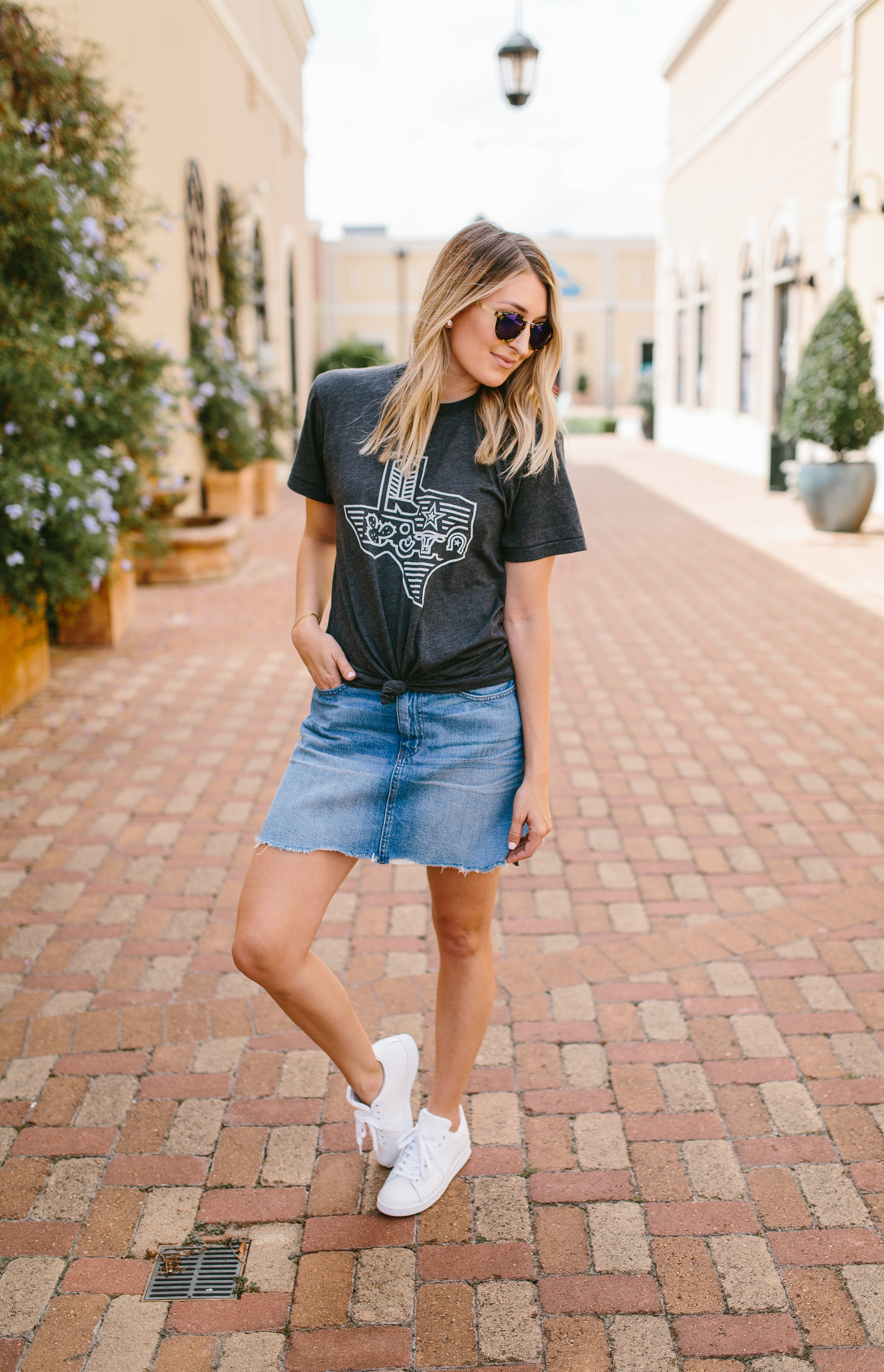 Tees: my tee (here), the kids' tees (here) / Skirt: Madewell (sold out, similar here and here) / Sneakers: Adidas / Sunnies: Madewell
Happy Tuesday y'all! Hope you all had the best Labor Day Weekend! Today I'm talking about my love for my home state with The Home T.
It's been a week since Hurricane Harvey hit Houston and we are still feeling the effects of it. Our old neighborhood in west Houston is still flooded. In fact, I am not sure how exactly my husband will get to work tomorrow since his office is in that area. So far, there are 5 families that I know personally who have lost everything, and sadly, there are SO many more than that.
As destructive as Harvey was, the people of Houston have been overwhelmingly positive. The willingness to help each other is at an all-time high, and it is so wonderful to see. We have many shelters that have received so many donations they have actually had to request that people stop bringing items. J.J. Watt has raised over $18 million in donations for this city. I think I heard that his original goals was like $200,000. People are organizing clean-up groups for friends and strangers alike to help people clear out the mess from their flooded homes.
Texas has always been home for me, but it's never really been a place I feel much attachment to, other than the fact that my family lives here. For years, I always said that after college I would move somewhere else, just for something different. When I graduated though, Houston had the best job market at the time, so I came home. After everything that has happened in the last week, I have a whole new appreciation for Texas. I am now proud to be a Texan, and proud to call the city of Houston home. It's kind of funny, I actually took these photos the Thursday before the hurricane hit us as people were frantically running around to grocery stores in preparation. I didn't know at the time that this post would mean so much more to me the following week.
Incase you don't already know about The Home T as a company, the sell state pride shirts. So, if you aren't from Texas, don't worry, they have your state too! They also have Disney castle home tees, which we also own for our upcoming trip to Disneyland! These are probably the softest tees I own too, they are seriously SO comfortable. Also, The Home T donates a portion of their sales to multiple sclerosis research. Head over to their website and grab your state pride tee!
xo, Loren
Photos by Julia Gozman Photography
This post was sponsored by The Home T. All of the opinions are completely my own.