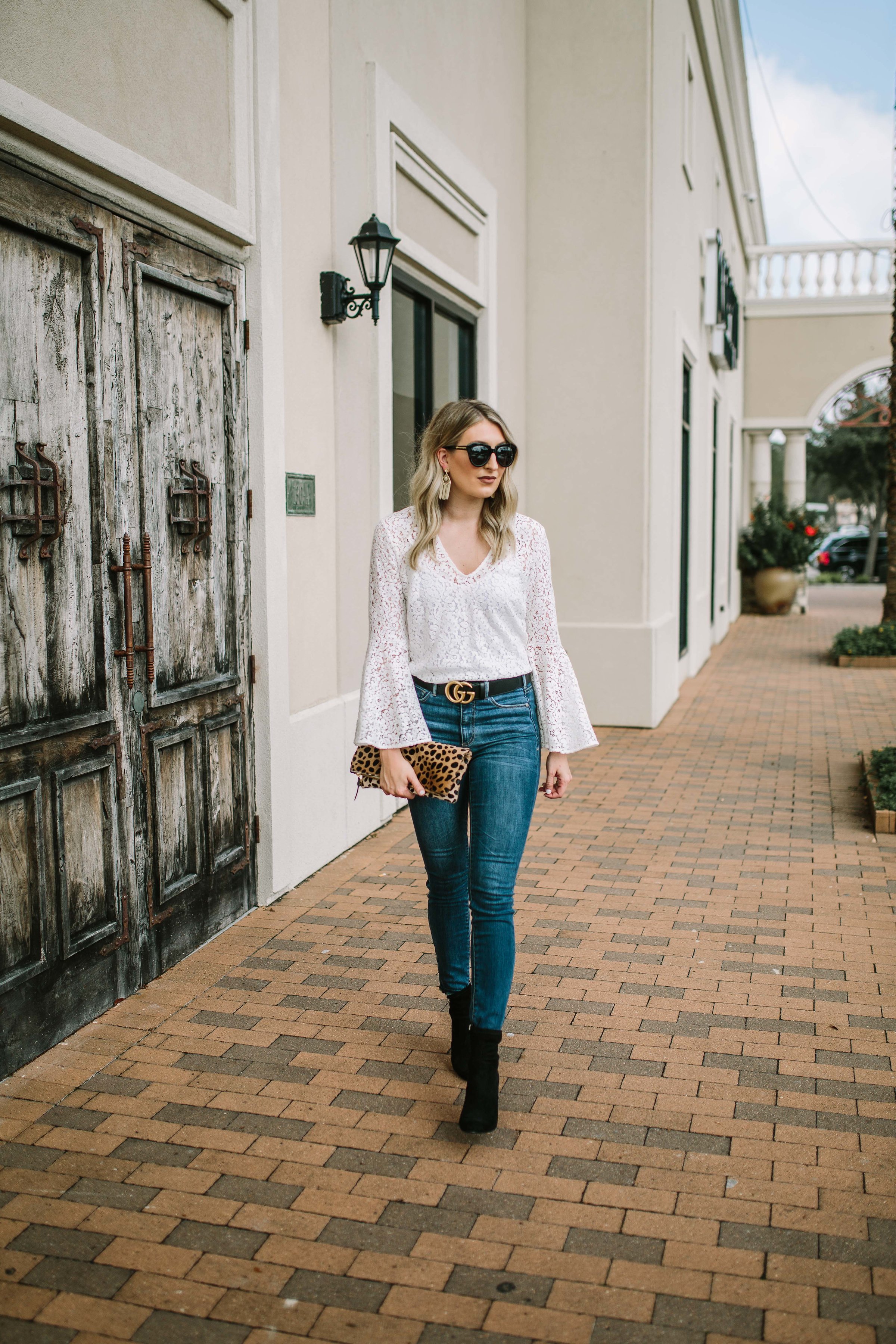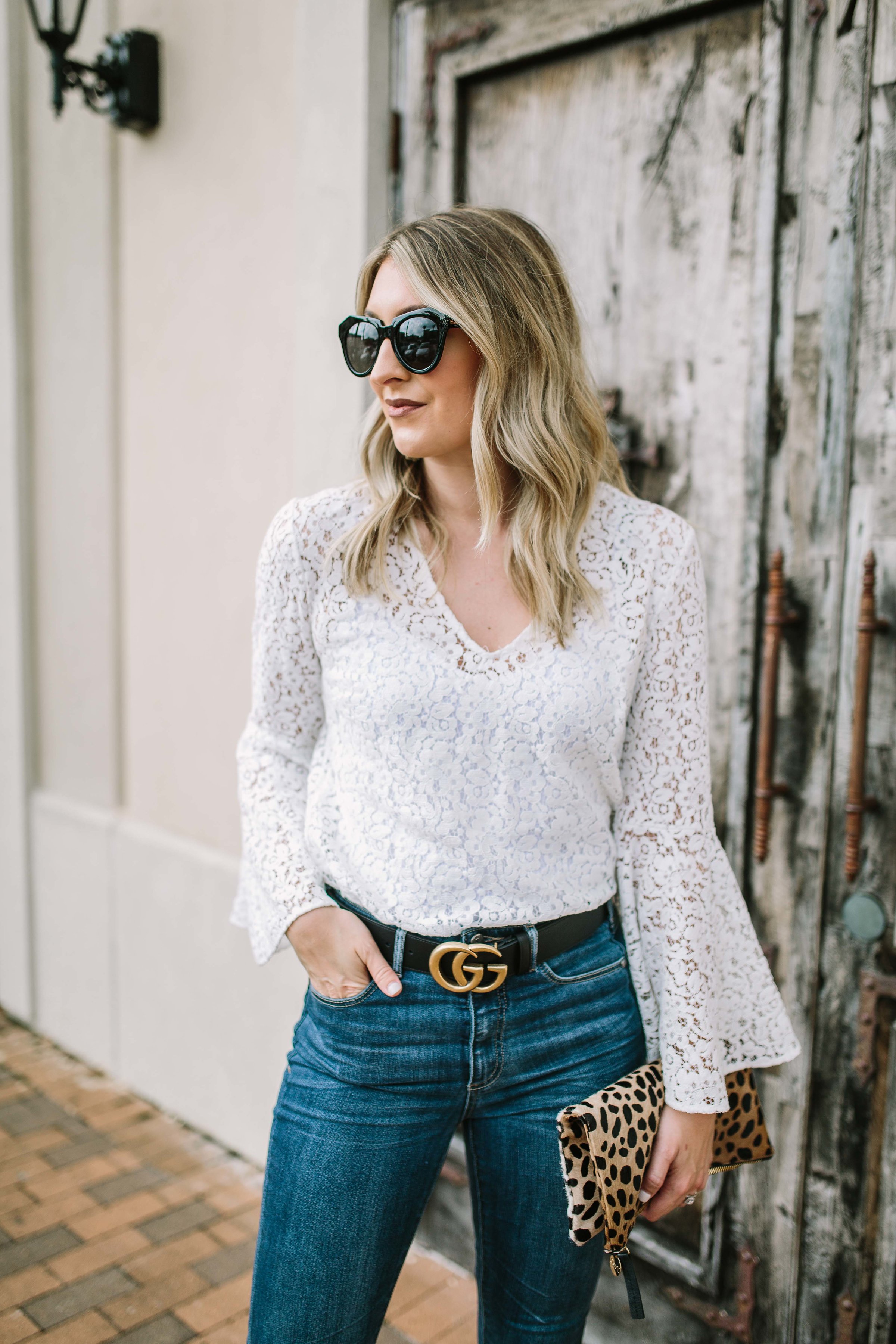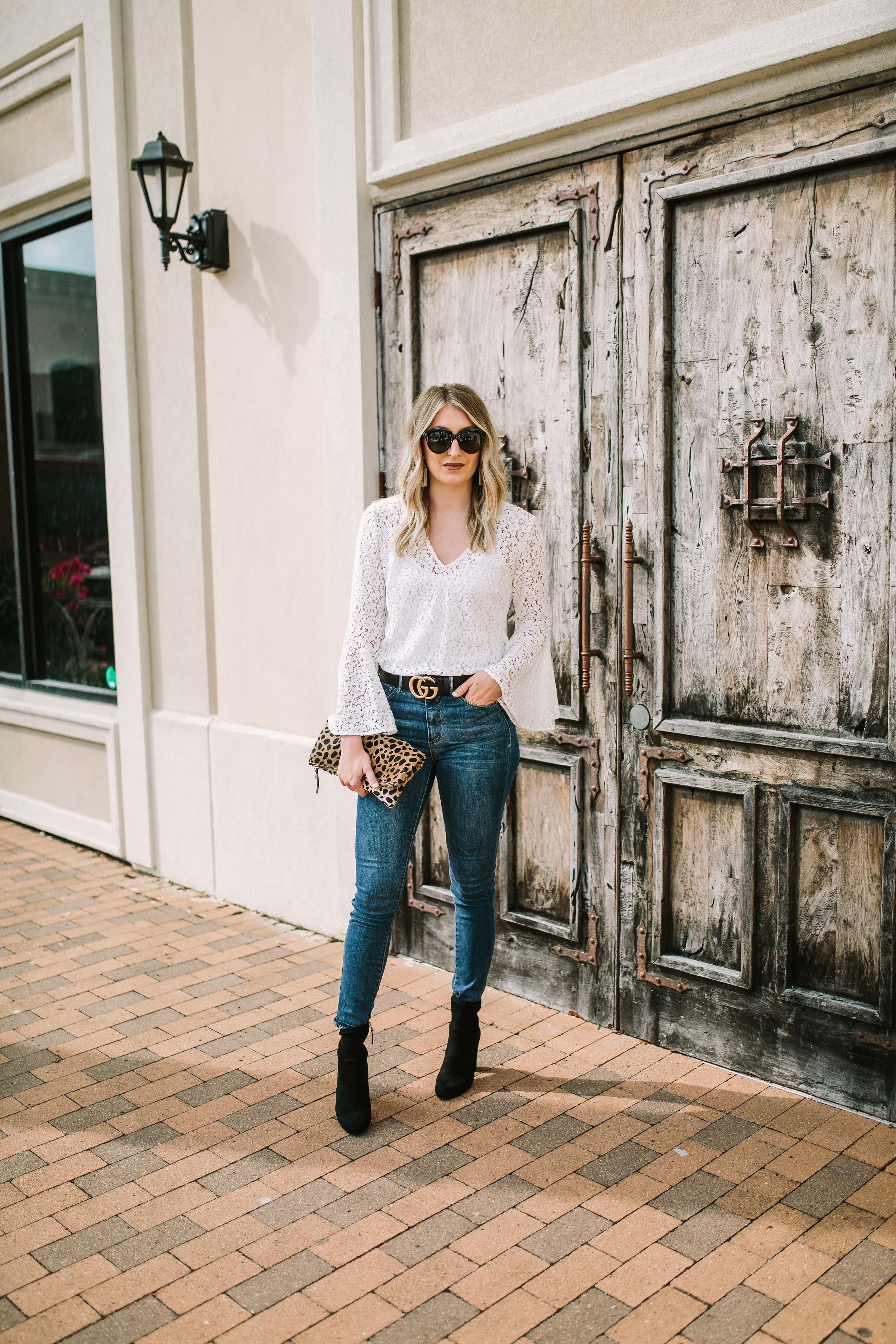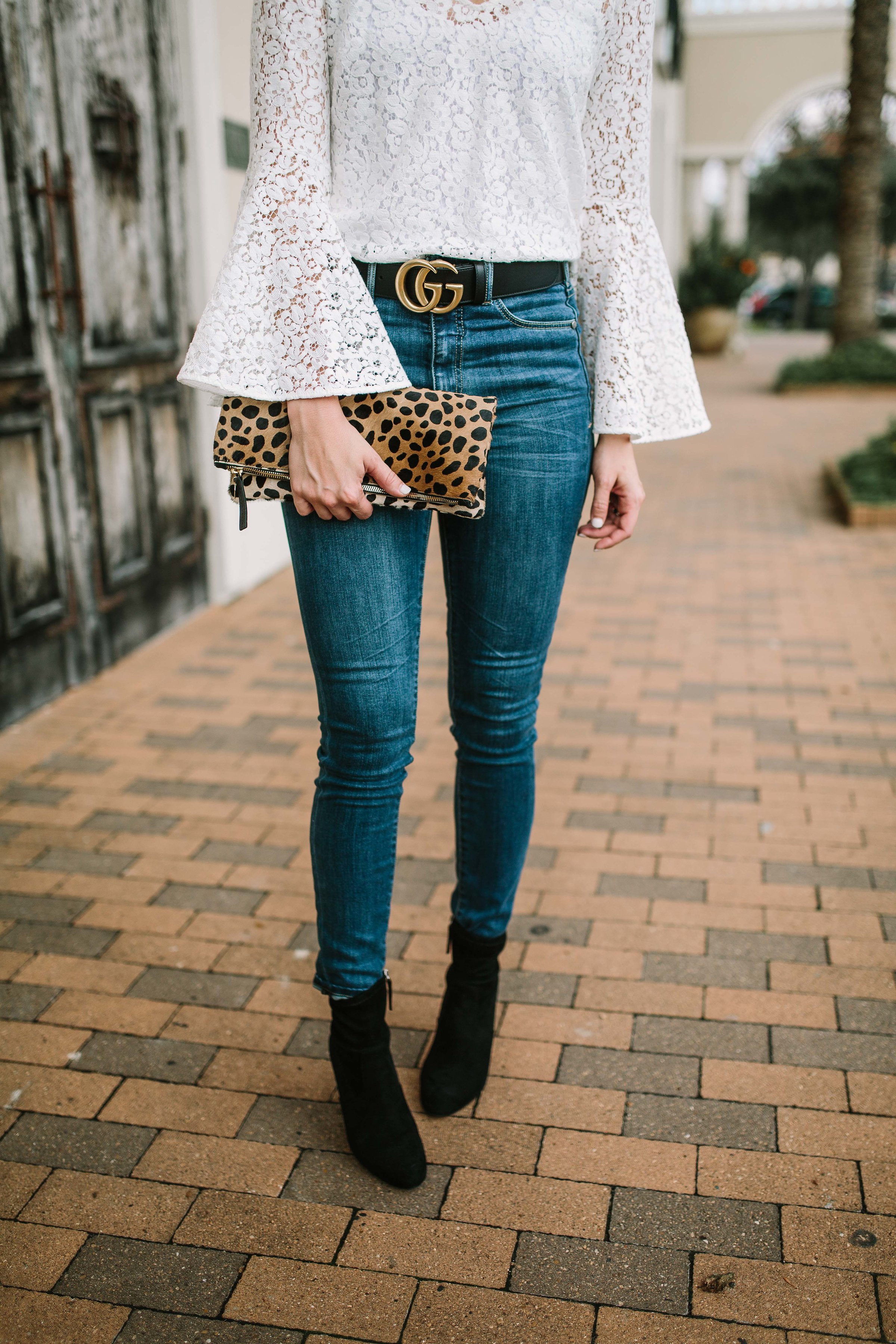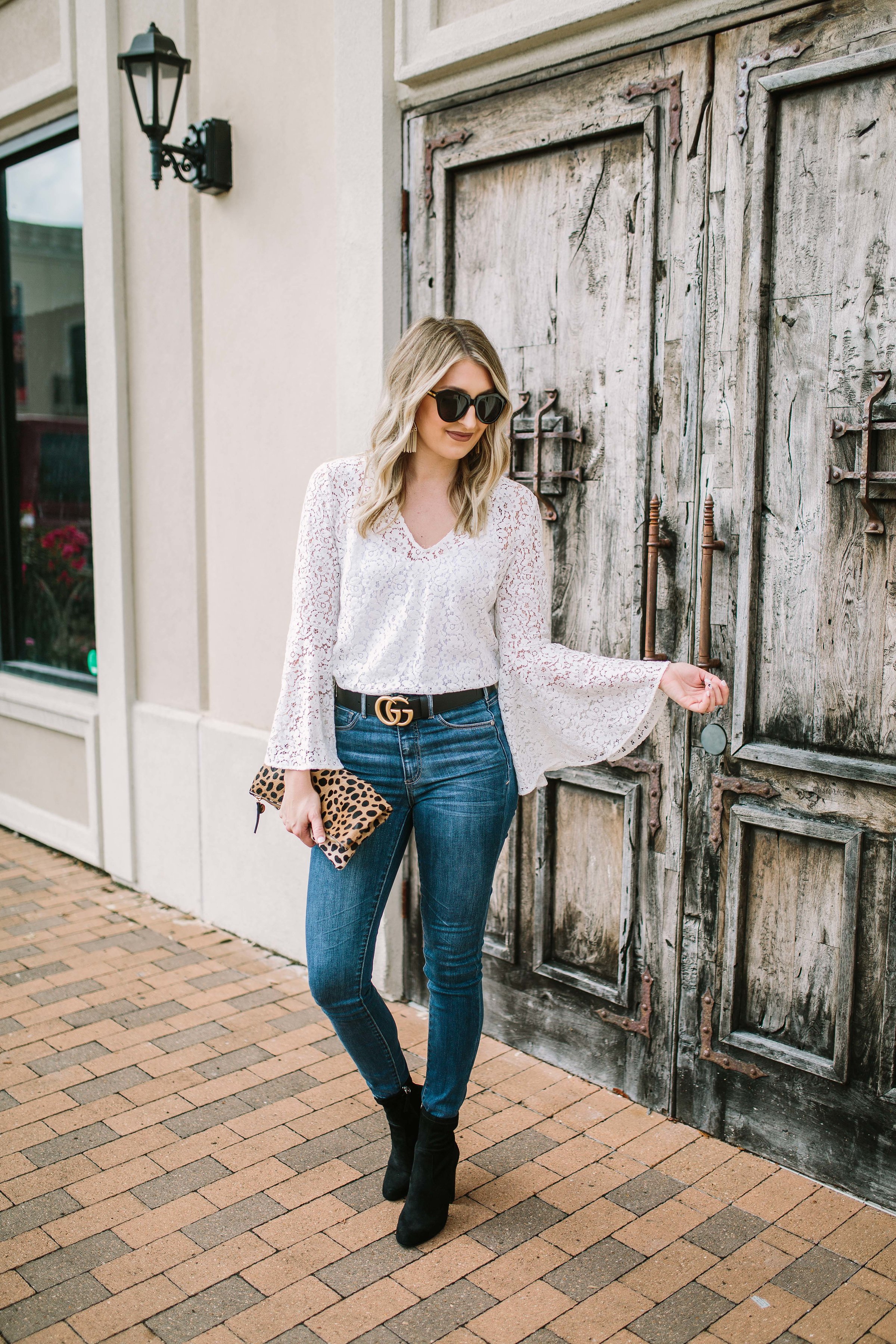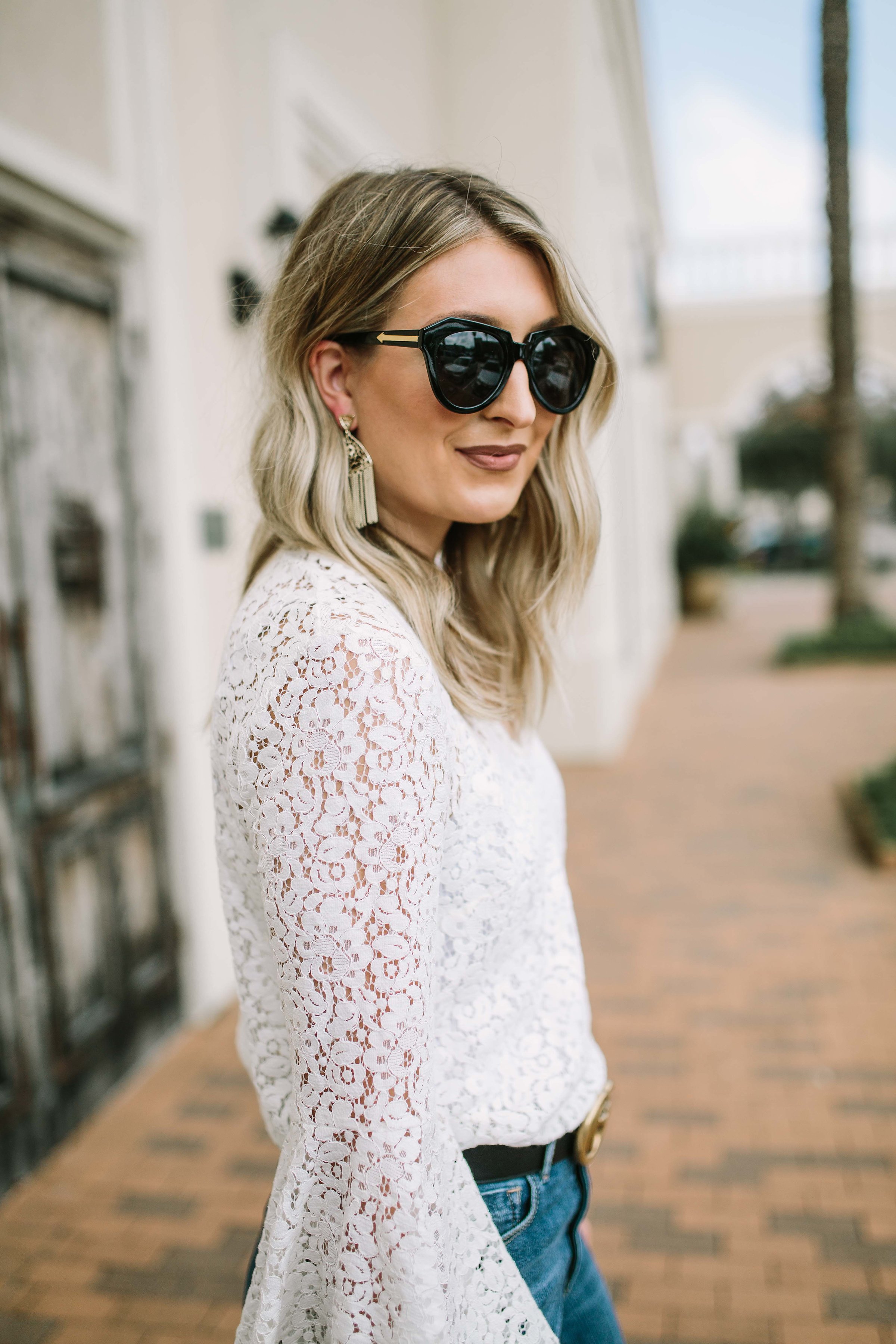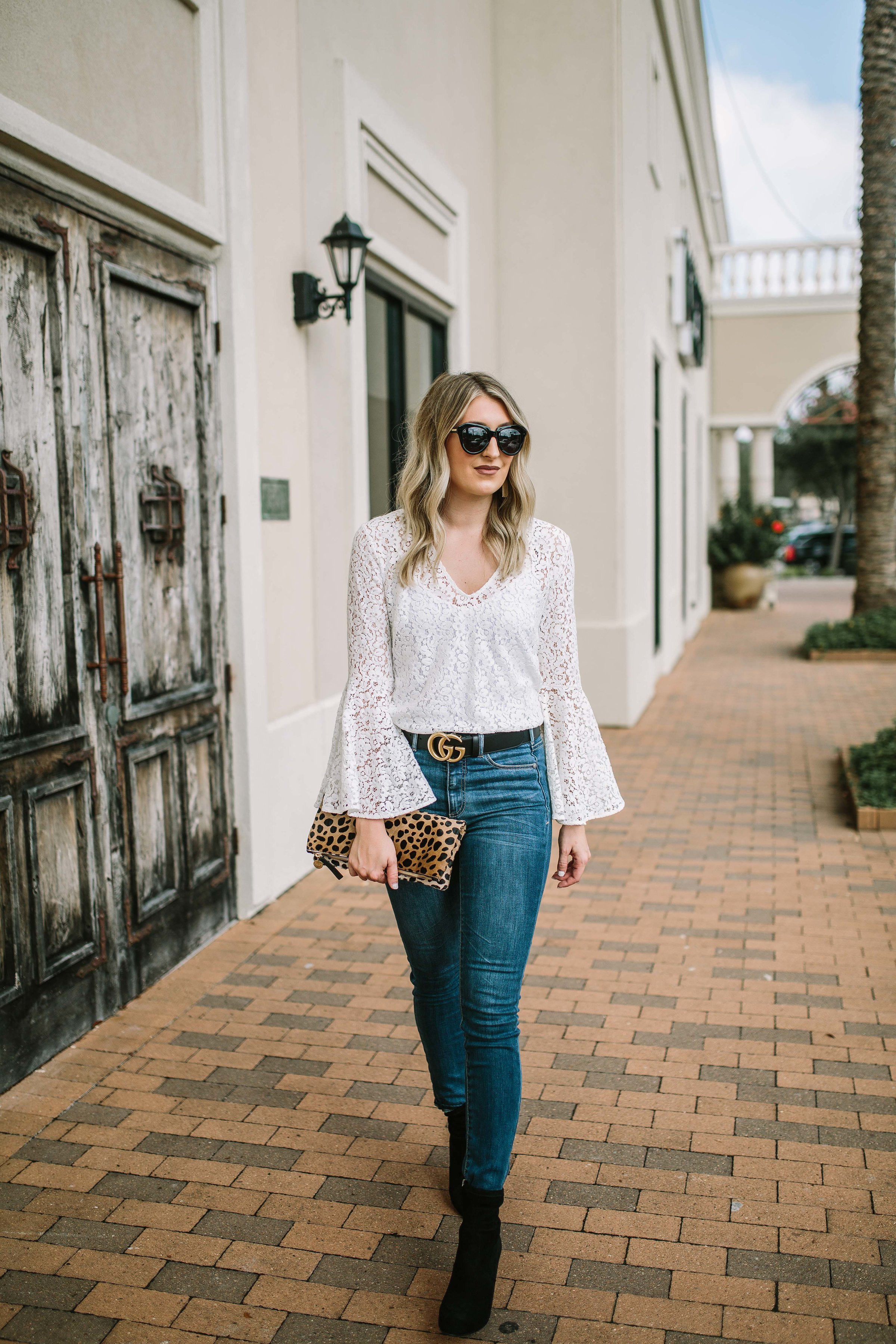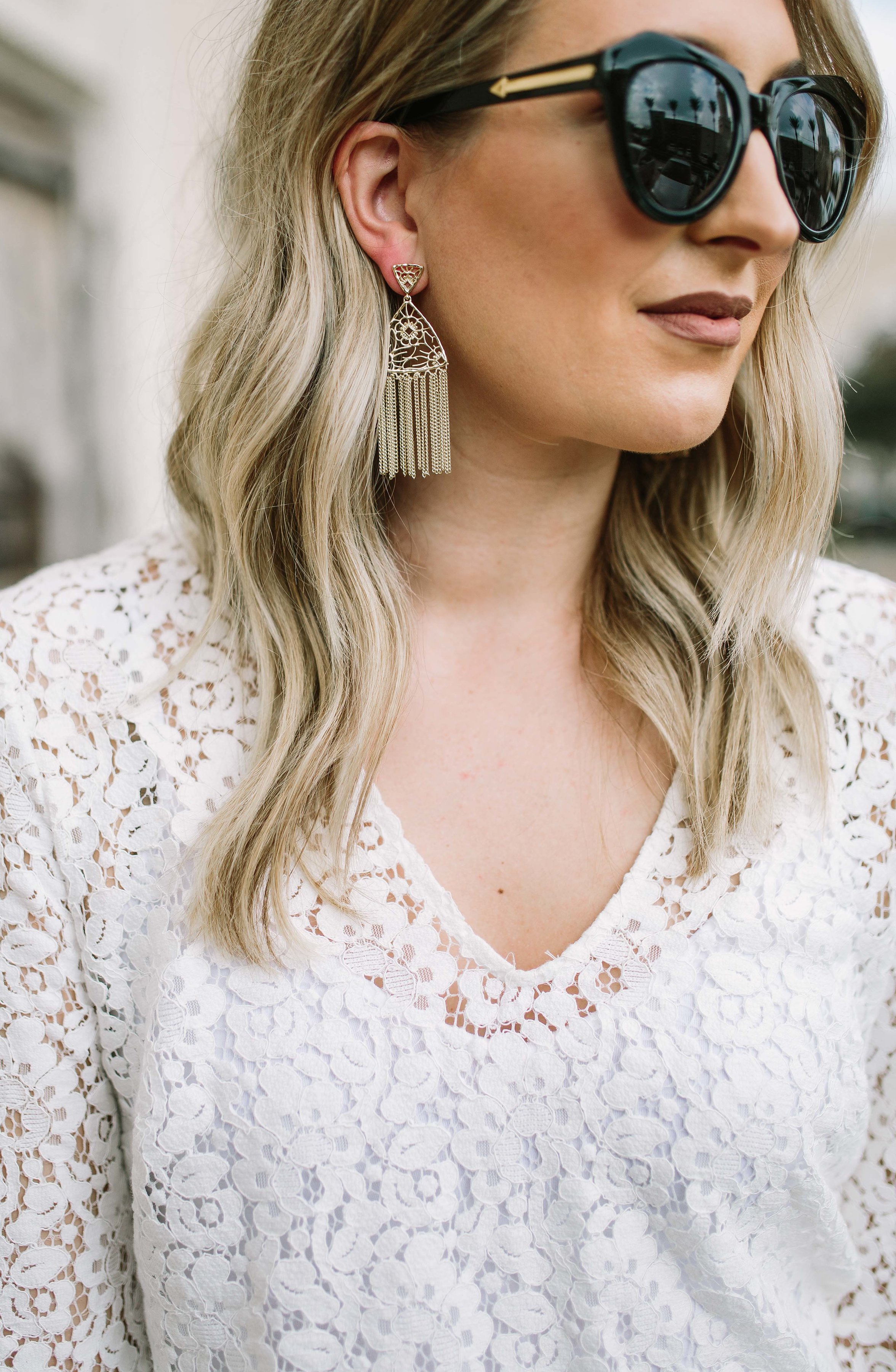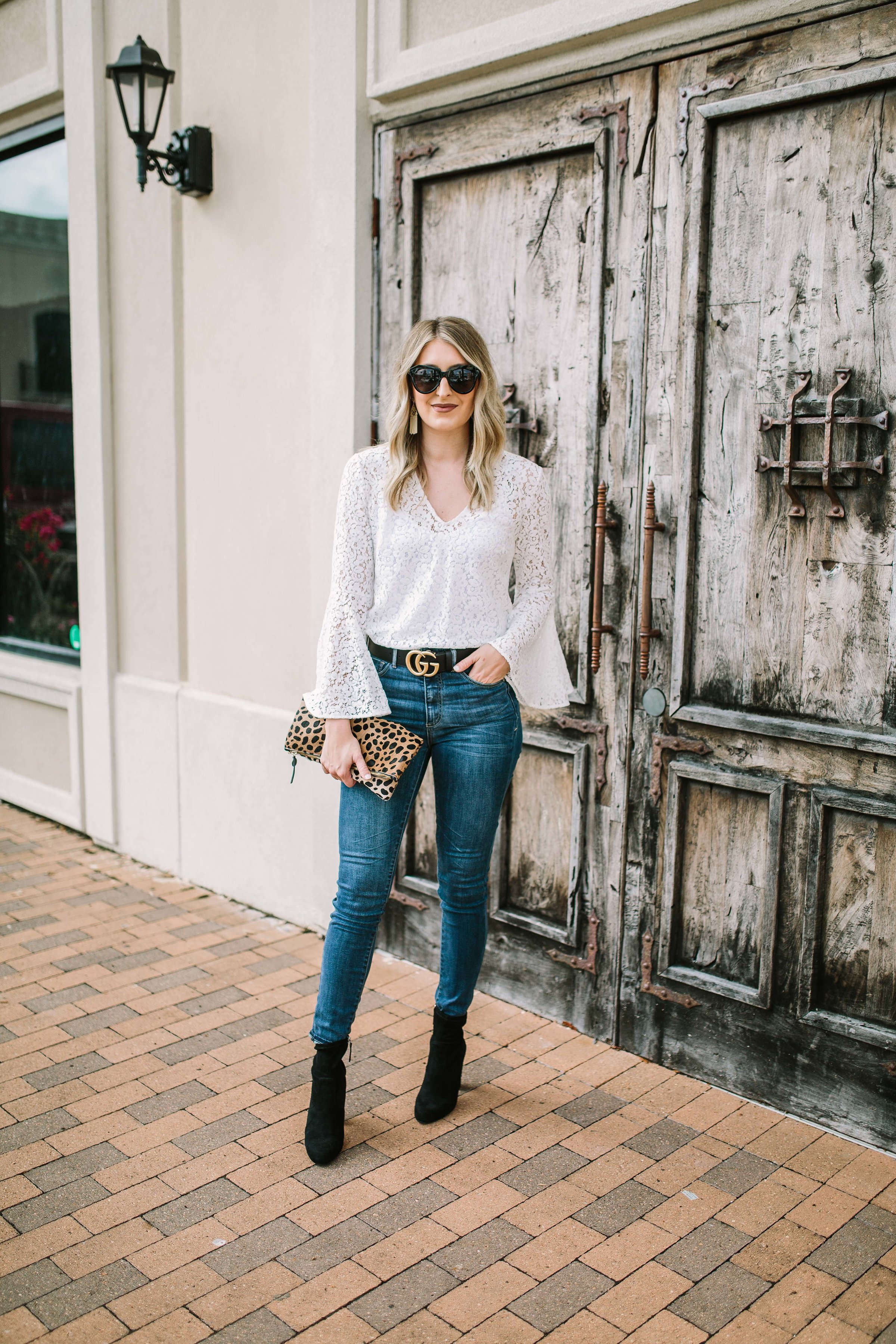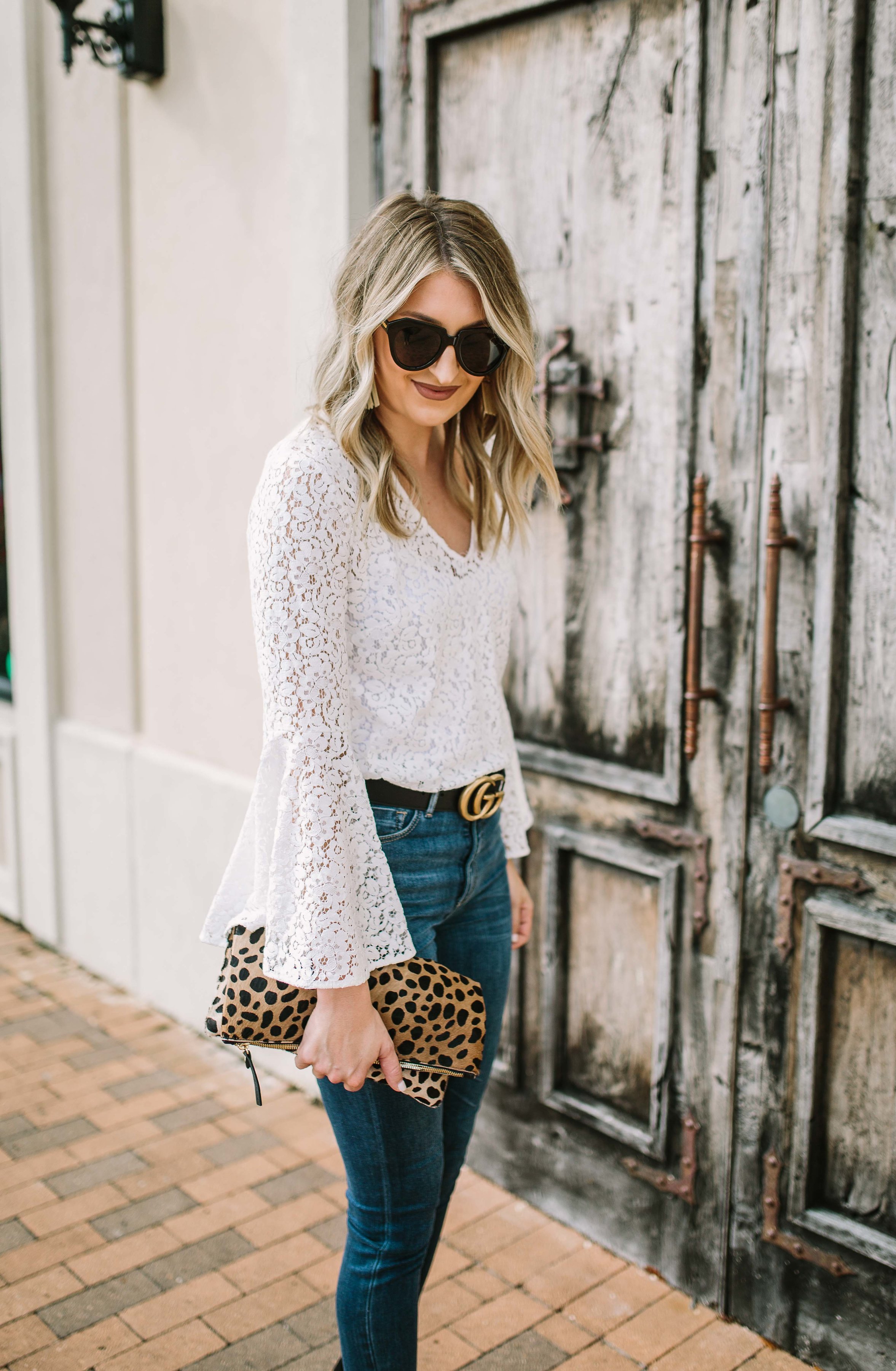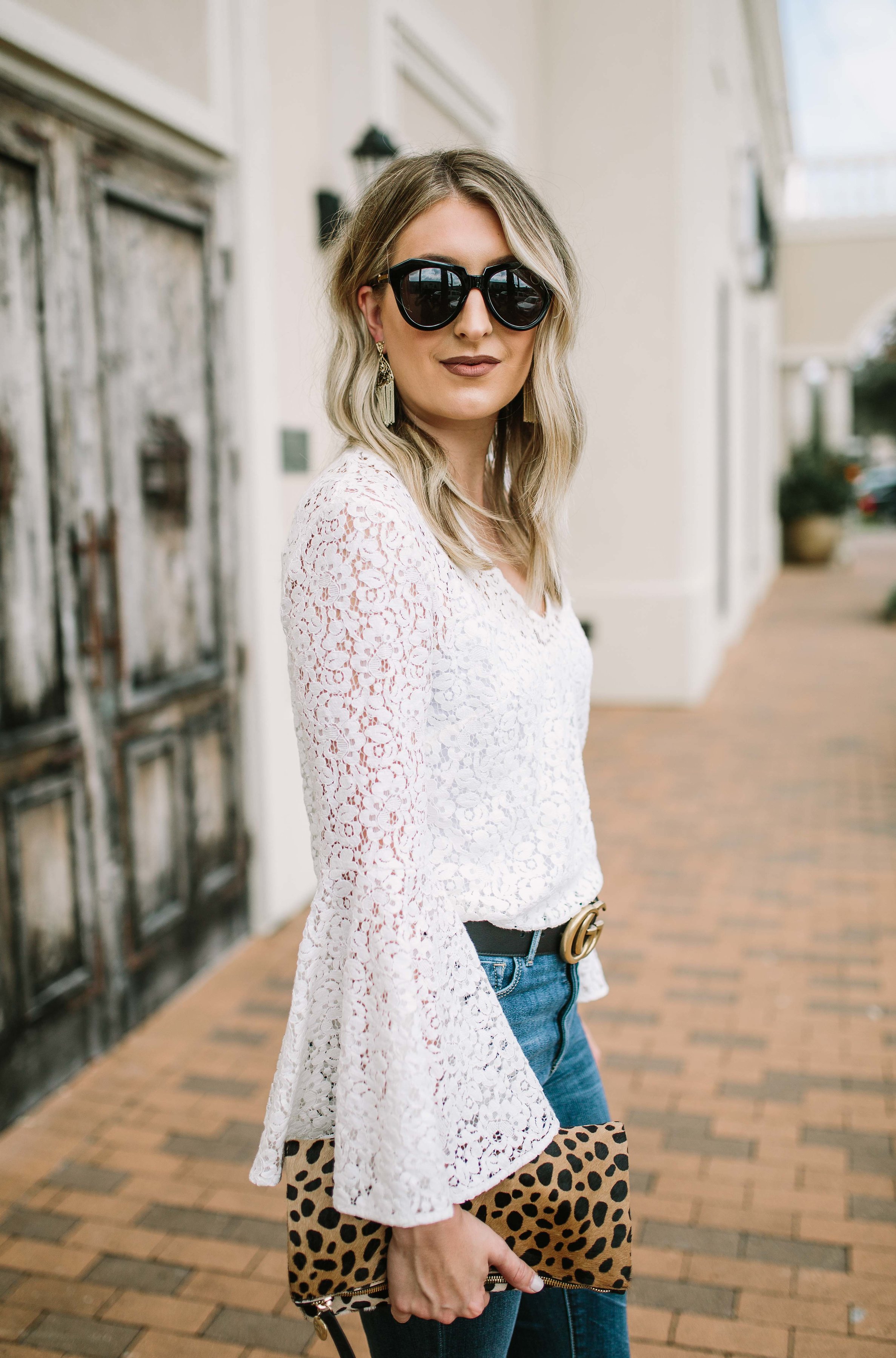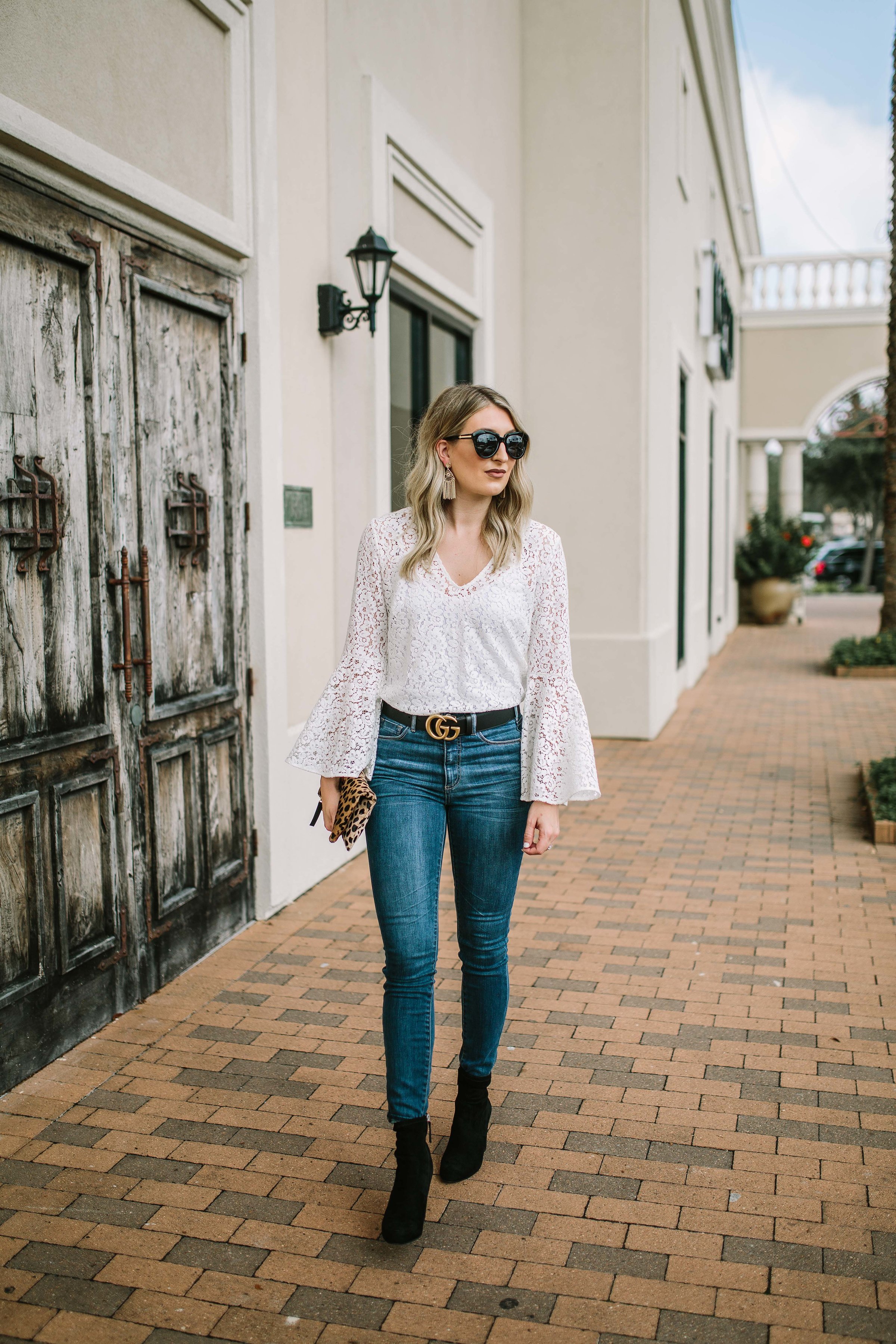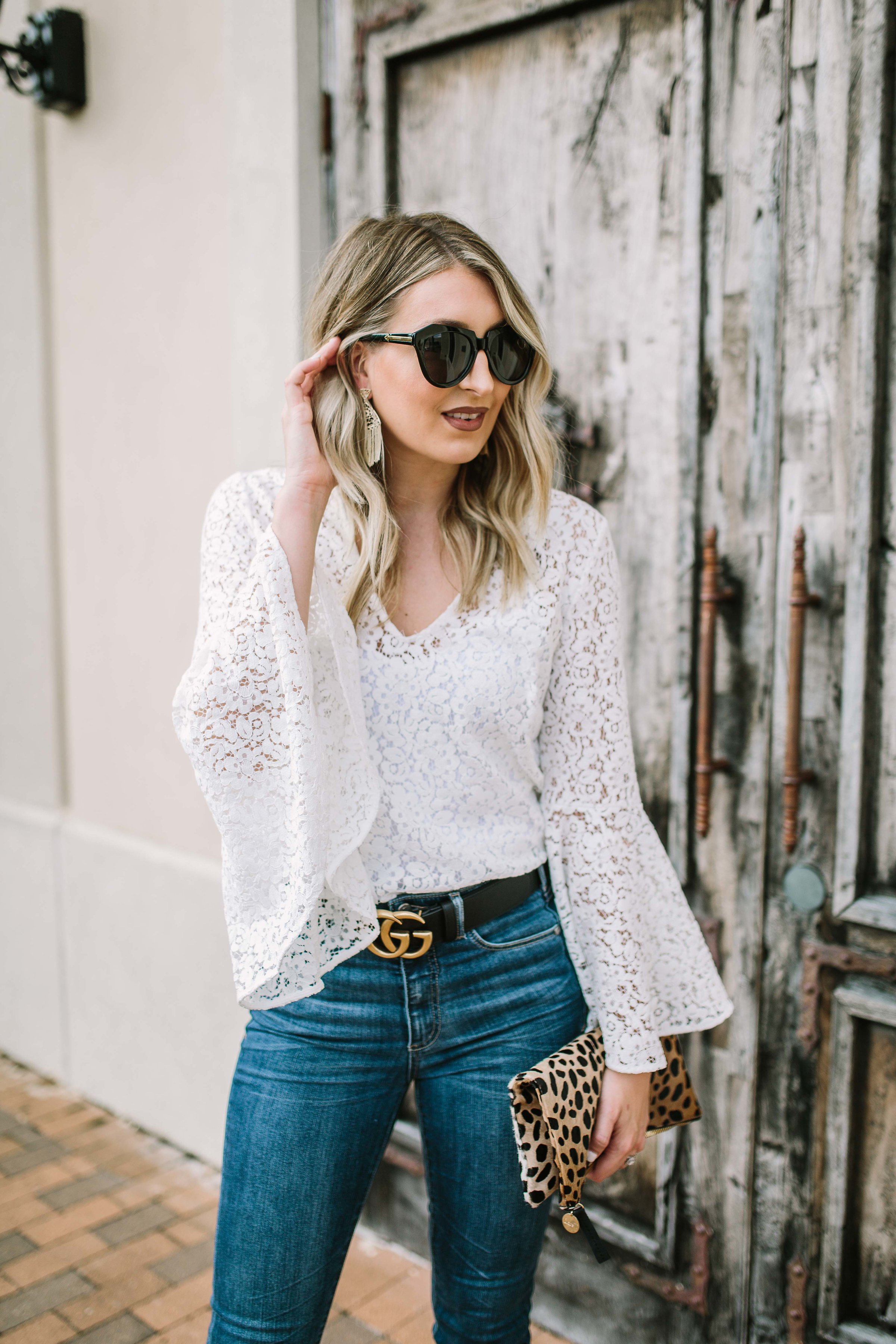 Lace Top (similar) / Denim / Booties / Bag (under $50 option) / Belt / Sunnies / Earrings
You guys November is flying by and Thanksgiving is next week!! What?! So crazy, right?! I feel like this time of year always goes by quickly, likely because we are all a little busier in these last few months of the year, but October and November have just flown by for me. This is my absolute favorite time of year so I wish it would slow down a little!
Has anyone else started their Christmas shopping yet? I've got a pretty good handle on mine. So far the easiest person to shop for in my family has been Olivia. Apparently 3-4 year old girls have a lot of things they like! Mason, on the other hand, has been slightly more difficult. He just turned two so I feel like he's at this awkward age for toys where most things are either too baby-ish or they are too advanced for him. And we own everything Disney at this point that's out haha! SO if anyone has any great ideas for a two year old boy, feel free to let me in on your secrets!
Also, one more question…how often do y'all like to see blog posts? I can't decide between 2 per week or 3 per week. And honestly I sometimes just fluctuate back and forth depending on how much I've got to show y'all. I know most of my readers prefer to follow me on Instagram, which is why I tend to stick to just 2 blog posts per week, but re-share my looks often on Instagram so make sure y'all don't miss them. Anyway, drop me a comment and let me know your thoughts!
My lace top is an oldie, but a goodie. I actually bought this cutie WAY back in April at Zara when we were in New York, and I can't believe they still have it! It now comes in a red color too, which I'm sort of obsessed with.
My high-rise jeans are also from last year, but it looks like Anthropologie brought them back for this year as well. These have a super high rise so I love wearing them with tops that are a little shorter or when I want to tuck in a top (and it actually stay put haha). Also, side note, I took these photos one week after having Kybella done on my stomach, so it was a little swollen/bloated making a few things fit a little awkwardly! In fact, the next several posts will be that way. Lesson learned. Don't take pictures when you are still swollen from a medical treatment!
xo, Loren
Photos by Julia Arceri Photography