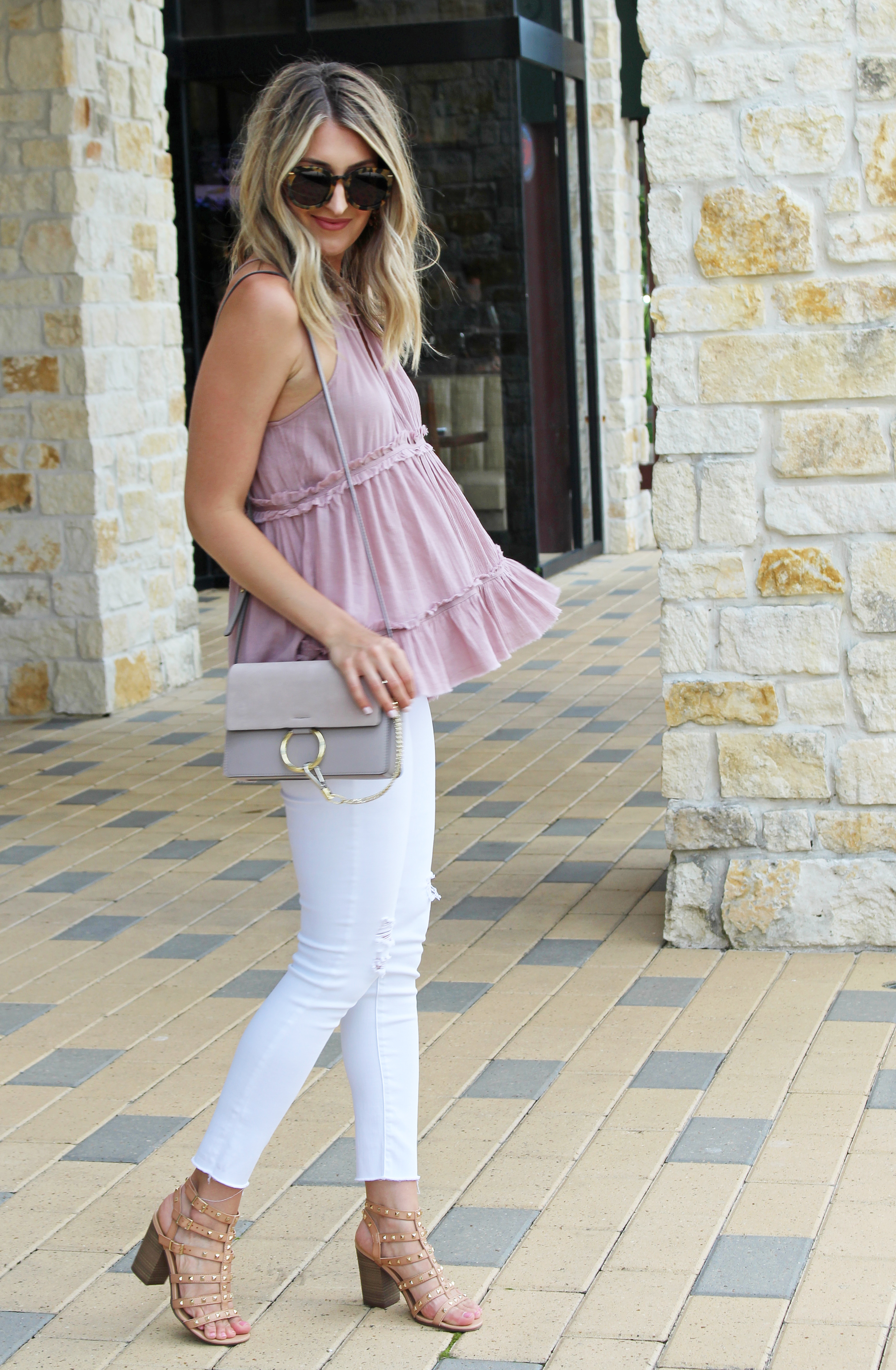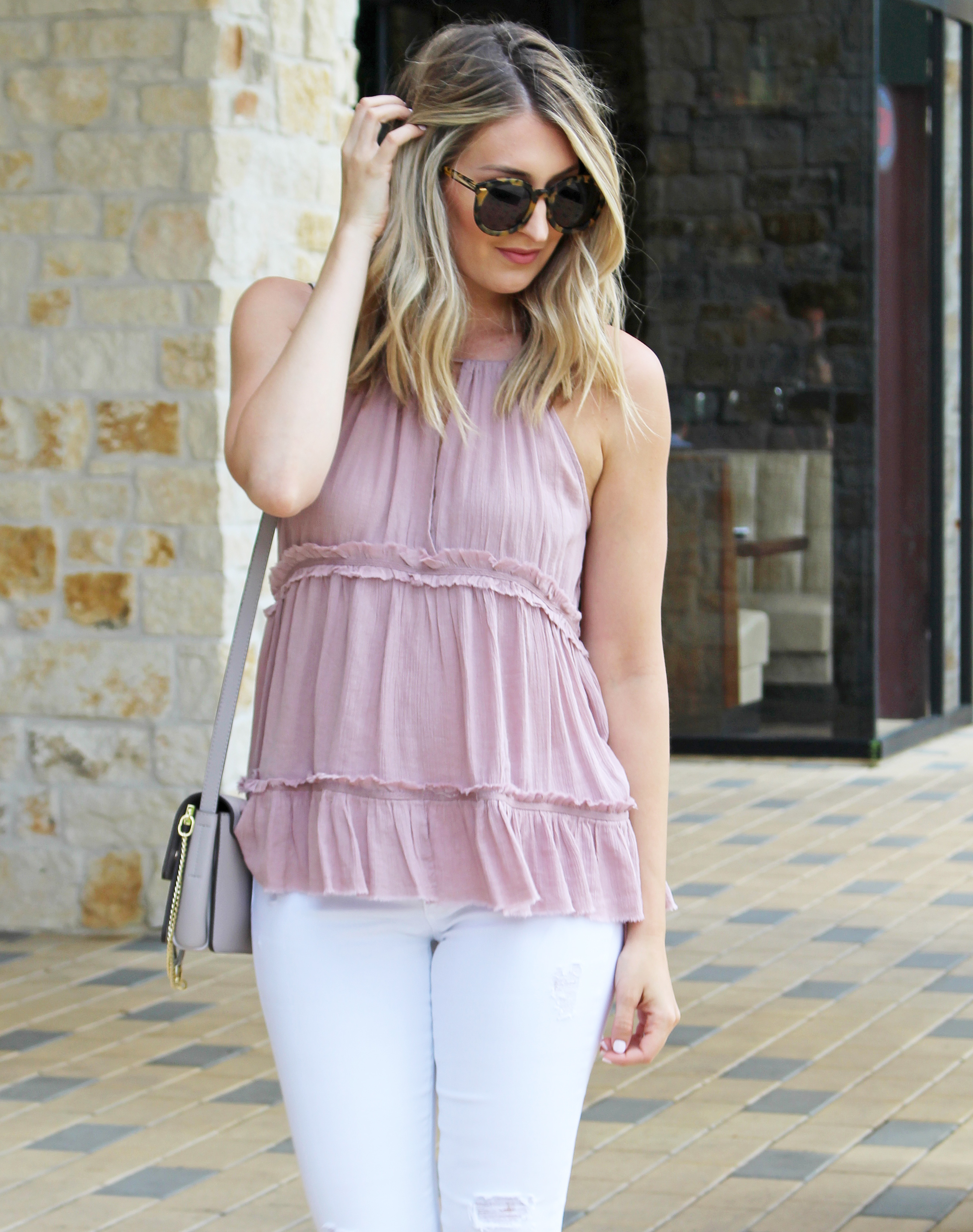 Hope y'all's week is off to a good start! We just got back from NYC on Sunday and y'all, I am EXHAUSTED. I don't know why, but it's like I just can't get enough sleep! We had such a fun trip though…despite it being a bit colder than my silly weather app actually said it would be when I packed. But the good news is, you can shop for pretty much anything you need in NYC, so no biggie!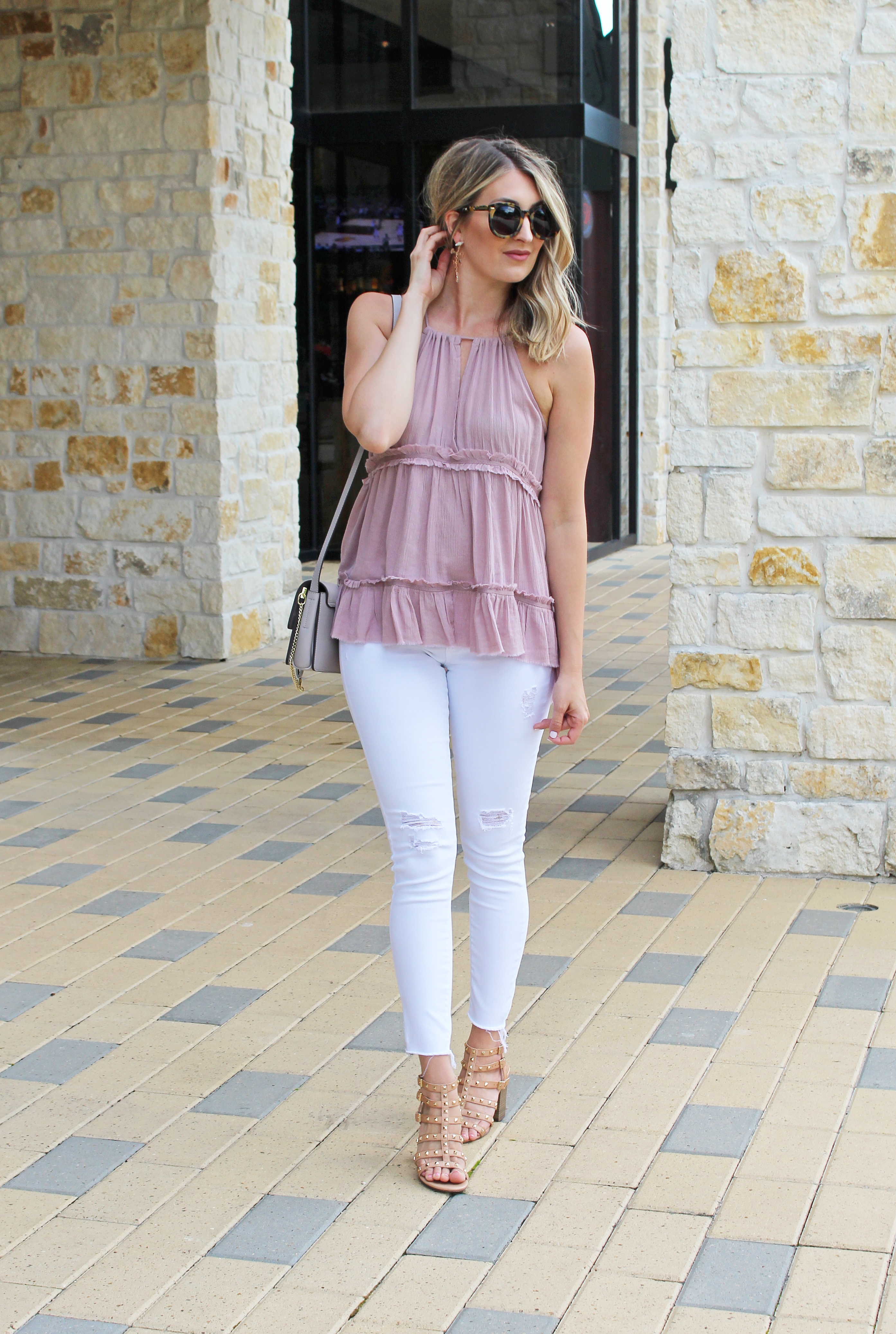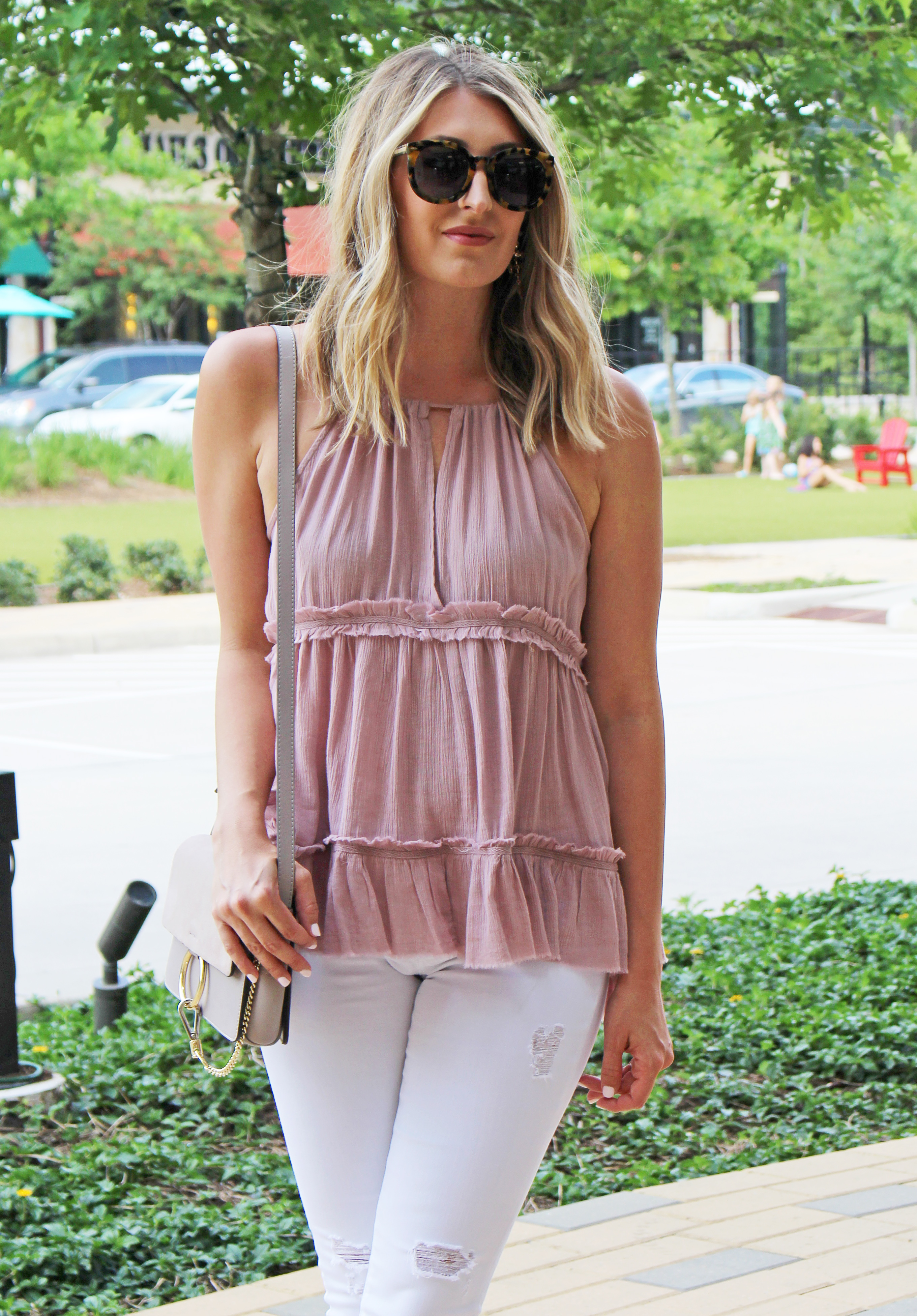 We definitely did lots of shopping, we went to a Mets game (per my hubby's request), we went to the Met (I have been to NYC twice before and never been, it's actually pretty cool!), and did lots of eating! My favorite place we ate was ABC Kitchen. I wanted to eat there last time we were there, but could not get a reservation for the life of me. I managed to get one this time, and it was so worth it! It's such a pretty restaurant, and the food is outstanding! Of course we also went to my favorite brunch spot, Sarabeth's, which is always amazing. But my favorite thing we did the entire trip was visit the 9/11 Memorial Museum. It was so moving, especially because I remember the events of that day so vividly. I am not a crier, but I found myself tearing up several times throughout the main exhibit. I highly recommend it if you are planning a trip to NYC!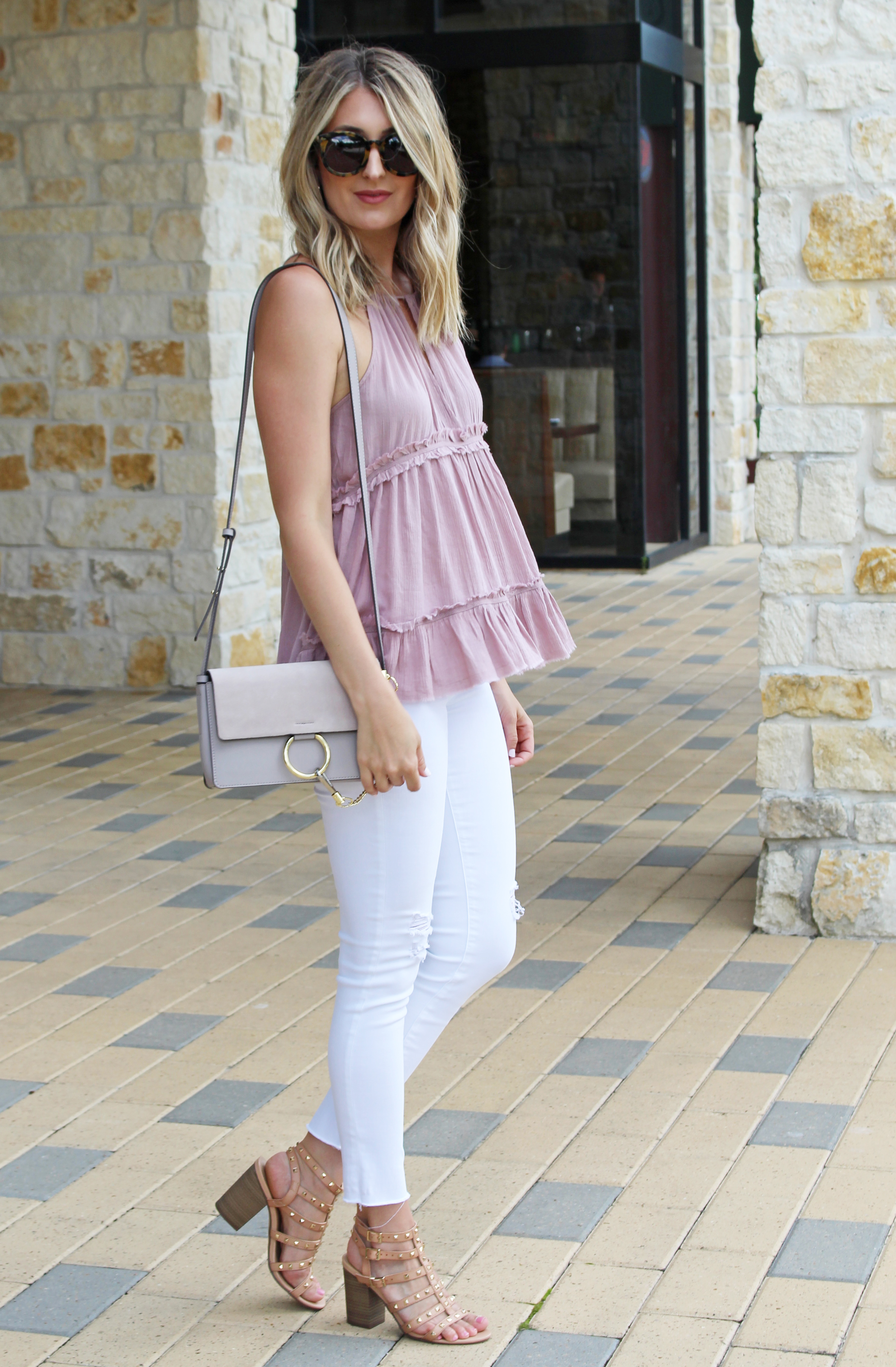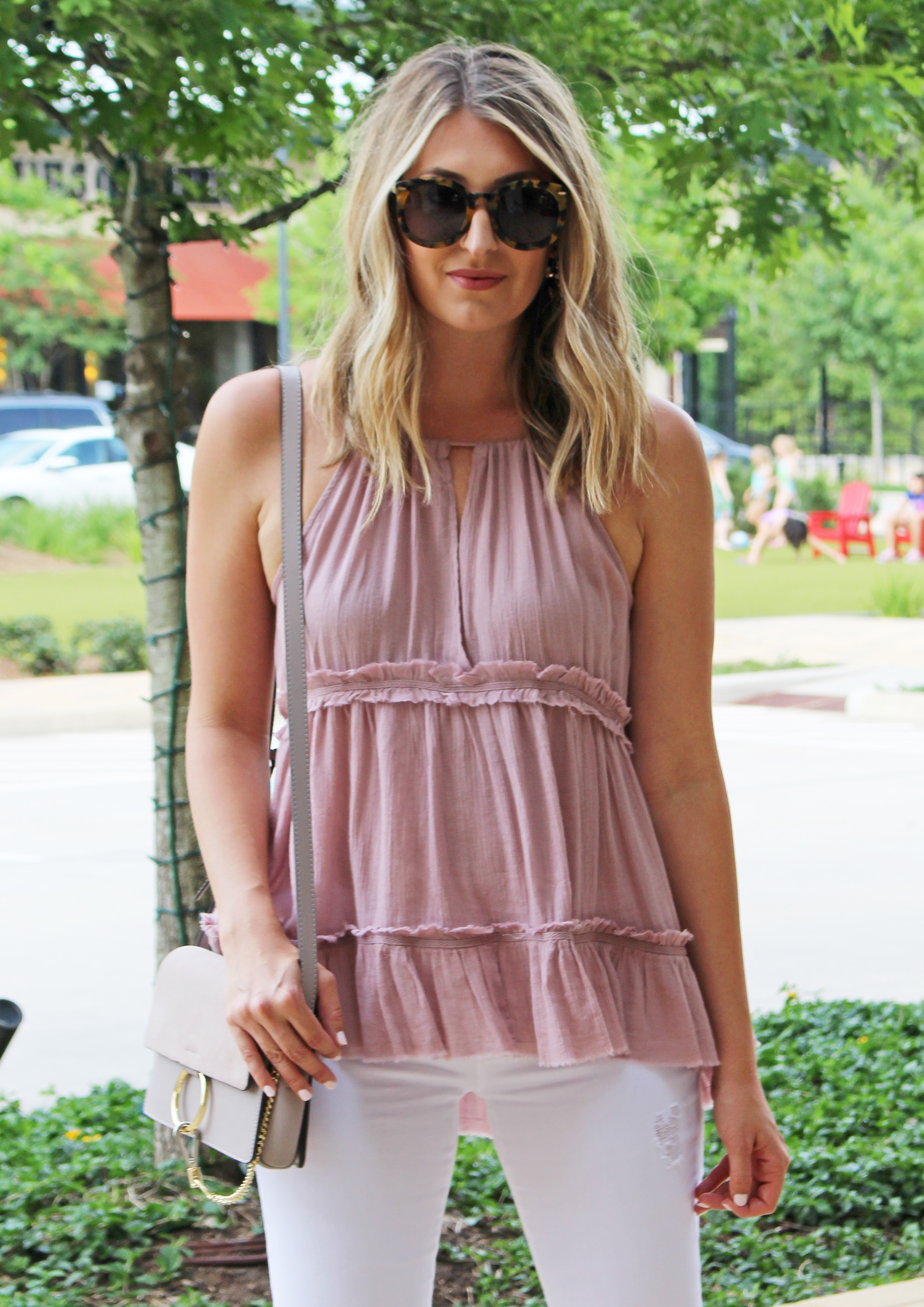 Okay, let's talk about how cute this top is! I think this light lavender purple is just so pretty for spring, and it looks good with lots of different colors of bottoms. For this look, I paired it with my favorite distressed white skinnies, but I've also been loving it with both lighter and darker denim! The website says this top fits true to size, but I definitely recommend sizing down. I am wearing an extra small here, and I pretty much NEVER wear an extra small. I am typically a small or a medium due to my wider shoulders, but the armholes on this top are pretty big so I found that I had to size down to avoid showing my bra.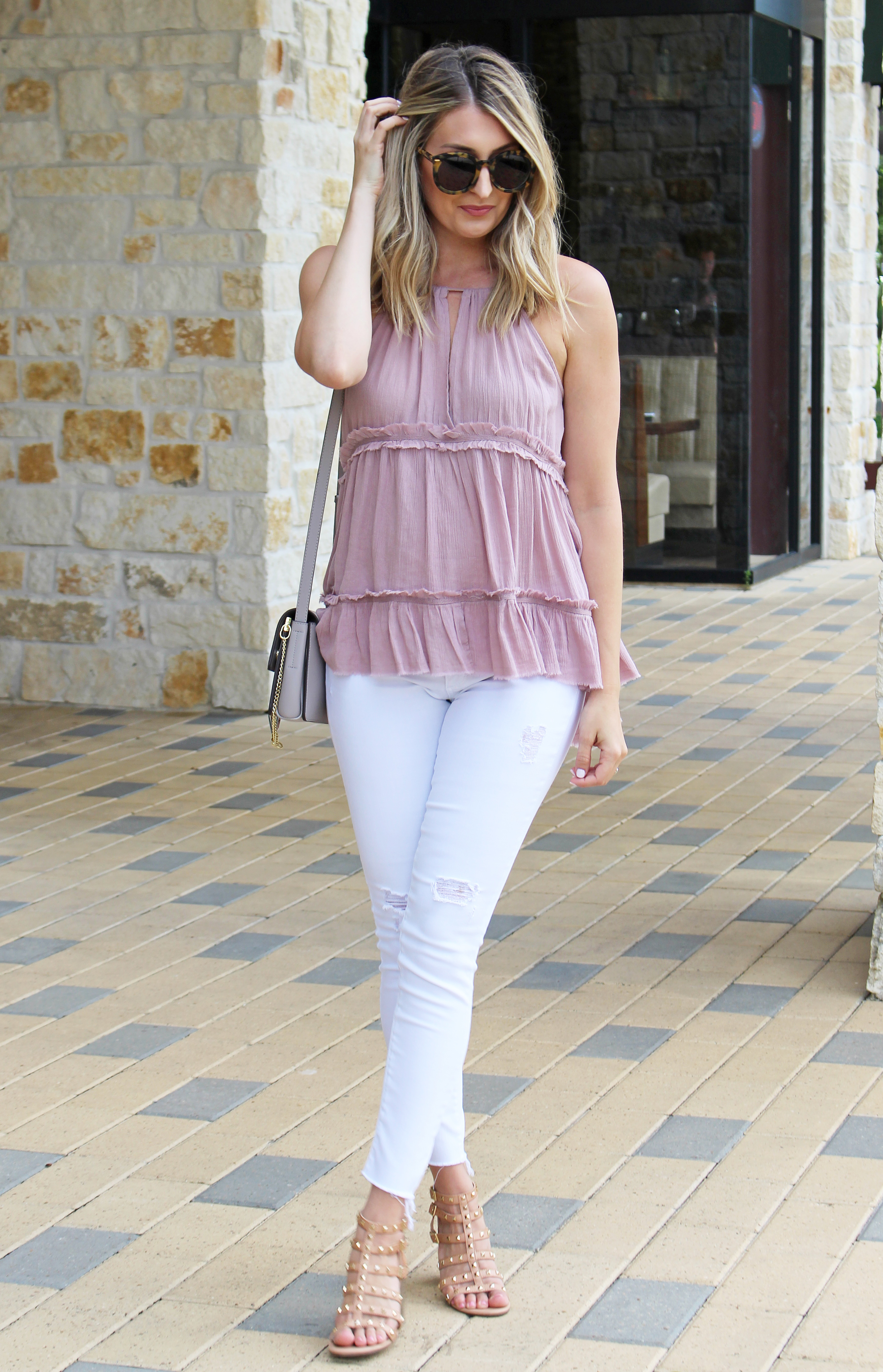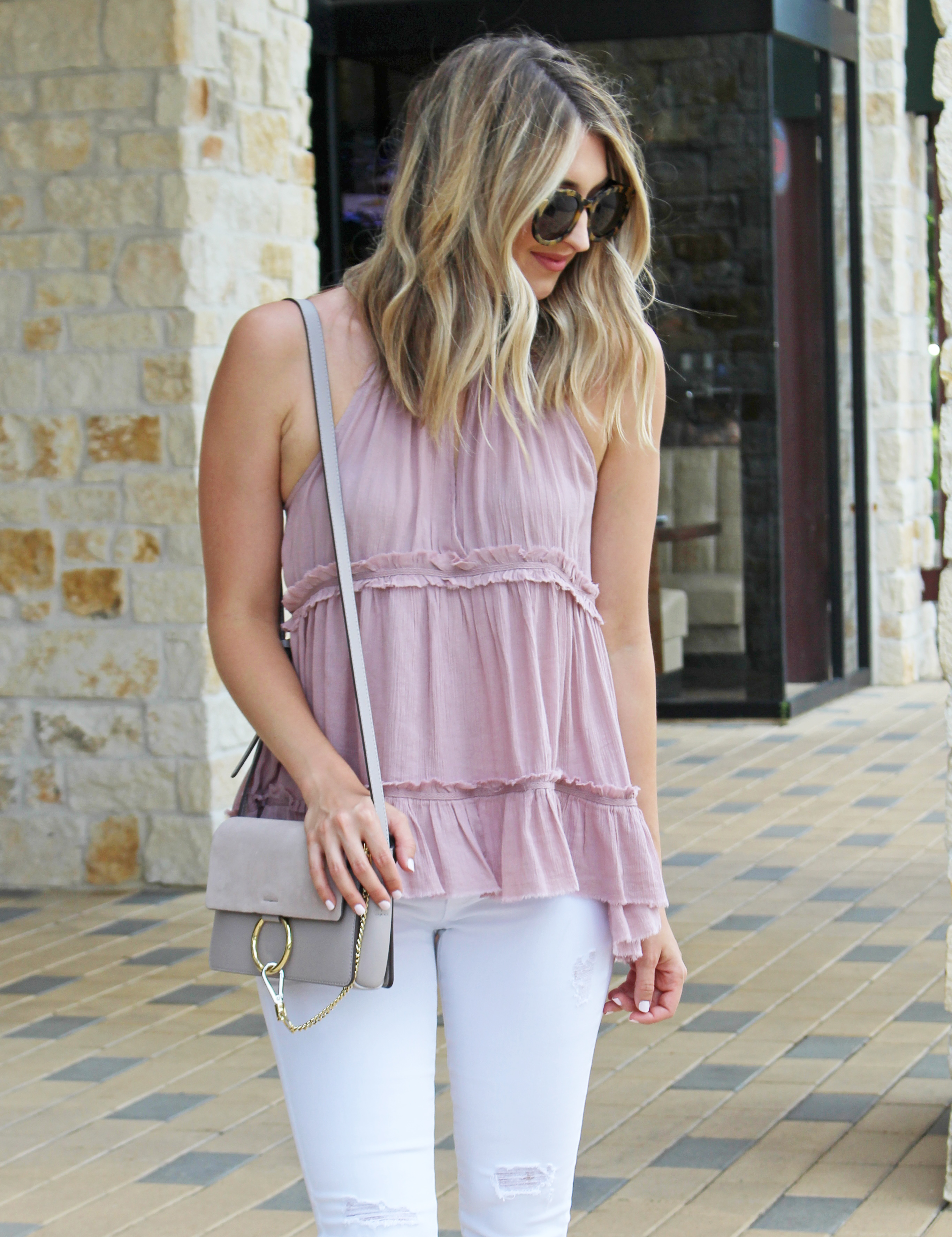 I love that this top can be dressed up or down. I have worn it with shorts and flat sandals, jeans and flat sandals, and of course, white jeans and my absolute FAVORITE studded heels. Y'all…these shoes are from Target. TARGET. And they are so amazing. I swear, I find myself wanting to wear them with everything! How can you go wrong with a pair of shoes this cute for less than $50?! Do yourselves a favor, and order some before they sell out!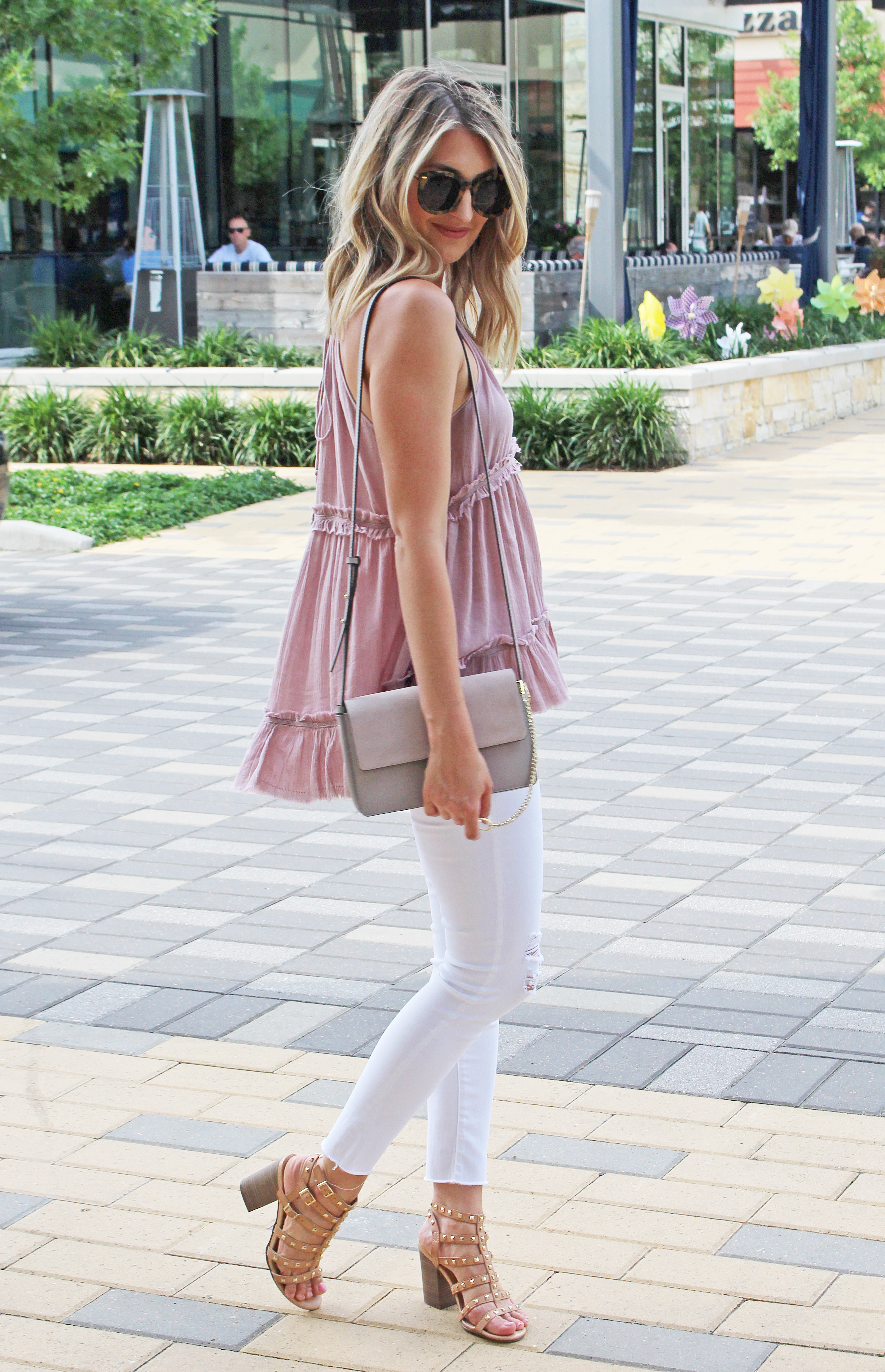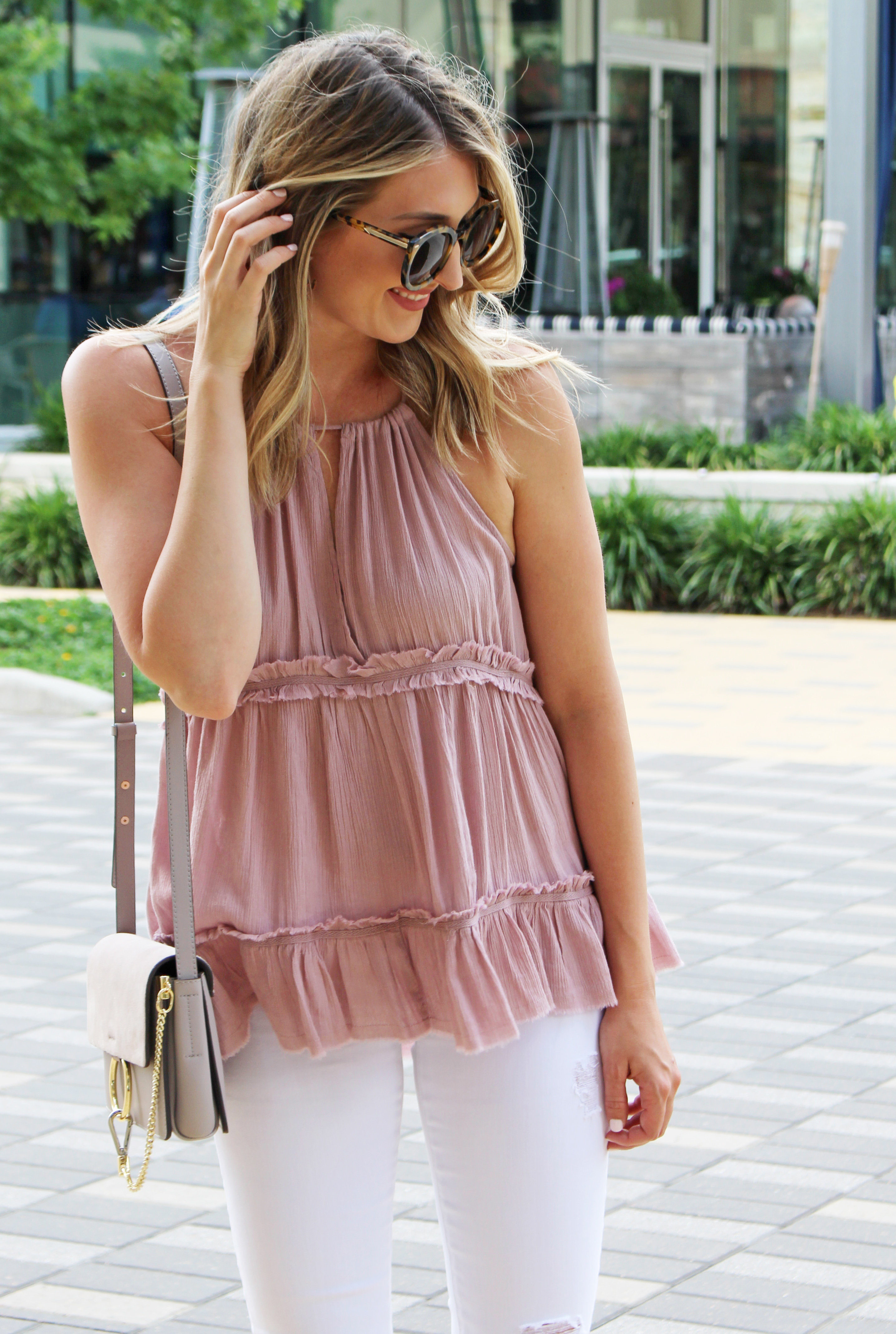 I have been on a low-key accessory look lately, so I didn't add too much to this look as far as accessories go. I am pretty much into statement earrings right now, so I went with a pretty rose gold pair for this look. Then just finished it off with this pretty light gray bag and one of my favorite pairs of statement earrings.
xo, Loren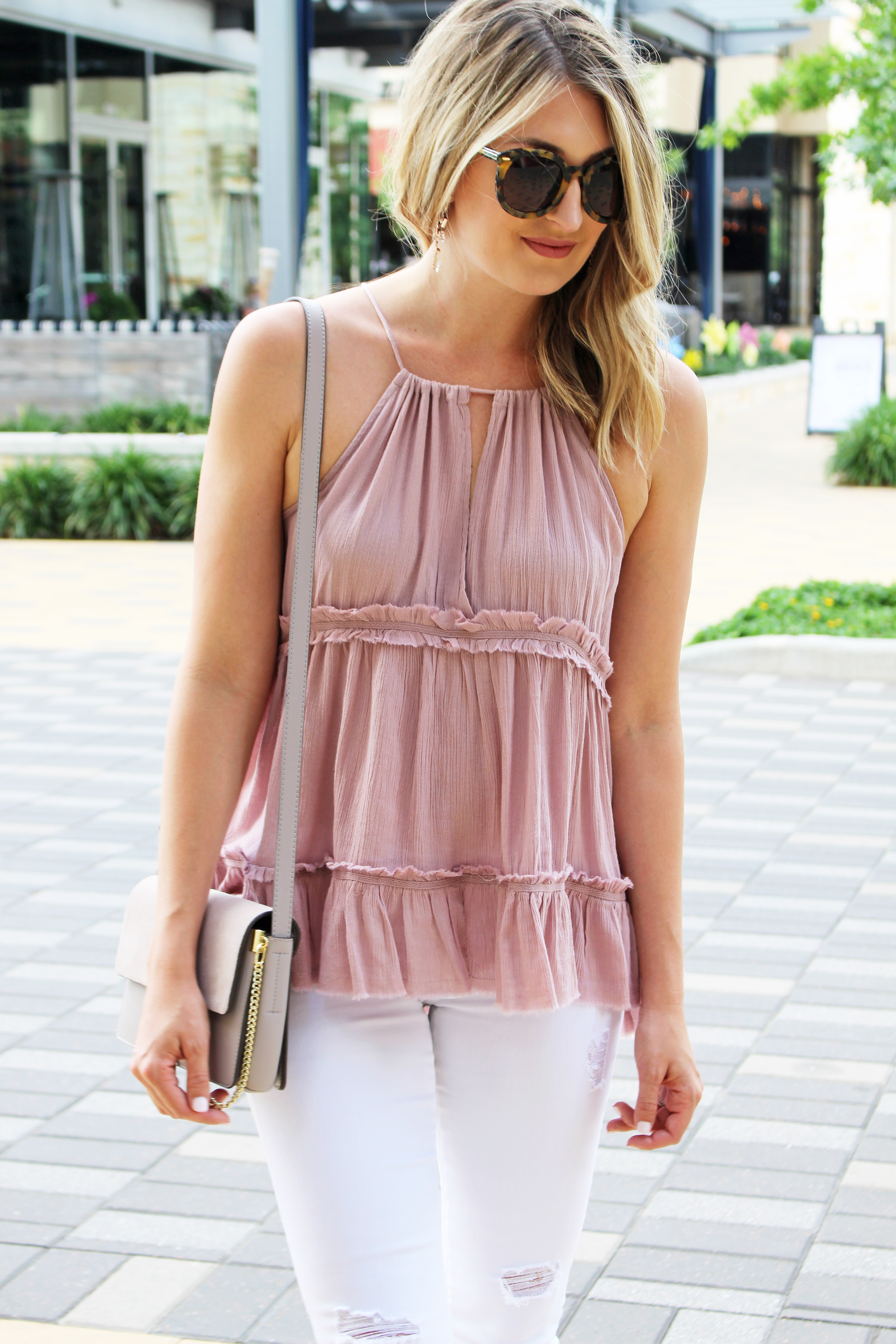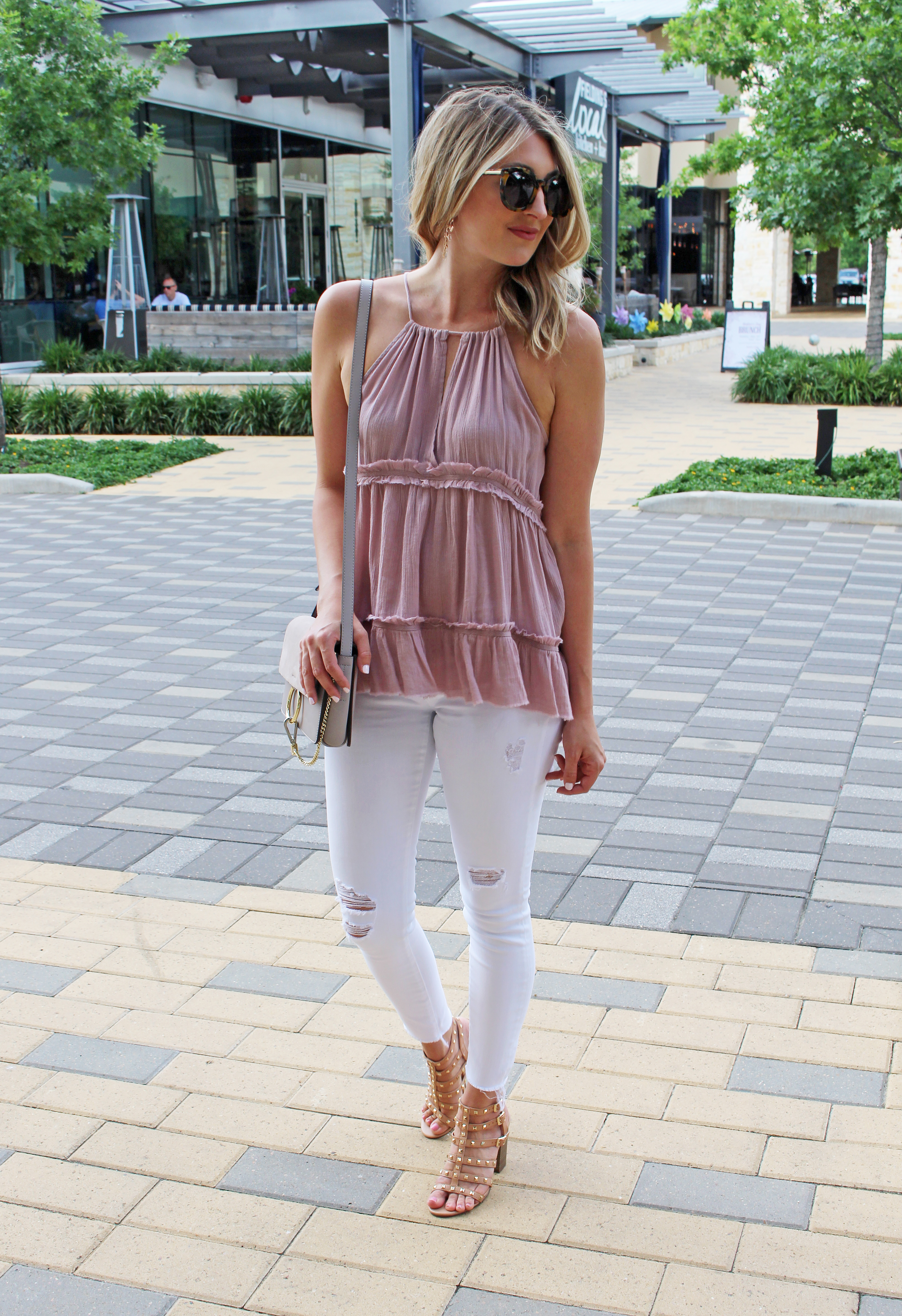 Top: Sun & Shadow / Denim: AG Jeans (similar here) / Sandals: Target / Bag: Lacattura / Sunnies: Karen Walker / Earrings: Kendra Scott