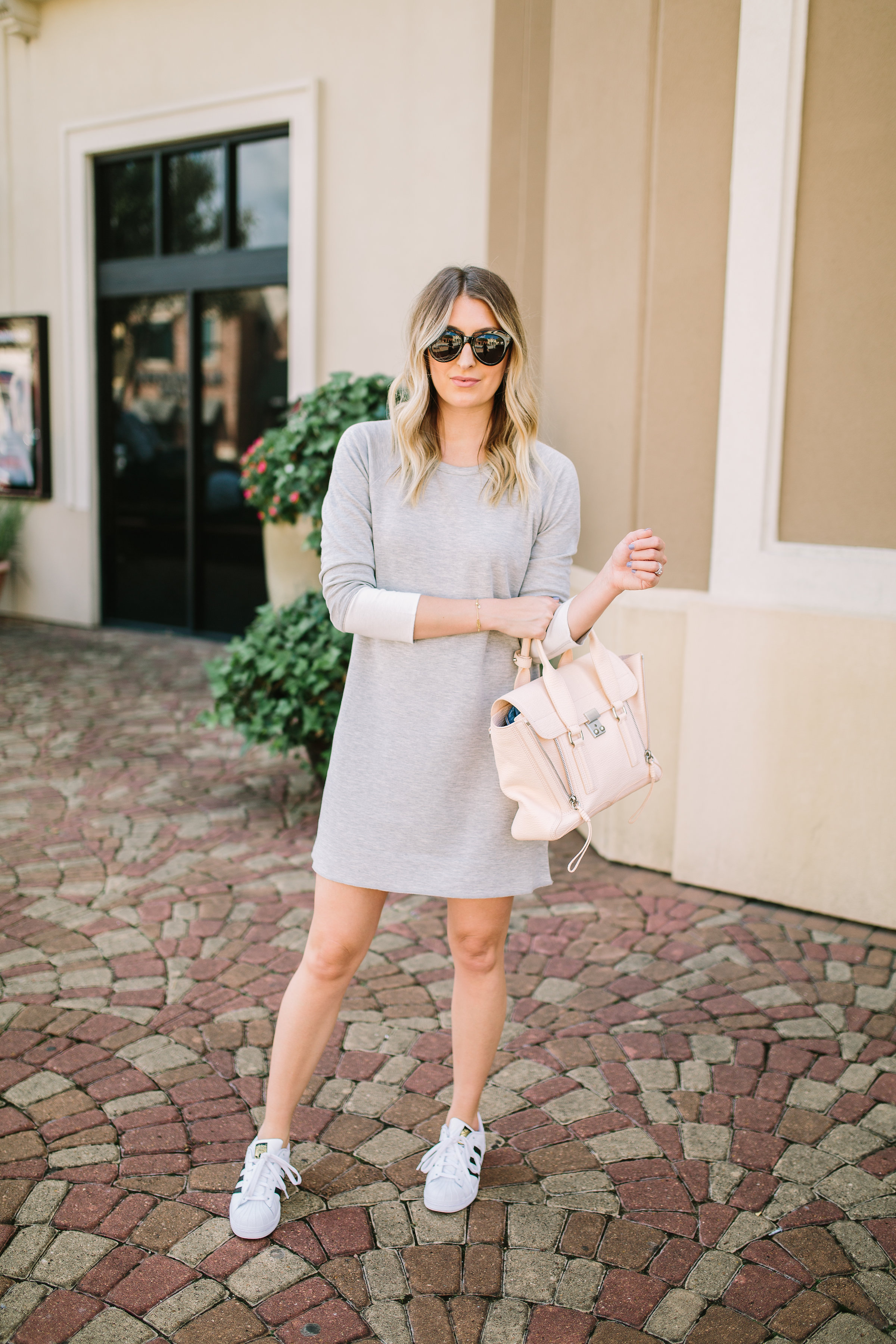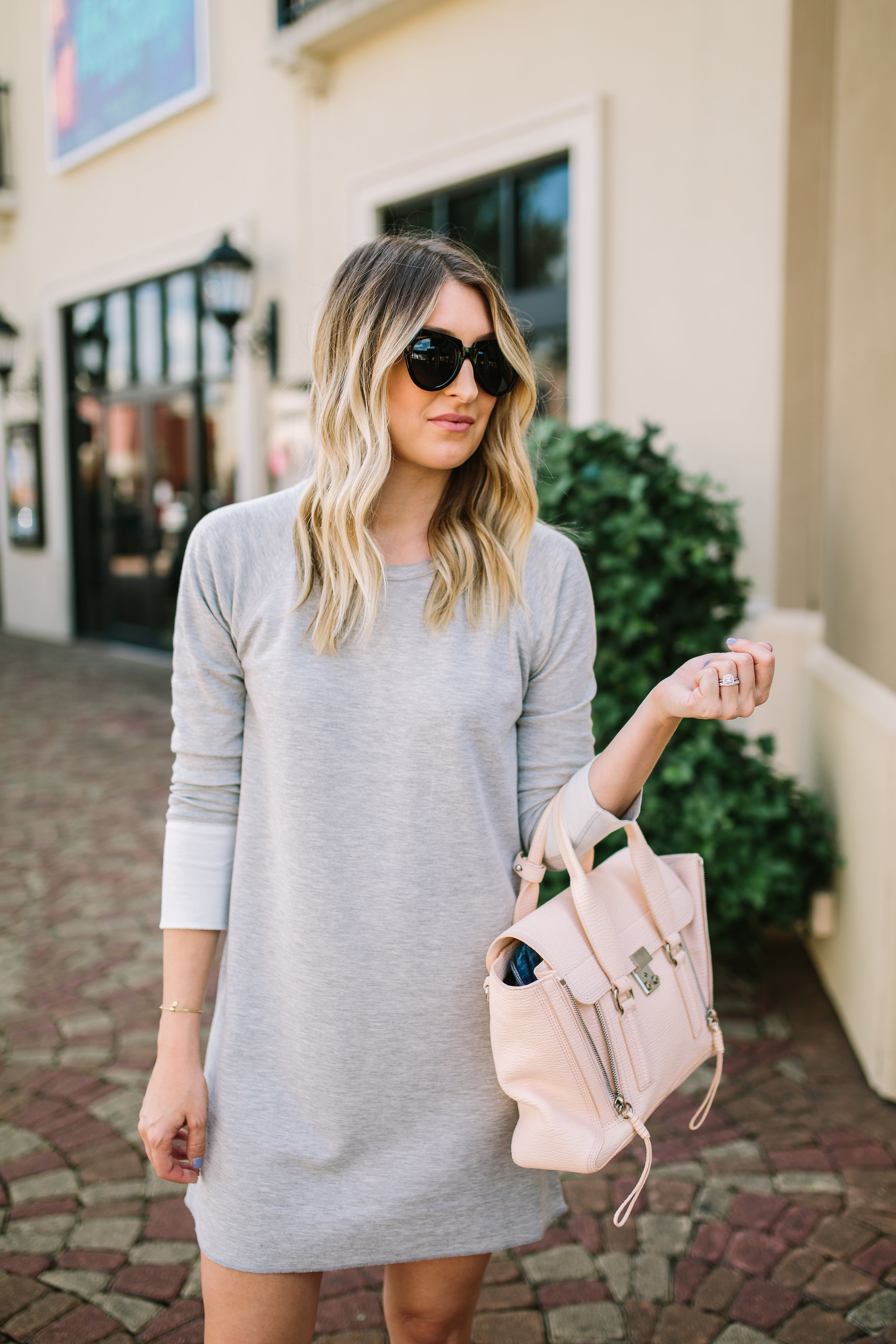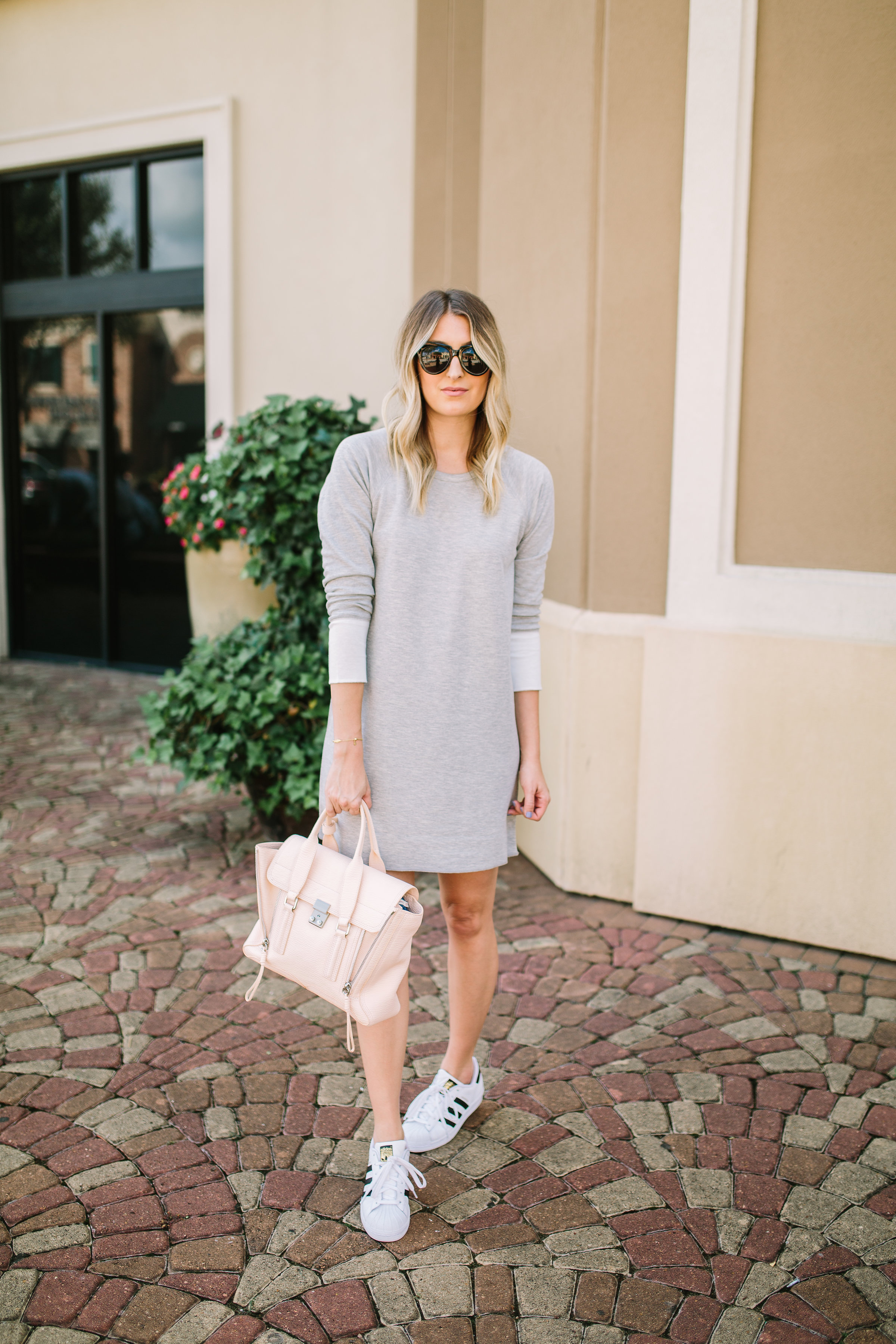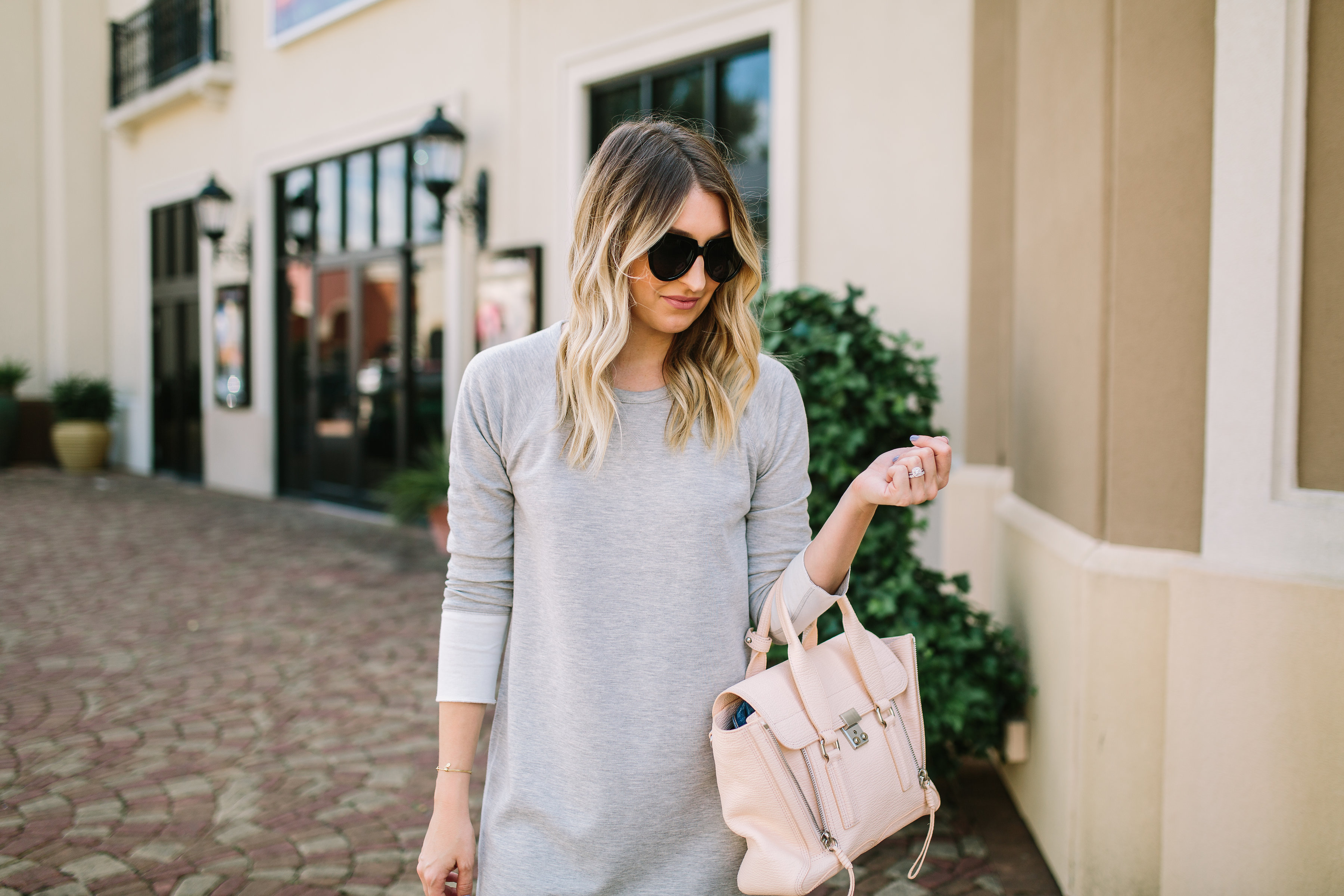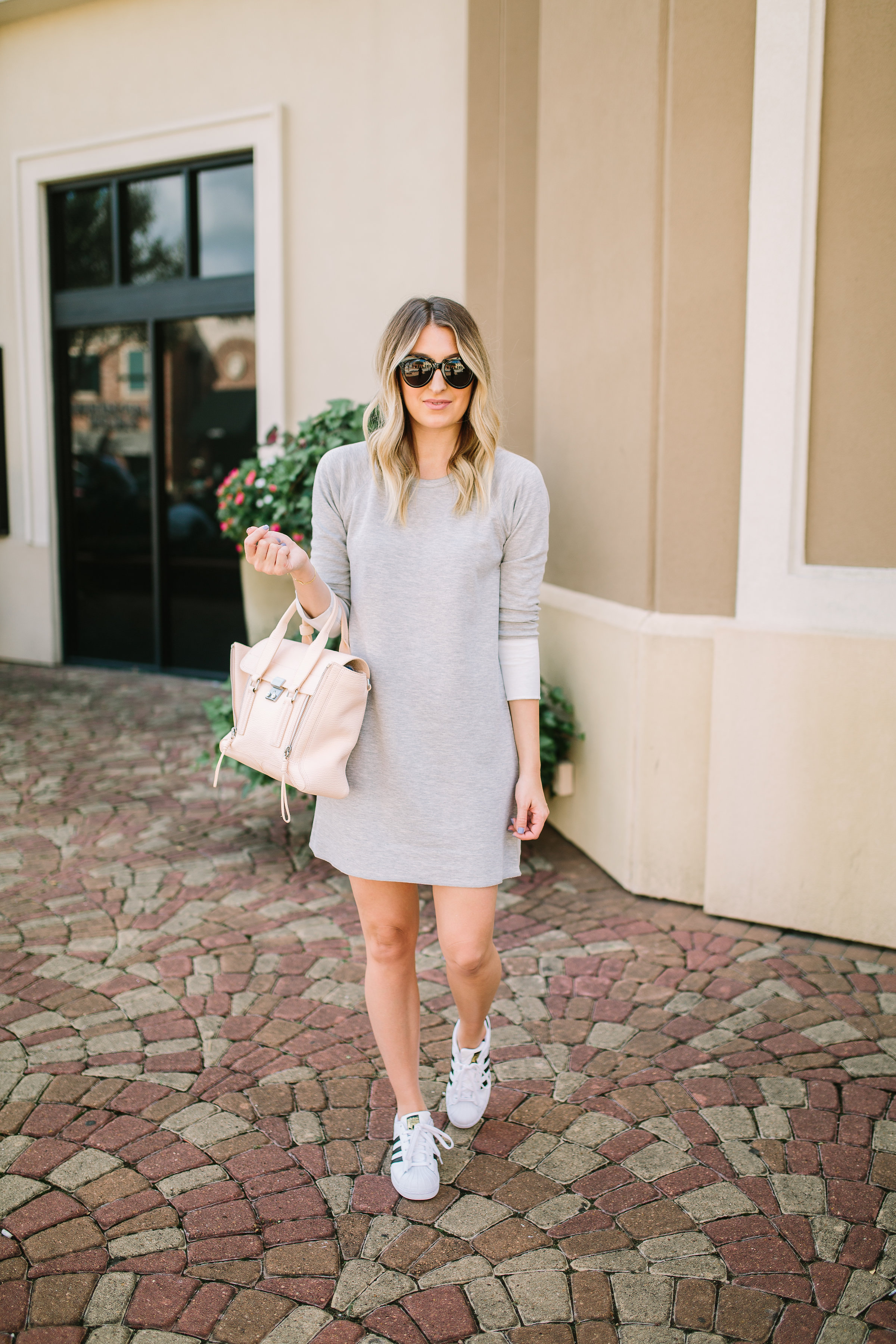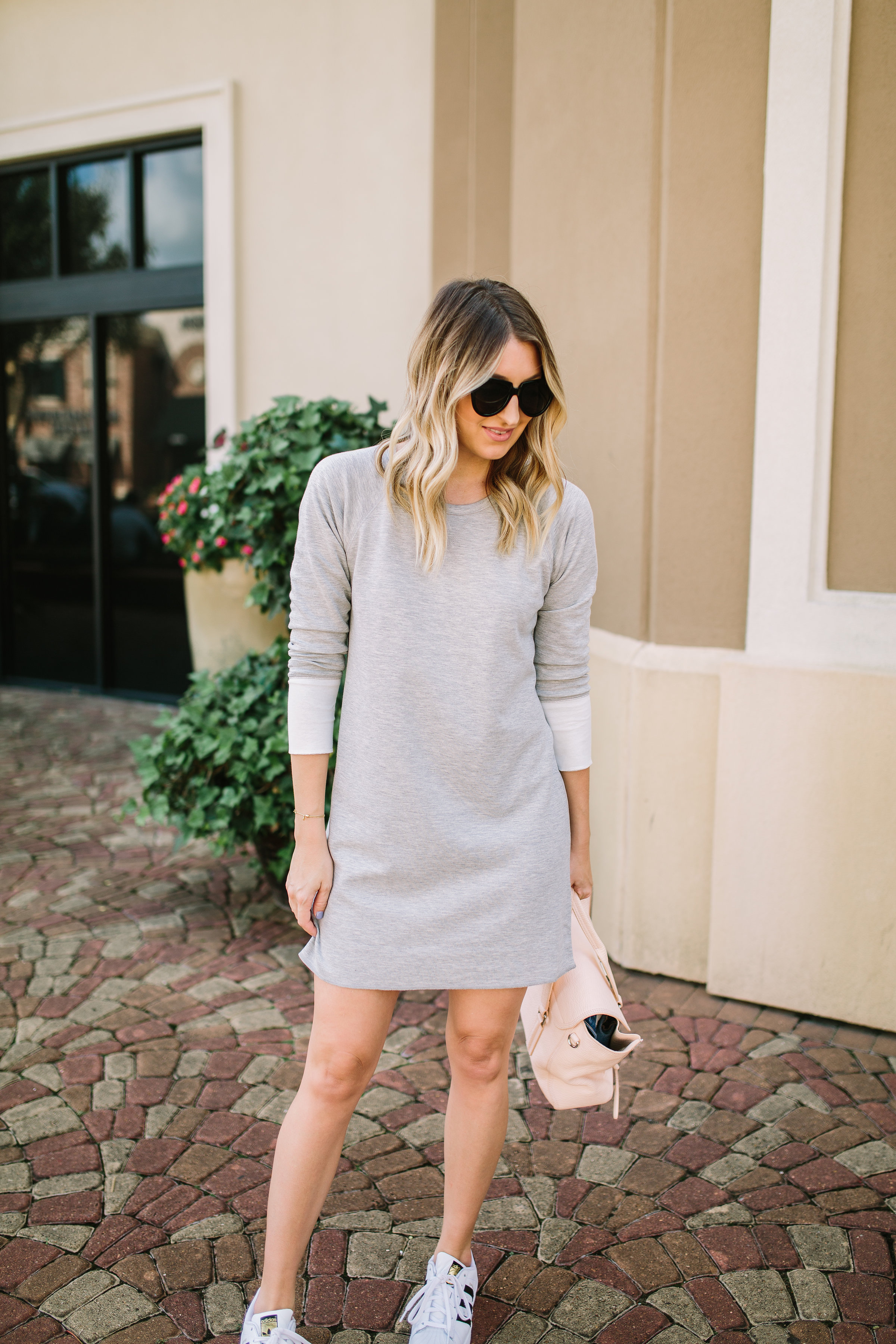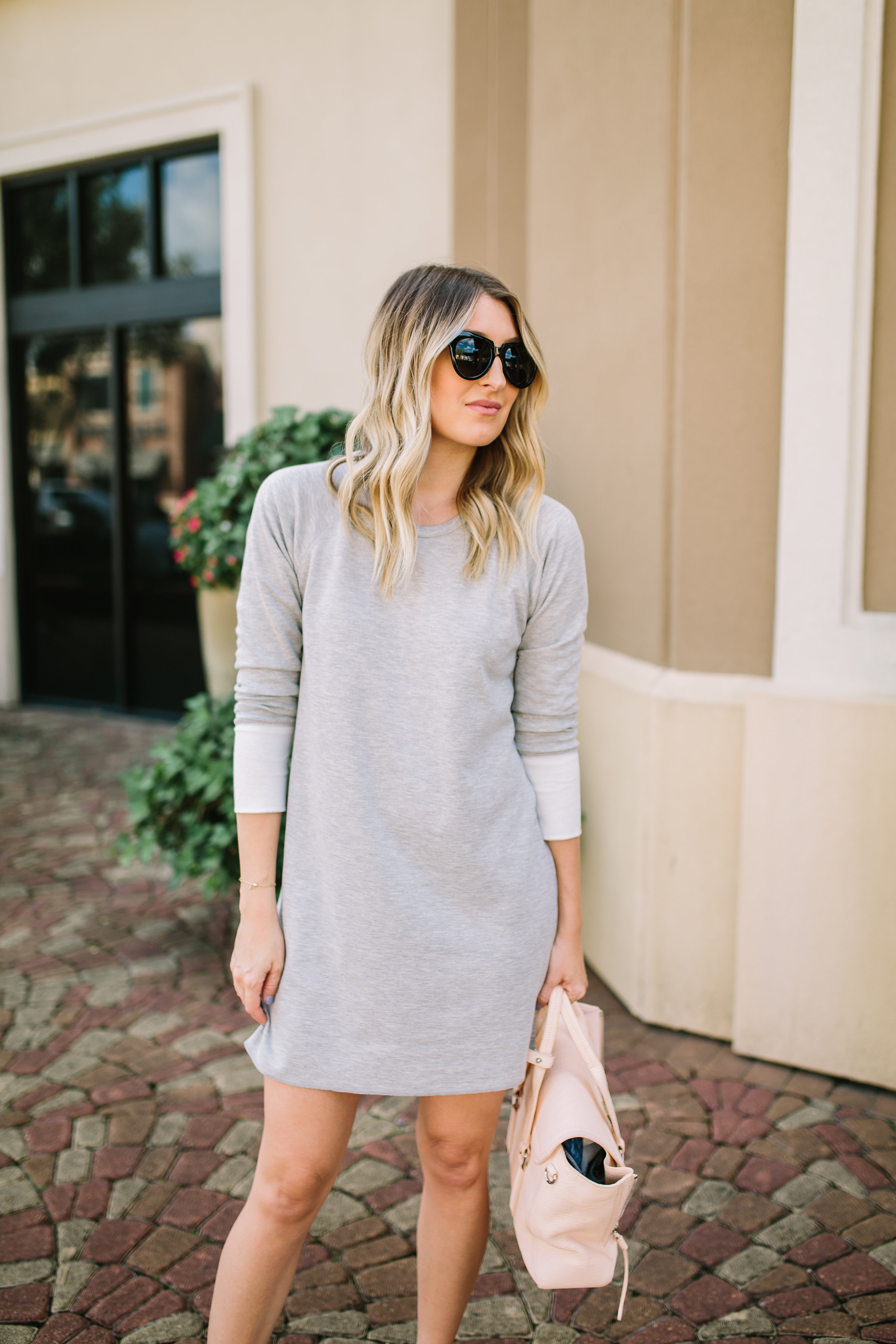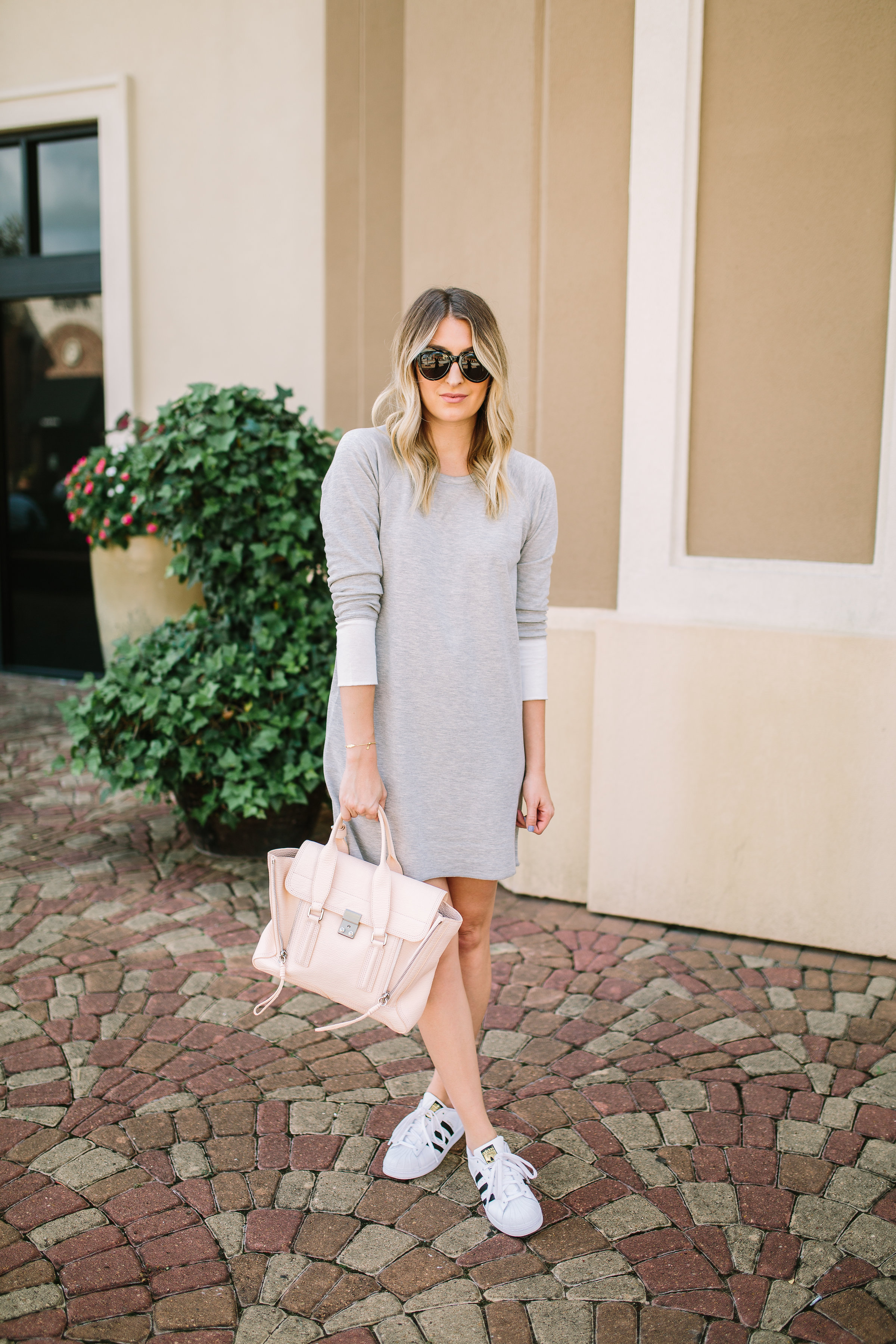 Dress / Sneakers / Bag / Sunnies
Happy Friday y'all! I am so excited for the weekend! We are supposed to have some pretty chilly weather and I can't wait to wear at least three sweaters a day! You probably think I'm joking…but it's been done before. Tomorrow is my little Mason's second birthday, so we are just having a little Cars themed (he's seriously obsessed) pizza party with my family. The thing I'm most looking forward to about it is seeing his reaction when I walk into the house holding a bunch of Cars balloons. It's like his two favorite things in one. When he sees either of the two, he freaks out with excitement (like hyperventilates, I swear, so it should be pretty funny.
This cozy little dress is another favorite piece from the current Lilla P collection. I swear y'all, if you haven't checked out Lilla P yet, you should. I love every piece I get from them. They are more of investment pieces, but the quality is definitely worth it. This dress is actually reversible. Which, if I'm being honest, I didn't even realize until after I shot this look, or I would have shot it both ways for y'all! But the other side is white/ivory, with the light grey trim.
In addition to all my favorite sneakers, I have also worn this dress with over-the-knee boots and flat mules. Even though it's more of a sweatshirt dress, you can totally dress it up a little with different shoes and by layering a jacket over it!
Have a good weekend babes!
xo, Loren
Photos by Julia Arceri Photography