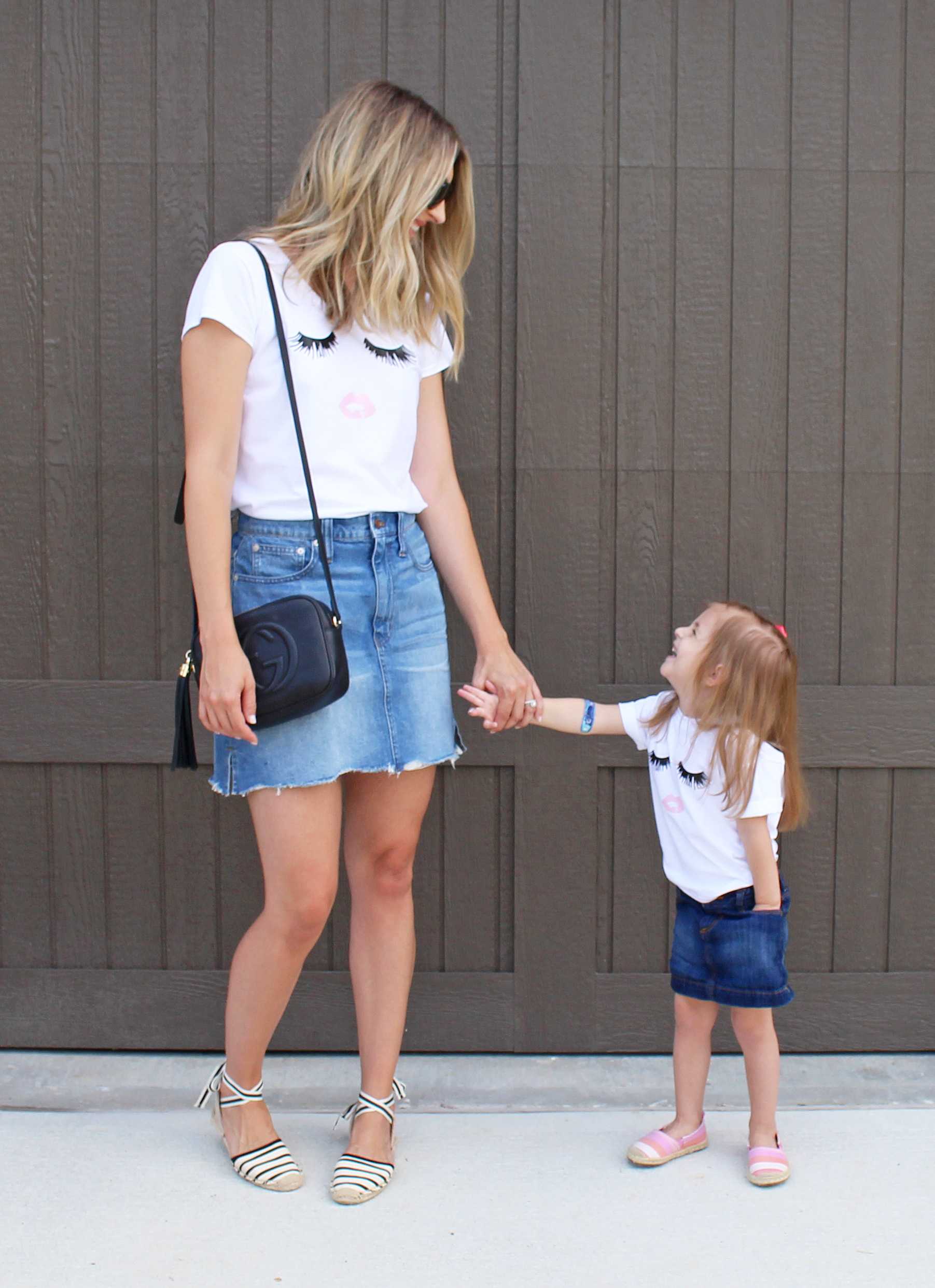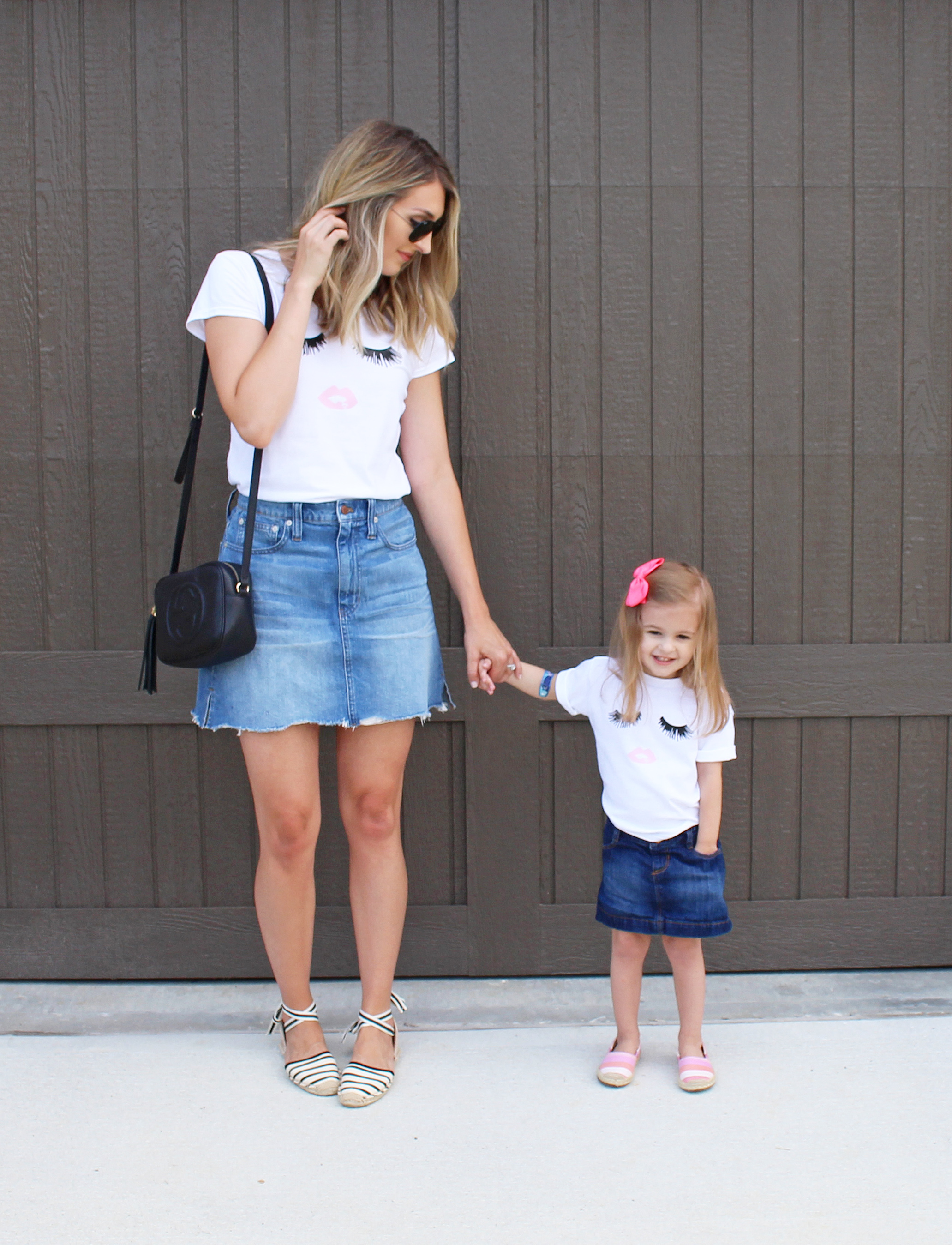 OMG y'all…how cute are these mommy and me tees from Lexi's Loft?! I am so obsessed with them, and Liv is too. No joke, when they arrived in the mail, Liv saw me open the package, and she made me put hers on her right away. She then proceeded to wear it out to my grandmother's birthday dinner and refer to it as her "lips" shirt.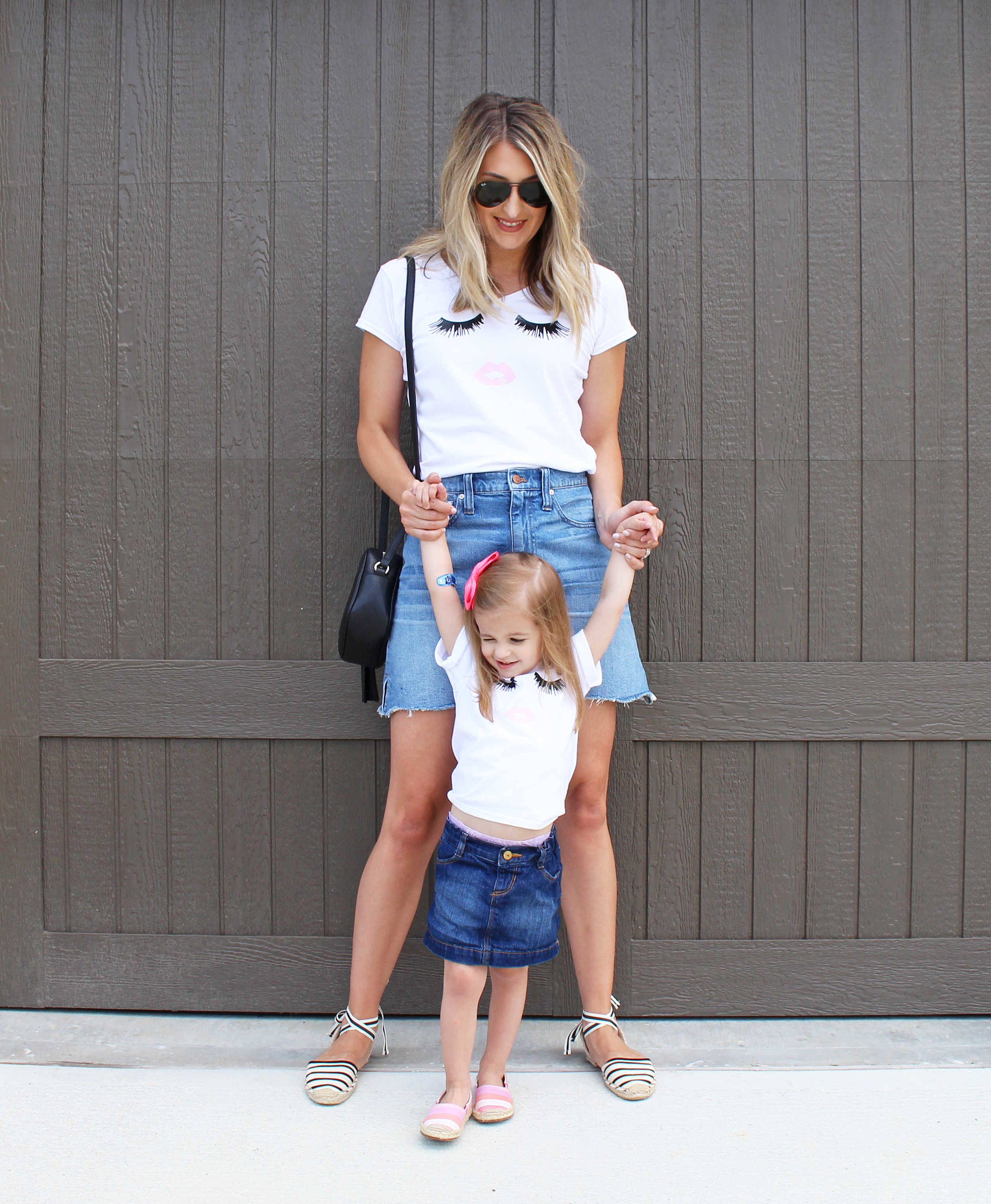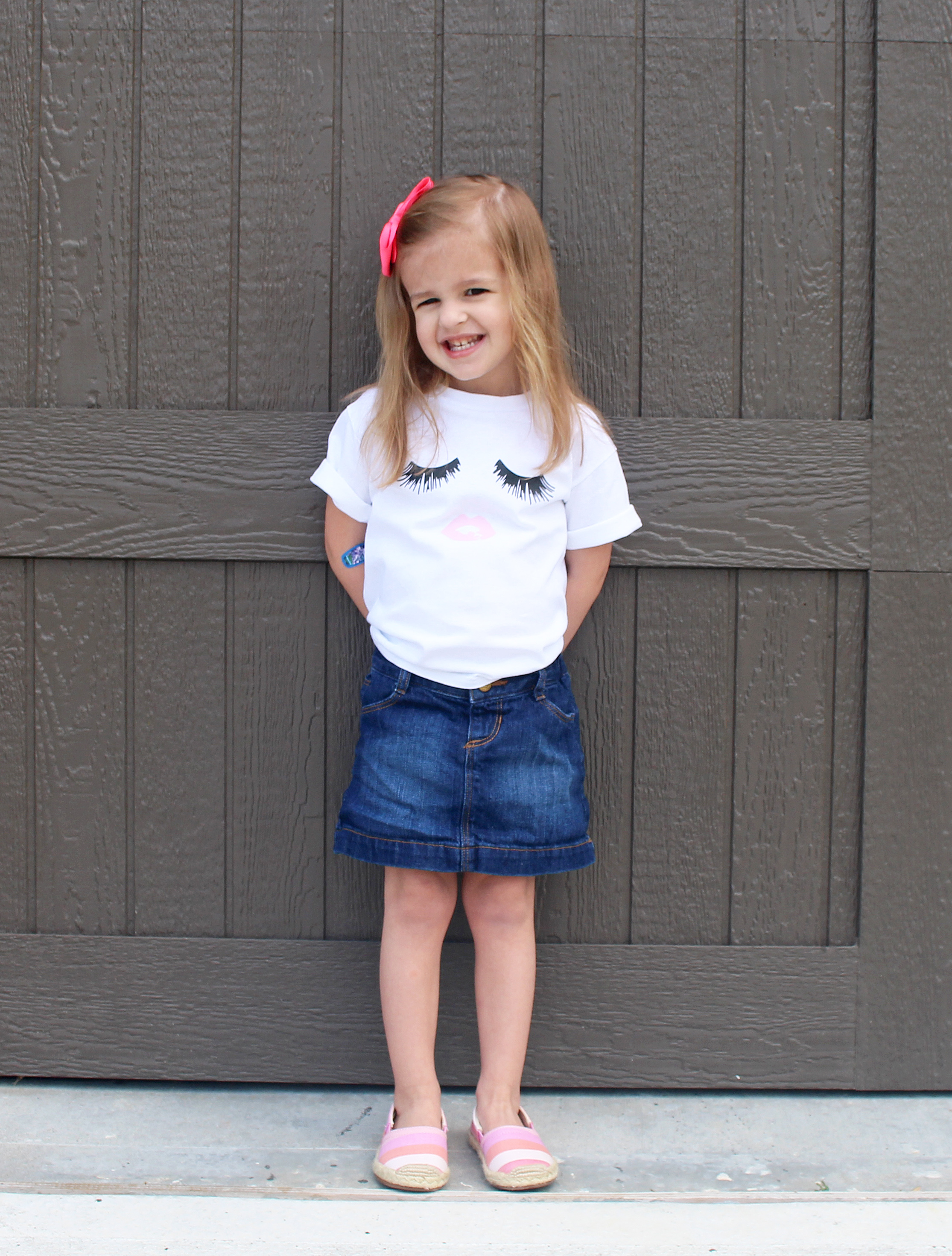 She loves copying me, so these adorable tees were a no-brainer. Also, she refuses to wear pants/shorts. Everything has to be dress or a skirt. Thank goodness for this little denim skirt or she would have tried to wear this shirt as a (very short) dress haha! So naturally, when styling these, I had to pair mine with a skirt instead of shorts or pants!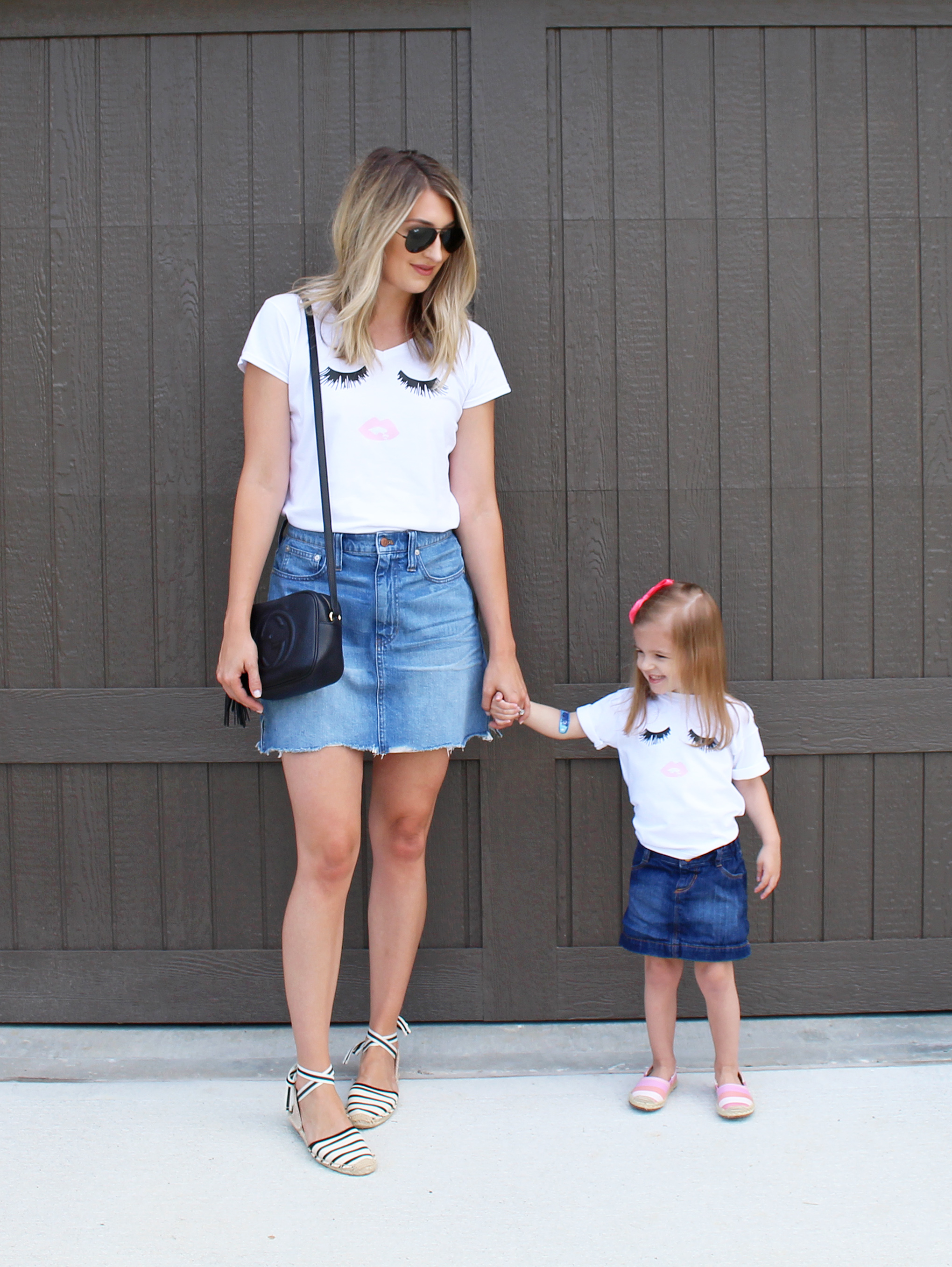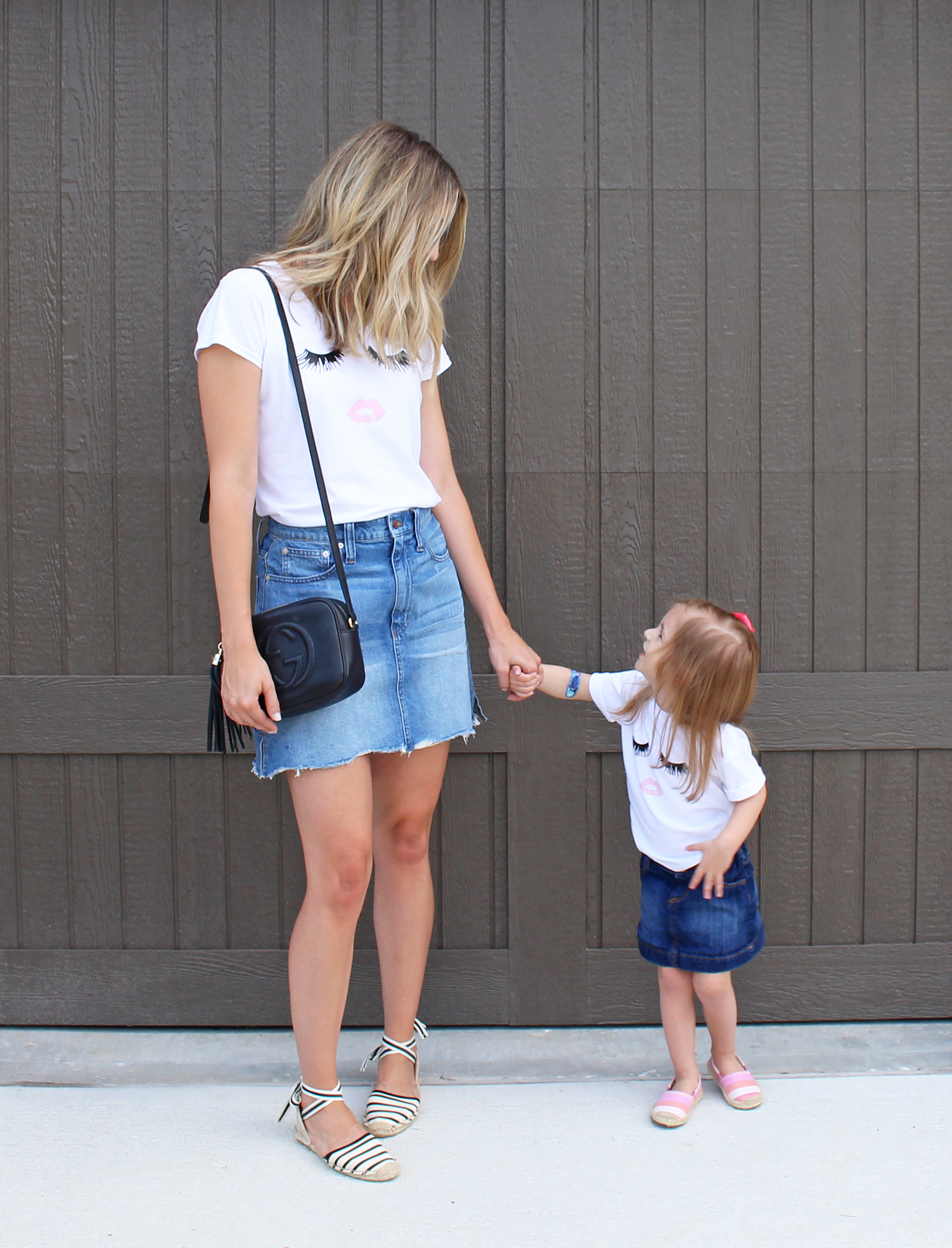 Side note, it is incredibly hard to take pictures with a very strong willed three year old little girl. At first, she didn't want me to be in the picture with her. I finally convinced her, but it took a lot of it. And I may or may not have used some bribery as well!
Be sure to check out all the adorable tees at Lexis Loft y'all!
xo, Loren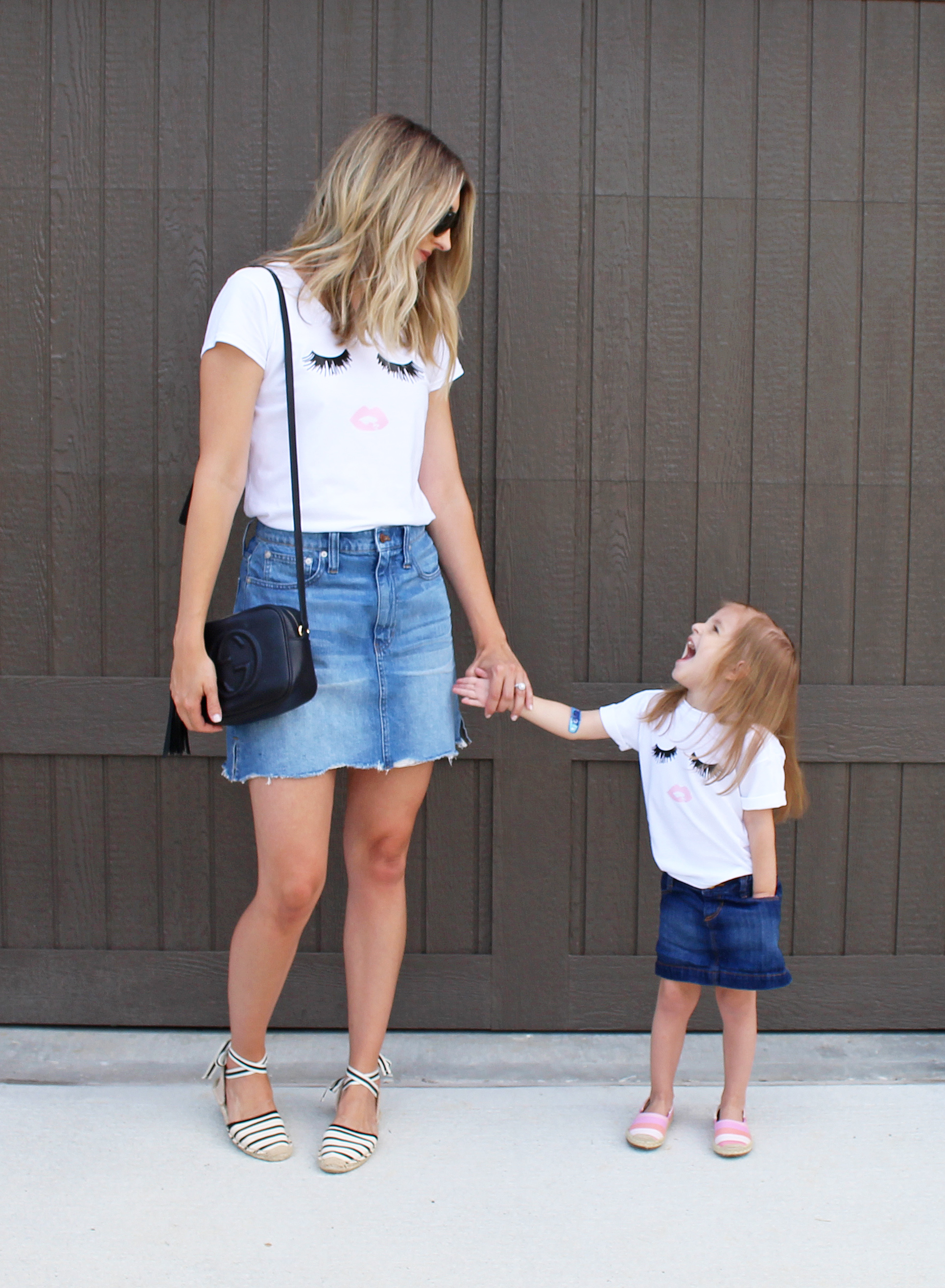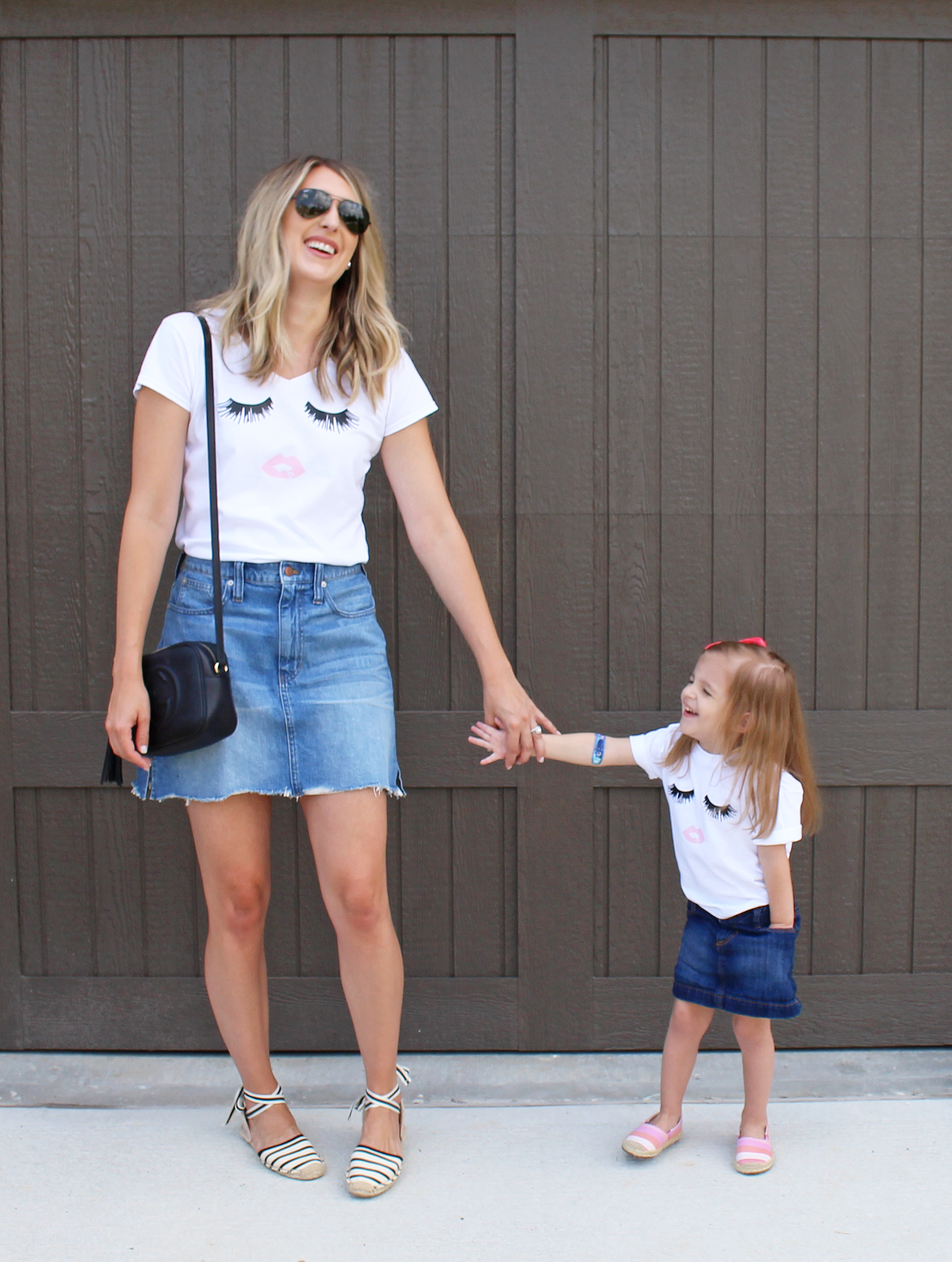 My Outfit: Lexi's Loft tee / Madewell skirt (also love this option) / Soludos espadrilles / Gucci bag / Ray-Ban sunnies
Liv's Outfit: Lexi's Loft tee / Old Navy skirt (similar here) / Gap espadrilles