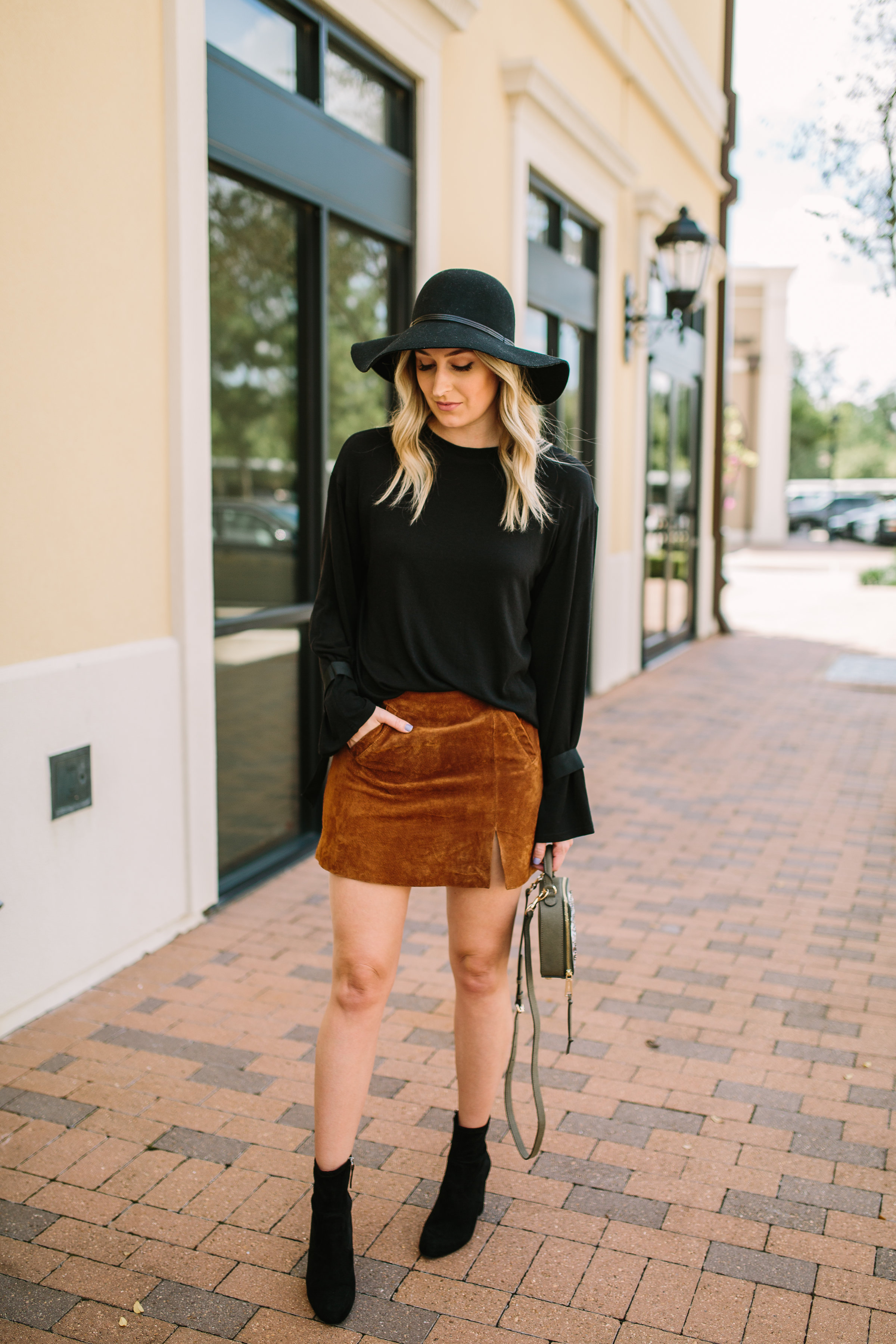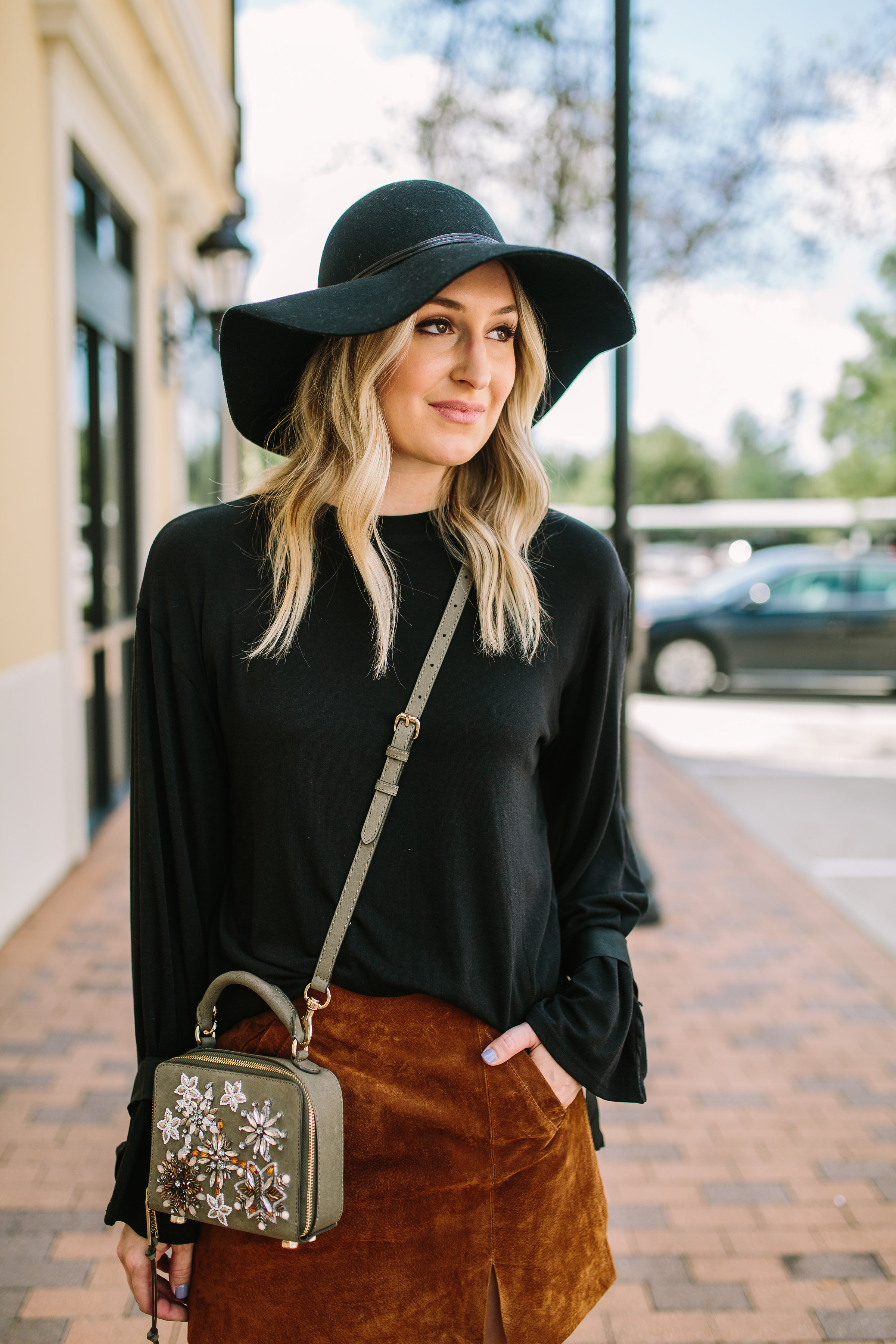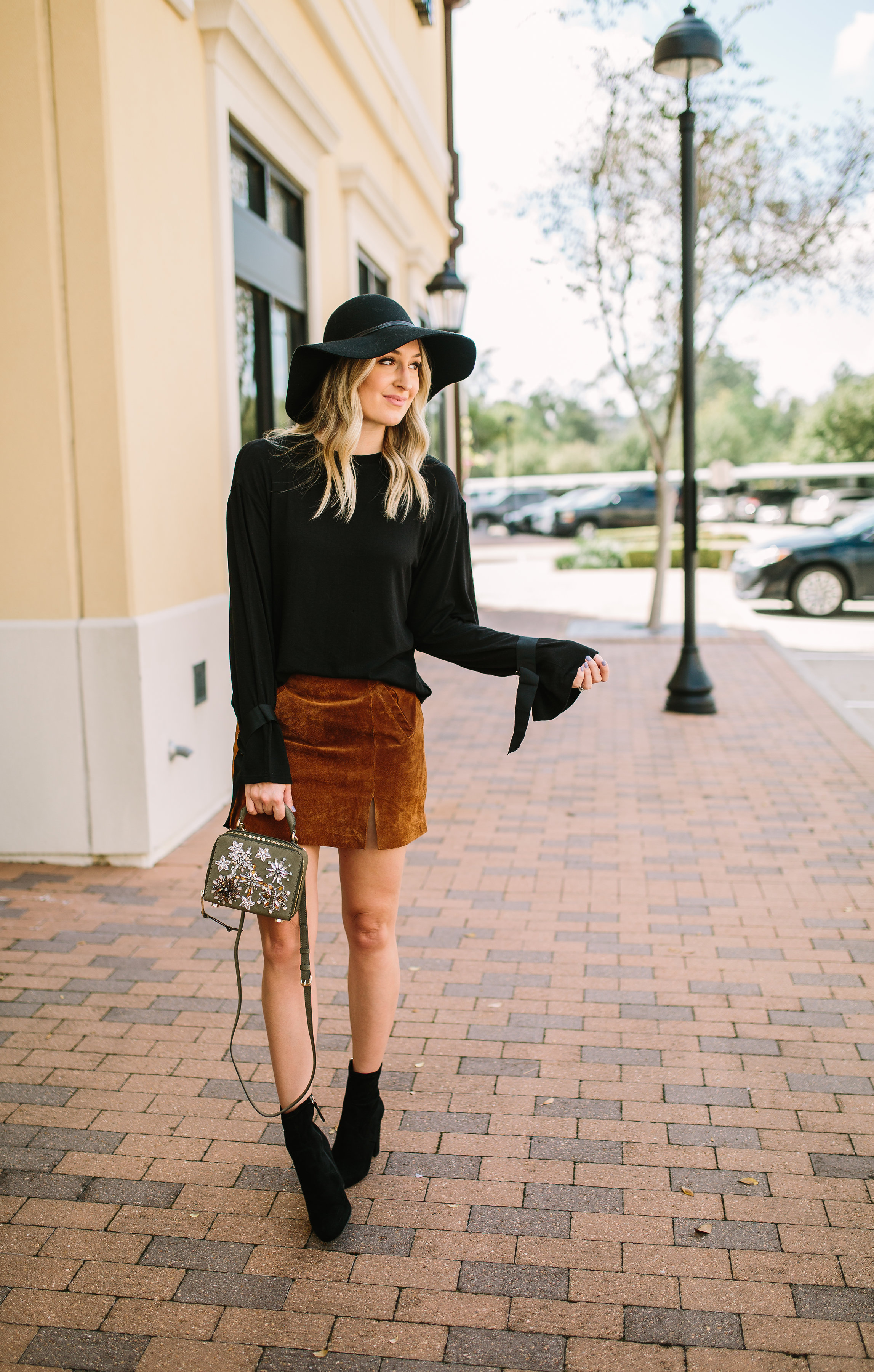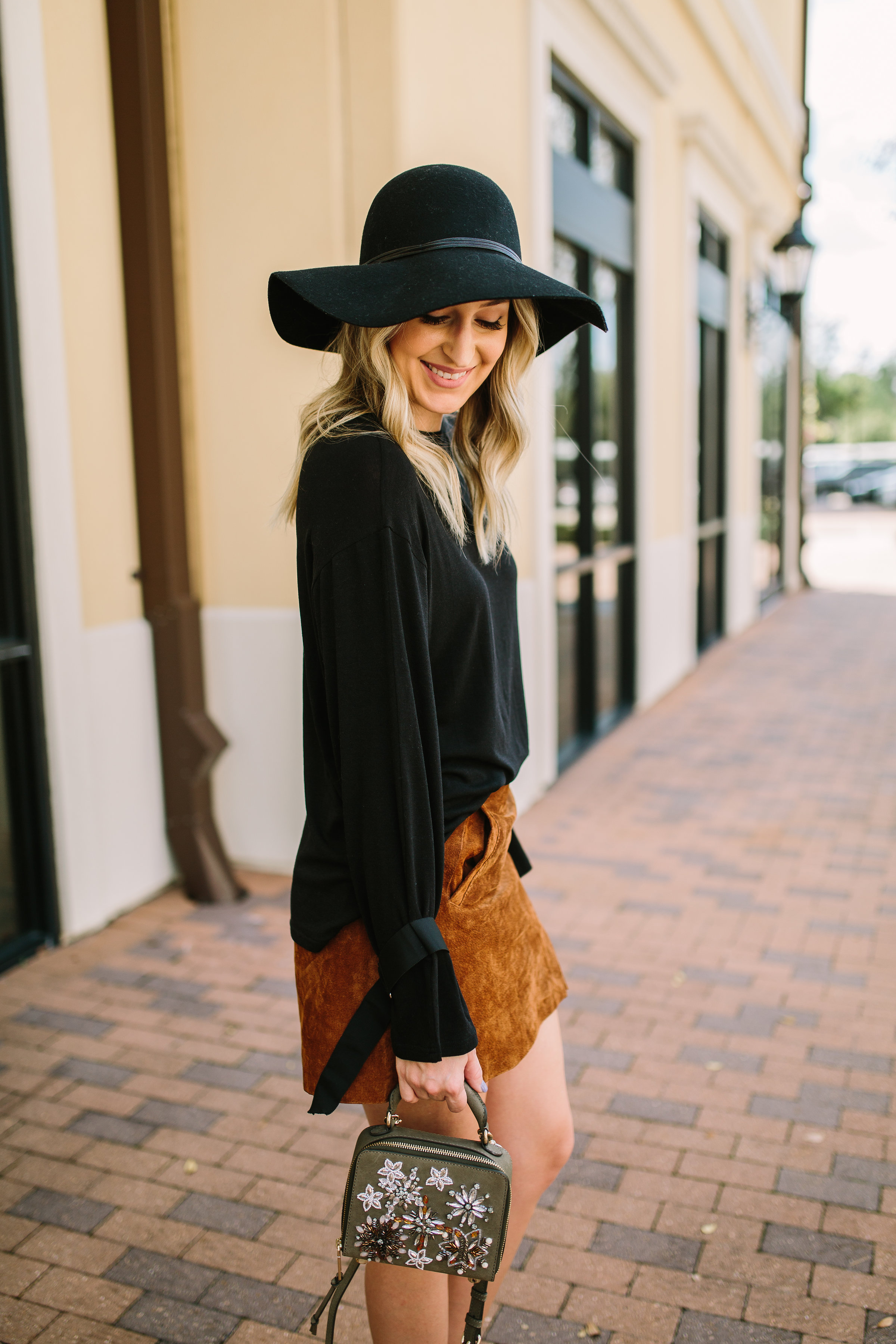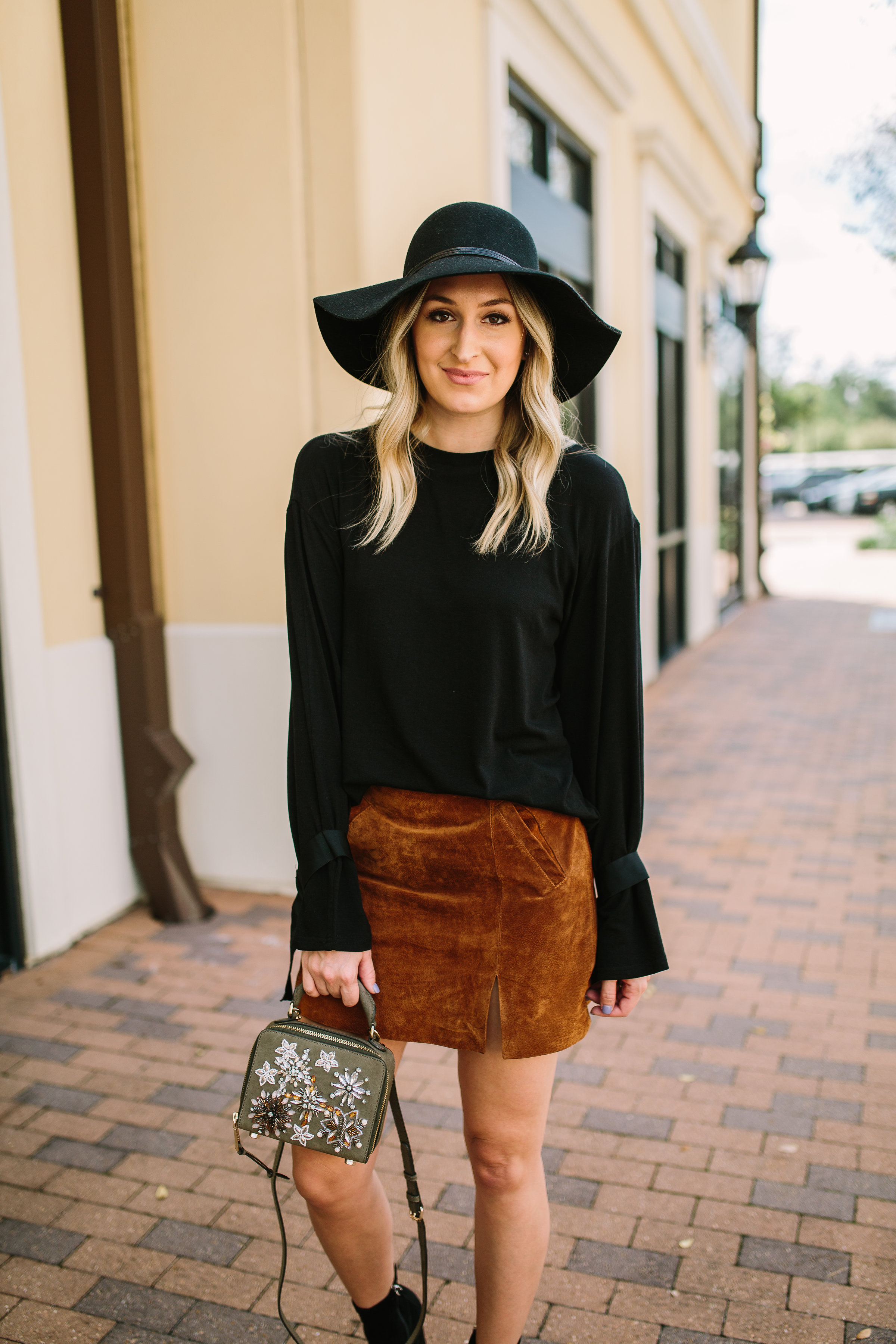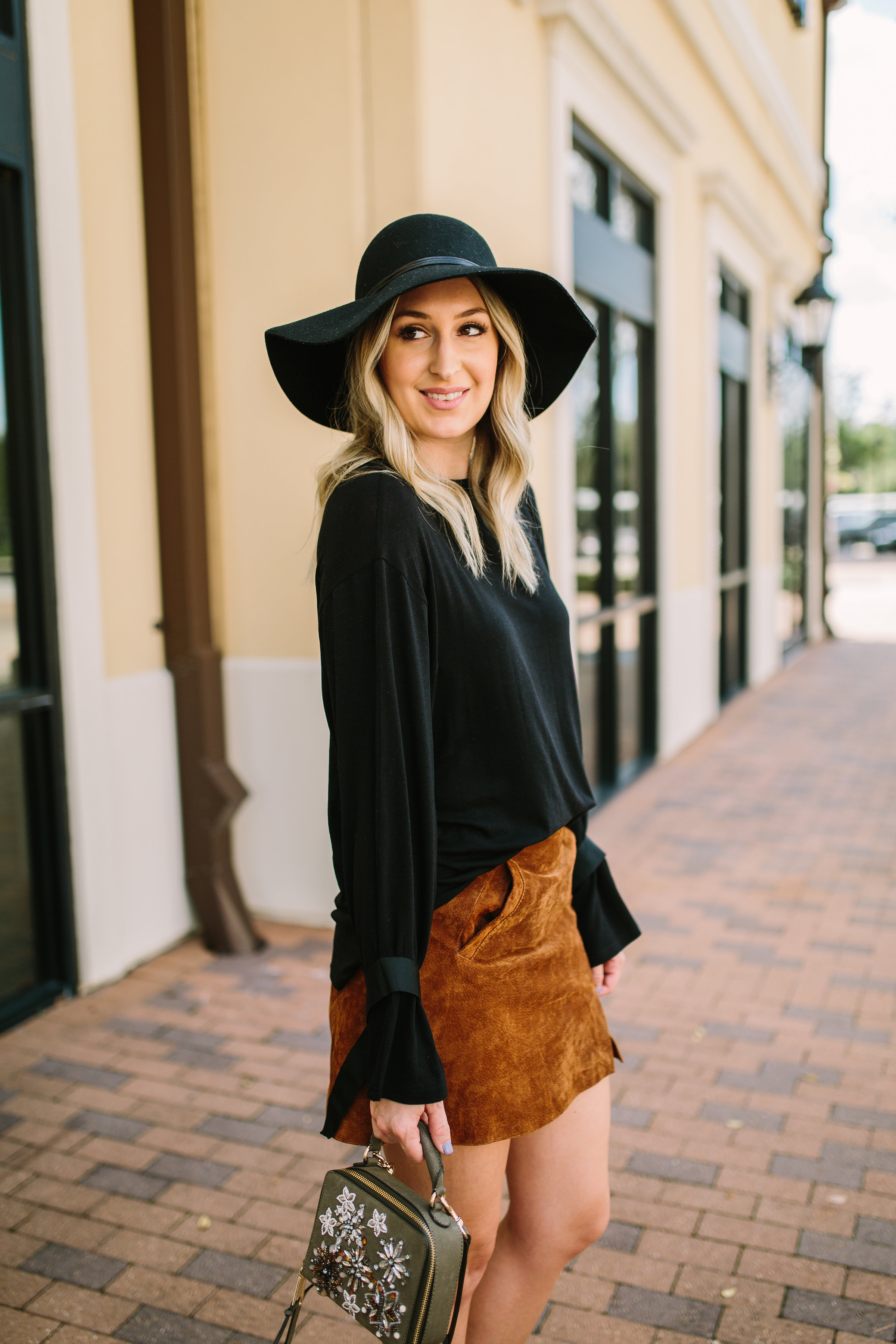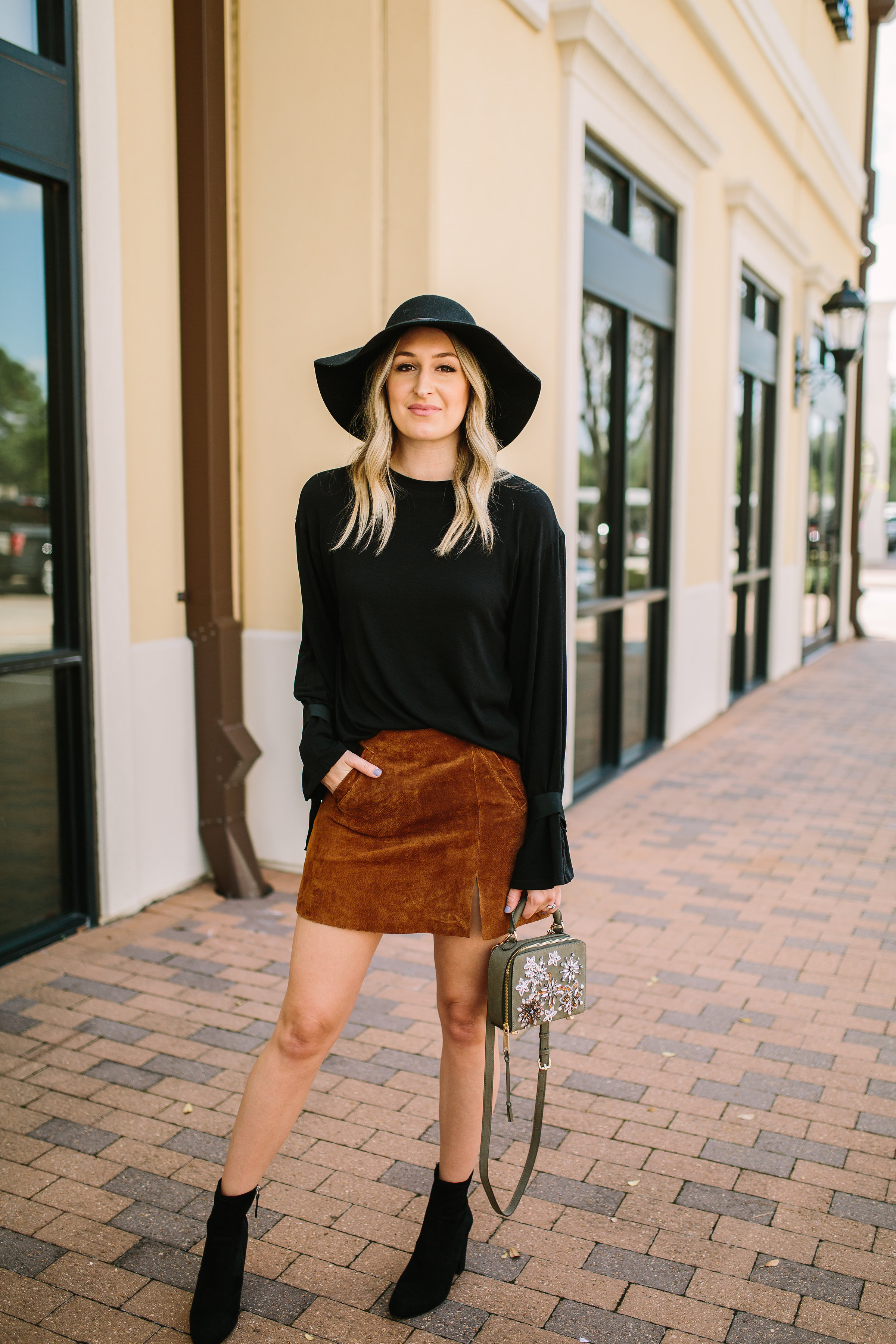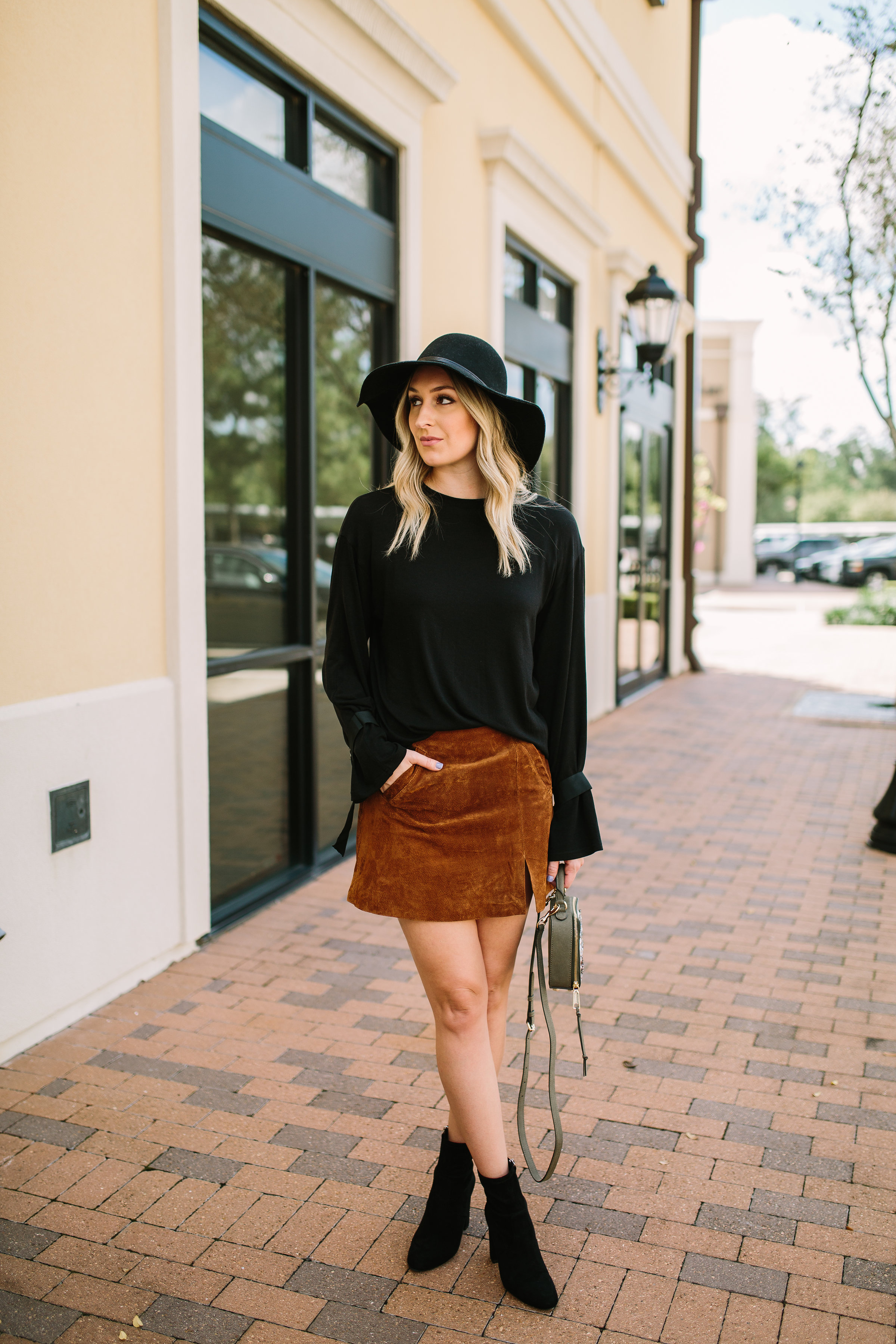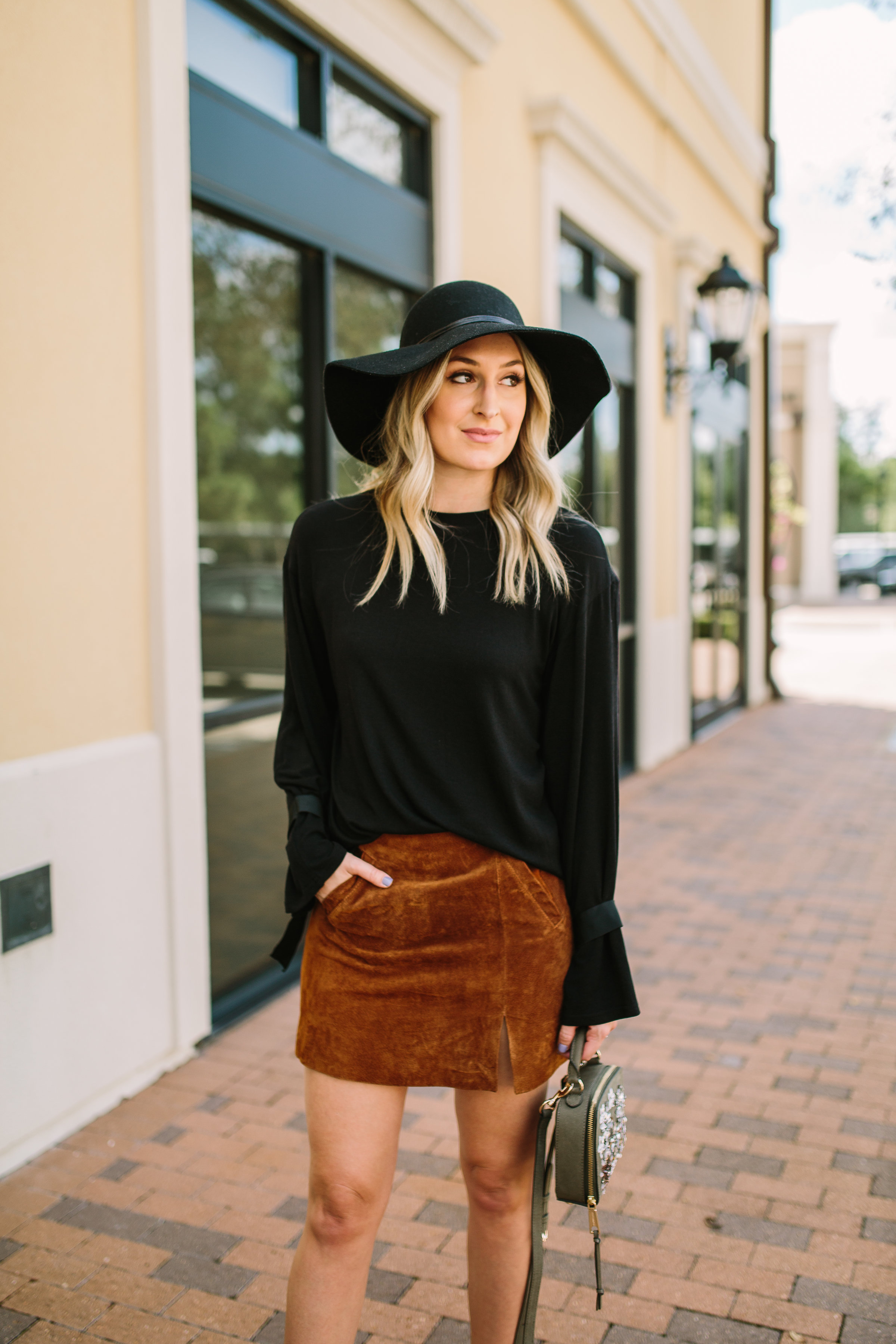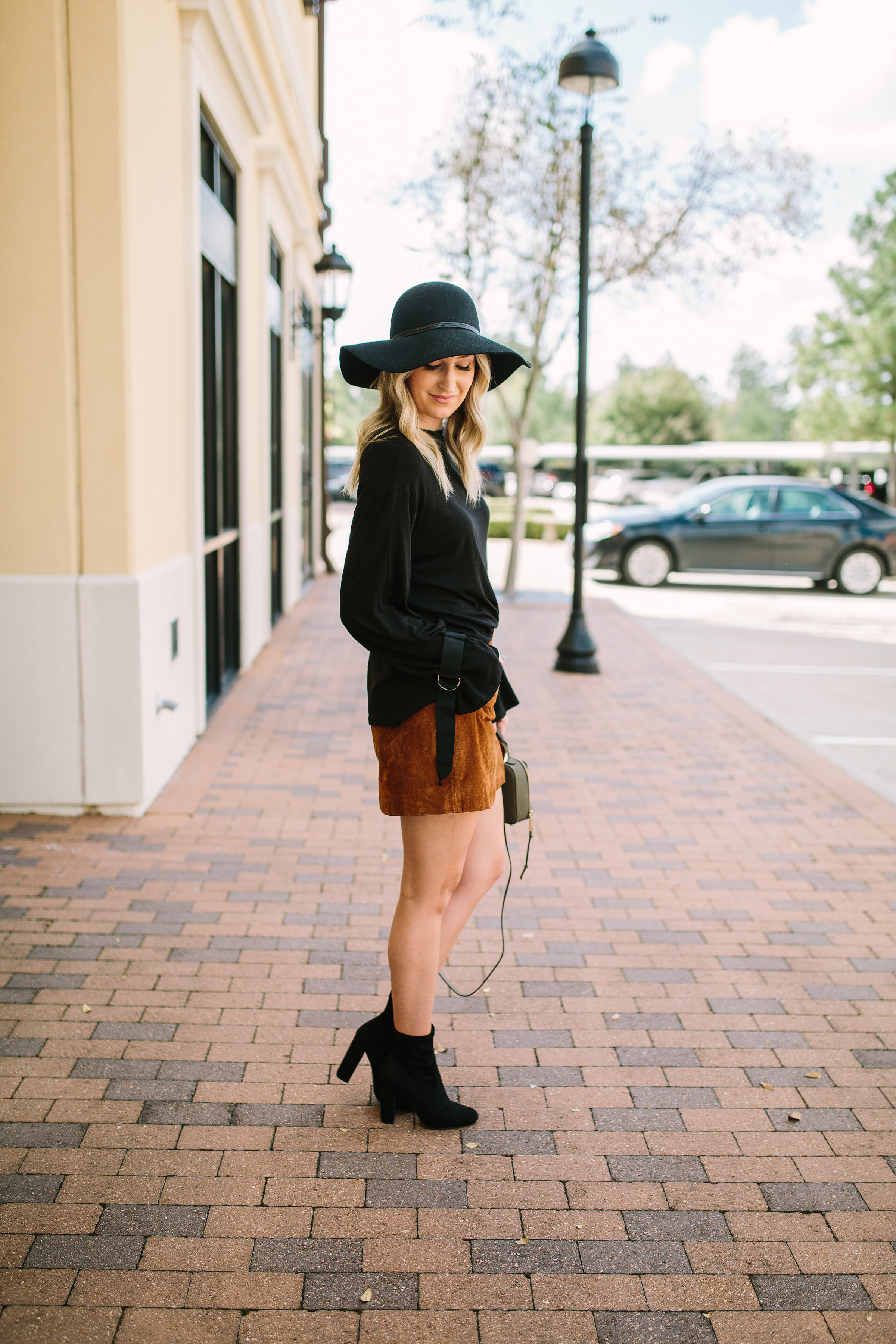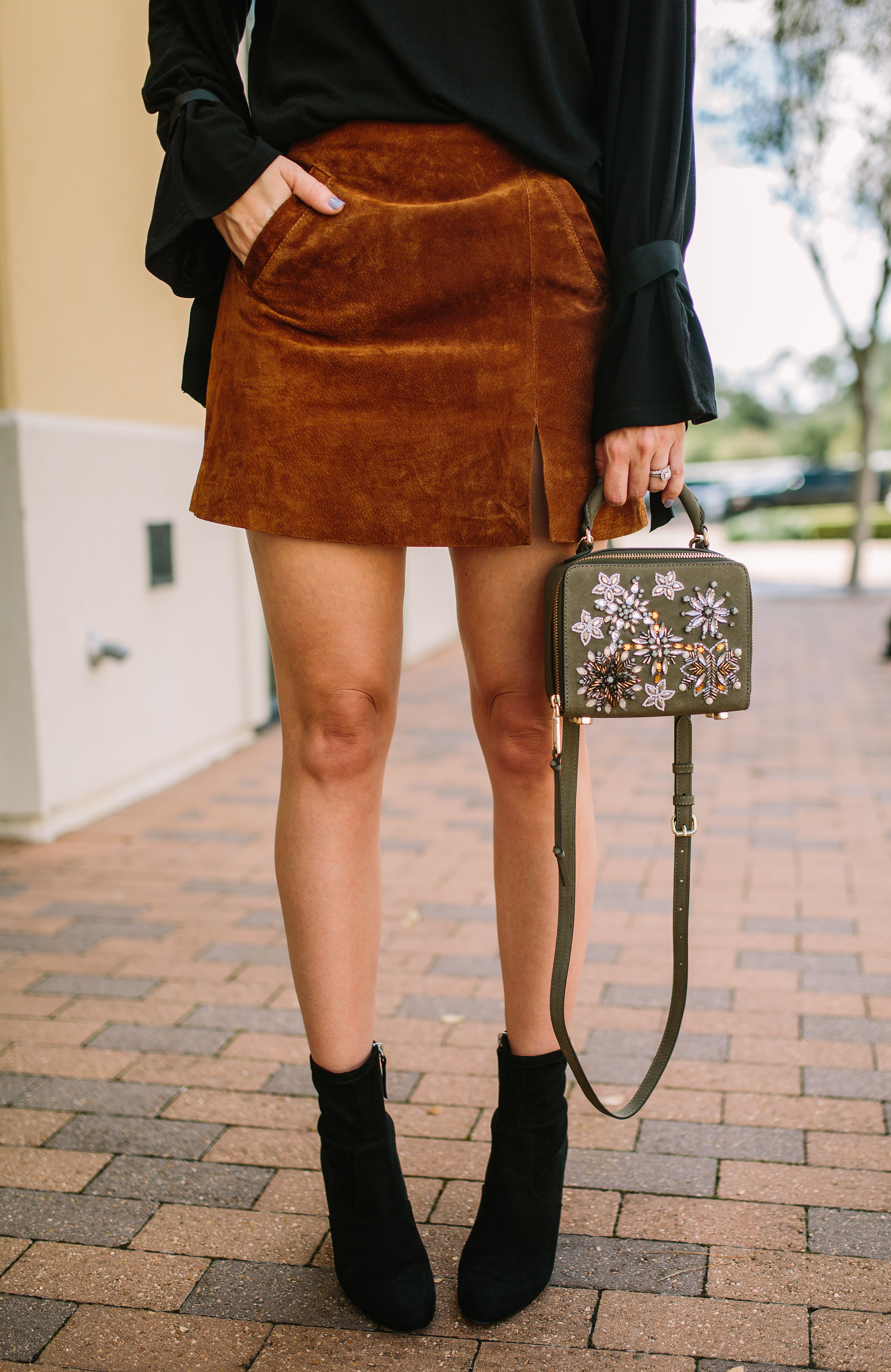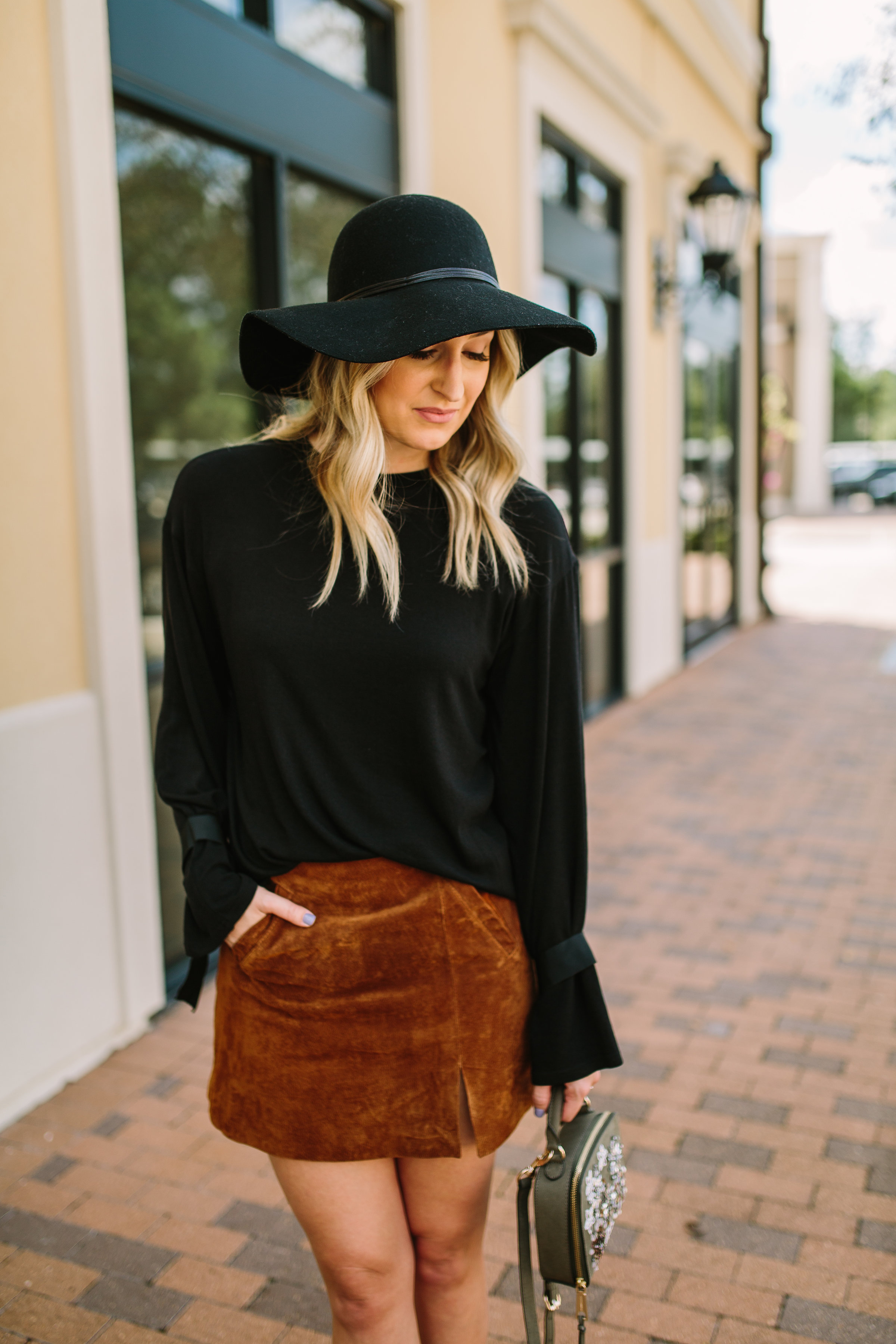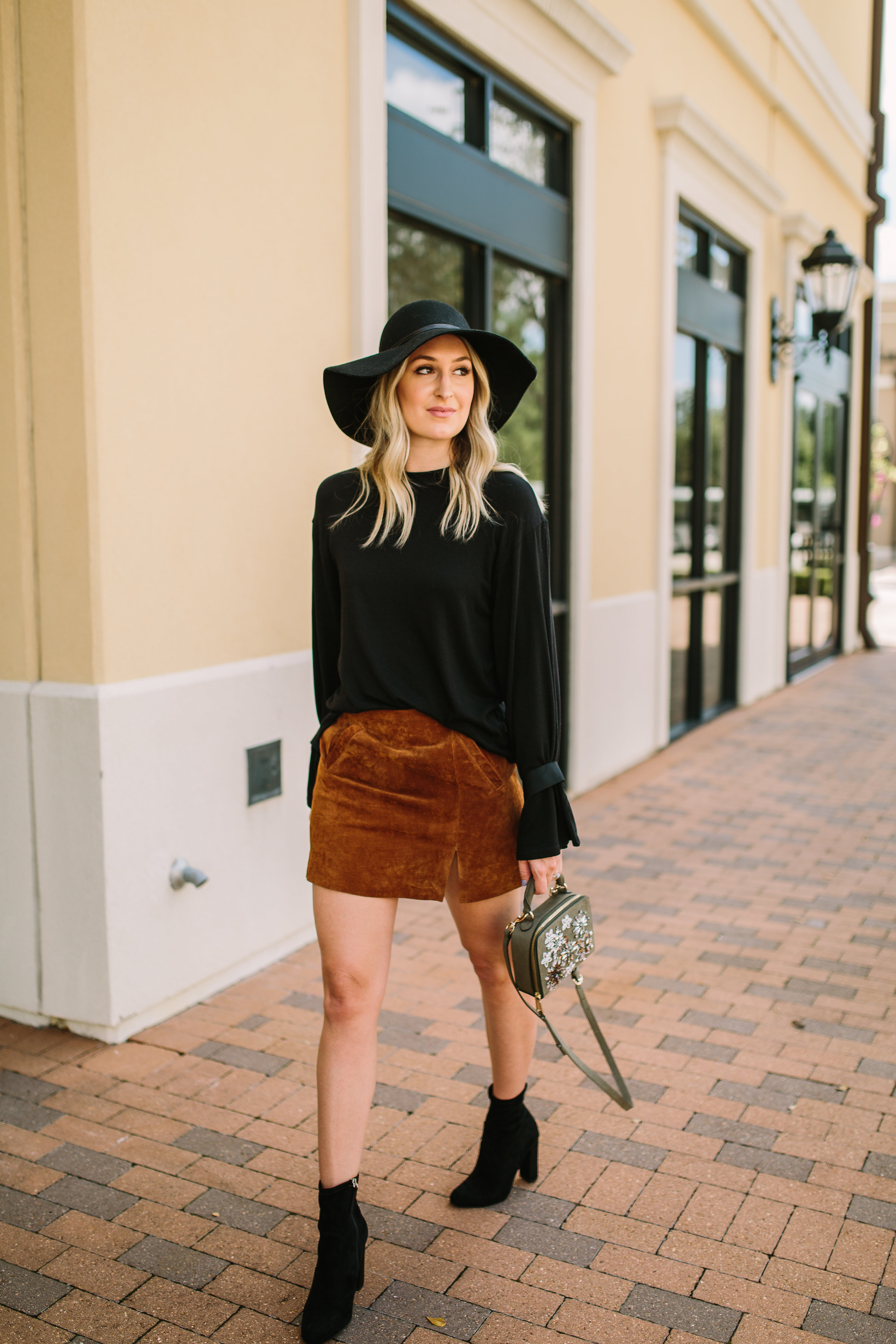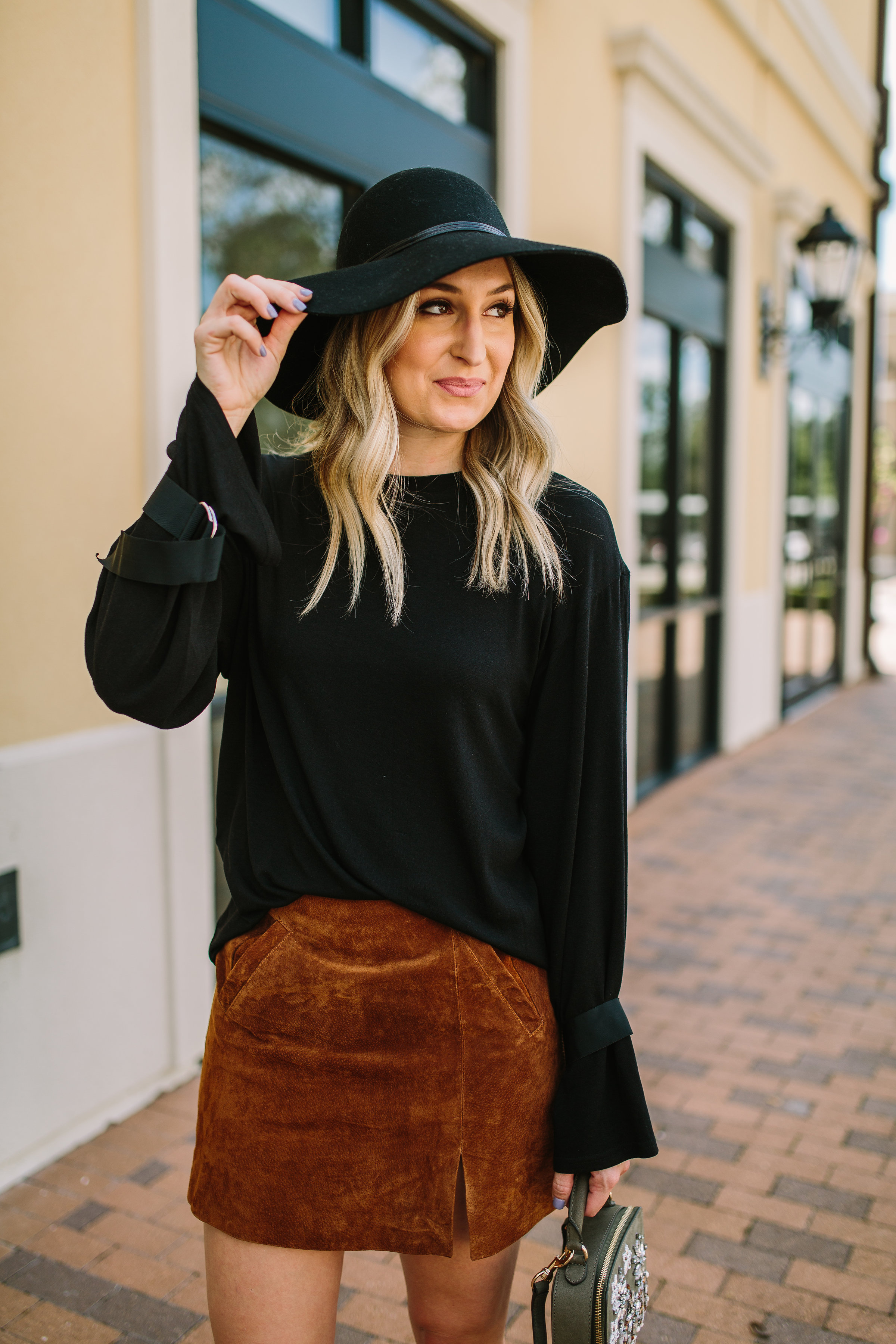 Top / Skirt / Booties / Bag / Hat
Happy Monday loves! I hope you all had a good weekend! We had so much fun this weekend with our little fam. Friday we went out to dinner with the kids to one of our favorite restaurants and they actually behaved throughout the whole meal and it was SO pleasant! Saturday was Mason's birthday so we spent the day playing outside with him and prepping the house for our family to come over for a little birthday party, and it was honestly a blast! On Sunday we slept in then took the kids to a pumpkin patch then had lunch at a new burger joint. The weather was AMAZING all weekend and I am so sad that it's supposed to heat up again this week, but it really got me in the mood for the holidays!
I'm starting this week off with one of my very favorite outfits. I've posted this suede skirt before, but it's one of my favorite pieces, and I've kind of been wanting to wear it with everything lately! You'll probably be seeing it a lot!
My black top is another piece I've had on repeat lately. I ordered this one during the Shopbop sale last month and it's the perfect piece for fall in warmer climates. It's basically just a well-made slouchy tee, but has the cutest sleeve detail to make it a little more fun!
My black booties were purchased last year, but I just saw that they have them again this year. These are a great staple to have in your closet and they look so cute with skirts and dresses or with jeans. They are also under $100 and come in a lot of color options.
I think my favorite part about this whole look though has to be the bag. This was one of those that as soon as I saw it, I had to have it, and ordered it right then and there. I LOVE this bag, but it is extremely small, so I don't use it every day. But the detailing on it is gorgeous and the color goes with so much! If green isn't your thing though, it also comes in blush and black.
Have a good week babes!
xo, Loren
Photos by Julia Arceri