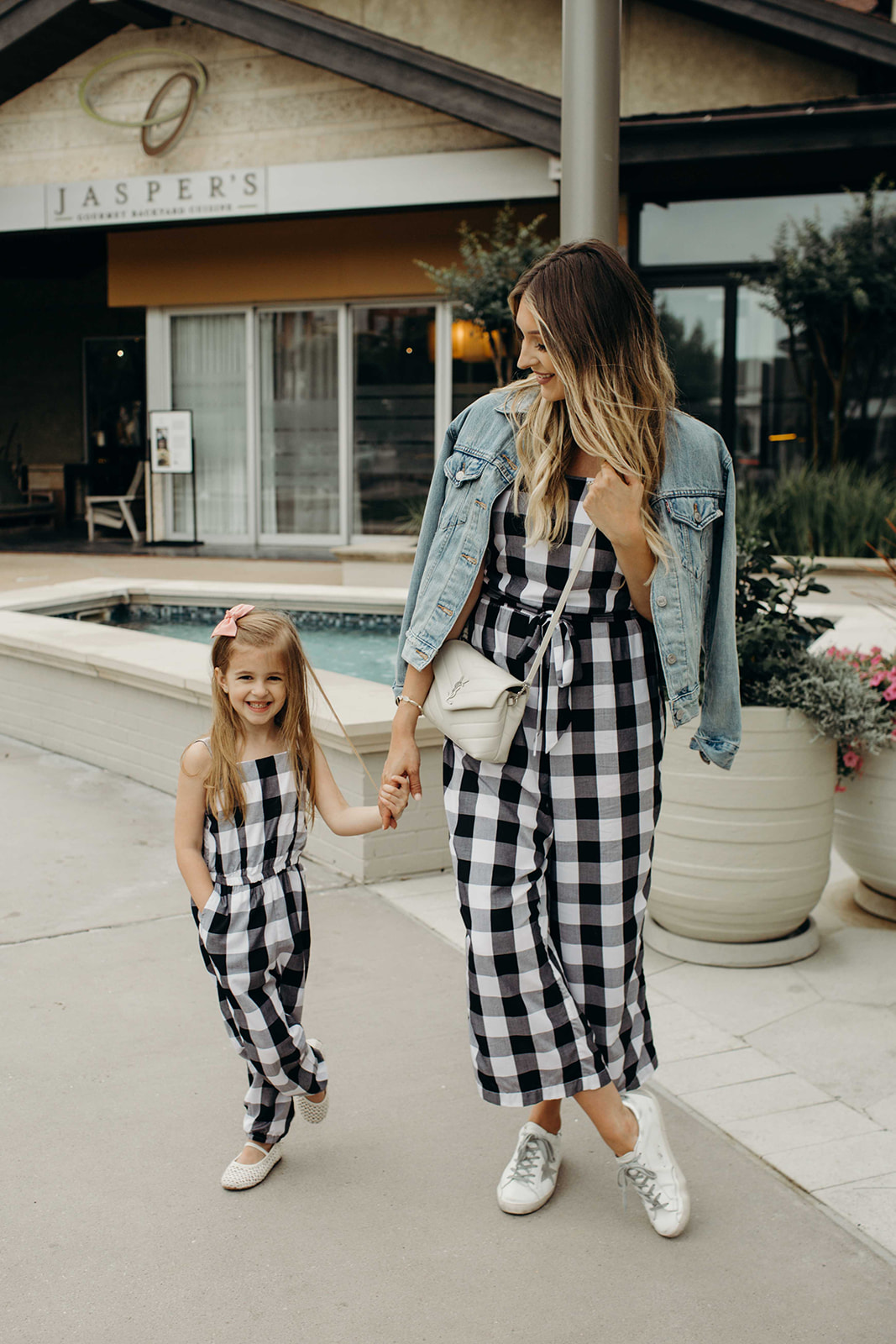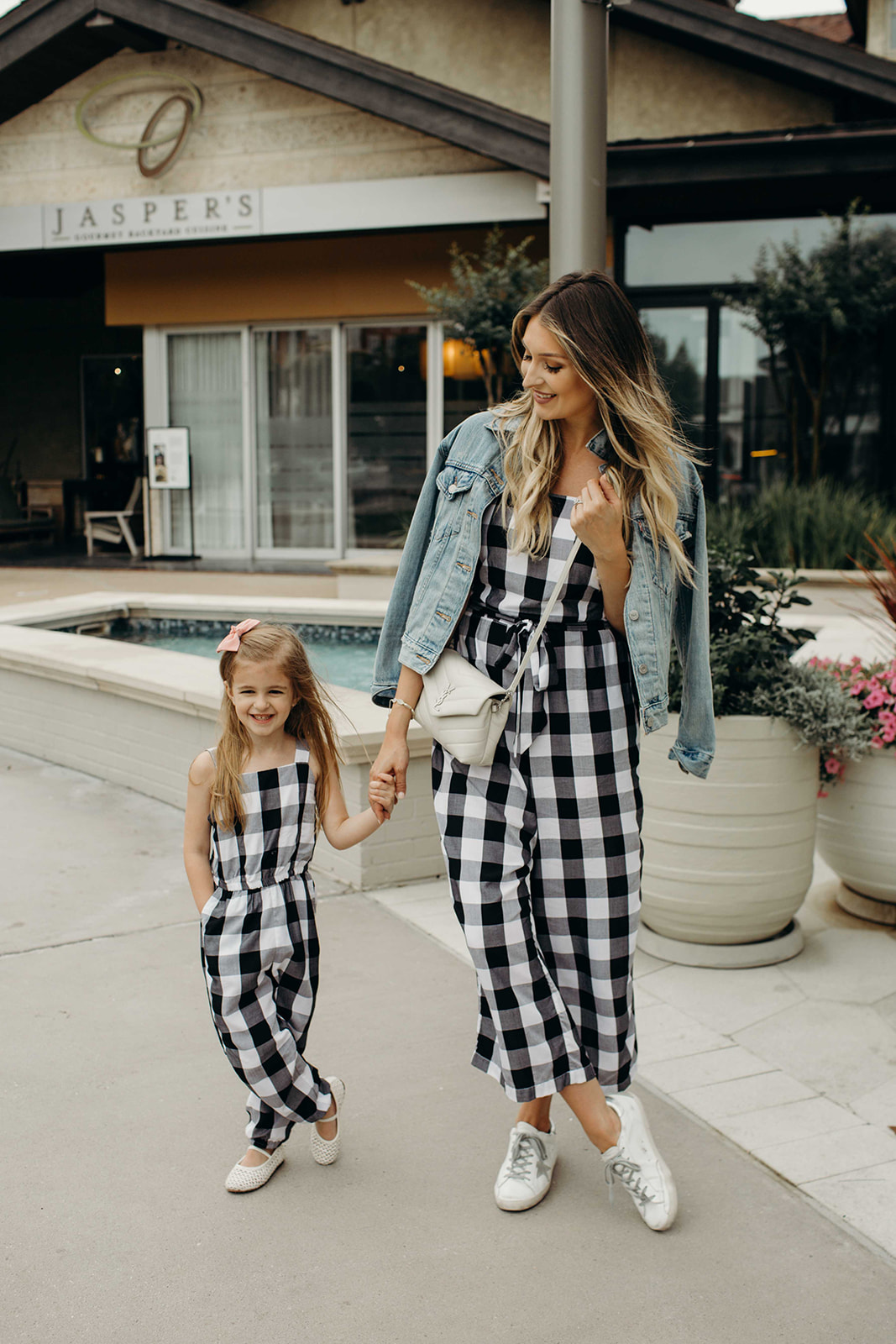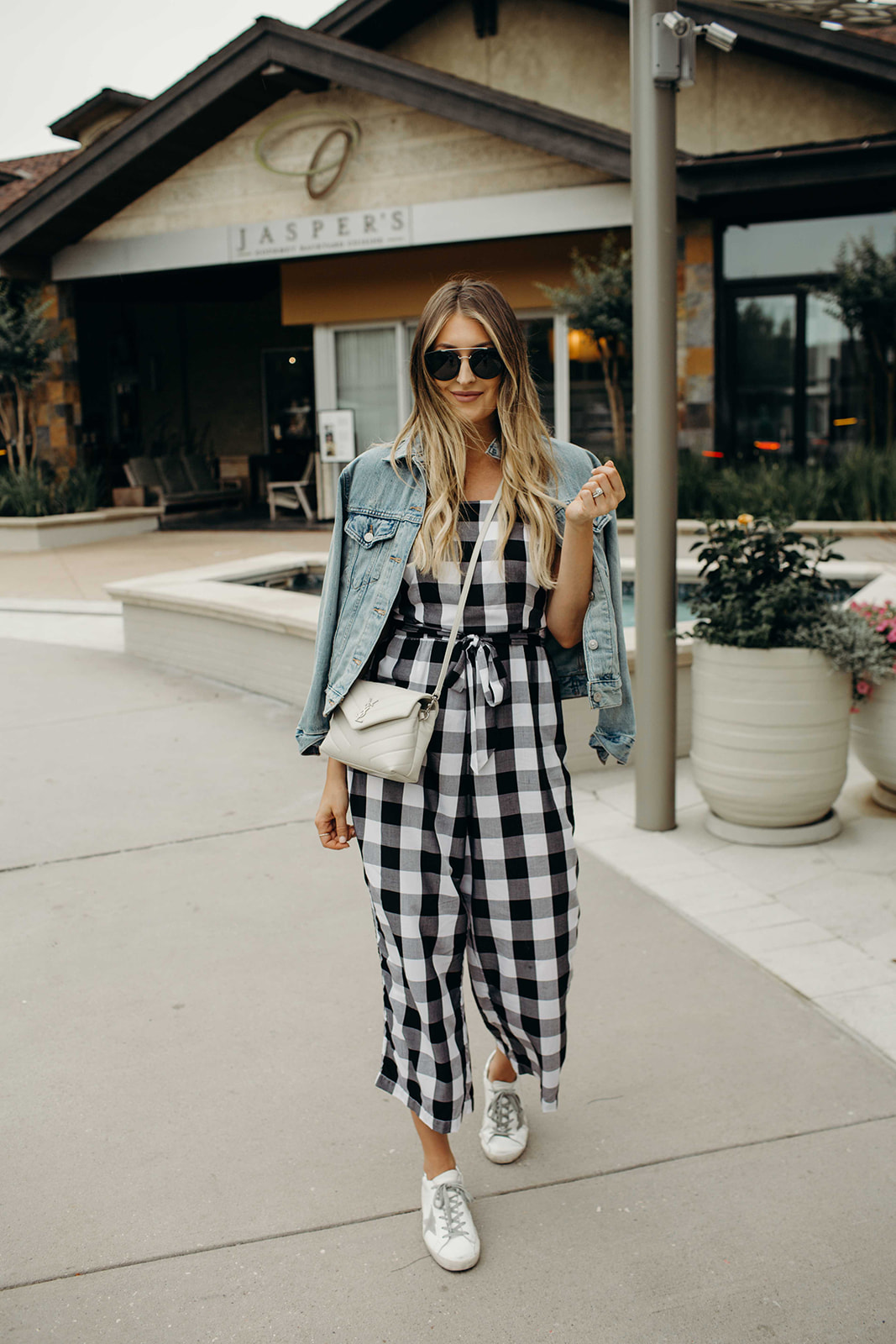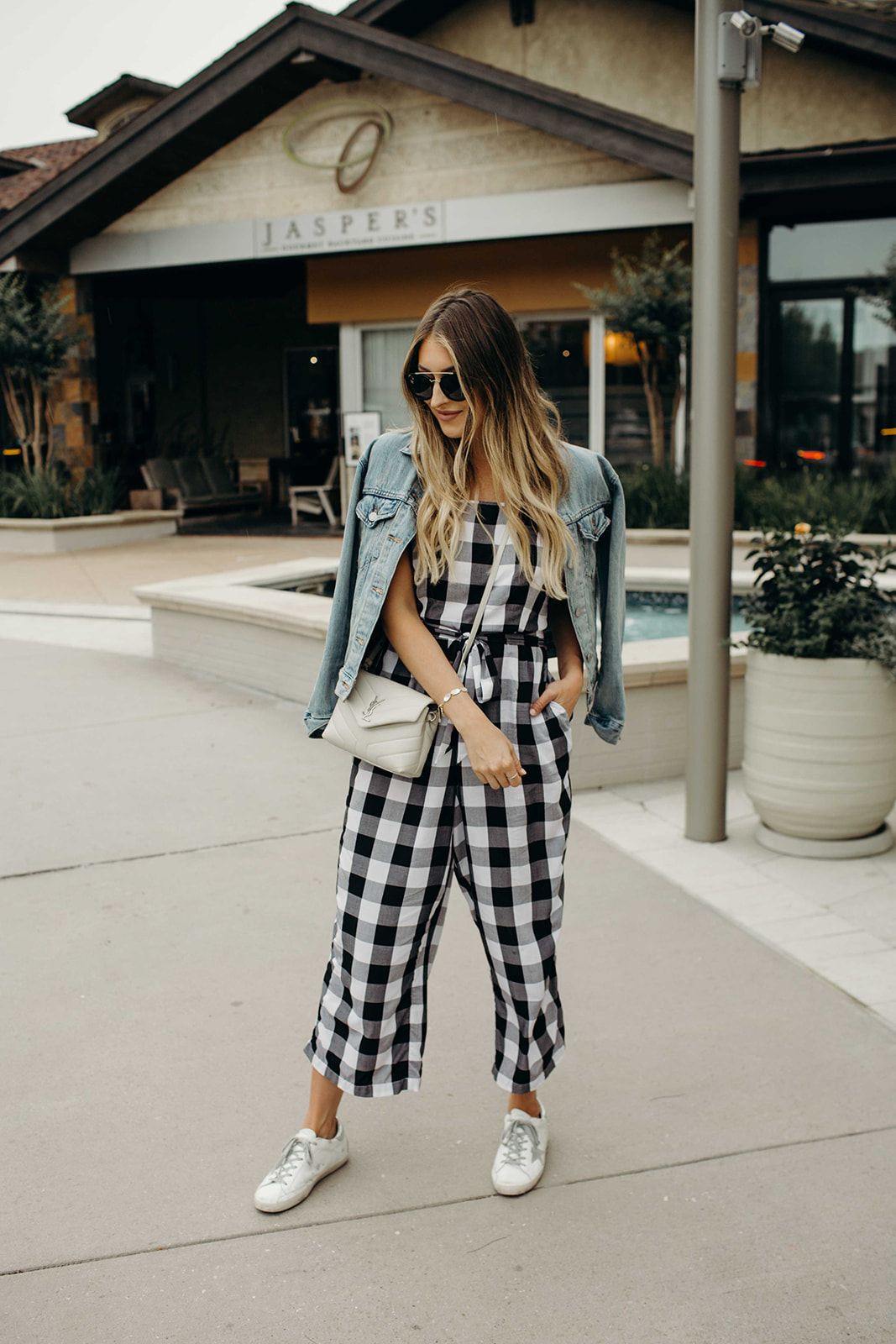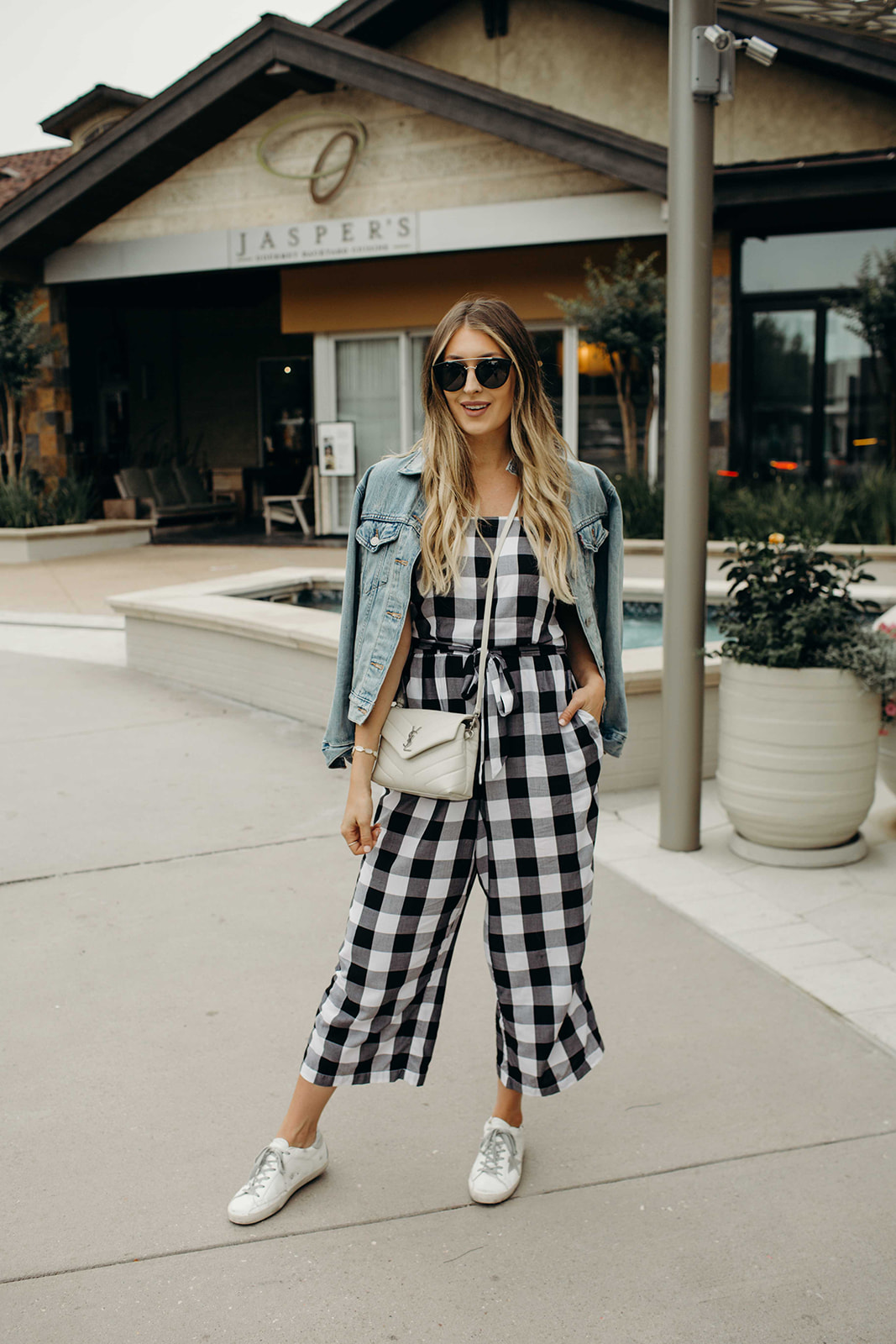 Loren: jumpsuit / jacket / shoes / bag / sunnies / bracelet
Liv: jumpsuit / similar shoes
Okay, if y'all haven't seen this yet, Loft now has a (small) little girls' collection! One day I was just casually scrolling through Loft's "sneak preview" section, and randomly mixed in with other new adult styles, I spotted a few little girl styles and thought, "OMG no way!". I immediately added them to my cart so I wouldn't forget about them, then searched "Loft Littles" in the search bar, and up popped the whole collection. Needless to say I immediately ordered a couple of matching looks for Liv and myself.
The funny thing is, I felt like I was the only person who knew about this. I hadn't seen any other influencers talking about it, which totally blew my mind. About a week later I finally received the email blast about the collection, featuring none other than fellow Houston blogger @shaymone (go check her out on Insta) and her little mini!
I was so excited to shoot these looks, and of course right as my photographer walks up to meet us to take the pictures, Liv decides she doesn't want to be a party of it PLUS it starts raining. The fact that we got any decent pictures with the two of us together was a miracle. But I'm so glad we did because I can't get enough of these matching looks!
The little girl sizes come in 5/6, 7/8, 9/10. Liv is wearing size 5/6. FYI, I do their little girls' stuff runs a tad on the smaller side. Liv is 5 years old, and just over 30 lbs for reference. As for me, I'm wearing a small in the women's version.
xo, Loren
Photos by Julia Arceri Photography