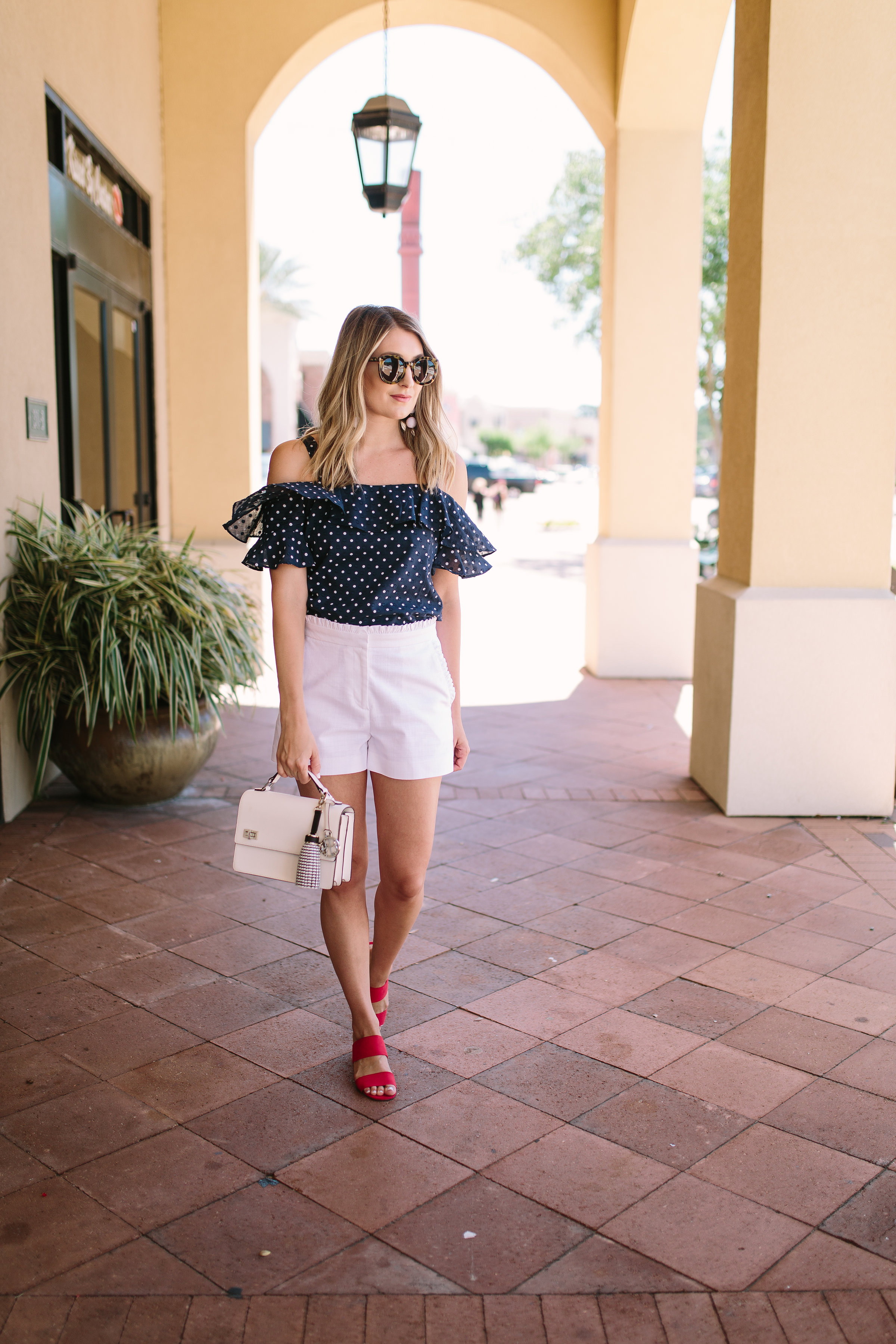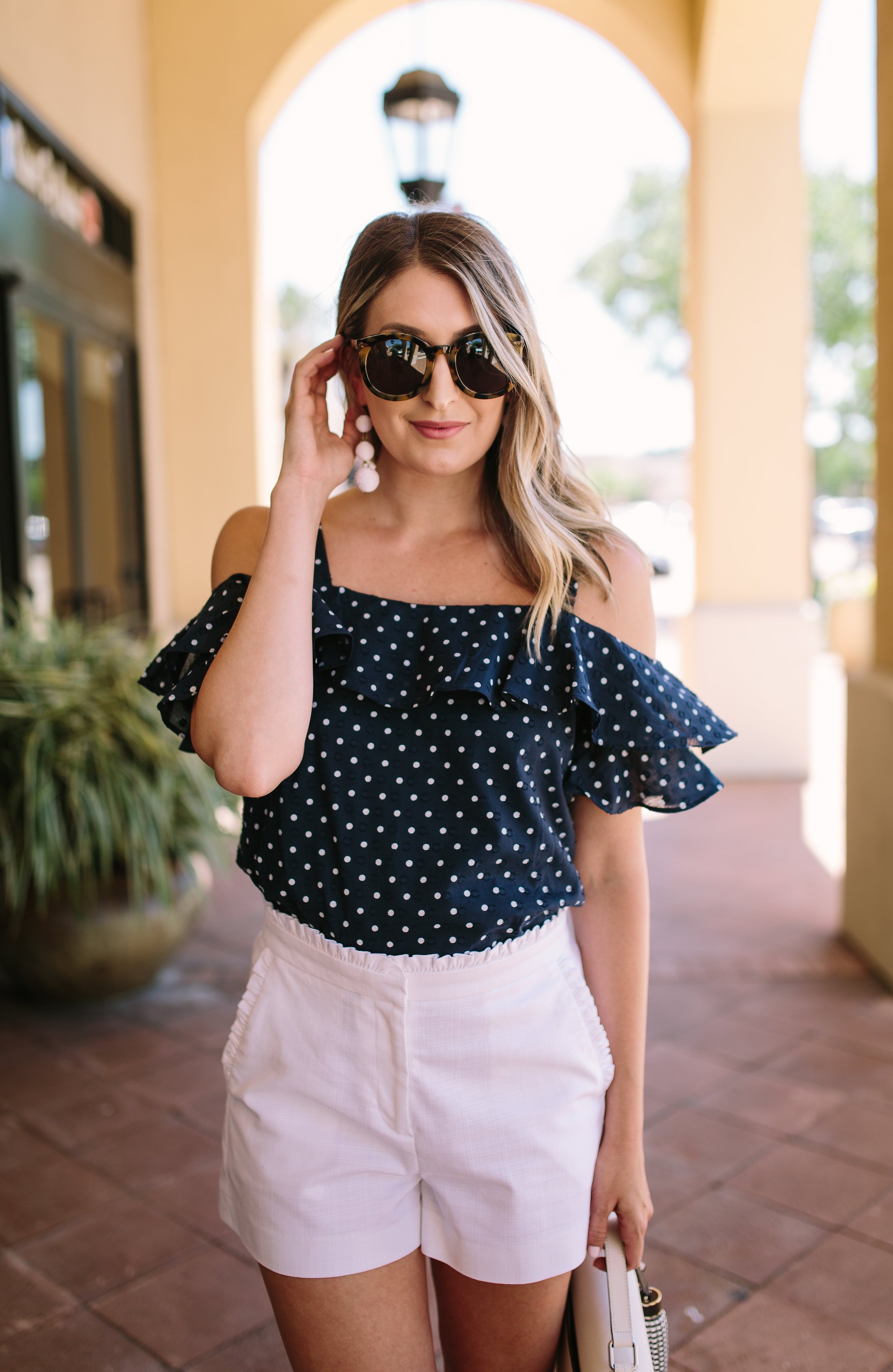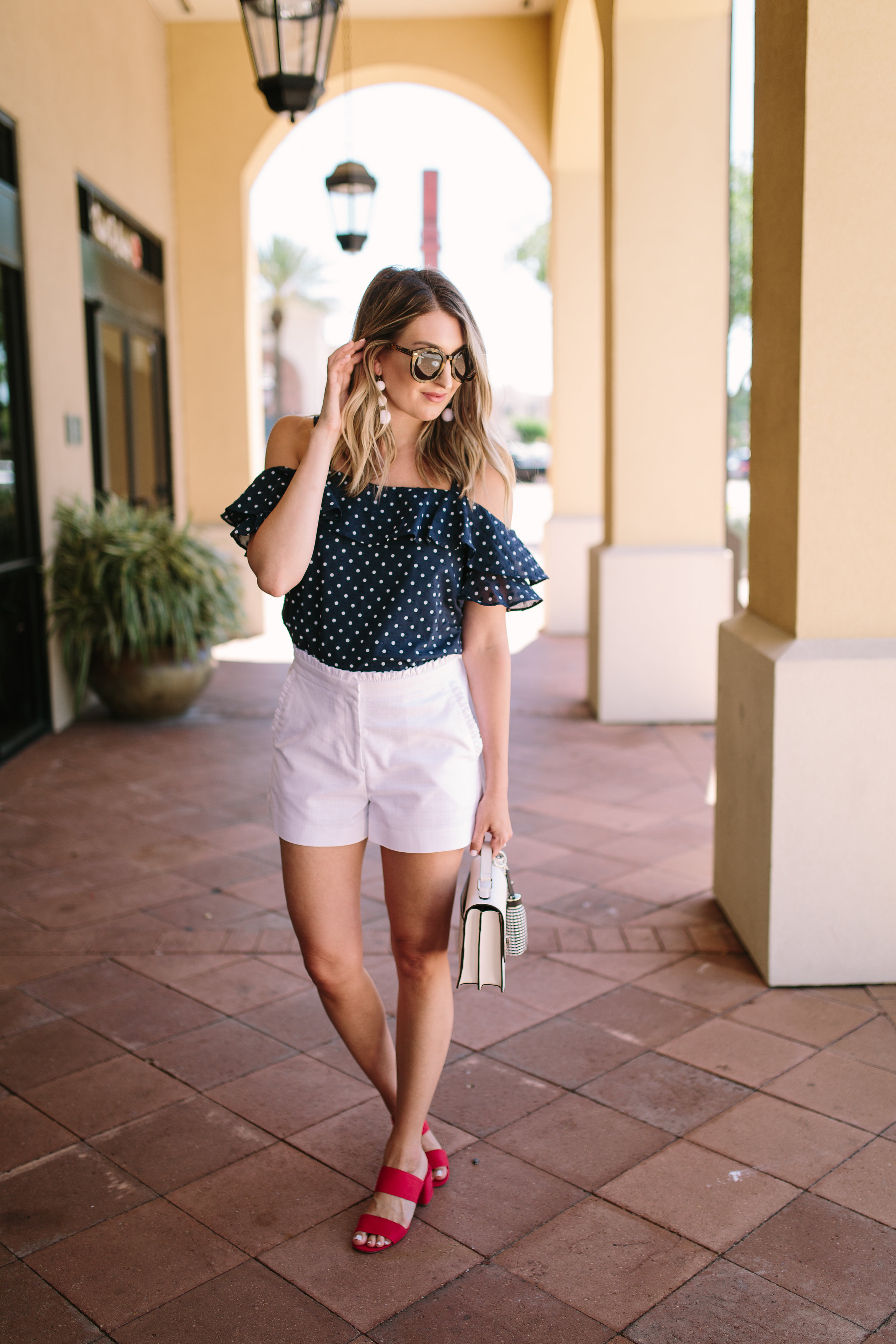 Happy Friday babes! We are wrapping up our second week of potty training (I don't want to jinx it, but I think she is actually potty trained) in our house and this momma is exhausted! Like seriously y'all, it's a lot. I felt like I could never accomplish anything, especially in the first week, since I had an alarm set to go off every 15-20 minutes to remind her to go potty. I think it legitimately took my like two hours to get ready for the day on one day. So basically, I'm pumped it's the weekend and I'll have Brad home for couple of days to help me out!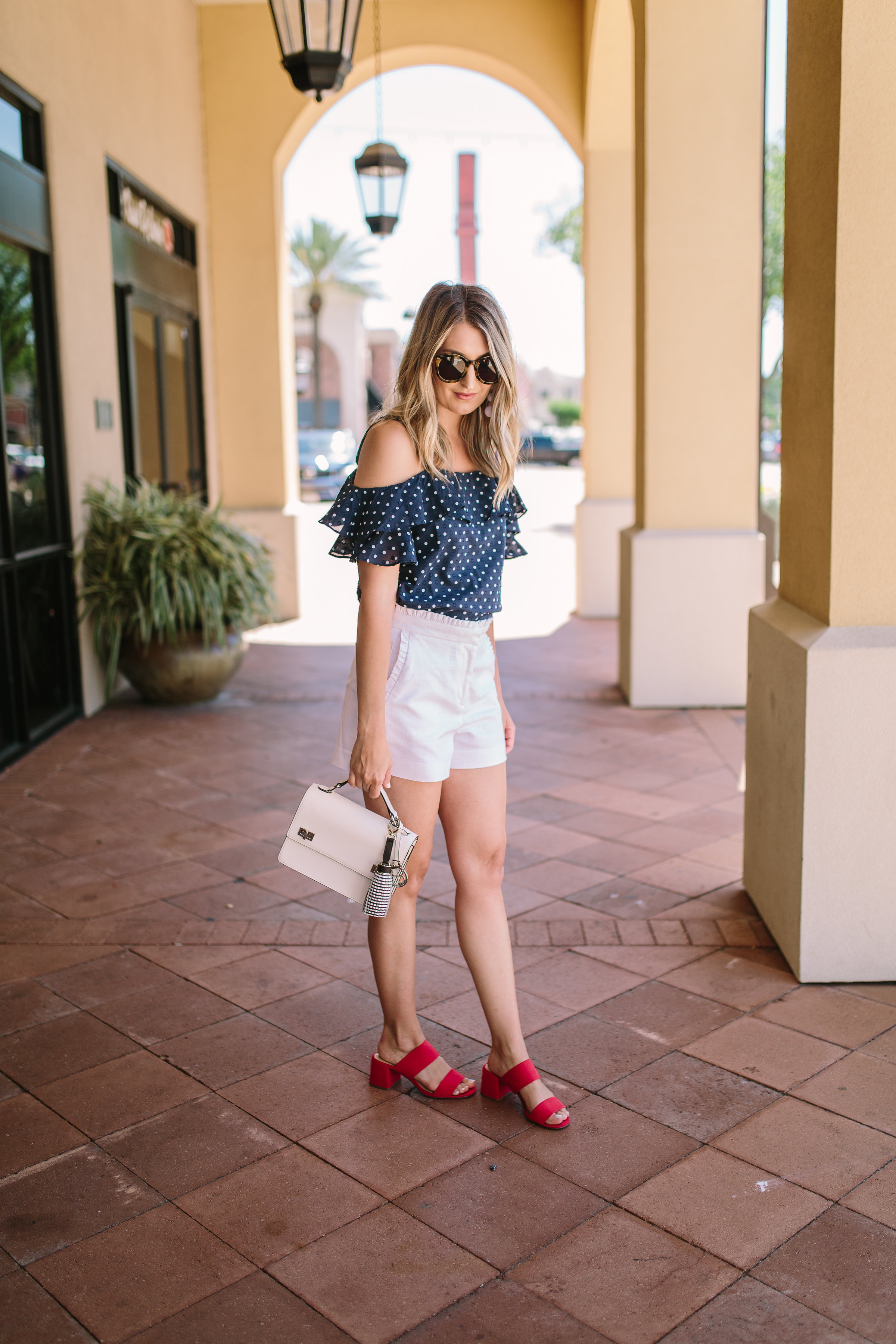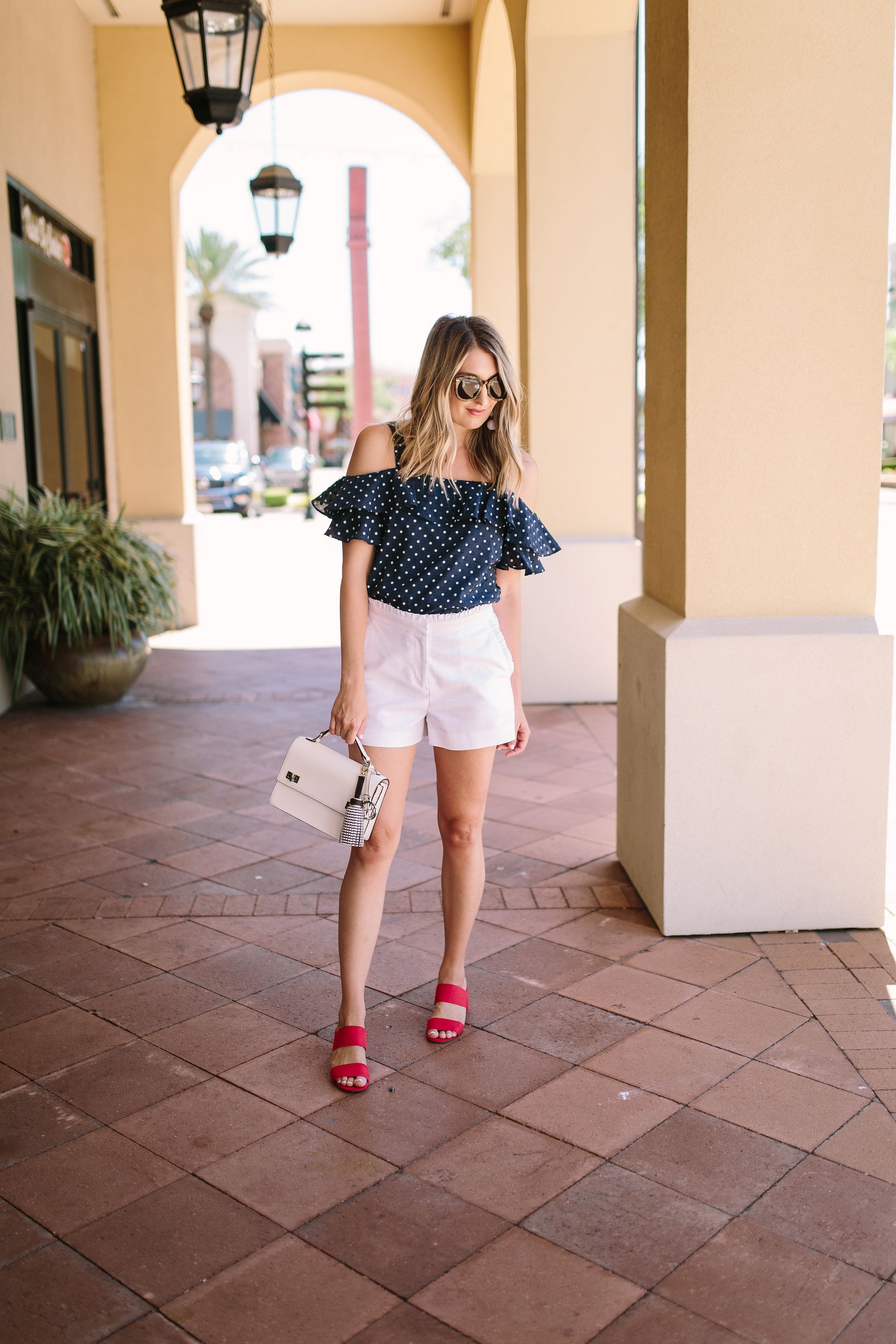 Let's talk about this outfit! Remember a couple of posts ago when I said I love a good festive look for the 4th of July? Well, here's another one! I picked this top up a few weeks ago thinking it would be perfect! I do recommend sizing up if you have broad shoulders though. I am usually a 4, but I bought this in an 8 because it felt too tight around my arms for me to actually move them.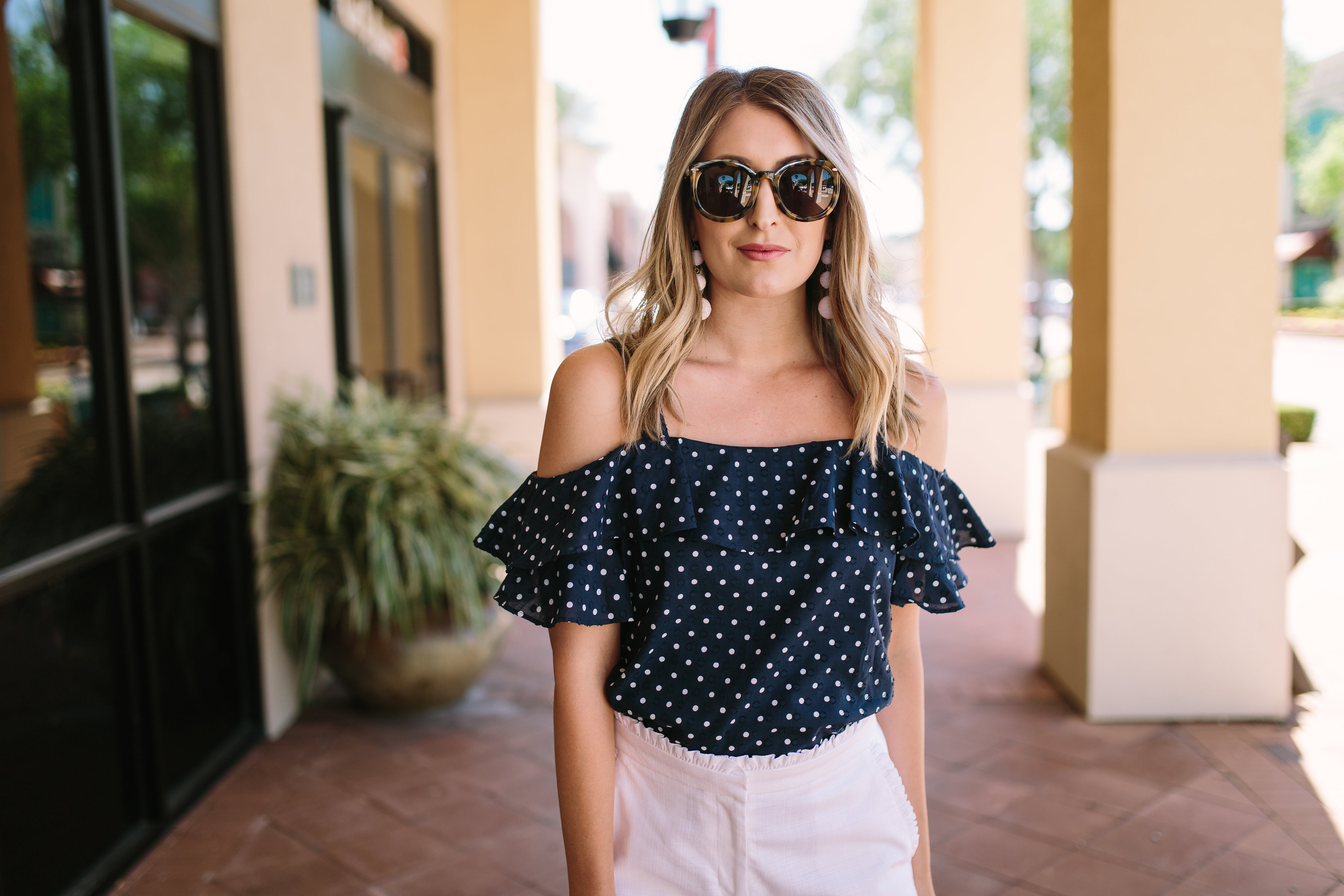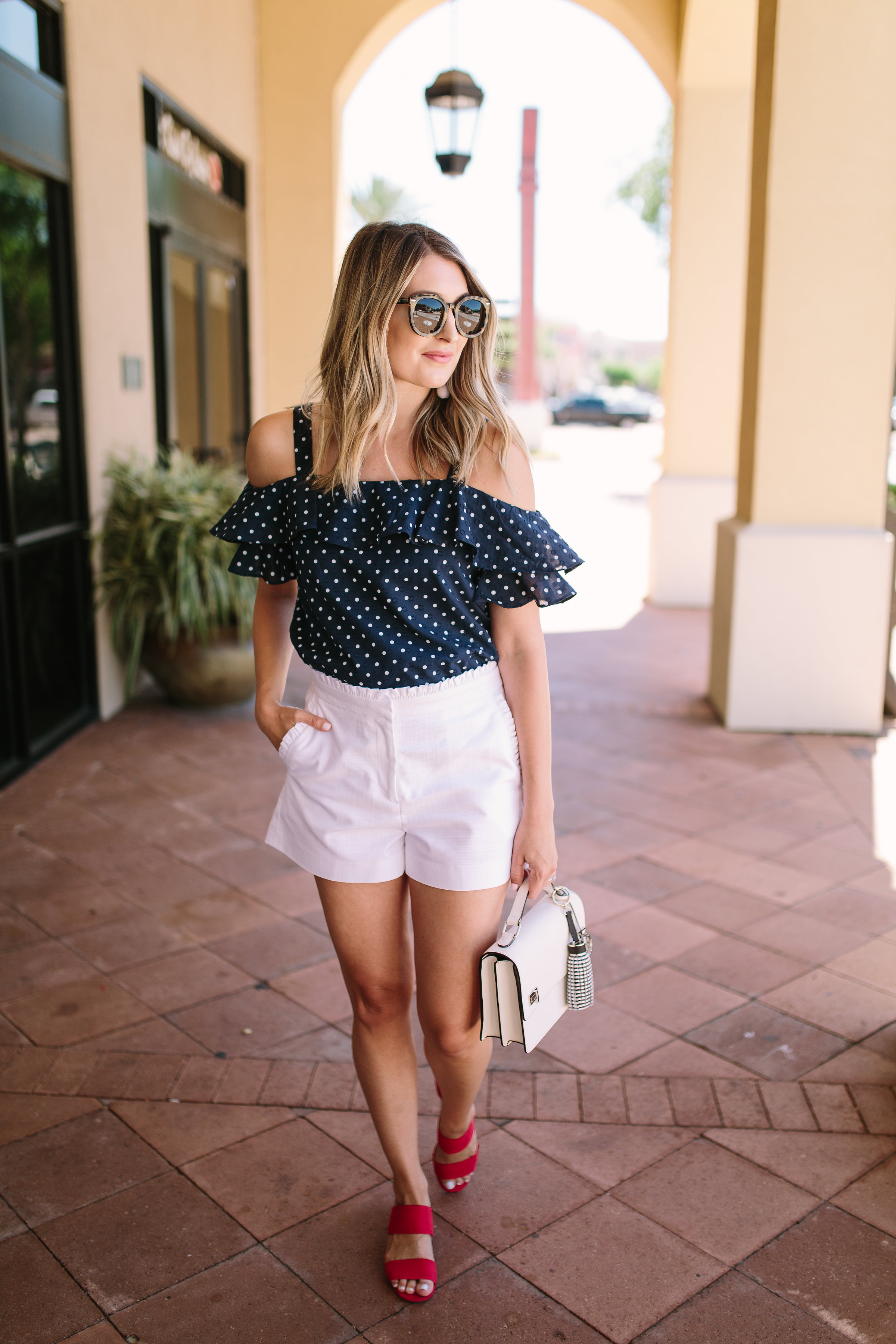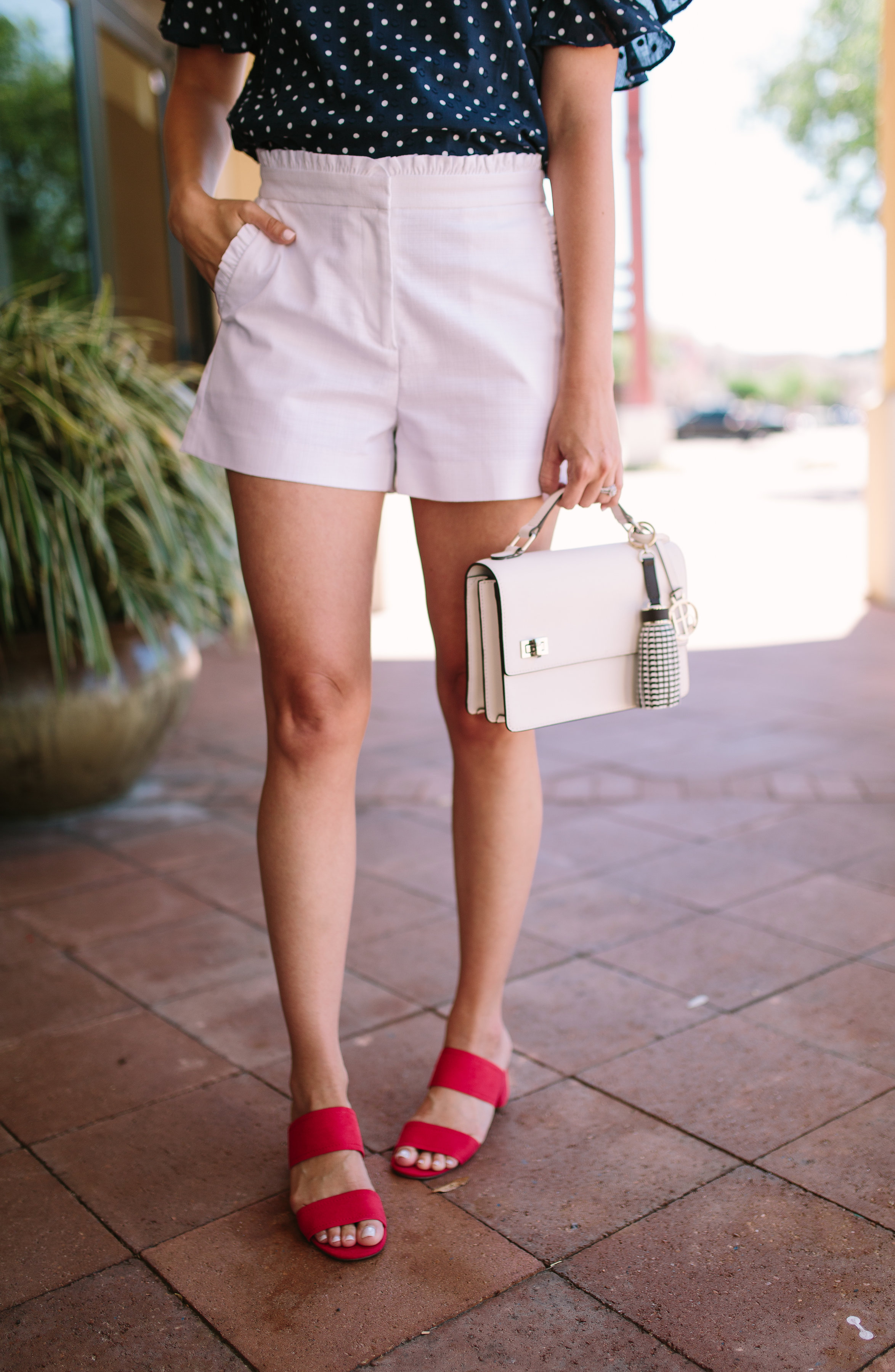 I have been loving these white ruffled shorts for dressing up some of my tops. I love wearing dressier shorts to go out in the summer because it's just so hot here that it makes it slightly more bearable than jeans. These also come in black and a couple of other colors and run true to size.
I added these red slides to make it extra festive, but it would also look cute with some neutral wedges or gold sandals! I finished off the look with these super fun statement earrings and a classic white bag.
xo, Loren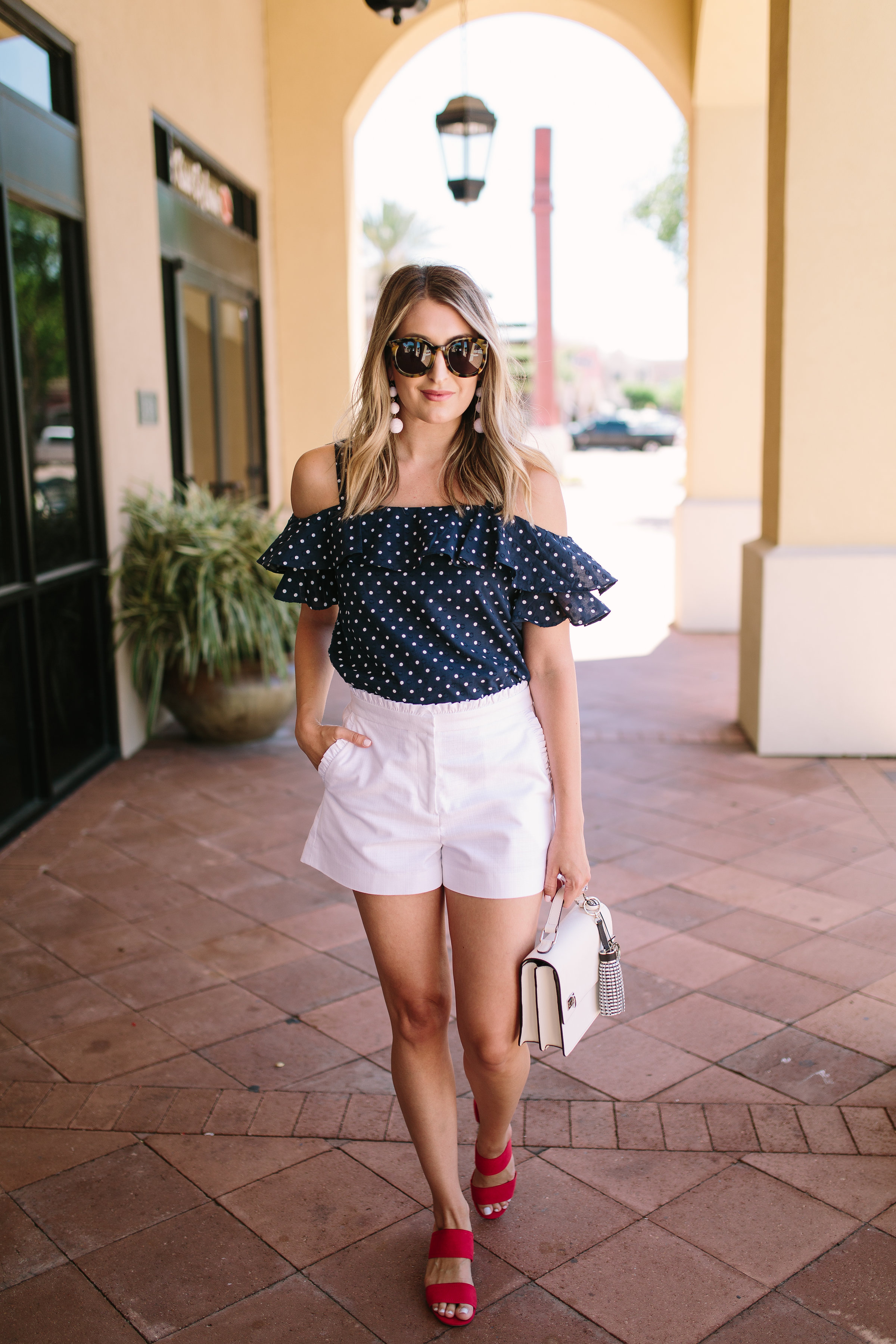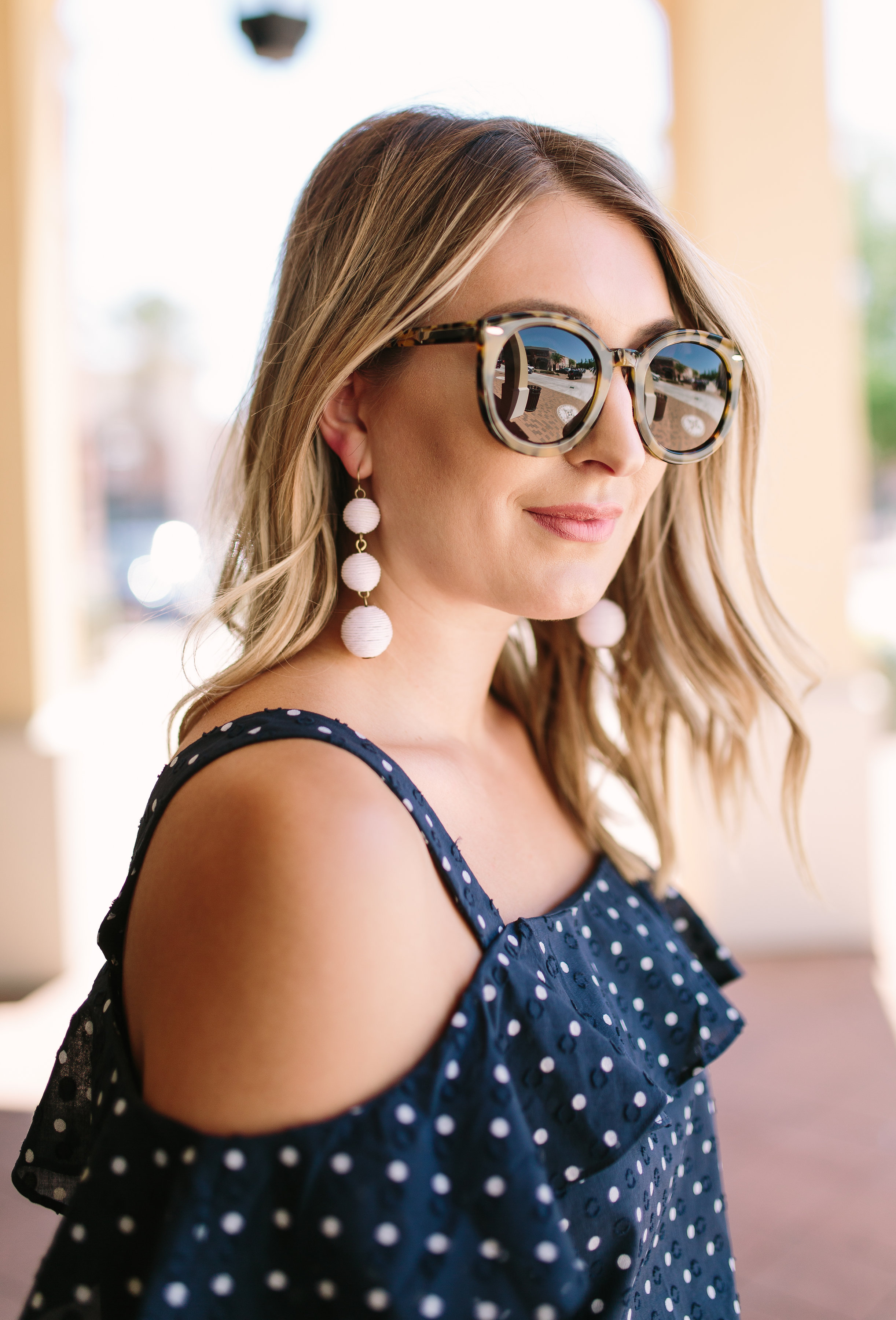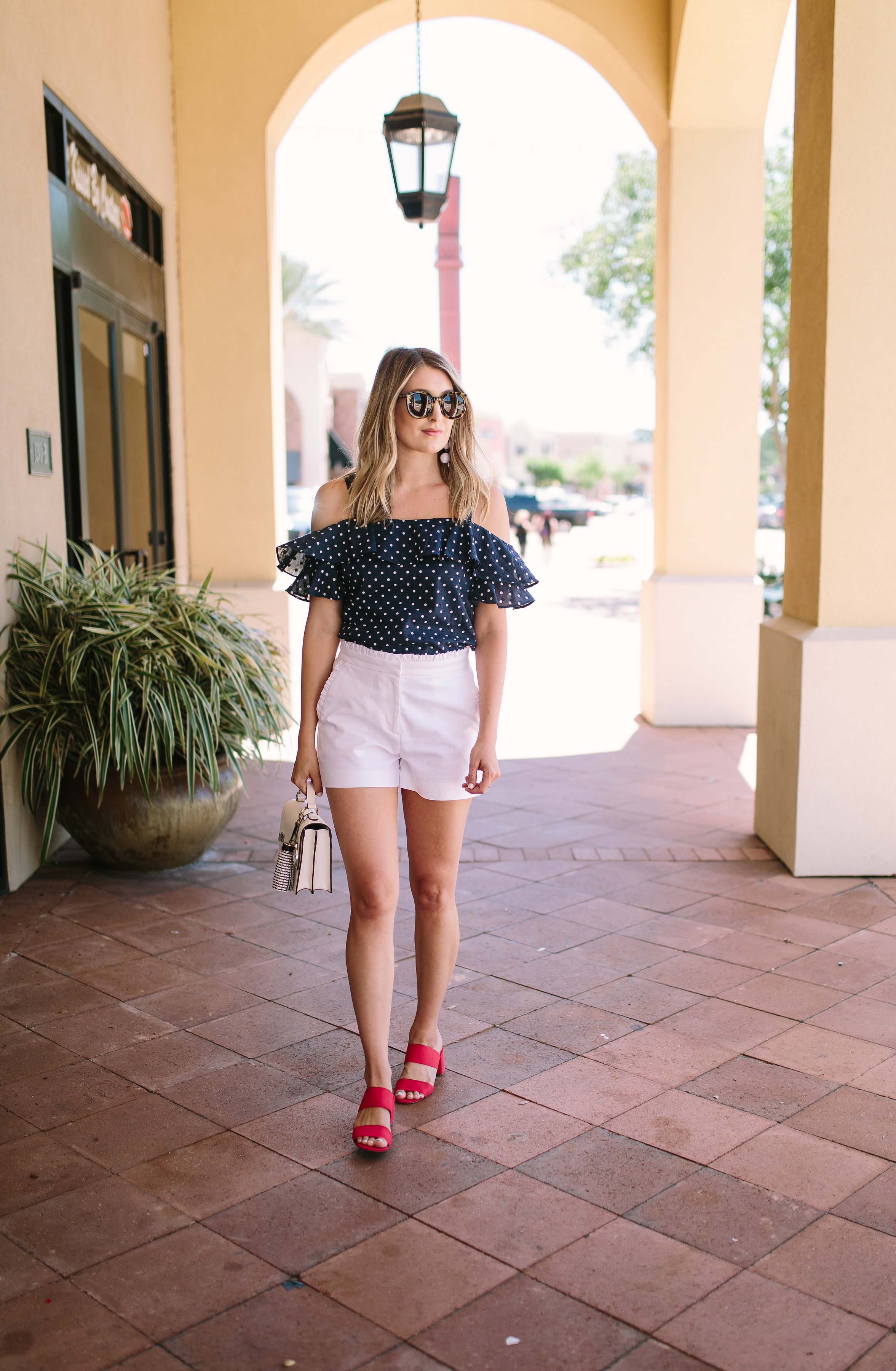 Top: J.Crew (similar here) / Shorts: J.Crew / Sandals: Vince Camuto / Bag: Henri Bendel / Sunnies: Karen Walker / Earrings: Bauble Bar
Photos by: Julia Gozman Photography