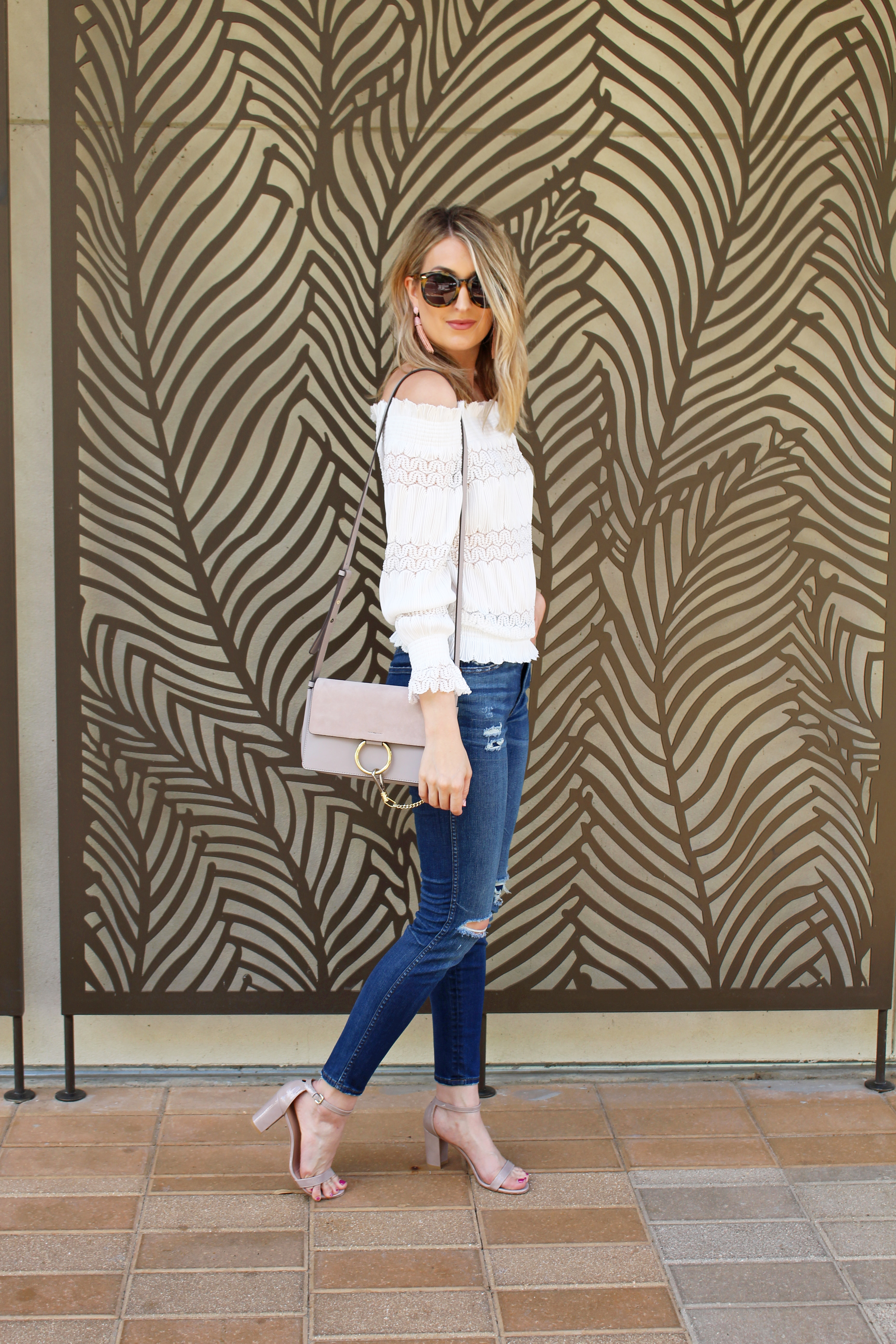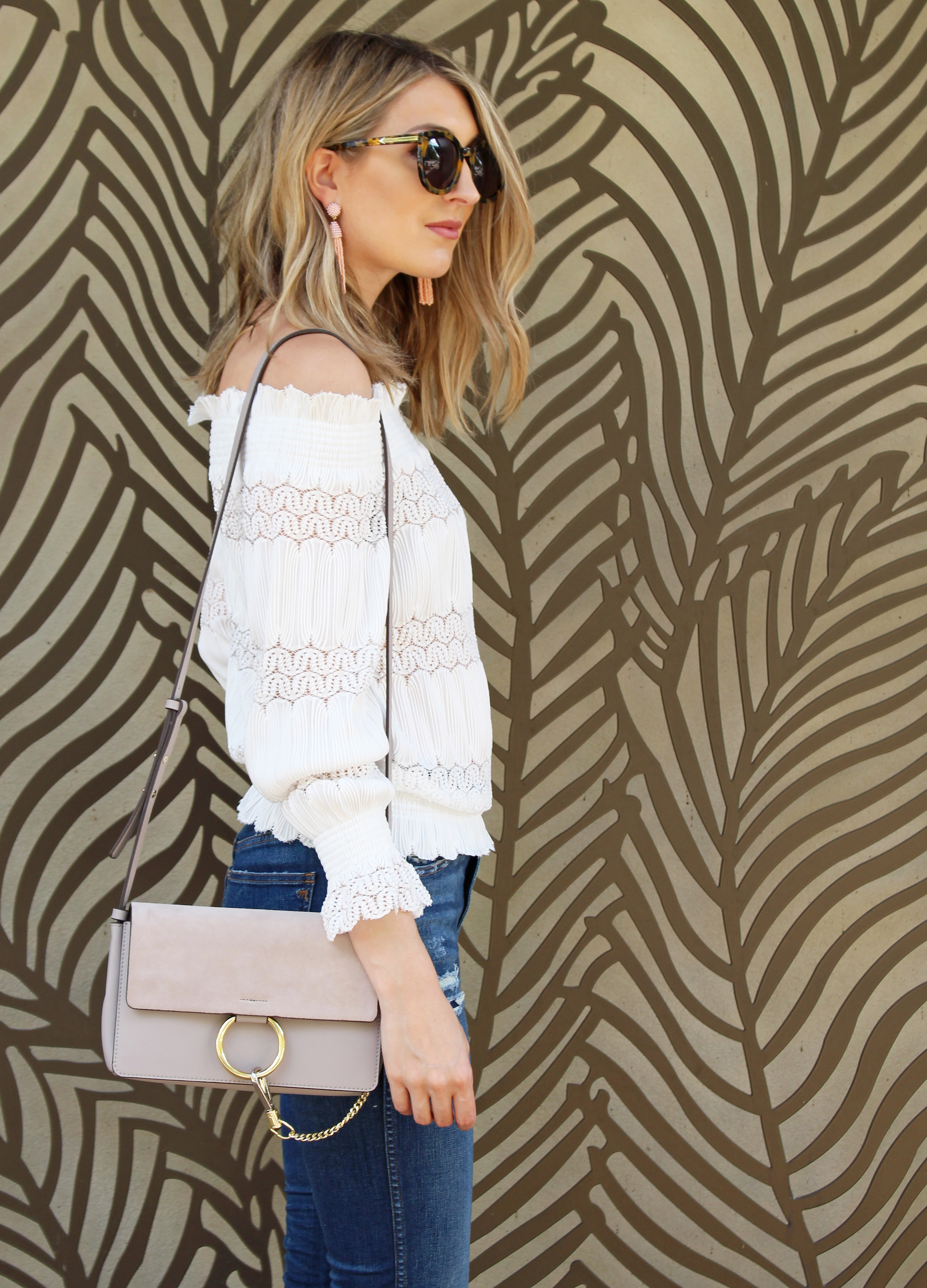 Happy Monday y'all! Hope you all had a good weekend! I certainly did! I got to go shopping ALL day on Saturday ALONE. My fellow moms know how amazing that is. It was definitely a much needed break for me. Then funnily enough, I went shopping again on Sunday sans kids. My dad asked me to help him shop for some things for a trip they have coming up, and my mom offered to watch the kids so we could go. So I figured, why not?!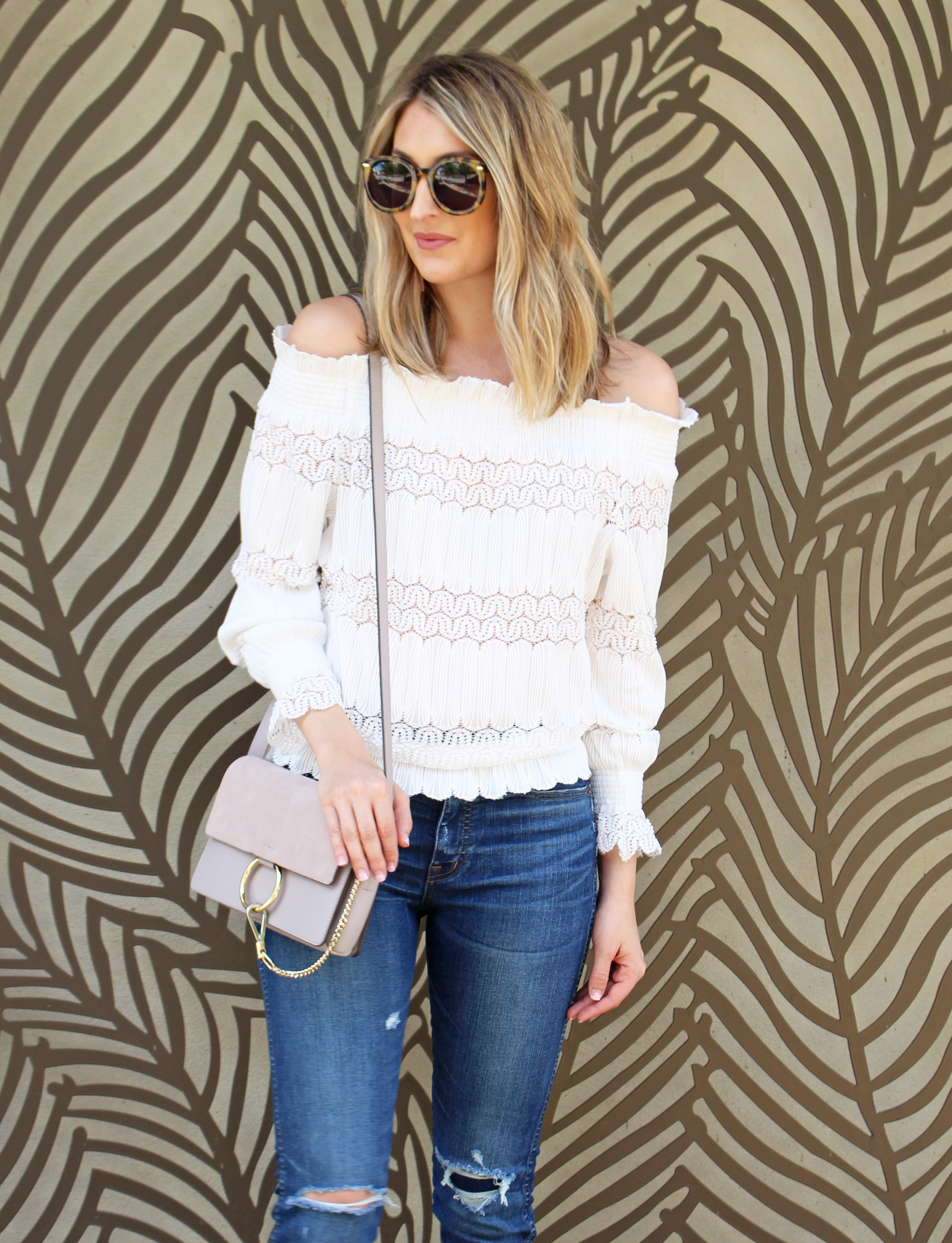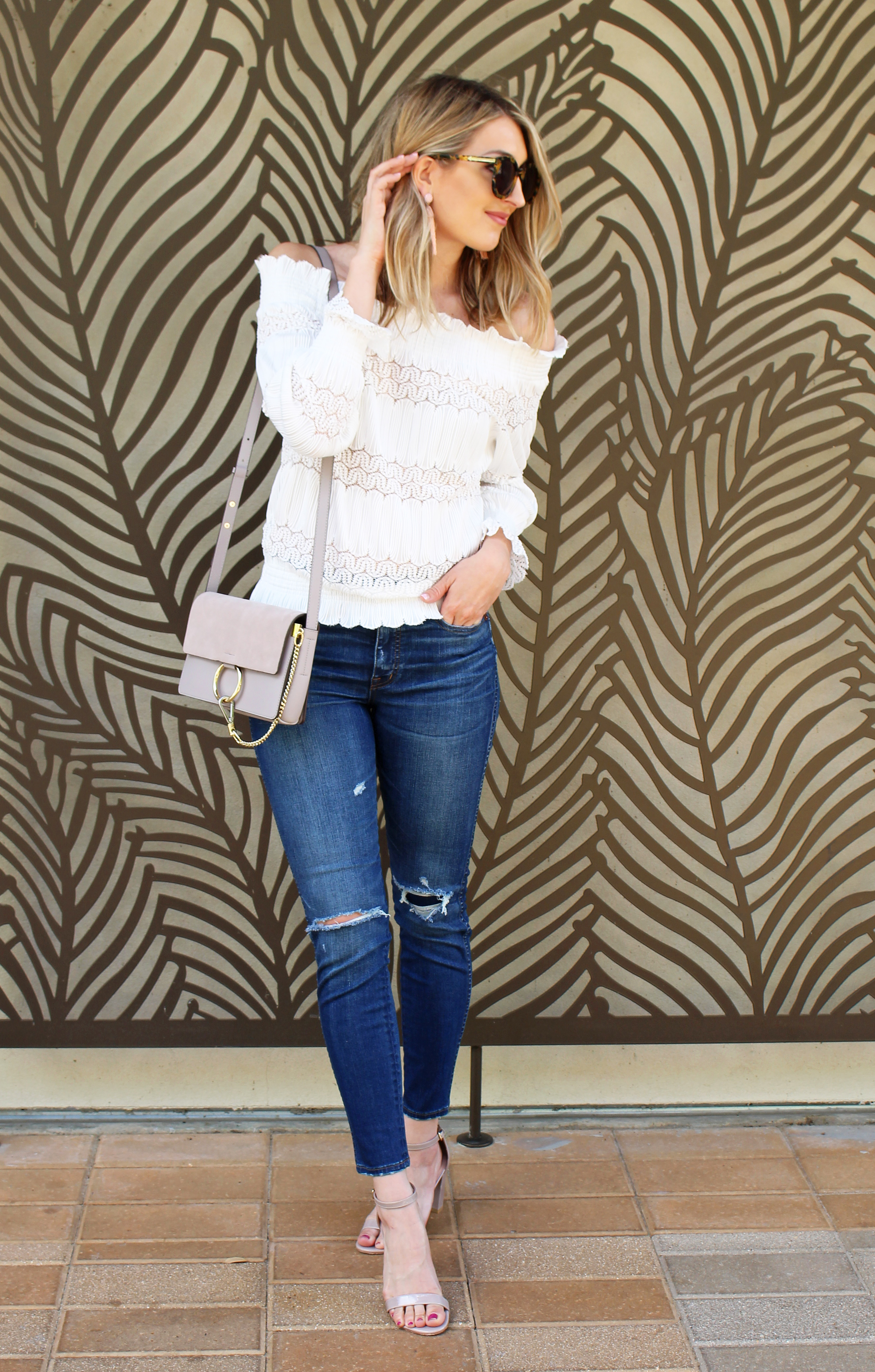 I tend to have a thing for white tops in the spring in summer. I don't know why, but I'm always drawn to them. Particularly ones that have pretty details, like this one. As soon as I saw this top, I knew it was coming home with me. It's white without being too boring, and I love the off the shoulder neckline. I was a little unsure about the smocked hem at first though. I was afraid it might make the top short or tighter than I prefer, but it's not bad at all, just different!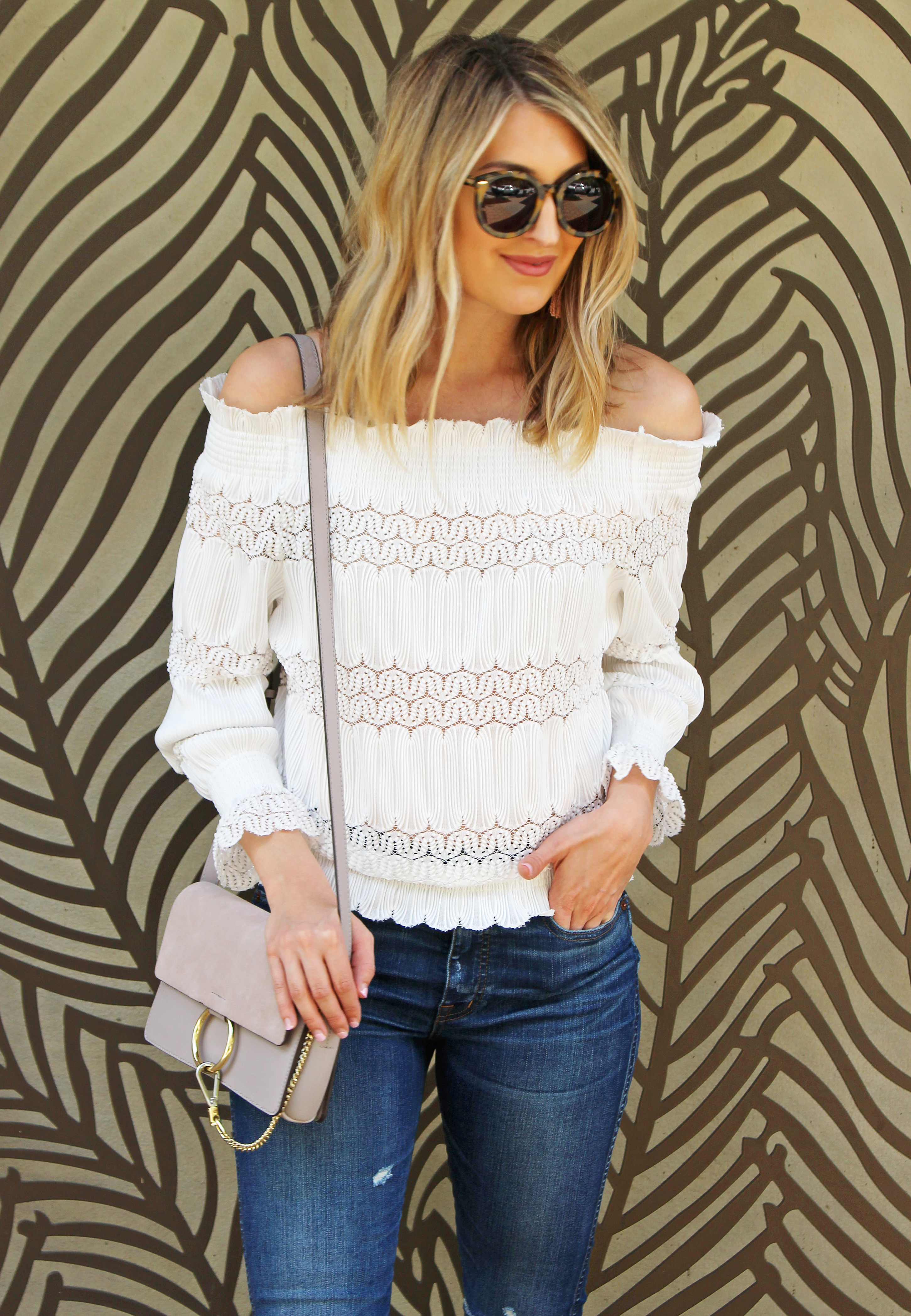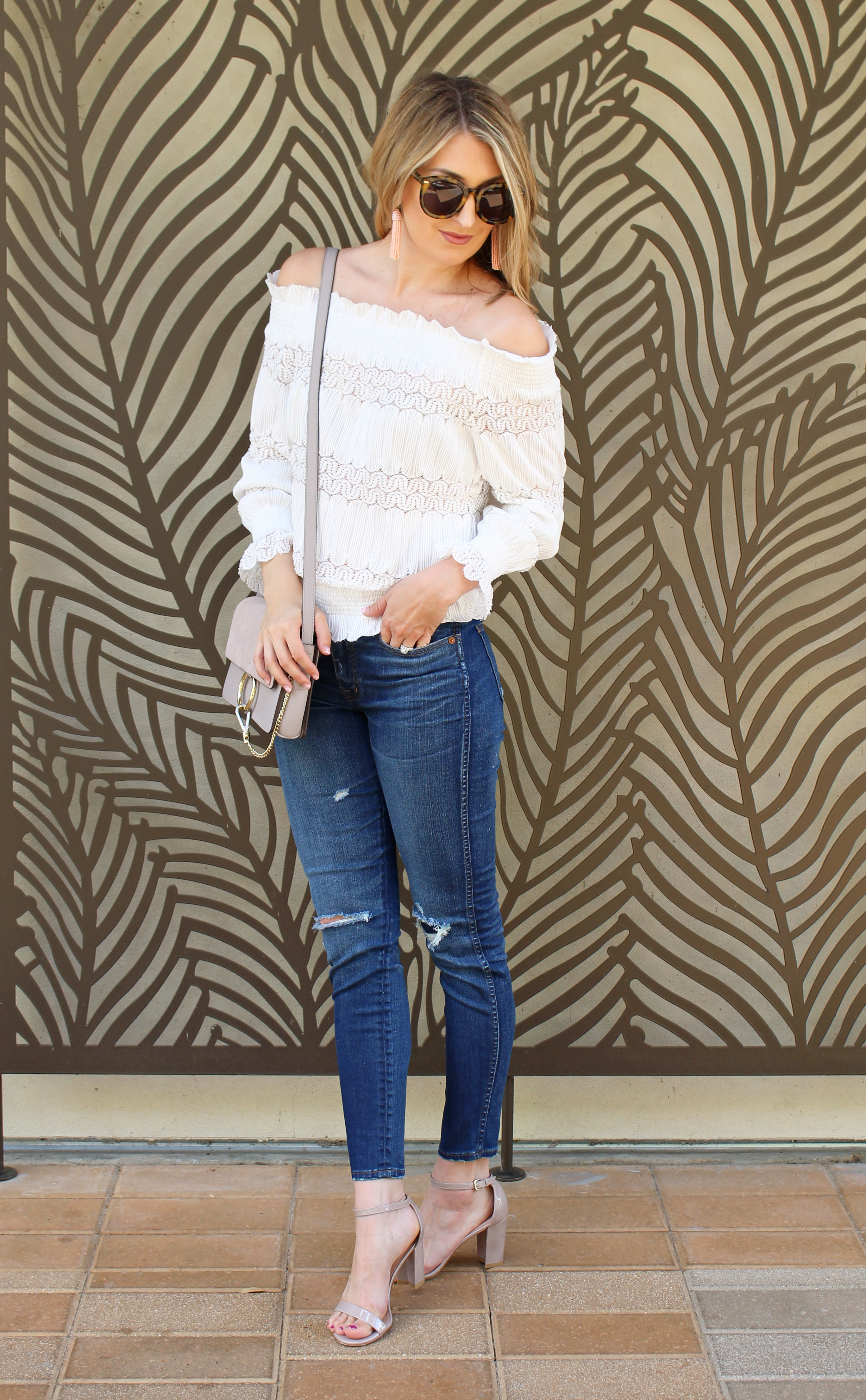 The key to me wearing this top is to pair with bottoms that have a higher rise. I bought these jeans from Madewell a couple of months ago and haven't been able to stop wearing them since. They do have a higher rise, but not so high that it's uncomfortable, which is how some styles can be I've found. I also love the wash of these jeans. I have paired them with everything from t-shirts and sneakers to dressing them up with feminine blouses and heels. They look good with everything!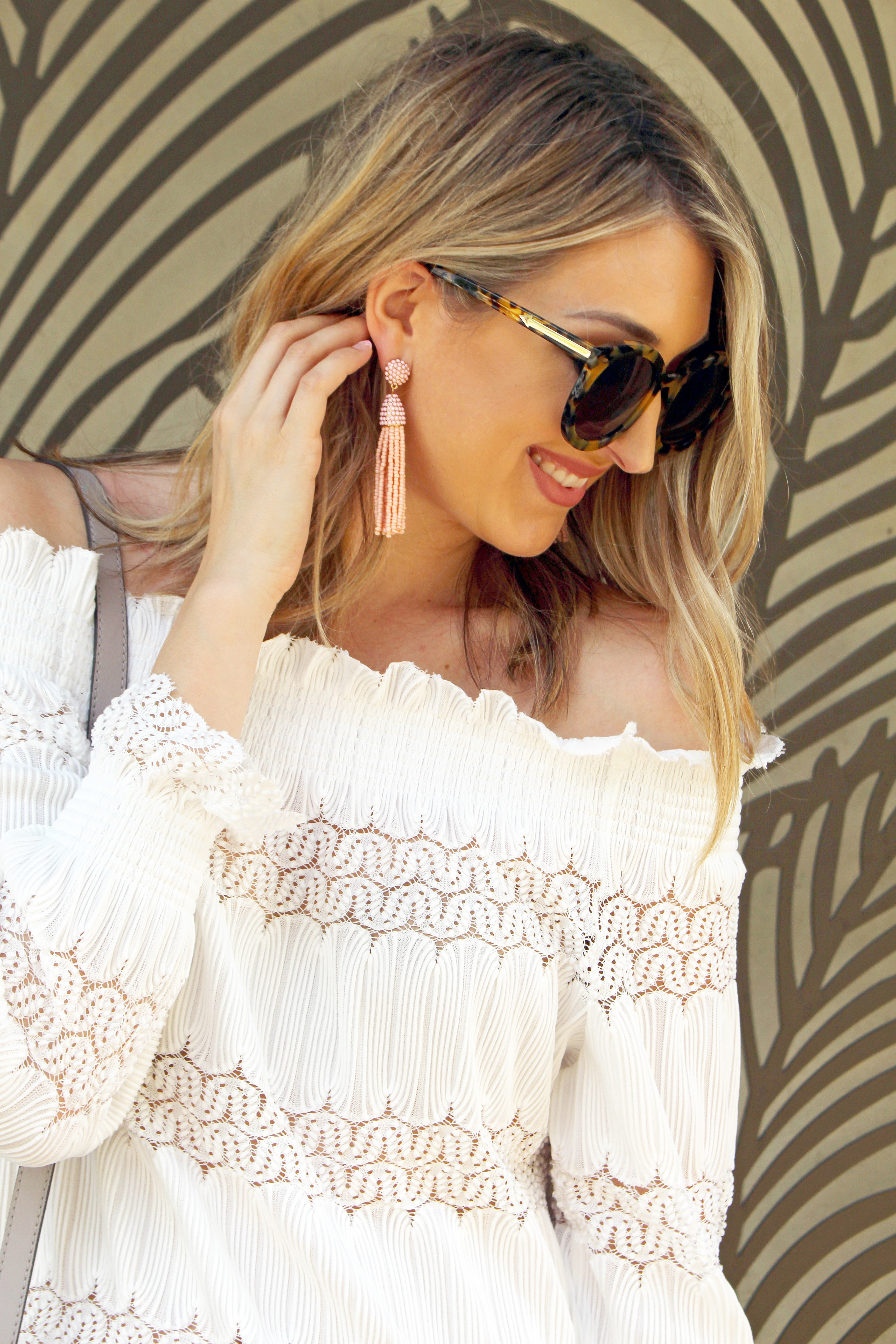 As I'm sure you all have noticed, I've been feeling blush-toned accessories lately. Seriously, I think I've worn these blush tassel earrings in like 90% of my recent posts. I just love this color for spring! I added this pretty little gray crossbody to keep the outfit looking springy. PS y'all – this bag is awesome, and under $50. Do yourselves a favor and get one!
Have a good week babes!
xo, Loren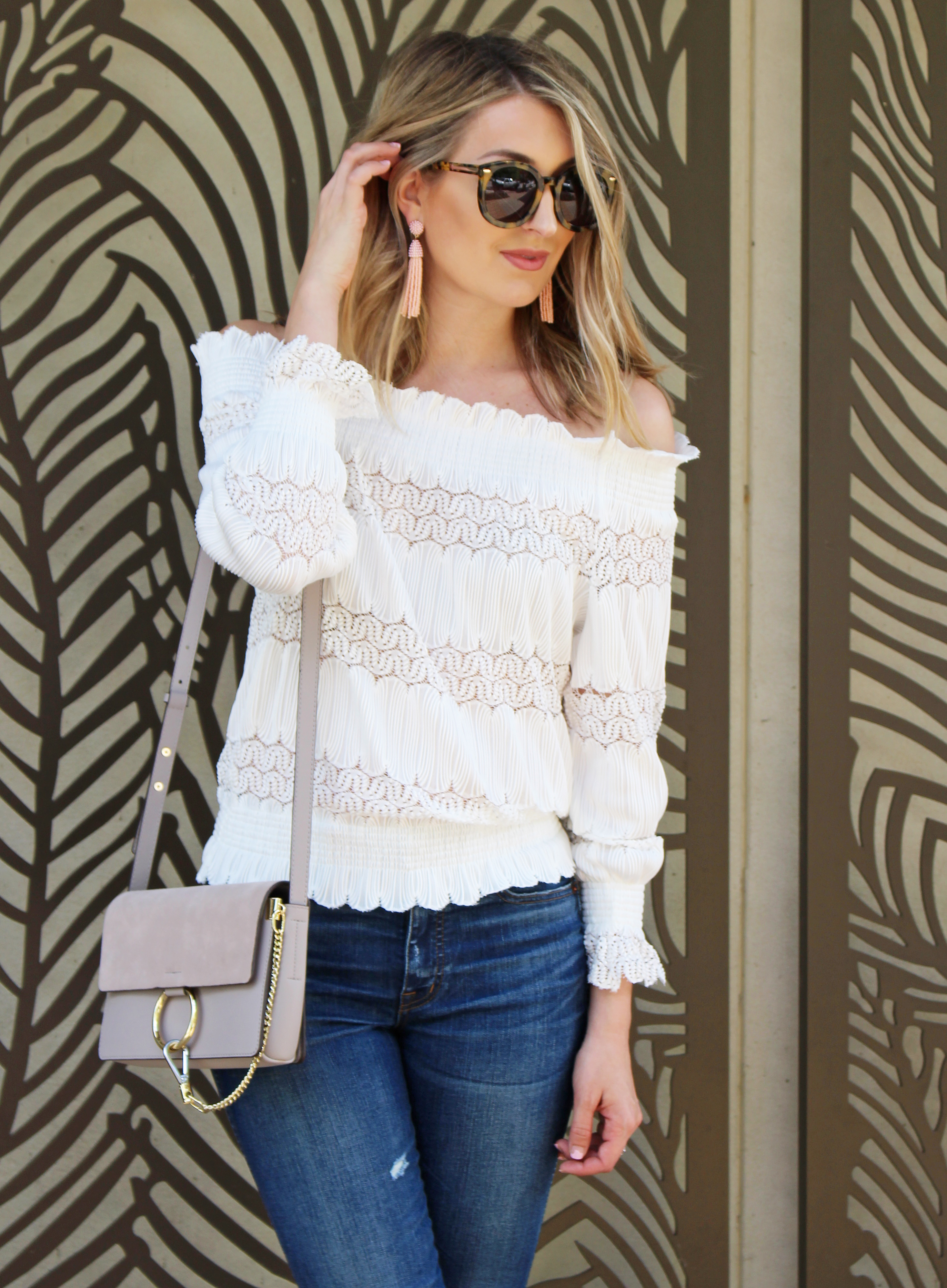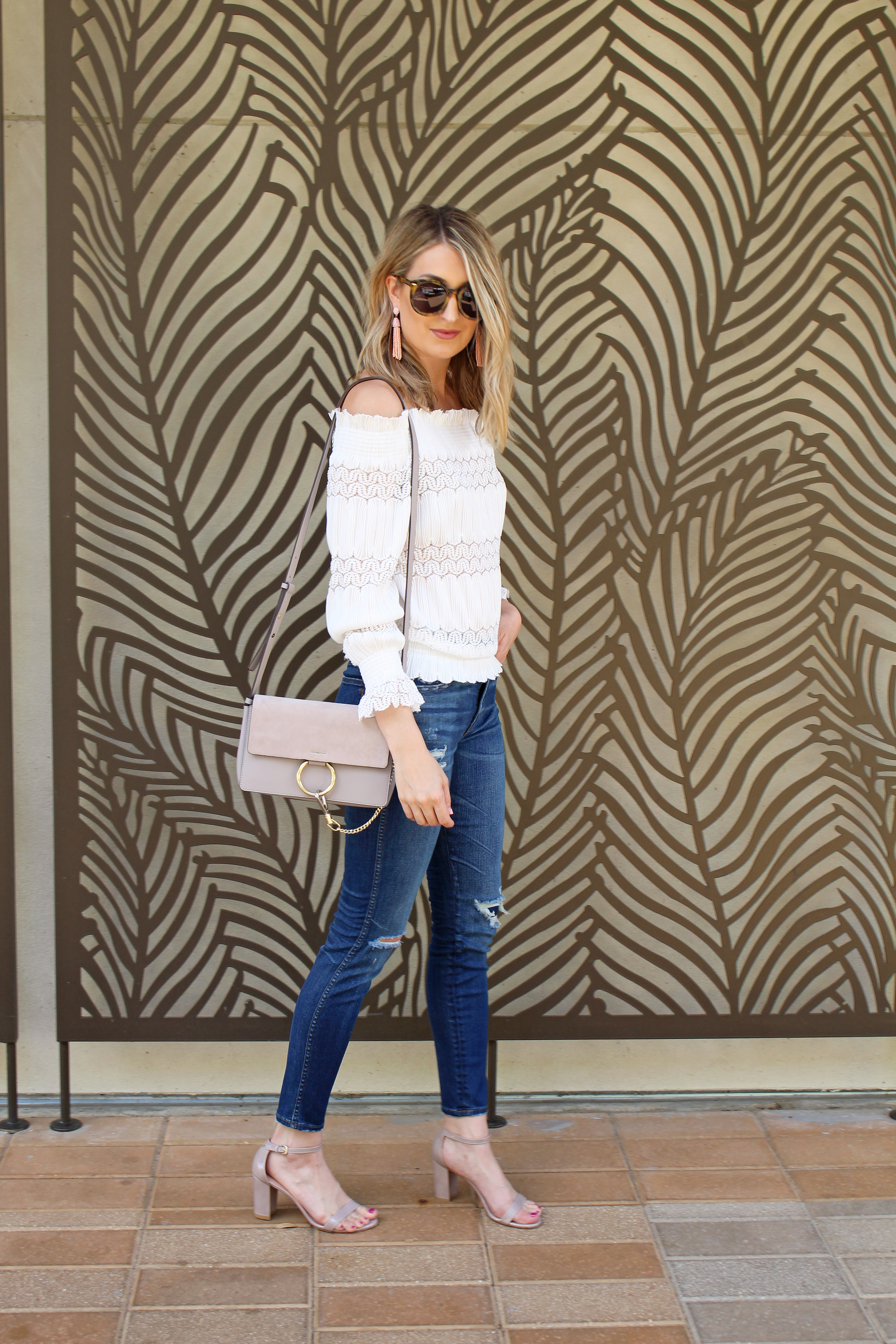 Top: J.O.A. (also loving this option!) / Denim: Madewell / Sandals: Stuart Weitzman / Bag: Lacattura / Sunnies: Karen Walker / Earrings: Bauble Bar