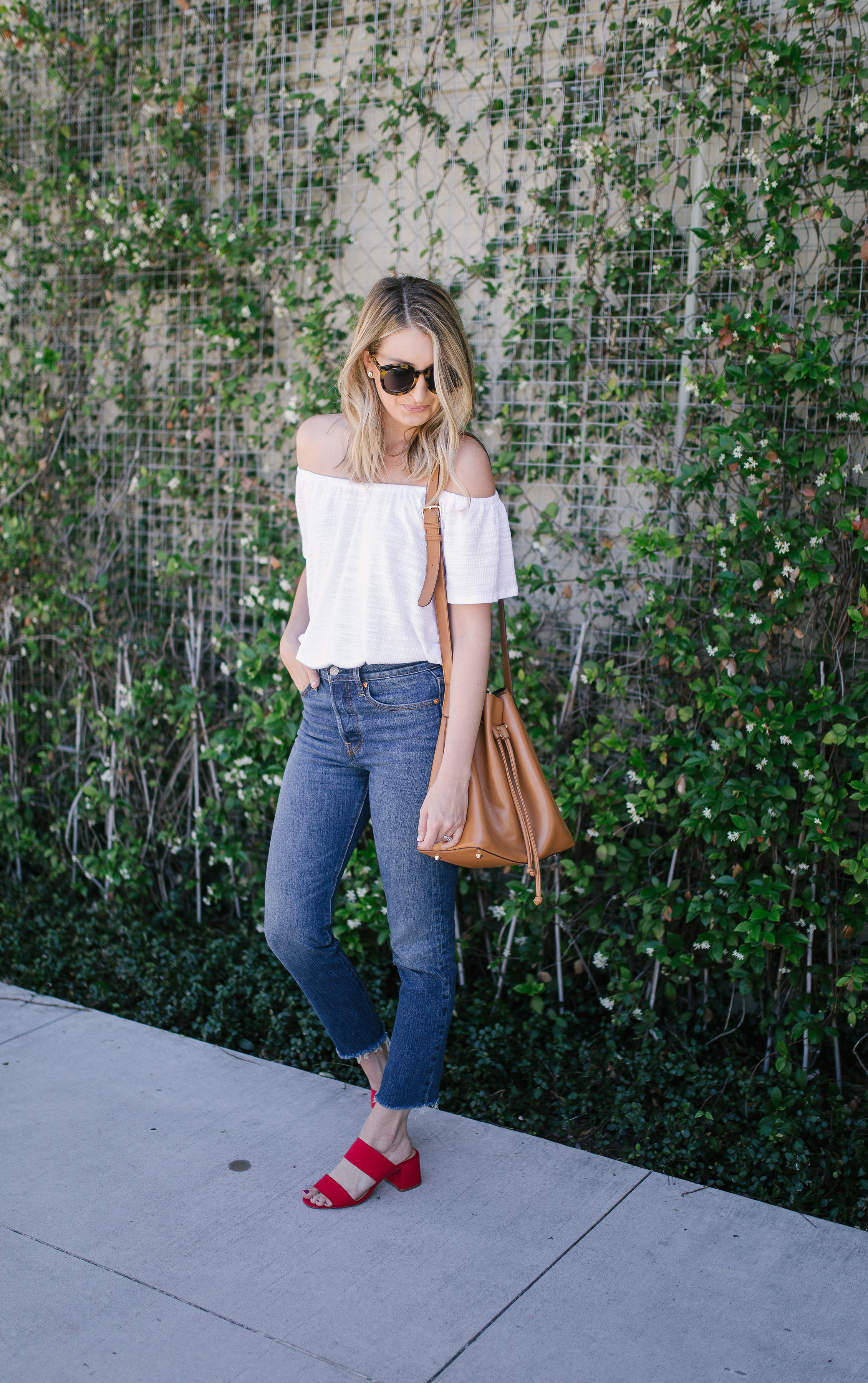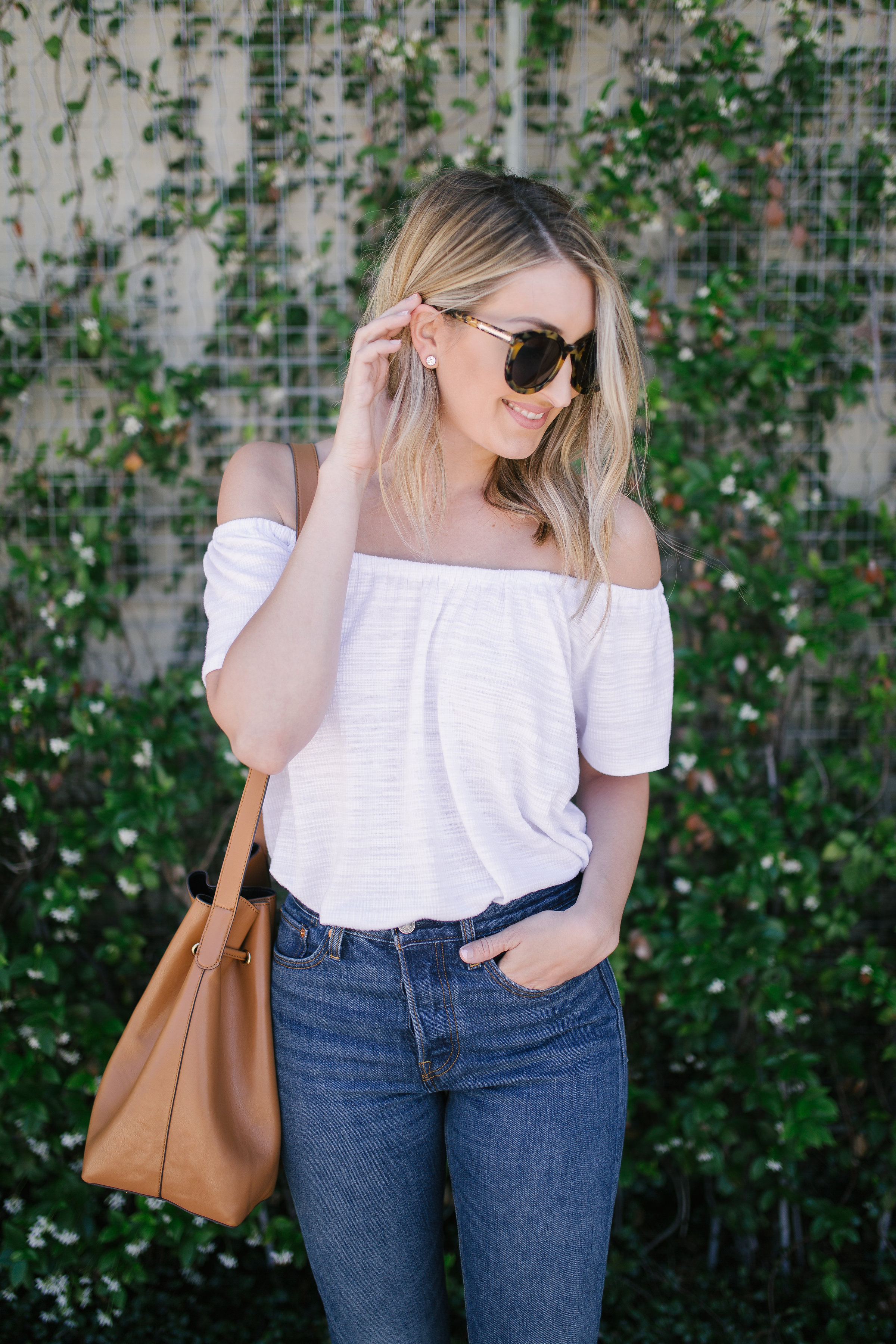 Happy Monday friends! Hope you all had a great Easter weekend! I know we did! It was so nice to have my husband home on Friday (love a company that gives you Good Friday off!) so we could spend some time together. Friday was actually our 5 year anniversary. My parents were kind enough to watch our kids overnight so we could have a little stay-cation and date night downtown. By the way, Houston people, the new Marriot Marquis downtown is AWESOME.
Saturday morning we woke up early to drive back to the north side of town and pick up the kids. We had a huge Easter Egg hunt at our church on Saturday morning, which the kids absolutely loved. Sunday morning we went to church then had brunch with the fam at my parents' clubhouse, and finished with a post-nap Easter egg hunt at the house for the kids. It was a perfect way to spend the weekend!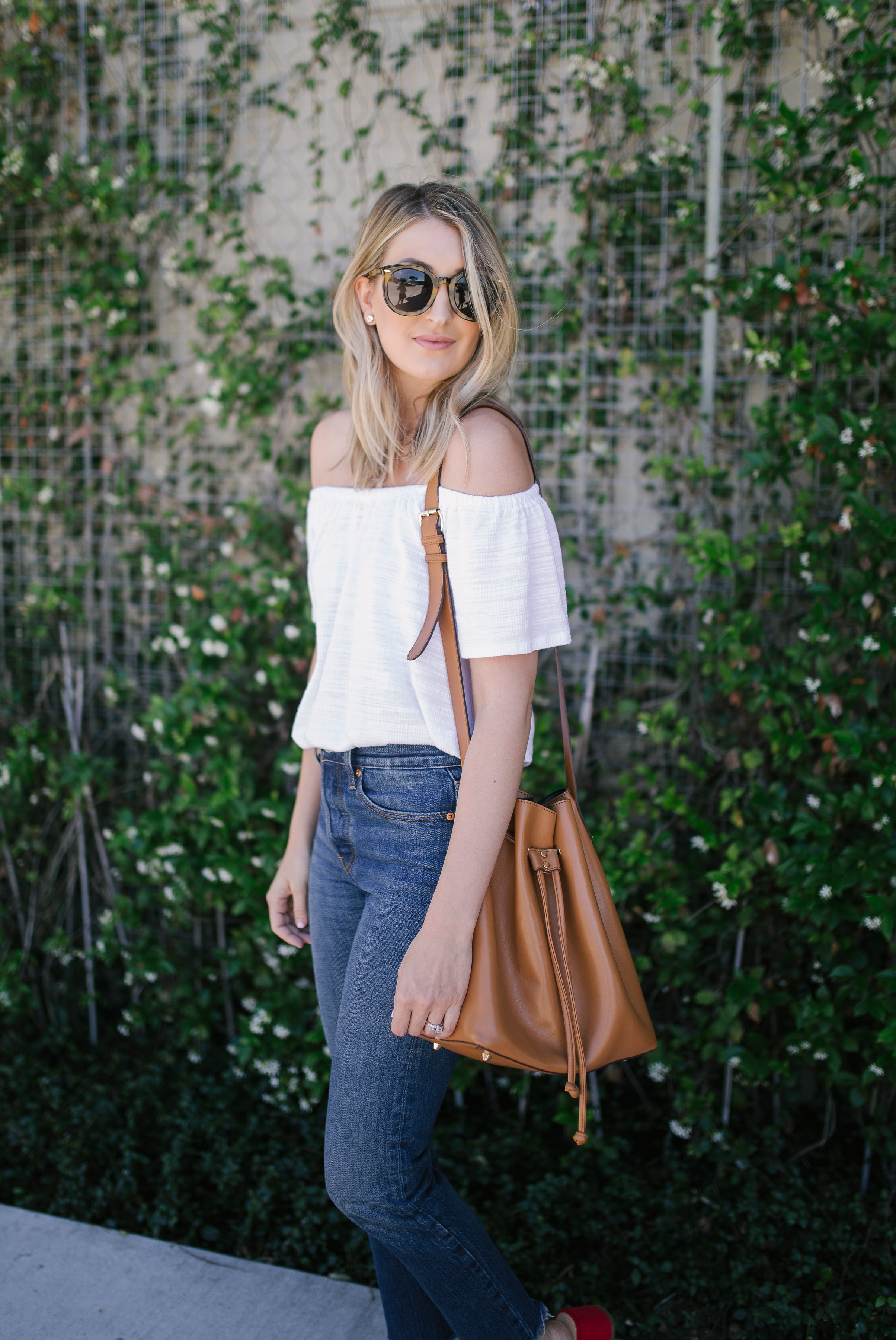 Now for my outfit…my favorite thing about this look is that it's really easy to re-create. Nothing about it is super specific, other than the red shoes, but you could still easily find something similar. I love this simple little white off the shoulder tee because it can be styled so many ways, as it goes with just about everything. Remember a couple of posts ago when I talked about my love for white tops that aren't just a basic tee or tank? This one qualifies in my opinion. Okay, so yeah, it's basically just a t-shirt, but the on-trend off the shoulder neckline makes keeps it from being boring.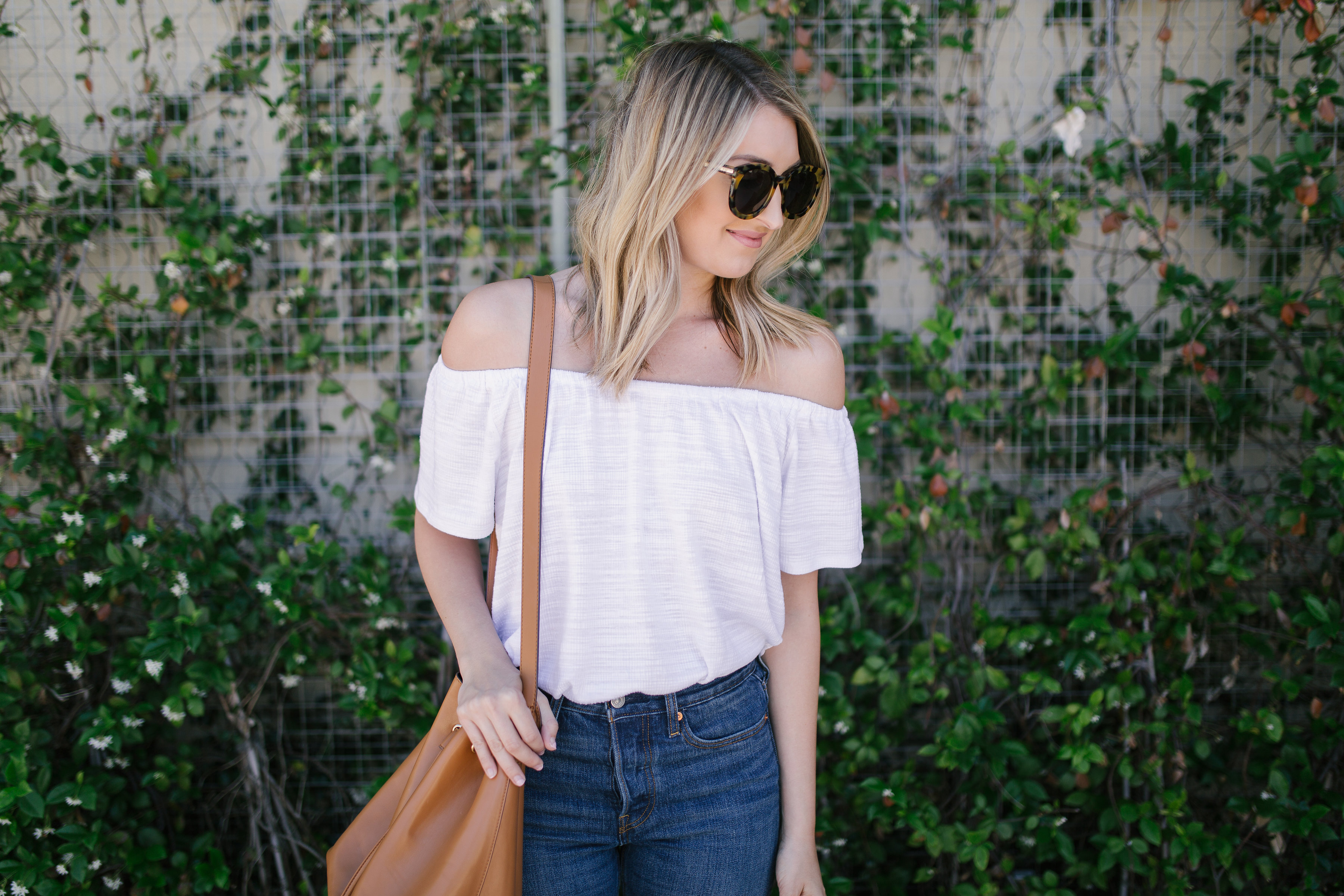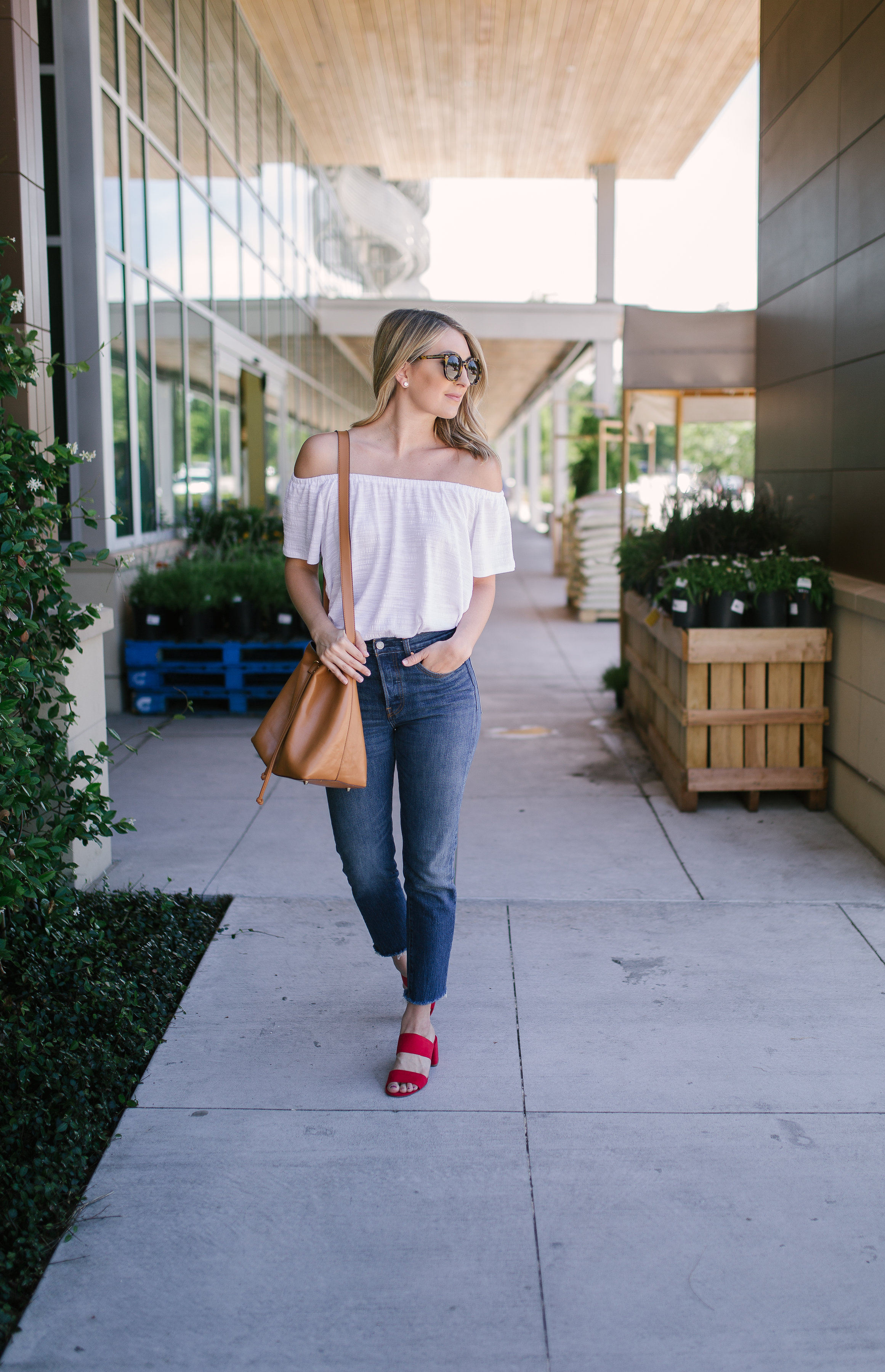 I don't usually tuck in my OTS tops, but I kind of love how this look turned out, so maybe I will more often! I bought these jeans a while ago, like before Christmas, and am still kind of trying to figure out how to make them look good. When I bought them I loved wearing them with slouchy cropped sweaters, so I'm trying to bring them into spring and summer with some different tops. They have a slightly higher rise, but my favorite thing about them is the cutoff hem. I also love that they aren't super tight all the way down my leg. The only struggle with that is that they can sometimes look frumpy, so finding the right top/shoe combo can sometimes be tricky. I think as far as shoes, a block-heeled shoe tends to be the best option!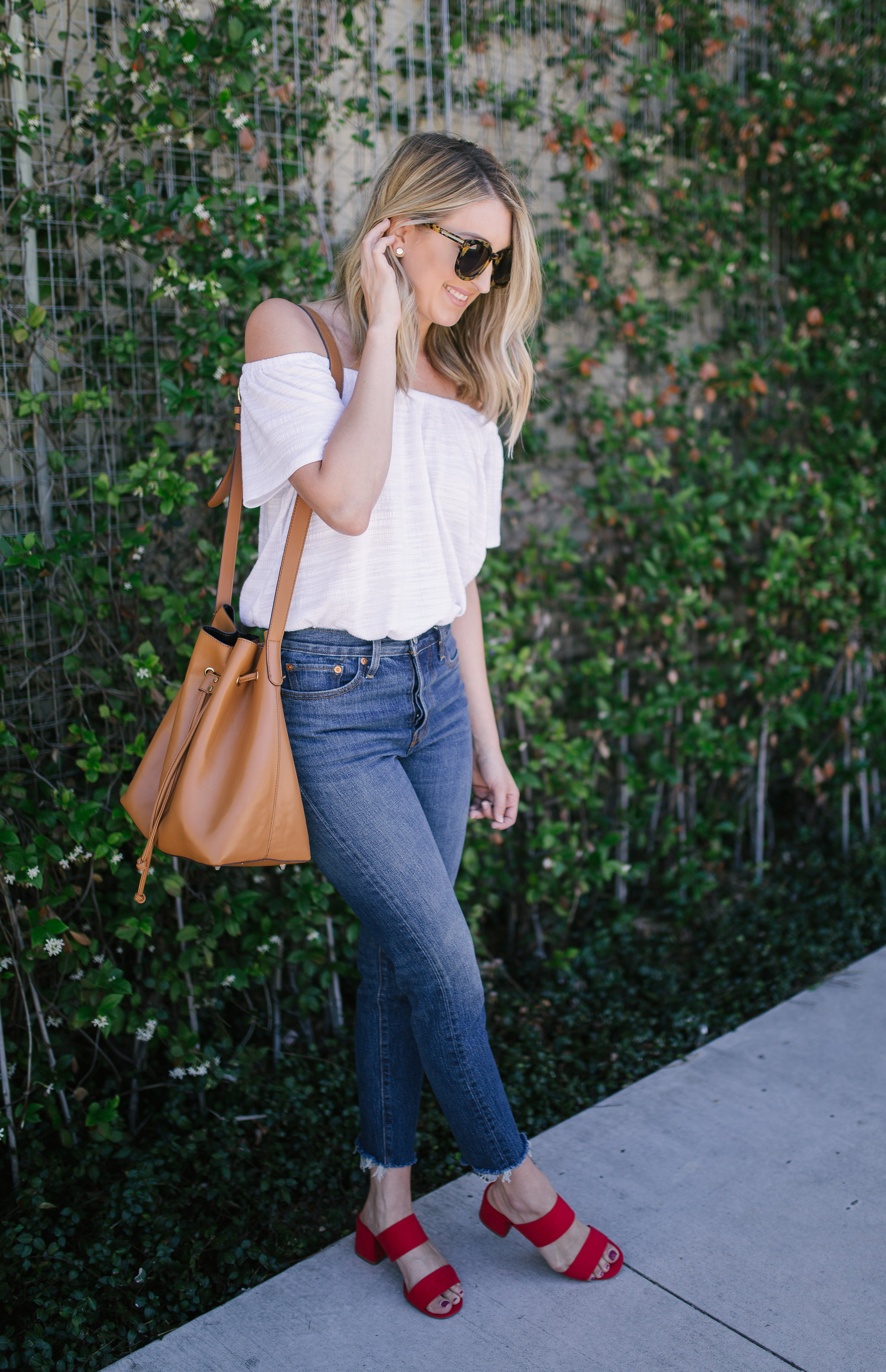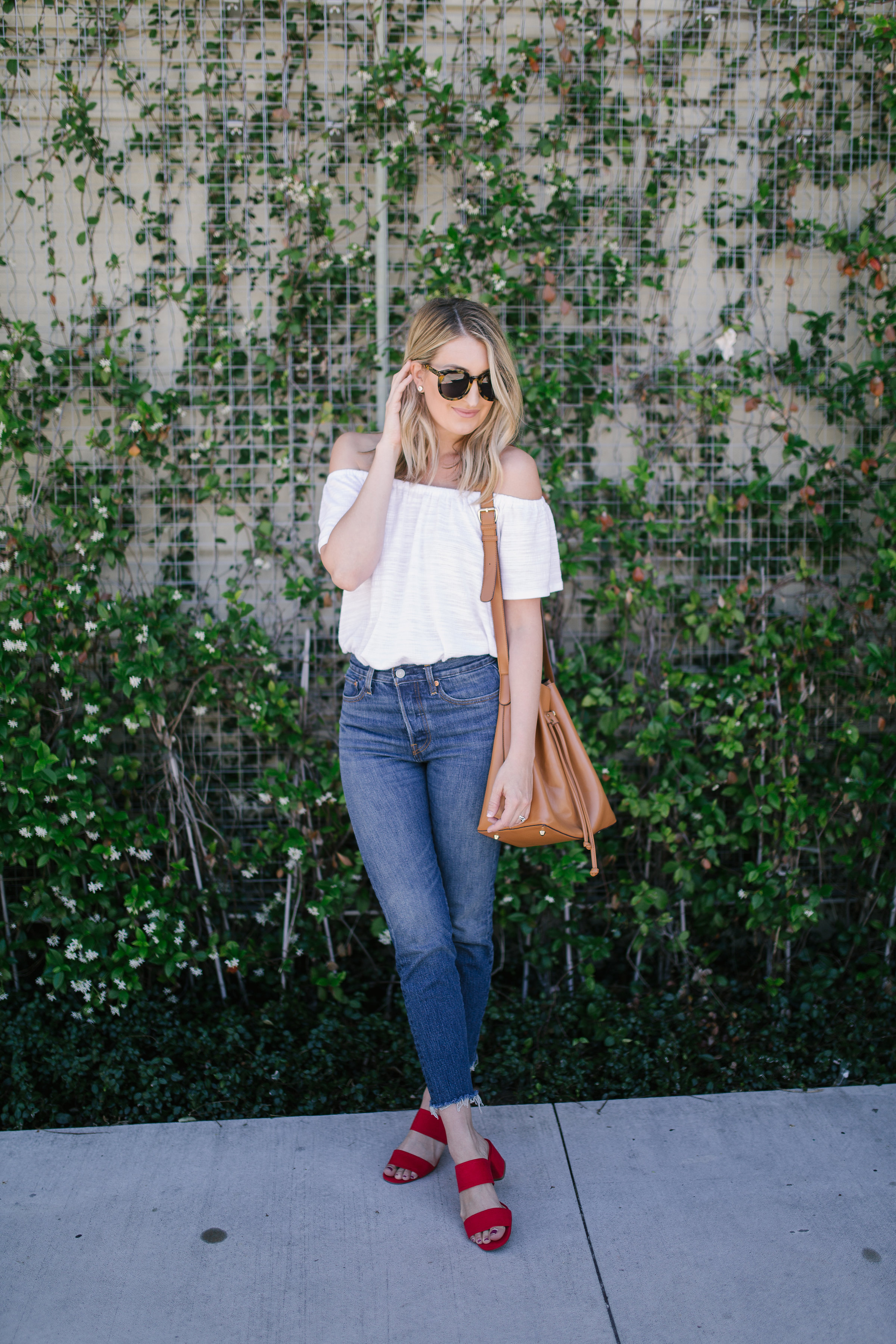 I had to add a little pop of color, so I went with these red mules. I am such a huge fan of the mule trend, and these being red, I just couldn't say no to. I can't wait to wear them all summer for all the patriotic holidays we have coming up! I finished off this look with this bucket bag I bought last year. Y'all, if you are looking for an affordable bag for spring and summer, I LOVE this one. It's under $70 and feels and looks so much nicer than you would expect. It's also pretty roomy for something that can be a shoulder or cross body bag, so that's always a win in my book!
Well, I'm off to pack! We are heading to New York to continue our anniversary celebration. I am SO excited to go back. Last time we went, I was like 26 weeks pregnant, and had just been in the hospital two weeks prior for stretching pains (didn't even know that was a thing until then) so walking around was really hard for me. I am looking forward to going back and being able to fully experience the city again. Hope you all have the best week!
xo, Loren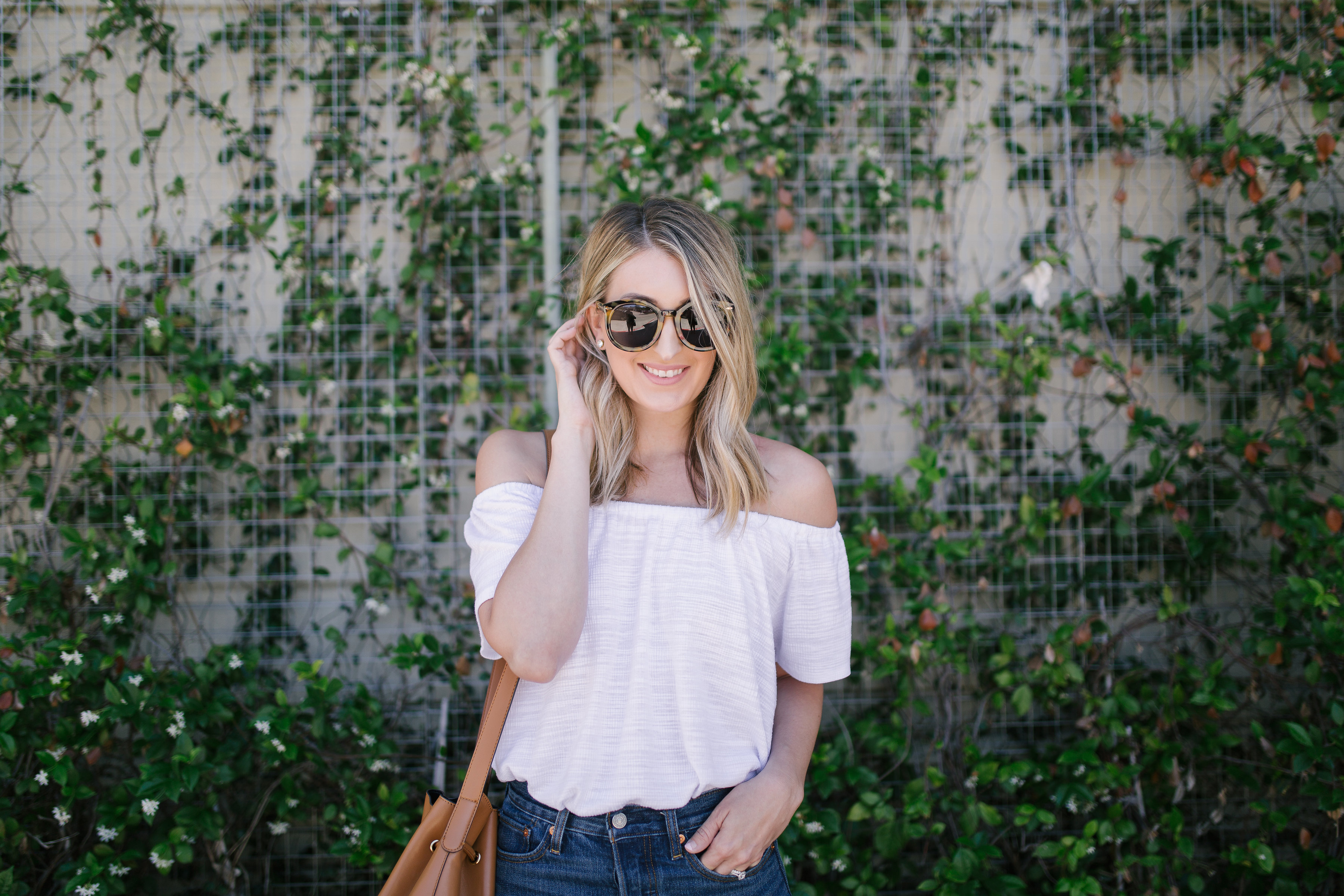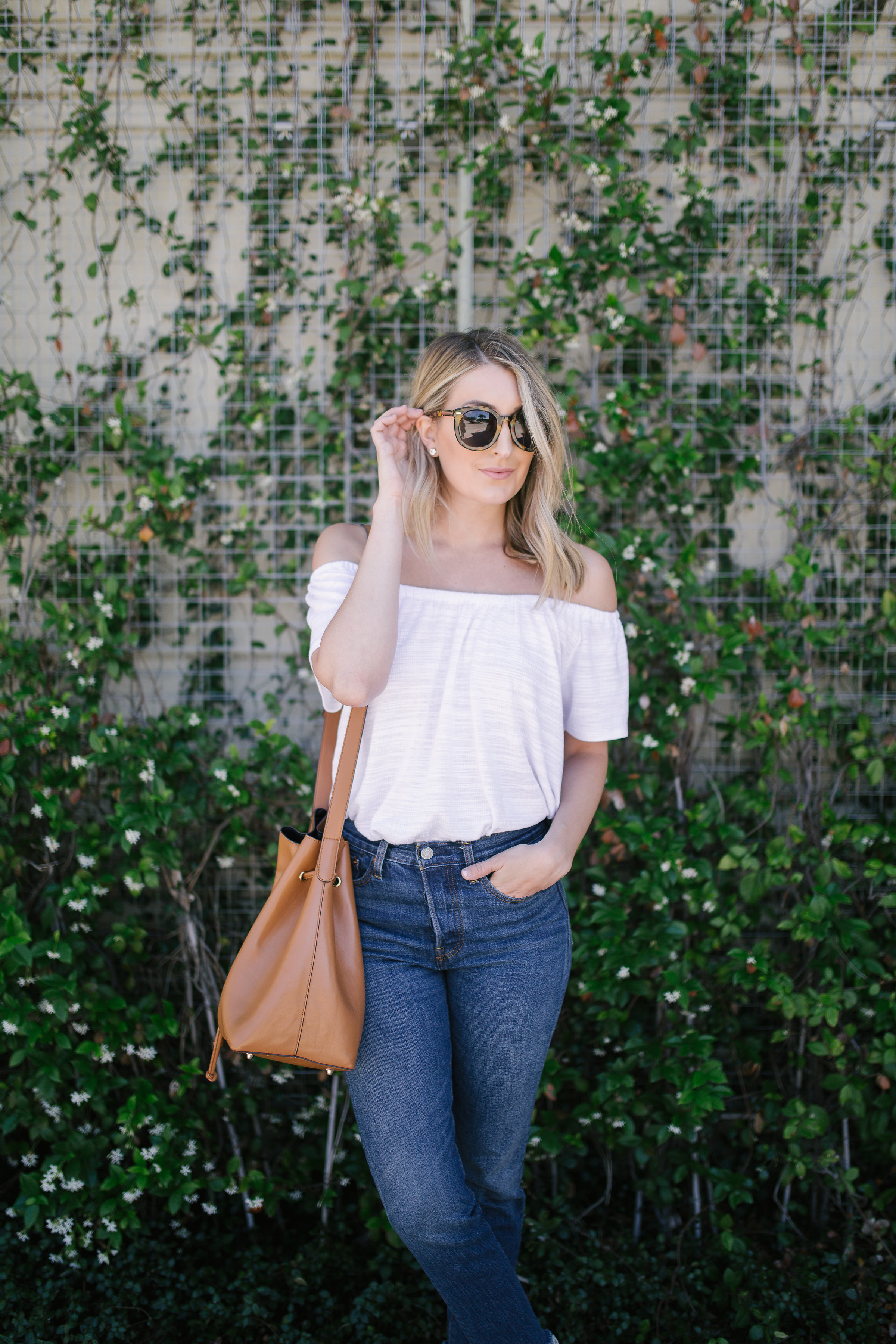 White OTS Tee / High-Rise Cutoff Jeans / Red Mules / Bucket Bag / Sunnies / Stud Earrings
Photos by Julia Gozman Photography