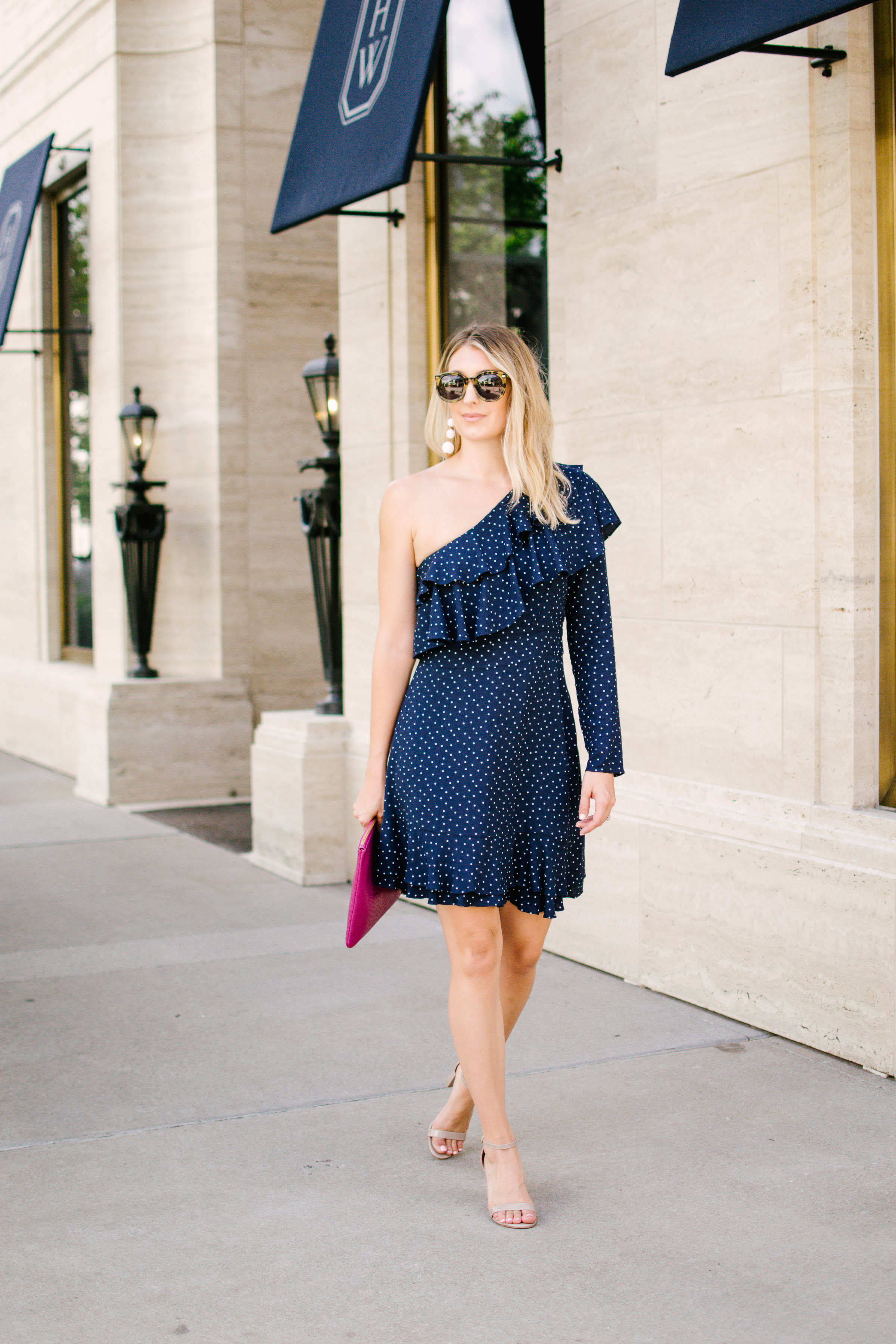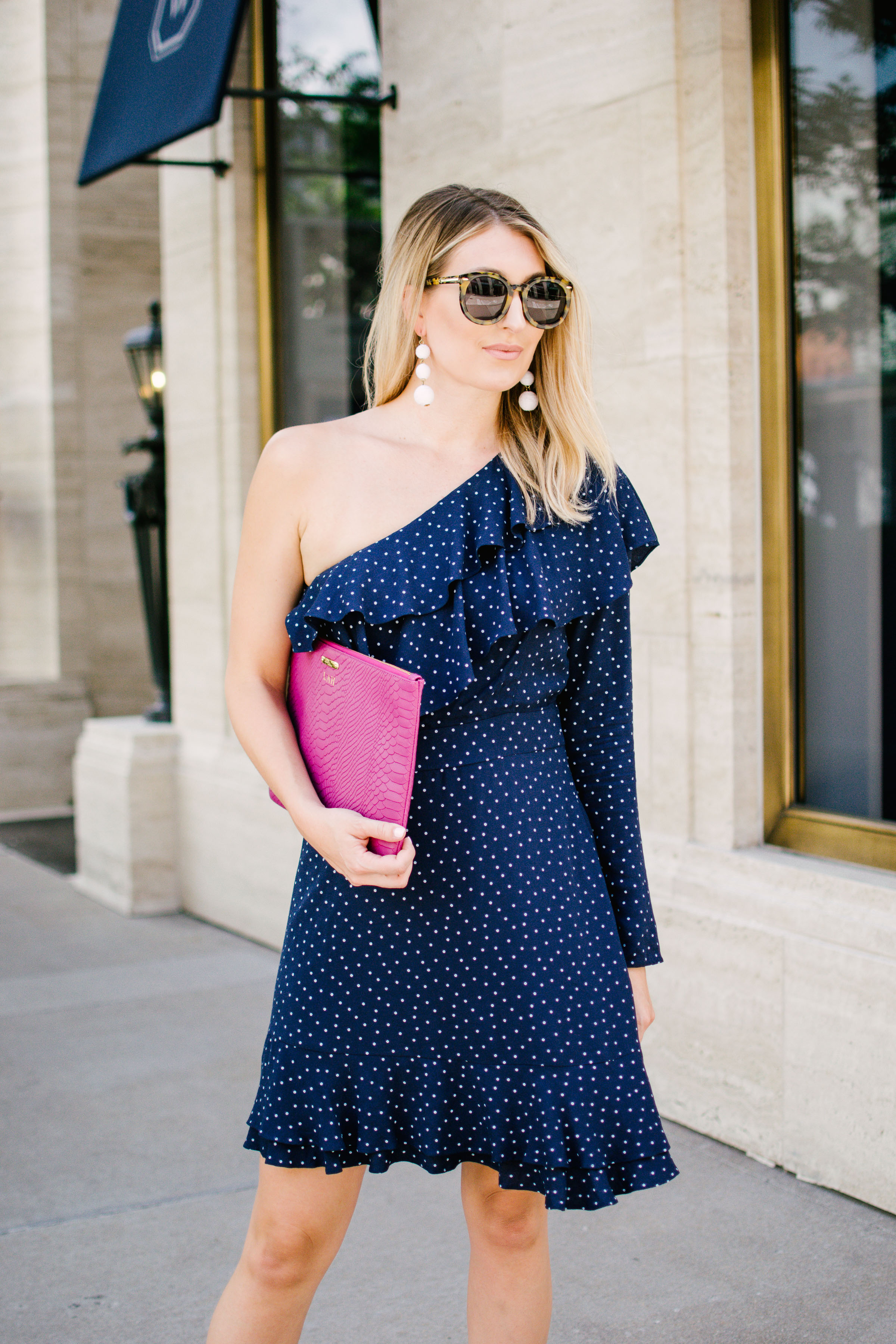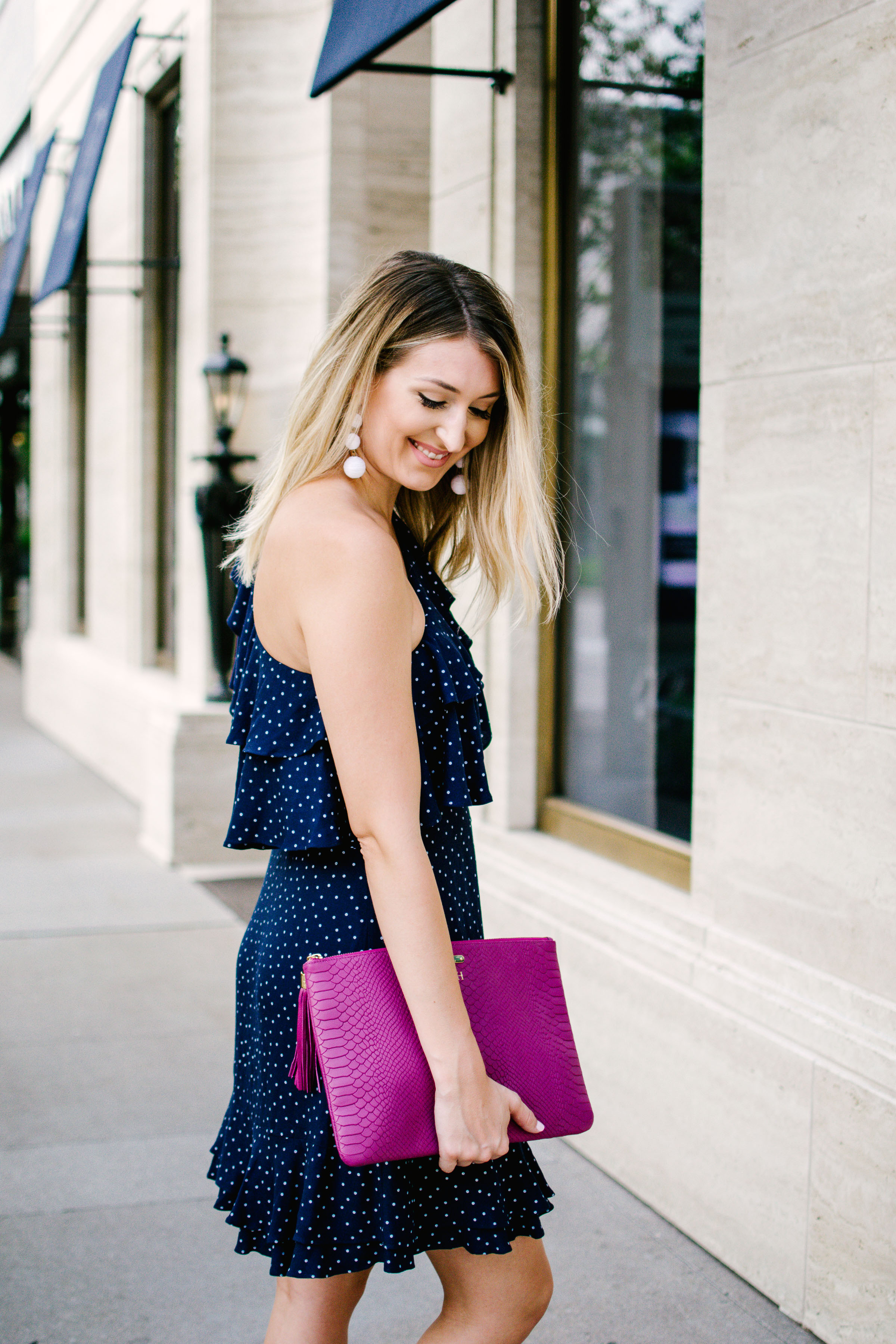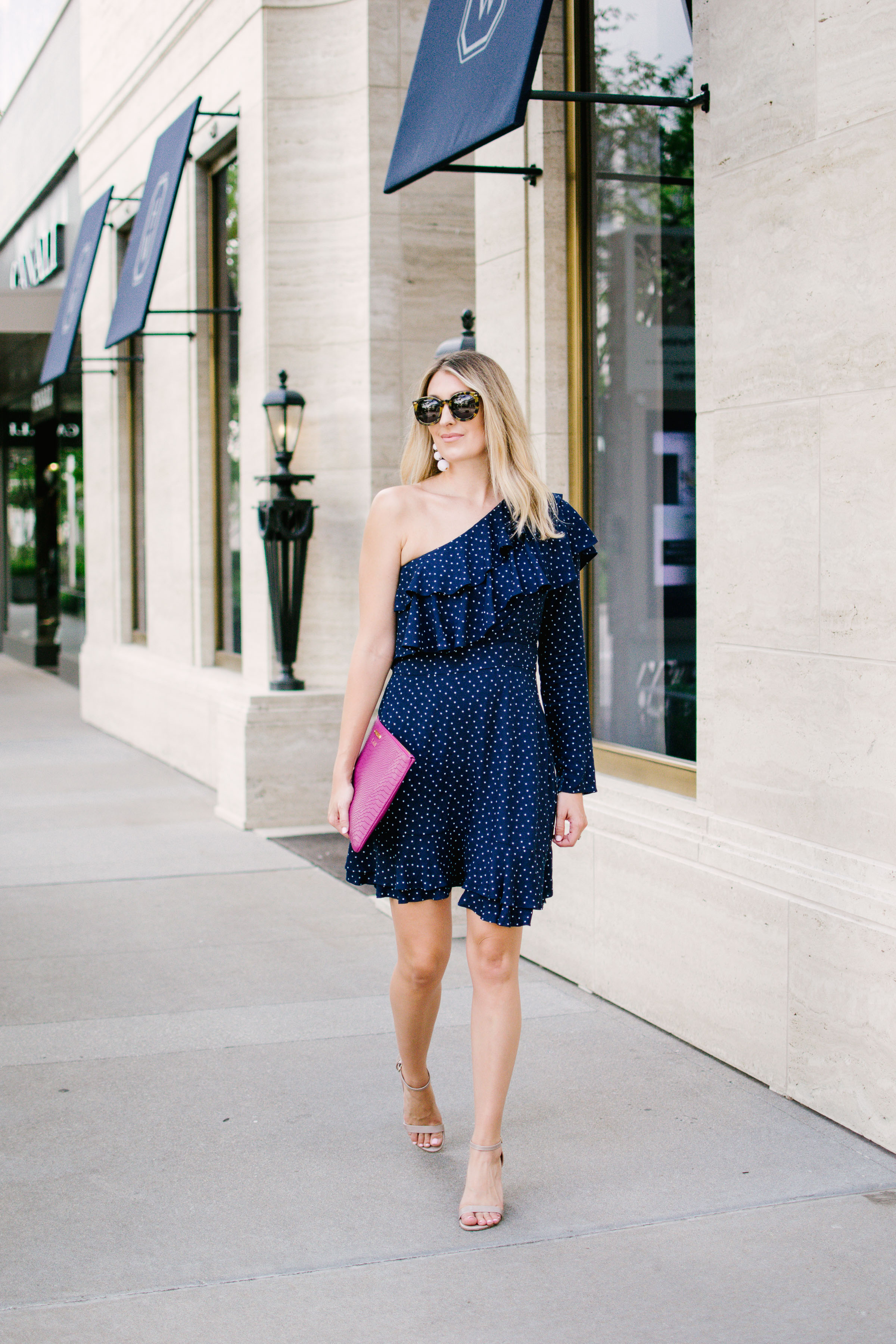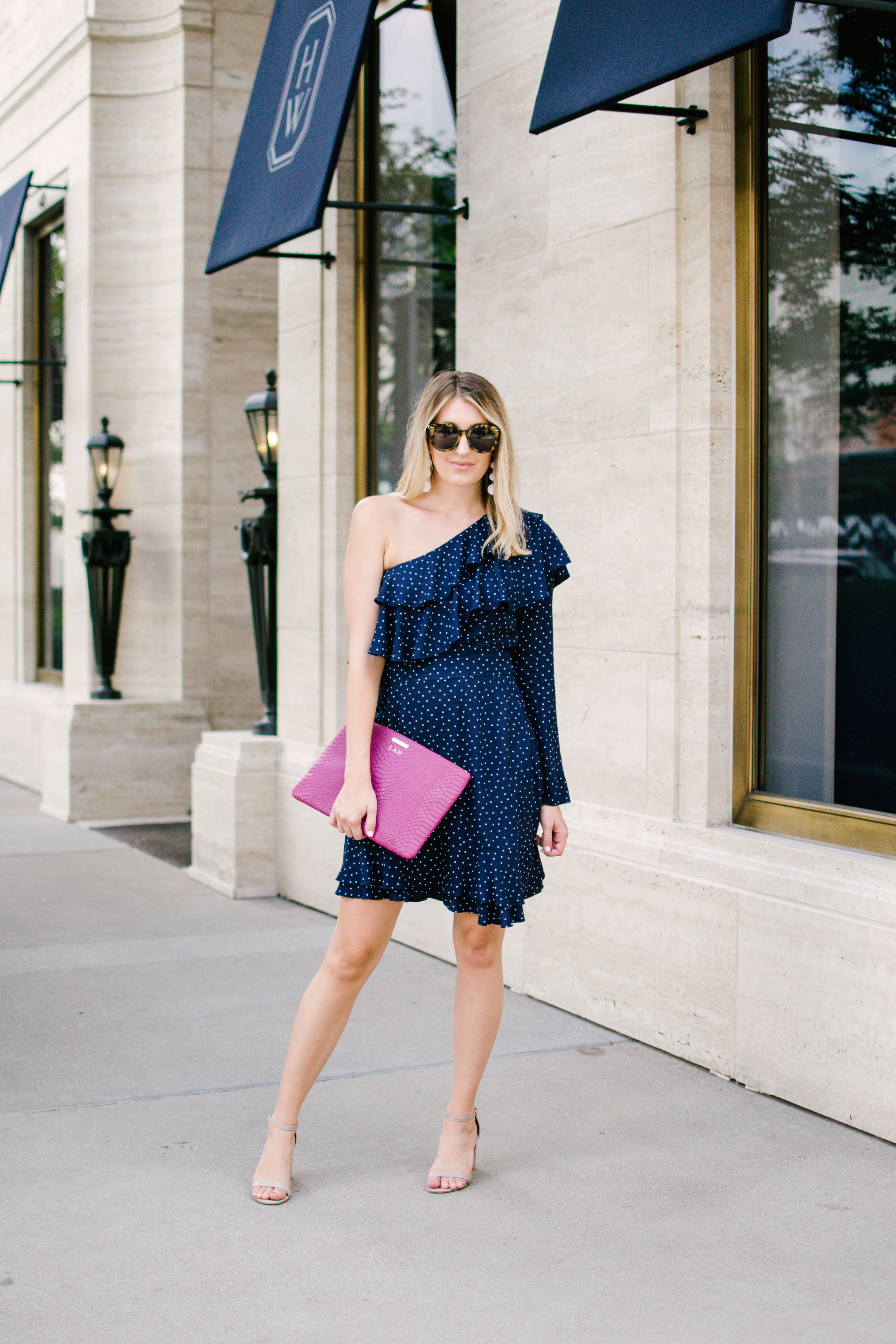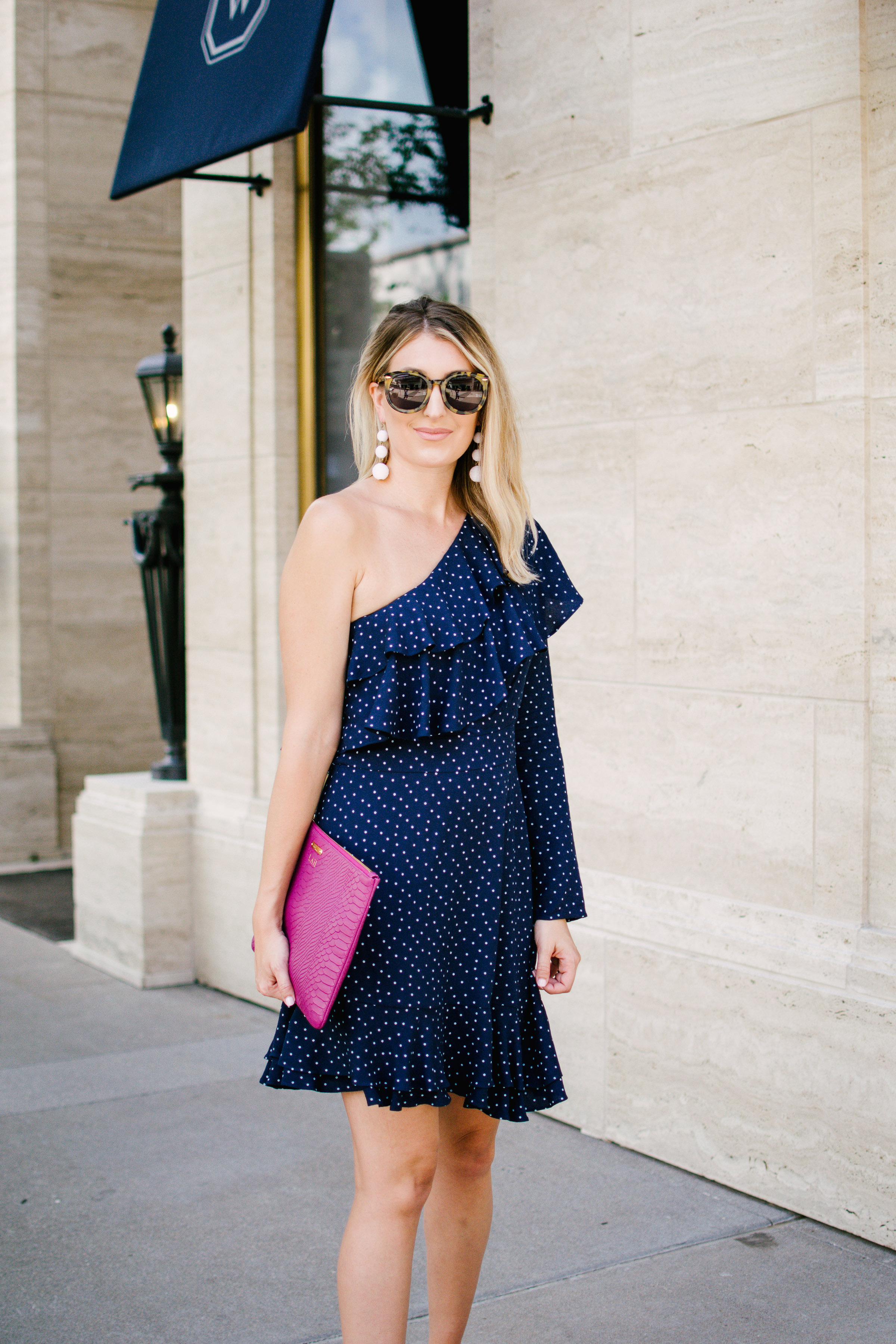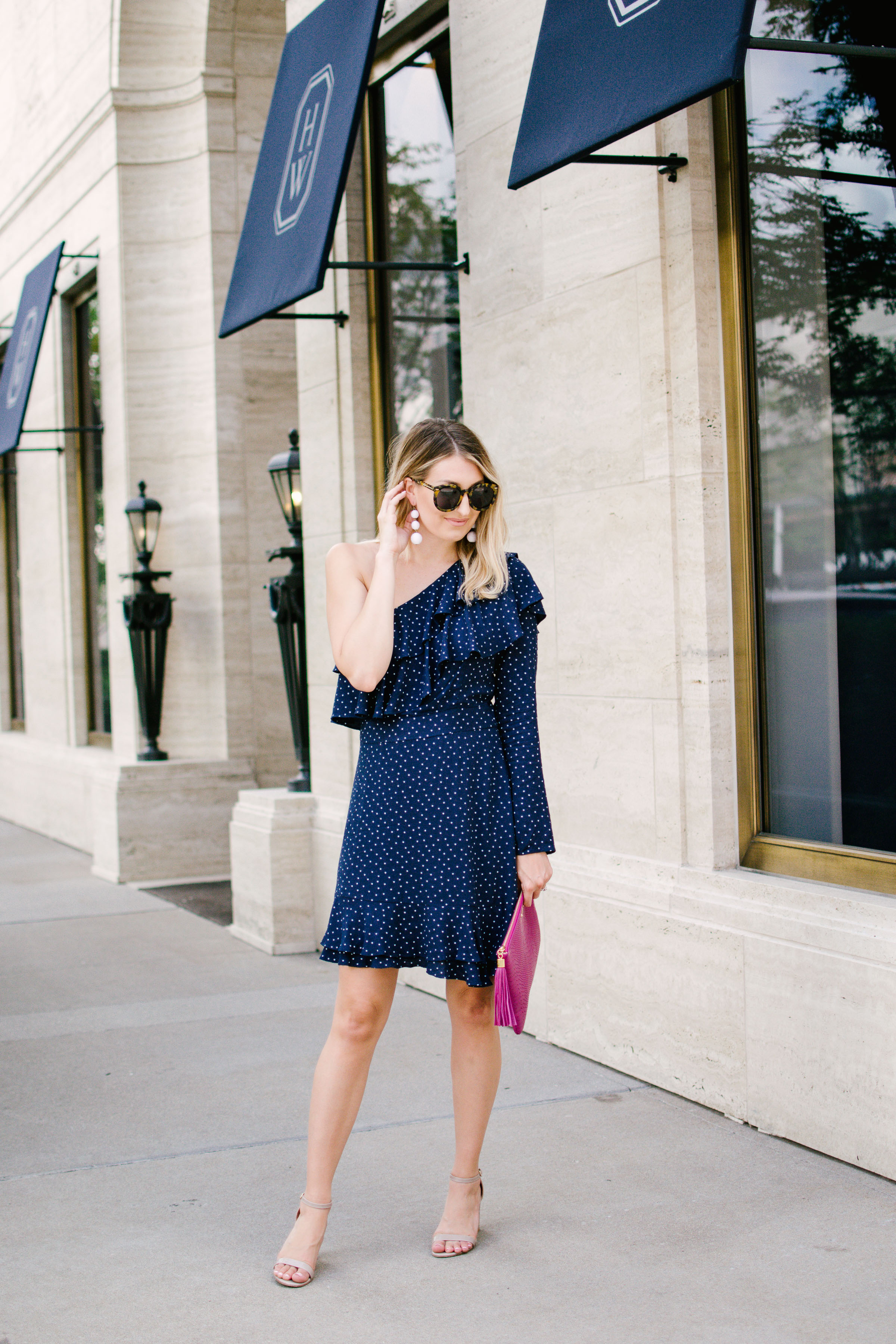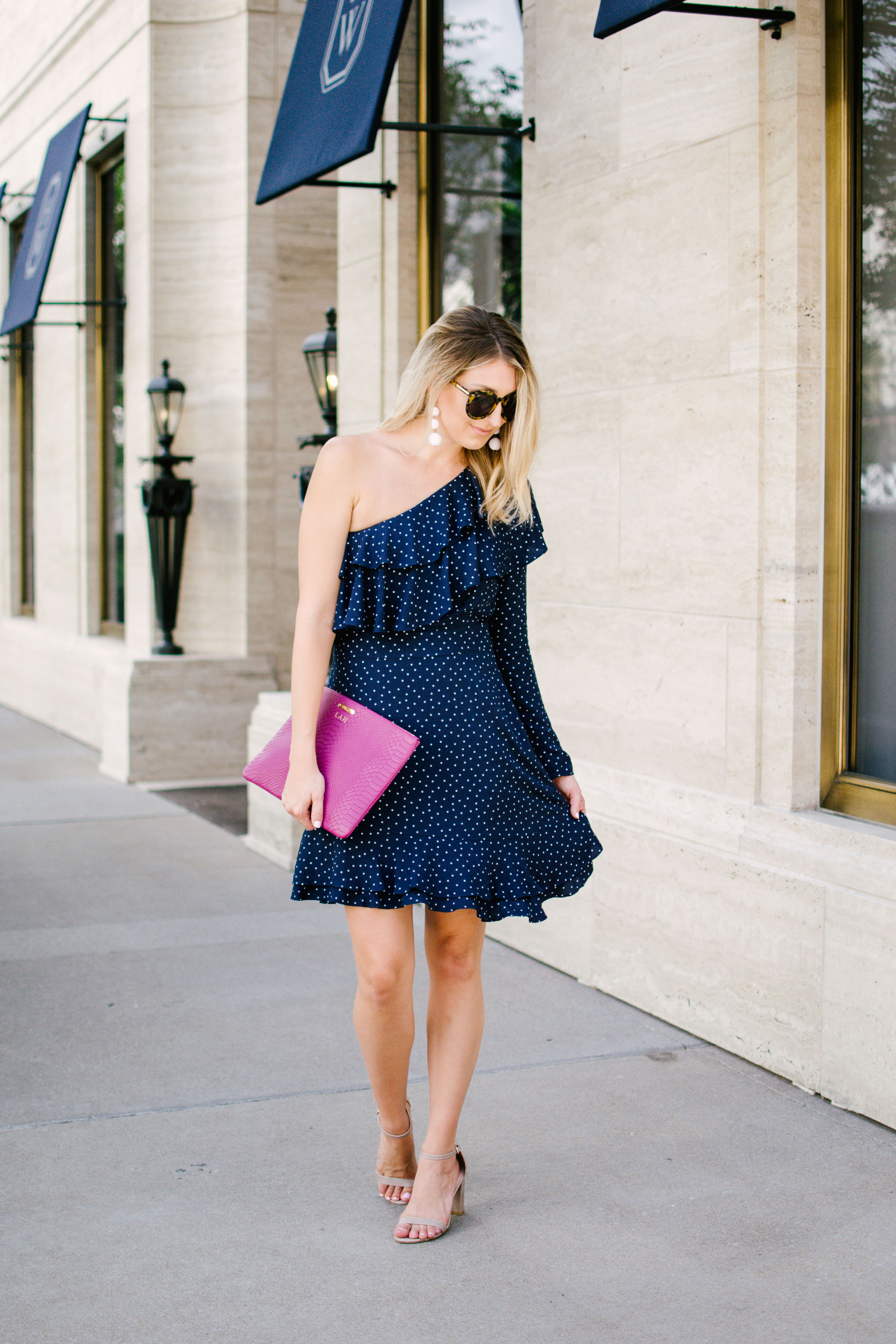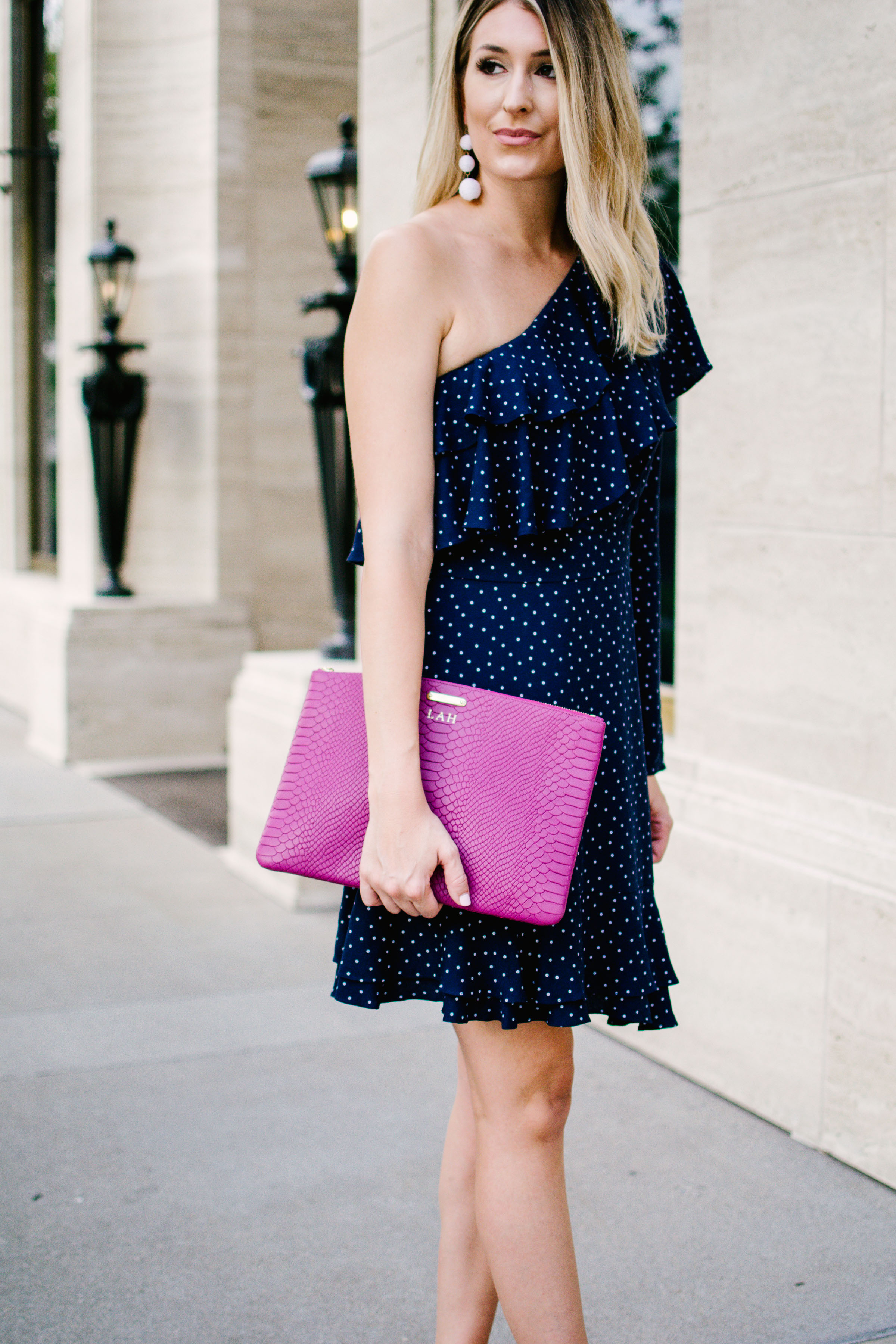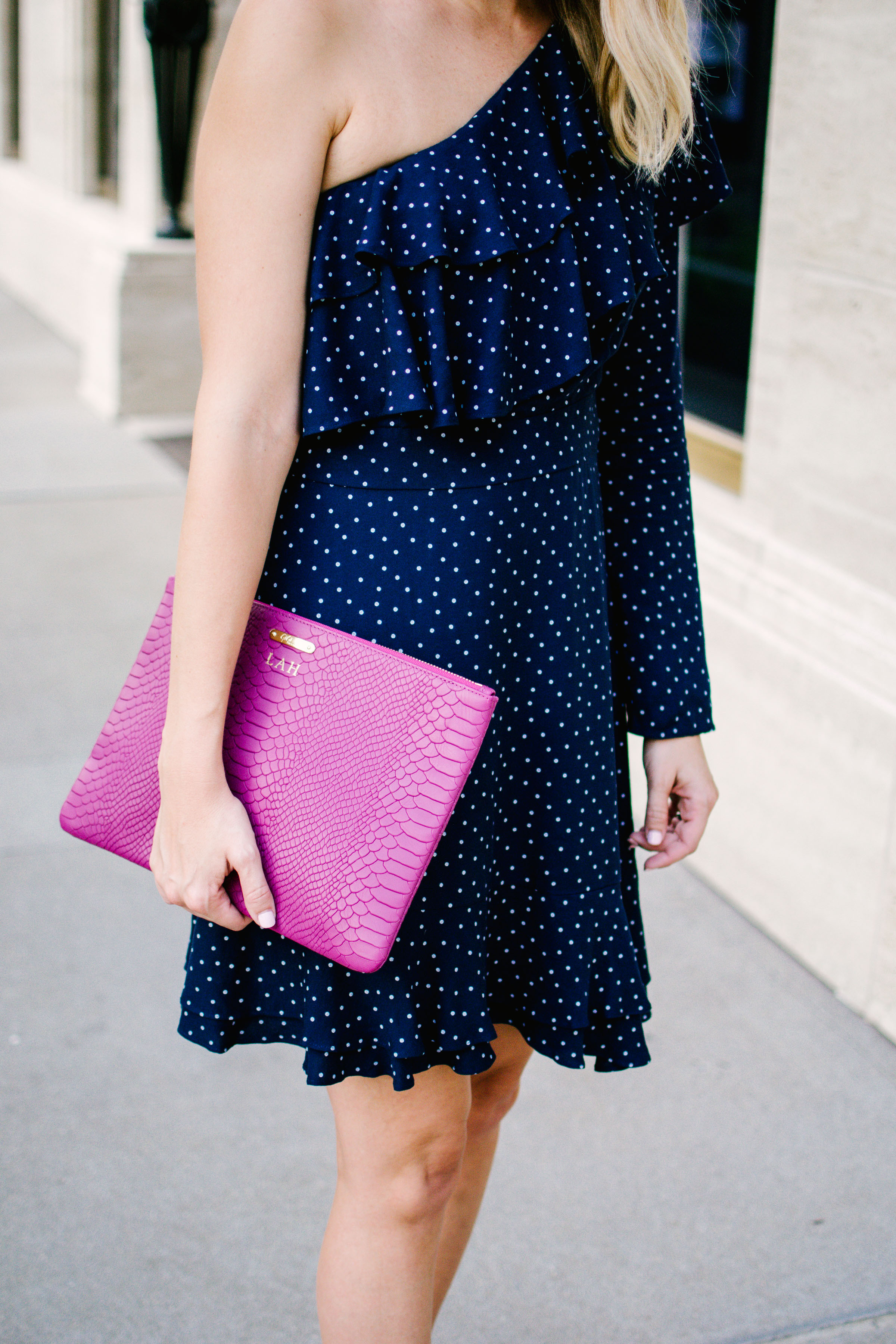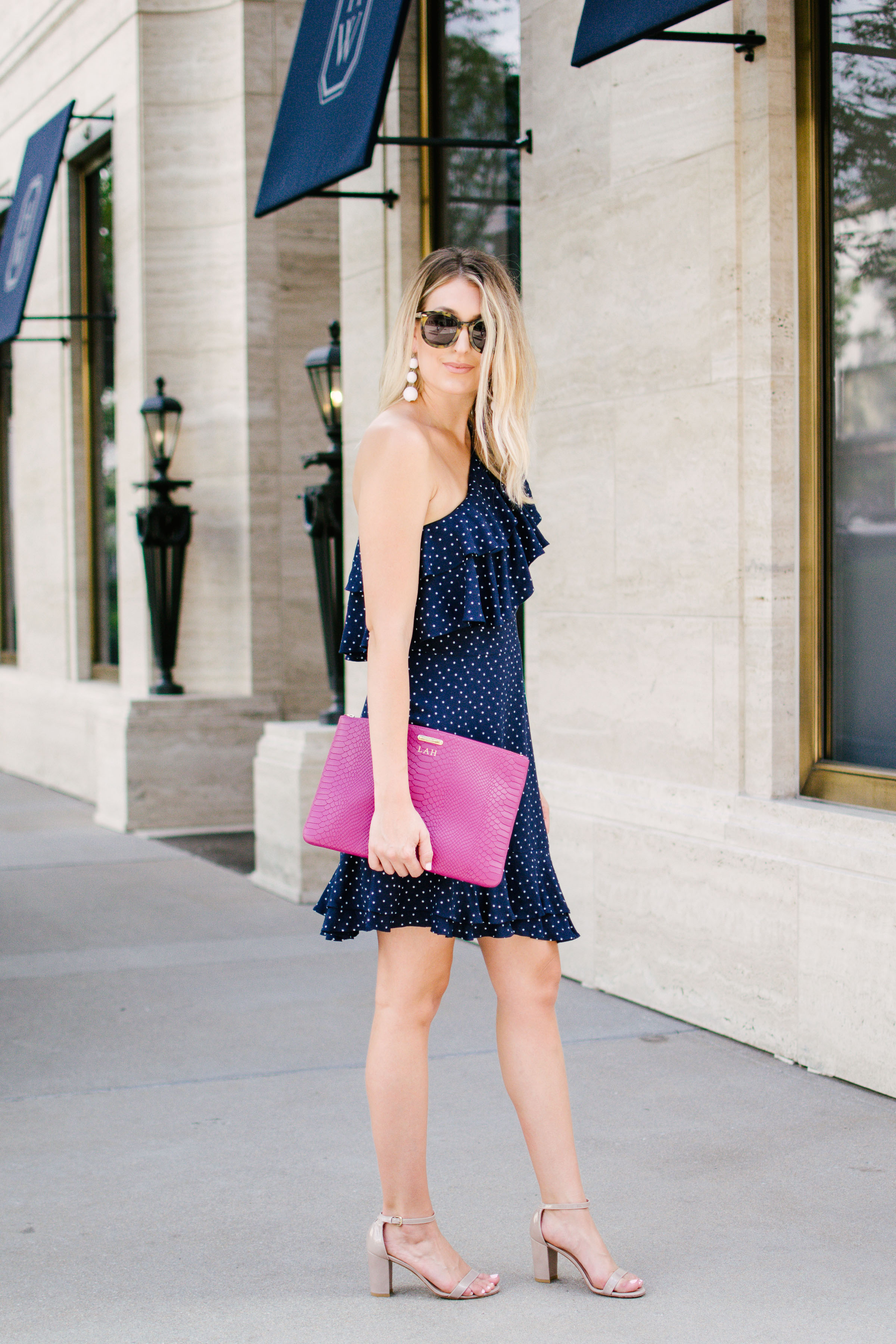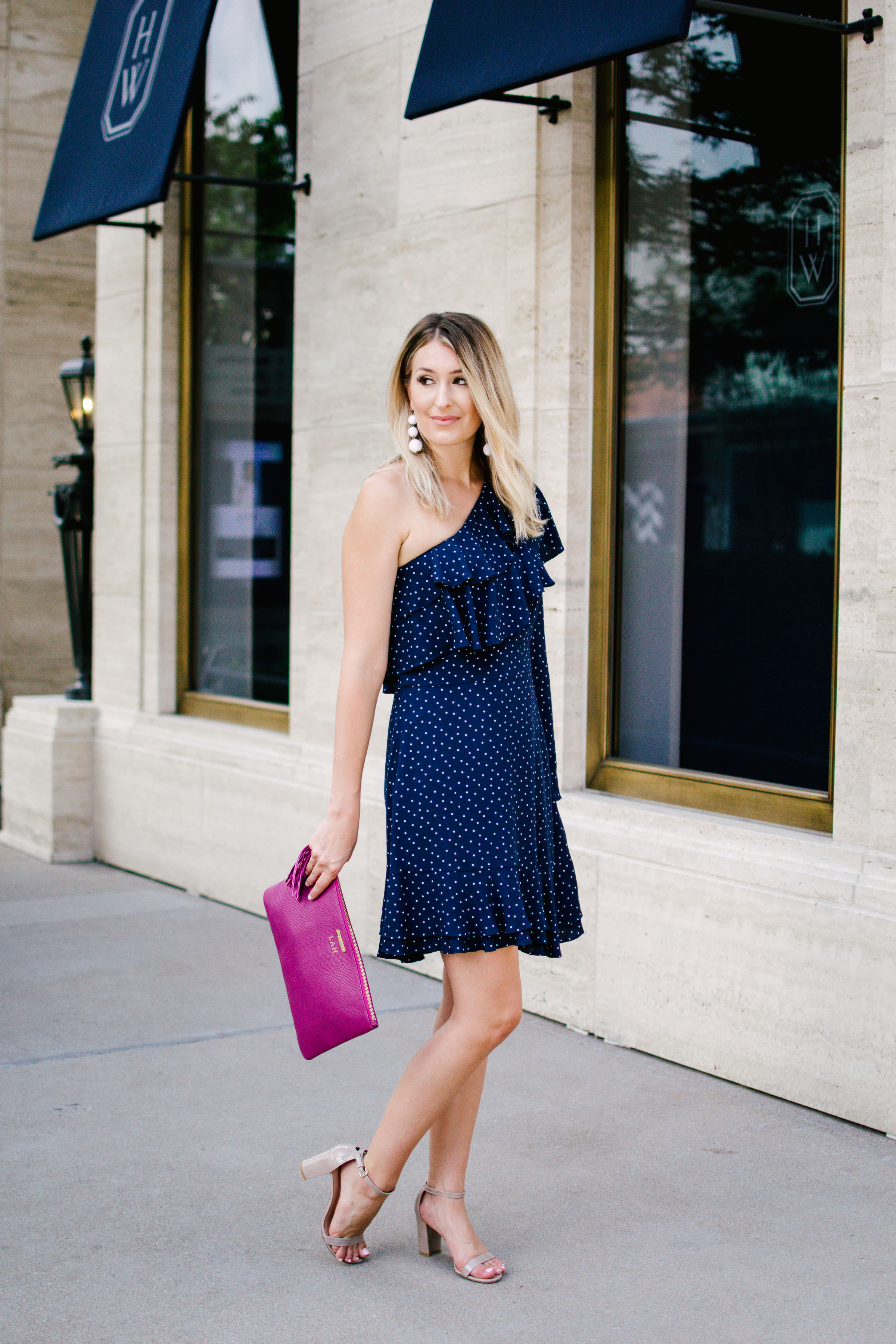 Dress: Nordstrom (under $80) / Sandals: Stuart Weitzman / Clutch: Gigi New York / Sunnies: Karen Walker / Earrings: Bauble Bar
Happy Monday friends! Hope you all had the best weekend! We are just down here in Houston melting. It's literally too hot to do anything, so we pretty much stayed inside all weekend. I cannot tell y'all how much I am looking forward to fall, just because I'd like to be able to walk outside without immediately sweating. All of these photos were taken around 9am one day, and notice how my hair doesn't quite look its best? Yeah, that's the Houston heat and humidity for you. Even though my hair isn't super cute, this dress sure is! Can we talk about those ruffles?! And the one shoulder neckline?! It's like all of my favorite things in one dress.
It's no secret that my life is pretty casual, and that I rarely have a need for cocktail appropriate dresses. However, every few months I find myself needing to get a little more dressed up than usual, and it seems like finding a dress that is appropriate, affordable, and fits well is a struggle. I've started just buying dresses that I like when I see them, and saving them for when I have a need. But I also try to buy dresses that are versatile. I find that when I buy dresses that can be dressed up or down, I'm actually able to wear them more than once.
For this look, I paired this adorable one shoulder dress with my favorite strappy block heels. But I have to say, I feel like this dress would be so cute with some white sneakers or flat gladiator sandals to dress it down a little. I wanted to add a little pop of color to the neutral navy, so I went with my bright pink clutch for my handbag, and I finished off the look with these white statement earrings.
Have a good week y'all!
xo, Loren