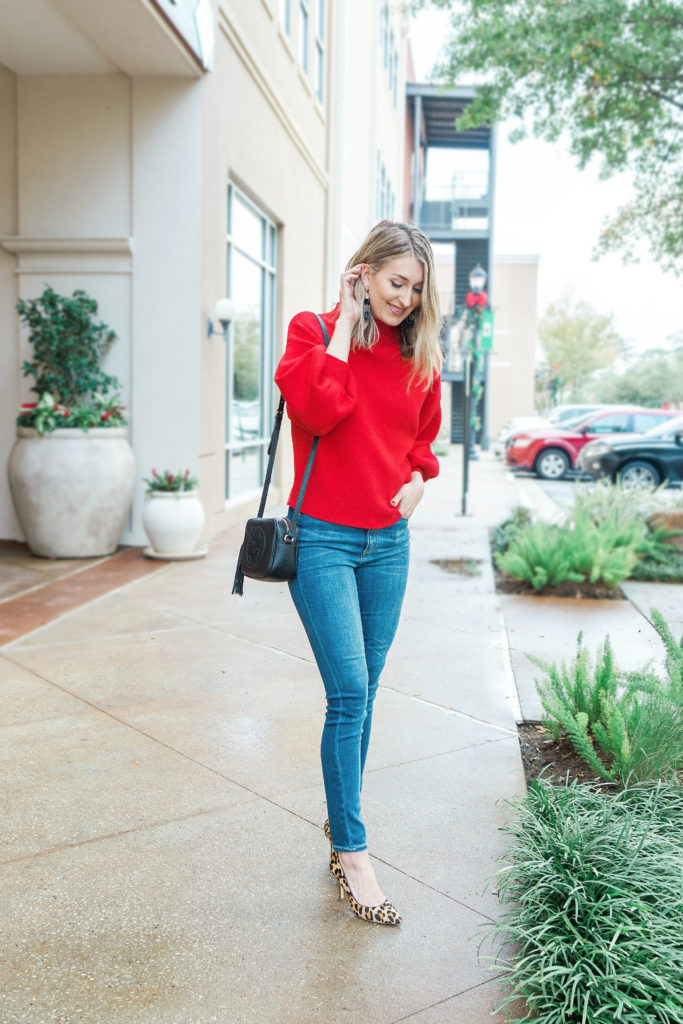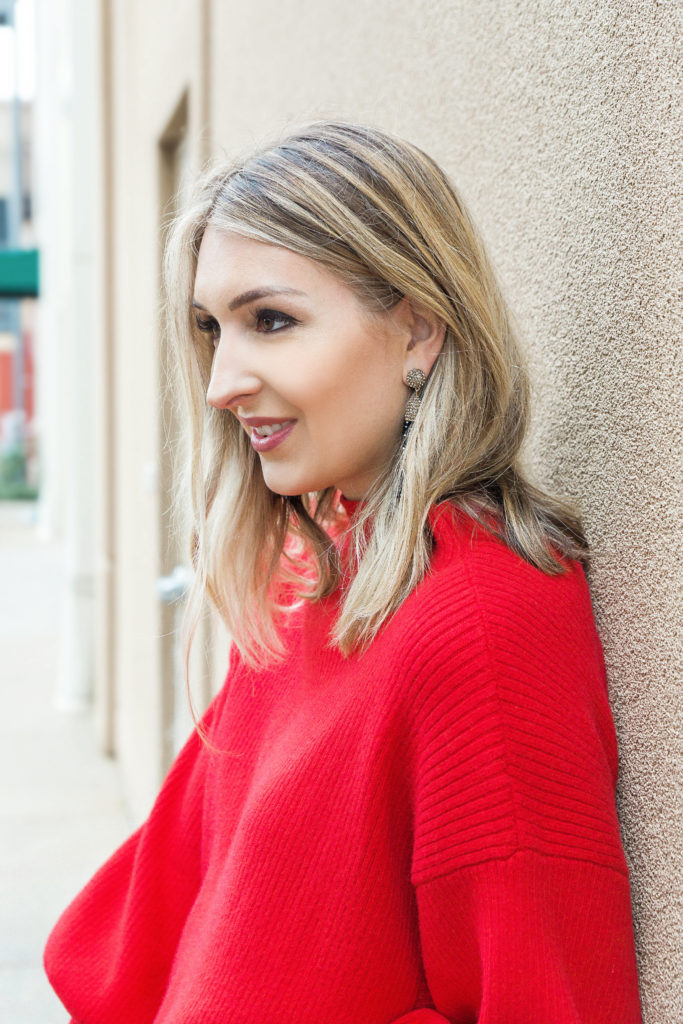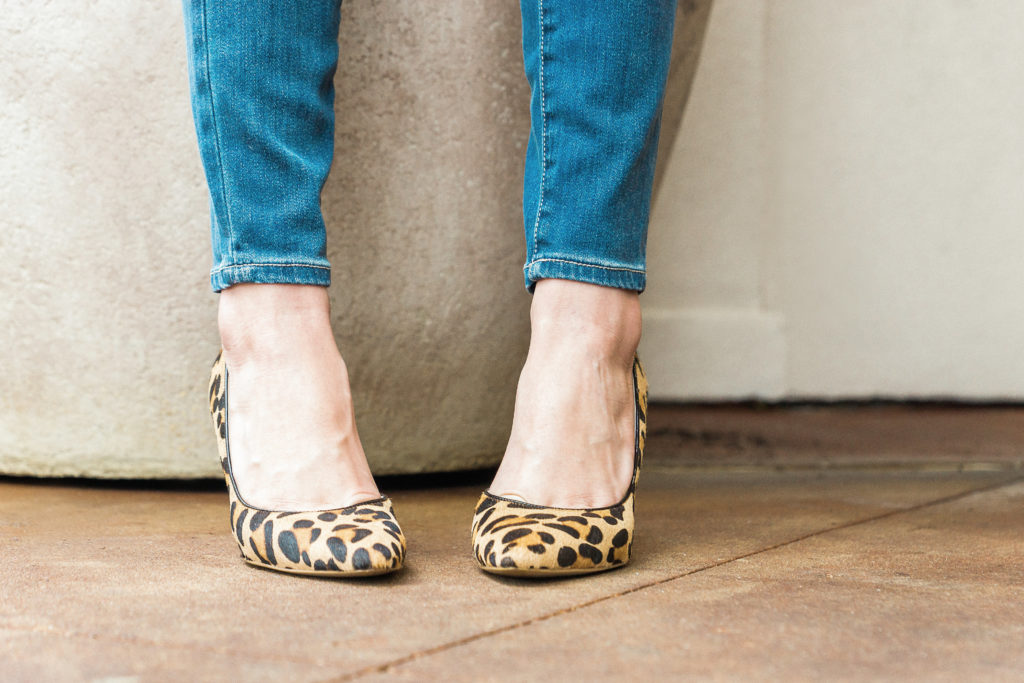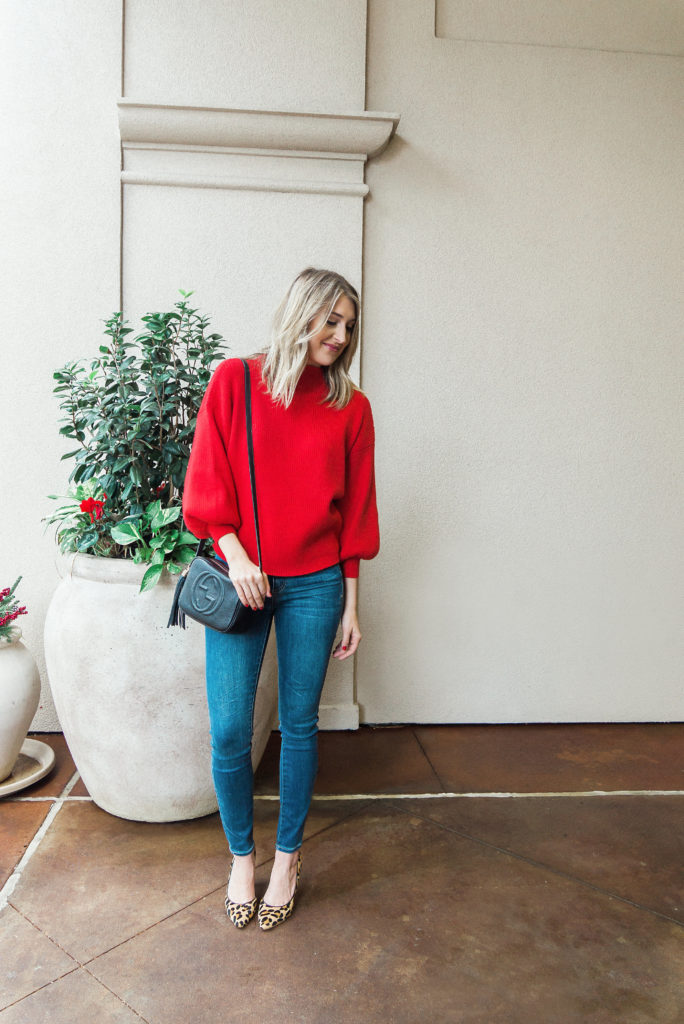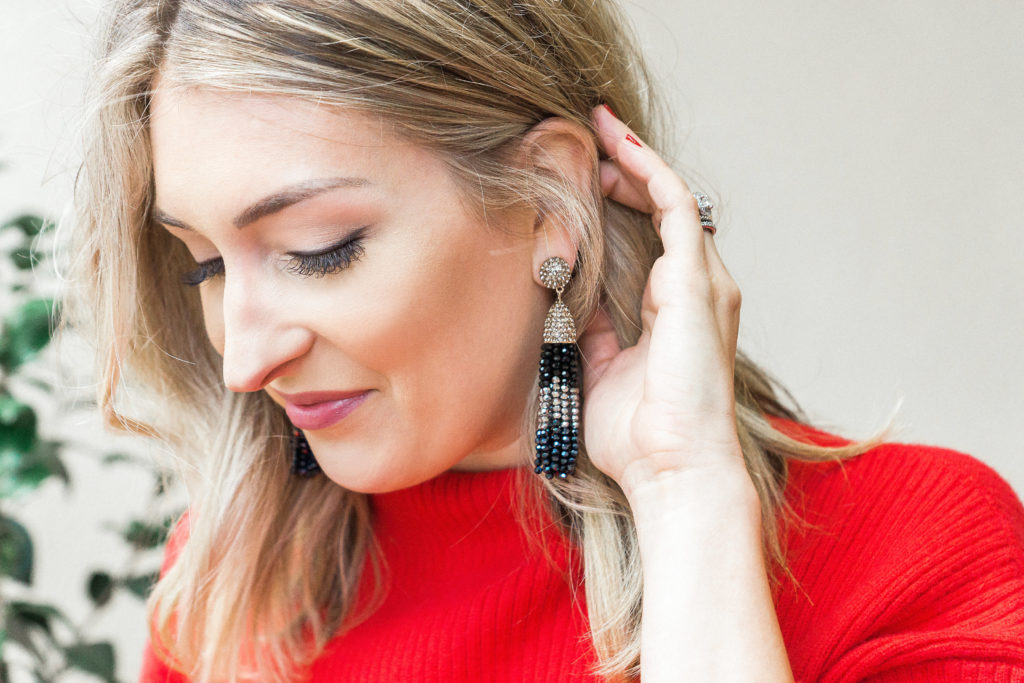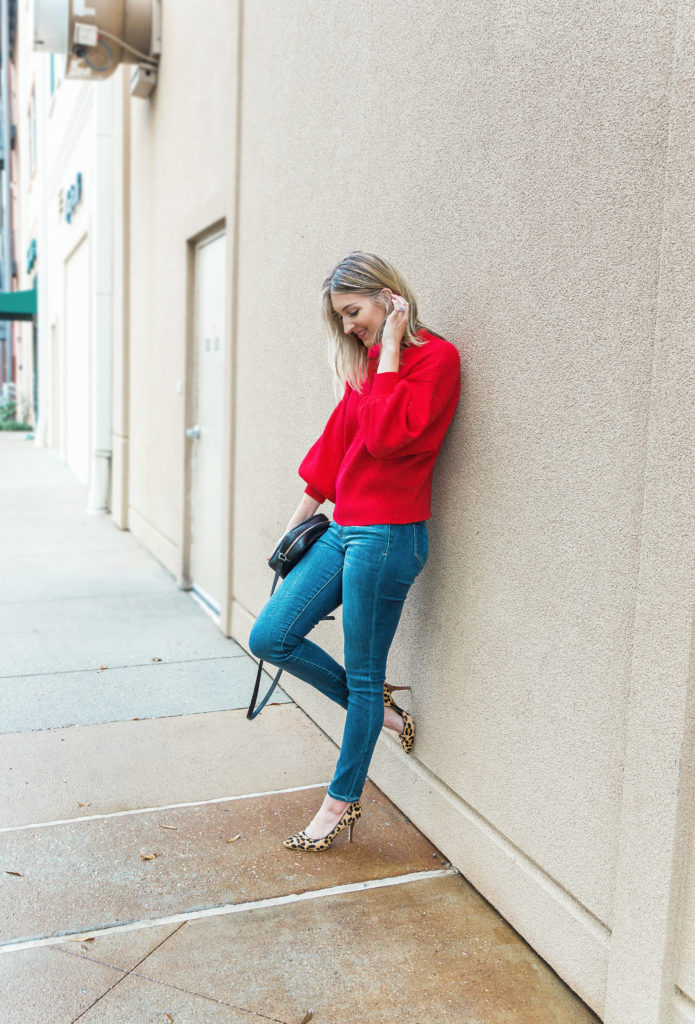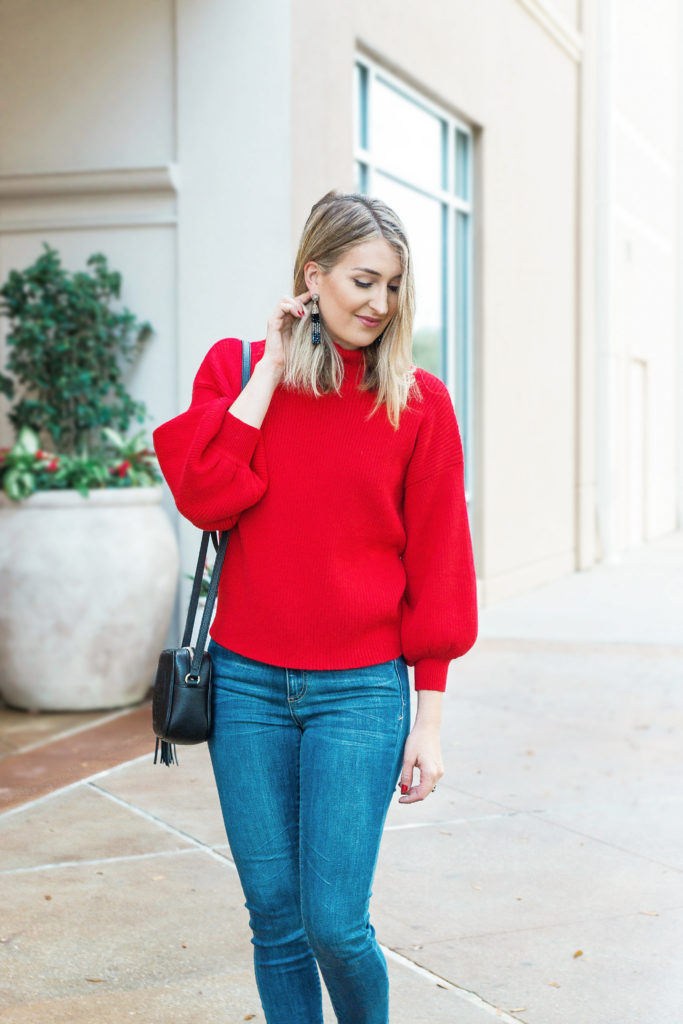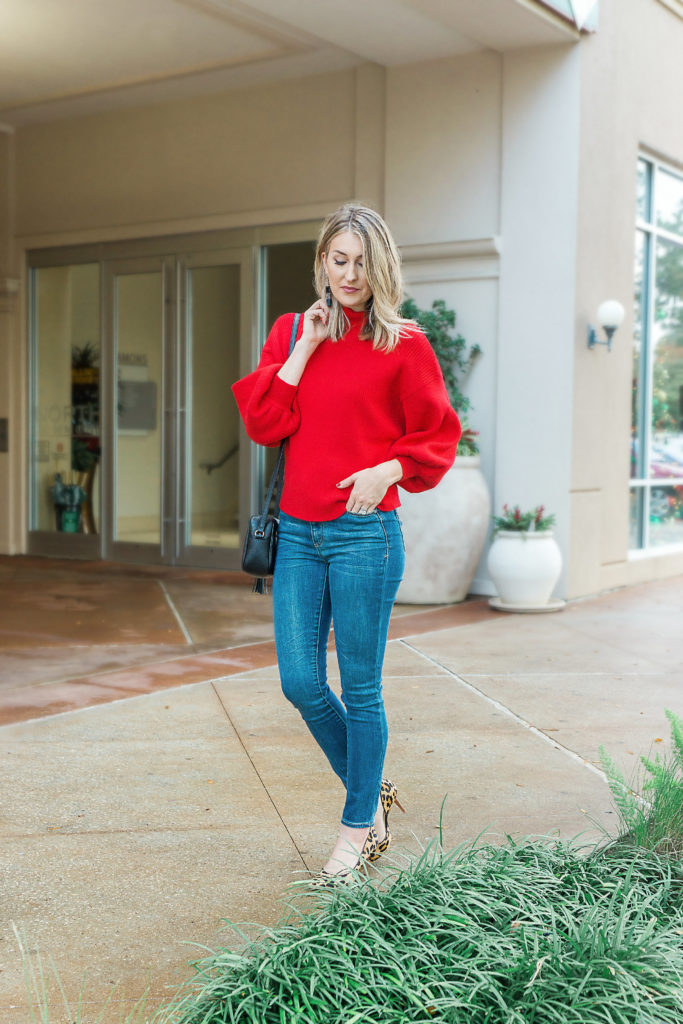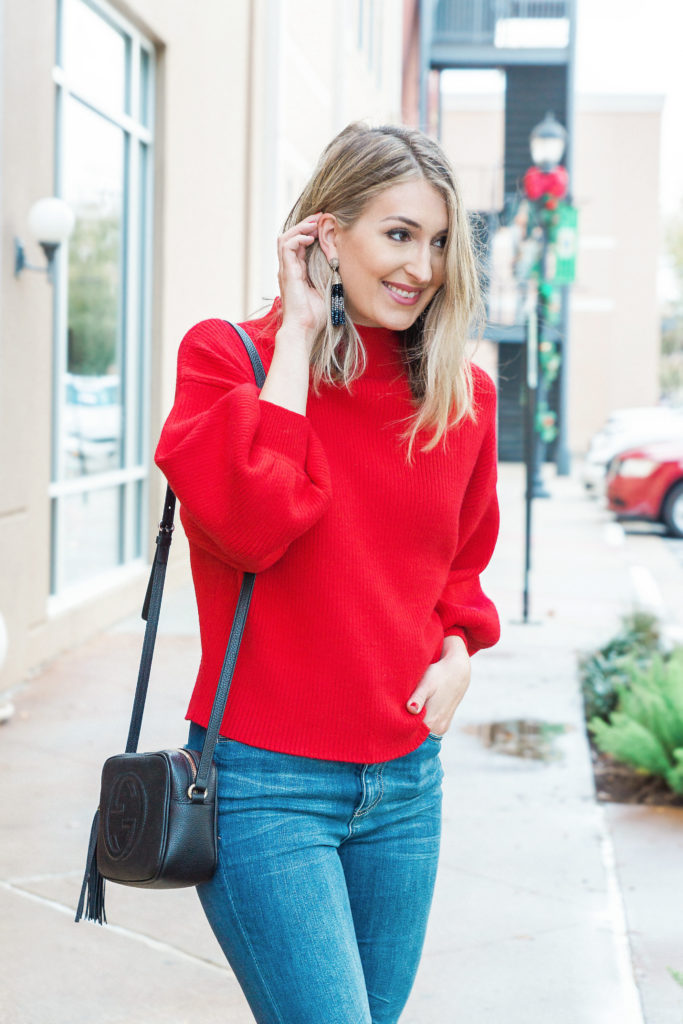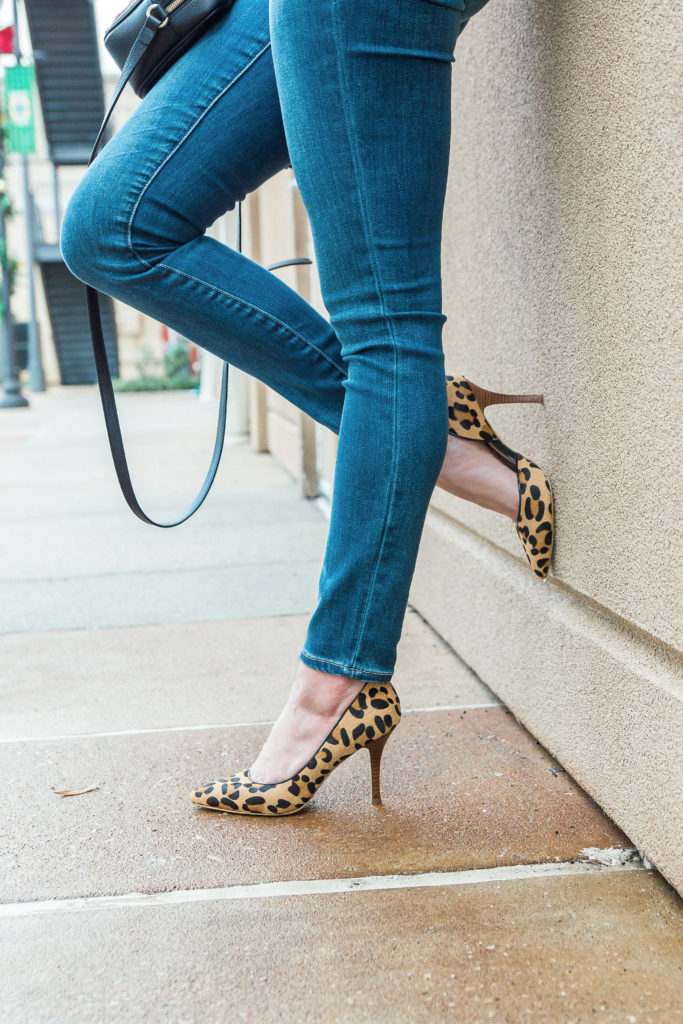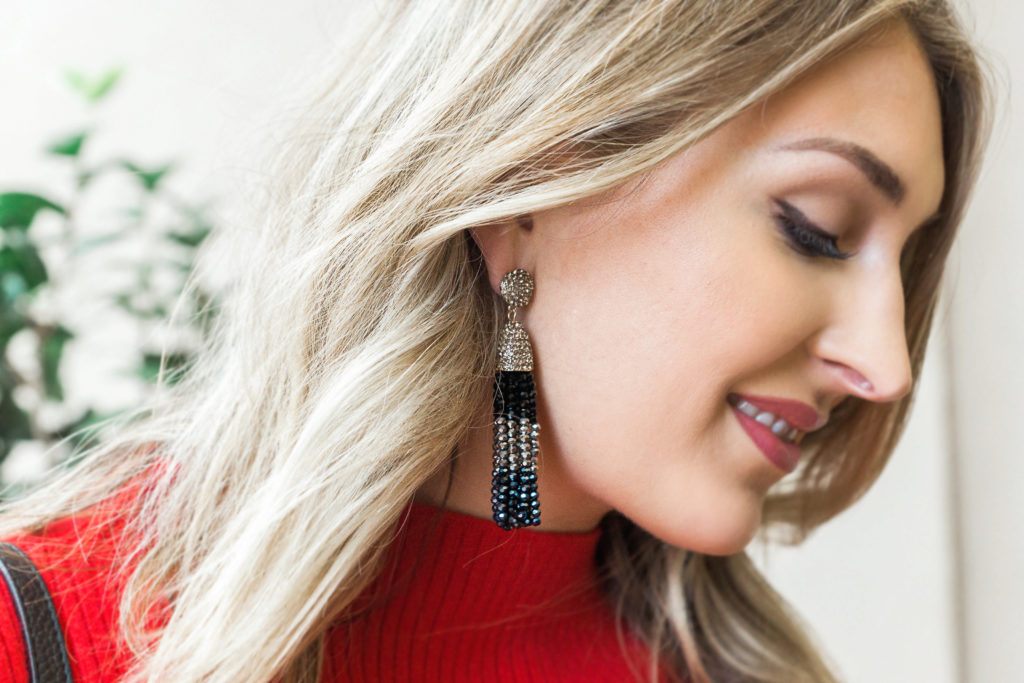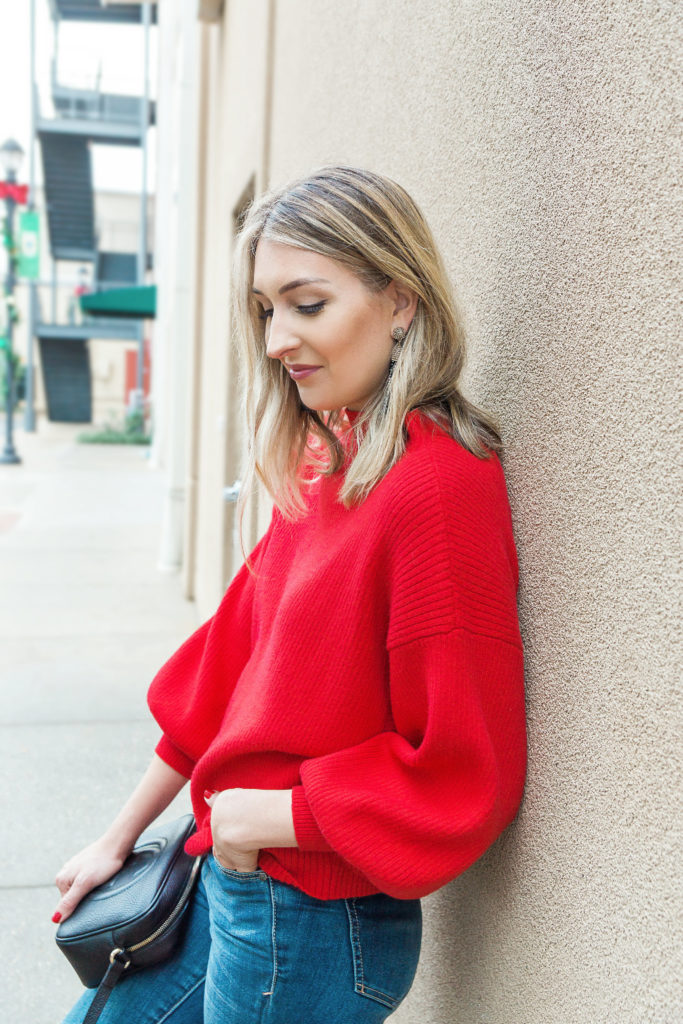 Sweater: Anthropologie / Denim: Anthropologie / Pumps: old, similar here and here / Bag: Gucci / Earrings: Bauble Bar (sold out, similar here and here)
Can y'all believe Christmas is only one week away?! It always flies by so quick! I am super excited for Christmas this year because I feel like this is the first year my daughter will actually get excited about it. We have sort of been trying to explain to her that Santa might bring her some presents, so she better be good, haha! I think she is sort of starting to catch on (she's at least catching on to the "presents" part haha). Anyway, I can't wait to see her face on Christmas morning! I think our son is too young to care really, but he does love to look at the Christmas tree! I have always loved Christmas but I swear, it's so much more fun with when there are little ones involved!
Since Christmas is only a week away, I can actually look at the weather and figure out what I want to wear! According to my weather app (as of now, but in Houston it changes all the time), it will actually be somewhat cool on Christmas. I feel like every year for the last several years it's been in the 70's or 80's, so that will be a welcome change…assuming the cooler weather sticks around!
Anyway, I think I might go with this red, balloon-sleeved sweater for Christmas Day. I usually try to keep it a little more casual on Christmas Day (jeans, instead of dressing up). The only thing about this sweater for me is that I HAVE to wear it with some sort of high-waisted bottoms. For this look I went with these ultra-high rise skinnies. I love these jeans because they suck in my post-baby belly. And yes, I am still calling it a post-baby belly even though my youngest is 1. Something drastic changed after having him and my body will never be the same! So bring on all the high-rise jeans! Haha. But I really do love this pair of jeans because they do have such a high-rise. Honestly, I feel like they re-create the waist I once had and also allow me to wear tops that may run a bit shorter.
I love leopard shoes, especially in the fall/winter, so I wore my leopard pumps with this look. Though I may switch it up and wear some gold mules for Christmas Day, just to add some shimmer for the holiday! I didn't do much with accessories because I felt like this sweater kind of made it's own statement with the over-sized sleeves. So I just opted for a sparkly pair of tassel earrings and my black crossbody bag.
xo, Loren
Photos by Diamond Oak Photography
Shop the Post:
[show_shopthepost_widget id="2260096″]