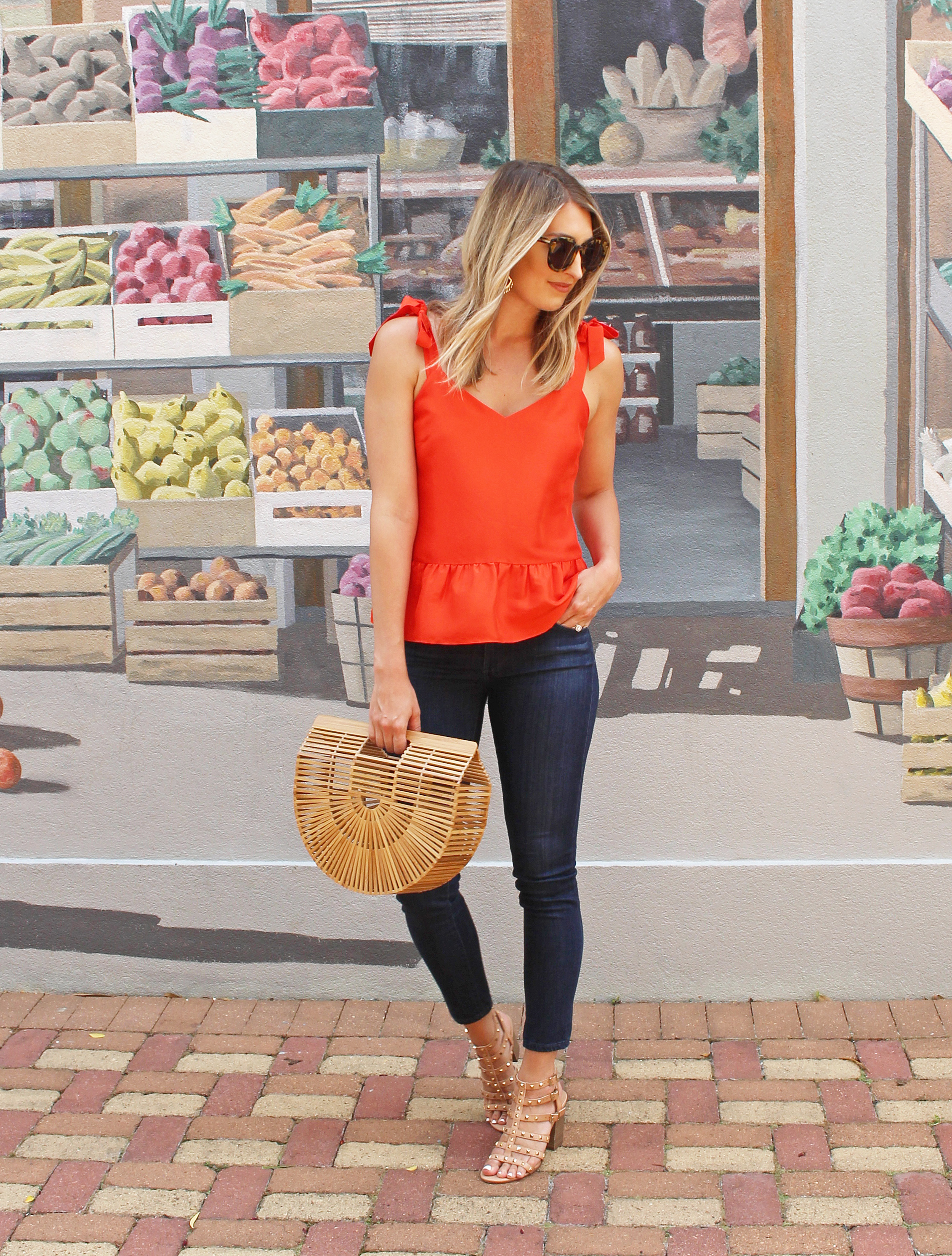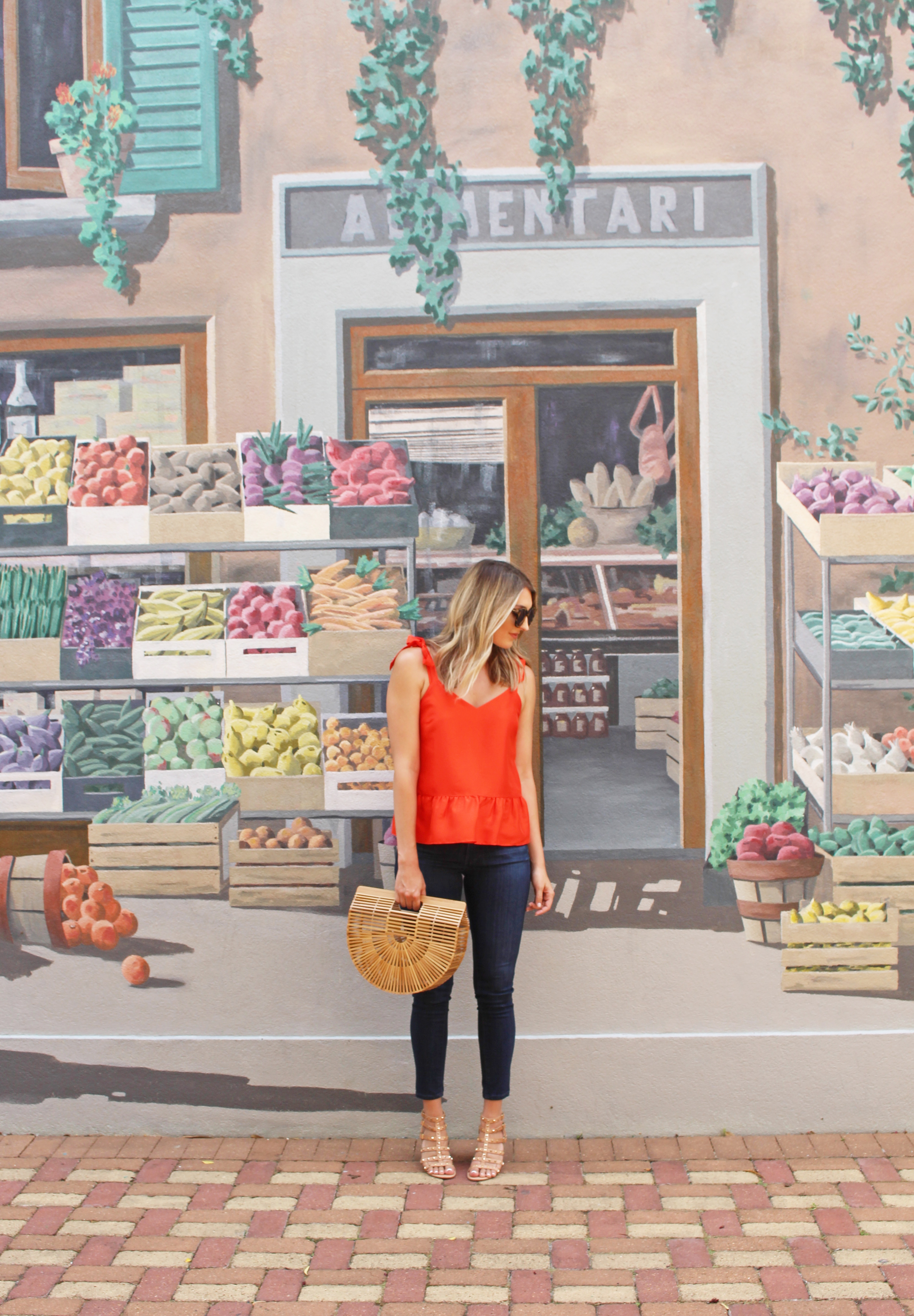 Hope y'all's week is off to a good start! My Monday was definitely a Monday. I am trying really hard to get Liv potty trained soon (she turned 3 in March, it's time), but it is proving to be quite the trying experience. So yesterday I decided that as soon as she woke up I would set the alarm on my phone to go off every 15 minutes, and make her go on the potty each time. I will say, doing this she had zero accidents, and actually went every time, but MAN. It was EXHAUSTING. I swear it took me like three times as long to accomplish any other task because I kept having to stop to help her go potty. REALLY hoping she gets the hang of this thing soon!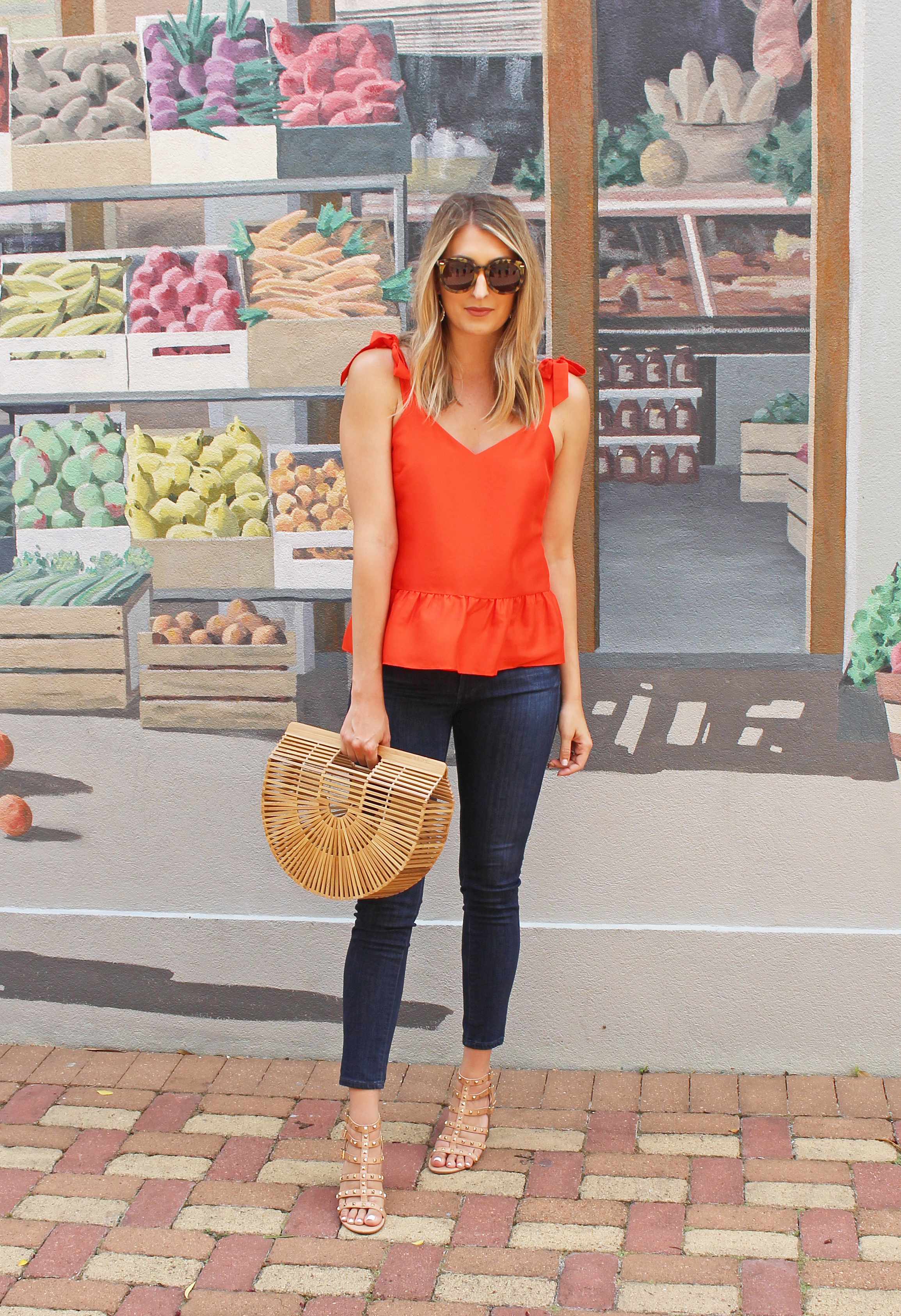 I bought this cute little top when my hubby and I were in New York several weeks ago. I love the little peplum hem and the way the straps tie. The straps are adjustable, which is great for me because I'm always having to adjust my straps to be as long as possible. I love that this top can be a little dressier, perfect for a date night or a night out, because of its silky fabric.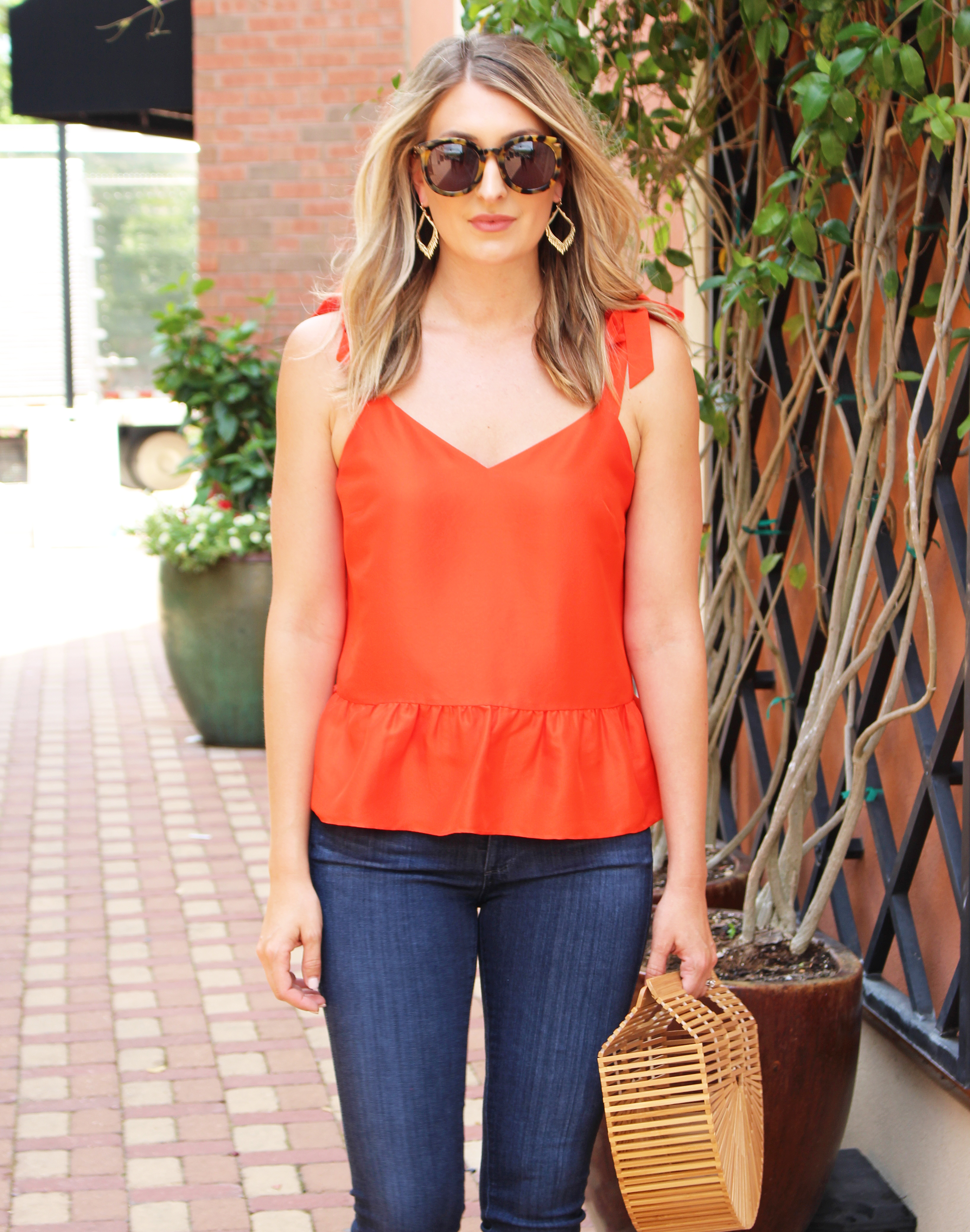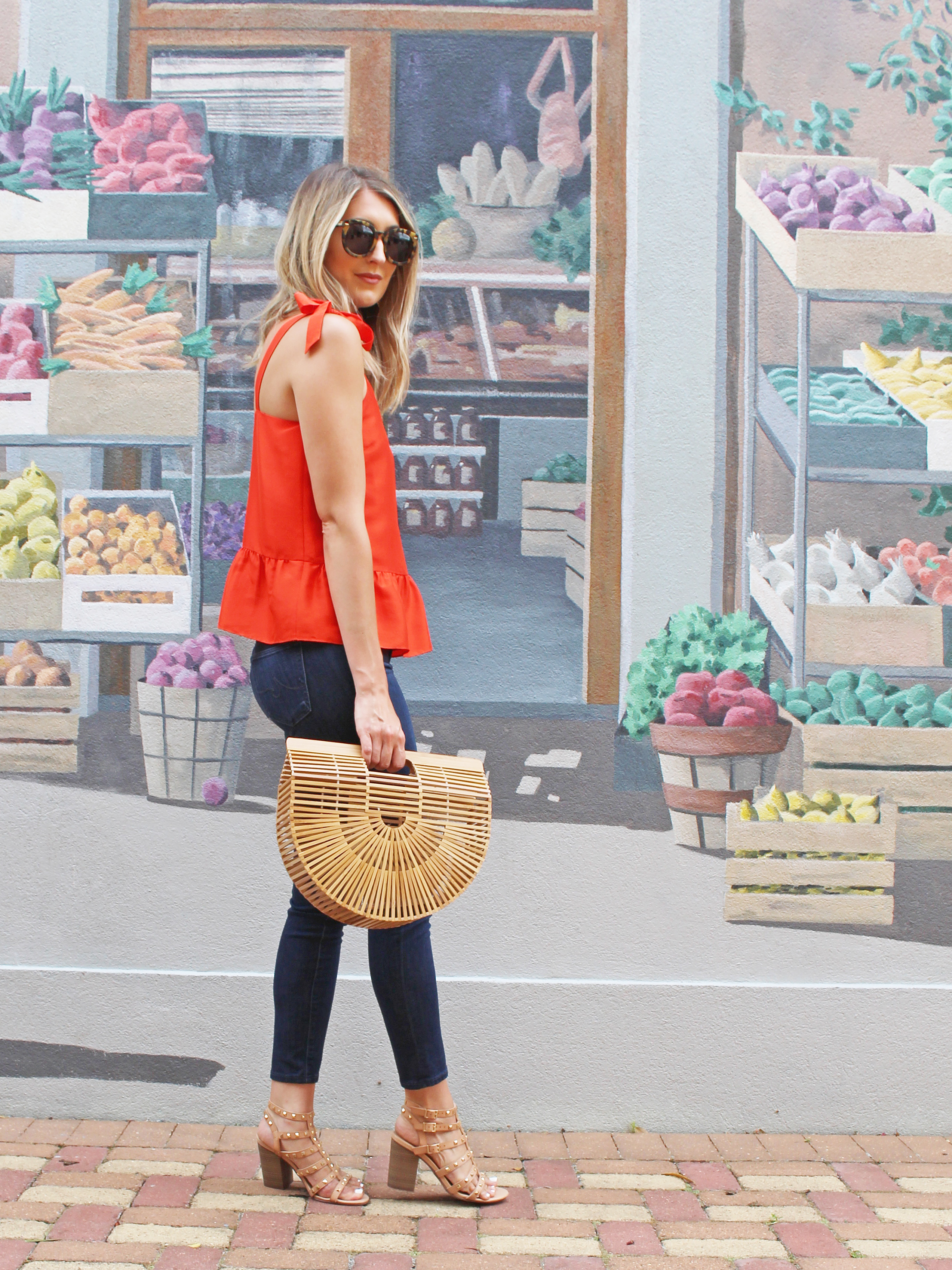 Last time I wore this top I went with white denim. For this look I opted for my favorite pair of dark skinnies. There are a lot of jean brands that I really love, but I have to say, AG is my favorite. The fit is always amazing and the fabrics are so stretchy and soft. These jeans are definitely worth the designer price tag.
I finished off this look with a few accessories that I just can't seem to quit lately. I have been loving these pretty gold earrings from Kendra Scott. And you all know that my ark bag is my favorite bag at the moment. It makes any outfit look so much cuter! For shoes, I went with my studded block heel sandals. My exact pair is sold out, but I am LOVING these amazing Valentino Rockstud dupes!
xo, Loren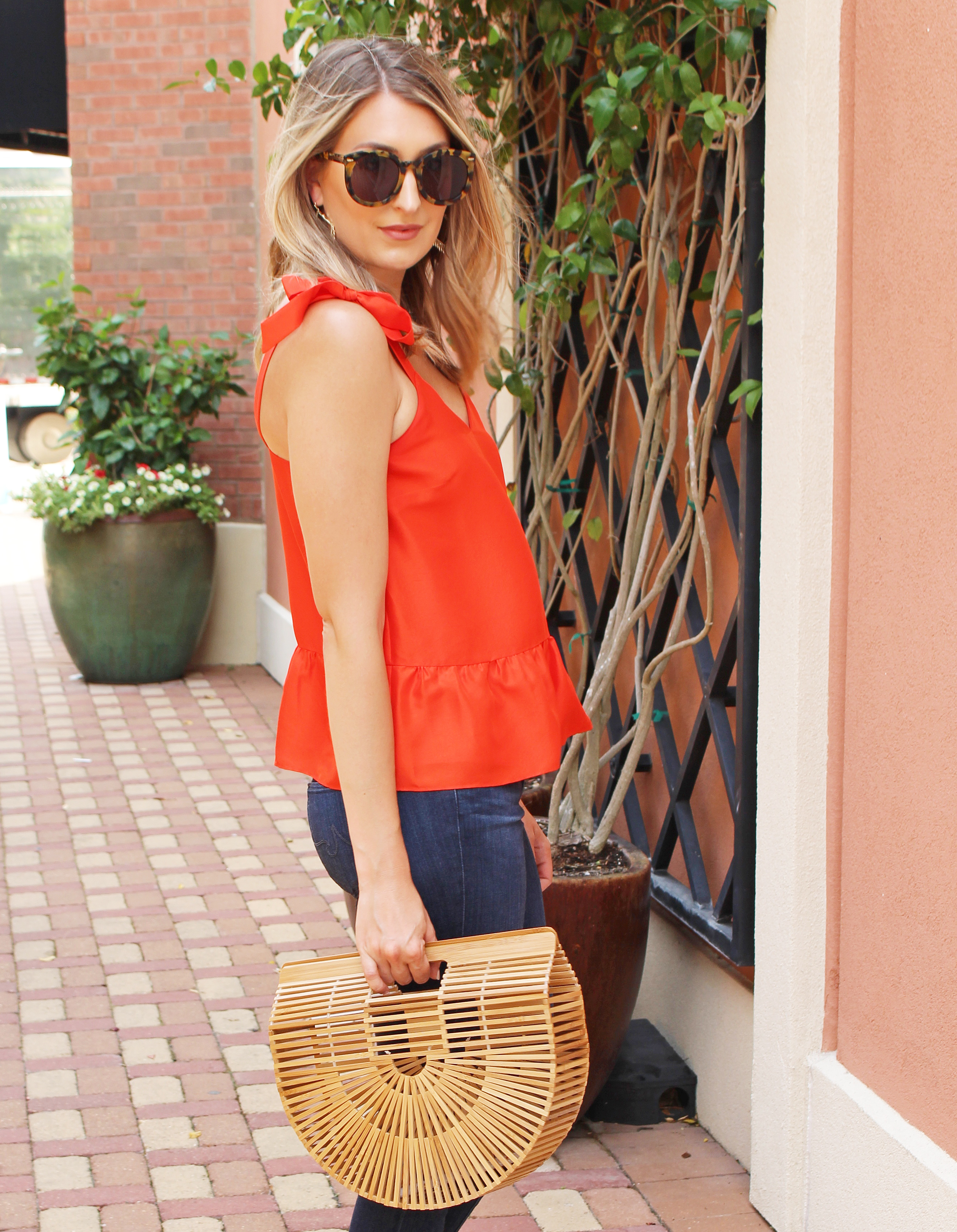 Top: J.Crew / Denim: AG Jeans / Sandals: Target (sold out, similar here and here) / Bag: Cult Gaia / Sunnies: Karen Walker / Earrings: Kendra Scott