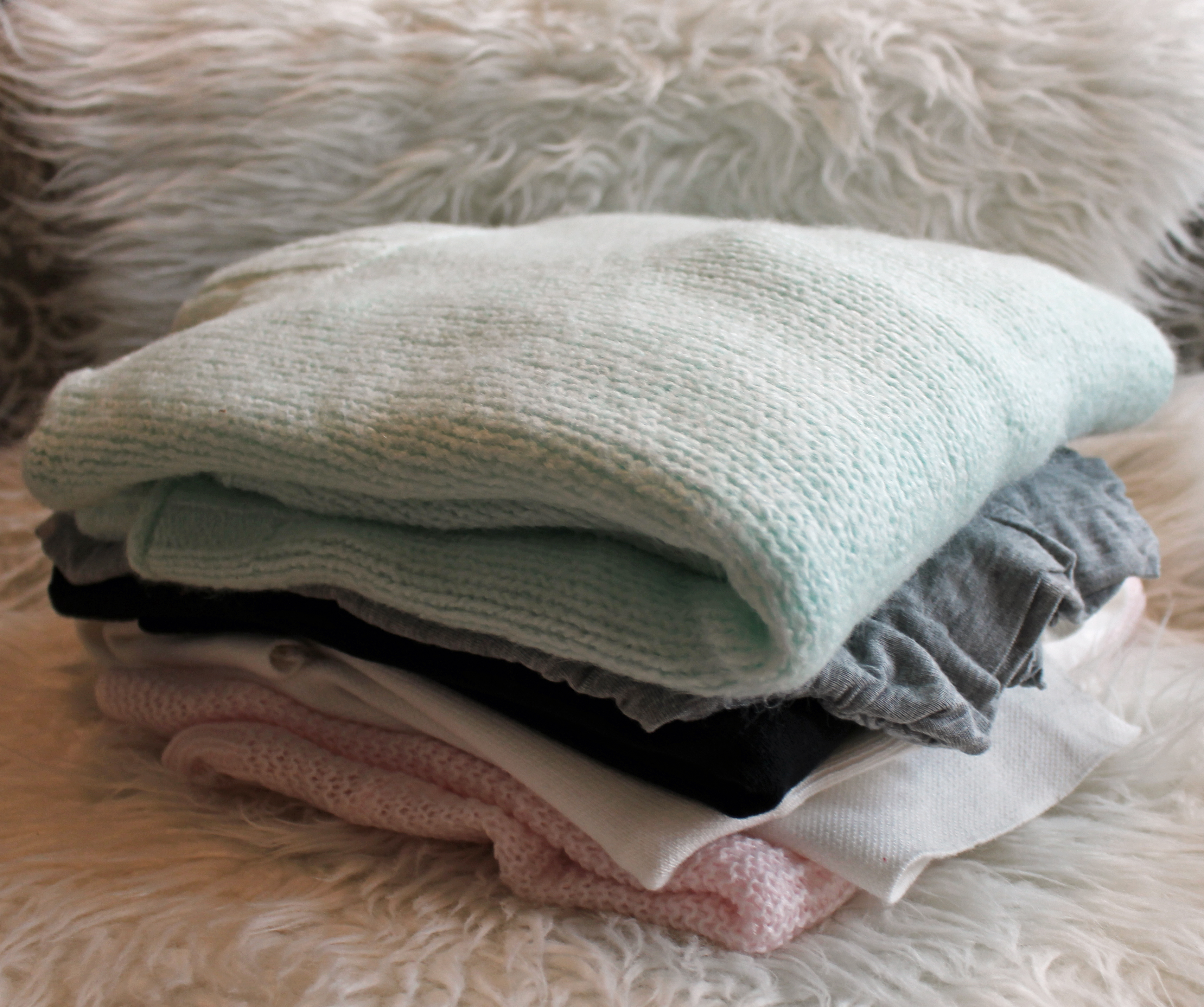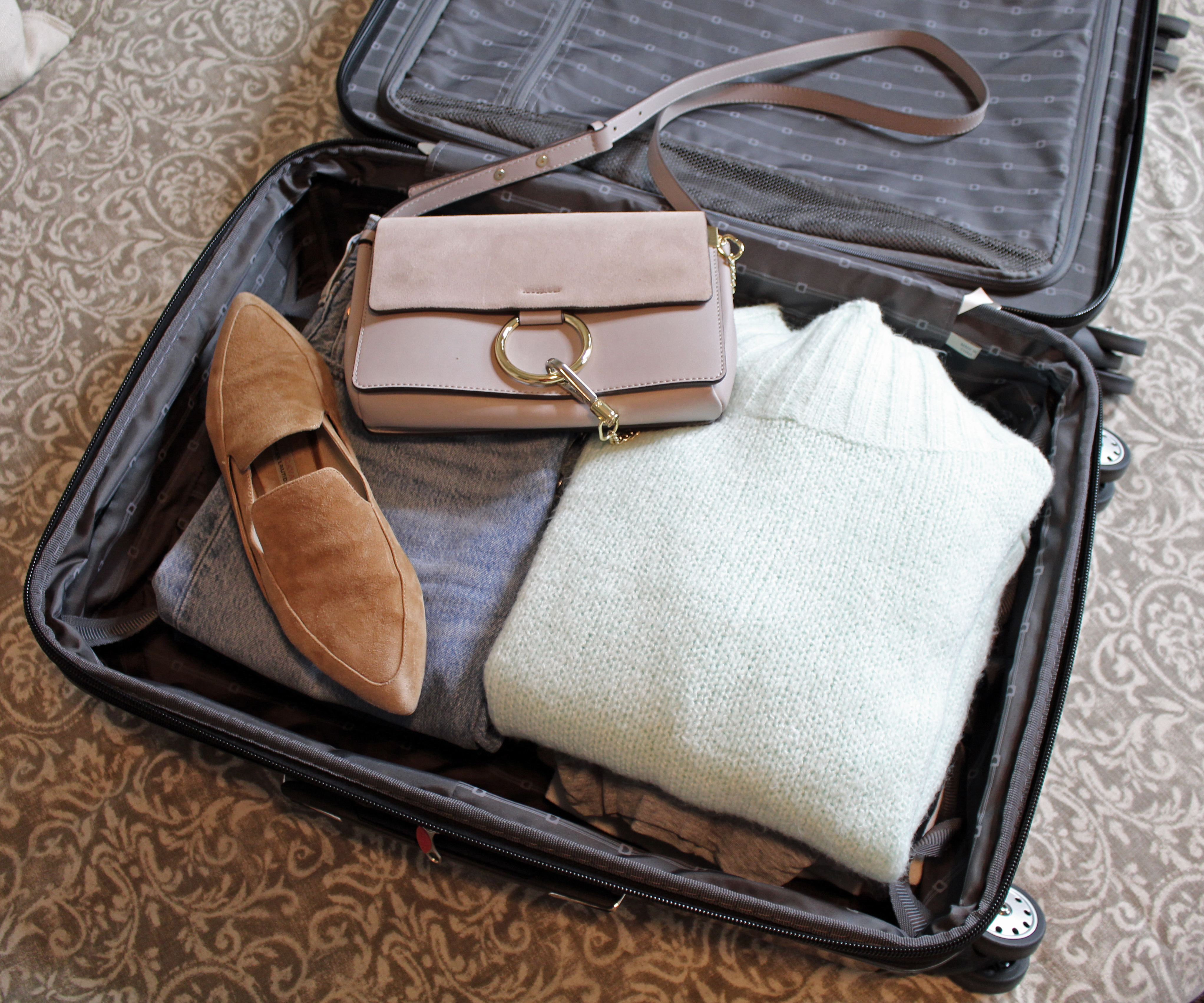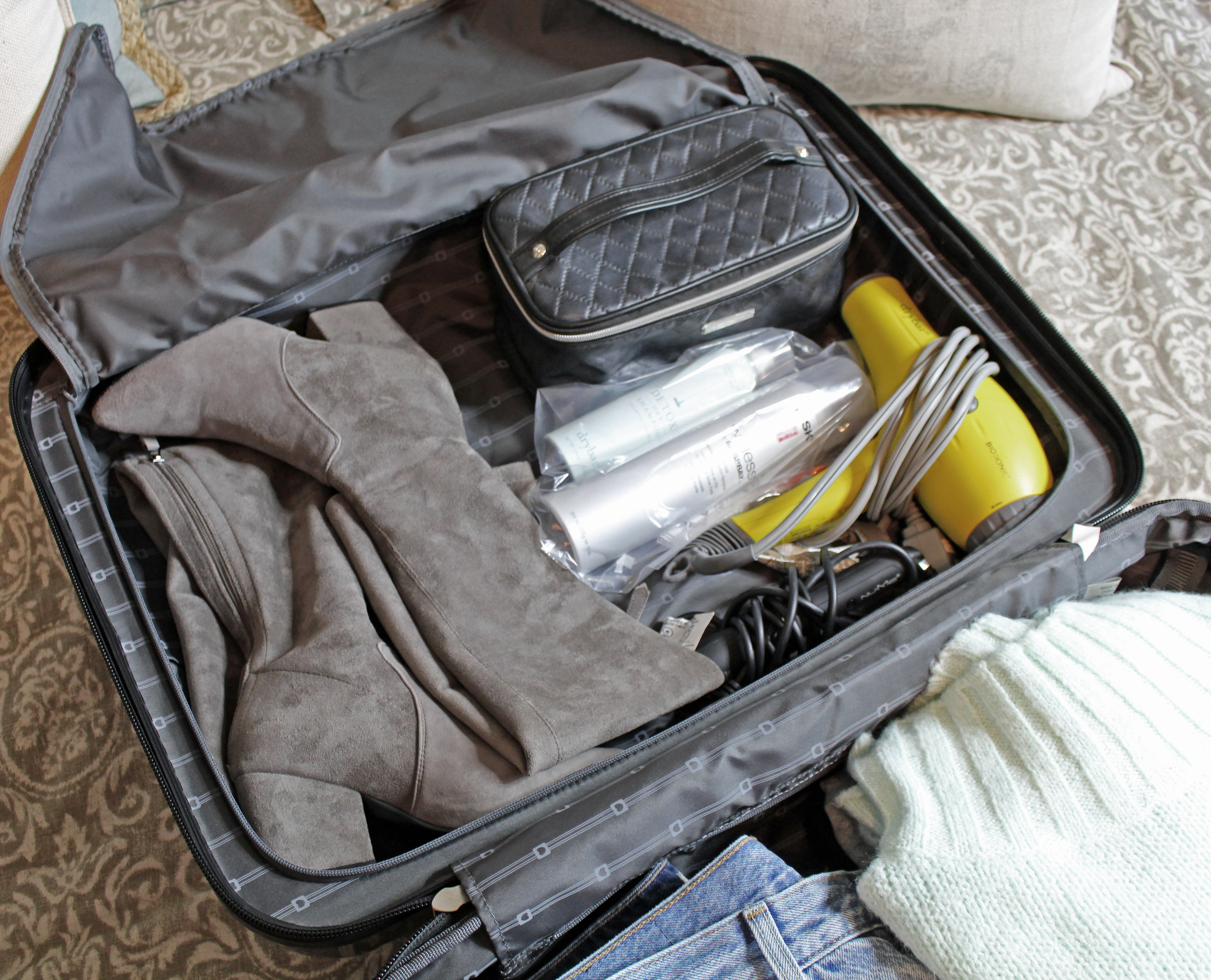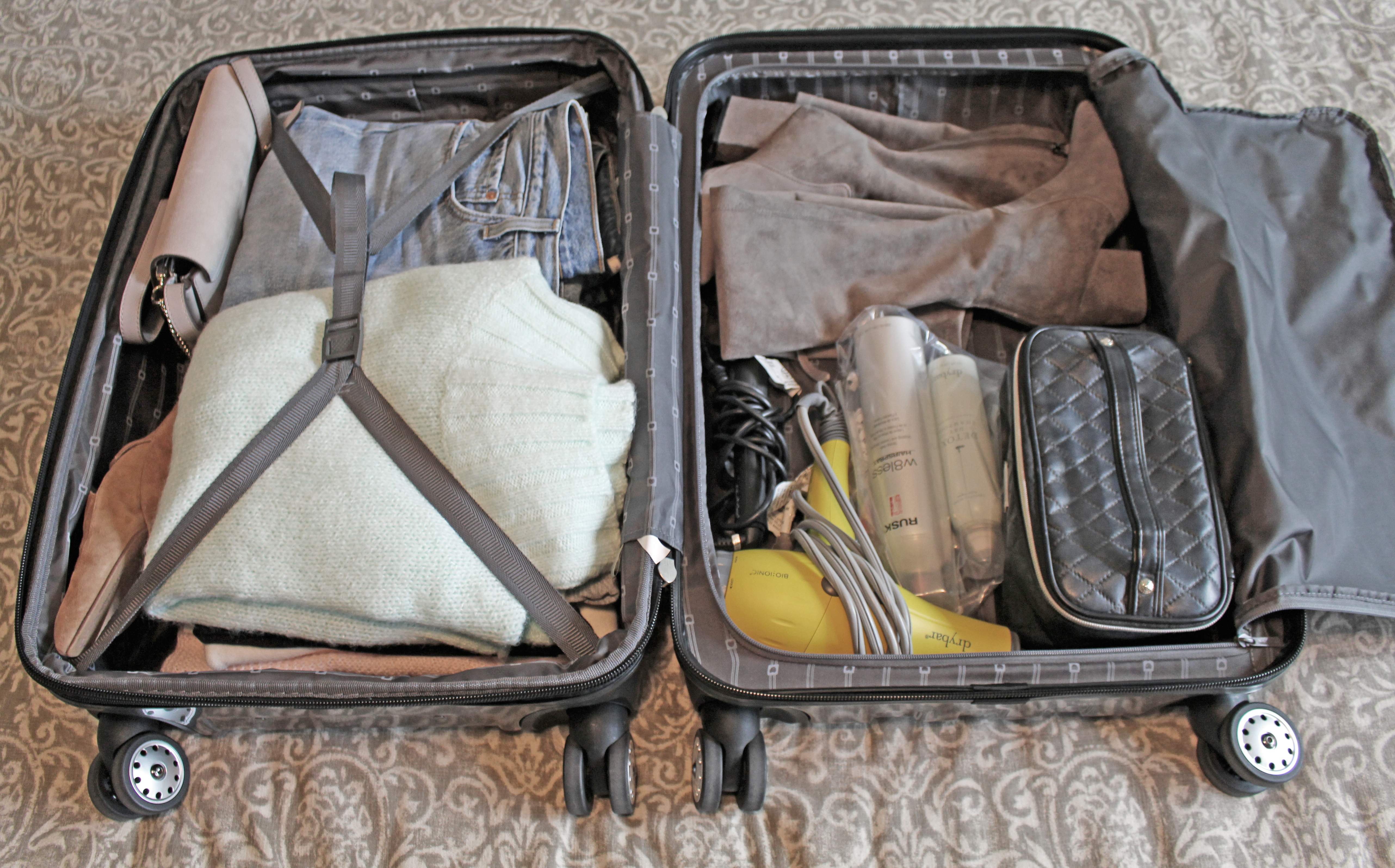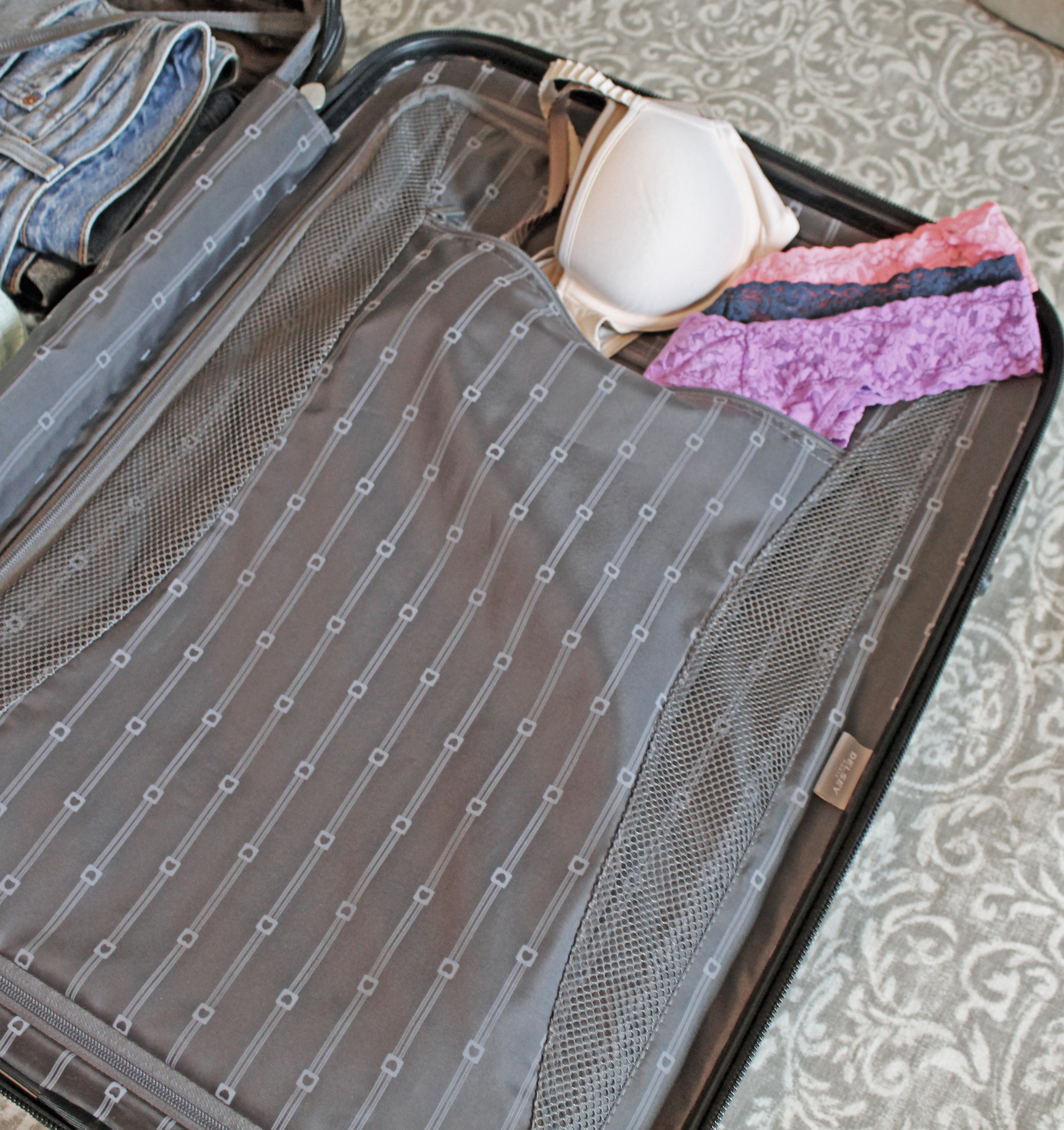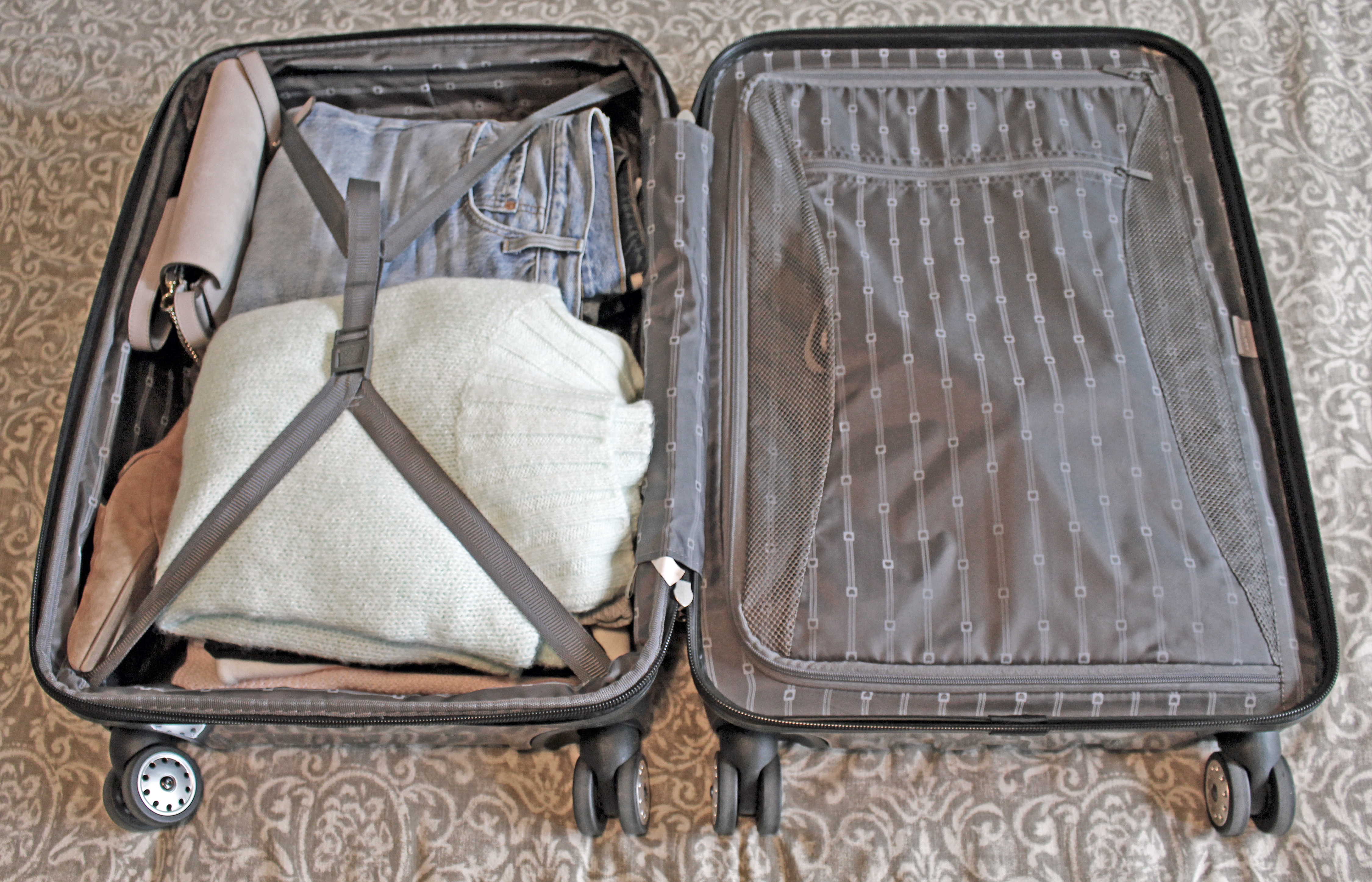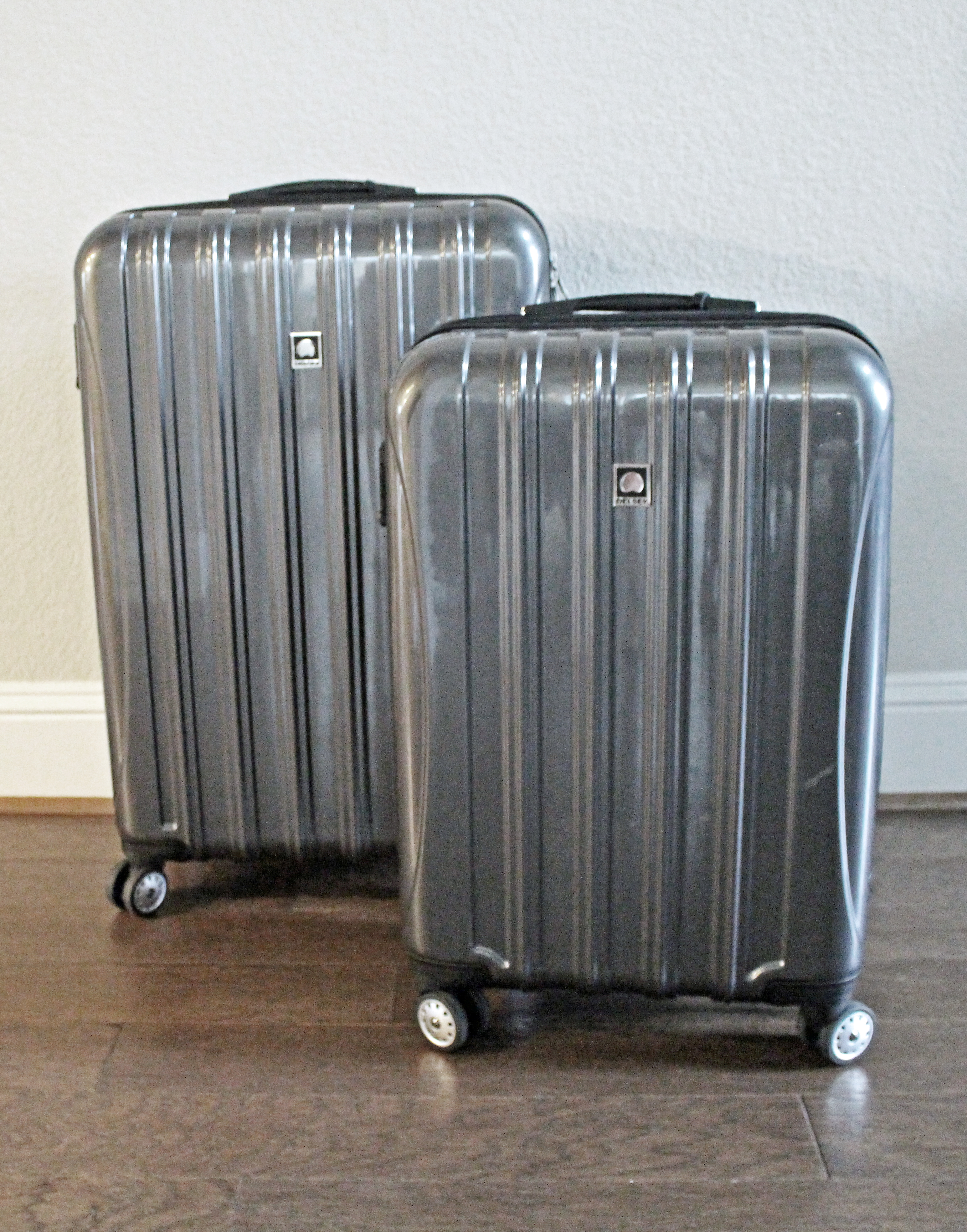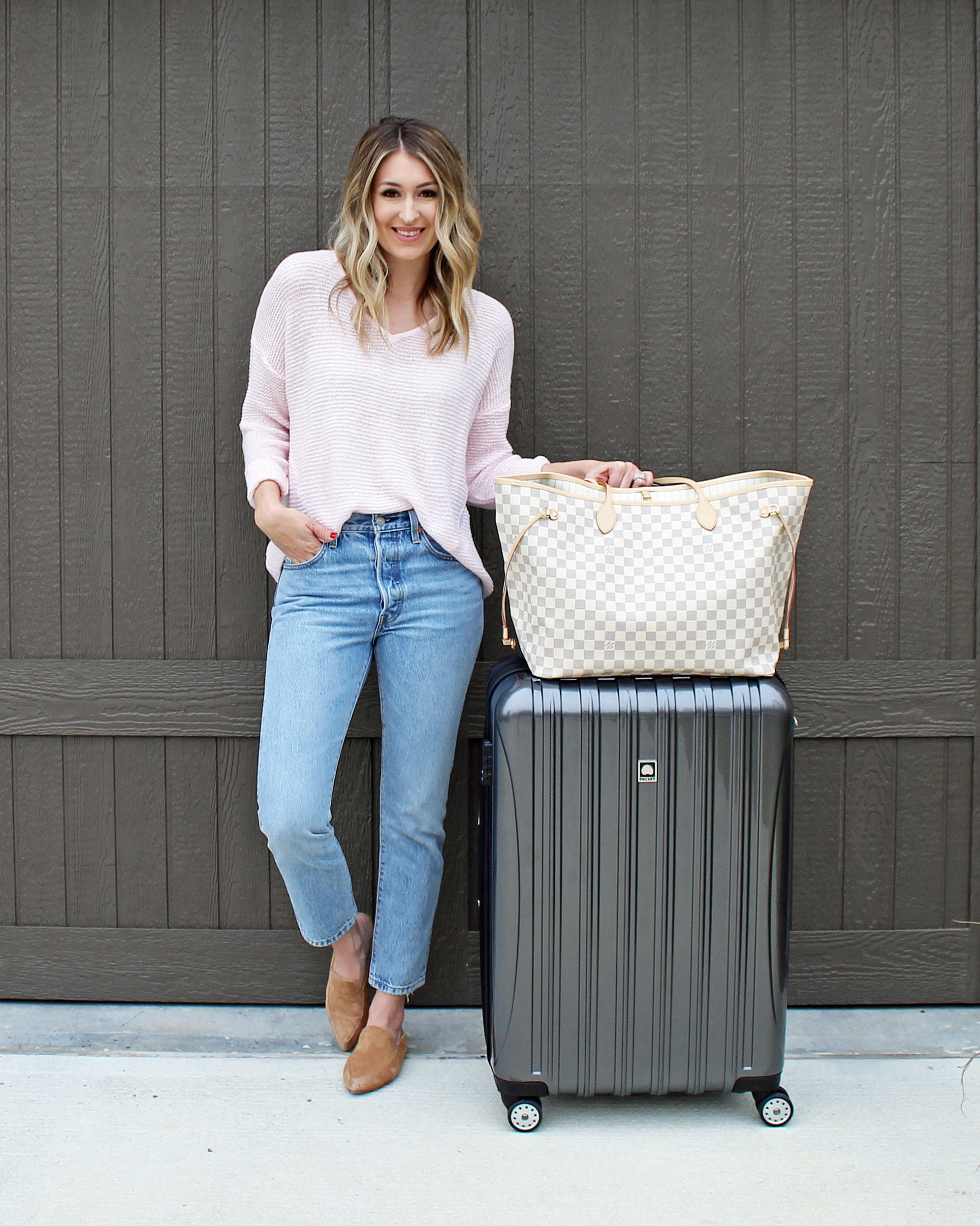 Happy Tuesday y'all! Today I'm sharing all about how I pack for my trips with Delsey luggage. In the past I've always used soft-sided luggage, but ever since getting these two suitcases from Delsey I'm 100% converted to hard-sided luggage. The biggest reason as that luggage gets banged around a LOT. I've found that with the hard-sided luggage I don't get as worried about things like my purses or shoes getting quite as squished or my hair dryer being too close to a soft edge and breaking. Weird, I know, but these are the things I think about haha!
When packing for my trips I always outfit plan. I try to plan the entire look down to the bag and jewelry. I've found that this makes me less likely to overpack. Once I get all my outfits planned, I separate out the tops and bottoms. I fold all the tops, alternating which way I lay them in the stack, just because they middle always is thicker, so this helps the stack to lay a little more evenly. In my suitcase, there is an open side and a zipper side. I usually put all my clothes on the open side, and secure them with the straps that fasten across it. If there is room, I will line the sides with any flat shoes I am packing to make sure all the space gets used.
On the zipper side, this is where I put everything else. Usually that includes my hair dryer, curling iron, toiletry bag(s), and any larger shoes. I like to put all this stuff on this side of the suitcase because it all moves around a lot during traveling and this helps it to stay in place a little better. Also, I ALWAYS put any type of toiletry item that can explode in a gallon sized plastic Ziploc bag (think hairspray, any other aerosol type can, sometimes even full tubes of toothpaste, etc). A few years ago I went on a trip and didn't do this and my can of hairspray leaked and got all over my shoes and clothes. Also, I sometimes put things like camis or socks inside certain shoes to help them keep their shape while traveling.
I then put all my panties, bras, and socks in the zipper pouch to keep them all together. For jewelry, I usually put all my larger earrings in drawstring pouch, and I put any fine jewelry or smaller jewelry pieces like stud earrings and rings in a small zipper jewelry pouch. I usually put both these pouches either inside a shoe, or inside a purse that I've packed to hide them so they aren't just in plain sight if my bag gets inspected.
And that's pretty much it for my packing tips! My suitcases you see here are the Delsey Aero Collection and I love them! They are really good quality, the sides are really sturdy and they roll really well.
xo, Loren
Outfit Details: sweater / jeans / shoes