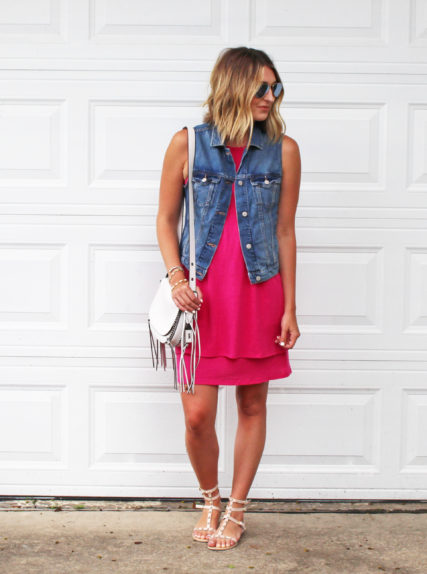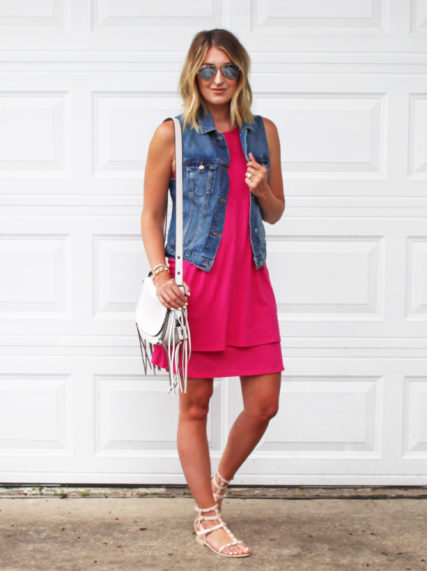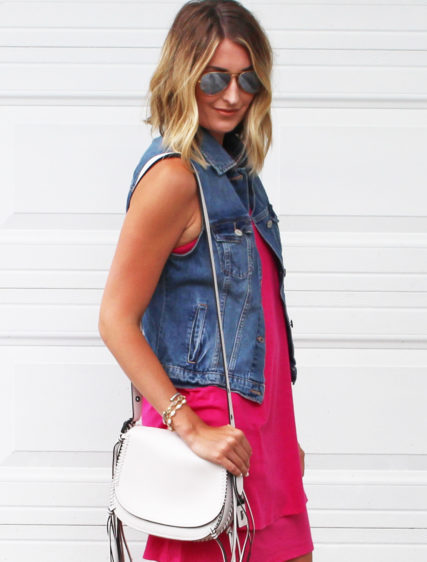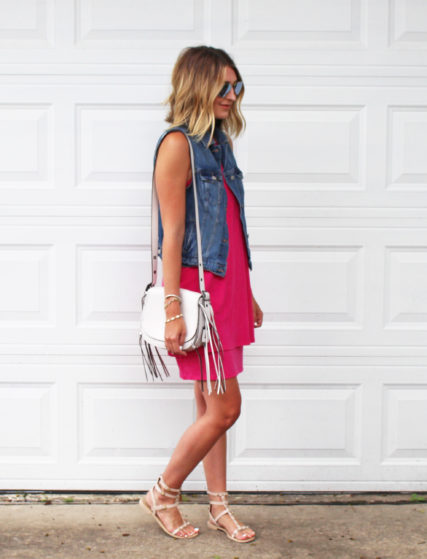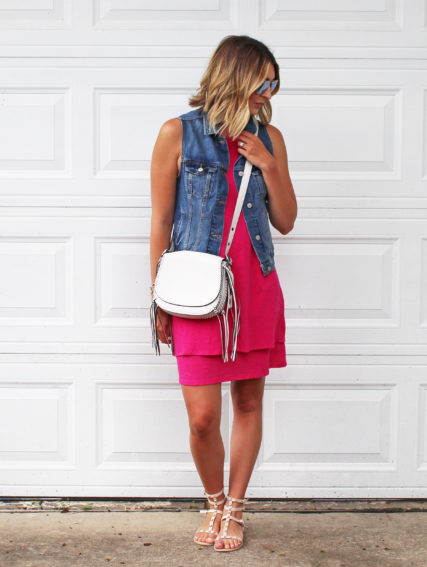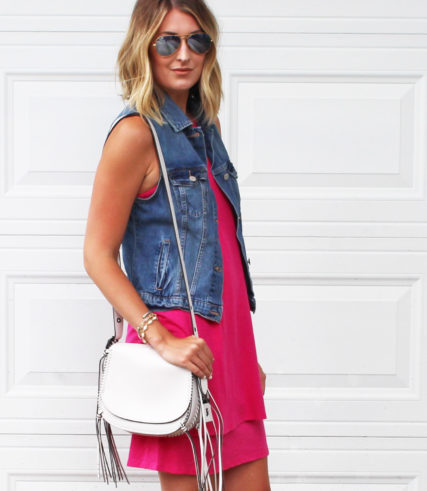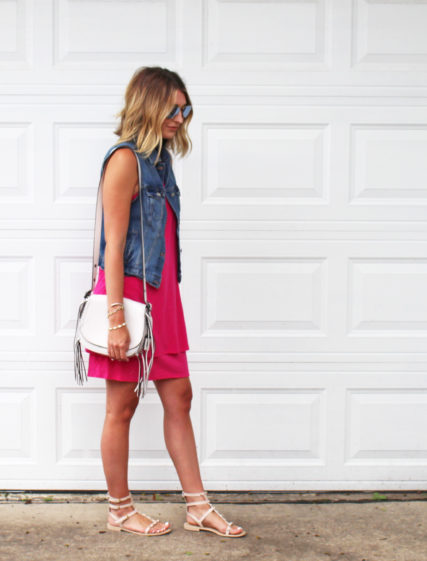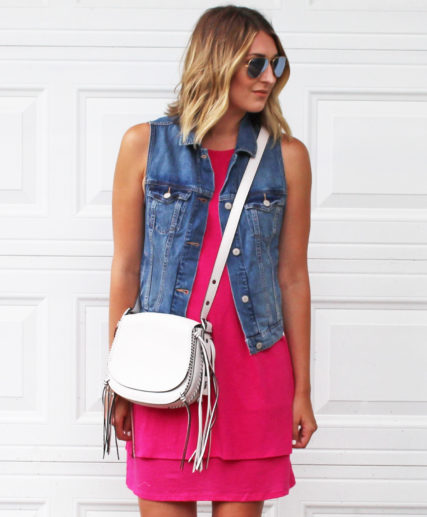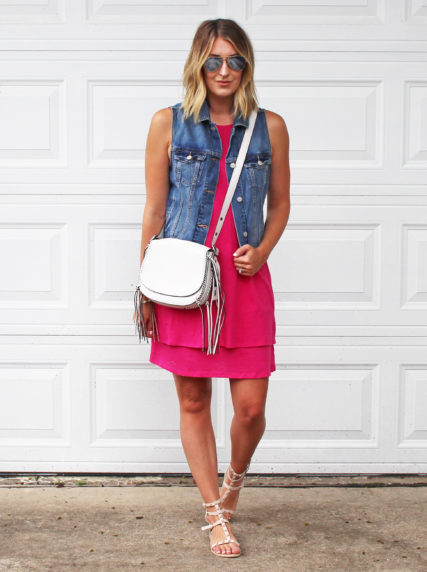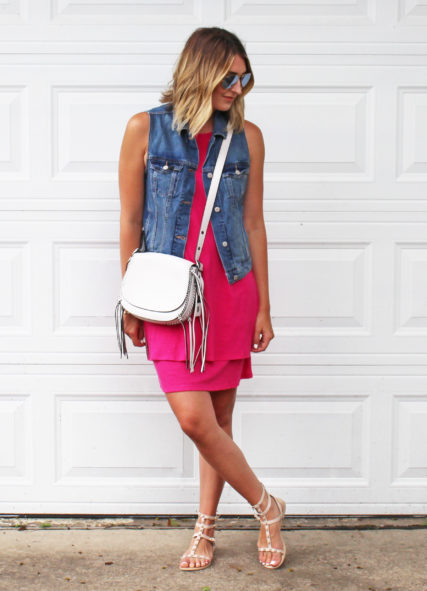 Dress: Gap / Vest: Old Navy / Sandals: Rebecca Minkoff / Bag: Coach / Sunnies: Ray-Ban / Bracelets: Kendra Scott and David Yurman
I love finding dresses that are casual, comfortable, and can be worn with flat sandals. It makes getting dressed a little easier on rushed mornings because I don't have to think as hard, because it's just one piece! Funny thing about this dress…I actually took the navy color option to the dressing room when I tried it on. I actually loved the navy, but my husband is always making fun of me for buying everything in neutral colors all the time. So I went back out to see what other colors they had, and I thought this pink one would be fun because I didn't already have anything like it! Confession: Memorial Day weekend was that weekend so I actually went back to see about buying the navy too, but they didn't have it in my size! Haha!
This dress is cute on its own, but I love layering. I think it adds some dimension to your look and makes it a little more visually interesting. When it's not 95 degrees out, I go for my denim jacket. Since it's so hot, a denim vest is my go-to lately. I really couldn't decide what shoes to wear for this shoot. I debated between just some simple flip flops, converse, my black studded sandals and these, and ultimately decided that I liked the nude best with these colors.
Since this look is so casual, I wanted an easy handbag to carry with it. This Coach bag has been one of my favorites this season. I know I've said this before but I just love the fringe on this bag, and the color is perfect for so many different looks. The size is really ideal because I can actually fit everything I need to in it. So many times I find that I can fit my wallet, keys, and a few other things in a crossbody, but my sunglasses are always an awkward fit. I can fit all of those things perfectly into this bag!
xo, Loren