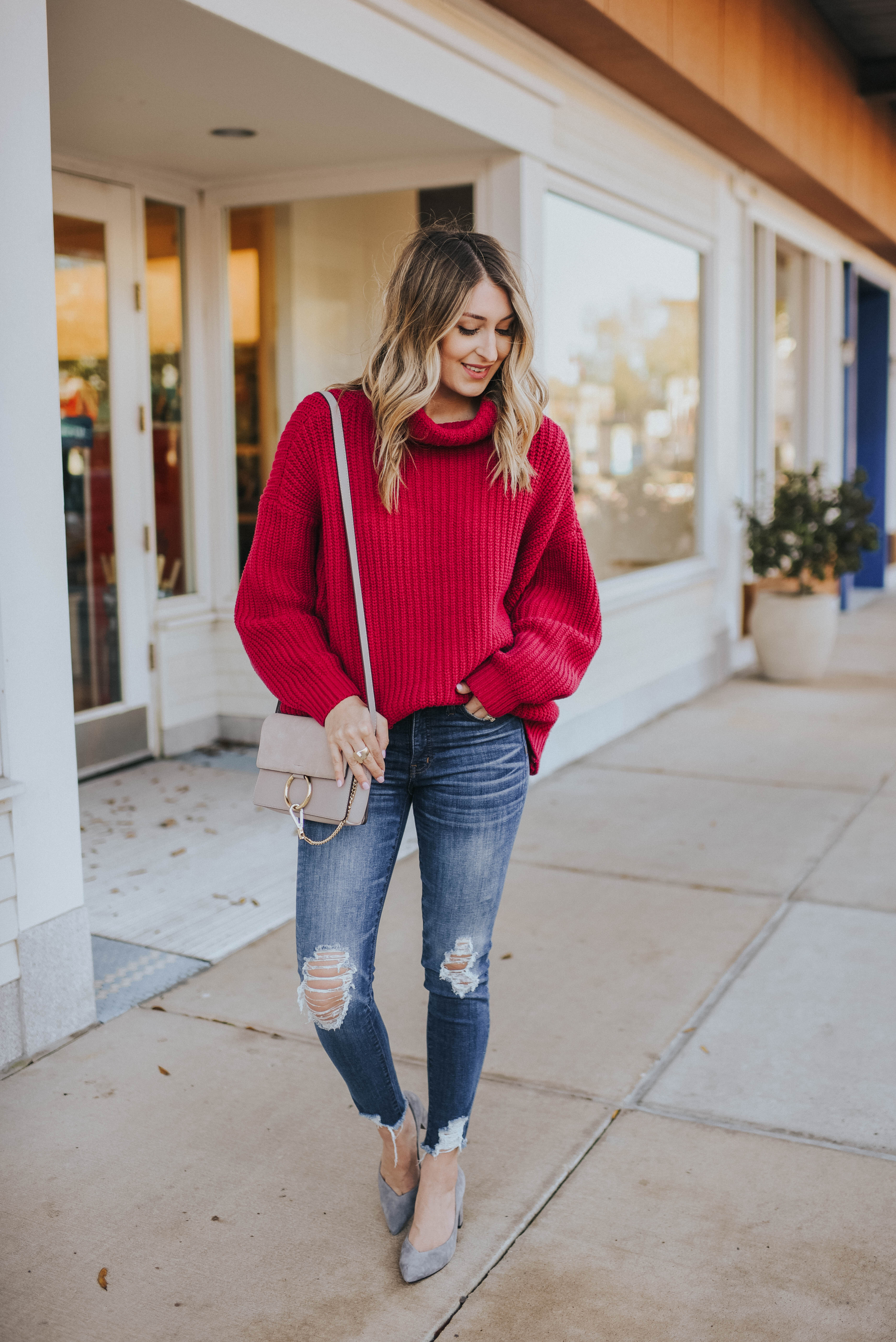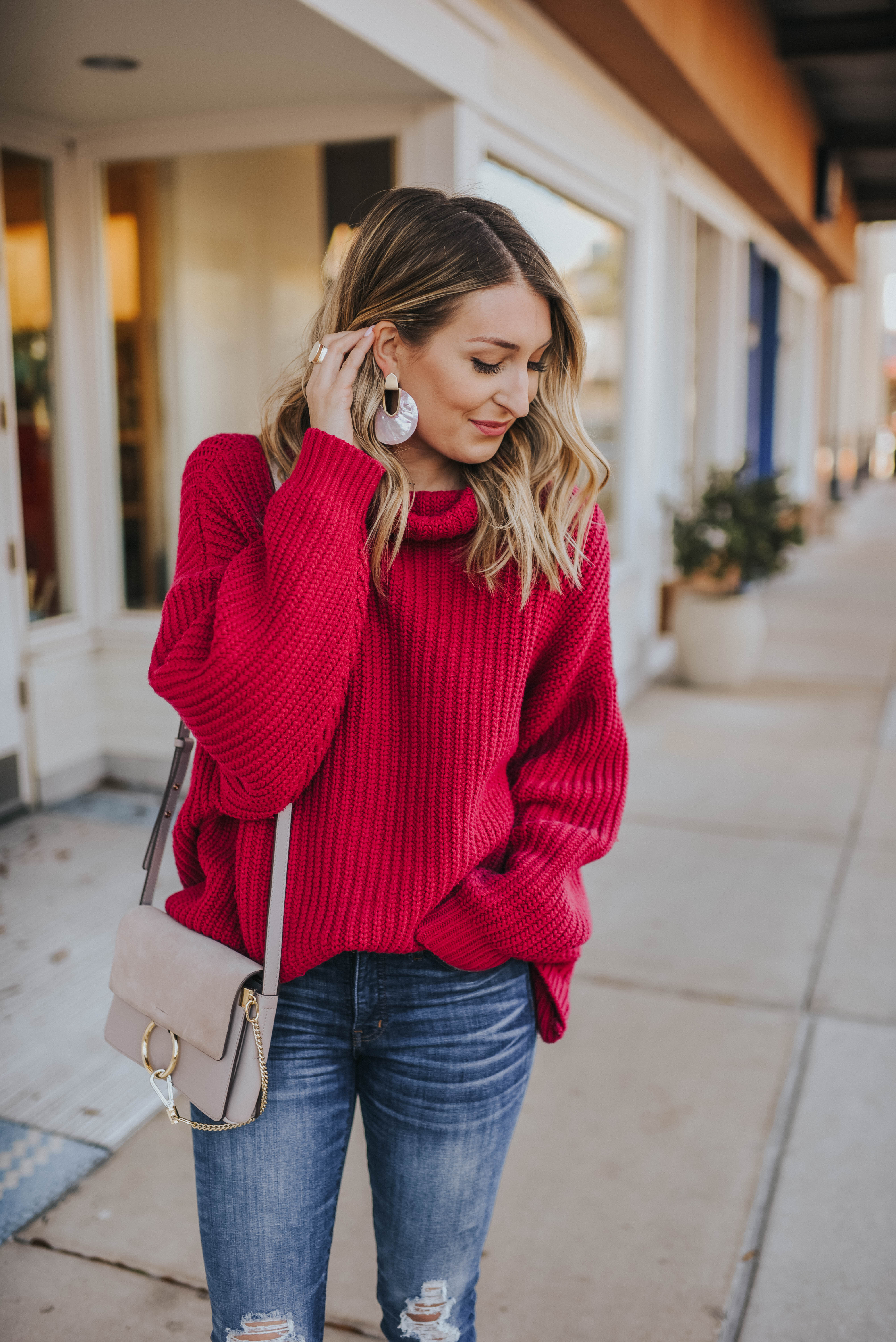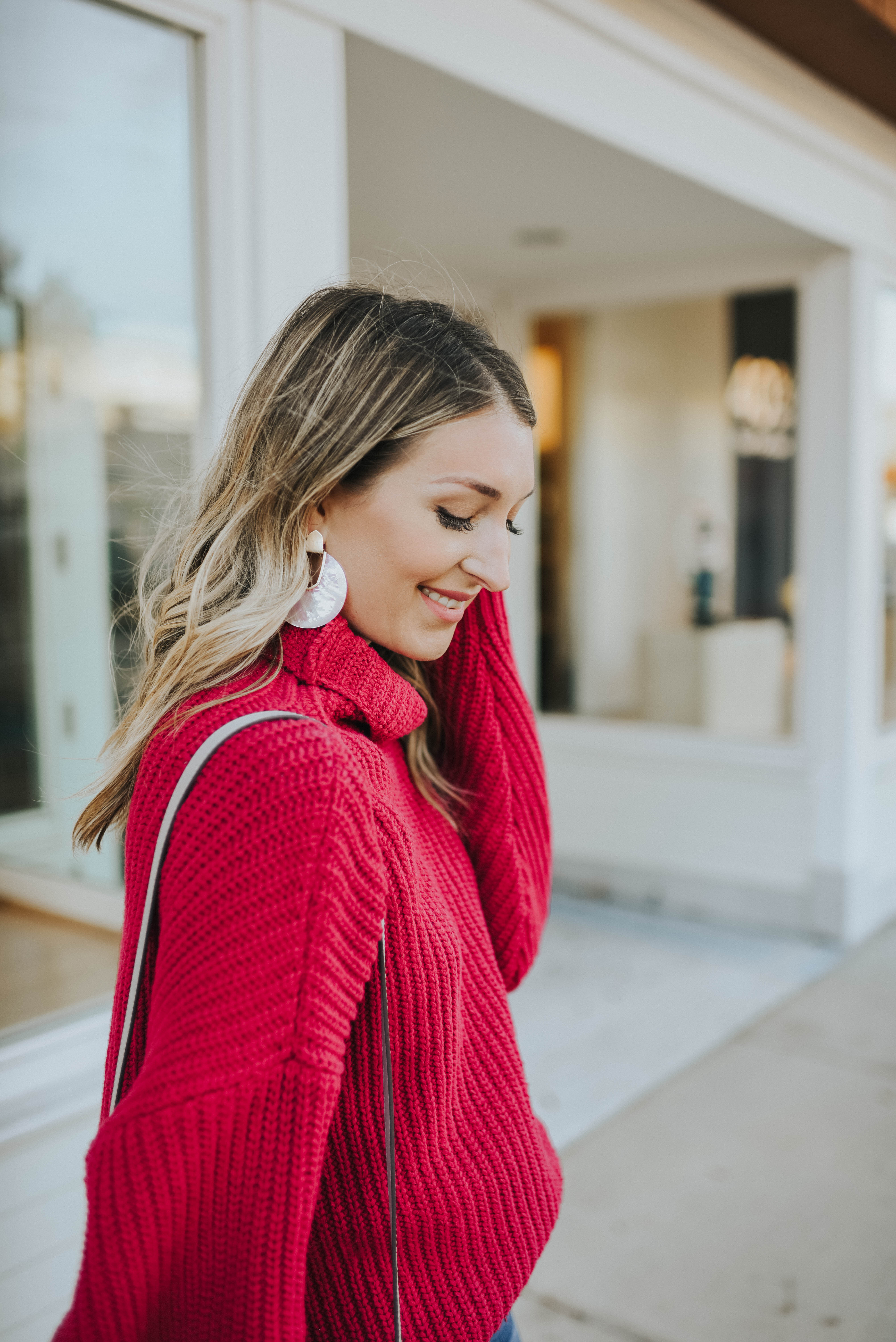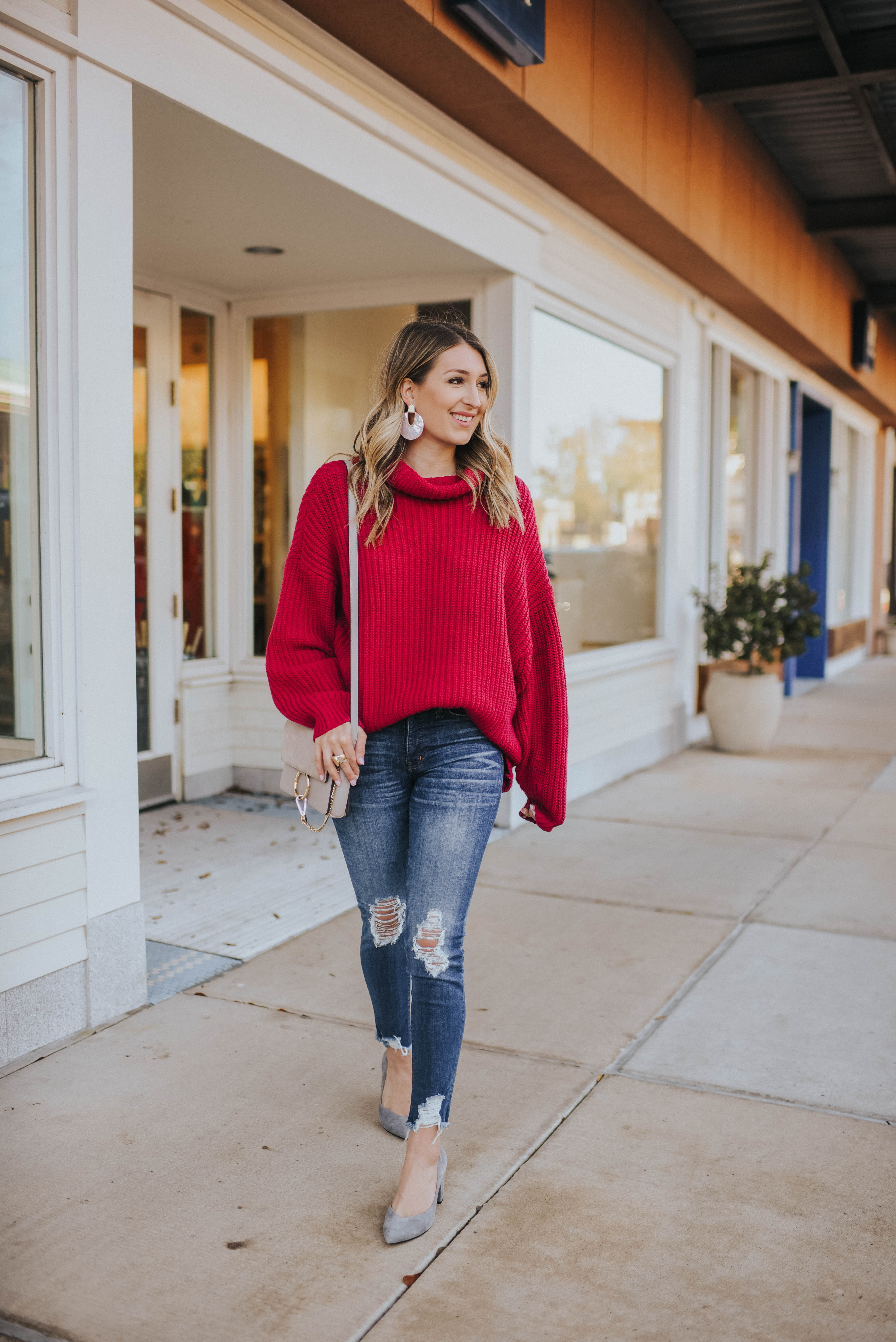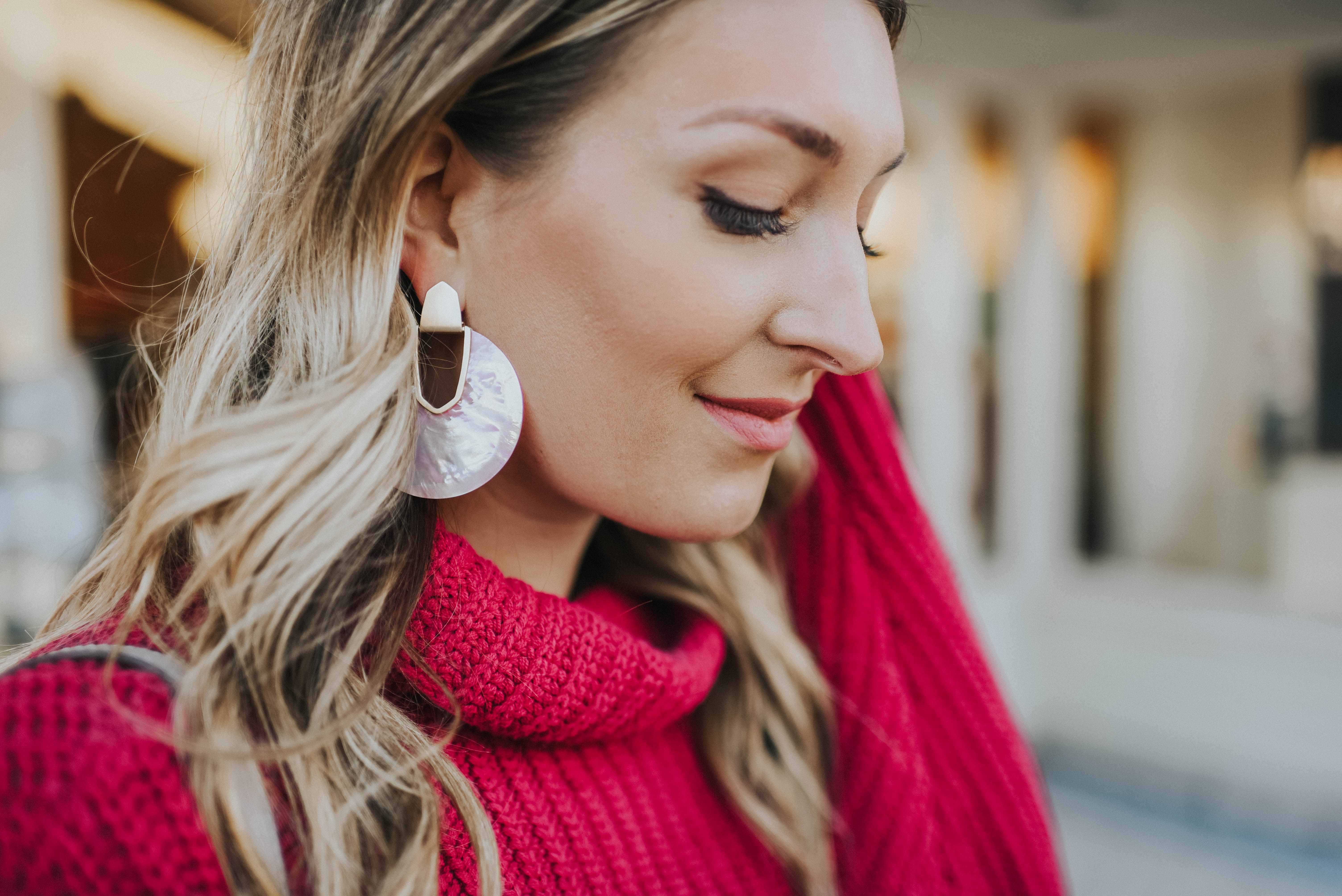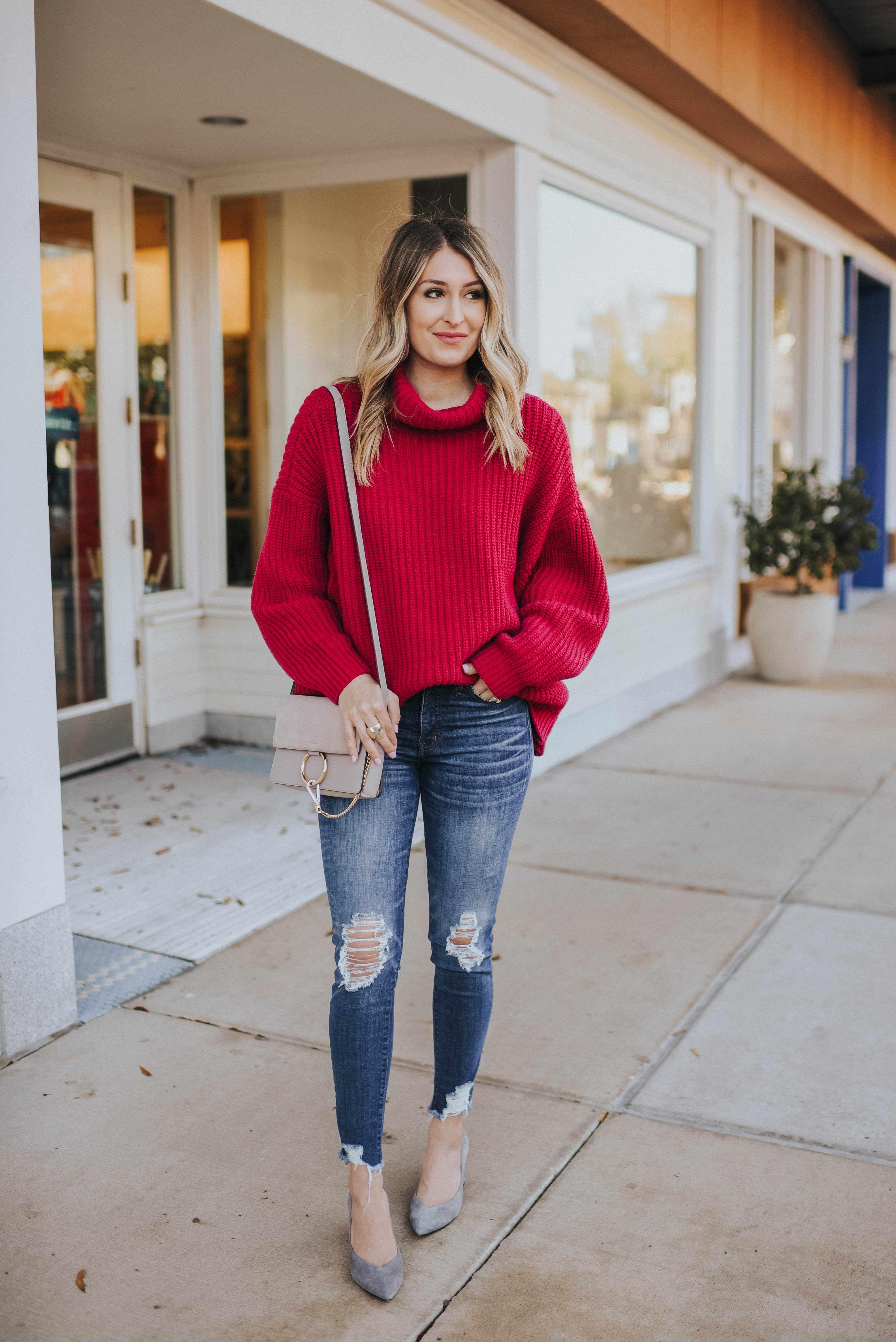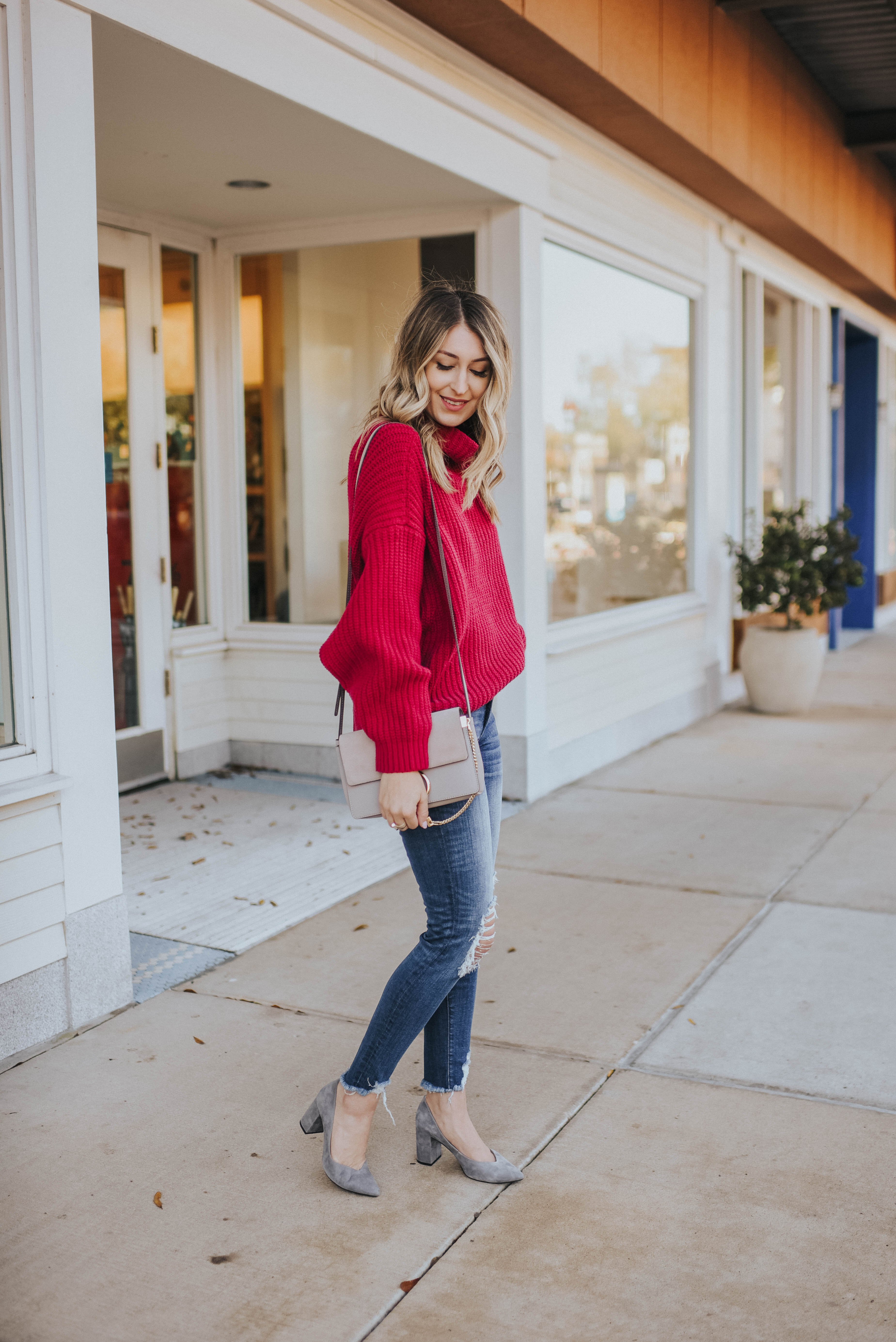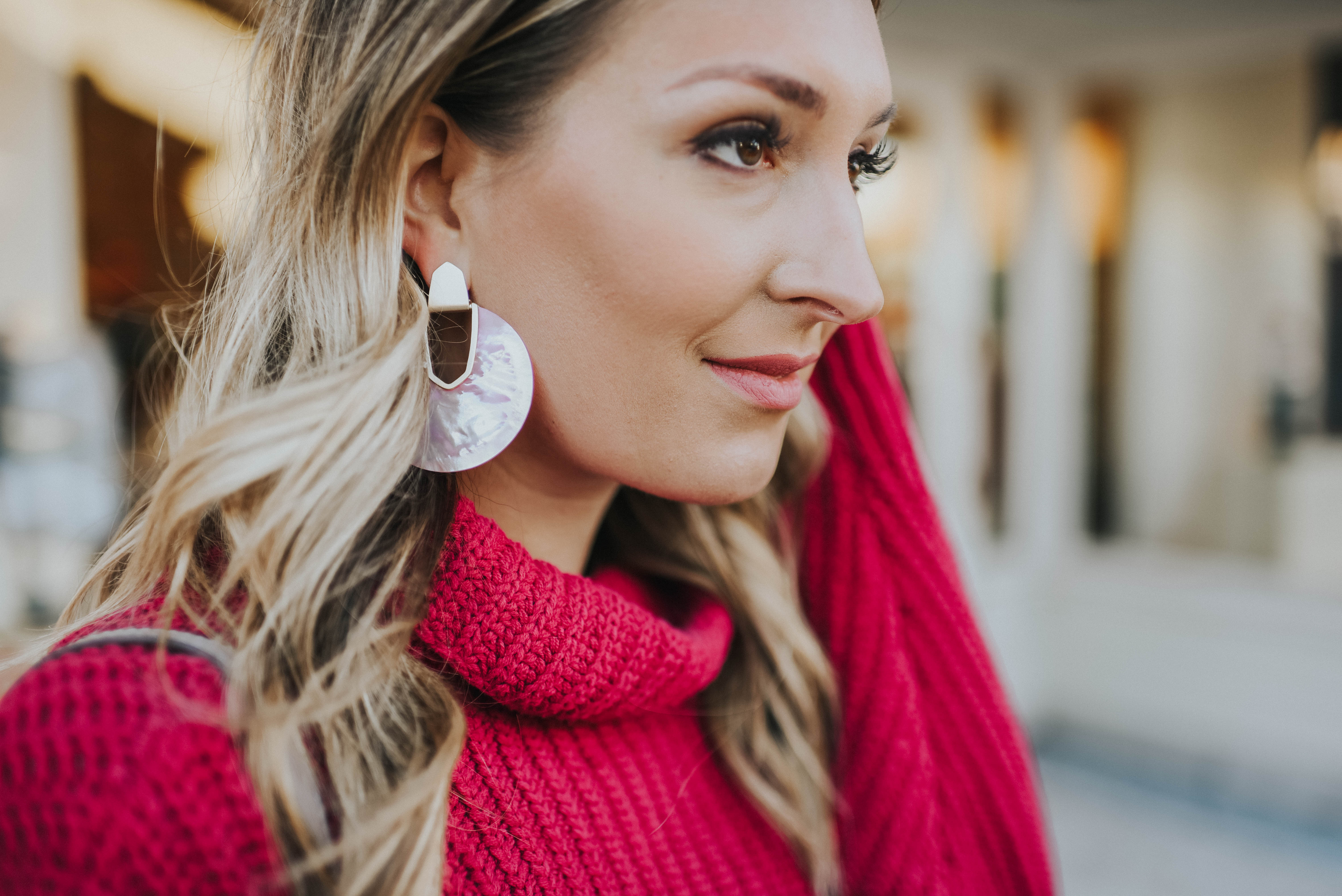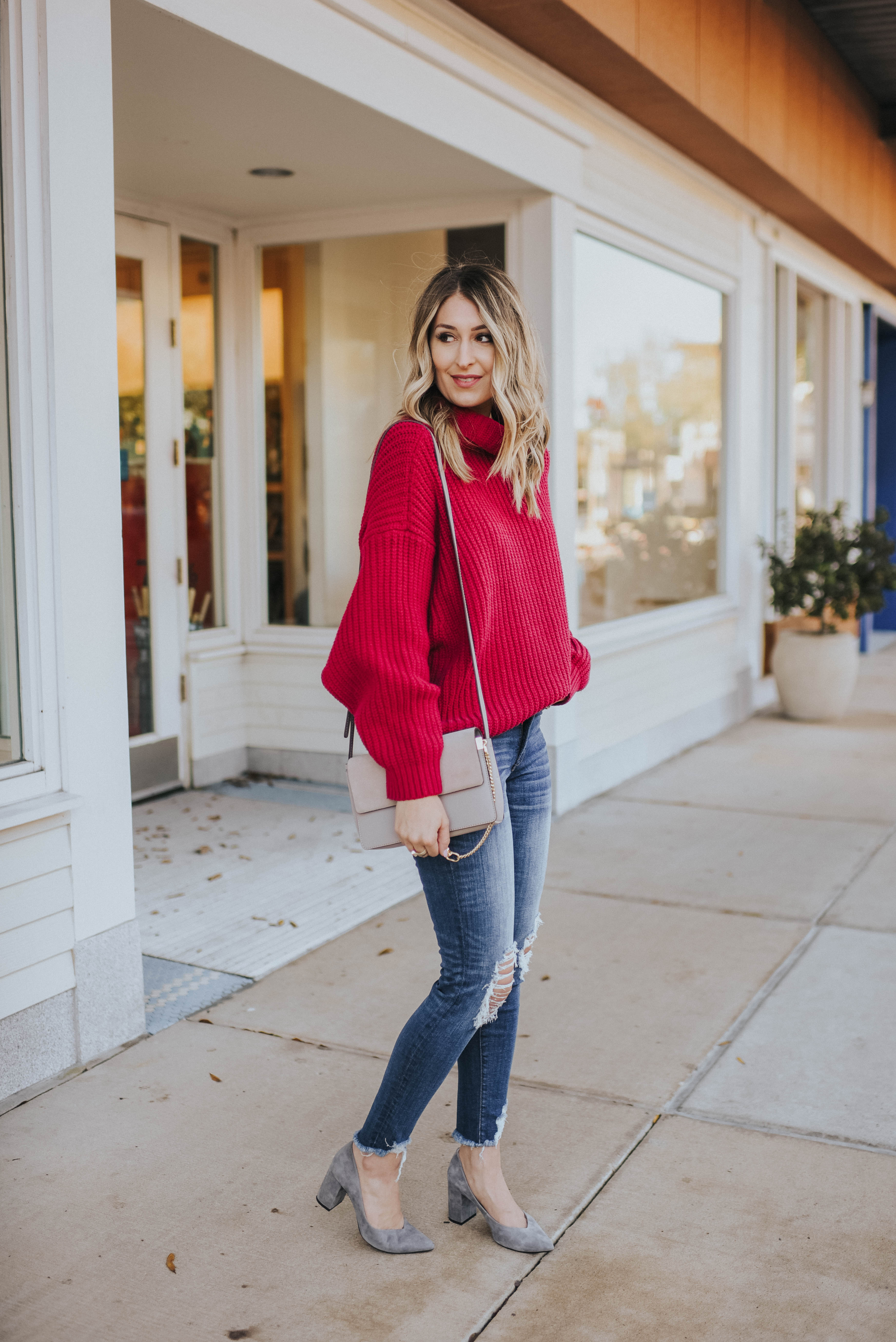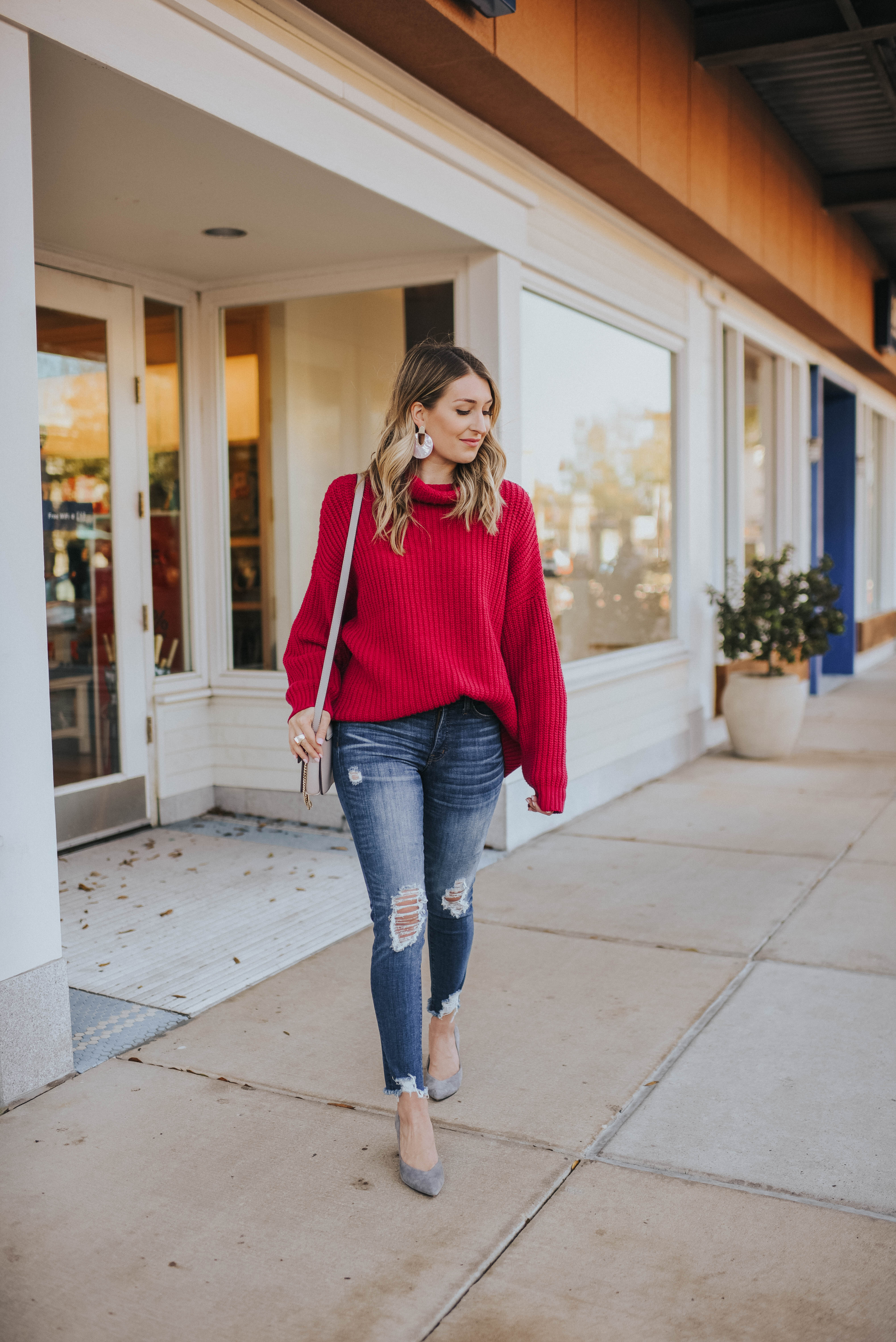 sweater / jeans (similar) / heels / bag / earrings / ring
Happy Tuesday friends! I started this week with a new meal plan that is so unlike anything I have ever tried before. So, my husband works out at this gym by our house that is doing an 8 week weight loss challenge. They offer an optional meal plan put together by one of their trainers to go along with it, so we decided to do it.
My husband has decided he'd like to lose about 50 pounds, and I'd probably like to lose about 10. The catch is, the whole meal plan is vegan. I normally wouldn't be all about this, but the trainer is vegan, and she puts together literally EVERYTHING you need for the week. Each week she sends out a shopping list complete with a menu (down to the snacks) and what each recipe is. I don't plan to stay vegan beyond this 8 week challenge, but I'm interested to see how it goes. We have also decided to go out to eat one night on the weekends for dinner and still consume dairy and/or meat, mostly because I don't want to have NONE of it for 8 weeks and then have stomach problems if I try to start eating it again.
Anyway, I'll keep y'all posted as to how it's going! But for now, I have to share my favorite sweater of all time!! I know I kind of overuse the word "favorite", but y'all, I mean it this time. My only regret about this sweater is that I didn't purchase it earlier in the season, as we are close to done with the cool weather here in Houston. And honestly, I would have bought more colors in this cutie if I lived somewhere with a colder/longer winter.
The reason I love this sweater is the fit. I am 5'8″ so sometimes "slouchy" sweaters don't appear quite as slouchy on me because they get too short. This one fits perfectly (wearing a small). I also have a hard time with turtlenecks that are too tight, and I love how loose this one is. I also NEVER have sleeves that are long on me, and these are, so that's a plus.
I love this sweater with distressed skinnies and these grey pumps. I bought these back in the fall and they were SUCH a good purchase y'all. The heel height is perfect, and they are under $100. This sweater also looks super cute with dark or black skinnies and over the knee boots, I've definitely worn it that way as well.
Last thing, if y'all haven't checked out the new collection at Kendra Scott yet, you must. Both my earrings and my ring are a part of the collection. I have been a Kendra Scott lover for years, and was honestly starting to get a little bored with some of the stuff, until this collection came out. It is by far my favorite collection to date, and I am obsessed!
xo, Loren
Photos by: Megan Owen Photography