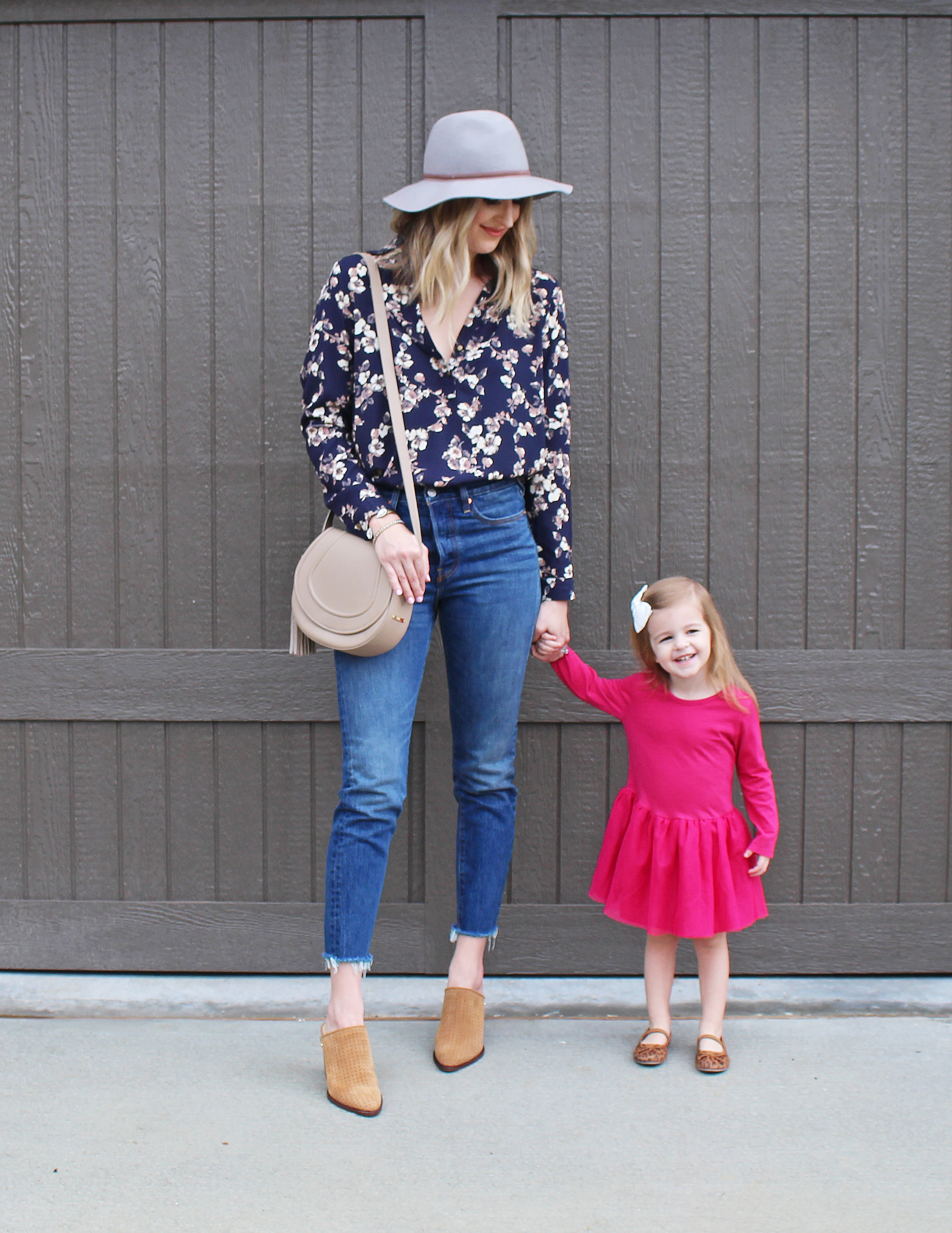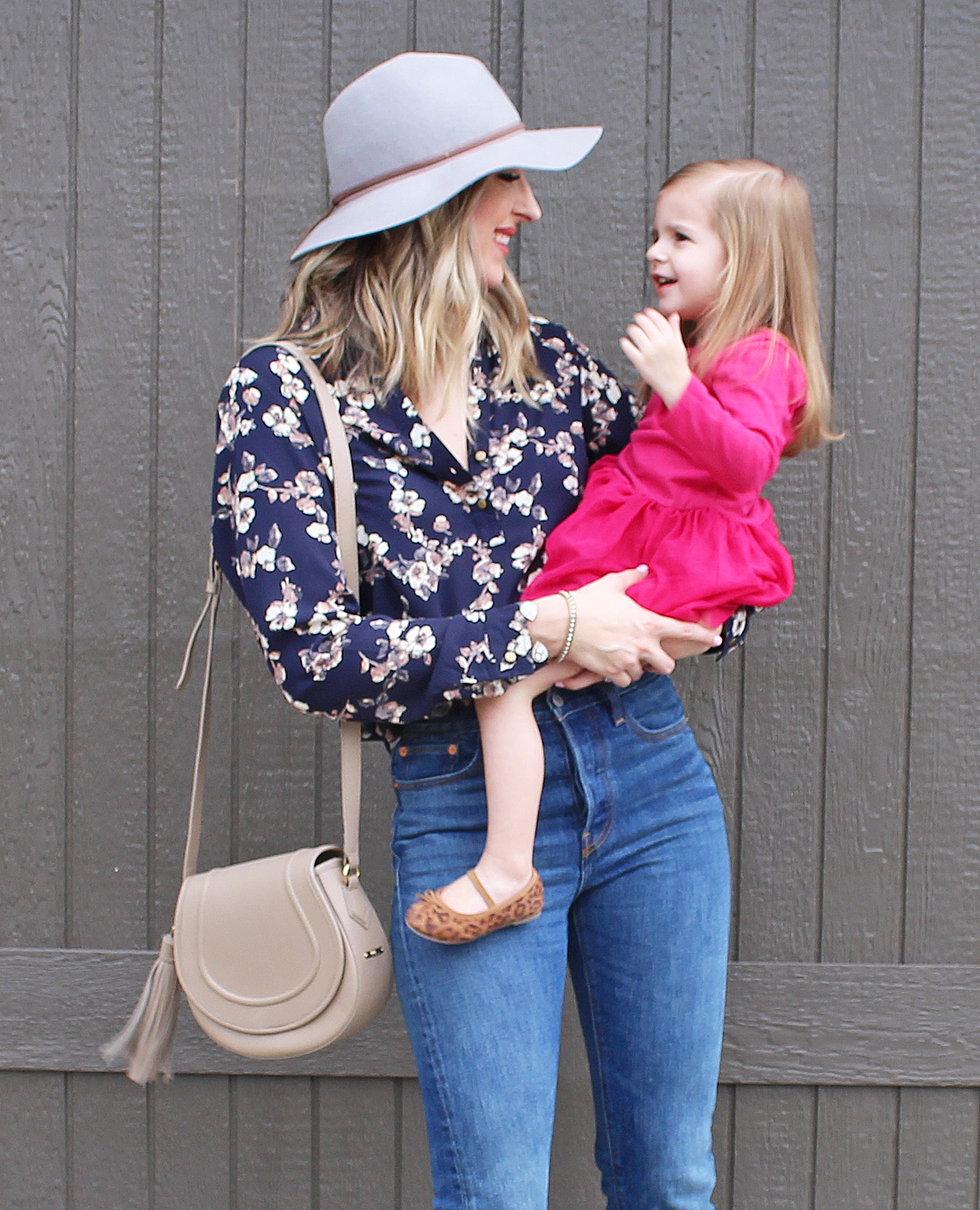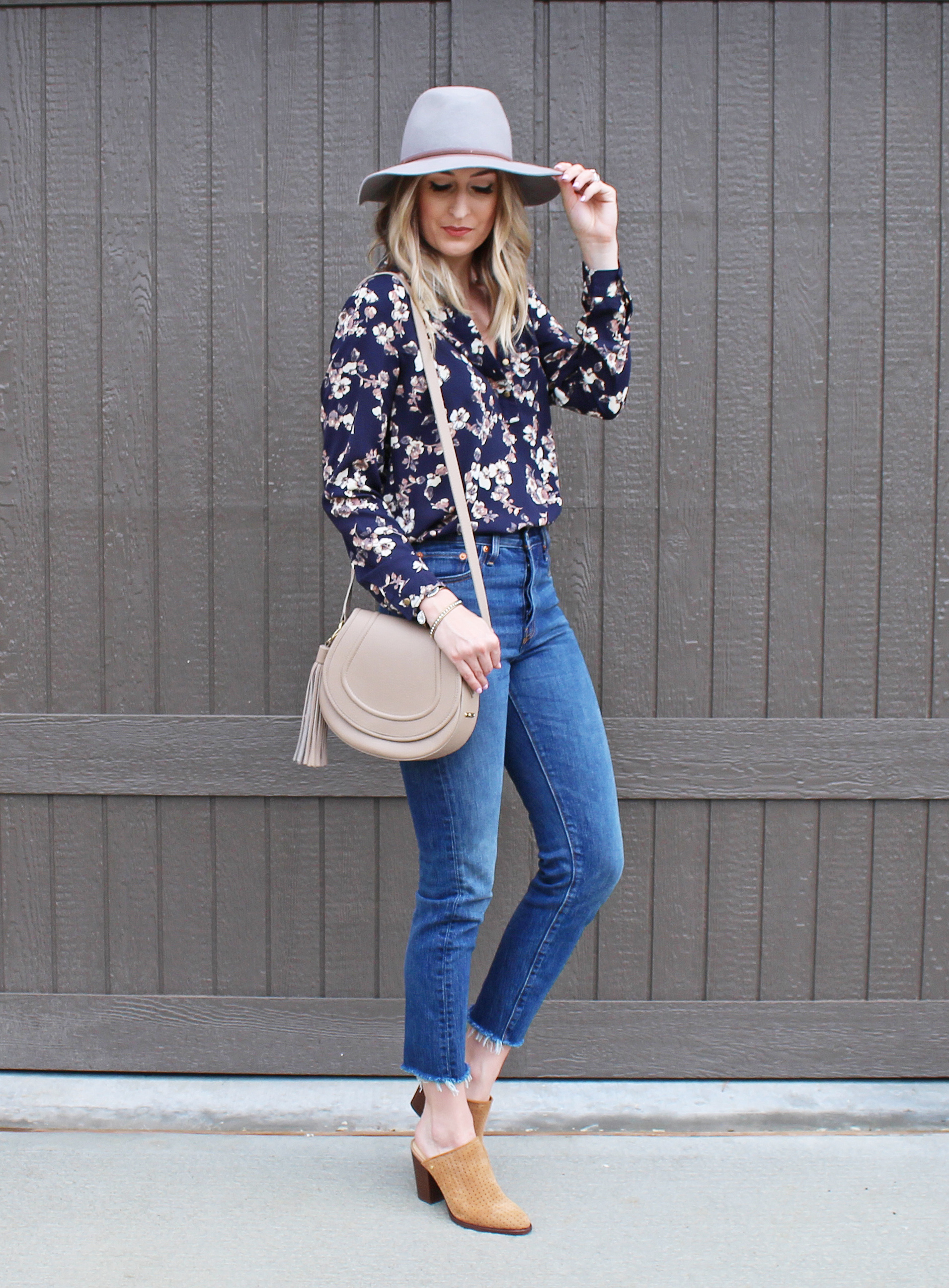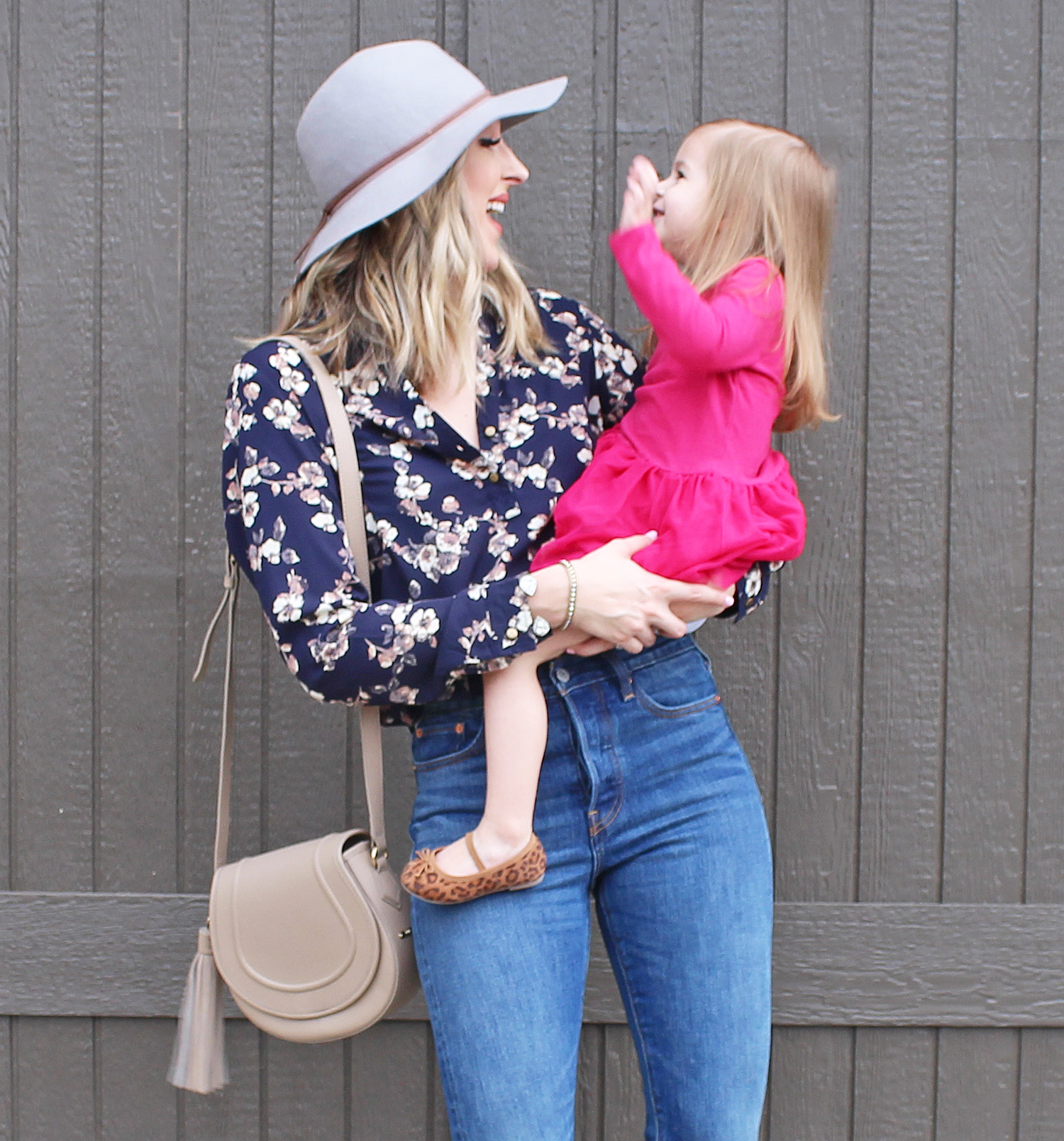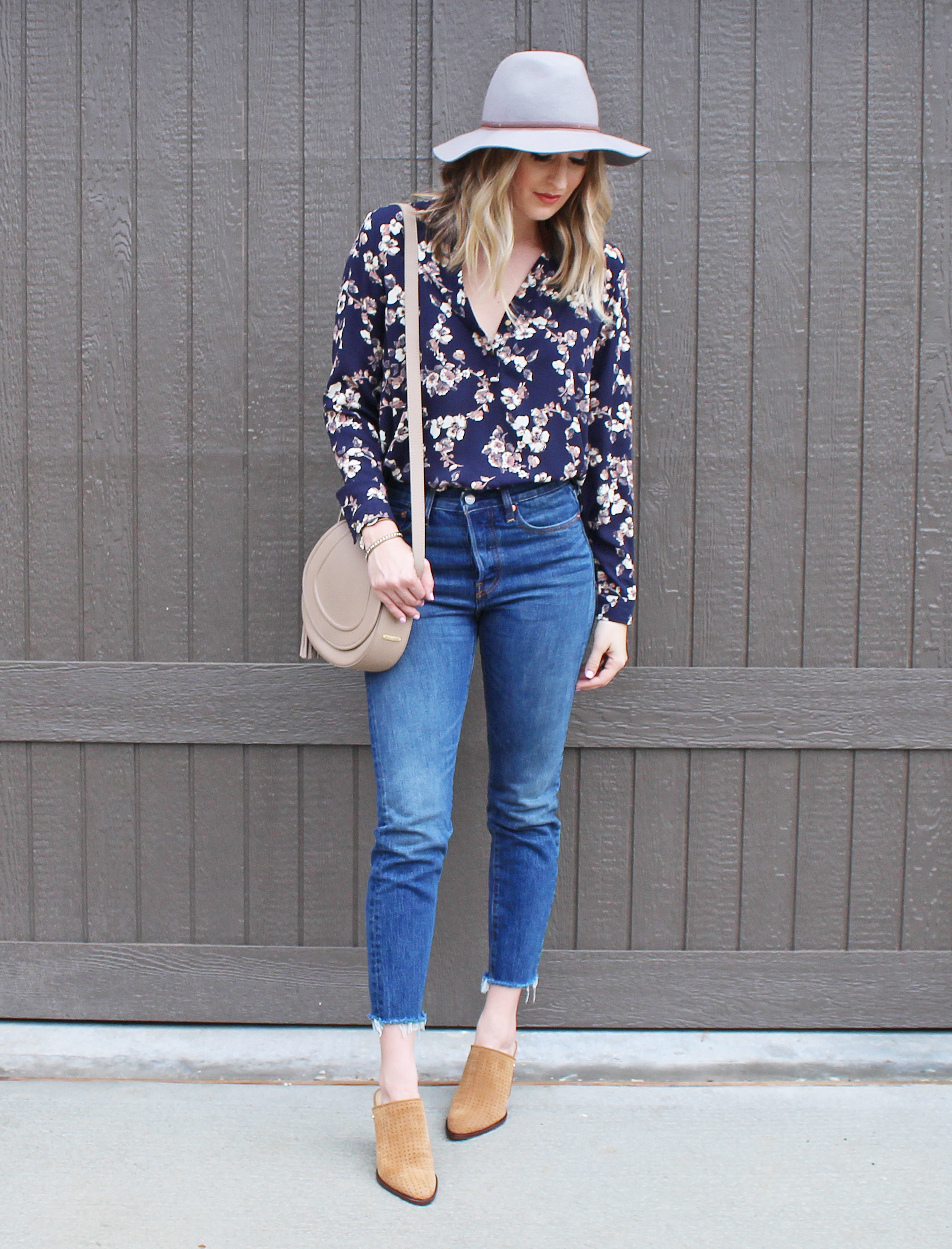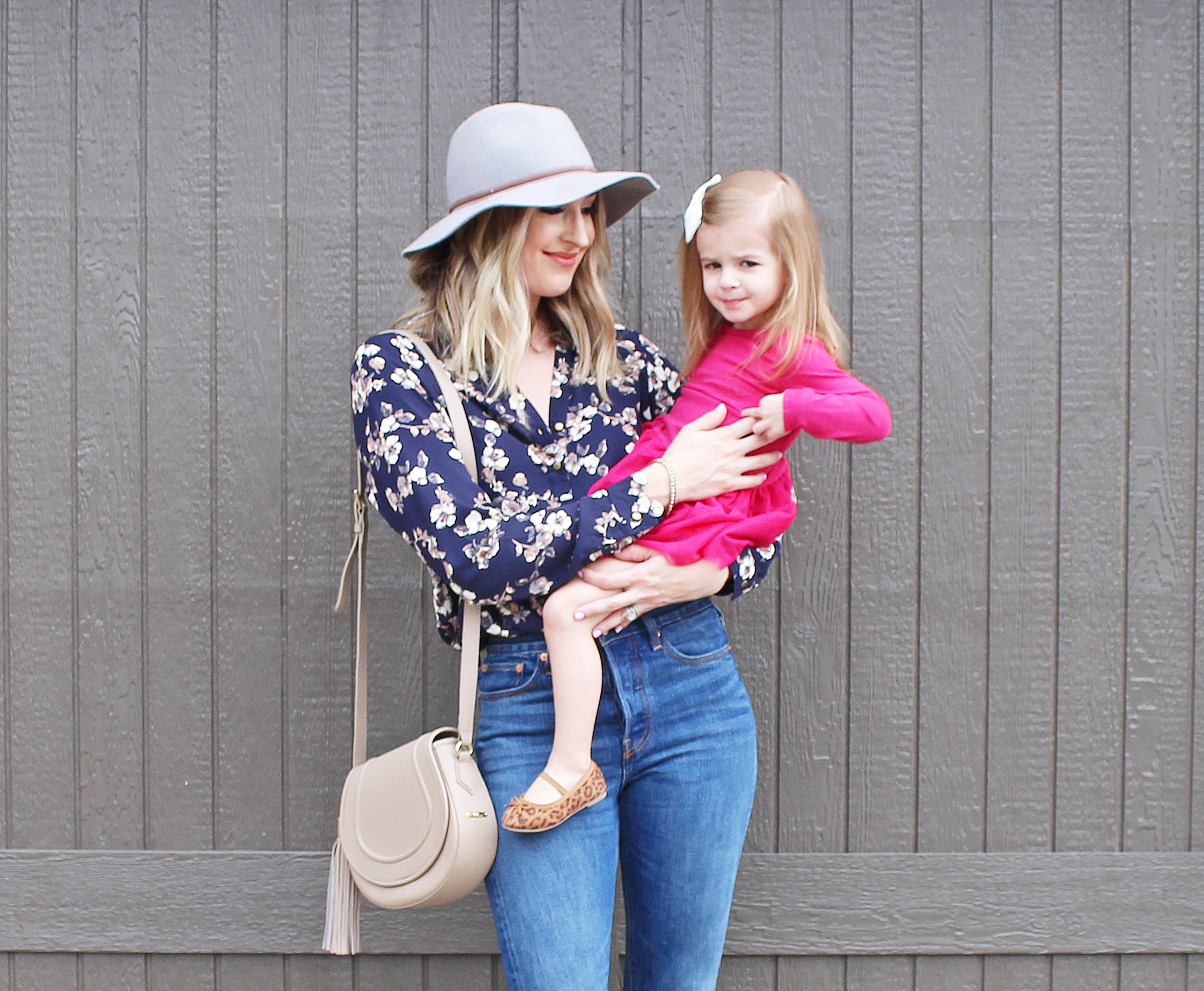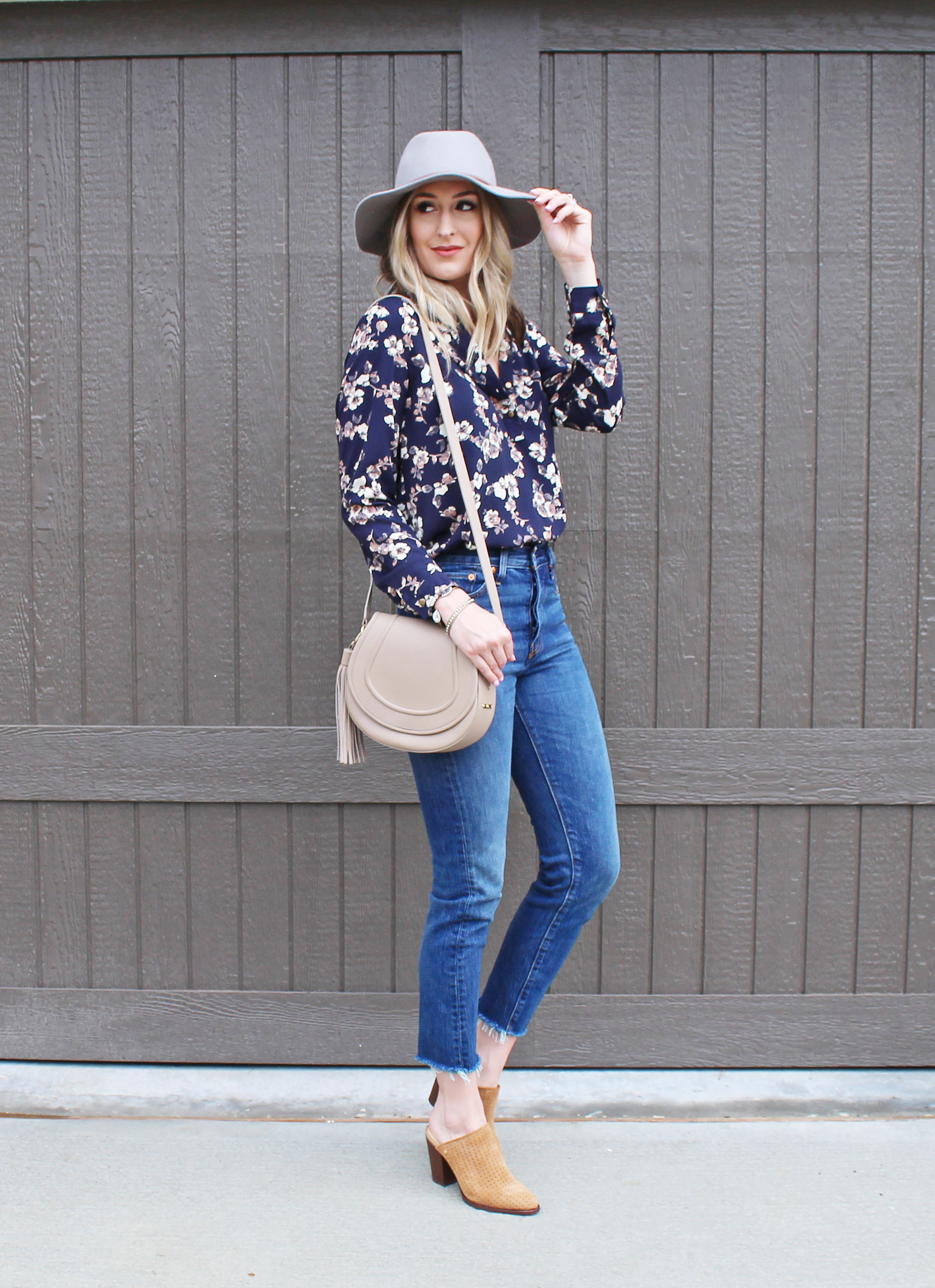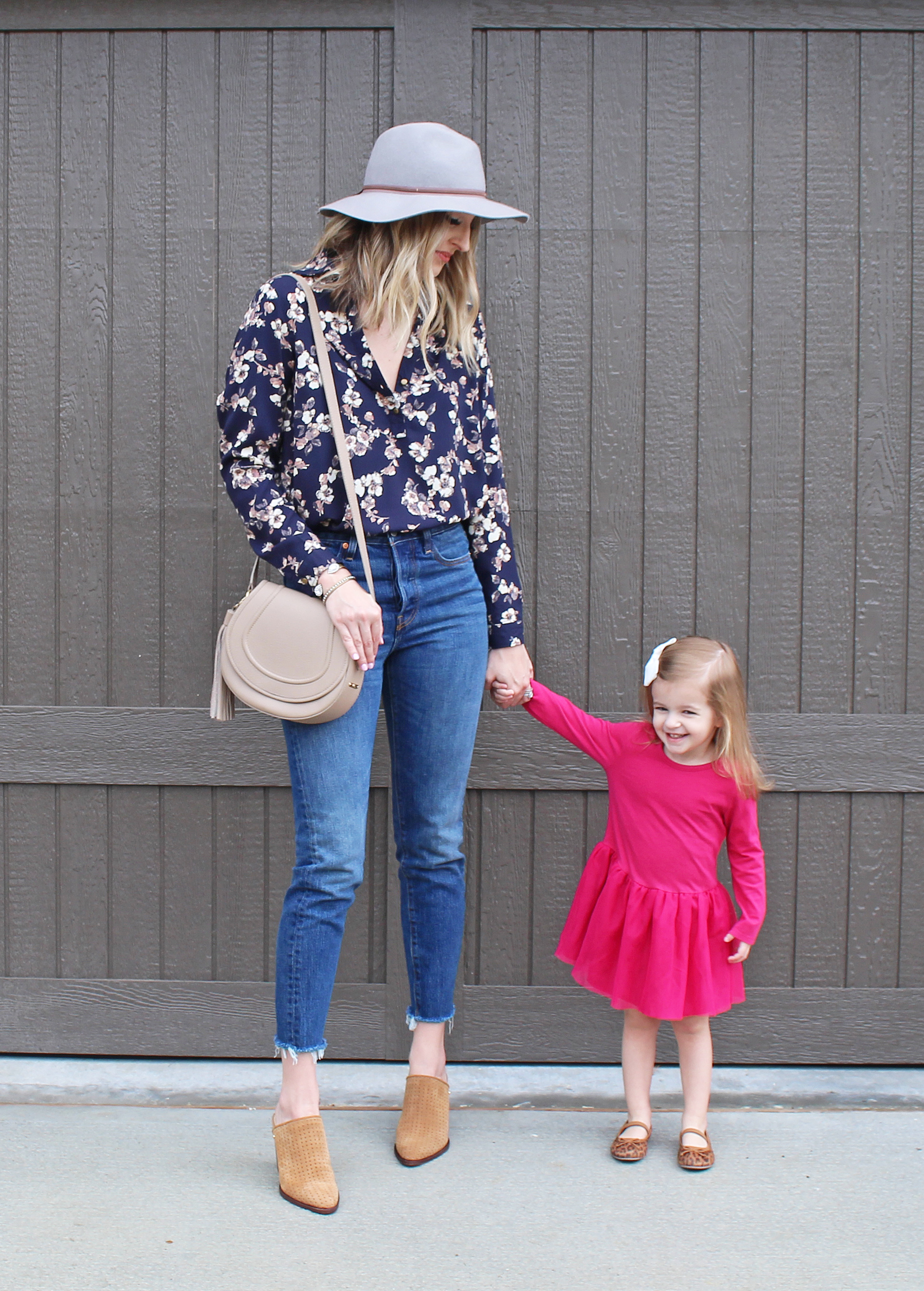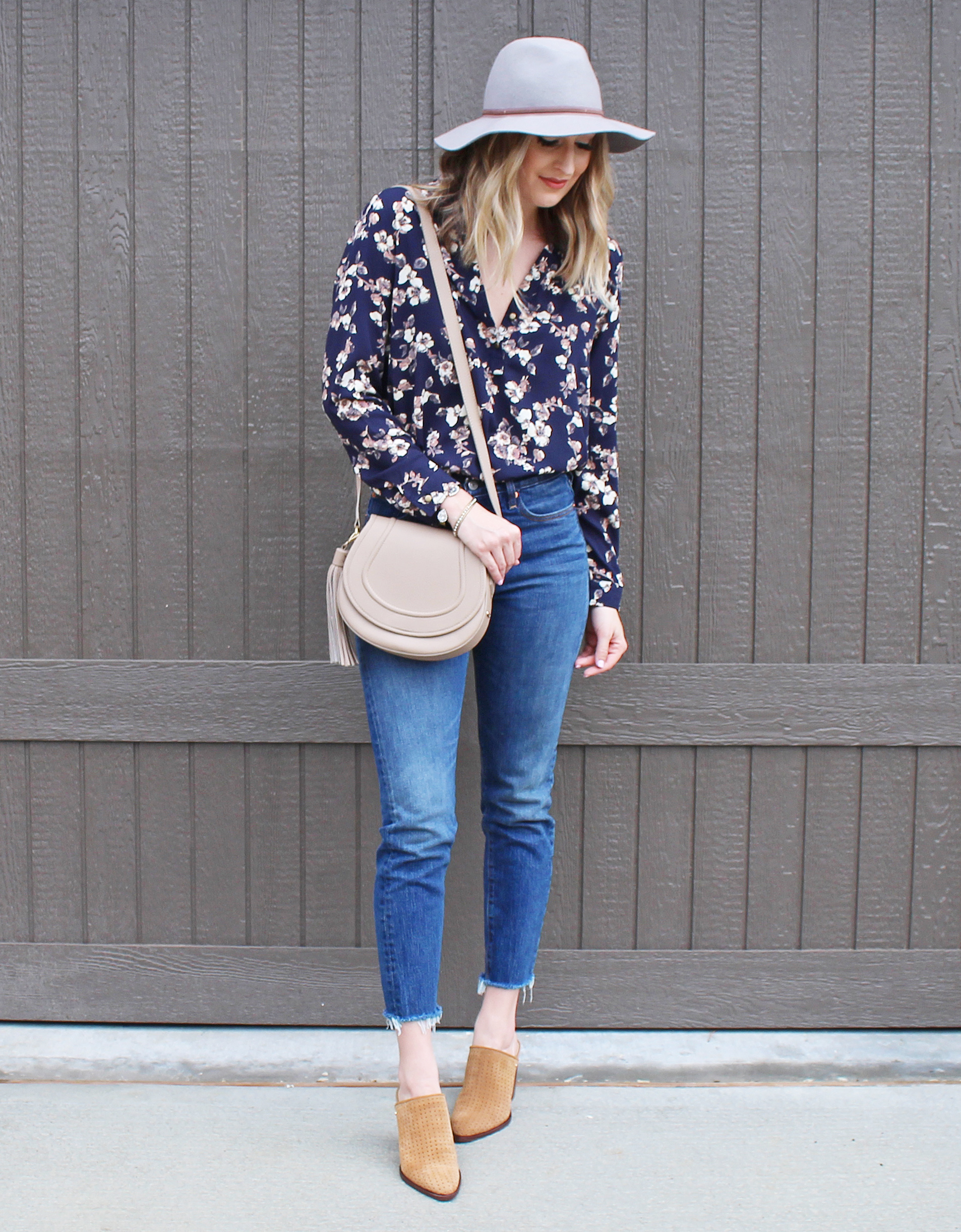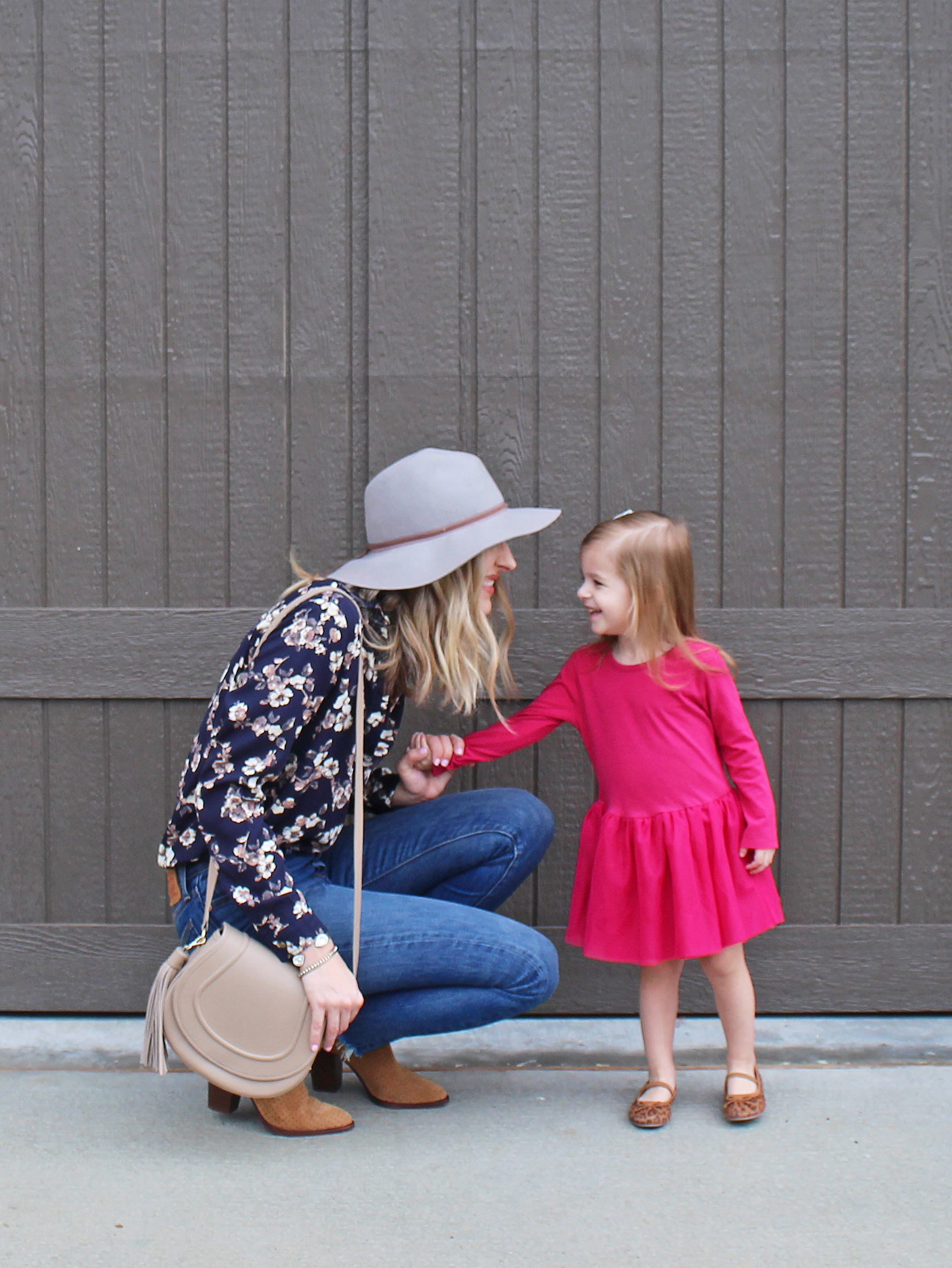 Top: PinkBlush / Denim: Levi's / Shoes: Sam Edelman / Bag: Gigi New York / Hat: Old, similar here and here / Bracelets: Loren Hope (here and here)
This post was so fun for me to do y'all! I love when I can feature my little mini-me on the blog! Today I'm talking all about one of my favorite online boutiques, PinkBlush!
PinkBlush was one of my go-to sites for maternity clothes when I was pregnant with my littles. They have super cute pieces at affordable prices. The worst thing about maternity clothes for me was how expensive they were, especially knowing I could only wear them for such a short period of time. PinkBlush is great because they have a lot of pieces that can kind of transition with you throughout your pregnancy AND after. Because unless you're just super fabulous, that post-baby belly likes to stick around for a little while. And no, I am not pregnant, but they still have some super cute stuff that isn't maternity! Although, this top I'm wearing in this post could probably double as a maternity top!
There are several things I really love about this floral top. The first is the pattern. I'm not usually a floral pattern kind of girl, but as soon as I saw this one I decided I liked it. The colors are perfect for winter, but it can easily transition into spring too. I also really love that this top is actually more of a tunic. How cute would it be with some faux leather leggings and over the knee boots (pregnant or not haha!)?!
Whether you're expecting a baby and need a few fun pieces to get through your pregnancy, or have recently had a baby and need some cute flowy clothes that don't look like maternity clothes (hi that's me), or just want cute stuff really, PinkBlush is too good. So go check it out y'all! Happy Shopping!:)
xo, Loren