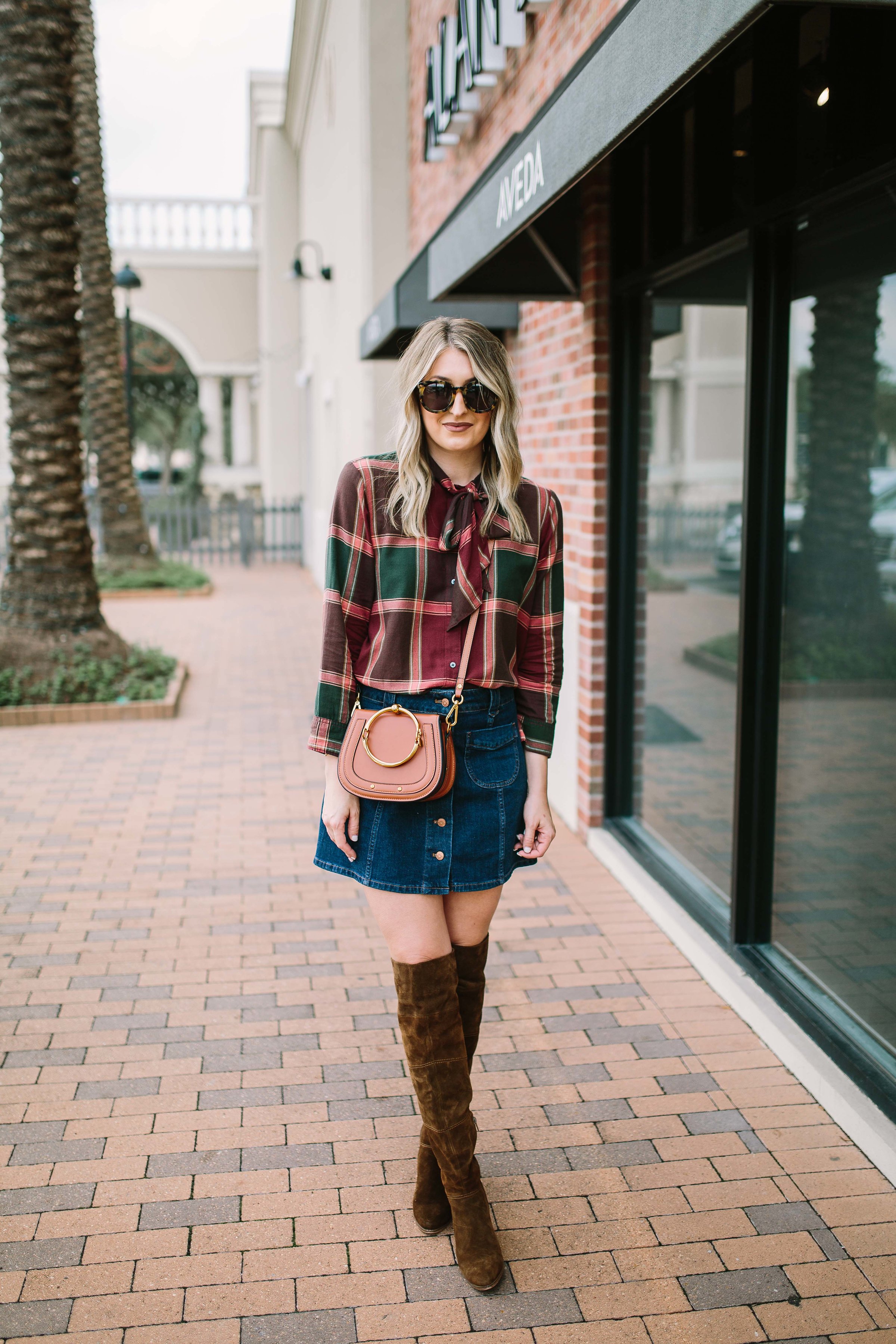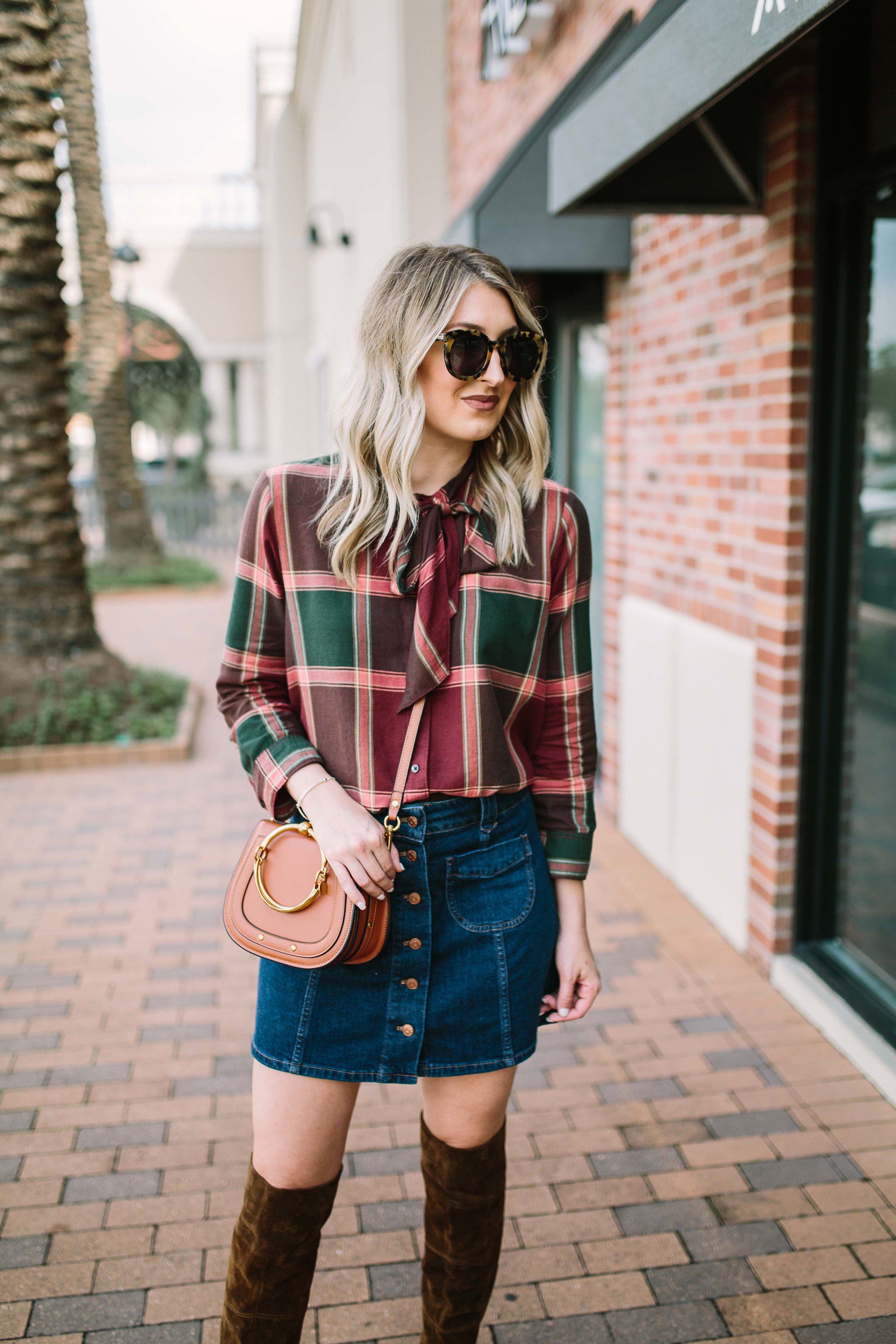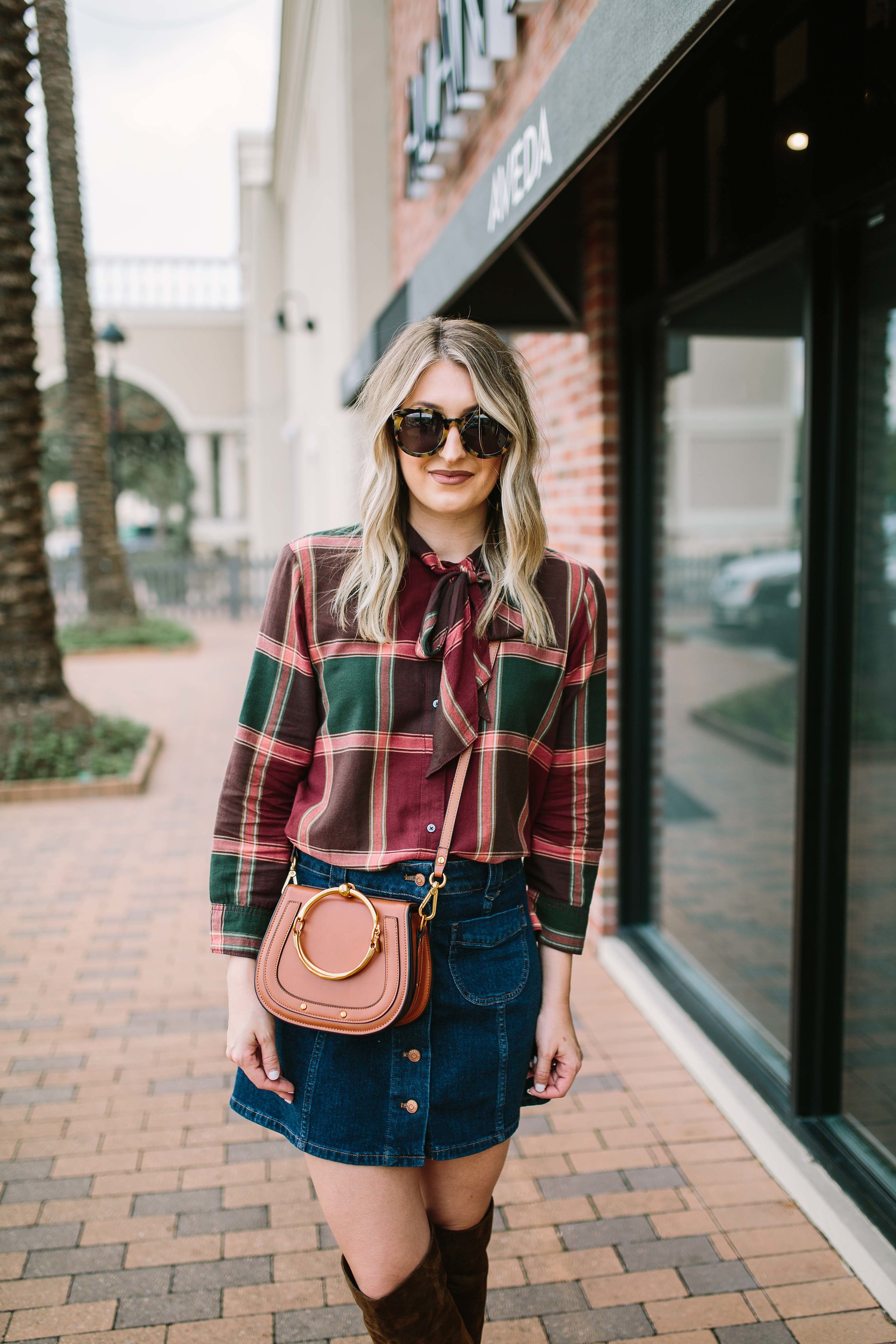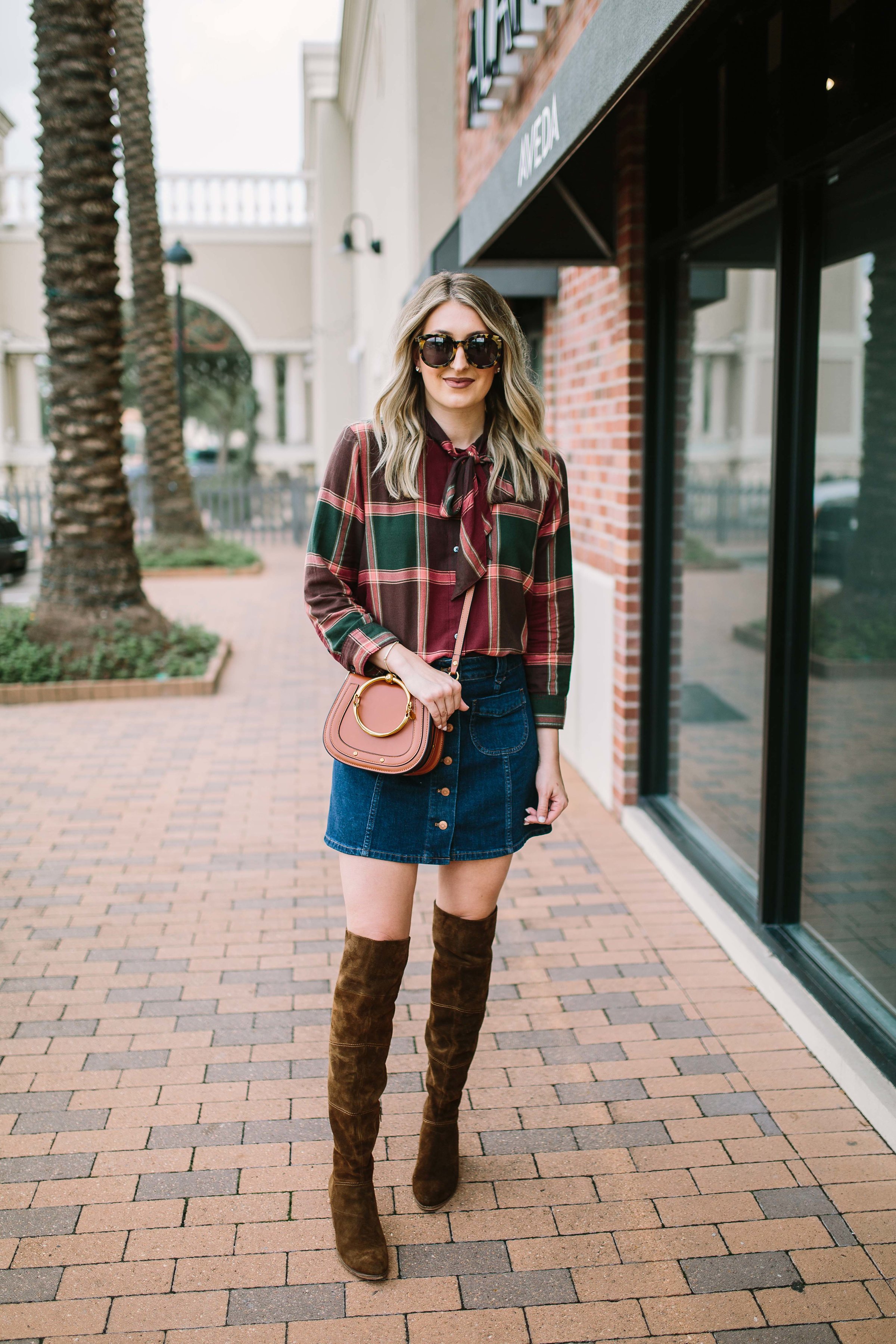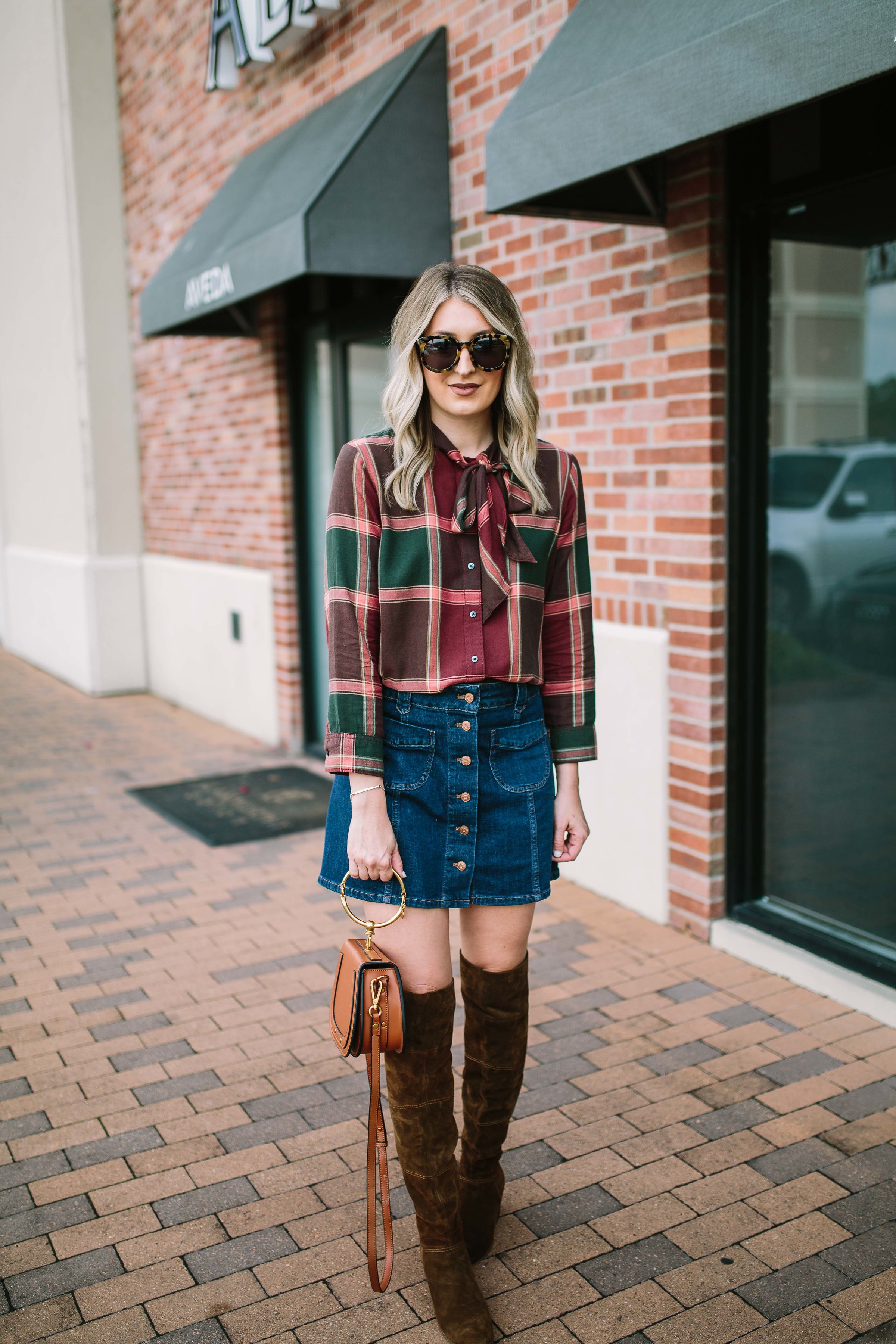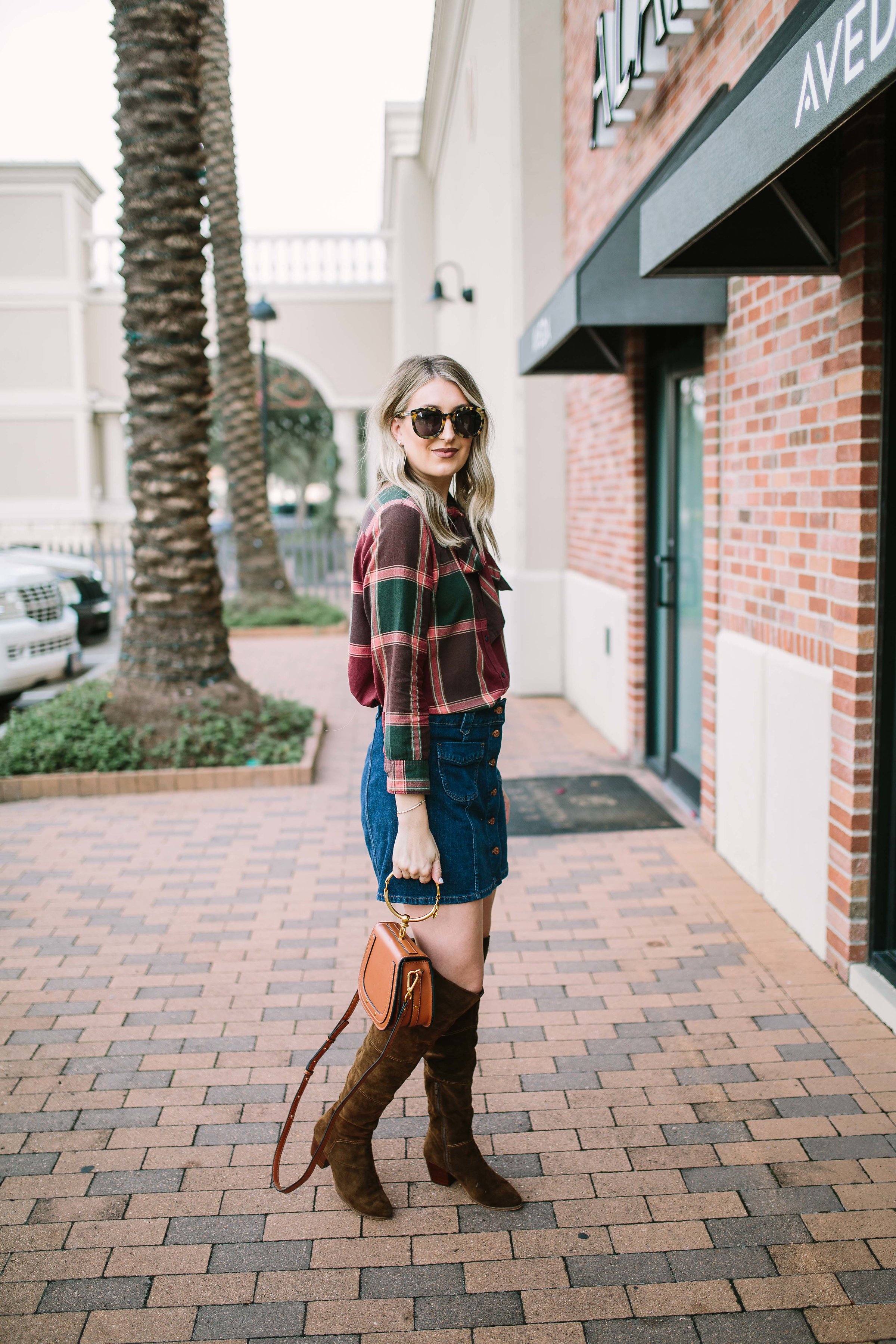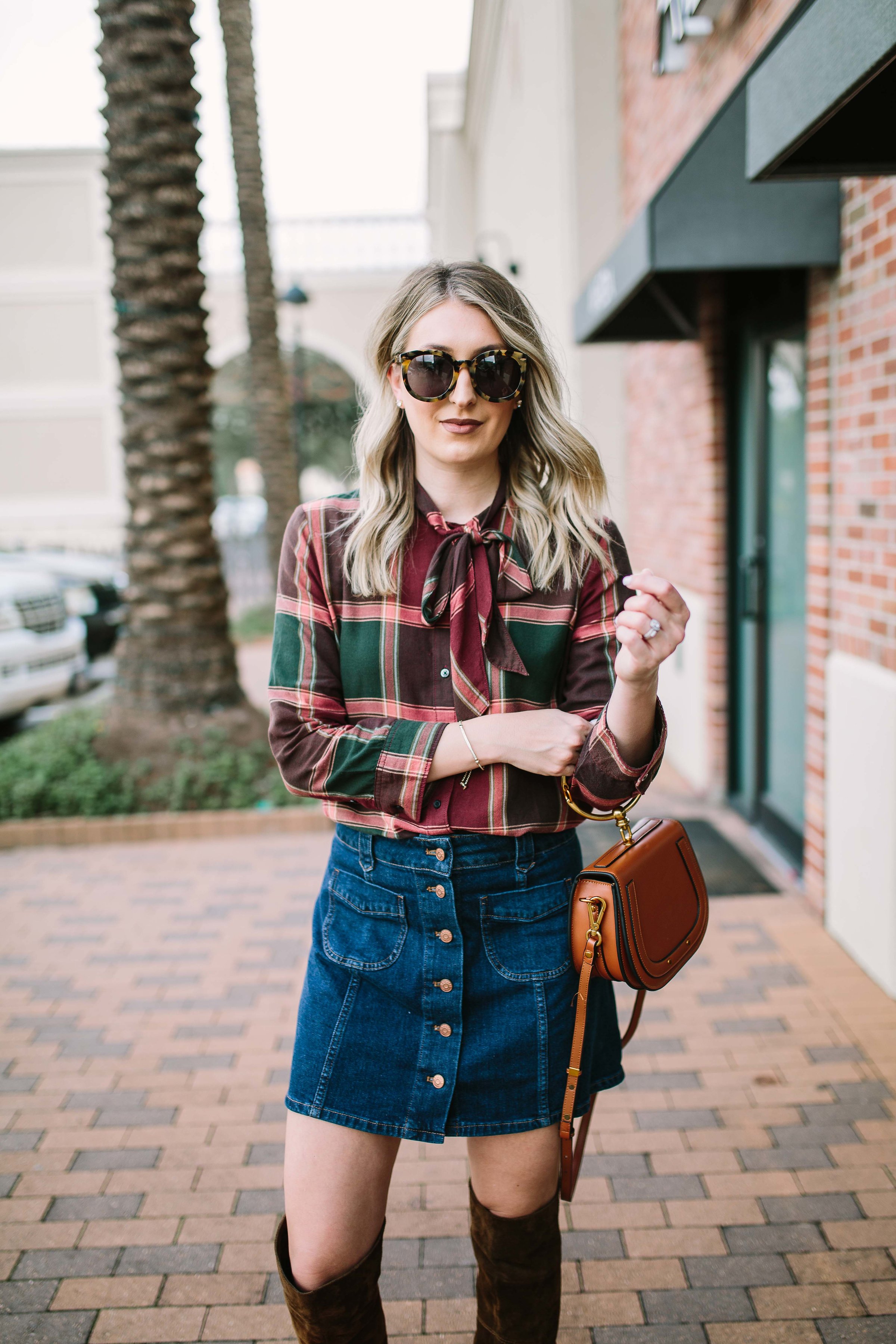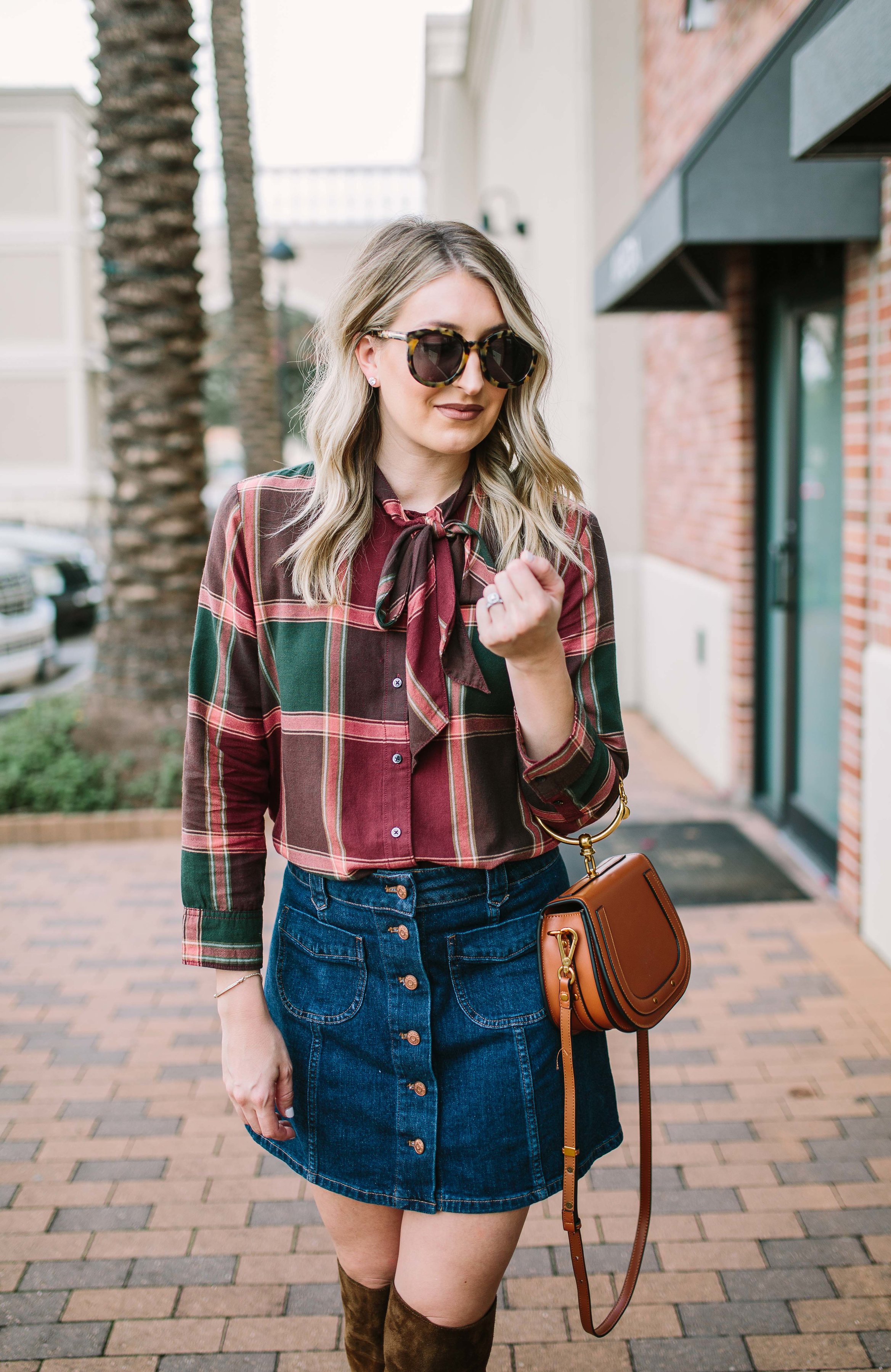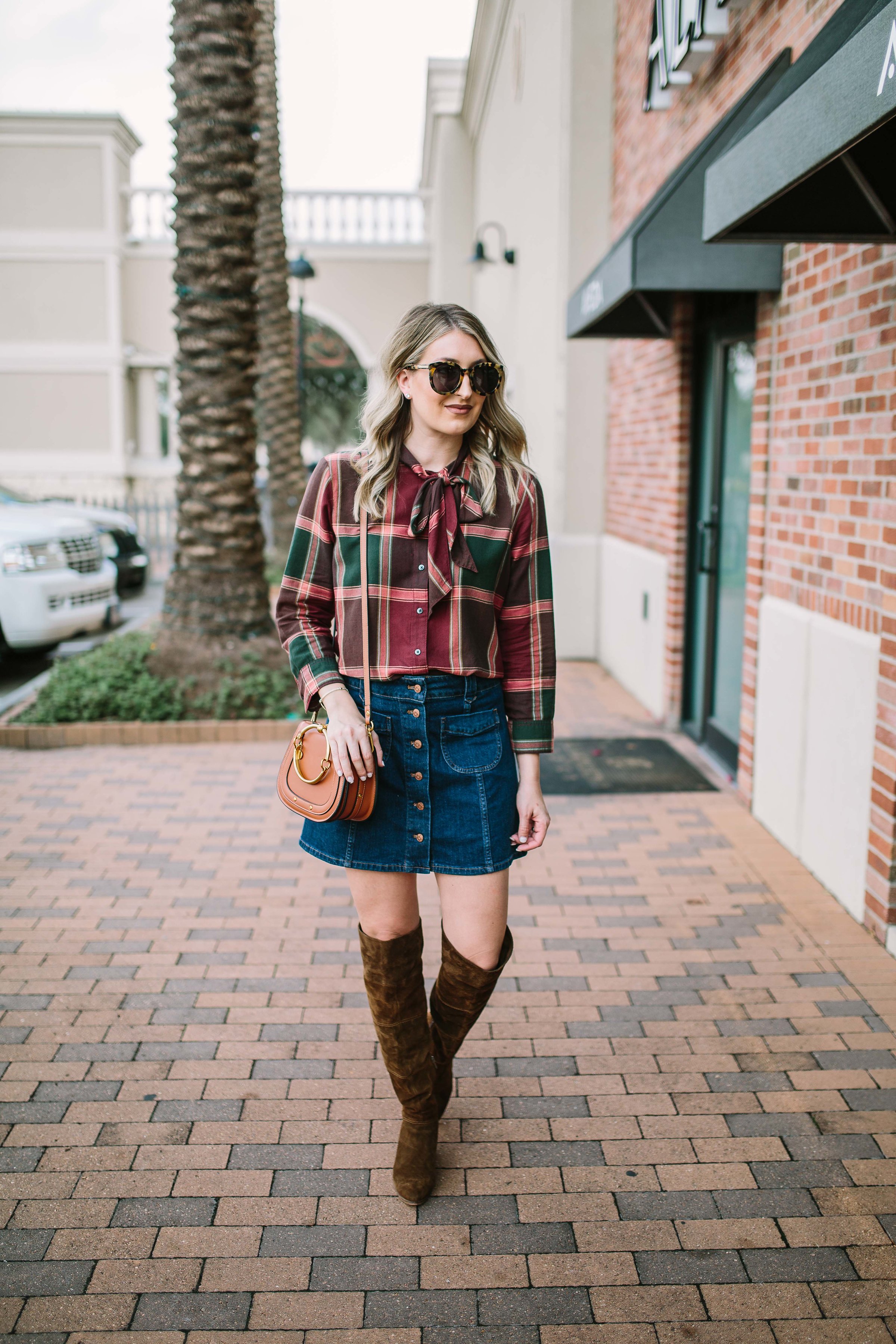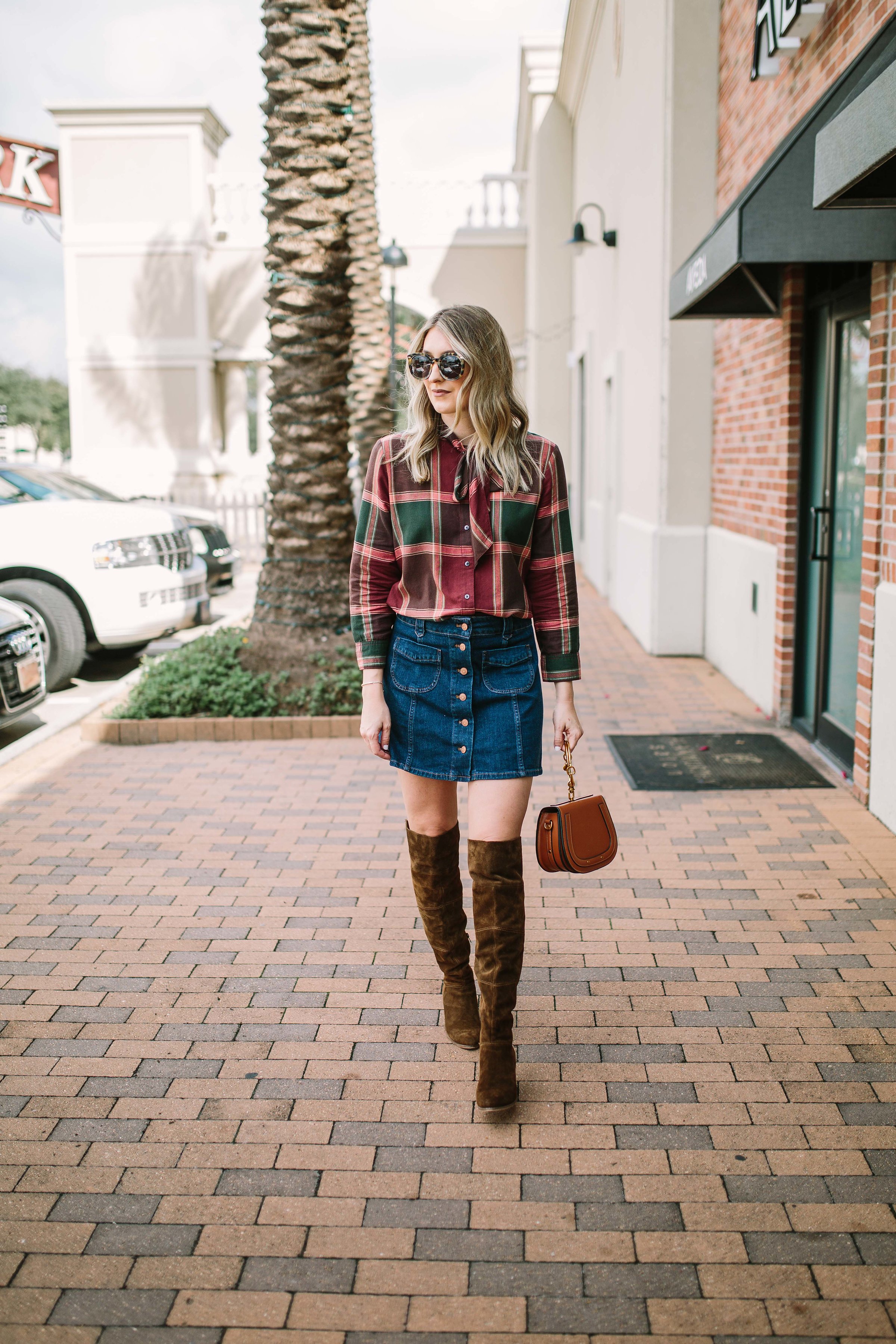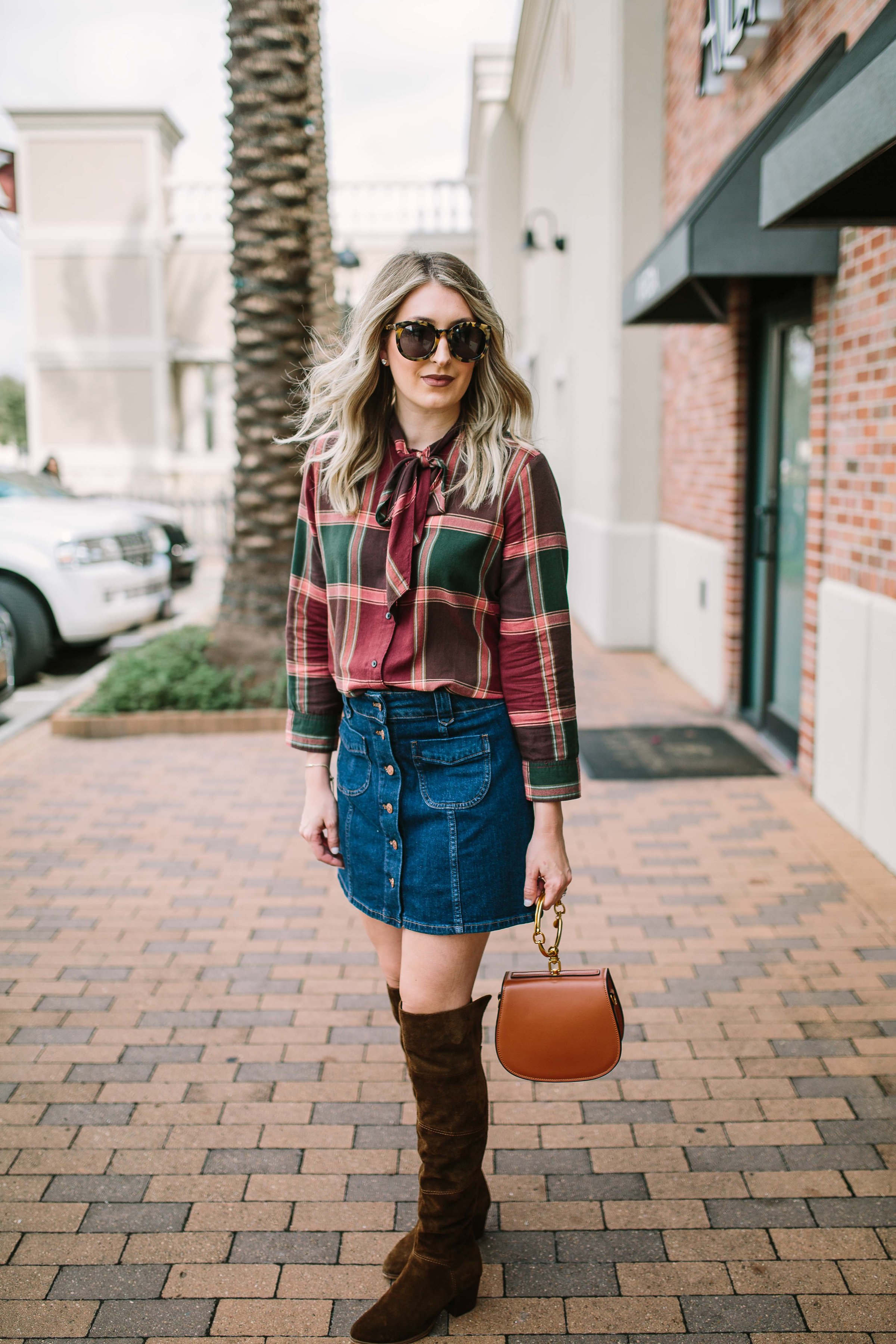 Top / Skirt (similar) / Boots / Bag / Sunnies / Bracelet / Earrings
Happy Friday Eve babes! This post was supposed to go up this morning, but, you know…life happens. So better late than never right?
I know I said this in my last post, but I can't believe Thanksgiving is next week! I've got so much to do before then! We are spending the holiday with Brad's family in Tampa, then heading over to Disney World for a few days with Brad's parents and his brothers' family (including our two nephews that are the same age as my kids) so it should be super fun!
As soon as I saw this plaid top I had to have it! The plaid, the tie, the colors, I love everything about it! I feel like it's the perfect fall top. I love it paired with a denim mini. The one I'm wearing here is actually almost sold out, but I just stumbled across this option that is almost identical. (Side note: Has anyone ever seen My Cousin Vinny? Every time I use the word "identical" I think of that courtroom scene where the lawyer says it haha! It's one of my family's favorite movies!)
I had to pair this look with these amazing over-the-knee boots from last year. To my surprise, they are back again this year. I get so many compliments on these boots and they are the prettiest shade of brown. I love a good tan or taupe pair, but this brown color is so rich and pretty for fall. Caution though, someone commented on my last LTK repost featuring this look and accused me of wearing "hooker boots". So if hooker boots aren't your thing, then maybe you don't want these. I kid y'all…well the comment actually did happen, but I think these are far from hooker boots. Whatever, the point is, I love them. And I think you would too!
Alright well my hubby just turned on Scandal so I'm out! Have a happy Friday and a good weekend y'all!
xo, Loren
Photos by Julia Arceri Photography