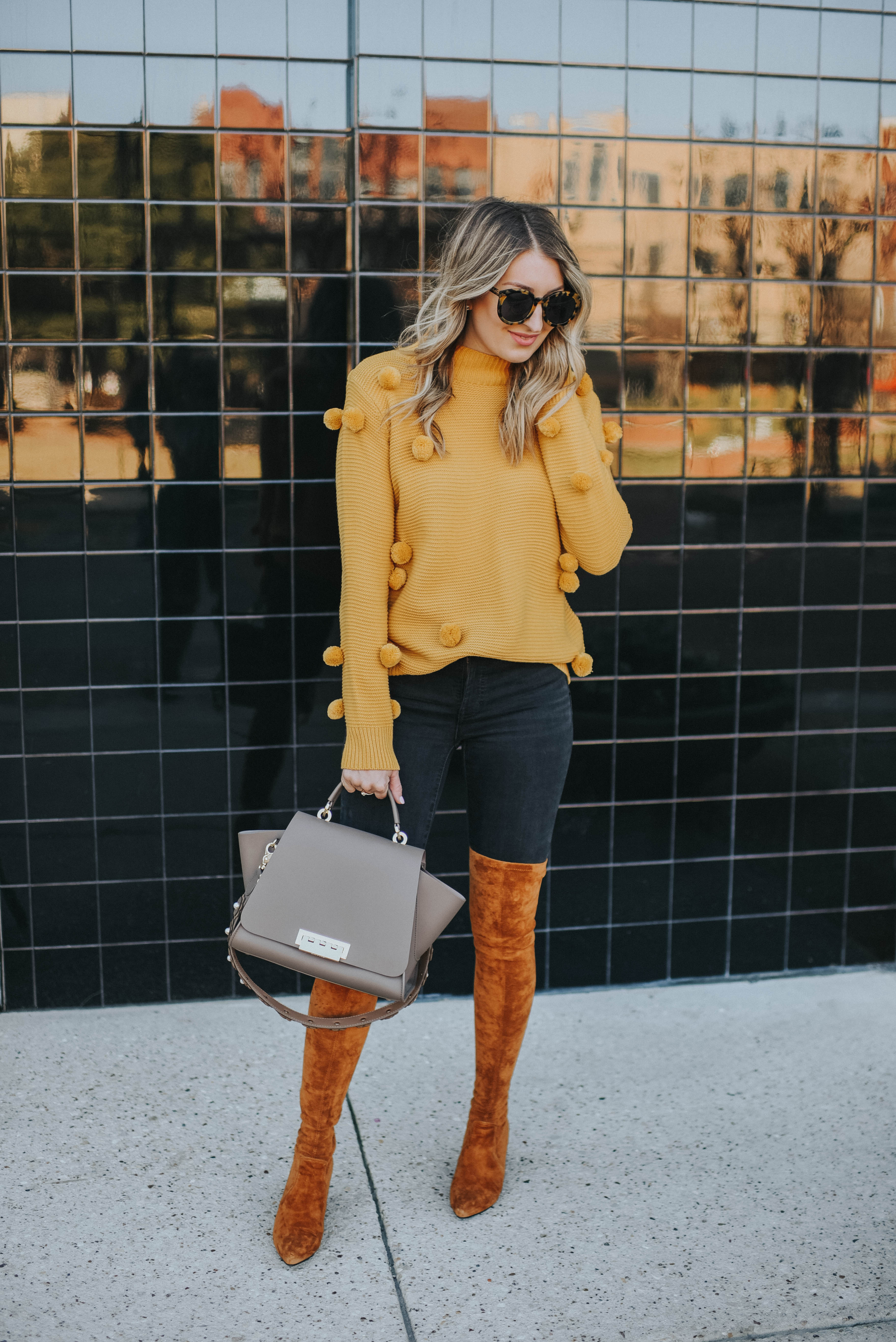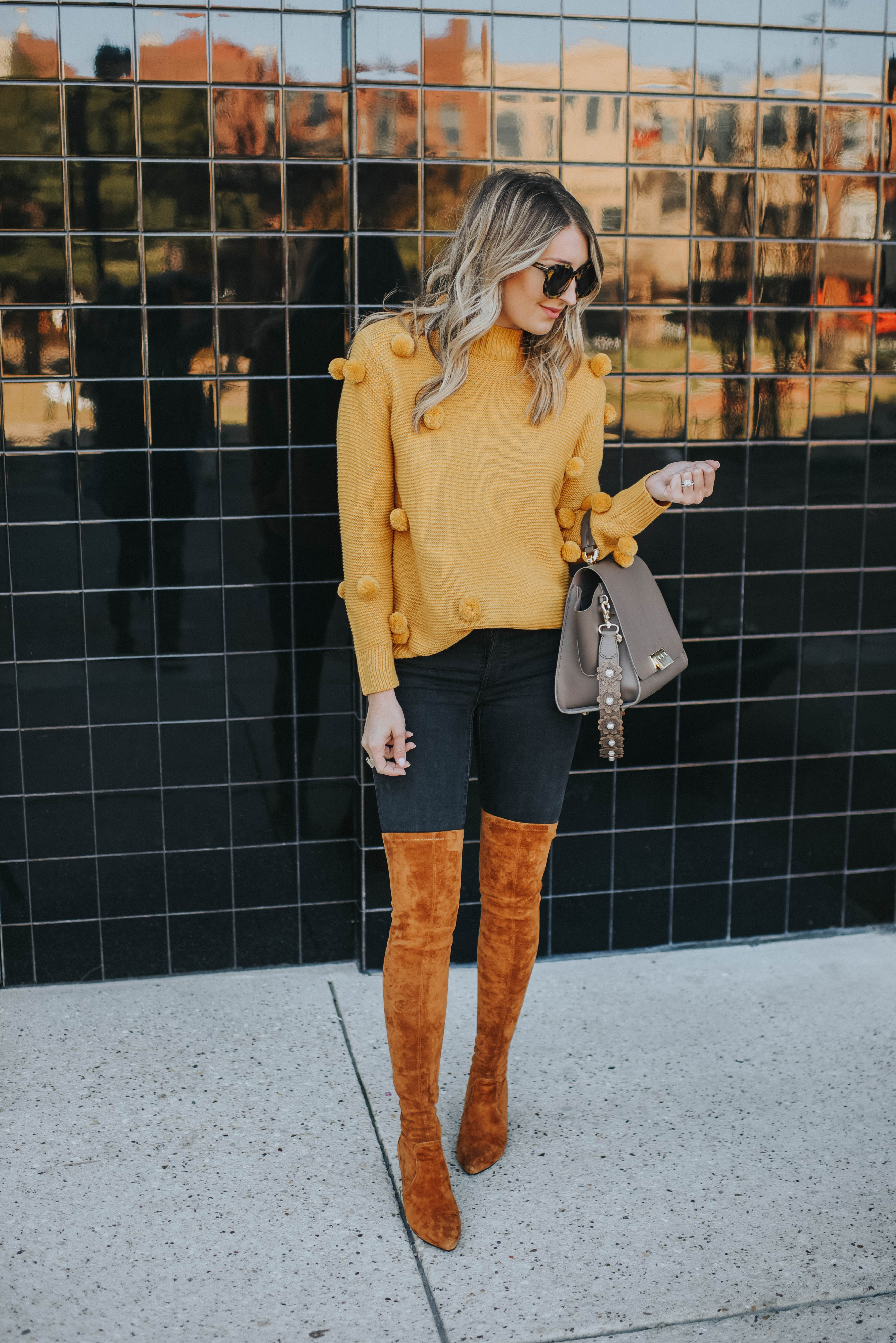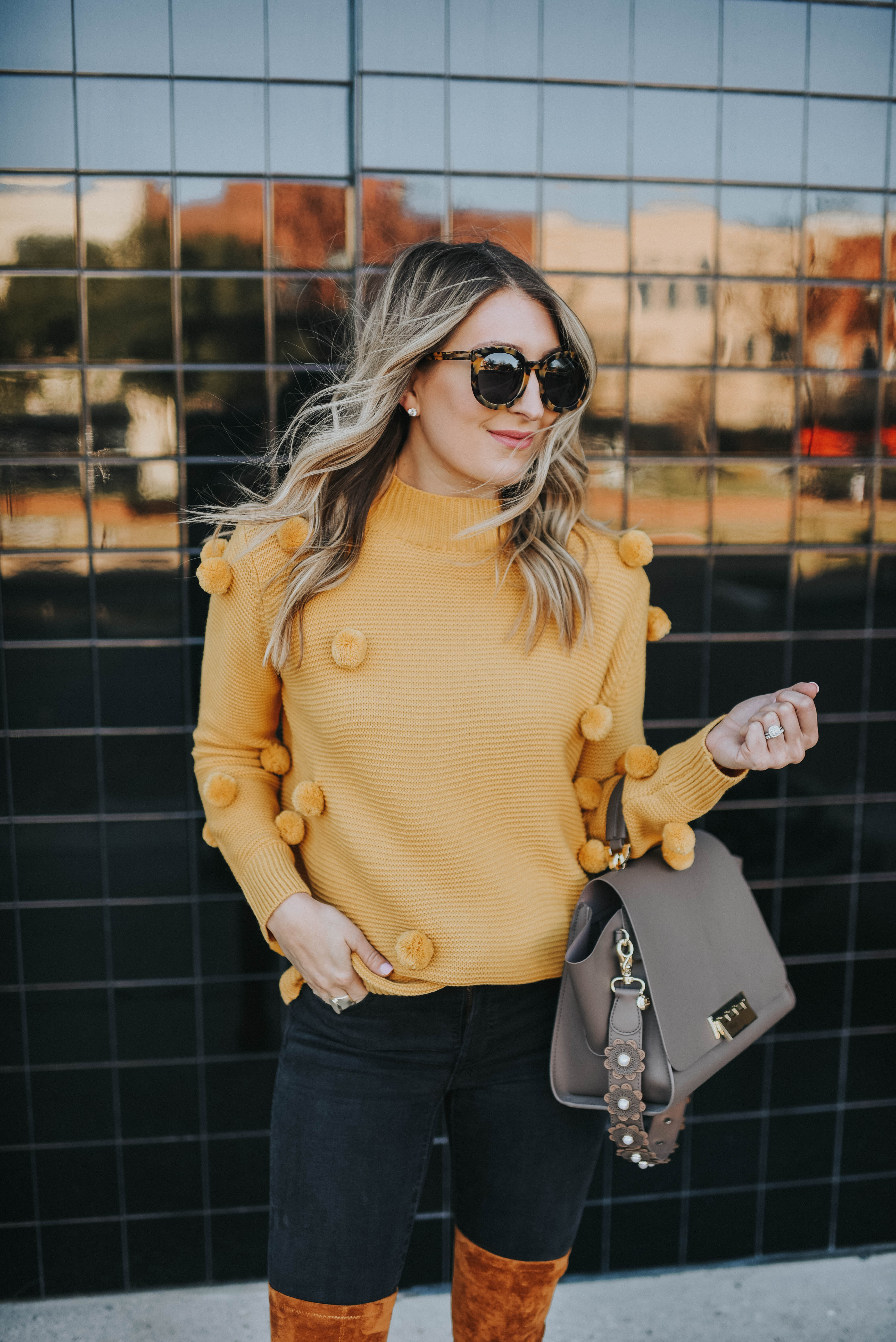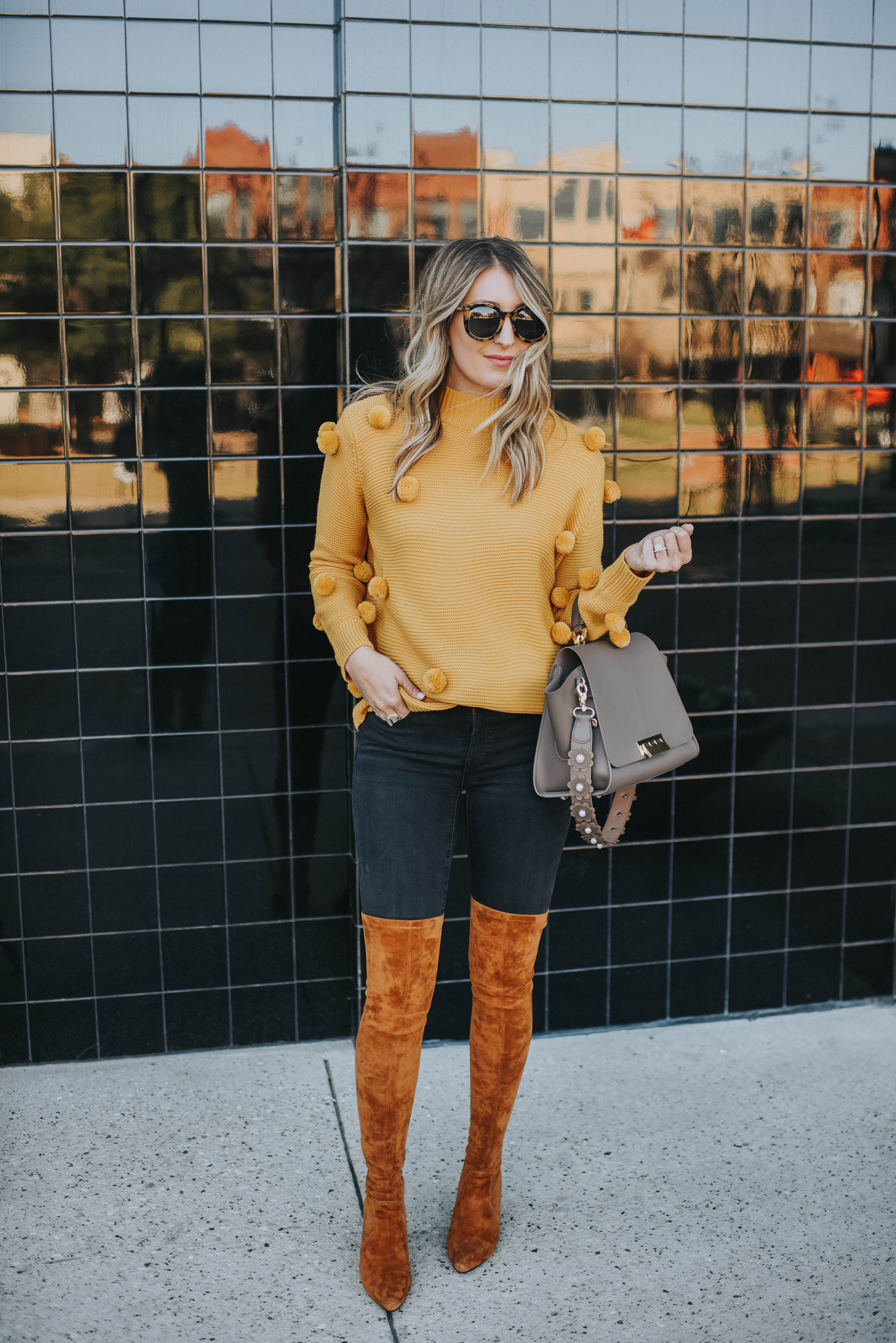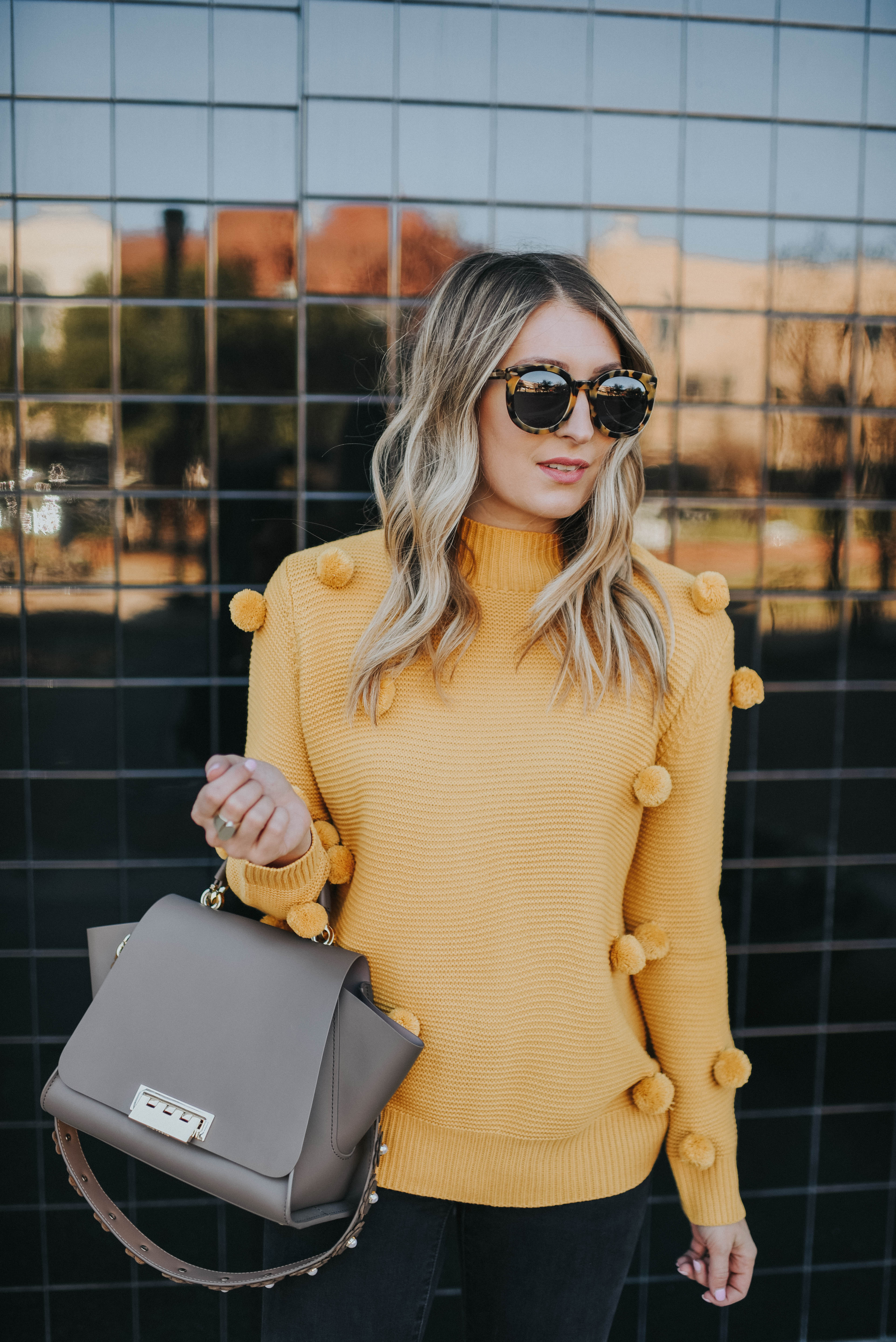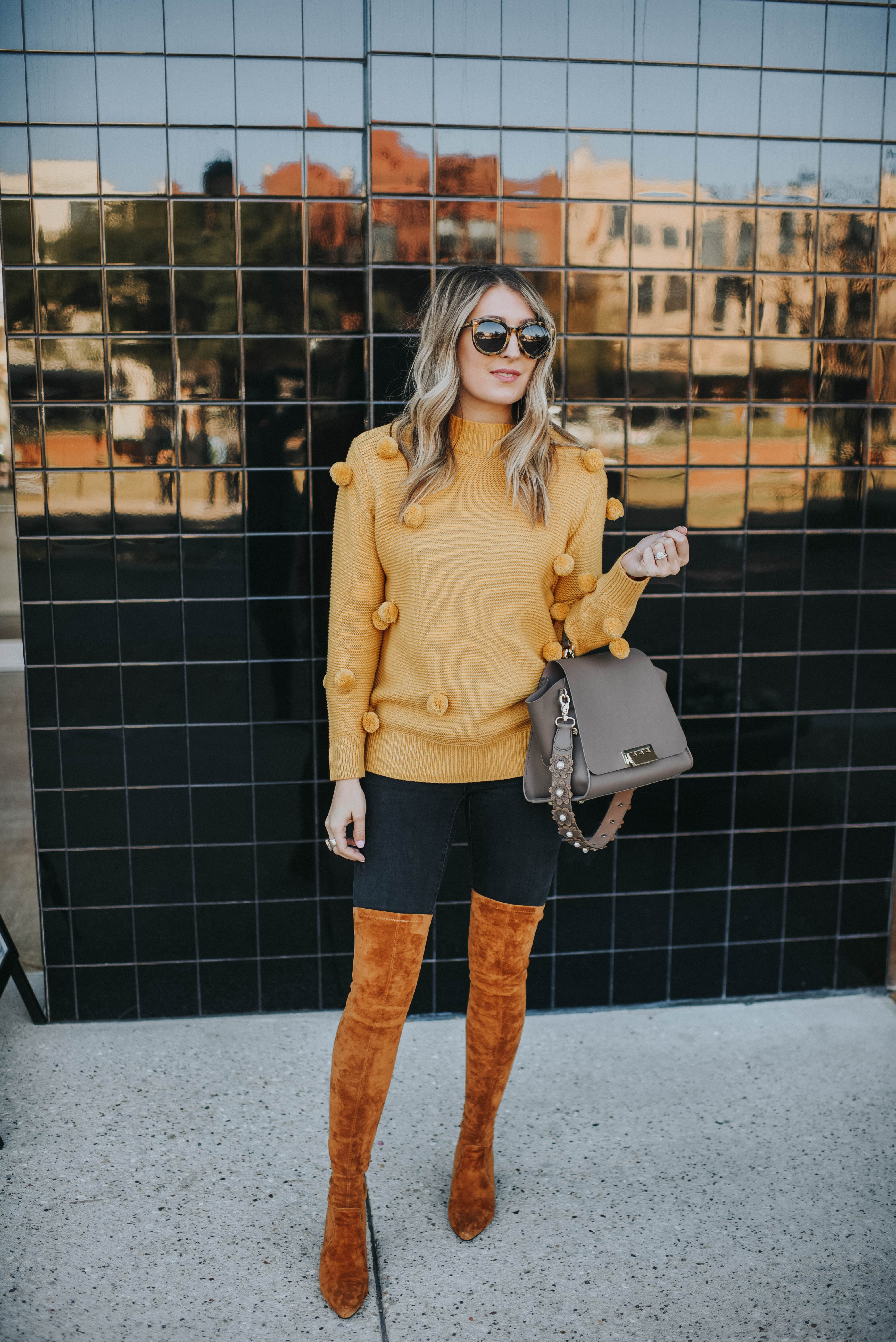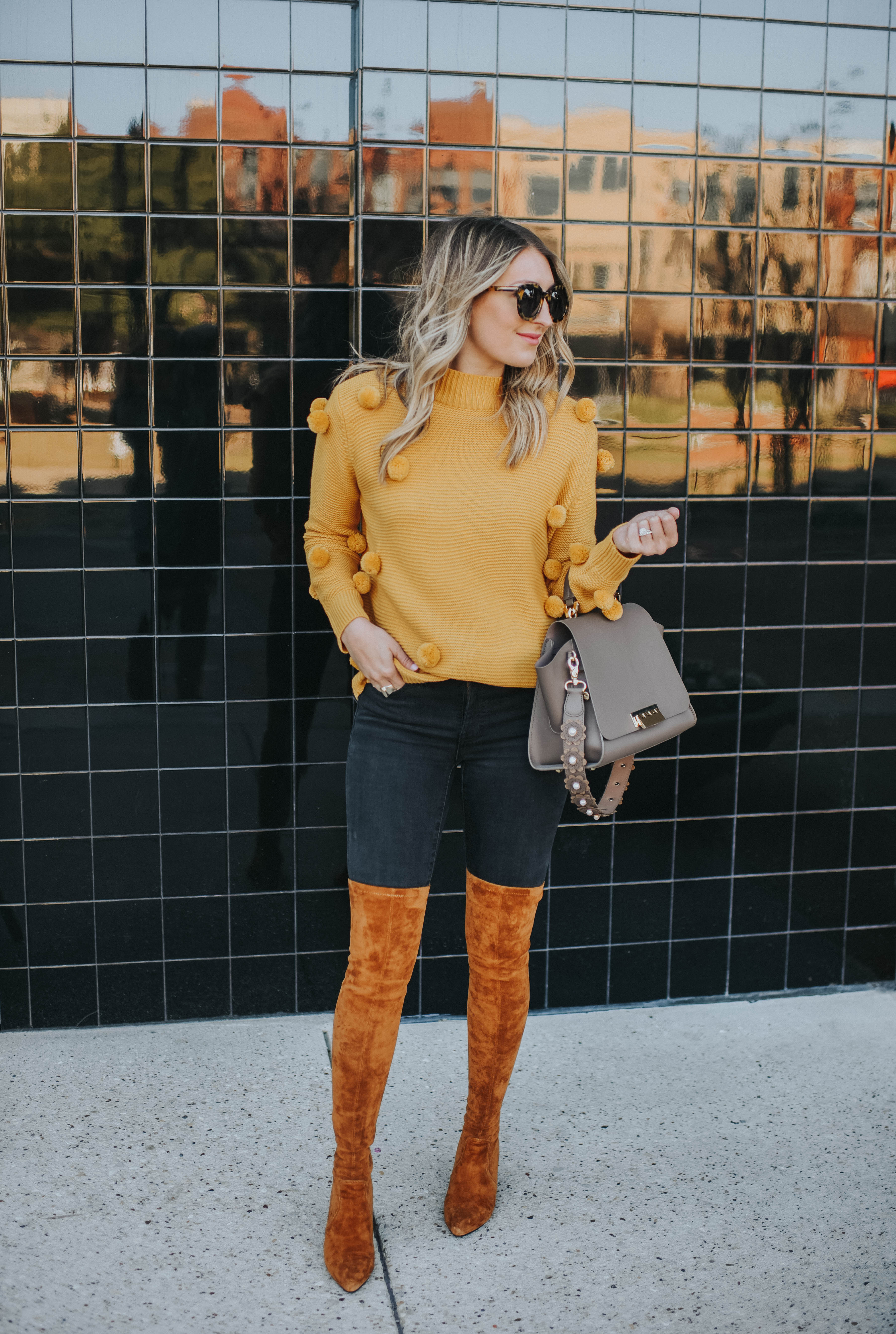 sweater / jeans (also here / boots / similar bag / sunnies / earrings / ring
Happy Super Bowl Sunday babes! Not going to lie, I actually don't even know who is playing today haha. You guys doing anything fun? We are just going over to my grandparents house to watch the game. I'm mostly looking forward to eating because we have been on this vegan meal plan that we started this past week. Honestly, everything has been pretty good for the most part, but I make a mean buffalo chicken dip that I cannot wait to stuff my face with! Anyway, sorry for the MAJOR delay on this post going live. I planned to get it up on Friday then we were hardly ever home, so I didn't have a chance!
I mean, how fun is this pom pom sweater?! Honestly, this is one of those looks that people either love or hate. My husband and best friend are not fans, but Instagram seems to love it, and I think it's so much fun! This little cutie is from Rachel Parcell's Everyday Collection. It also comes in black and is under $50. I'm wearing a medium for reference. I couldn't resist this yellow color though, because it's been so popular lately and is good for transitioning into spring. I'm thinking I may pair it with some white jeans and brown booties next!
Since it's still technically winter, and according to the groundhog it will be for a while, I paired it with my favorite distressed black skinnies. Y'all listen, you guys are always asking me where my jeans are from. Most of my favorite pairs are from Madewell. I wear jeans a LOT, so I have a ton of different pairs. I loooove the way Madewell's jeans fit. The pockets don't add any extra bulk around your hips which is major. They aren't under $100, but they aren't insanely expensive either. Most pairs are around the $130 mark. The 9″ rise is my favorite, and I'm 5'8″ for reference. Definitely give them a try if you're looking for new jeans! (No, this is not sponsored, I just am really passionate about jeans haha.)
Well I'm off to get a bunch of stuff done before tonight's festivities! Have fun tonight babes!
xo, Loren
Photos by: Megan Owen Photography