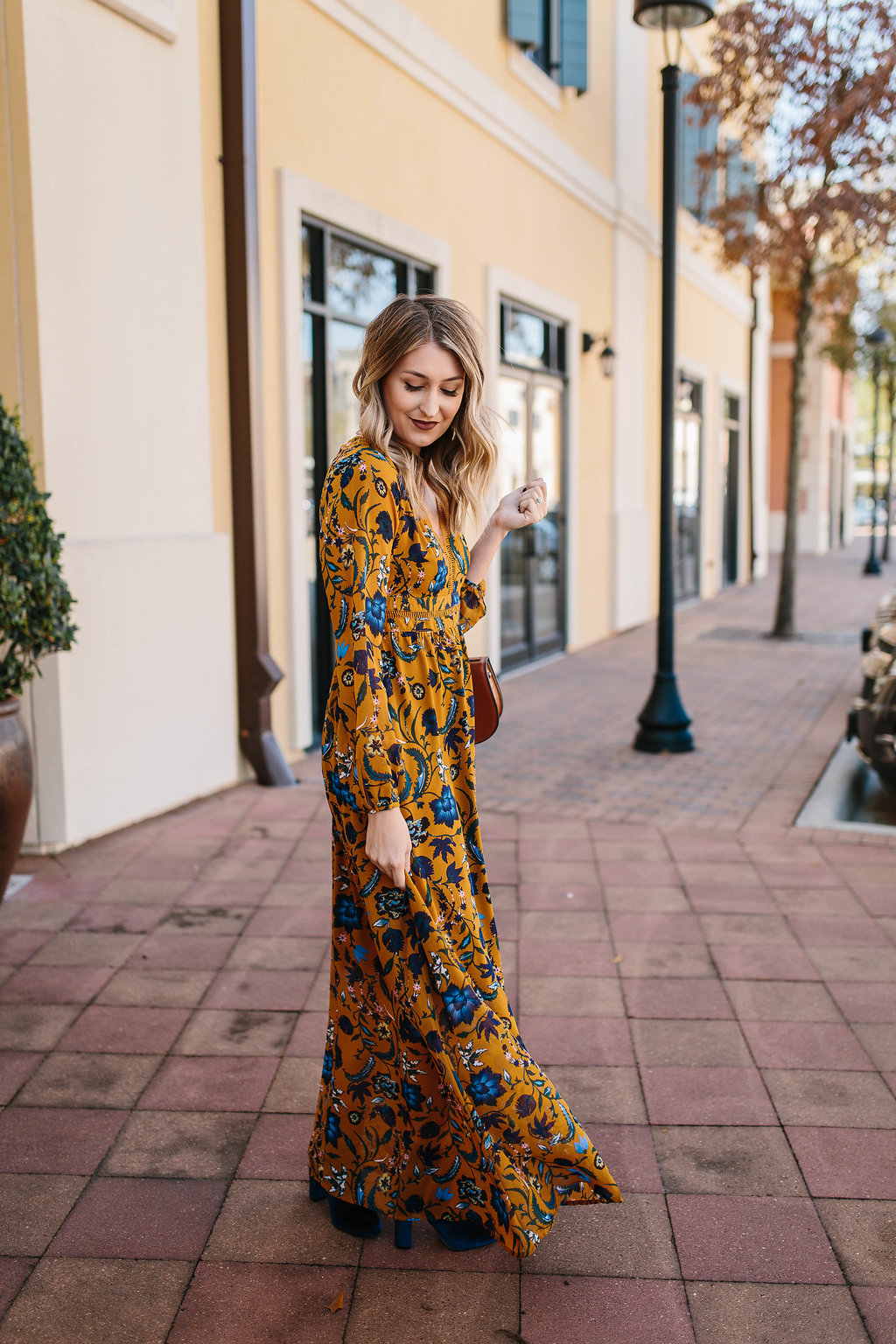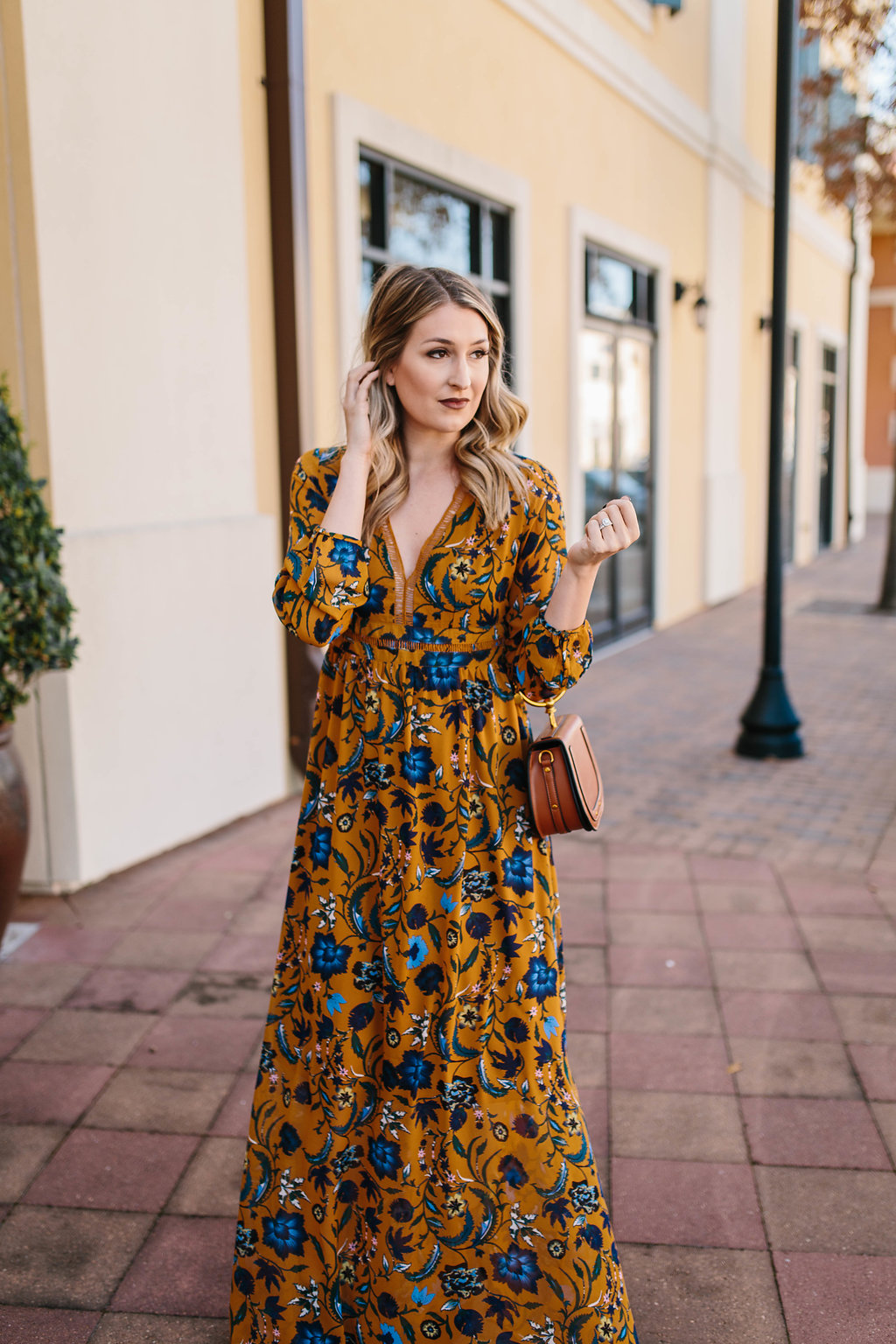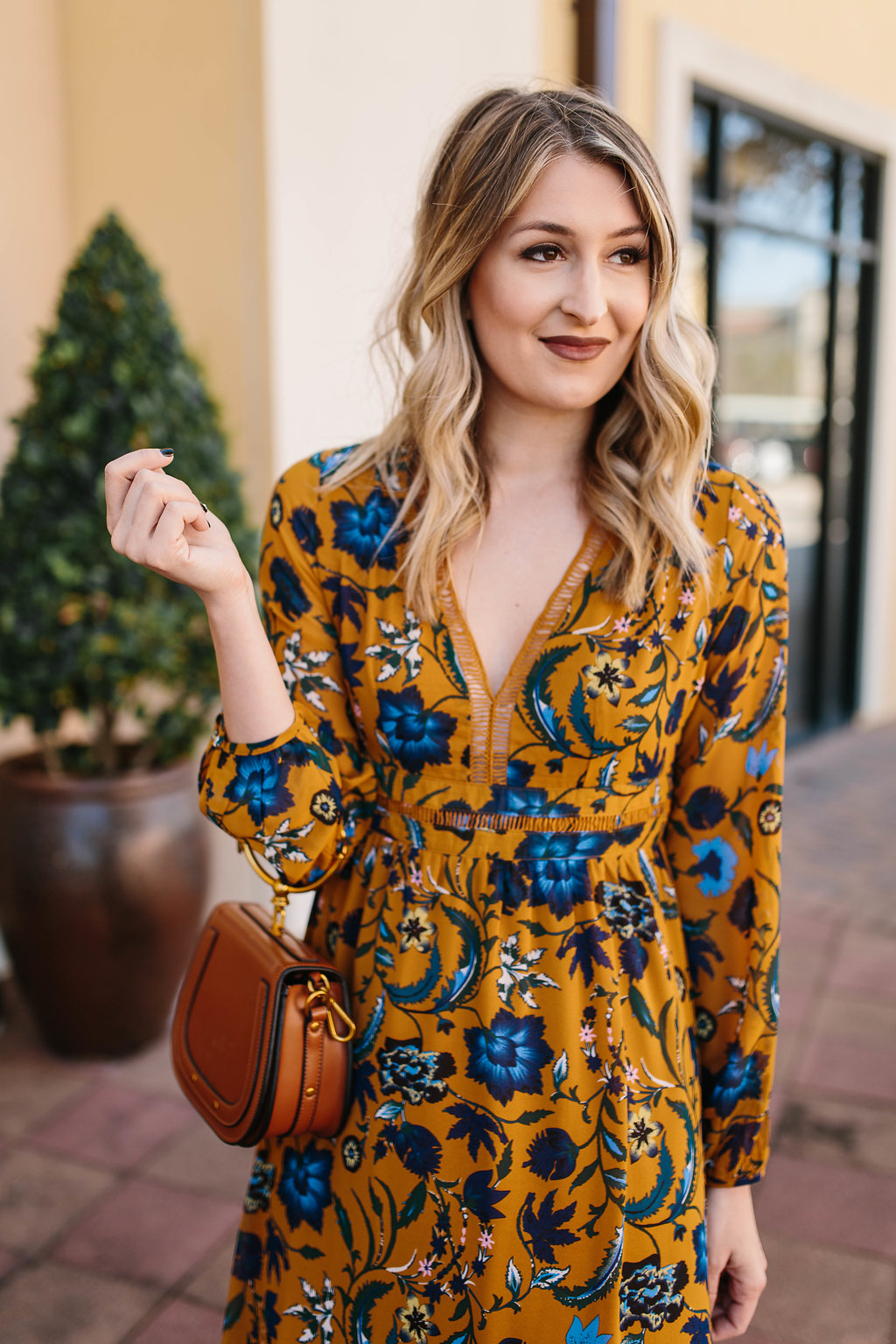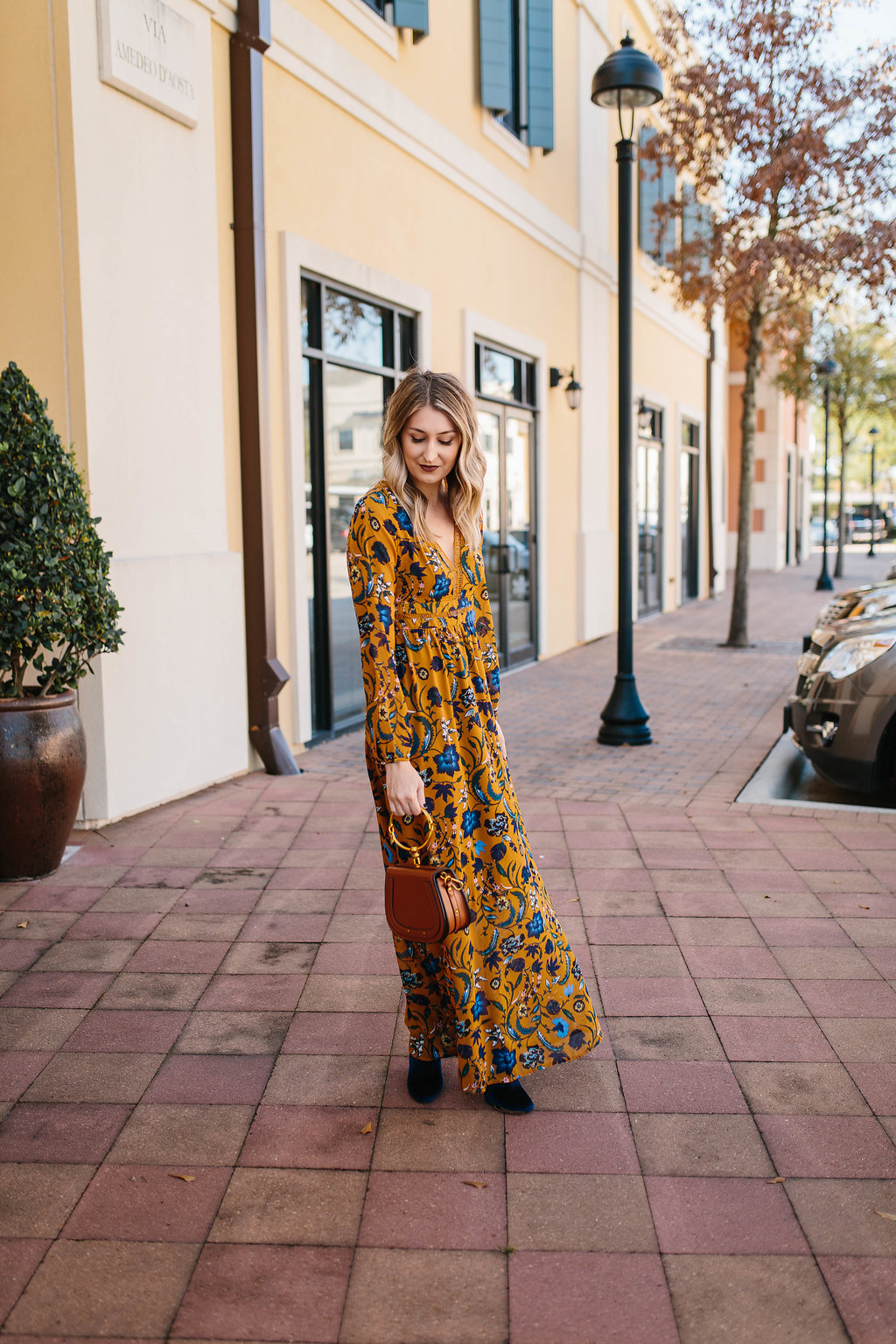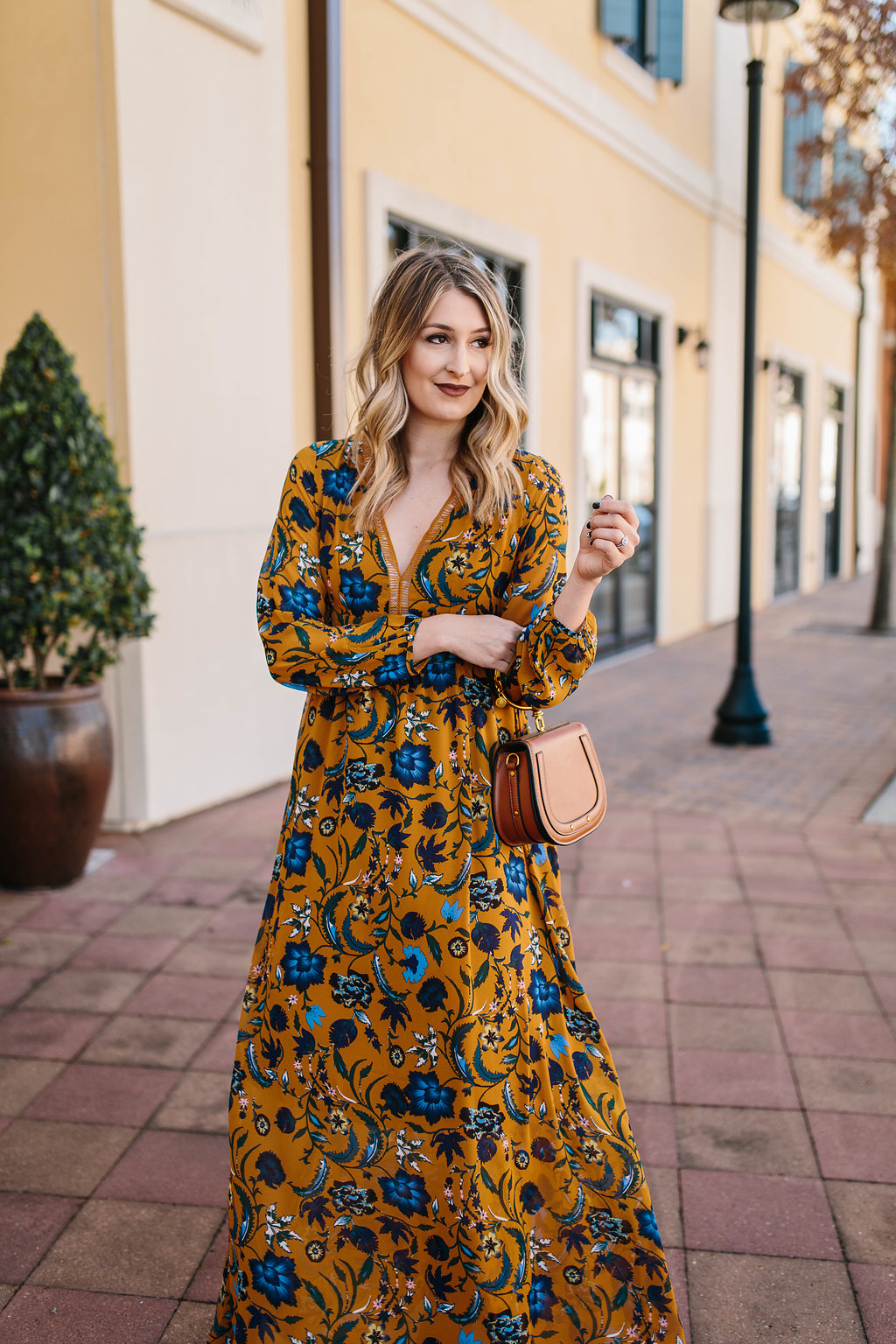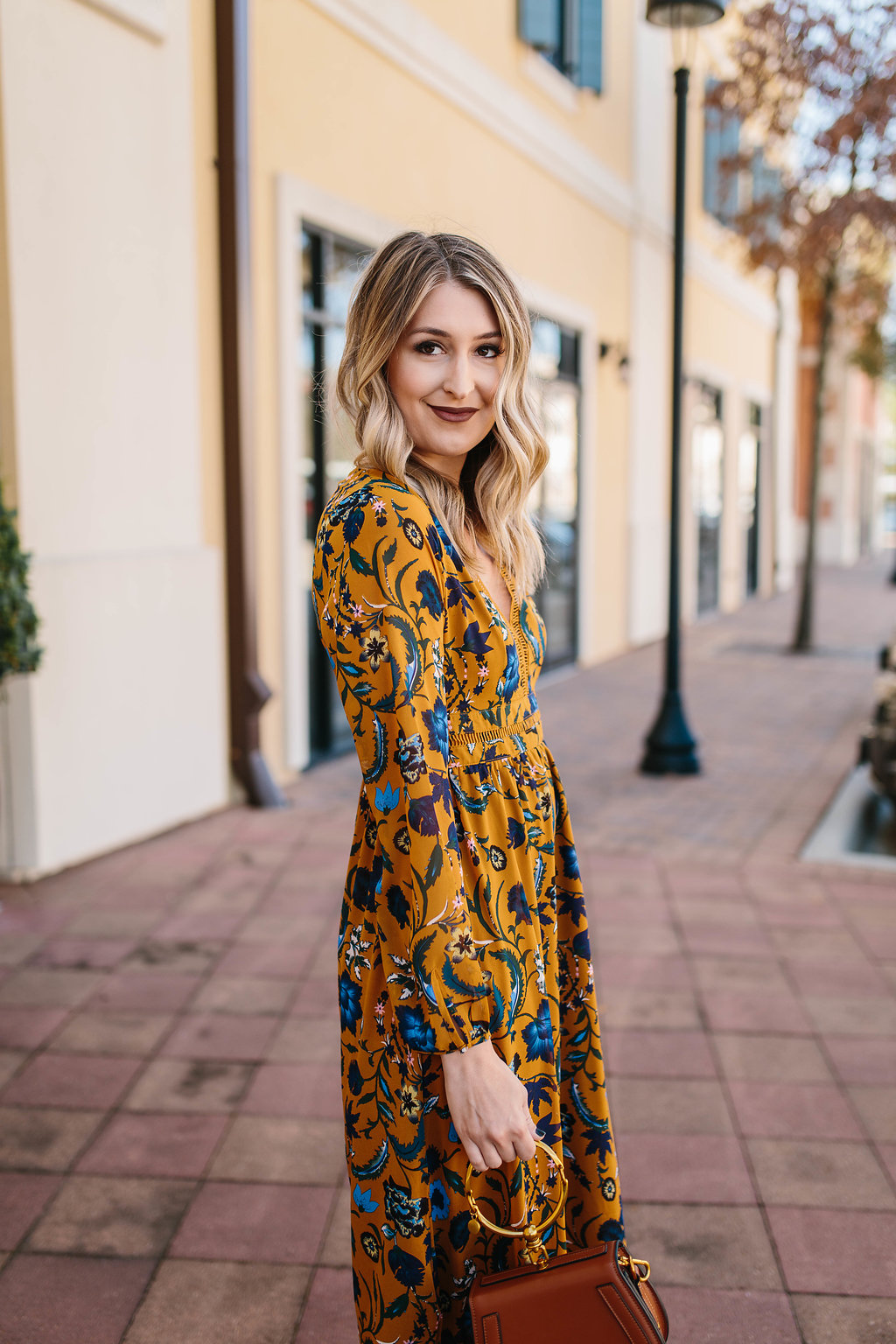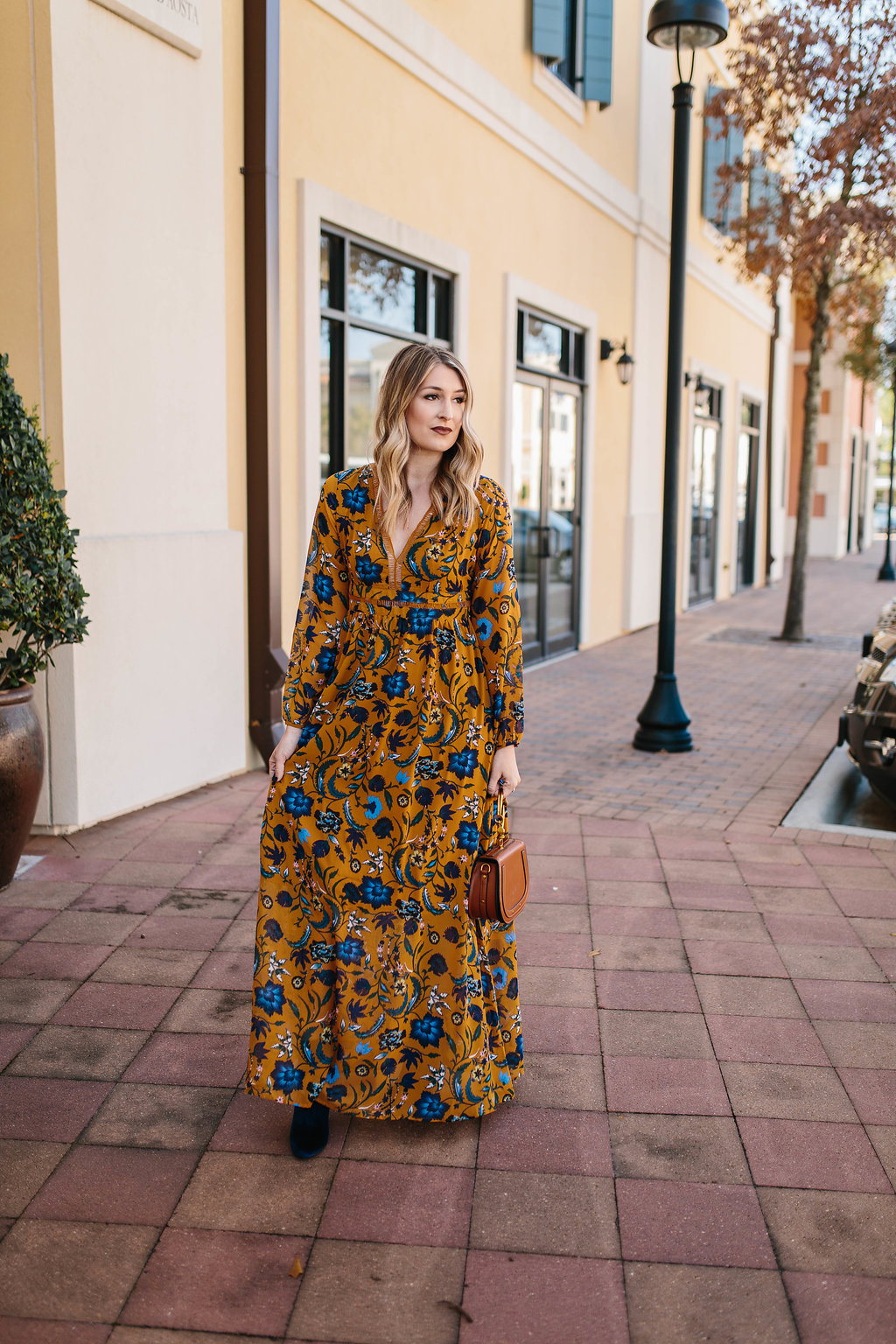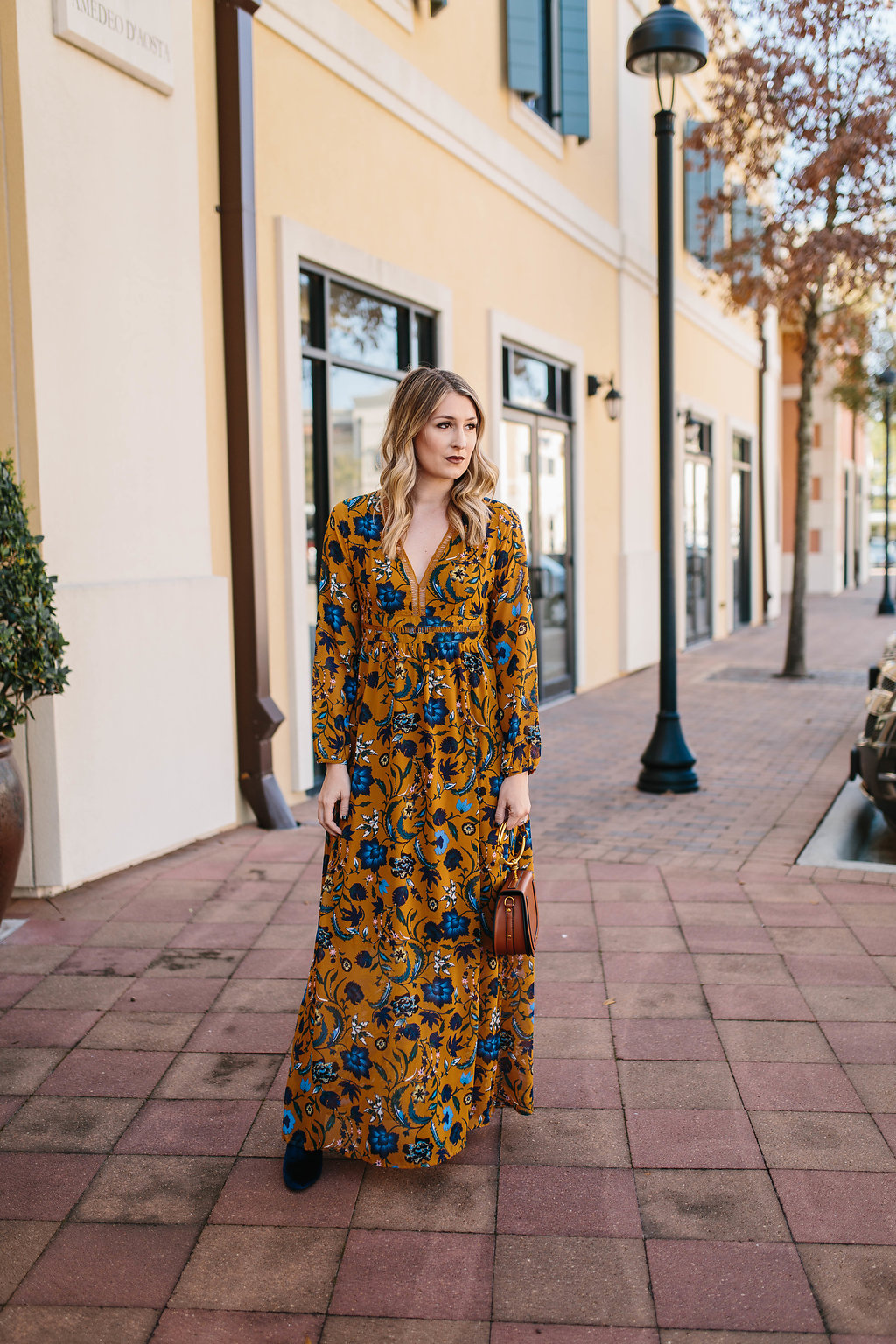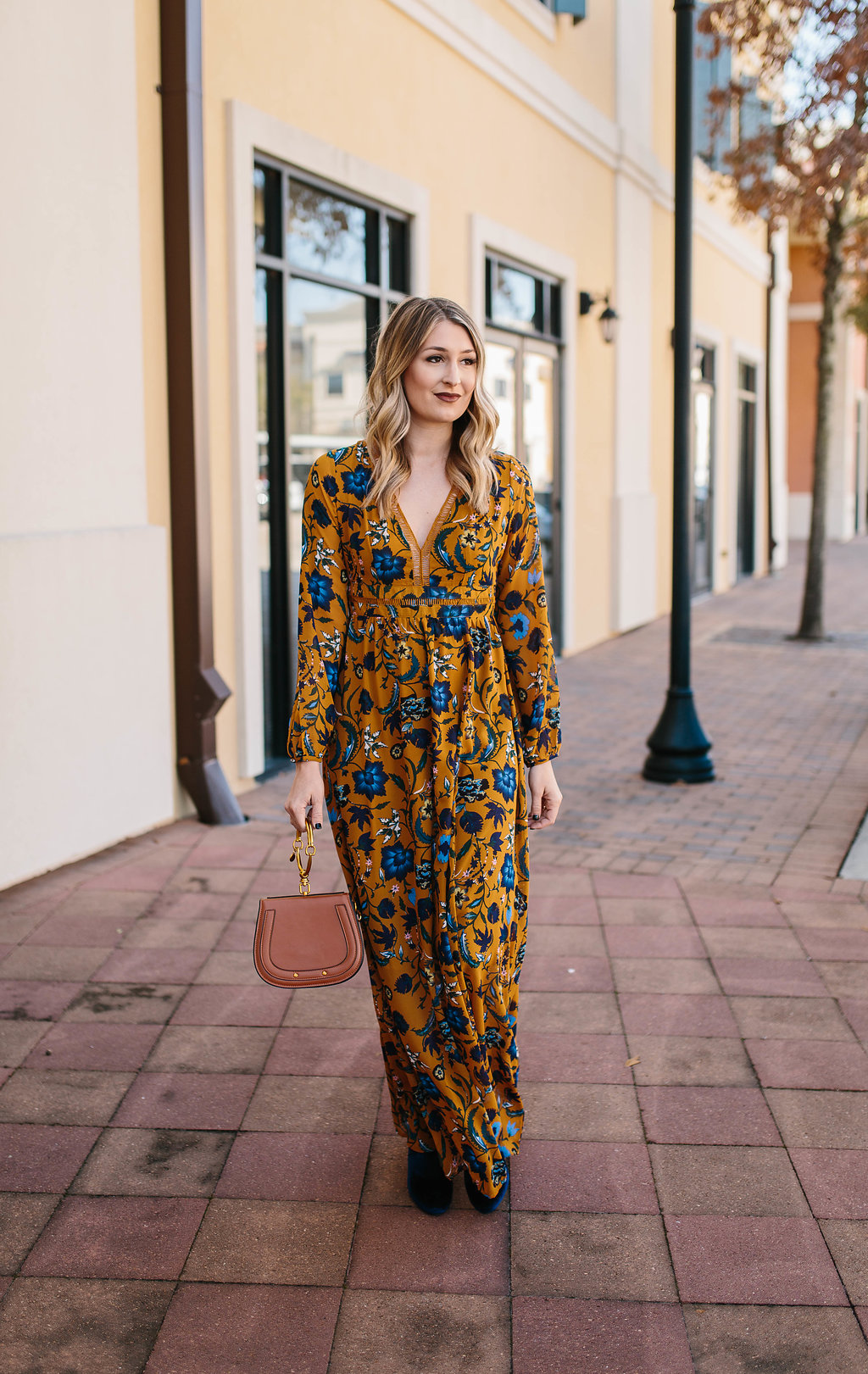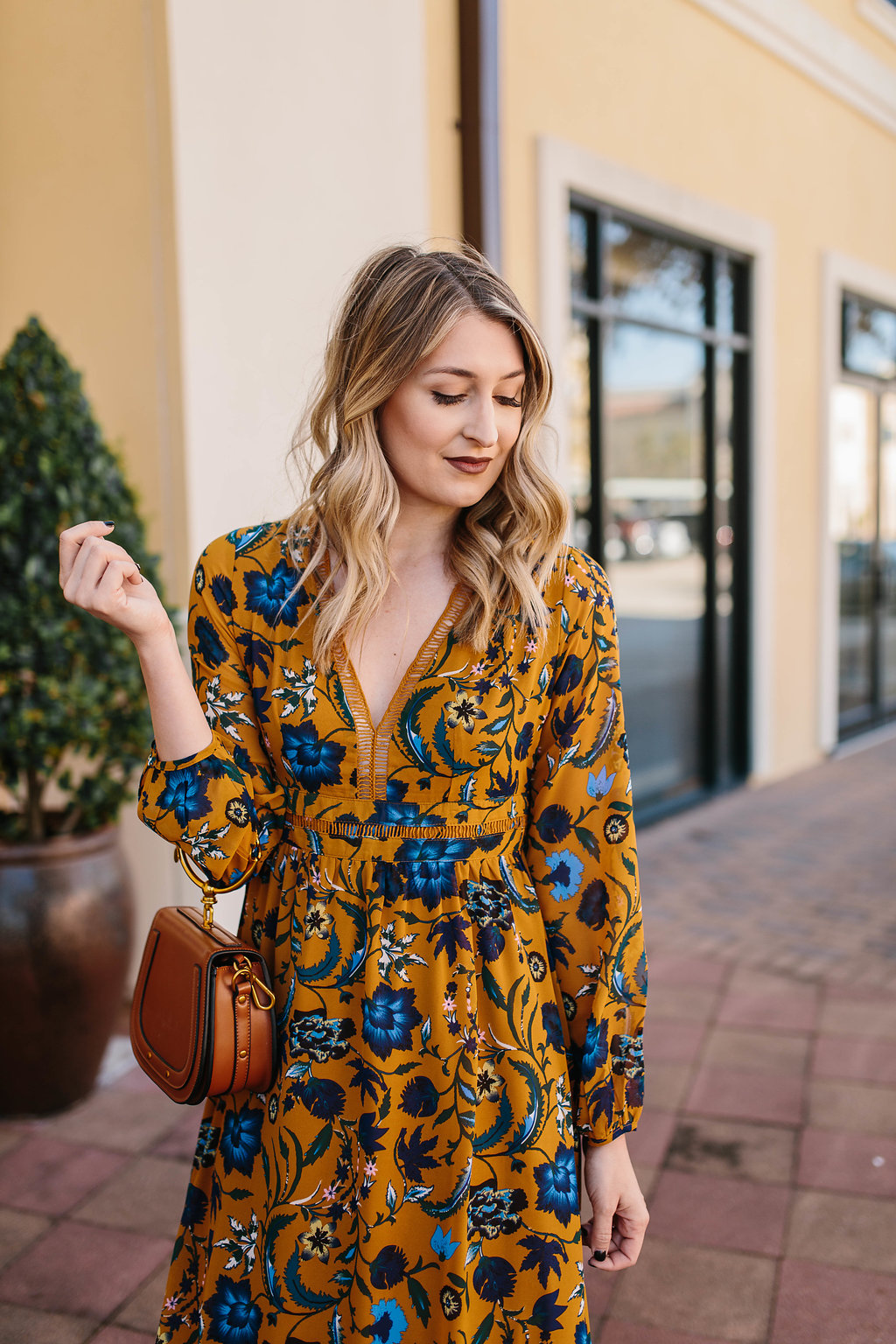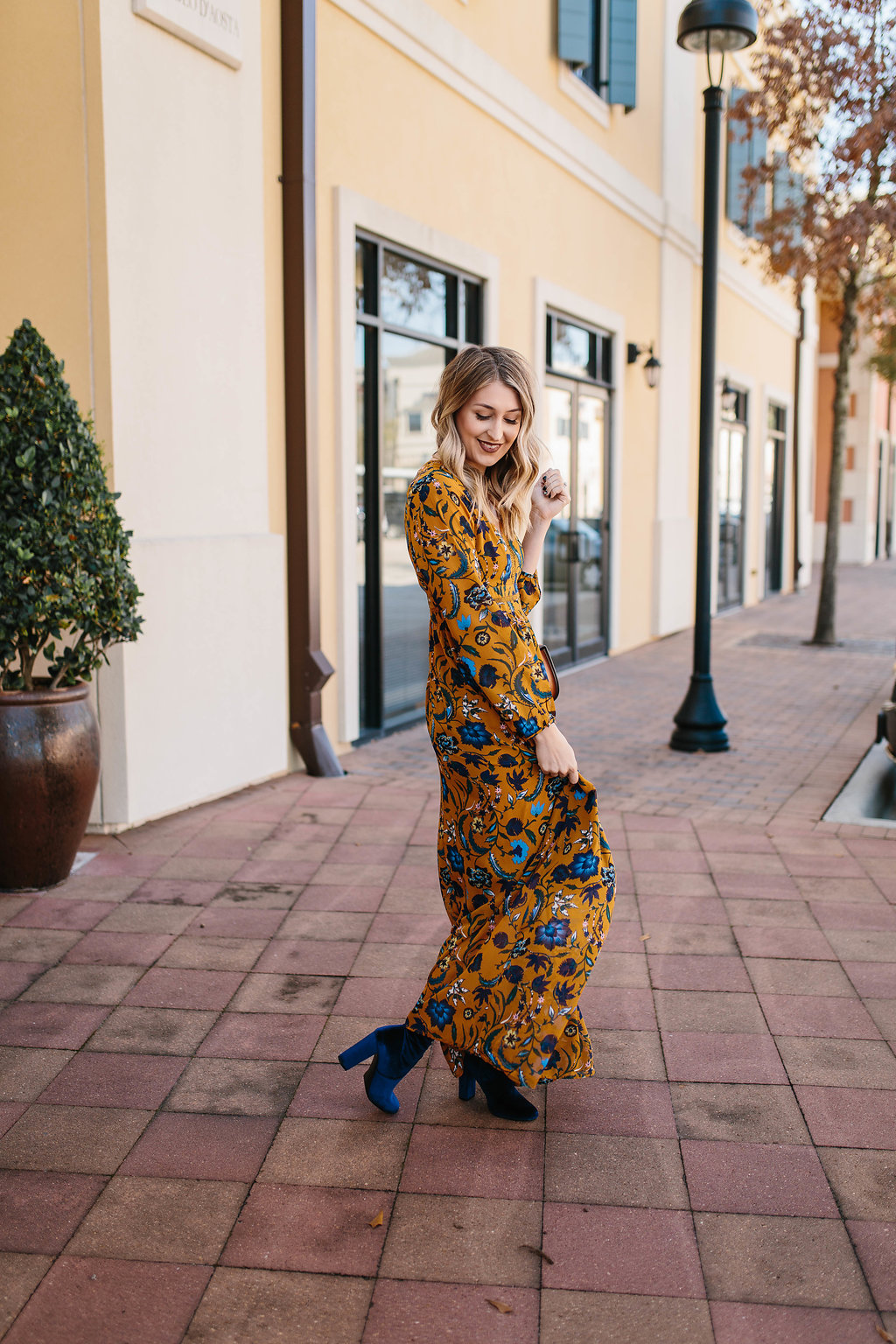 Happy Friday babes!! Can y'all believe this is the last weekend before Christmas?! I woke up this morning with the realization that Christmas is just a few days away (like we can even see the weather prediction fro Christmas Eve haha) and got so excited! I always loved Christmas as a kid, but now that I have two of my own it's almost even more fun! Mine are just now at the age where they get excited about gifts and Santa, and I literally can't wait to see their faces on Christmas morning!
This weekend though, we some other fun plans! My 30th birthday is tomorrow, so I'm sure we will go to dinner and all that. Then Sunday, my entire side of my dad's family is going to see a Christmas play downtown, then to dinner after. A couple of years ago my grandmother started doing this instead of buying us all Christmas gifts, and I love it!
Okay, let's talk about this gorgeous maxi dress! This stunner is from Maisa's House of Fashion, an adorable little online boutique I've been collabing with lately. And y'all, her stuff is CUTE. I have loved every piece of gotten from here and gotten so many compliments on them. And this dress is no exception. I love the colors in this dress so much! The gold is one of my favorite colors from this fall, and the blue accents are just basically everything.
It's kind of hard to tell, but I paired it with my navy velvet booties because I pretty much couldn't resist! My bag has been another favorite lately, and it's a great dupe of the Chloe version.
Be sure to check out Maisa's House of Fashion to see what other adorable pieces you can find. She's always getting new things in!
xo, Loren
Photos by Julia Arceri Photography