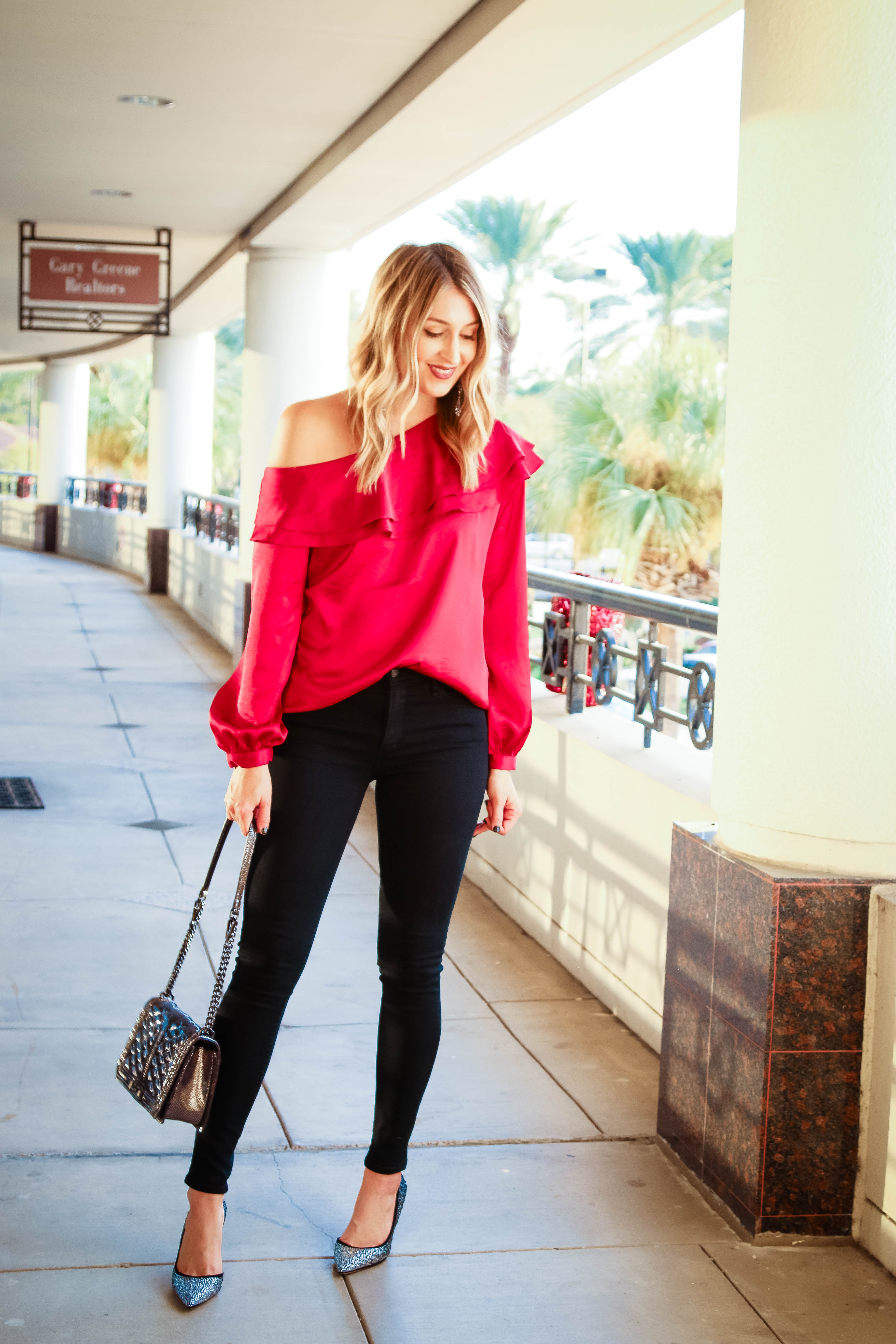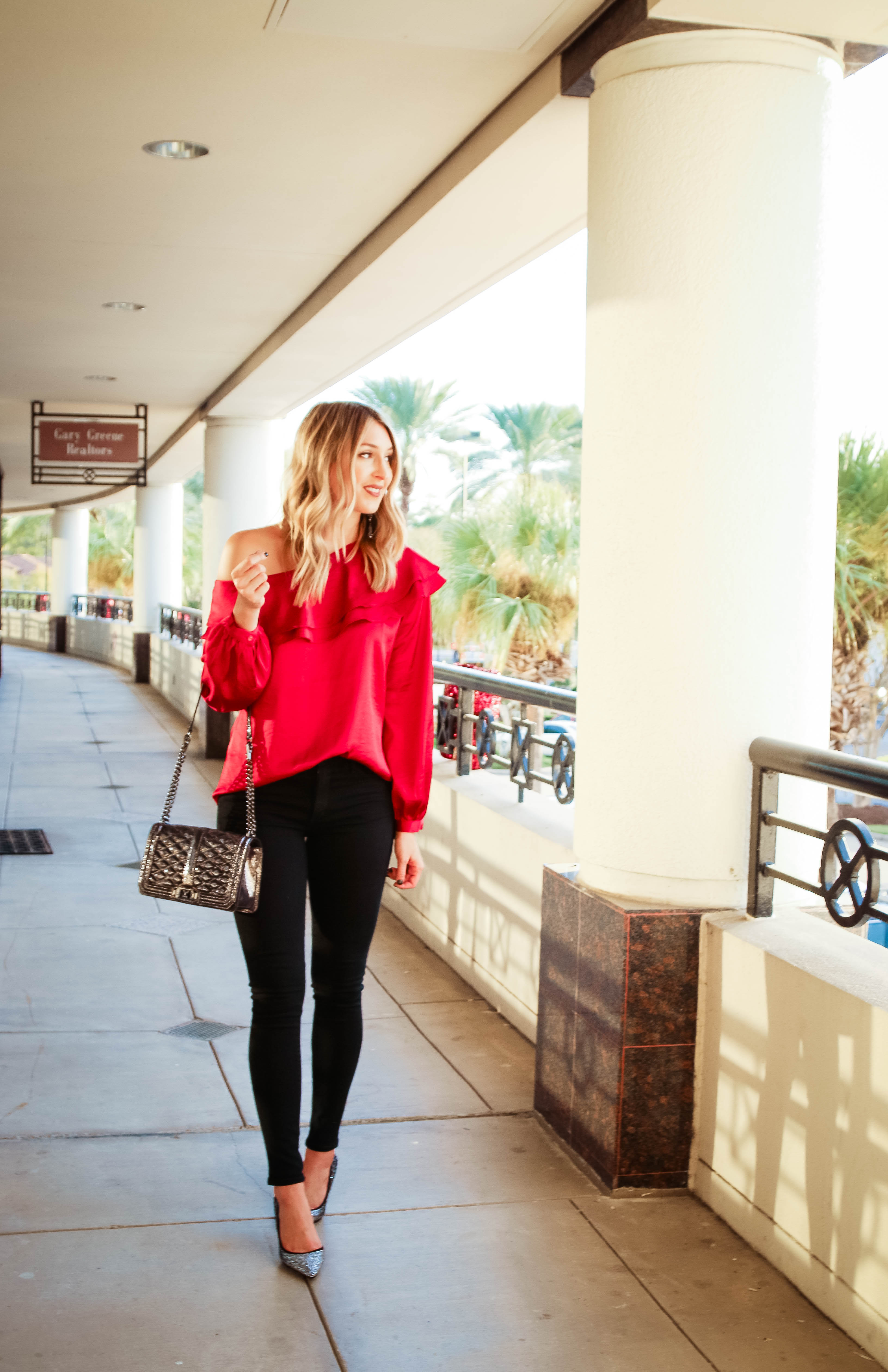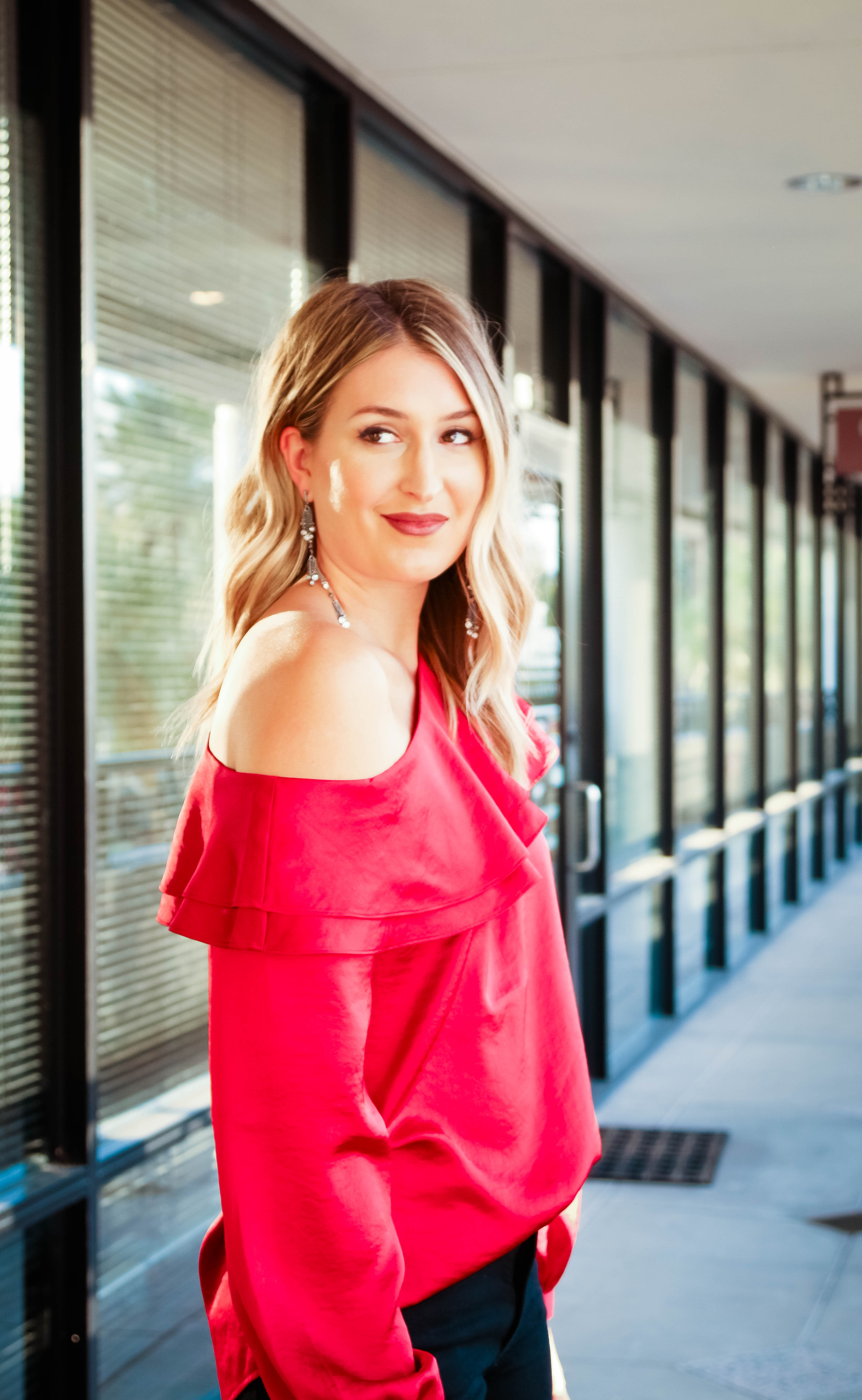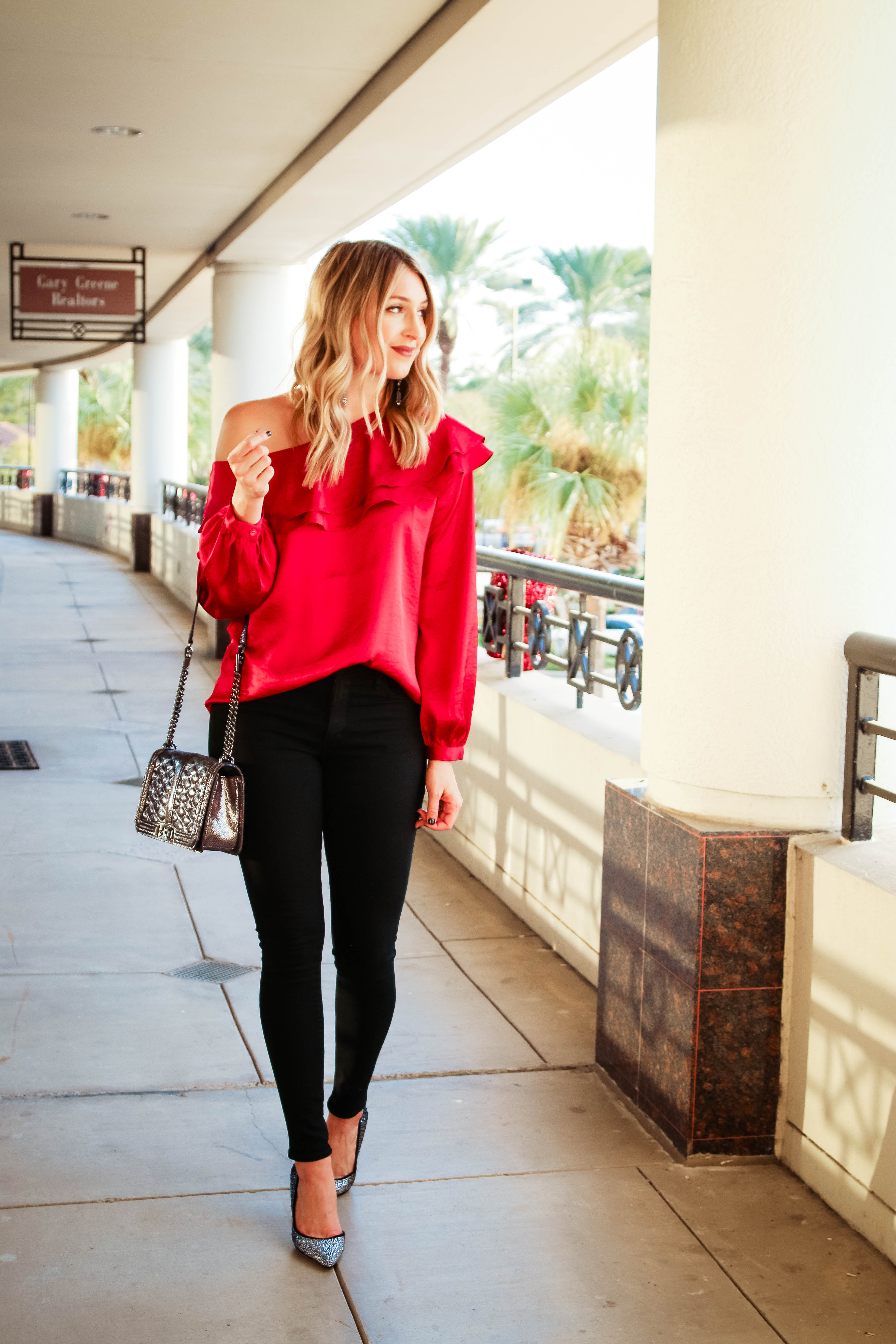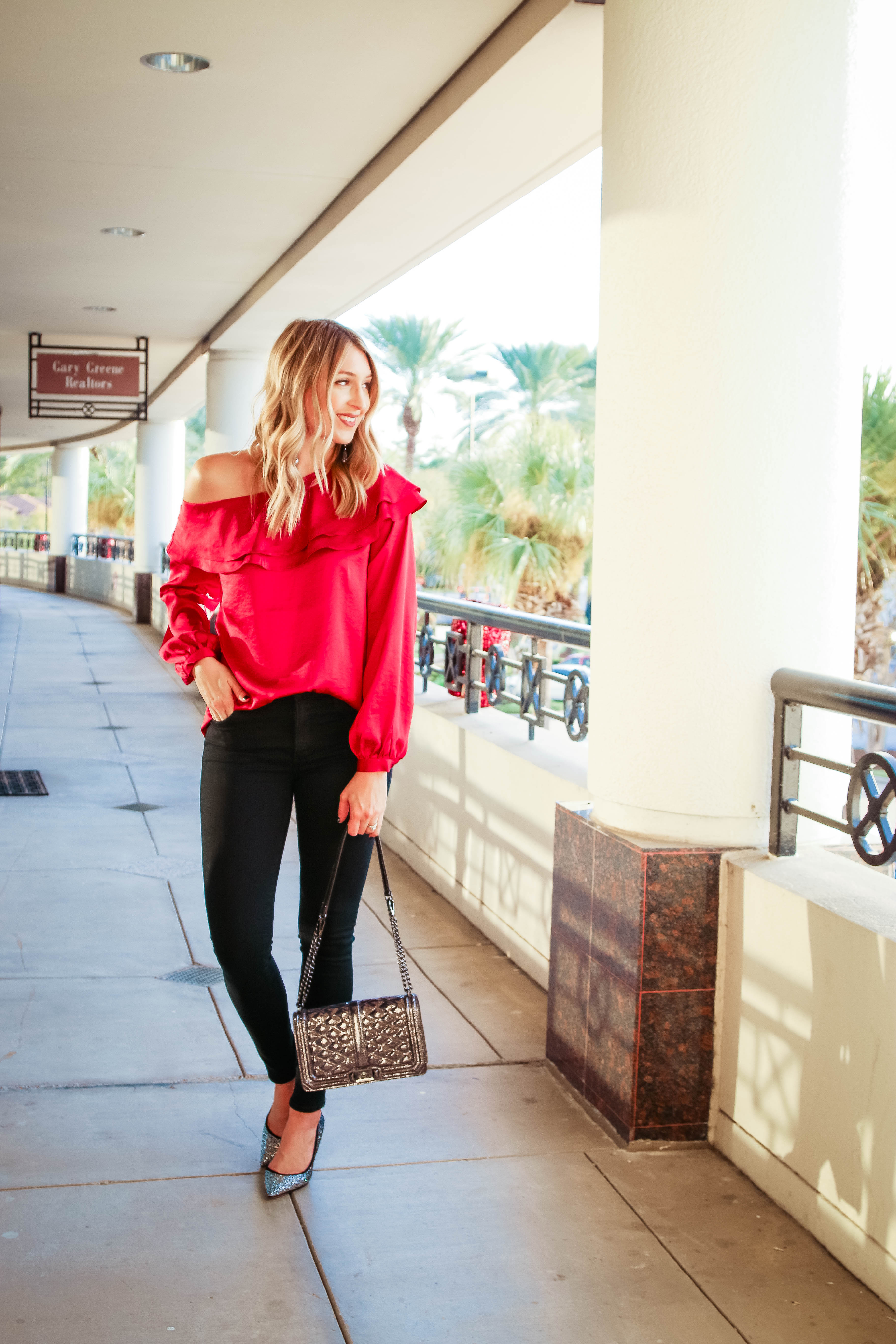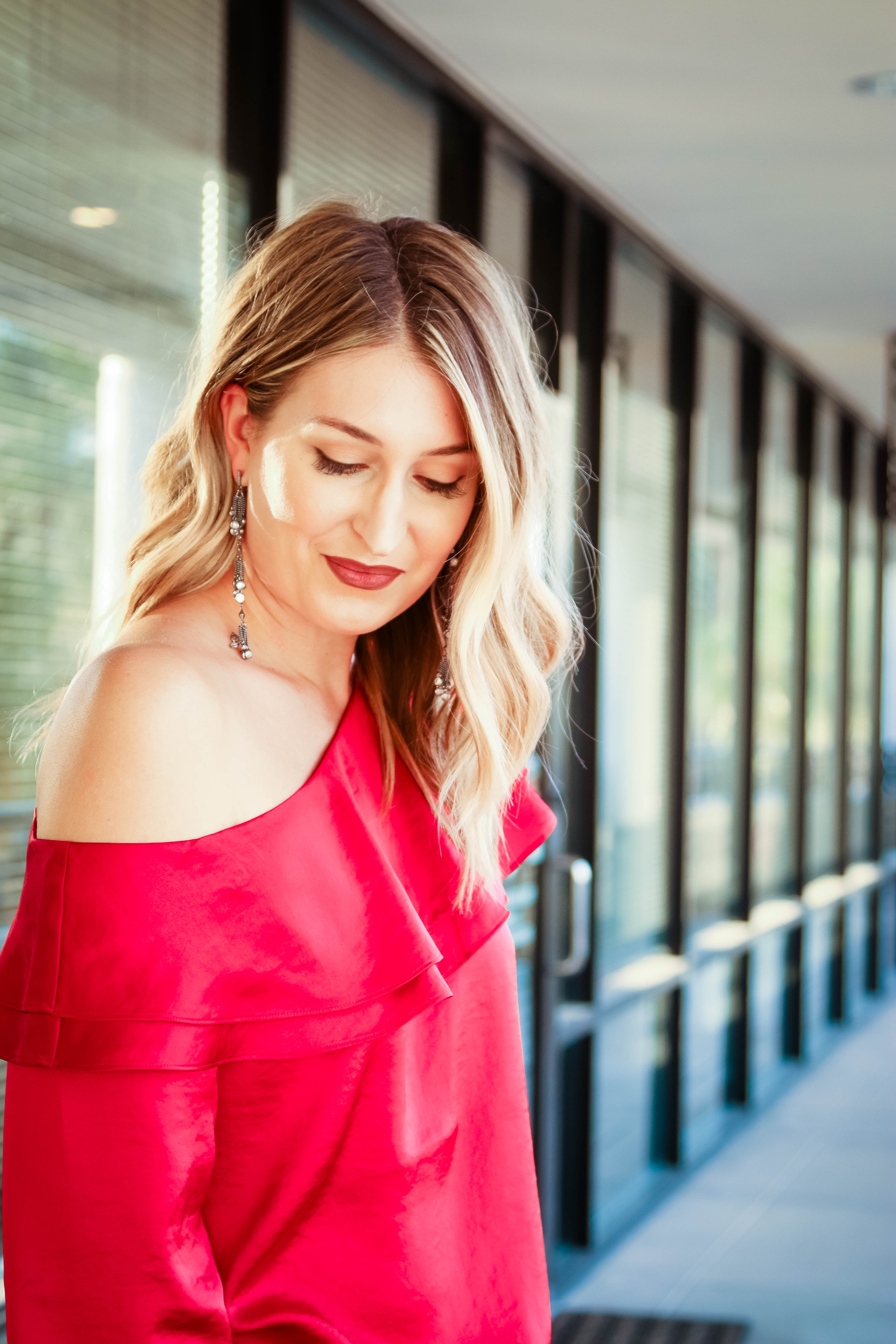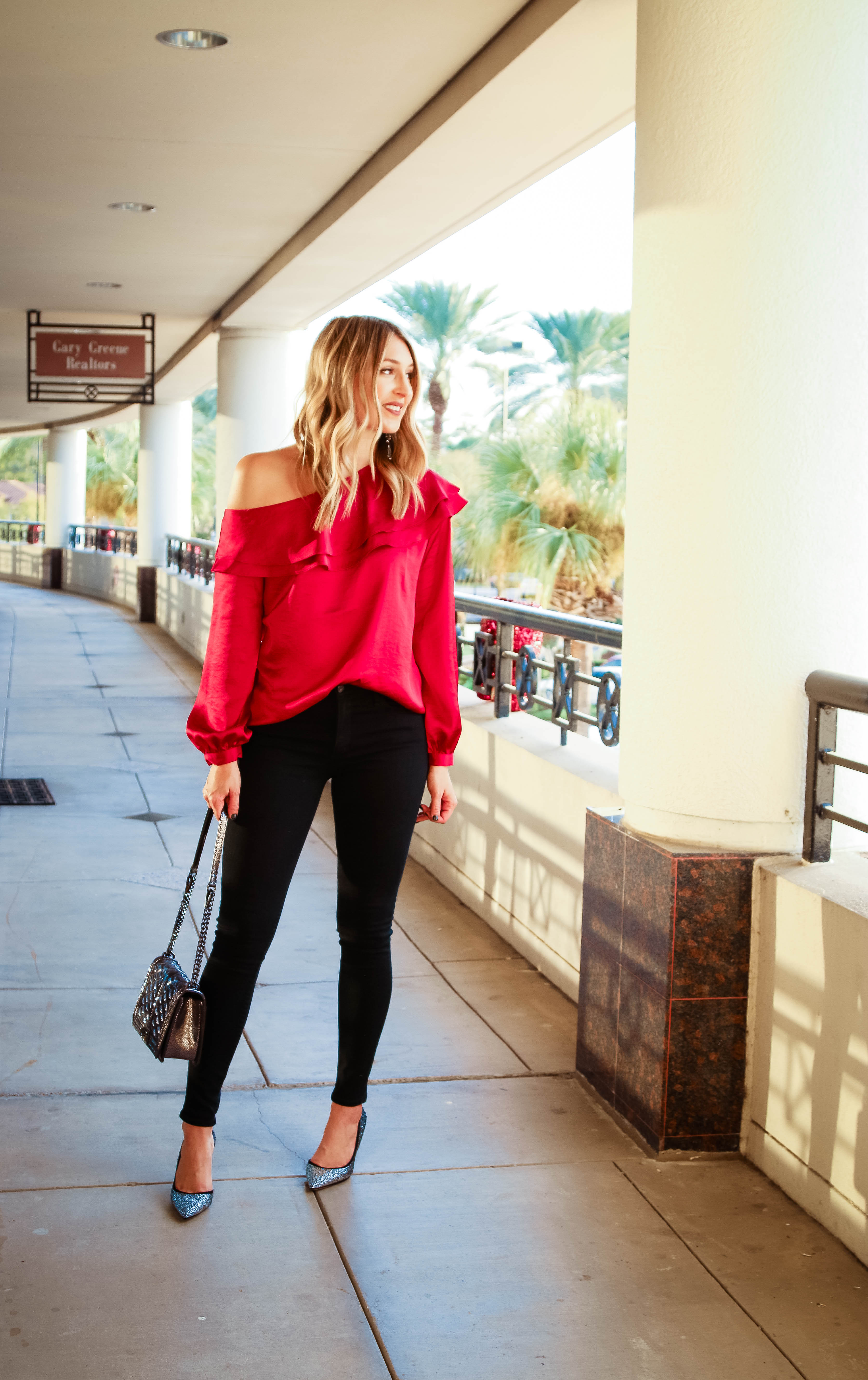 top / jeans / similar shoes here and here / similar bag / similar earrings
Happy Hump Day y'all! The weekend is near! I don't know about y'all, but this time of year is SO busy for us! We have a bunch of family get togethers or events planned, or even just things we want to do with our kids for this time of year. We also have a few holiday birthdays in my family (hence the get togethers), two of them being mine and my husband's. We both turn 30 this year too, so it's a big one! Mine is December 16th (same as my grandfather's birthday actually) and Brad's is December 28th. To celebrate, we are taking a little weekend trip to New Orleans this weekend!
I bought this red off the shoulder top because it screamed "holiday" to me, but I'm not even sure I have an occassion to wear it! Haha! We are going to a holiday play downtown in a couple of weeks, followed by dinner, so maybe I'll wear it then and dress it down a little! It was just one of those that I couldn't resist buying because it is too pretty! It comes in three other gorgeous colors, and runs true to size. (I'm wearing a small).
For this look I was pretending like I actually had a holiday party to go to, so I paired it with black jeans for a slightly dressier look, but it would look really cute with dark denim skinnies and black booties too! My shoes are from last year, and Liv calls them my Cinderella shoes. I did find a couple of similar options thought that I linked for y'all above!
I finished off this holiday party look with some pretty earrings and a sparkly bag…because I guess I thought the shoes weren't sparkly enough?? I really need to get a good, basic black clutch (I know, it's kind of silly that I don't have one yet). But until then, this sparkly grey ones is getting a lot of use!
xo, Loren
Photos by The McRaes Photography